The film was predominantly shot in Neptune Studios. The film was produced by M. R. Santhanam and K. Mohan under the production companies, Rajamani Pictures and Mohan Arts respectively. The film's original soundtrack was composed by M. S. Viswanathan and T. K. Ramamoorthy, while the lyrics were written by Kannadasan. The story for the film was written by K. P. Kottarakkara and the dialogues by Aaroor Dass. Pasamalar eventually became a trendsetter resulting in similar themes about brother sister relationship.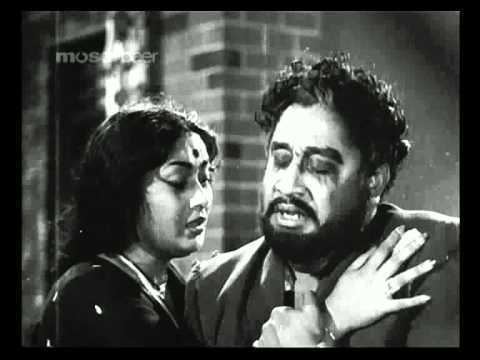 Rajasekhar (Sivaji Ganesan) becomes the guardian to his younger sister Radha (Savitri) after their parents' death. The brother-sister duo love, care and adore each other and are inseparable. When the factory in which Rajasekhar works is shut down due to a labour problem and he is depressed, Radha gives him ₹1000 which she had earned and saved by making toys. She advises him to use this money as seed capital and commence his own toy business. The dutiful brother follows his sister's advice, starts a business and in a short time, becomes rich. Anand (Gemini Ganesan) a former colleague of Rajasekhar who earlier helped him to get a job in his old factory, is jobless and approaches Rajasekhar for work. Rajasekhar appoints him in his concern and over a period of time, Anand and Radha fall in love. Rajasekhar, who is very possessive of his sister, gets angry with Anand as he feels betrayed. However, knowing how intensely Radha loves Anand, he arranges for their wedding.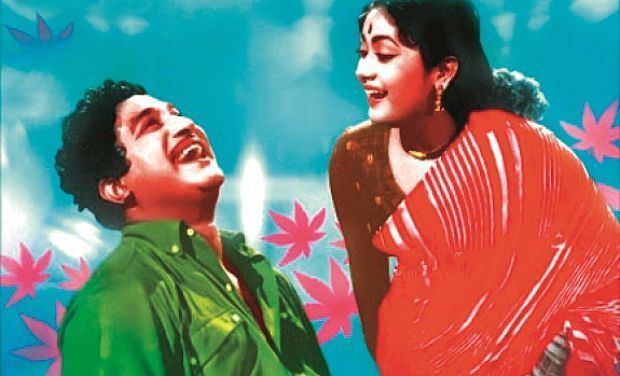 After the marriage, Anand, along with his aunt and cousin, move into Rajasekhar's house. Rajasekhar marries Malathy (M. N. Rajam), a doctor, on Radha's suggestion. All of them continue to live under the same roof and several misunderstandings arise. Anand's aunt uses every opportunity to widen the rift between Malathy and Radha and Radha and Anand. Unable to witness Radha's troubles, Rajasekhar moves out of the house with his wife, Through Radha, Anand's aunt serves a legal notice to Rajasekhar, demanding a share in the property for Radha. Malathy files a counter petition and the property is attached by the court, pending resolution. Unable to see Radha's sufferings, Rajasekhar withdraws the case. Still the families do not unite. Radha delivers a girl and Malathy delivers a boy. After her child's birth, Malathy goes abroad for further studies, leaving the child with Rajasekhar.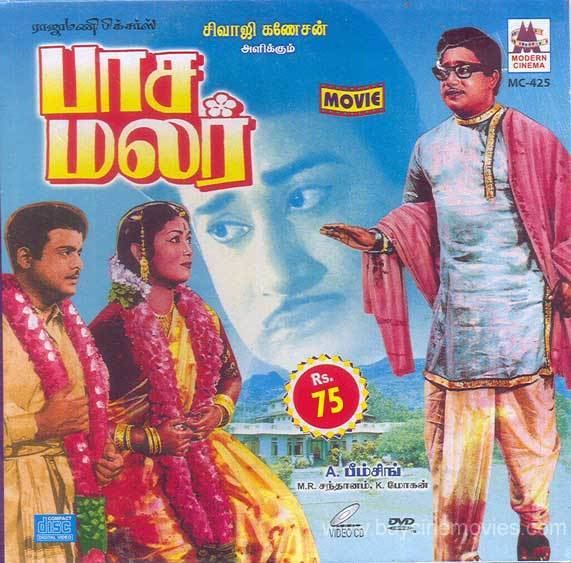 Unable to cope with the separation from his sister and to have peace of mind, Rajasekhar goes on a pilgrimage for several months. He returns on Diwali day and goes to meet Radha, but is denied entry by Anand's aunt. While going back, he saves a little girl from getting burnt by fire crackers and in the process, loses his eyesight. He is hospitalised and Radha rushes to the hospital to see her brother. Rajasekhar learns that the girl he saved is none other than his niece. Unable to cope with his inability to see them, he dies; Radha too dies holding his hand. The duo becomes an epitome of brother-sister relationship. In the shadow of their deaths, the children unite and seek their heavenly blessings.
Sivaji Ganesan as Rajasekharan "Raju"
Gemini Ganesan as Anand
Savitri as Radha
Kutty Padmini as Radha (young)
K. A. Thangavelu
M. N. Rajam as Malathy
M. N. Nambiar
M. R. Santhanam
K. D. Santhanam
S. A. Kannan
M. Saroja
'Baby' Kanchana
'Baby' Malathi
The story for Paasa Malar was written by K. P. Kottakara. He went around telling the story to many, but none came forward to make it as a film. He tried to meet Bhimsingh several times, who was so busy that they could not meet. Finally, Kottakara sent him a chit saying he had a new script based on "brother-sister love" and met him during the lunch break of his shooting, then became emotional after listening to the story and agreed to make it as a film.
The film was produced by one of the closest friends of Sivaji Ganesan, K. Mohan who is the owner of 'The Mohan Arts'(Cine Banner/Cutout Company) which is functioning since 1951 in Chennai. He produced the film under the banner of 'Rajamani Pictures' which is Sivaji's mother's name as a tribute to her. Along with him, M.R.Santhanam was a co-Producer. Mohan was also the art director of the film. Aarurdas who wrote dialogues for dubbed films made his debut as dialogue writer and he went on to write dialogues for 28 films of Sivaji.
Few scenes were shot at Sivaji's home in T. Nagar and the location was used for other Sivaji starrers. Aroor Das said that Sivaji was 31 and Savithri was 24 when the film was made. One day, the climax with the highly emotional dialogue, "Kai Veesamma Kai Veesu" was being canned, during the break, Sivaji didn't even have lunch as he want to starve the whole day to get the perfect emotion and diction for the scene.
It was Kannadasan who suggested to name the film as Paasamalargal. Aaroor Das suggested to keep it as Paasamalar which was liked by Sivaji and Bhimsingh.
Themes and influences
According to Soorian Kasi Pandian, Pasamalar means "Flower of Love". The term "Pasa" refers to brotherly love which involves sacrifices for his loved sister.
The music composed by Viswanathan–Ramamoorthy. The soundtrack was released under the Label Saregama. "Vaarayen Thozhi Vaarayo", is still played in many Tamil weddings, it was composed in Abheri Raga. The song provided major breakthrough for its playback singer LR Eeswari. The song was originally composed for the film Manapanthal (1961). T. R. Ramanna, director of that film rejected the song however Bhimsingh decided to use the song.
All the songs were well received and became chartbusters. G. Dhananjayan wrote, "The film's outstanding songs enhanced its appeal further".
Paasa Malar has been remade in number of languages, including Sinhala. The Hindi remake, Rakhi (1962), by Bhimsingh, starring Ashok Kumar, Waheeda Rehman and Pradeep Kumar, won the Filmfare Award for Best Story. This film was again remade in Hindi in 1986 by Vijay Sadanah, as Aisa Pyaar Kahan with Jeetendra, Padmini Kolhapure, Jaya Prada and Mithun Chakraborty. It was remade in Kannada as Vathsalya with Dr. Rajkumar. It was remade in Telugu as Rakta Sambandham with N. T. Rama Rao.
The film ran for 175 days at Chennai, Chithra Theatre in Mount Road with 3 regular shows and at Madurai for 162 days.
M. Suganth of Times of India noted: "Pasa Malar is actually not a feel-bad movie. Yes, it is melancholic but it also restores your faith in human relationships, not just the brother-sister bond which is the crux of this tale, and its unflinching pursuit of pathos only feels audacious now". Sify called it "most memorable film on sister sentiments". Tamil magazine Ananda Vikatan called it "a milestone movie" and mentioned that "Movies may come and go but this one will stay forever in the hearts of those who had a chance to see it".
The film won National Film Award for Best Feature Film in Tamil - Certificate of Merit for the Second Best Feature Film in 1962.
Pasamalar was released in DVD by Raj Video Vision. It was also included alongside various Sivaji-starrers in a compilation DVD 8 Ulaga Adhisayam Sivaji, which was released in May 2012.
The film became a trendsetter and inspired similar films of brother-sister relationships like Pachai Vilakku (1964), Mullum Malarum (1978), Bairavi (1978), Dharma Yuddham (1979), Cheran Pandiyan (1992) and Kizhakku Cheemayile (1993). In July 2007, S. R. Ashok Kumar of The Hindu asked eight Tamil film directors to list their all-time favourite Tamil films; four of them - K. Balachander, Balu Mahendra, Mani Ratnam, K. S. Ravikumar - named "Pasamalar" as one of the favourite films in Tamil. K. S. Ravikumar said "As a kid I saw 'Pasamalar' and cried. As an adult, each time I have seen it I was moved to tears. That is the power of the script and the performance of lead players". Playback singer Asha Bhosle noted that Pasamalar was the first Tamil film she had watched. Samy remarked that his directorial Kangaroo (2015) was a "modern day Pasamalar". Actor Sivakumar stated that "You can't reproduce movies like Parasakthi, Pasamalar, Devadas, Veerapandiya Kattabomman or Ratha Kanneer [...] By remaking such films, you are lowering yourself, while it enhances the original artists' image".
Footage of Paasa Malar is featured in the 2011 Tamil film Velayudham. Footage of the song "Malarnthu Malaratha" is featured in the opening scene of Jigarthanda (2014).
Pasamalar has been parodied and referenced many times. The dialogue from this film "En Kannaye Unkitta Oppadaikaren, Adhula ennikume Anandakanneera naan pakkanum, Manjal Kungumamthoda Nee Needoozhi Vazhavendum" (I am giving my sister to you, she should always shed happy tears, you should live long with prosperity) became one of the famous dialogues in the film. The dialogue appears in the song "Sakkarakattikku" from Mella Thirandhathu Kadhavu (1986) in which a small boy utters imagining the marriage of Radha. In a comedy scene from Magudam (1993), Senthil utters the dialogue in a lighter vein to his sister. Goundamani who has married his sister is irritated that the lady is blackish in colour and she doesn't deserve these words. In Thai Porandachu (2000), Vivek sings "Malargalai Pol Thangai" in a lighter vein after hearing the sob story of his tenant. In Aasaiyil Oru Kaditham (1999), Vivek sings the same song after hearing that the lady sweeper is married. In Thangam (2008), Sathyaraj sings the same song to his sister just like Sivaji's character from the film. In Thoranai (2009), when Paravai Muniyamma and Mayilsamy falls down unconscious reminiscent of the film's climax, Santhanam jokingly remarks that as if there are the brother-sister pair from "Pasamalar". An unrelated television serial of the same name produced by Home Media Makers and directed by Azhagar was aired on Sun TV.
The songs of the film have inspired film titles—Mayangukiral Oru Maadhu (1975), Paattondru Ketten (1992), and Engalukkum Kaalam Varum (2001)
The following year, Sivaji and Savithri acted as lead pair in a film called Ellam Unakkaga. The film became a failure as the audience couldn't digest Sivaji and Savitri as lovers after seeing them as siblings.
A digitally restored version of Pasamalar was released on 15 August 2013. M. Suganth of The Times of India rated it 5 out of 5, saying "The restoration, cinemascope and audio conversion are pretty good while the trimming (by veteran editor Lenin, Bhimsingh's son) manages to retain the continuity to a large extent." The Digital conversion was done by Prasad EFX, Chennai.