Full Name

Palanichamy Gounder

Born

27 October 1941 (age 81) (

1941-10-27

)

Relatives

Jyothika

(daughter-in-law)Ranjini (daughter-in-law)K.E. Gnanavel Raja (nephew)

Children

Suriya, Karthi, Brindha Sivakumar

Grandchildren

Diya Savikumar, Umayaal, Dev Savikumar

Profiles



Sivakumar stay healthy work right may day special interview indiaglitz
Sivakumar (born 27 October 1941 as Palaniswamy Gounder) is an Indian film actor and visual artist, who has portrayed a wide range of leading and supporting roles onscreen in Tamil cinema. Sivakumar made his acting debut in by A. C. Trilogchander's Kakkum Karangal (1965). His art works include several portraits of noted celebrities. He is also ambidextrous.
Contents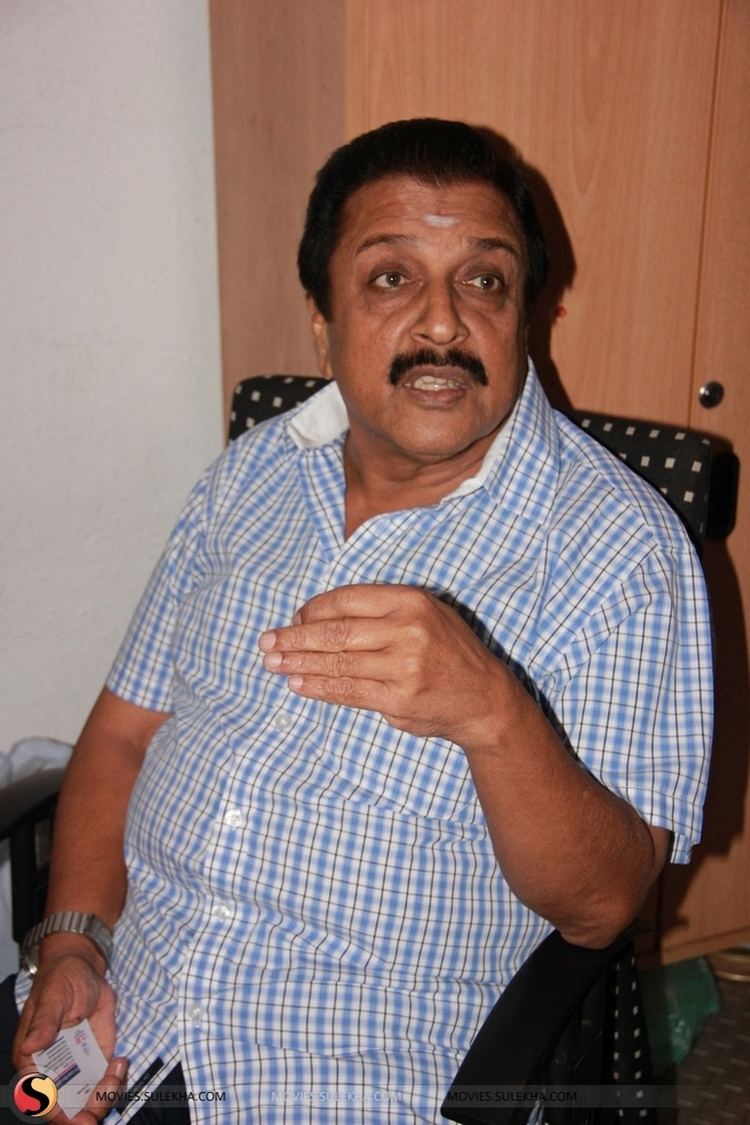 Actor sivakumar speech at veerapandiya kattabomman movie trailer launch video hd
Career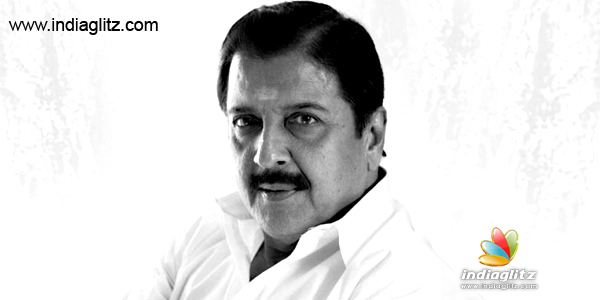 Sivakumar came into the industry in 1965 as a supporting actor. In the late 1960s as a lead hero he has starred in few notable Tamil movies such as Kandan Karunai, Thunivae Thozhan and Uyarndha Manidhan. Between 1965 and 1974 he was pre-dominantly playing supporting roles, in the films with M.G.Ramachandran (2 films), Gemini Ganeshan (7 films), Shivaji Ganeshan (14 films) and R.Muthuraman (11 films) in the main lead roles. He has acted in supporting roles alongside Jayalalitha in 7 films which includes Yarukkum Vetkam Illai, Thirumangalyam, Kavalkaran, Shakti Leelai, Ganga Gowri, Motor Sundram Pillai, Annai Velankanni and was romantically paired opposite her in Kandan Karunai and Shri Krishna Leelai. He started getting offers as the solo lead hero from 1974. Some of his successful films with him in lead role in the 1970s include Gumasthavin Magal, Sollathaan Ninaikkiren, Arangetram, Vellikizhamai Viratham, Panathukkaga, Melnaattu Marumagal, Pattikkaattu Raja, Then Sindhudhe Vaanam, Thangathile Vairam, Bhadrakali, Aattukara Alamelu, Bhuvana Oru Kelvi Kuri, Kadavul Amaitha Medai, Enippadigal. The director duo of Devaraj and Mohan directed Sivakumar in lead role in 9 films - Ponnukku Thanga Manasu, Annakili, Uravadum Nenjam, Kavikkuyil, Sainthadamma Sainthadu, Chittu Kuruvi, Rosaappo Ravikkai Kaari, Poonthalir and Isai Paadum Thendral. In fact Kamal Hasan and Rajnikant have played supporting roles in the films with Sivakumar in the lead role between 1972 and 1982.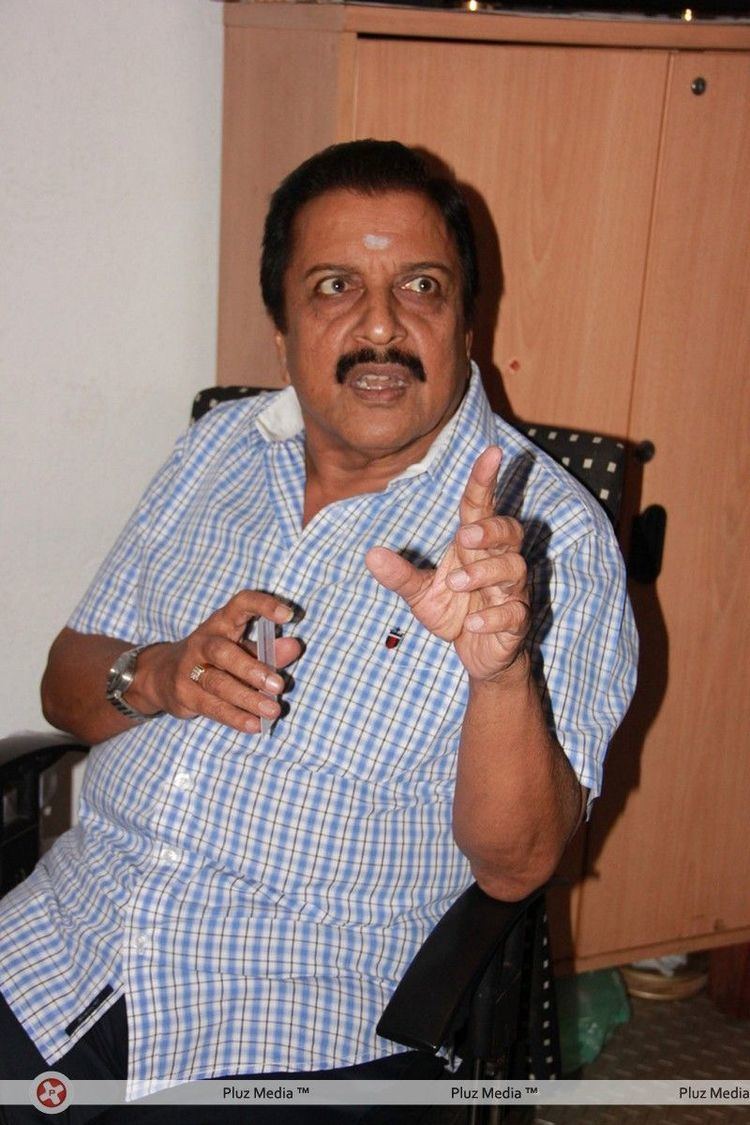 From 1973 to the early1990s, Sivakumar was a leading actor in Kollywood, acting in successful movies like Annakili, Rosaappo Ravikkai Kaari, Vandichakkaram and Sindhu Bhairavi. He has acted in nearly 200 films till date. He has co-starred with many leading Tamil actors such of three generations, including Sivaji Ganesan, M. G. Ramachandran, Gemini Ganesan, S.S.Rajendran, R. Muthuraman, A. V. M. Rajan, Jaishankar, Ravichandran, Kamal Haasan, Rajinikanth, Vijayakanth, Sathyaraj, Sarath Kumar, Prabhu Ganesan, Karthik Muthuraman, Mohan, Arjun Sarja, Ajith, Vijay, Vikram and Surya Sivakumar. He is a two-time winner of Filmfare Awards for his performances in Rosaappo Ravikkai Kaari, and Vandichakkaram . He is a two time recipient of Tamil Nadu State Film Awards for best actor in films Avan Aval Adhu and Agni Sakshi . His roles in Marupakkam and Sindhu Bhairavi showed his versatility as an actor, with the former winning the Golden Lotus Award for Best Feature Film. In the late 1990s, he ventured into television serials, and is well known for his role as Raadhika's husband in the famous TV serial Chithi.
In recent times, he has ventured into public speaking, giving his opinion on various subjects, including Hindu theology. He has been praised for the fluency and style of his speeches. He has given speeches on Ramayana and Mahabharata, each in 2 hours and 15 mins at Vellalar College for Women, Erode.
Personal life
Sivakumar is married to Lakshmi and the couple have three children; two sons who are actors, Surya Sivakumar and Karthik Sivakumar, and a daughter Brindha. He is a devout Saiva Hindu and a devotee of Lord Sri Murugan. Sivakumar's elder daughter-in-law, Jyothika is a leading Kollywood actress.
Awards
Sivakumar is a three-time recipient of Filmfare Awards and a two-time winner of Tamil Nadu State Film Awards.
Filmfare Awards
1979 – Best Actor Award for Rosaappo Ravikkai Kaari
1980 – Best Actor Award for Vandichakkaram
2007 – Filmfare Lifetime Achievement Award
Tamil Nadu State Film Awards
1979 – Best Actor Award for Aval Adhu Avan adhu
1982 – Best Actor Award for Agni Sakshi
Filmography
Actor
2017
Kootathil Oruthan
as
Special Appearance
2017
Nandhini (TV Series)
as
Doctor (2017)
2002
Annamalai (TV Series)
2002
Nizhalkkuthu
as
Mallika's Lover
1997
Kadhalukku Mariyadhai
as
Chandrasekhar, Jeevas's father
1995
Nattupura Pattu
as
Pazhanisamy
1995
Pasumponn
as
Kathiresan Thevar
1993
Purantha Veeda Pukanda Veeda
1992
Onna Irukka Kathukanom
1990
Nyaayangal Jeyikattum
1990
The Other Side
as
Vembu Iyer
1986
Unakkagavey Vaazhkiren
as
Ravishankar
1986
Yaro Ezhuthia Kavithai
1986
Manithanin Maru Pakkam
1985
Sindhu Bhairavi
as
J.K. Balaganapathi
1985
Pournami Alaigal
as
Rajesh
1984
Unnai Naan Santhithen
as
Raghuraman
1983
Thandikkappatta Nyayangal
as
Prabhu
1983
Veetila Raaman Veliyila Krishnan
1982
Agni Sakshi
as
Aravindhan
1981
Andru Muthal Indru Varai
1979
Kadavul Amaitha Medai
1979
Rosaappo Ravikkai Kaari
1978
Kannan Oru Kai Kuzhandhai
1977
Pennai Solli Kuttramillai
1977
Thunaiyiruppaal Meenatchi
1977
Bhuvana Oru Kelvikkuri
as
Nagaraj
1977
Etharkum Thuninthavan
1975
Yarrukkum Vetkam Illai
1975
Pattikatu Raja
as
Annasamy / Raja
1975
Thangathile vairam
as
Ravi
1975
Melnattu Marumagal
as
Mohan
1975
Then sindhuthe vaanam
as
Raja
1974
Vellikizhamai Viratham
1973
Ponnukku Thanga Manasu
1973
Thirumalai Deivam
as
Bhagwan Vishnu / Srivasan
1973
Sollathan Ninaikiren
as
Raghavan
1973
Karaikkal Ammaiyar
as
Bhagwan Shiva
1973
Raja Raja Chozhan
as
Rajkumar Rajendra Chola
1972
Dheivam
as
Subramaniyam the husband of Devanai
1972
Agathiyar
as
Tholkappiyar
1971
Annai Velankanni
as
Rangaiah
1970
Thirumalai Thenkumari
as
Sekhar
1968
Uyarntha Manithan
as
Sathyamurthy who is the son of Raju and Parvathi (Vanisri)
1968
Thirumal Perumai
as
Bhagwan Vishnu
1967
Kandan Karunai
as
Lord Muruga
1966
Motor Sundaram Pillai
as
Gopal
1966
Saraswathi Sabatham
as
Bhagwan Vishnu
Writer
2008
Herova? Zerova? (Documentary short)
References
Sivakumar Wikipedia
(Text) CC BY-SA