Bhale ramudu telugu full movie mohan babu madhavi murali mohan k s r das
Bhale Ramudu (Telugu: భలే రాముడు) is a 1956 Telugu drama film directed by Vedantam Raghavaiah. It was simultaneously made in Tamil language, titled Prema Pasam (Tamil: பிரேம பாசம்), with Gemini Ganesan in lead role with Savitri. The Tamil Film was released on March 21, 1956. The film has received the Filmfare Award for Best Film - Telugu.
Contents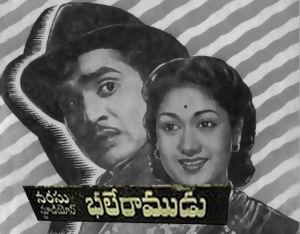 The Plot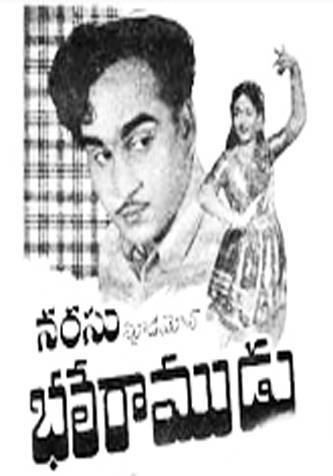 Zamindar Narayana Rao (Jandhyala) has two daughters Roopa and Taara. He taught them dance. Ramu is son of Gumasta, working in the Zamindari. Ramu gives a flower to Roopa. While receiving the flower, she fell down from the building and become handicapped. Zamindar is very angry and shoots Ramu with a revolver. Injured Ramu jumps into a river. The Zamindar is guilty of his criminal action, goes into hiding and handed over his proper and guardianship to the Gumasta (CSR).
After many years, Ramu returns to the city on the name of Krishna. During this period, the Gumasta gradually takes over the Zamindari and leaves Roopa and Taara to poverty. Krishna becomes the friend of Appanna (Relangi). Roopa gives shelter to Krishna and their relation turns into love. He helps for the treatment of her physical disability, money steeled from the Zamindari. The second son of Gumasta loves Taara. Krishna arranges to marry them. Knowing that Krishna is a thief, Roopa becomes broken-hearted. To catch Narayana Rao, the present Zamindar (Gumasta) arranges dance demonstration of Roopadevi (Saroja). Police come into action and finds out that Krishna and Ramu are one and the same on the basis of a tattoo on his arm. Finally Ramu/Krishna and Roopa get married.
Cast (Tamil)
Gemini Ganesan, Savithri, K. Sarangapani, T. P. Muthulakshmi, M. G. Chakrapani, Girija, V. K. Ramasamy, Banerjee, K. Varalakshmi
Soundtrack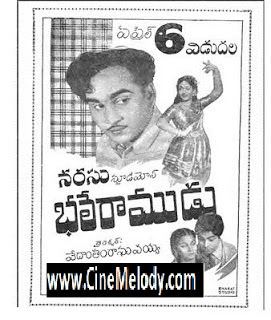 The music was composed by S. Rajeswara Rao. All the tunes for all the songs for both languages are the same.
Telugu Songs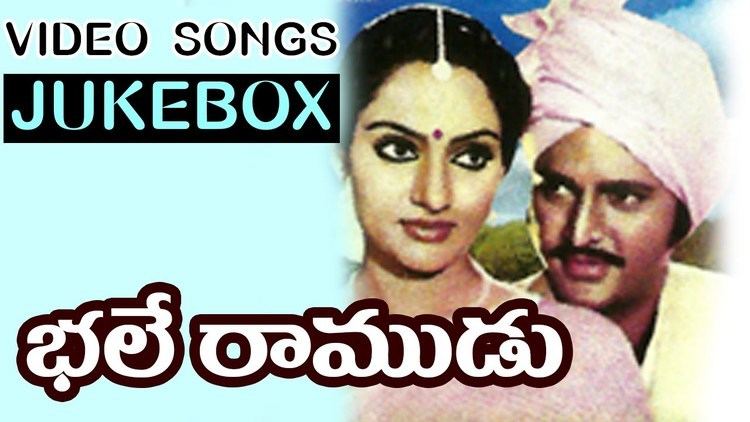 Lyrics by Vempati Sadasivabrahmam. Playback singers are Ghantasala, P. B. Srinivas, P. Leela, Jikki, A. P. Komala & P. Suseela
Tamil Songs
Lyrics were by Thanjai N. Ramaiah Dass. Playback singers are Ghantasala, P. B. Srinivas, Seerkazhi Govindarajan, P. Leela, Jikki, A. P. Komala & P. Suseela
Box office
The film released for second time on 12 December 1956. This time film ran for more than 100 days in 16 centers in Andhra Pradesh, and celebrated 100 days function in Vijayawada on 14 March 1957.
Songs
1Oh BharathaveeraP Leela3:17
2Muralidhara HareP Leela3:34
3Bhayamela Oh ManasaP B Sreenivas3:31

References
Bhale Ramudu Wikipedia
(Text) CC BY-SA