8.2

/

10

Alchetron

8.2

Rate This




Director

J. Mahendran




Music director

Ilayaraja




Duration




Language

Tamil






Genre

Drama, Family




Cinematography

Balu Mahendra


Country

India







Release date

15 August 1978




Based on

Mullum Malarum by Umachandran




Songs

Senthazham Poovil




Cast

Rajnikanth

(Kaali), Shoba (Valli), Sarath Babu (Kumaran, Engineer, Law Point),

Fatafat Jayalakshmi

(Mangaa)

Mullum malarum adi penney song
Mullum Malarum (English: The thorn and the flower) is a 1978 Indian Tamil-language drama film written and directed by J. Mahendran and produced by Venu Chettiar and V. Mohan, with a soundtrack by Ilaiyaraaja. The film, starring Rajinikanth, Sarath Babu, Fatafat Jayalaxmi and Shoba, marked Mahendran's directorial debut and is loosely based on Umachandran's novel of the same name, which won first prize in Kalki Tamil magazine's silver jubilee celebration novel competition. It tells the story of Kali, a winch operator who dotes on his sister and clashes with Kumaran, his superior, at a power plant; the dispute eventually costs him his left arm and his job.
Contents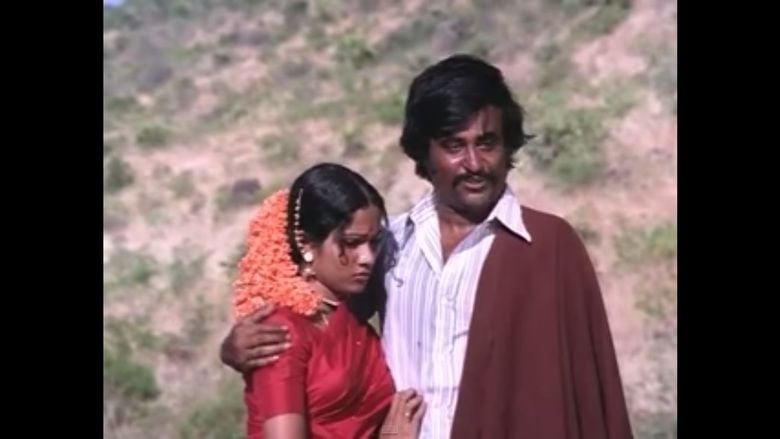 The film's production was tumultuous. Chettiar opposed casting Rajinikanth as the protagonist because of his dark skin and typecasting as a villain at the time, but Mahendran refused to direct the film without the actor and Chettiar capitulated. Since Mahendran had no previous directing experience, cinematographer Balu Mahendra (a director himself) assisted Mahendran with the screenplay, dialogue, camera angles, casting and editing. The film significantly deviates from the novel, with Mahendran having read only a part of it. Filming lasted for roughly 30 days, and primarily took place in Sringeri. Chettiar was surprised that the finished film had less dialogue than visuals, which he did not expect from Mahendran.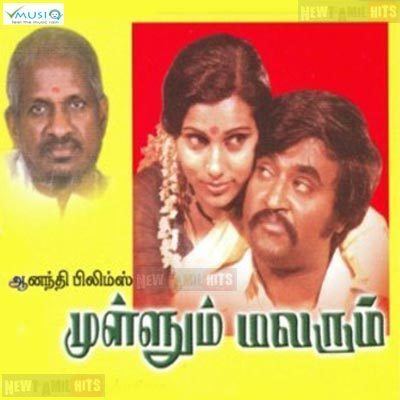 Although Mullum Malarum opened to a tepid box office reception at its 15 August 1978 (Independence Day) release, positive reviews from critics and favourable word of mouth helped make it a success. Rajinikanth's performance as Kali received unanimous praise, and it is widely considered the best performance of his career. The film won the Filmfare Award for Best Film – Tamil and the Tamil Nadu State Film Award Special Prize (for Rajinikanth).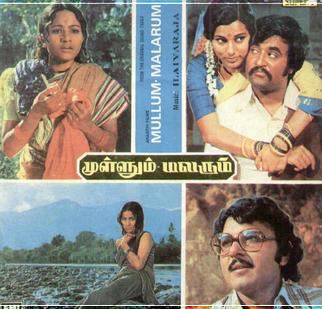 Mullum Malarum, a breakthrough for Rajinikanth, became a milestone in Tamil cinema; it focused on visual realism, without excessive melodrama. The film's success inspired remakes in 1979 (Venalil Oru Mazha in Malayalam) and 1985 (Pyari Behna in Hindi), and a Telugu-dubbed version titled Mullu Puvvu.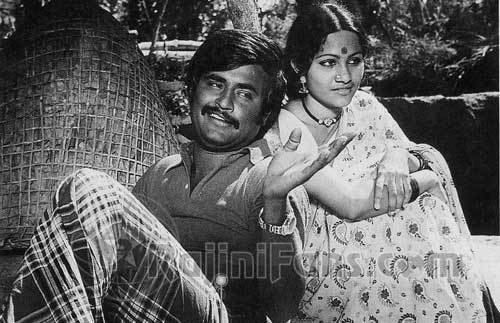 Mullum malarum nitham nitham song
Plot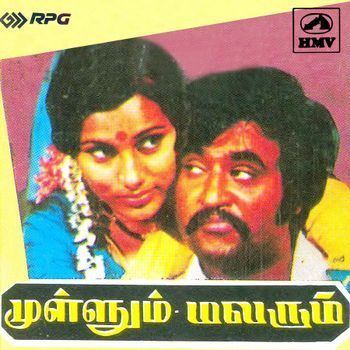 Kali is a winch operator at a village power plant. Although a reputed troublemaker, he occasionally does good deeds for the local community. Kali and his younger sister Valli—to whom he is devoted—were orphaned during their childhood and have no close family. When a poor wanderer named Manga and her aged mother arrive in the village with no assets and no-one to assist them, Valli helps them set up their home in the village. Although Manga becomes fond of Kali, he is disgusted by her fondness for food.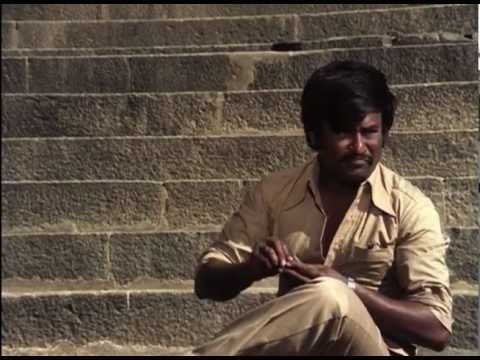 The power plant's new supervising engineer is Kumaran, an austere but fair boss. His relationship with Kali is difficult, worsening after he sees the latter's negative side in a series of incidents, which included Kali allowing people to ride the winch in violation of the power plant's rules. Kali calls Kumaran "Law Point" because of his strict application of the rules. One day when Kali is on duty, Manga teases him; he abandons the winch and chases her. In his absence, an emergency arises at the plant. An enraged Kumaran suspends Kali from his job the following day for dereliction of duty, ignoring his protests and threats.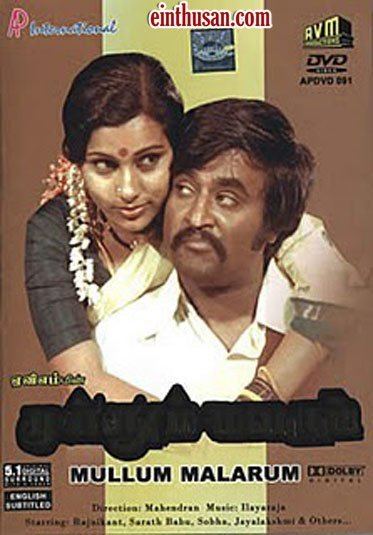 Kali becomes drunk and faints in the middle of the road; a lorry runs over his left arm, which is later amputated. He cannot perform his job with one arm, and is fired. Now unemployed, Kali directs his anger and frustration at Kumaran; Manga feels guilty because she is responsible for Kali's plight. At Valli's request, she marries Kali and takes care of him.
Kumaran is attracted to Valli, and asks Kali for permission to marry her. Because he hates his former boss, Kali arranges for Valli to marry Murugesa, a philandering grocer. Although Manga opposes Kali's decision, he stubbornly refuses her plea to allow his sister to marry Kumaran. Manga decides to arrange the marriage without his consent.
On the day Murugesa is supposed to marry Valli at his house, Kali learns that the entire village has left to attend Valli's marriage to Kumaran. He intercepts Valli's group, reminding her that he loves her and how difficult it would be to live without her. Although everyone else ignores him, Valli runs to him and assures him that she would never abandon him. Kali then tells Kumaran that although he still dislikes his former boss, he and Valli have his permission to marry.
Cast
Rajinikanth as Kali, a winch operator
Sarath Babu as Kumaran, the new supervising engineer
Fatafat Jayalaxmi as Manga, Kali's wife
Shoba as Valli, Kali's younger sister and Kumaran's love interest
Venniradai Moorthy as Murugesa, a philandering grocer
Samikannu as one of Kali's henchmen
Male supporting roles were played by S. A. Kannan, Pazhaniyappan, Dasaradan, Rangamani, Sarathi, Santhanam, Kumarimuthu, Jothi Shanmugham, Chellappa, Amalraj, Poondigiri and Vairam Krishnamoorthy. Female supporting roles were played by Santhamma, Jayakumari, Vijaya, Jaya, Pushpa, Radha, Prema, Vasanthi, Leela and Kala.
Development
Mullum Malarum is based on a novel of the same name by Umachandran which was published in the Tamil magazine, Kalki. The story, about the love between a brother and sister, won the first prize in Kalki's Novel Short Story Competition celebrating the magazine's 1966 silver jubilee. Screenplay and dialogue writer J. Mahendran read only a part of Umachandran's novel, but was particularly impressed by the winch operator Kali and his affection for his sister, as well as the loss of his arm. He outlined Mullum Malarum to producer Venu Chettiar, who was impressed. Adapting Umachandran's novel for the screen, Mahendran made his directing debut and wrote the film's dialogue. His screenplay diverged from the novel's plot, and he decided to make a minimalist, visually-rich film without melodrama, overacting, excessive dialogue or duets. A significant difference is that in the novel, Kali loses his arm to a tiger while in the film, he loses it due to it being run over by a lorry.
Chettiar and V. Mohan produced Mullum Malarum for Ananthi Films, although only Mohan was credited in the opening credits. Ramasamy was signed as art director, and D. Vasu as editor. Ashok Kumar and Ramachandra Babu were the initial choices for cinematographer, but actor Kamal Haasan recommended Balu Mahendra for the job, which Mahendran accepted, leading to Mahendra making his debut in Tamil cinema.
Casting
Chettiar disagreed with Mahendran's wish to cast Rajinikanth in the lead role because of the actor's dark skin and his then typecasting as a villain. Mahendran refused to direct the film if Rajinikanth was not cast, not because Rajinikanth was his close friend, but because he felt that the actor was 100% close to the character, and Chettiar capitulated. He was still unhappy with the director's decision and called it "ridiculous" and "preposterous" every time he visited the set. Rajinikanth, dismayed at the producer's lack of confidence in his acting, promised to "put his heart and soul into the character Kali".
Shoba was cast as Kali's sister Valli, Sarath Babu as the engineer Kumaran and Fatafat Jayalaxmi as Kali's love interest, Manga. Mahendran decided to characterise Manga as a "foodie who loves fish" after being inspired by Sringeri's marine environment. Latha said that she had to refuse a part in the film due to scheduling conflicts. Mahendran cast Venniradai Moorthy as Murugesa, the philandering grocer, and Samikannu was the given the part as one of Kali's henchmen.
Filming
Mullum Malarum was filmed on 35 mm ORWO colour film. The film intentionally defied traditional Tamil cinema conventions, discarding elements which Mahendran disliked. Mahendra later professed to avoid incorporating the usual hero-heroine dancing into the film as he thought it was like "watching two drunken monkeys dancing". Instead, he allocated music to the background only, at times when the lead characters were expressing their emotions. Since Mahendran had no previous directing experience, Mahendra assumed principal responsibility and responded to Mahendran's specifications for the screenplay, dialogue, camera angles, casting and editing.
Mullum Malarum was shot primarily in Sringeri, with additional shooting taking place in Ooty; filming lasted about 30 days. Chettiar initially refused to let Mahendran shoot in Sringeri, citing financial constraints, but Mahendran's friend Pazhaniappan convinced Chettiar and agreed to pay for the filming schedule in Sringeri. Although Chettiar held up production by not financing a scene set before the song "Senthazham Poovil", Kamal Haasan funded the scene. Sarath Babu was originally supposed to lip sync the full "Senthazham Poovil" scene involving him and Shoba, but Balu Mahendra and Mahendran agreed on a montage after the actor performed a line or two, much to his disappointment. Chettiar was perplexed by the finished film's lack of dialogue, since he hired Mahendran as director due to his successful stint as a screenplay and dialogue writer, and did not expect such a visually-rich film from him. Mullum Malarum's final length was 3,915.46 metres (12,846.0 ft).
Themes
Film critic Naman Ramachandran notes that Umachandran's novel and Mahendran's film metaphorically liken the sibling relationship to flowers which need sharp thorns to protect them. Vikram Venkateswaran of The Quint described Kali as the "thorn" protecting his sister, the "flower". S. Rajanayagam wrote in the 2015 book Popular Cinema and Politics in South India: The Films of MGR and Rajinikanth that Kali is both a thorn and a flower throughout the film: an "angry young man with a kind heart", who does not admit mistakes (despite many, such as breaking car headlights and allowing people to ride the winch in violation of the power plant's rules). He also noted that films like Mullum Malarum stereotype the poor as representing "all that is pristine and traditional", adding, "The overall socio-economic system, which has made them poor, is unchallenged. Within the system, however, the hero will be 'richer' in terms of his moral uprightness." The 2012 book Grand Brand Rajini by P. C. Balasubramanian and Ram N. Ramakrishnan describes Kali as "the loving brother, the angry worker and despondent physically challenged person rolled into one." Encyclopedia of Indian Cinema by Ashish Rajadhyaksha and Paul Willemen compared the film to Pasamalar (1961) for providing "a low-key version of the orphaned brother and sister theme".
According to French film historian Yves Thoraval, the film's theme is "the Oedipal possessiveness of a married brother for his younger sister". Ramachandran notes that like the characters in Bairavi (1978), Kali and his sister have abusive parents in childhood and he is responsible for his sister's welfare. Unlike Bairavi, the siblings in Mullum Malarum are not separated; this leads Kali's protectiveness of Valli to the brink of obsession. In one scene, after he violently berates her during the day, he puts henna on her feet at night while she is asleep.
Ramachandran regards egotism as one of the central themes in Mullum Malarum, with Kali, the community's alpha male, surrounded by sycophants who compliment him. He plays God in allowing the villagers to ride the winch (saving them the exertion of walking), and is jolted when the supervising engineer Kumaran arrives. As a subordinate, Kali cannot oppose Kumaran; his frustration threatens to erupt several times before it finally does and he is suspended. His feelings can be summed up in the line, "Raman aandalum, Ravanan aandalum, enakku oru kavalai illai, naan thaan da en manasukku raaja" (English: "It doesn't matter whether Rama or Ravana is reigning, I am king of my conscience"), in resistance to Kumaran's authoritarian yoke. J. Ramki, author of the book Rajni: Sapthama? Sagaapthama?, noted that Rajinikanth had displayed resentment at the AIADMK since this film, with those lyrics.
According to Cinema Vision India, the film's theme is "that people change — and they must". Ramachandran notes that when Kali's arm is amputated, he feels helpless and emasculated; Kumaran, his bête noire, becomes an easy target, adding that Kali refuses to see the benefits of his sister marrying a wealthy, educated man (even when Valli and his wife Manga ask for his consent), but sees the error of his ways when Valli abandons her defiant wedding preparations to join her brother: "My sister has shown all of you that I am the most important person in her life. I need only that happiness for the rest of my life. And it is with that pride and arrogance that I give my permission for my sister to marry."
Music
Mullum Malarum's soundtrack was composed by Ilaiyaraaja, with lyrics by Panchu Arunachalam, Gangai Amaran and Kannadasan. The soundtrack album, released by EMI Records, includes only four of the film's five songs; "Maan Iname" was omitted. Mullum Malarum features no duets, which is considered rare in Tamil cinema. Elements from "Raman Aandaalum" were later used in "Machi Open the Bottle", composed by Yuvan Shankar Raja for Mankatha (2011). "Senthazham Poovil" was the title track of a compilation album of K. J. Yesudas songs which was released by Saregama.
The soundtrack and score were received positively. A 25 August 1978 review in The Hindu described Ilaiyaraja's melodies as "delicious" and a folk-dancing scene had a "delightful rhythm". According to a 1978 issue of the Tamil magazine Ananda Vikatan, Ilaiyaraaja composed his four songs with "strands of sweetness". Director Mani Ratnam said in a conversation with film critic Baradwaj Rangan that there was "something really special" about Mullum Malarum's music, and because of it the film "really stood out". D. Karthikeyan of The Hindu singled out the film's re-recording in July 2011, ranking it with the music director's other films Uthiripookkal (1979), Moondram Pirai (1982), Nayakan (1987) and Thalapathi (1991).
Release and reception
Although Mullum Malarum was passed by the Central Board of Film Certification on 4 August 1978, there were problems with its release. After Kamal Haasan's intervention, it was released on 15 August, India's Independence Day. The film's commercial performance during its first few weeks was poor. Chettiar, who despaired of the film's success and thought he was "doomed", refused to underwrite any more publicity: "A good product needs no publicity, whereas a bad product cannot be pushed in the market however much you publicise it". During its third or fourth week of release, positive magazine reviews and word of mouth spread; Mullum Malarum became a commercial success, with a 100-day theatrical run. Chettiar apologised to Mahendran and offered him a blank cheque, to which he politely refused. The director instead thanked him for "letting him make a movie with Rajinikanth".
After he saw the film, Rajinikanth's mentor, director K. Balachander, wrote a letter of appreciation: "I'm proud to have introduced you as an actor." Balachander's letter has been described by Sify as Rajinikanth's "most prized moment and possession". Following its success, Mullum Malarum was remade in Malayalam by Sreekumaran Thampi as Venalil Oru Mazha (1979) and in Hindi by Bapu as Pyari Behna (1985). It was also dubbed in Telugu as Mullu Puvvu.
Contemporary reviews
Mullum Malarum received positive reviews upon release. The Name is Rajinikanth (2008) by Gayathri Sreekanth states that the critics said, "Finally Tamil cinema is coming of age. Movies are getting more visual." A 25 August 1978 review in The Hindu stated that the film "reflects the healthy trend towards a simple short story, vivid picturisation of sylvan scenery, arresting characterisation, catchy folk tunes and picturesque rustic dances that seem to have caught on among our film producers, instead of the usual formula of fights, duets, intrigues and cabaret dances ... Mahendran has handled the theme deftly. [Rajinikanth] shows his mature artistry in a portrayal of a turbulent illiterate worker with a blind passion for his sister." It also praised the performances of Shoba and Jayalaxmi, and called Balu Mahendra's camera work a "feast for the eyes", noting that although the first half of the film moves at a "leisurely pace", the second half is "eventful". Ananda Vikatan, in a 3 September 1978 review, praised Mahendran's filmmaking skills in the film, the fact that he told the story in a sharp manner without long dialogues, and likened the film to Kurinchi flowers, while rating it 61 out of 100.
Retrospective reviews
Film critic Baradwaj Rangan said in 2004 that Mahendran "proved himself a sublime storyteller"; the following year he said that Rajinikanth, in films like Mullum Malarum, "still made the occasional attempt at being an actor." In May 2013, director Dhanapal Padmanabhan told K. Jeshi of The Hindu that Mullum Malarum "scores on content, craft and extraordinary screenplay." In October 2010, Amrith Lal of The Times of India wrote that Mullum Malarum "revealed the potential of Rajini, the character actor." Also in The Times of India, Kamini Mathai wrote: "The fact that Mahendran and Balachander entered the world of cinema as writers shows in the strong storylines and dialogues of their films such as Mahendran's Mullum Malarum (1978) and Balachander's Apoorva Raagangal (1975) and Thanneer Thanneer (1981)."
In August 2009, M. Suganth of The Times of India rated the film 4.5 out of 5. Naman Ramachandran considered Rajinikanth's Kali an effective portrayal of a challenging, complex character. He praised Balu Mahendra's cinematography, especially his use of natural light. In December 2014, Gautaman Bhaskaran of the Hindustan Times wrote: "On watching [Apoorva Raagangal and Mullum Malarum] recently, there was no mistaking the brilliance of [Rajinikanth's] acting ability. In both, he essays shades of deep grey, and yet there was something captivating about Rajinikanth."
In December 2011, the Press Trust of India said that Rajinikanth also "proved his acting mettle in challenging roles" in films such as Mullum Malarum. Rediff described the film in August 2015 as one of Rajinikanth's best of the 20 he released in 1978. According to Maalai Malar, Rajinikanth lived through his role as Kali. The newspaper praised Shoba's acting, described Balu Mahendra's cinematography as on an international level and called Mullum Malarum one of those few films which could not be destroyed by time. S. R. Ashok Kumar of The Hindu called Shoba's performance "brilliant" in 2002, and in December 2012, film journalist Sreedhar Pillai said that Mullum Malarum was Rajinikanth's best performance and the film was among his most "memorable movies". D. Karthikeyan of The Hindu wrote in December 2009 that Mullum Malarum would "remain etched in every film lover's memory by showing the best of Rajnikanth's acting skills."
Accolades
Mullum Malarum won the Filmfare Award for Best Film – Tamil, and the Tamil Nadu State Film Award Special Prize for Rajinikanth. The actor won the Arima Sangam Award for Best Actor. The film was screened at the 1979 International Film Festival of India as a part of the Indian Panorama.
Mullum Malarum consistently ranks as one of Rajinikanth's best films in polls. In December 2012, Aishwarya Bhattacharya of Koimoi included the film on her list of "Top 10 Rajinikanth Movies". In May 2007, K. Balamurugan of Rediff ranked Mullum Malarum fifth on his list of "Rajni's Tamil Top 10" films. Writer Sujatha Rangarajan included the film on his June 2005 list of ten best Indian films, stating: "Mahendran's triumph was making superstar Rajnikanth act naturally." In December 2013, The Times of India ranked the film fifth on its list of "Top 12 Rajinikanth movies", commenting: "With this film, the talented actor dispelled whatever doubts remained about his acting ability". In July 2016, The Hindu included Mullum Malarum in its list of "roles that defined Rajinikanth the actor", commenting, "Rajini played the role of the quick-tempered, lovable brother with ease, and Kali is surely one of his most revered roles."
Legacy
In addition to its critical and commercial success, Mullum Malarum became a milestone in Tamil cinema. Discarding traditional melodrama, the film focused on visual realism. Gayathri Sreekanth wrote in The Name is Rajinikanth that it "gave a new dimension to brother and sister relations on screen" and established Rajinikanth as an "actor par finesses". Although he was praised for his performance in what was seen as an experimental film, during the 1990s he stopped acting in similar films because he had become a "larger-than-life" hero.
Director Prabhu Solomon said that Rajinikanth's character inspired Vikram Prabhu's protagonist in Kumki (2012). "Kali" became Rajinikanth's most-frequent onscreen name; his characters in Murattu Kaalai (1980), Kai Kodukkum Kai (1984), Kaali (1980) and Athisaya Piravi (1990) were also named Kali. Mani Ratnam called Mullum Malarum "the benchmark in terms of [Rajinikanth's] performance", adding that although it was not Parallel Cinema it was "very realistic, and was performed very, very realistically. The dialogues were real." Director C. S. Amudhan said, "In Mullum Malarum, which happens to be one of my favourite [films, Rajinikanth] has proved he can be subtle and yet make an impact." Asked which of his films he loved best, according to The New Indian Express Rajinikanth told Gayathri Sreekanth that it was Mullum Malarum; he considers Mahendran his favourite director. Film producer and writer G. Dhananjayan wrote that Mullum Malarum is one of five films Rajinikanth considers "close to his heart".
Sarath Babu told S. R. Ashok Kumar in 2006, "My grandchildren can watch all my movies. But I would like them to watch the best among the lot—Nool Veli, Mullum Malarum, Udiripookal, Salangai Oli and Amirthavarshini (Kannada)". In 2006, director S. Shankar said that he entered the film industry "with dreams of directing films such as Mullum Malarum", though he never got to make such films. Asked for her favourite scene in any film, actress Sripriya replied: "For me, that would be an entire movie – Mullum Malarum." In July 2007, S. R. Ashok Kumar asked eight Tamil directors to list ten of their favourite films; four—K. Balachander, K. Bhagyaraj, Mani Ratnam and K. S. Ravikumar—named Mullum Malarum. Director Kathir said in July 2012 that Mullum Malarum inspired him to enter the film industry. The title of G. V. Prakash Kumar's film, Ketta Paiyan Da Indha Karthi, is a play on the line "Ketta Paiyan Sir Indha Kaali" from Mullum Malarum. In October 2015, director Pa. Ranjith stated that Rajinikanth's characterisation in Mullum Malarum was a "lesson" of sorts for him, and the actor's character in Ranjith's Kabali (2016) was influenced by Kali in Mullum Malarum.
References
Mullum Malarum Wikipedia
(Text) CC BY-SA
Mullum Malarum IMDb
Mullum Malarum themoviedb.org