Kutty Padmini is a South Indian movie actress who predominantly works in Kollywood. She was a child star in her debut movie Ambala Anjulam (1959). She has also acted in Telugu, Kannada, Malayalam and Hindi movies.She made her debut in Tamil cinema at the age of 3. She has acted with prominent personalities of Tamil cinema, including Sivaji Ganesan, M. G. Ramachandran, Gemini Ganesan, Jaishankar, Rajinikanth and Kamal Haasan. She was the first artist from Tamil Nadu to win the National Film Award for Best Child Artist for the movie Kuzhandaiyum Deivamum.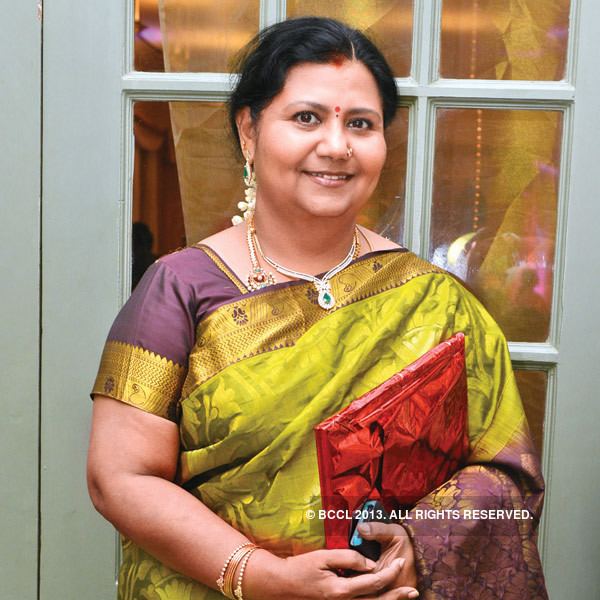 Kutty Padmini also established herself as supporting actress in movies such as Penmani Aval Kanmani, Aval Appadithan, Avargal, Sakalakala Sammandhi etc.., She made foray into TV serials productions through her Vaishnavi Films Enterprises Limited and produced many finest works of the day including Krishnadasi (2016 TV series), Romapuri Pandian and Ramanujar (TV series).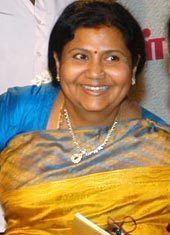 Kutty Padmini is also the executive member in Nadigar Sangam, one of the directors in Blue Ocean Films and Television Academy, managing director of Kreeda Sports Foundation and Brand owner of Kreeda Cup an initiative by Kreeda Sports foundation to support young athletes. She is the executive member of Bharatiya Janata Party Tamil Nadu State Working Committee.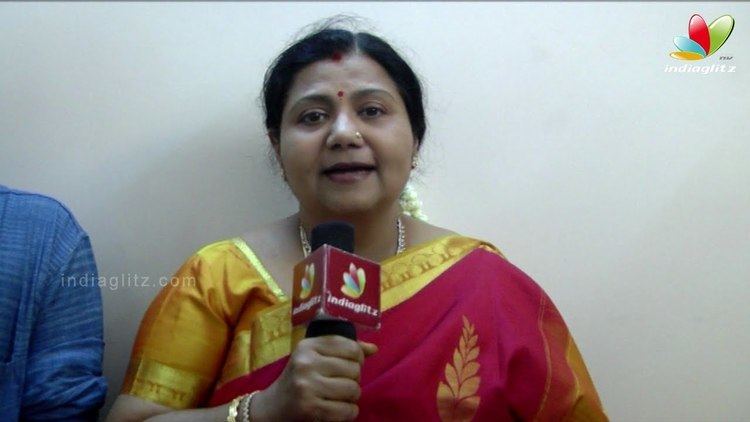 Kutty Padmini was born on 5 June 1956 in Madras in an orthodox Iyengar family. Her father Srinivas Chakravarthy was the General Manager of Metro–Goldwyn–Mayer India and also a Film producer and her mother Radha Bai was also a renowned actress of her time. Radha Bai acted in hundreds of Tamil movies including Gentleman, Agni Natchathiram etc ..,Being entered into filmdom at the age of 3 Kutty Padmini was not able to receive proper school education. She spent most of her childhood days in acting and skipped school hours which affected her early education. However she managed herself to get B.A. in Hindi Literature through Hindi Prachar Sabha.
Kutty Padmini entered filmdom at the age of 3. She went on to act in many movies as child artist. However, her notable film role was in the 1965 Tamil film Kuzhandaiyum Deivamum along Jaishankar and Jamuna where she played dual roles. She received National Film Award for Best Child Artist for her performance and she is the first person from Tamil Nadu to have received this award since its inception. This film was subsequently remade in Telugu, Kannada, Malayalam and Hindi and she was felicitated for her role by both Kannada and Andhra state governments. She was also acted in various movies such as Pasamalar, Navarathri, Leta Manasulu, Odayil Ninnu, etc ..,She stunned everyone with her performance in movie Thiruvarutchelvar as a young girl Ponni who answered the King's three questions and also in Thirumal Perumai as young Andal which was widely appreciated.
Kutty Padmini appeared as supporting actress in many movies like Penmani Aval Kanmani, Aval Appadithan, Avargal etc.., She co-starred with Sarathkumar in Kan Simittum Neram in which he made his debut in Tamil cinema.
Kutty Padmini turned from actress to producer in 1983 when she ventured out into TV Serials. She founded her own production house Vaishnave Media Works and produced, directed, written and acted in many blockbuster TV Serials of the day in Tamil, Hindi etc .., As a producer, she inspired a generation of artists belonging to various spheres of Tamil Cinema from musicians to cameramen and art directors including D.Imman who made his debut in Krishnadasi.
National Film Award for Best Child Artist for the movie Kuzhanthaiyum Dheivamum.
Kerala State Film Award for the movie Odeyil Ninnu.
Kutty Padmini Actress Felicitated by Rotary Club of Madras