Years active

1988–present




Role

Actor




Spouse

Sunrise Coigney (m. 2000)




Name

Mark Ruffalo




Height

1.73 m






Full Name

Mark Alan Ruffalo




Born

November 22, 1967 (age 48) (

1967-11-22

) Kenosha, Wisconsin, U.S.


Residence

Manhattan, New York City, U.S.


Occupation

Actor, producer, activist, director, humanitarian




Children

Keen Ruffalo, Bella Noche Ruffalo, Odette Ruffalo




Upcoming movie

Now You See Me: The Second Act




Movies

The Avengers, Avengers: Age of Ultron, Spotlight, Begin Again, Foxcatcher




Similar People

Sunrise Coigney, Jeremy Renner, Robert Downey - Jr, Chris Hemsworth, Chris Evans
Mark Ruffalo on why he nearly quit acting
Mark Alan Ruffalo (born November 22, 1967) is an American actor, director, humanitarian and producer. He has portrayed the Marvel Comics character Dr. Bruce Banner / the Hulk in The Avengers (2012) and Avengers: Age of Ultron (2015). Following his major breakout performance in You Can Count on Me (2000), he went on to star in critically acclaimed films such as Collateral (2004), Eternal Sunshine of the Spotless Mind (2004), Zodiac (2007) and Shutter Island (2010). For his roles in The Kids Are All Right (2010) and Foxcatcher (2014), he received Academy Award and Golden Globe nominations for Best Supporting Actor. In 2015, he received further acclaim and several award nominations for his roles in Infinitely Polar Bear and Spotlight.
Contents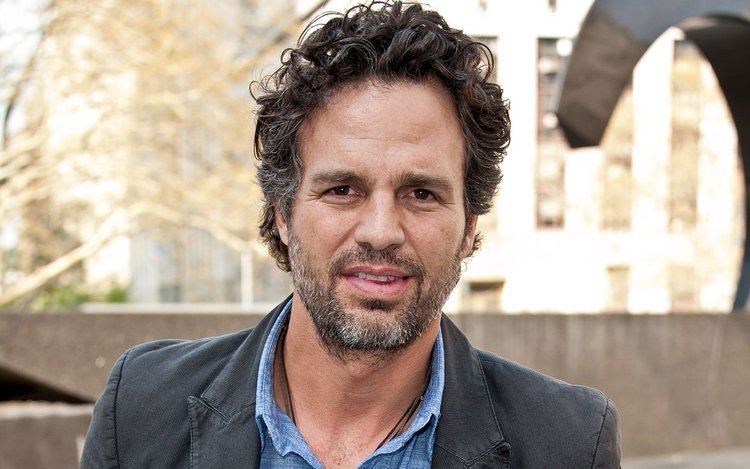 On the small screen, he won a SAG Award and received Emmy and Golden Globe nominations for The Normal Heart, which he also produced.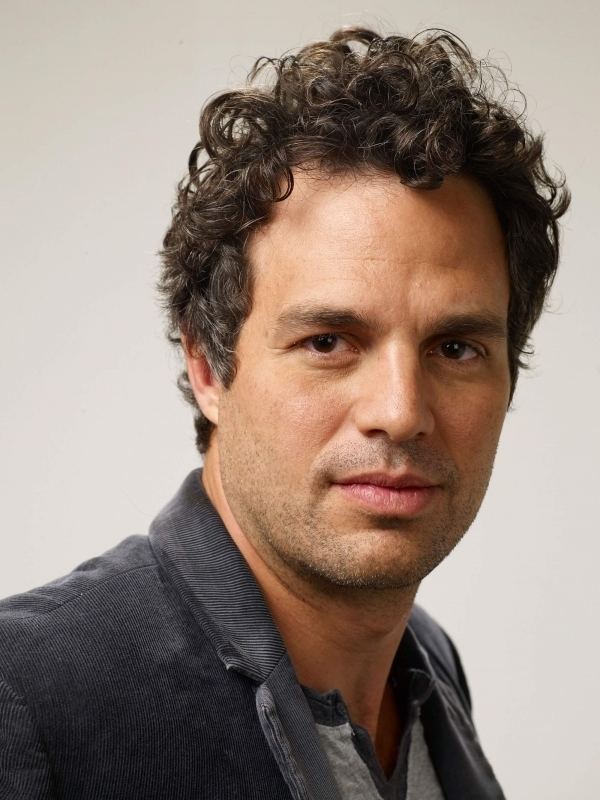 Actors on actors jessica chastain and mark ruffalo full video
Early life Ruffalo was born in Kenosha, Wisconsin. His mother, Marie Rose (nee Hebert), is a hairdresser and stylist, and his father, Frank Lawrence Ruffalo, Jr., worked as a construction painter. He has two sisters, Tania and Nicole, and a brother, Scott (died 2008). His father is of Italian descent, and his mother is of half French Canadian and half Italian ancestry. He has described his upbringing as taking place in a "very big" family with "lots of love". Of his father, Ruffalo has said, "He was an amazing, charismatic guy who was city high school wrestling champion three times. He was away a lot when I was growing up. I was very lonely for him." Ruffalo was raised Catholic and attended both Catholic school and progressive schools.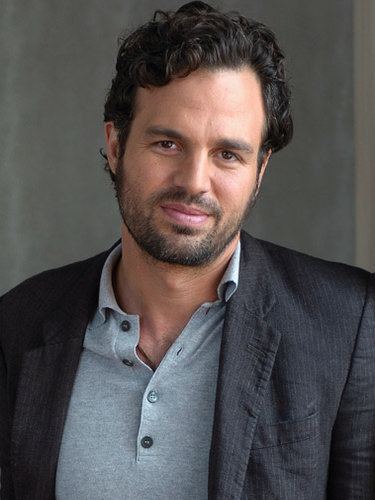 Ruffalo has described himself as having been a "happy kid," although he struggled from undiagnosed dyslexia and ADD as a child and a young adult.
Ruffalo spent his teen years in Virginia Beach, Virginia, where his father worked. He competed in wrestling in junior high and high school in Wisconsin and Virginia. Ruffalo graduated from First Colonial High School, and then moved with his family to San Diego, California, and later to Los Angeles, where he took classes at the Stella Adler Conservatory and co-founded the Orpheus Theatre Company. With the Orpheus Theatre Company, he wrote, directed, and starred in a number of plays, and spent close to a decade working as a bartender.
Acting
Ruffalo had minor roles in films like The Dentist (1996), the low-key crime comedy Safe Men (1998) and Ang Lee's Civil War Western Ride with the Devil (1999). Through a chance meeting with writer Kenneth Lonergan, he began collaborating with Lonergan and appeared in several of his plays, including the original cast of This is Our Youth (1996), which led to Ruffalo's role as Laura Linney's character's brother in Lonergan's Academy Award-nominated 2000 film You Can Count on Me. He received favorable reviews for his performance in this film, often earning comparisons to the young Marlon Brando, and won awards from the Los Angeles Film Critics Association and Montreal World Film Festival.
This led to other significant roles, including the films XX/XY (2002), Isabel Coixet's My Life Without Me (2003), Jane Campion's In the Cut (2003), Michel Gondry's Eternal Sunshine of the Spotless Mind (2004), and We Don't Live Here Anymore (2004), which is based upon two short stories written by Andre Dubus. He appeared opposite Tom Cruise as a narcotics detective in Michael Mann's crime-thriller Collateral (2004).
In the mid 2000s, Ruffalo appeared as a romantic lead View From the Top (2002), 13 Going on 30 (2004), Just Like Heaven (2005) and Rumor Has It (2005). In 2006, Ruffalo starred in Clifford Odets' Awake and Sing! at the Belasco Theatre in New York, for which he was nominated for a Tony Award for Best Featured Actor in a Play. In March 2007, he appeared in Zodiac as SFPD homicide inspector Dave Toschi, who ran the investigation to find and apprehend the Zodiac killer from 1969 through most of the 1970s. In 2007, Ruffalo played divorced lawyer Dwight Arno, who accidentally kills a child and speeds away, in Terry George's film Reservation Road, based on the novel by John Burnham Schwartz.
In 2008, Ruffalo starred as a con man in The Brothers Bloom with Adrien Brody and Rachel Weisz and co-starred with Julianne Moore in Blindness. 2008 also saw Ruffalo in Brian Goodman's What Doesn't Kill You with Ethan Hawke and Amanda Peet, which was shown at the Toronto Film Festival. In 2009, he played a brief role in the film Where The Wild Things Are as Max's mother's boyfriend. In 2010, he co-starred in the Martin Scorsese thriller Shutter Island as U.S. Marshal Chuck Aule, the partner of Leonardo DiCaprio's character Teddy Daniels.
In 2010, he starred in Lisa Cholodenko's The Kids Are All Right, with Annette Bening and Julianne Moore. Ruffalo stated in an interview that he approached Cholodenko after watching High Art and said he would love to work with her. Years later, she called Ruffalo and said she wrote a script, and had him in mind for the part. His performance earned him an Academy Award nomination for Best Supporting Actor.
Ruffalo starred in The Avengers (2012), the sixth installment of the Marvel Cinematic Universe, replacing Edward Norton as Dr. Bruce Banner / the Hulk. Ruffalo received critical acclaim for his performance and is under contract to reprise the role in any future film appearances of the character produced by Marvel Studios. Ruffalo also made an uncredited cameo appearance as Banner in Iron Man 3, making him the first actor to reprise the character in a live-action film. He reprised the role again in Avengers: Age of Ultron (2015).
In 2014, Ruffalo starred as Ned Weeks in a television adaptation of Larry Kramer's AIDS-era play, The Normal Heart; his performance earned him an Emmy nomination. He says he has had an outpouring of support for his performance:
I've never had so sincere and vulnerable a response from people for anything that I've ever done.... And of everything that I've done since I've been on social media, which hasn't been that long, by the way, I haven't had such an overwhelmingly positive response as I have from The Normal Heart directly to me. And it's a blessing, man. If this is it, if I have a piano dropped on me tomorrow, then I would go down thinking, "You know what, I did okay as far as my career goes, because that's a gift. That's rare."
Directing
He made his directorial debut with Sympathy for Delicious, which premiered at the Sundance Film Festival and won the Special Jury Prize. On releasing the film, Ruffalo said, "I'm still looking for distribution. I have a couple offers on the table, but I'm holding out for something a little bigger. I've been screening it for a lot of groups, and people are really responding to it. I think they're scared of that movie." About directing, he says,
I liken it to an actor gets to eat one slice, and a director gets to eat the whole pie. [laughs] You get to collaborate with gifted people who are good at their craft, so you're orchestrating all these different mediums. You're helping people through the script to realize their own talents. I find that really satisfying, and I felt like being in front of the camera is so intense and self-involved and personal, and directing isn't like that for me. It's a much more communal experience. Last year at this time, I was like, "I'm not going back to acting, man. No way, it's done." I haven't worked in a year. It's really taken me that long to get back to my love for what I do for acting. I would like to do 50-50, if I could. Really, I'd just be directing right now, but I can't support my family doing that at this moment, and I love acting. It's not a bad position to be in.
Personal life
Since June 2000, Ruffalo has been married to Sunrise Coigney and they have three children: son Keen (b. 2001), and daughters Bella Noche (b. 2005) and Odette (b. 2007). They live in Manhattan.
After completing work on the film The Last Castle, Ruffalo was diagnosed with an acoustic neuroma, a type of brain tumor, and had surgery; the tumor was benign, but resulted in a period of partial facial paralysis. He recovered from the paralysis; however, he became deaf in his left ear as a result of the tumor.
On December 1, 2008, Ruffalo's brother, Scott, was shot at his Beverly Hills condominium, with one report describing the shooting as "execution-style" in the back of the head. Scott Ruffalo died on December 8, 2008. Police took two people into custody: a woman who is considered a suspect and a man considered a "person of interest". An attorney for the female suspect told police Scott Ruffalo shot himself accidentally. The female suspect died on January 6, 2012.
Political views
On October 4, 2006, he appeared on Democracy Now!, a daily news program. He spoke against the War in Iraq, the Military Commissions Act of 2006, torture, and the Bush Administration. He also announced he would speak at The World Can't Wait Protest in New York City on October 5, 2006. Ruffalo contributed to the campaign of former Alaska Senator Mike Gravel for the 2008 Democratic Party nomination for President.
He appeared on Penn & Teller: Bullshit! on August 14, 2008's episode entitled "World Peace". He said that "Peace looks like me and my kids and my wife laying in our bed on a Saturday morning... it's a love-in, y'know? John Lennon had it right, y'know?"
In 2012, he endorsed Kathleen Kane, the Democratic nominee for Pennsylvania Attorney General, due to her insistence on investigating the Jerry Sandusky scandal and the Hershey Trust for alleged improprieties, and for her opposition to hydrofracking. Kane was elected and became Pennsylvania's first woman Attorney General and Democrat elected to the post.
Ruffalo is pro-choice. He has explained his stance by saying,"I don't want to turn back the hands of time to when women shuttled across state lines in the thick of night to resolve an unwanted pregnancy, in a cheap hotel room."
He pled for Elizabeth Warren to run for president in a video, but she declined on the Huffington Post Show in April 2015.
He is also a supporter of LGBTQ+ rights.
Opposition to fracking
In 2008, Ruffalo expressed concern that gas companies were eyeing his family's land in Callicoon, New York. After doing his own investigation, New York magazine wrote, he becomes "anti-fracking's first famous face."
On October 4, 2010, Ruffalo appeared on The Rachel Maddow Show to discuss hydraulic fracturing and the The FRAC Act of 2009. He claimed in the December 2010 issue of GQ magazine that after he organized screenings in Pennsylvania of a documentary about natural-gas-drilling called Gasland, he was placed on a terror advisory list. The Department of Homeland Security denied the claim.
On July 13, 2011, Ruffalo appeared on Countdown With Keith Olbermann to discuss fracking, particularly in New York. "This is an industry that is the dirtiest, slimiest, most arrogant, and negligent that you can imagine," he said. Ruffalo taped an "online segment extra" for Countdown, during which time Keith Olbermann offered him the opportunity to become an official Countdown Contributor. Ruffalo gratefully accepted.
He has appeared on The Colbert Report and Real Time with Bill Maher to discuss his continued opposition to fracking. His neighbors with a family house near his in Callicoon, Yoko Ono and Sean Lennon, mobilized their friends around the anti-fracking cause, and in August 2012 Artists Against Fracking was launched with Ruffalo and the two heading it. Alec Baldwin is a member.
On April 25, 2013, Ruffalo laid out his case against fracking in a piece co-authored with Phil Radford on CNN.com, where he argued solar and wind are here now, and using fracked natural gas instead of cleaner sources of energy will result in more faucets on fire, methane leaks that cause global warming, groundwater contamination, and cancer-causing chemicals in communities. That same year, he began promoting The Solutions Project along with Stanford professor Mark Jacobson and private equity investor Marco Krapels. The Solutions Project is presented as a way for the U.S. to generate 100% of its electricity from renewable energy by 2050.
Ruffalo is filming a documentary on the effects of major oil spill.
Israel and Operation Protective Edge
On July 21, 2014, during Operation Protective Edge, Ruffalo criticized the IDF for targeting Shifa Hospital in the Gaza Strip as a Hamas base.
References
Mark Ruffalo Wikipedia
(Text) CC BY-SA