Years active

1988–present







Movies




Similar People
Adrien Brody talks about his extreme acting methods - Interview
Adrien Brody (born April 14, 1973) is an American actor and Producer. He received widespread recognition and acclaim after starring in Roman Polanski's The Pianist (2002), for which he won the Academy Award for Best Actor at age 29, making him the youngest actor to win in that category. Brody is also the only male American actor to receive the César Award for Best Actor.
Contents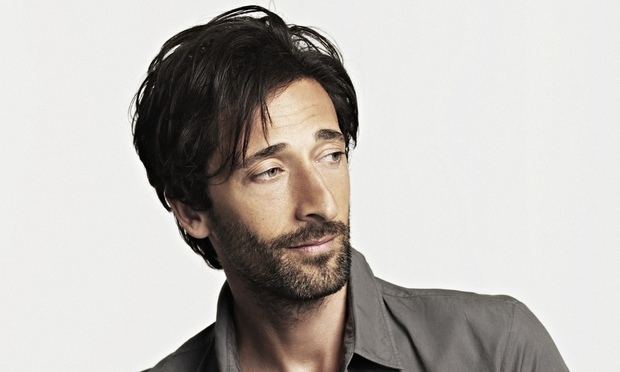 Other successful films that Brody has starred in are The Thin Red Line (1998), The Village (2004), King Kong (2005), and Predators (2010).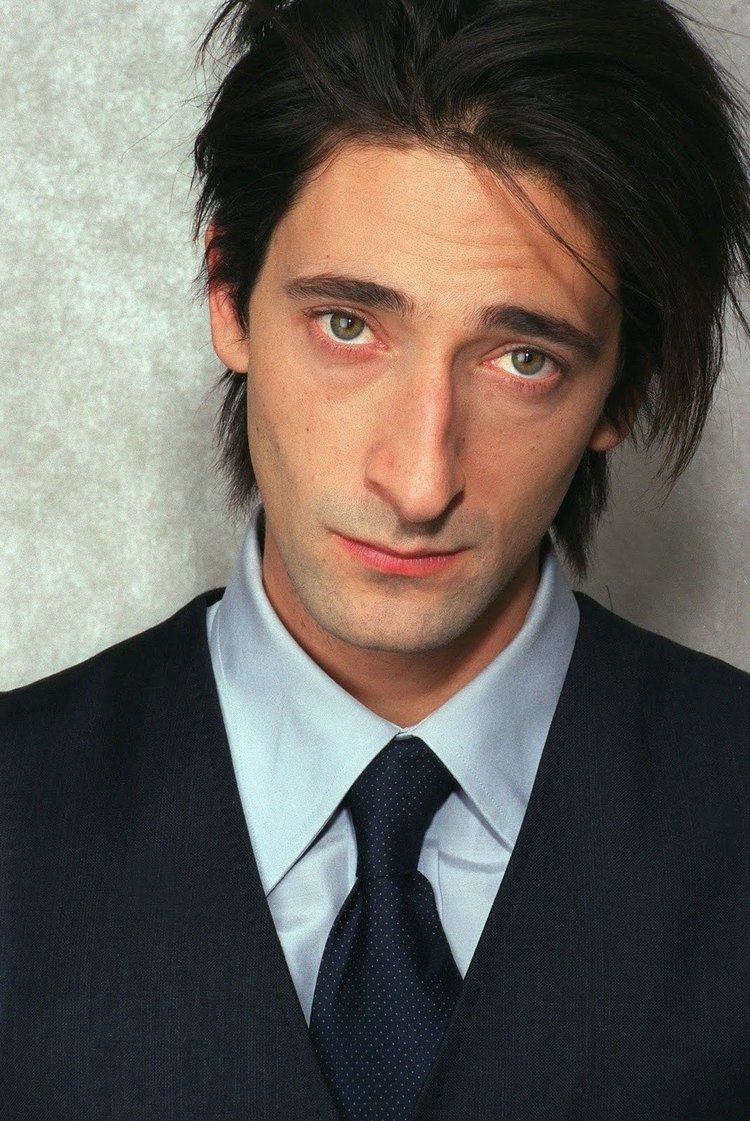 He is a frequent collaborator of Wes Anderson's and has starred in three of Anderson's films, those being The Darjeeling Limited (2007), Fantastic Mr. Fox (2009), and The Grand Budapest Hotel (2014)—all of which were major successes.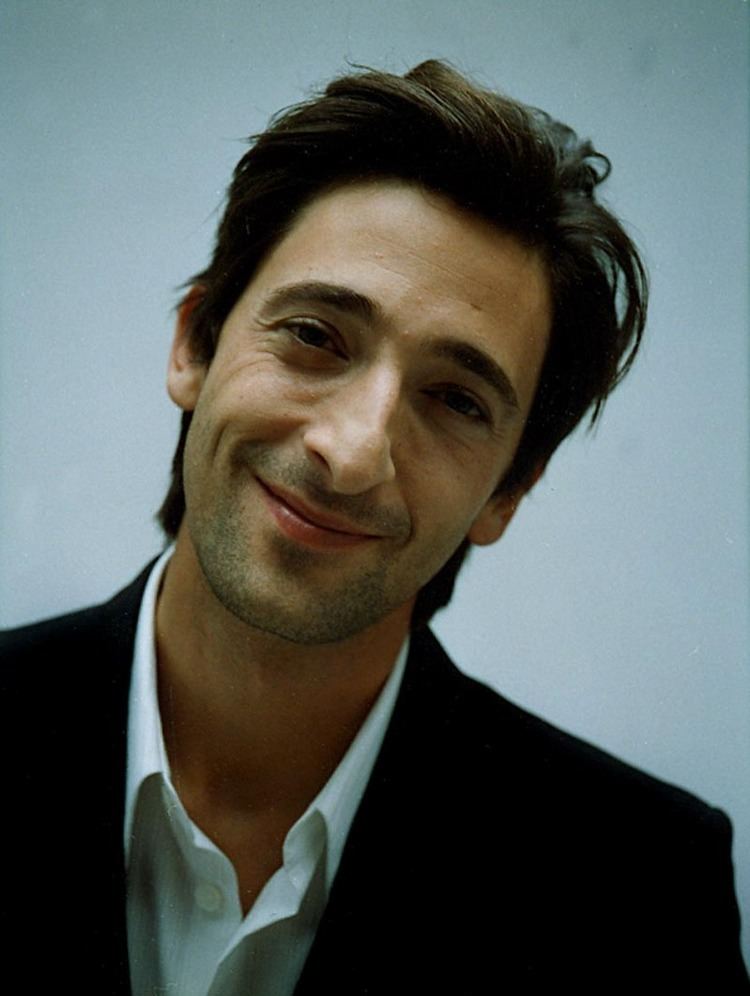 Early life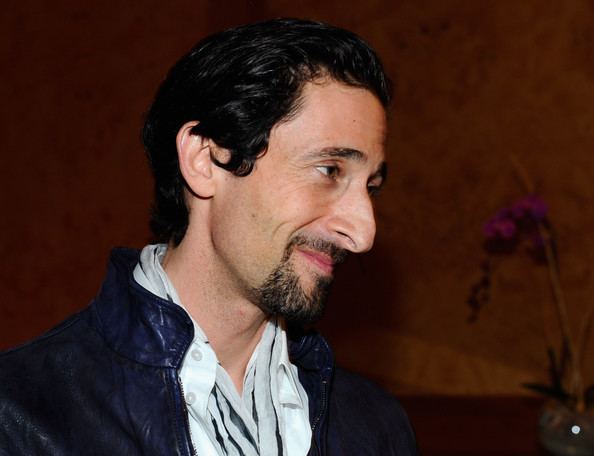 Brody was born in Woodhaven, Queens, New York, the son of Sylvia Plachy, a photographer, and Elliot Brody, a retired history professor and painter. Brody's father is of Polish Jewish descent; Brody's mother—who was raised as a Catholic—was born in Budapest, Hungary, the daughter of a Catholic Hungarian aristocrat father and a Czech Jewish mother. Brody was raised "without a strong connection" to Judaism or Catholicism.
As a child, Brody performed magic shows at children's birthday parties as "The Amazing Adrien". He attended the I.S. 145 Joseph Pulitzer Middle School and New York's Fiorello H. LaGuardia High School of Music & Art and Performing Arts. His parents enrolled him in acting classes to distance him from the dangerous children with whom he associated. He attended summer camp at Long Lake Camp for the Arts in the Adirondacks in upstate New York. Brody attended Stony Brook University before transferring to Queens College for a semester.
Career
Taking acting classes as a child, by age thirteen he appeared in an Off-Broadway play and a PBS television film. After appearing in Bullet in 1996 with Tupac Shakur and Mickey Rourke, Brody hovered on the brink of stardom, receiving an Independent Spirit Award nomination for his role in the 1998 film Restaurant and later praise for his roles in Spike Lee's Summer of Sam and Terrence Malick's The Thin Red Line. He received widespread recognition when he was cast as the lead in Roman Polanski's The Pianist (2002). To prepare for the role, Brody withdrew for months, gave up his apartment and his car, broke up with his then-girlfriend, learned how to play Chopin on the piano, and lost 29 lbs (13 kg). The role won him an Academy Award for Best Actor, making him, at 29, the youngest actor ever to win the award, and to date the only winner under the age of 30. He also won a César Award for his performance.
Brody appeared on Saturday Night Live on May 10, 2003, his first TV work, controversially giving an improvised introduction while wearing faux dreadlocks for Jamaican reggae musical guest Sean Paul. Other TV appearances include NBC's The Today Show and on MTV's Punk'd after being tricked by Ashton Kutcher.
After The Pianist Brody appeared in four very different films. In Dummy (released in 2003, but originally shot in 2000, just prior to his work in The Pianist) he portrayed Steven Schoichet, a socially awkward aspiring ventriloquist in pursuit of a love interest (his employment counsellor). He learned ventriloquism and puppetry for the role (under the tutelage of actor/ventriloquist Alan Semok) convincingly enough to perform all of the voice stunts and puppet manipulation live on set in real time, with no subsequent post dubbing. He played Noah Percy, a mentally disabled young man, in the film The Village, by M. Night Shyamalan, shell-shocked war veteran Jack Starks in The Jacket, writer Jack Driscoll in the 2005 King Kong remake, and father-to-be Peter Whitman in The Darjeeling Limited by Wes Anderson. King Kong was both a critical and box office success; it grossed $550 million worldwide and is Brody's most successful film to date in monetary terms. Additionally, Brody played a detective in Hollywoodland. He has also appeared in Diet Coke and Schweppes commercials as well as Tori Amos' music video for "A Sorta Fairytale".
On January 5, 2006, Brody confirmed speculation that he was interested in playing the role of The Joker in 2008's The Dark Knight. However, Christopher Nolan and Warner Bros. decided instead to cast Heath Ledger in the role. He was also in talks with Paramount to play Spock in J. J. Abrams Star Trek XI, but it ultimately went to Zachary Quinto. In 2009, he starred in Splice, a science fiction film written and directed by Vincenzo Natali. Originally a Sundance film, Splice was adopted by Dark Castle Entertainment and distributed by Warner Bros. Most recently, he played the star role of Royce in Predators (a sequel to the original Predator), directed by Nimród Antal and produced by Robert Rodriguez.
In 2011, Brody starred in a Stella Artois beer ad called "Crying Jean" that premiered right after half-time of the Super Bowl XLV as part of Stella's "She Is a Thing of Beauty" campaign. He appeared in Woody Allen's 2011 Academy Award-winning comedy Midnight in Paris as Salvador Dalí. On January 16, 2012, Brody made his debut as a runway model for Prada Men Fall/Winter 2012 show.
In 2014, Brody collaborated again with Wes Anderson in the Academy Award-winning The Grand Budapest Hotel, where he played Dmitri. The following year, he starred as Tiberius in the Chinese film Dragon Blade, which grossed $54.8 million in its opening week in China.
In 2017, it was announced he would join the cast of the fourth season of the BBC crime drama Peaky Blinders.
On August 4, 2017, he received the Leopard Club Award at the Locarno Festival. The Leopard Club Award pays homage to a major film personality whose work has made a lasting impact on the collective imagination.
Personal life
In 1992, Brody was seriously hurt in a motorcycle accident in which he flew over a car and crashed head-first into a crosswalk. He spent months recuperating. He has broken his nose three times doing stunts; the most recent was during the filming of Summer of Sam.
Brody began dating Spanish actress Elsa Pataky in 2006. For Pataky's 31st birthday in July 2007, Brody purchased her a 19th-century farm in Central New York state that was remodeled to look like a castle. Brody and Pataky were featured at their New York home in a 35-page spread for HELLO! magazine in October 2008. The pair broke up in 2009. Brody has been dating model Lara Lieto since 2013.
In 2010, Brody sued the Giallo filmmakers, alleging that they failed to pay his full salary.
Filmography
Actor
-
Emperor (post-production)
as
Charles V - The Emperor
-
The Brutalist (post-production)
as
László Tóth
2022
Winning Time: The Rise of the Lakers Dynasty (TV Series)
as
Pat Riley
- 'beat L.A.' (2023) - Pat Riley
- The Hamburger Hamlet (2023) - Pat Riley
- The New World (2023) - Pat Riley
- The Second Coming (2023) - Pat Riley
- The Magic Is Back (2023) - Pat Riley
- One Ring Don't Make a Dynasty (2023) - Pat Riley
- Promised Land (2022) - Pat Riley
- Acceptable Loss (2022) - Pat Riley
- California Dreaming (2022) - Pat Riley
- Invisible Man (2022) - Pat Riley
- Memento Mori (2022) - Pat Riley
- Pieces of a Man (2022) - Pat Riley
- Who the F**k Is Jack McKinney (2022) - Pat Riley
- The Best Is Yet to Come (2022) - Pat Riley
2023
Asteroid City
as
Schubert Green
2023
Fool's Paradise
as
Chad Luxt
2023
Poker Face (TV Series)
as
Sterling Frost, Jr.
- The Hook (2023) - Sterling Frost, Jr. (voice, uncredited)
- Dead Man's Hand (2023) - Sterling Frost, Jr.
2022
See How They Run
as
Leo Kopernick
2021
Succession (TV Series)
as
Josh Aaronson
- Retired Janitors of Idaho (2021) - Josh Aaronson
- Lion in the Meadow (2021) - Josh Aaronson
2021
Chapelwaite (TV Series)
as
Captain Charles Boone
- The Keeper (2021) - Captain Charles Boone
- The Gathering Dark (2021) - Captain Charles Boone
- Hold the Night (2021) - Captain Charles Boone
- De Vermis Mysteriis (2021) - Captain Charles Boone
- The Offer (2021) - Captain Charles Boone
- The Prophet (2021) - Captain Charles Boone
- The Promised (2021) - Captain Charles Boone
- Legacy of Madness (2021) - Captain Charles Boone
- Memento Mori (2021) - Captain Charles Boone
- Blood Calls Blood (2021) - Captain Charles Boone
2021
The French Dispatch
as
Julian Cadazio
2017
Peaky Blinders (TV Series)
as
Luca Changretta
- The Company (2017) - Luca Changretta
- The Duel (2017) - Luca Changretta
- Dangerous (2017) - Luca Changretta
- Blackbird (2017) - Luca Changretta
- Heathens (2017) - Luca Changretta
- The Noose (2017) - Luca Changretta
2016
Come Together: A Fashion Picture in Motion (Short)
as
Ralph
2016
Manhattan Night
as
Porter Wren
2016
Dice (TV Series)
as
Adrien Brody
- Ego (2016) - Adrien Brody
2015
Septembers of Shiraz
as
Isaac
2015
The Library Book (Short)
as
Desmond
2015
The Mascot (Short)
as
Adam
2014
American Heist
as
Frankie Kelly
2014
Houdini (TV Mini Series)
as
Harry Houdini
- Part 2 (2014) - Harry Houdini
- Part 1 (2014) - Harry Houdini
2014
The Grand Budapest Hotel
as
Dmitri
2013
InAPPropriate Comedy
as
Flirty Harry
2012
Back to 1942
as
Theodore Harold White
2011
Midnight in Paris
as
Salvador Dalí
2011
Detachment
as
Henry Barthes
2009
Fantastic Mr. Fox
as
Field Mouse (voice)
2009
Giallo
as
Inspector Enzo Avolfi / Giallo (as Byron Deidra)
2008
Cadillac Records
as
Leonard Chess
2008
The Brothers Bloom
as
Bloom
2008
A Matador's Mistress
as
Manolete
2007
The Darjeeling Limited
as
Peter
2006
Hollywoodland
as
Louis Simo
2005
King Kong
as
Jack Driscoll
2005
King Kong: The Official Game of the Movie (Video Game)
as
Jack Driscoll (voice)
2005
The Jacket
as
Jack Starks
2004
The Village
as
Noah Percy
2003
Tori Amos: A Sorta Fairytale (Music Video short)
as
Adrien Brody
2003
The Singing Detective
as
First Hood
2002
The Pianist
as
Wladyslaw Szpilman
2001
The Affair of the Necklace
as
Nicolas De La Motte
2001
Love the Hard Way
as
Jack Grace
2000
Harrison's Flowers
as
Kyle Morris
2000
Bread and Roses
as
Sam Shapiro
1999
Liberty Heights
as
Van Kurtzman
1998
The Thin Red Line
as
Cpl. Fife
1998
Restaurant
as
Chris Calloway
1997
Six Ways to Sunday
as
Arnie / Harry's friend
1997
The Undertaker's Wedding
as
Mario Bellini
1997
The Last Time I Committed Suicide
as
Ben
1996
Bullet Hearts (TV Movie)
as
Chuckie Bragg
1995
Ten Benny
as
Ray Diglovanni
1994
Rebel Highway (TV Series)
as
Skinny
- Jailbreakers / Rebelles (1994) - Skinny
1994
Angels in the Outfield
as
Danny Hemmerling
1993
King of the Hill
as
Lester
1991
The Boy Who Cried Bitch
as
Eddie
1988
Annie McGuire (TV Series)
as
Lenny McGuire
- The Computer (1989) - Lenny McGuire
- The Journey (1988) - Lenny McGuire
- Lewis in Love (1988) - Lenny McGuire
- The Ferry (1988) - Lenny McGuire
- The Legend of the Bad Fish (1988) - Lenny McGuire
- The Fried Shoe (1988) - Lenny McGuire
- Annie and the Brooklyn Bridge (1988) - Lenny McGuire
- Emma's Eviction (1988) - Lenny McGuire
1989
New York Stories
as
Mel (segment "Life without Zoe")
1988
Home at Last (TV Movie)
as
Billy
Producer
2021
Chapelwaite (TV Series) (executive producer - 10 episodes)
- The Keeper (2021) - (executive producer)
- The Gathering Dark (2021) - (executive producer)
- Hold the Night (2021) - (executive producer)
- De Vermis Mysteriis (2021) - (executive producer)
- The Offer (2021) - (executive producer)
- The Prophet (2021) - (executive producer)
- The Promised (2021) - (executive producer)
- Legacy of Madness (2021) - (executive producer)
- Memento Mori (2021) - (executive producer)
- Blood Calls Blood (2021) - (executive producer)
2021
Clean (producer - produced by)
2016
Manhattan Night (producer)
2015
Septembers of Shiraz (executive producer)
2015
Stone Barn Castle (Documentary) (producer)
2011
Detachment (executive producer)
2010
Wrecked (executive producer)
Composer
2015
Stone Barn Castle (Documentary)
2008
Self-Portrait with Cows Going Home and Other Works: A Portrait of Sylvia Plachy (Documentary short)
Soundtrack
2021
Clean (producer: "Calling Your Name") / (writer: "Calling Your Name")
2002
Dummy (performer: "She'll Be Comin' 'Round the Mountain When She Comes" - uncredited)
1999
Summer of Sam (performer: "Hello from the Gutters")
Writer
2013
InAPPropriate Comedy (additional dialogue written by)
Director
2015
Stone Barn Castle (Documentary)
Camera Department
2006
Hollywoodland (additional cinematographer: super 8mm)
Miscellaneous
2014
Operation Bobbi Bear (Video documentary short) (Charity bear designed by)
Thanks
2010
Evolution of the Species: Predators Reborn (Video documentary short) (special thanks)
Self
2010
Entertainment Tonight (TV Series)
as
Self
- Episode #42.267 (2023) - Self
- Episode #41.148 (2022) - Self
- Episode dated 4 June 2010 (2010) - Self
- Episode dated 3 June 2010 (2010) - Self
2004
Live with Kelly and Mark (TV Series)
as
Self - Guest
- Adrien Brody/Dominique Fishback (2023) - Self - Guest
- Live's Pre-Oscar Show (2022) - Self - Guest
- Adrien Brody/Chadwick Boseman/Ruth B (2016) - Self - Guest
- Episode dated 1 October 2007 (2007) - Self - Guest
- Episode dated 5 December 2005 (2005) - Self - Guest
- Episode dated 26 July 2004 (2004) - Self - Guest
2021
The Late Late Show with James Corden (TV Series)
as
Self - Guest
- Adrien Brody/Louis Tomlinson (2022) - Self - Guest
- Adrien Brody/Zazie Beetz/Little Simz (2021) - Self - Guest
2022
The Official Winning Time Podcast (Podcast Series)
as
Self
- California Dreaming (with Adrien Brody & Rebecca Bertuch) (2022) - Self
2022
Winning Time: The Forum (TV Mini Series)
as
Self
- Episode #1.7 (2022) - Self
2022
Dem Tinseltown Homiez, the Hollywood Guys (TV Series)
as
Self / Pat Riley
- LA Lakers' show WINNING TIME billboard Adrien Brody as Pat Riley Culver City Mar Vista NBA #shorts (2022) - Self / Pat Riley
2022
Burning Questions (TV Series)
as
Self - Guest
- Winning Time: The Rise of the Lakers Dynasty (2022) - Self - Guest
2010
Made in Hollywood (TV Series)
as
Self
- Last Looks/The Requin/Clean (2022) - Self
- Episode #5.31 (2010) - Self
- Episode #5.28 (2010) - Self
2016
The Late Show with Stephen Colbert (TV Series)
as
Self - Guest
- Adrien Brody/Lady Wray (2022) - Self - Guest
- Adrien Brody/Danai Gurira/Brian Greene (2016) - Self - Guest
2005
Today (TV Series)
as
Self - Guest
- Episode dated 26 January 2022 (2022) - Self - Guest
- Episode dated 23 February 2016 (2016) - Self - Guest
- Episode dated 25 August 2014 (2014) - Self - Guest
- Episode dated 23 November 2005 (2005) - Self - Guest
- Episode dated 10 March 2005 (2005) - Self - Guest
2021
The Tonight Show Starring Jimmy Fallon (TV Series)
as
Self - Guest
- Ariana Grande/Adrien Brody/Blxst featuring Ty Dolla $ign (2021) - Self - Guest
2021
The 73rd Primetime Emmy Awards (TV Special)
as
Self - Presenter
2021
In América: A Lexicon of Fashion (Video documentary)
as
Self
2021
Good Morning America (TV Series)
as
Self - Guest
- Episode dated 18 August 2021 (2021) - Self - Guest
2019
Humans of Our World: The Journey (Documentary)
as
Self
2018
Who Will Write Our History (Documentary)
as
Emanuel Ringelblum (English version, voice)
2015
Breakthrough (TV Series documentary)
as
Narrator
- Decoding the Brain (2015) - Narrator (voice)
2015
The 67th Primetime Emmy Awards (TV Special)
as
Self - Nominee & Presenter
2015
El Greco, an Artist's Odyssey (Video documentary short)(voice)
2015
Stone Barn Castle (Documentary)
as
Self
2015
The 21st Annual Screen Actors Guild Awards (TV Special)
as
Self - Nominee & Presenter
2015
72nd Golden Globe Awards (TV Special)
as
Self - Presenter
2014
Operation Bobbi Bear (Video documentary short)
as
Self
2014
Talk Stoop (TV Series)
as
Self
- East Coasters (2014) - Self
2002
Cannes Film Festival (TV Series)
as
Self - Presenter / Self - Audience Member
- Cérémonie de clôture du 67ème festival de Cannes (2014) - Self - Presenter
- Cérémonie de clôture du 65ème festival de Cannes (2012) - Self - Presenter
- Cérémonie de clôture du 55ème Festival international du film de Cannes (2002) - Self - Audience Member
2014
Toyota Pro/Celebrity Race (TV Short)
as
Self
2013
Driven to Extremes (TV Series)
as
Self
- Jungle Road (2013) - Self
2012
Chelsea Lately (TV Series)
as
Self - Guest
- Episode #6.182 (2012) - Self - Guest
- Episode #6.46 (2012) - Self - Guest
2012
The 6th Annual CNN Heroes: An All-Star Tribute (TV Special)
as
Self - Presenter
2012
That's My Entertainment (TV Series)
as
Self
- San Diego Film Festival (2012) - Self
2012
Love, Marilyn (Documentary)
as
Self - Reader
2012
Toyota Pro/Celebrity Race (TV Short)
as
Self
2010
Le grand journal de Canal+ (TV Series documentary)
as
Self
- Episode dated 23 January 2012 (2012) - Self
- Episode dated 25 March 2010 (2010) - Self
2011
La vie est dure. Non! C'est le travail qui est dur (Short)
as
Self
2010
Evolution of the Species: Predators Reborn (Video documentary short)
as
Self
2010
A Director's Playground: Vincenzo Natali on the Set of Splice (Video documentary short)
as
Self
2010
The Project (TV Series)
as
Self
- Episode #1.249 (2010) - Self
1999
The Tonight Show with Jay Leno (TV Series)
as
Self - Guest
- Episode #18.82 (2010) - Self - Guest
- Episode #14.174 (2006) - Self - Guest
- Episode #12.128 (2004) - Self - Guest
- Episode #11.152 (2003) - Self - Guest
- Episode #11.52 (2003) - Self - Guest
- Episode #11.10 (2003) - Self - Guest
- Episode #7.116 (1999) - Self - Guest
2007
Up Close with Carrie Keagan (TV Series)
as
Self - Guest
- Episode dated 4 June 2010 (2010) - Self - Guest
- Episode dated 3 October 2007 (2007) - Self - Guest
2007
Jimmy Kimmel Live! (TV Series)
as
Self - Guest
- Episode #8.145 (2010) - Self - Guest
- Episode #7.76 (2009) - Self - Guest
- Episode #5.69 (2007) - Self - Guest
2010
Toyota Pro/Celebrity Race (TV Short)
as
Self
2010
Guys Choice (TV Special)
as
Self
2010
Festivals SUNcovered (TV Series)
as
Self
2010
25th Film Independent Spirit Awards (TV Special)
as
Self - Audience Member
2009
Toyota Pro/Celebrity Race (TV Short)
as
Self
2009
Playing Chess: The Making of Cadillac Records (Video documentary short)
as
Self
2009
The 81st Annual Academy Awards (TV Special)
as
Self - Presenter
2008
The Morning Show with Mike & Juliet (TV Series)
as
Self - Guest
- Episode dated 1 December 2008 (2008) - Self - Guest
2008
The Second Abu Dhabi Film Festival Awards (TV Special)
as
Self
2008
Charity Poker Festival (TV Special)
as
Self - Poker Player #5
2004
Shootout (TV Series)
as
Self
- Rachel Weisz/Mark Ruffalo/Adrien Brody/Edward Norton (2008) - Self
- Wes Anderson/Adrien Brody (2007) - Self
- Episode #2.15 (2005) - Self
- Episode #1.36 (2004) - Self
2008
Seitenblicke (TV Series documentary)
as
Self
- Prominente Seitenblicke (2008) - Self
2007
Reel Comedy (TV Series)
as
Self
- Darjeeling Limited (2007) - Self
2004
AFI Life Achievement Award (TV Series)
as
Self
- AFI Life Achievement Award: A Tribute to Al Pacino (2007) - Self
- AFI Life Achievement Award: A Tribute to Meryl Streep (2004) - Self
2007
The Tehuacan Project (Short)
as
Self - Narrator (voice)
2007
Caiga quien caiga (TV Series)
as
Self
- Episode dated 16 February 2007 (2007) - Self
2007
Miradas 2 (TV Series documentary)
as
Self
- Episode dated 5 January 2007 (2007) - Self
2006
Mon plus grand moment de cinéma (TV Series short)
as
Self
- Episode dated 15 November 2006 (2006) - Self
2006
Tavis Smiley (TV Series)
as
Self - Guest
- Episode dated 15 November 2006 (2006) - Self - Guest
2006
Recreating the Eighth Wonder: The Making of 'King Kong' (Video documentary)
as
Self
2006
The Eighth Blunder of the World (Video short)
as
Self / Jack Driscoll
2006
MTV Europe Music Awards 2006 (TV Special)
as
Self - Presenter
2006
MovieReal: Hollywoodland (TV Movie documentary)
as
Self
2006
The View (TV Series)
as
Self - Guest
- Episode dated 6 September 2006 (2006) - Self - Guest
2001
HBO First Look (TV Series documentary short)
as
Self
- Fame Can Be a Killer: The Making of 'Hollywoodland' (2006) - Self
- King Kong (2005) - Self
- 'The Affair of the Necklace': The Making of a Scandal (2001) - Self
2006
Gumball 3000: Drivin' Me Crazy (Video)
as
Self
2006
In the Cutz (TV Series)
- Xmas in March-. (2006)
2006
The 63rd Annual Golden Globe Awards 2006 (TV Special)
as
Self - Presenter
2005
Film '72 (TV Series)
as
Self
- Episode dated 29 December 2005 (2005) - Self
- Episode dated 12 December 2005 (2005) - Self
2005
Sci Fi Inside: 'King Kong'
as
Self
2005
It's All Gone King Kong (TV Movie documentary)
as
Self
2005
Breakfast (TV Series)
as
Self - Guest
- Episode dated 8 December 2005 (2005) - Self - Guest
2005
Corazón de... (TV Series)
as
Self
- Episode dated 7 December 2005 (2005) - Self
2005
GMTV (TV Series)
as
Self - Interviewee
- Episode dated 6 December 2005 (2005) - Self - Interviewee (as Adrien Brody - Plays Jack Driscoll)
1999
Late Night with Conan O'Brien (TV Series)
as
Self - Guest
- Adrien Brody/Anthony Anderson/Patti Smith (2005) - Self - Guest
- Adrien Brody/Colin Quinn/The Donnas (2003) - Self - Guest
- Kevin Nealon/Adrien Brody/Joey Ramone (1999) - Self - Guest
2005
Charlie Rose (TV Series)
as
Self - Guest
- Episode dated 5 December 2005 (2005) - Self - Guest
2005
King Kong: Peter Jackson's Production Diaries (Video documentary)
as
Self
2005
Total Request Live (TV Series)
as
Self
- Episode dated 5 December 2005 (2005) - Self
2003
The Daily Show (TV Series)
as
Self - Guest
- Adrien Brody (2005) - Self - Guest
- Adrien Brody (2003) - Self - Guest
2005
79th Annual Macy's Thanksgiving Day Parade (TV Special)
as
Self
2005
Wish You Were Here: A Look Inside 'King Kong' (TV Movie documentary)
as
Self
2005
Punk'd (TV Series)
as
Self
- Episode #5.6 (2005) - Self
2005
The Jacket: Project History and Deleted Scenes (Video documentary short)
as
Self
2005
Gumball 3000: 6 Days in May (Video documentary)
as
Self
2005
The Ellen DeGeneres Show (TV Series)
as
Self - Guest
- Episode #2.130 (2005) - Self - Guest
2005
77th Academy Awards Nominations Announcement (TV Special)
as
Self
2005
Deconstructing 'the Village' (Video documentary short)
as
Self
2004
Inside 'The Village': A Movie Special (TV Short)
as
Self
2004
The Buried Secret of M. Night Shyamalan (TV Movie documentary)
as
Self
2004
The 76th Annual Academy Awards (TV Special)
as
Self - Presenter
2003
Nicole Kidman: An American Cinematheque Tribute (TV Special)
as
Self
2003
The GQ Men of the Year Awards (TV Special)
as
Self
2003
2003 MTV Movie Awards (TV Special)
as
Self - Presenter
2003
A Story of Survival: Behind the Scenes of 'the Pianist' (Video documentary short)
as
Self
2003
Saturday Night Live (TV Series)
as
Self - Host
- Adrien Brody/Sean Paul & Wayne Wonder (2003) - Self - Host
2003
The Late Late Show with Craig Kilborn (TV Series)
as
Self - Guest
- Episode dated 28 March 2003 (2003) - Self - Guest
2003
The 75th Annual Academy Awards (TV Special)
as
Self - Winner
2003
The 2003 IFP Independent Spirit Awards (TV Special documentary)
as
Self
2003
Last Call with Carson Daly (TV Series)
as
Self - Guest
- Episode dated 12 March 2003 (2003) - Self - Guest
2003
9th Annual Screen Actors Guild Awards (TV Special)
as
Self - Nominee
2003
The 14th Annual Producers Guild of America Awards (TV Special)
as
Self - Presenter
2003
La nuit des Césars (TV Series documentary)
as
Self - Winner
- 28ème nuit des Césars (2003) - Self - Winner
2003
The 60th Annual Golden Globe Awards (TV Special)
as
Self - Nominee
2003
The Making of 'The Pianist' (TV Short documentary)
as
Self
2002
The Affair of the Necklace: Gag Reel (Video short)
as
Self
2002
Hyper show (TV Series documentary)
as
Self
- Episode dated 10 September 2002 (2002) - Self
2001
Making of Harrison's Flowers (Video documentary)
as
Self
Archive Footage
2023
Entertainment Tonight (TV Series)
as
Self
- Episode #42.288 (2023) - Self
2021
Trintignant par Trintignant (TV Movie documentary)
as
Self
2021
Top 10 Beyond the Screen (TV Series)
as
Self
- Top 10 Celebrities Who Were Fired From Talk Shows (2021) - Self
2021
Allen v. Farrow (TV Mini Series documentary)
as
Self
- Episode Four (2021) - Self
2020
LA Originals (Documentary)
as
Self
2017
Greatest Monster-Human Sex Scenes (Video short)
as
#22 - Splice (2009)
2014
And the Oscar Goes to... (TV Movie documentary)
as
Self
2011
The Tonight Show with Jay Leno (TV Series)
as
Stella Artois Commercial
- Episode #19.89 (2011) - Stella Artois Commercial
2010
Brodyquest (Short)
as
Self
2008
Oscar, que empiece el espectáculo (TV Movie documentary)
as
Self / Wladyslaw Szpilman
2007
Manufacturing Dissent (Documentary)
as
Self - 75th Annual Academy Awards (uncredited)
2007
Cómo conseguir un papel en Hollywood (TV Movie documentary)
as
Self
2006
Tori Amos: Fade to Red (Video)
as
Tori's lover
2006
The 16th Annual Gotham Awards (TV Special)
as
Self
2003
Sendung ohne Namen (TV Series)
- Es geht um SEX! (2003)
1999
Split Screen (TV Series)
as
Harry
- Waiting for Star Wars (1999) - Harry
References
Adrien Brody Wikipedia
(Text) CC BY-SA