The film uses elements of the psychological thriller and a nonlinear narrative to explore the nature of memory and romantic love. It opened in North America to wide acclaim on March 19, 2004, and grossed over $70 million worldwide. It won the Academy Award for Best Original Screenplay, and Winslet received a nomination for Academy Award for Best Actress. The film developed a cult following in the years after its release, and is now regarded by many critics as one of the greatest films of the 21st century.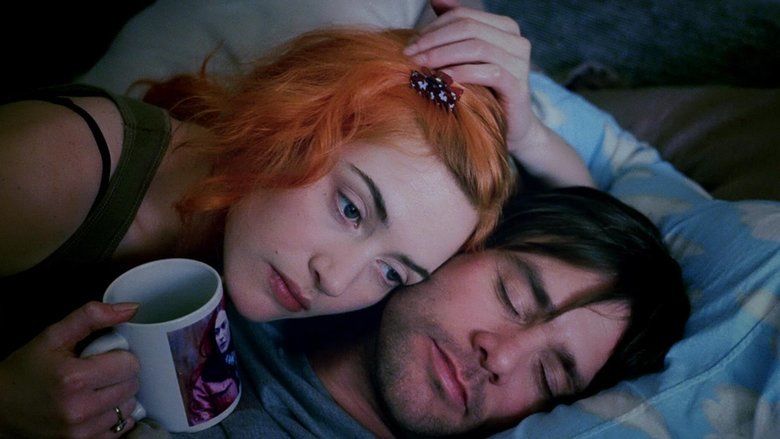 Shy, soft-spoken Joel Barish and unrestrained free-spirit Clementine Kruczynski begin a relationship on a Long Island Rail Road train from Montauk, New York to Rockville Centre. They are almost immediately drawn to each other, despite their contrasting personalities, and both had felt the need to travel to Montauk that day. Although they do not realize it, Joel and Clementine are, in fact, former lovers, now separated after having spent two years together. After a fight, Clementine had hired the New York City firm Lacuna, Inc. to erase all of her memories of their relationship. Upon discovering this from his friends Rob and Carrie, Joel was devastated and decided to undergo the procedure himself, a process that takes place while he sleeps.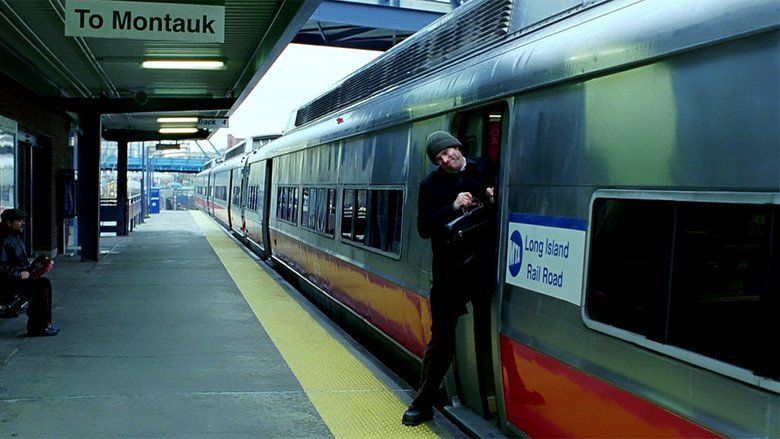 Much of the film subsequently takes place in Joel's mind, during this memory erasure procedure. Joel finds himself revisiting his memories of Clementine in reverse, starting from the disintegration of their relationship. As he comes across happier, positive memories of Clementine early in his relationship, he decides to preserve at least some memory of her and his love for her, trying to evade the procedure by taking his idealized memory of Clementine into memories not related to her, or waking up to stop the process. Despite his efforts, the memories are steadily erased. He comes to the last remaining memory of Clementine, the day he had first met her at a beach house in Montauk. As this memory disintegrates around them, she tells him, "Meet me in Montauk."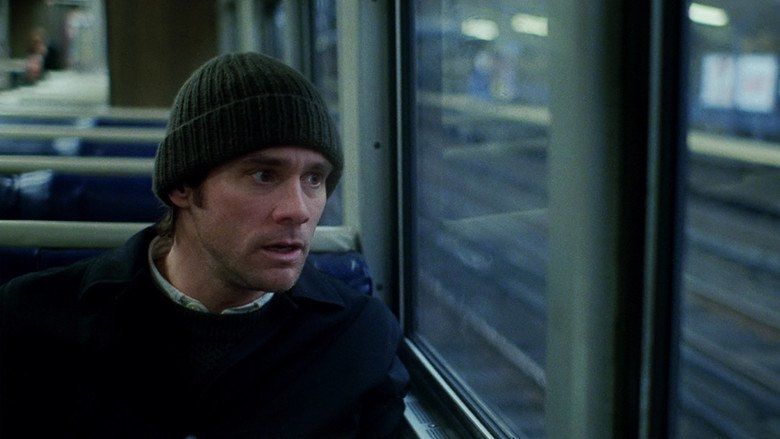 Separate, but related, story arcs revolving around the employees of Lacuna are revealed during Joel's memory erasure. Patrick, one of the Lacuna technicians performing the erasure, uses Joel's memories and mannerisms to seduce and romance Clementine. Mary, the Lacuna receptionist, is dating the other memory-erasing technician, Stan, but has feelings for Dr. Howard Mierzwiak, the married doctor and head of Lacuna. During Joel's memory wipe, Mary discovers she had previously had an affair with Dr. Mierzwiak and agreed to have this erased from her memory when Dr. Mierzwiak's wife found out. On learning this, she asks Stan whether he knew about this, to which he claims that he didn't. Mary then quits her job and steals the company's records, mailing them to all of Lacuna's customers out of revenge.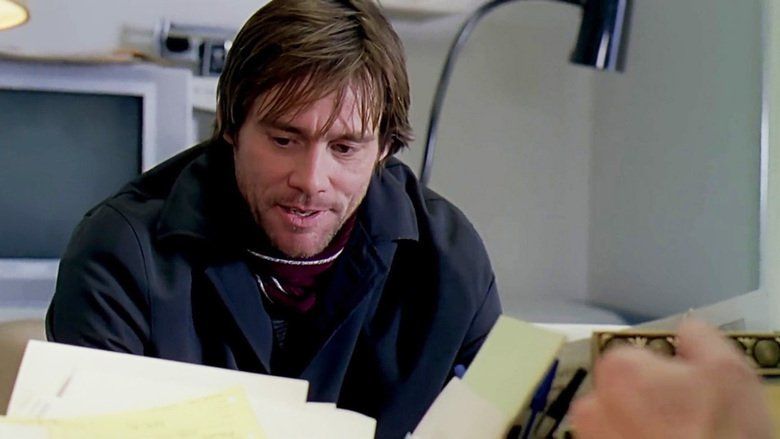 The film returns to the present, after Joel and Clementine have met aboard the train. They both come upon their Lacuna records later that day, and react with shock and bewilderment - they have no clear memory of having known each other, let alone having had a relationship and having had their memories erased. Joel pleads with Clementine to restart their relationship; Clementine initially resists, pointing out it could go the same way. Joel accepts this, and they decide to try anyway.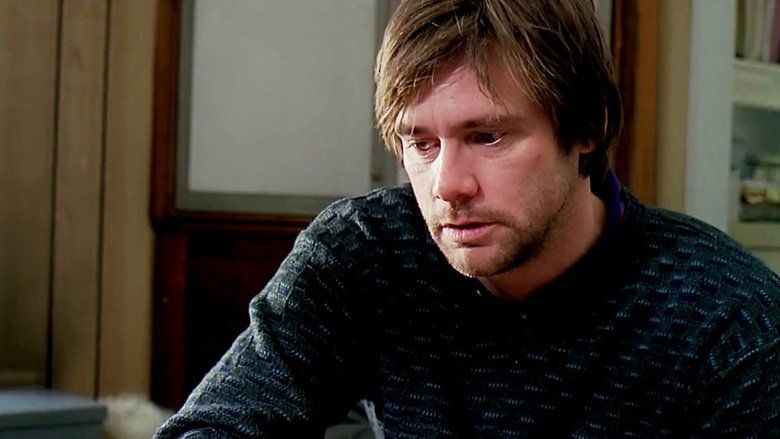 Jim Carrey as Joel Barish
Ryan Whitney as young Joel
Kate Winslet as Clementine Kruczynski
Kirsten Dunst as Mary Svevo
Mark Ruffalo as Stan Fink
Elijah Wood as Patrick
Tom Wilkinson as Howard Mierzwiak
Jane Adams as Carrie Eakin
David Cross as Rob Eakin
Deirdre O'Connell as Hollis Mierzwiak
Thomas Jay Ryan as Frank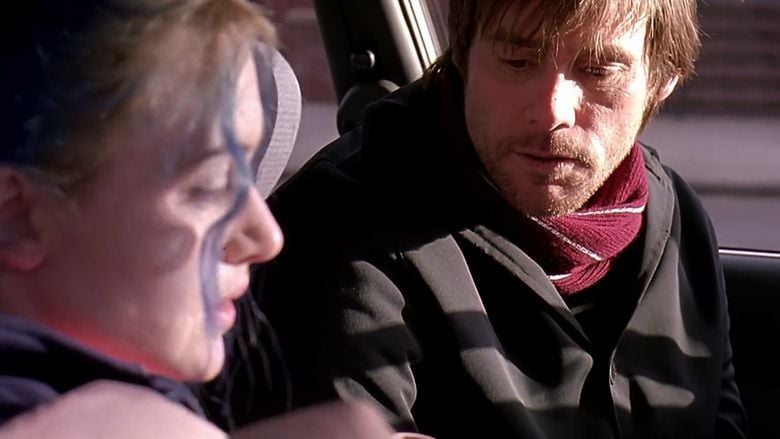 On Rotten Tomatoes, the film has a 93% "Certified Fresh" rating, based on 234 reviews, with an average rating of 8.4/10. The site's critical consensus reads: "Propelled by Charlie Kaufman's smart, imaginative script and Michel Gondry's equally daring directorial touch, Eternal Sunshine is a twisty yet heartfelt look at relationships and heartache." On Metacritic, the film has a score of 89 out of 100, based on 41 reviews, indicating "universal acclaim."
Roger Ebert of Chicago Sun-Times gave the film a perfect four stars, referring to Kaufman as "the most gifted screenwriter of the 2000s" and including it on his "Great Movies" list. A. O. Scott of The New York Times praised the film for being "cerebral, formally and conceptually complicated, dense with literary allusions and as unabashedly romantic as any movie you'll ever see." Time Out summed up their review by saying, "the formidable Gondry/Kaufman/Carrey axis works marvel after marvel in expressing the bewildering beauty and existential horror of being trapped inside one's own addled mind, and in allegorising the self-preserving amnesia of a broken but hopeful heart."
In 2006, in issue 201 of Empire, Eternal Sunshine of the Spotless Mind was voted #83 in their 201 Greatest Movies of All Time poll as voted for by readers. That same year, Winslet's performance as Clementine was included in Premiere magazine's 100 Greatest Performances of All Time at #81. Claudia Puig, reviewer in USA Today said about her performance that "Winslet is wonderful as a free spirit whose hair color changes along with her moods. She hasn't had such a meaty role in a while, and she plays it just right."
In 2008, Carol Vernallis pointed out that Gondry's experience in directing music videos contributed to the film's mise-en-scène and sound design. Vernallis describes some threads of the visual, aural and musical motifs throughout the film, and how some motifs can work in counterpoint.
In November 2009, Time Out New York ranked the film as the third-best of the decade, beaten by There Will Be Blood (#2) and Mulholland Drive (#1):
In the past, both director Michel Gondry's kindergarten arts-and-crafts aesthetic and Charlie Kaufman's Möbius-striptease scripts have come off as insufferably twee and gimmicky. So why does this existential meta-rom-com always leave us teary-eyed and genuinely moved?...[T]he duo finally finds the right combination of high-concept and humanity here, taking the what-if idea of a company that lobotomizes the lovelorn into territory that's funny, painful, poetic and unsettlingly weird.
Entertainment Weekly put it on its end-of-the-decade, "best-of" list, saying, "Only the bizarre and byzantine brain of Charlie Kaufman could turn this 2004 story about erasing all memories of love into one of the most romantic movies of the decade." Slant Magazine placed the film at number 87 on their list of the best films of the 2000s. Paste Magazine named it one of the 50 Best Movies of the Decade (2000-2009), ranking it at number 5.
At the end of 2009, The Onion's A.V. Club rated Eternal Sunshine of the Spotless Mind as the number one film of the 2000s, beating out Christopher Nolan's Memento and the Coen brothers' No Country for Old Men. The article states, "It's the rare film that shows us who we are now and who we're likely, for better or worse, forever to be." In 2013, the Writers Guild of America ranked the screenplay of the flim at #24 on its list of "101 Greatest Screenplays". In a 2016 BBC poll of 177 critics around the world, Eternal Sunshine of the Spotless Mind was voted the sixth greatest film since 2000. Aggregation site They Shoot Pictures, Don't They has also found it to be the 5th most acclaimed film of the same time period.
Kaufman, Gondry, and Bismuth won the 2004 Academy Award for Best Original Screenplay for Eternal Sunshine of the Spotless Mind.
The film was nominated for placement on two American Film Institute lists.
AFI's 100 Years...100 Movies (10th Anniversary Edition) - Nominated
AFI's 10 Top 10 - Nominated Science Fiction Film
Music and soundtrack
The soundtrack album for Eternal Sunshine of the Spotless Mind was released by Hollywood Records on March 16, 2004.
The score was composed by Los Angeles musician Jon Brion. Other songs are from artists such as The Polyphonic Spree, The Willowz, and Don Nelson. Beck, in a collaboration with Brion, provides a cover version of The Korgis' "Everybody's Got to Learn Sometime".
Eternal Sunshine of the Spotless Mind was released on DVD in the U.S. in separate anamorphic widescreen and full screen editions on September 28, 2004. Both editions carry English Dolby Digital 5.1 Surround, English DTS 5.1 Surround and French Dolby Digital 5.1 Surround tracks. Bonus features included on this disc are:
Feature commentary with director Michel Gondry and writer Charlie Kaufman
Deleted scenes
A Look Inside Eternal Sunshine of the Spotless Mind
A Conversation with Jim Carrey and Michel Gondry
The Polyphonic Spree "Light & Day" music video
Lacuna, Inc. commercial
A special two-disc widescreen Collector's Edition DVD was released in the U.S. on January 4, 2005. Features on Disc 1 are identical to the single-disc edition. Bonus features on the two-disc edition include:
Collectible packaging and booklet with photos
A Conversation with Kate Winslet and Michel Gondry
Inside the Mind of Michel Gondry
Additional deleted / extended scenes
Anatomy of a Scene: Saratoga Avenue
"The Misadventures of Superdog" by Joel Bar(r)ish (22-second Easter egg accessible just below other features)
A HD DVD edition was released in the U.S. on April 24, 2007, with a 1080p/VC-1 video transfer, and both English and French Dolby Digital Plus 5.1 Surround tracks. This edition includes all the bonus features from the two-disc Collector's Edition, sans the collectible packaging and booklet.
A Blu-ray edition was released in the U.S. on January 25, 2011, with a 1080p H.264/MPEG-4 AVC video transfer, and English DTS-HD Master Audio 5.1 Surround and French DTS 5.1 Surround tracks. This edition also includes all the bonus features from the two-disc Collector's Edition, except for the collectible packaging and booklet.
In October 2016, Anonymous Content announced they will be working with Universal Cable Productions to produce a television series based on the film. The project is still in planning stages.