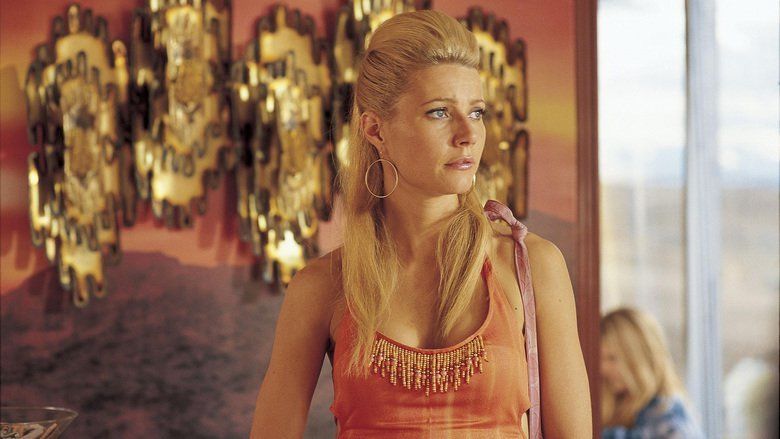 Donna Jensen is a girl from a small town in Nevada who wishes to see the world in order to get away from her unhappy life of living in a trailer with her alcoholic mother, a former Las Vegas showgirl, and her abusive, alcoholic stepfather, where she feels miserable and lonely. After graduating from high school, Donna tries to make ends meet by working as a clerk in a Big Lots.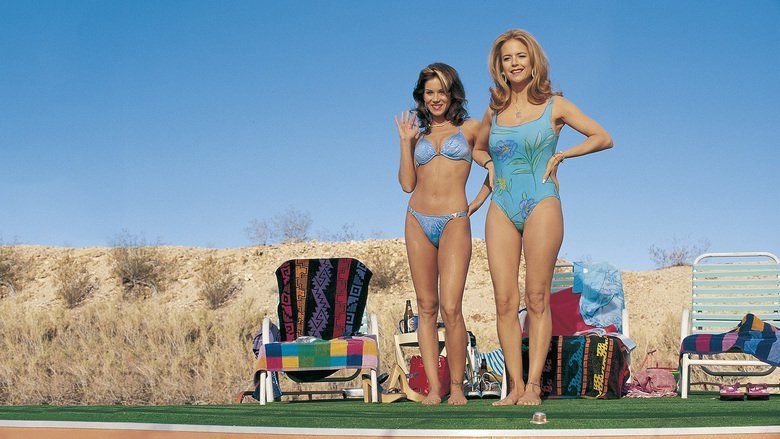 After her boyfriend, Tommy, leaves her for another girl, she goes to a bar where she sees a talk show segment about Sally Weston, who has written a memoir called My Life in the Sky, and decides to follow her destiny by becoming a flight attendant. Her first position is at a small, seedy California commuter airline called Sierra, where she works with Sherry, a senior attendant, and also gets an intern herself, named Christine. After working for several months, this success builds up her confidence and encourages her to attend open interviews for Royalty Airlines. She convinces Sherry and Christine to join her at Royalty Airlines. While Christine and Donna get in, Sherry does not, and remains in Sierra Airlines.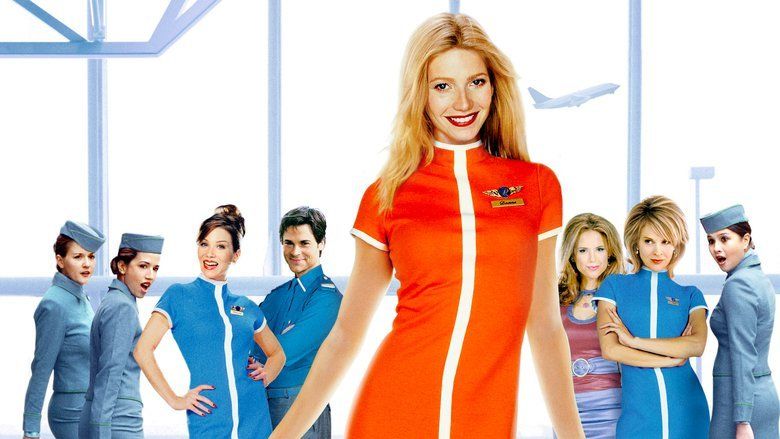 After getting the job, Donna puts her heart and soul into the training camp, and, after meeting Weston, she is determined to be assigned to the top route, "Paris, First Class, International". Alas, when the assignments are posted, Donna is shocked and disappointed to discover that, instead of the top route, she has been assigned to a commuter route in Cleveland. Christine, who had initially struggled with the material and procedures, has inexplicably been assigned the high-priority New York City route, much to the dismay of Donna.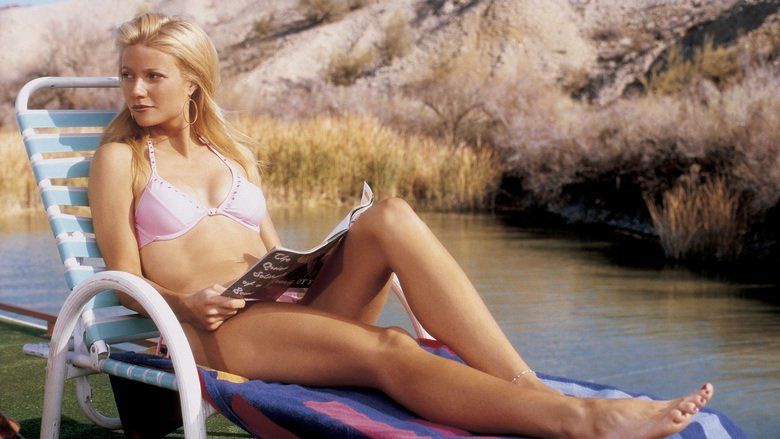 A few months later, by chance, Donna runs into Christine in Cleveland. Donna knows from previous experience that Christine has the airplane soap from Sally's house during their training sessions, but is still shocked when Christine empties her handbag to reveal all manner of Royalty Air items. Even the smallest theft is strictly prohibited by Royalty Airlines, and could mean termination. Still sure there was some sort of error in her route assignment, Donna turns to Weston for help. Through a course of events, Donna discovers that Christine had switched their test booklets when they were being handed up to their trainer.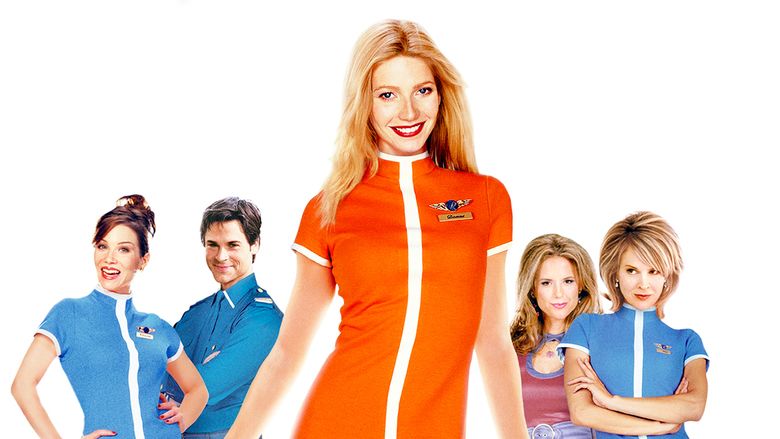 With that, Donna realizes that Christine has cheated her way to the top route, wanting success herself but knowing that Donna would do better. When Sally asks to have airline security spy on Christine's flight - to see if she stole any property (a code blue) - Christine gets caught and is fired. Donna gets the chance to re-take her exam and achieves a perfect score, resulting in being assigned a Paris, First Class, International route. However, following her "destiny" means deciding between a boyfriend, Ted, and her career. She chooses the latter.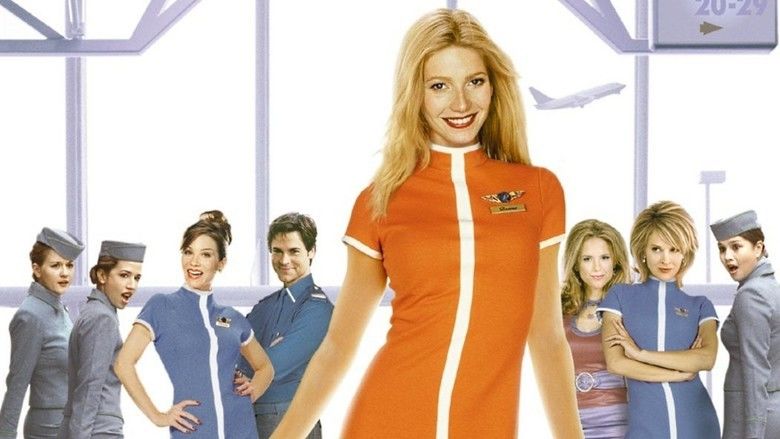 Though she gets all that she wants - Paris, first class, etc. - Donna realizes that she is still unhappy. She misses Ted terribly, and with Weston's encouragement, she returns to Cleveland to meet him. She does, and after a heartfelt speech to his deaf grandmother, which he overhears, the two reconcile. The film ends with Donna wishing her passengers well as they land in Cleveland, now moving her position from a flight attendant to a pilot.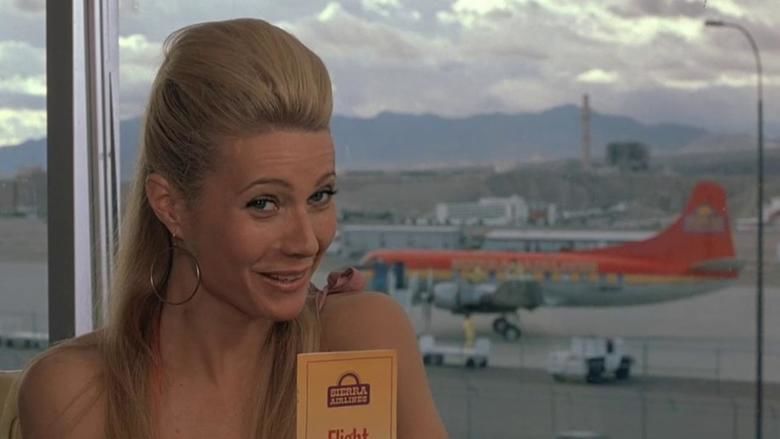 Gwyneth Paltrow as Donna Jensen
Chelsey Cole as Six-Year-Old Donna
Christina Applegate as Christine Montgomery
Candice Bergen as Sally Weston
Joshua Malina as Randy Jones (credited as "Josh Malina")
Mark Ruffalo as Ted Stewart
Rob Lowe as Co-Pilot Steve Bench
Mike Myers as John Witney
Kelly Preston as Sherry
Marc Blucas as Tommy Boulay
Stacey Dash as Angela Samona
Jon Polito as Roy Roby
Nadia Dajani as Paige
John Francis Daley as Rodney
Robyn Peterson as Donna's Mom
Concetta Tomei as Mrs. Stewart
Frederick Coffin as Mr. Stewart
Troy Evans as a Customer
David Hayward as Pete
Jorge R. Hernandez as the Spanish Man
Duane King as the Royalty Operations Clerk
Christina Malpero as Rita
Merrilee McCommas as June
Stephanie Miller as the TV Interviewer
Susan Mosher as the Sr. Flight Attendant
Matt Roth as Greg
Connie Sawyer as Grandma Stewart
Priscilla Taylor as Janette (credited as "Priscilla Lee Taylor")
Jeff Yagher as the Ghost Rider
Bonus tracks
Release and reception
View from the Top opened on March 21, 2003 (it was originally scheduled for Christmas 2001, but in light of the September 11 attacks and due to the fact that the story revolves around a flight attendant on numerous planes, the release was pushed back) and grossed $7,009,513 in its opening weekend, ranking number four behind Bringing Down the House, Dreamcatcher, and Agent Cody Banks. The film would eventually gross $15,614,000 domestically and $3,912,014 internationally, totaling $19,526,014 worldwide, below the production budget of $30 million.
The film currently holds a 14% 'Rotten' rating on review aggregate website Rotten Tomatoes, with the consensus "Uneven in tone and badly edited, A View From the Top wastes the talents of its cast and condescends to its characters." Paltrow herself later disparaged the film, calling it "terrible".