Years active

1991–present

Spouse

Michael Ryan (m. 2001)







Full Name

Jennifer Anne Ehle

Born

December 29, 1969 (age 45) (

1969-12-29

)

Parents

Rosemary Harris, John Ehle

Movies and TV shows




Similar People




Children

George Ryan, Talulah Ryan
Fifty shades of grey jennifer ehle featurette 2015
Jennifer Anne Ehle (; born December 29, 1969) is an American actress. She won the BAFTA TV Award for Best Actress for her role as Elizabeth Bennet in the 1995 BBC miniseries Pride and Prejudice. For her work on Broadway, she won the 2000 Tony Award for Best Actress in a Play for The Real Thing, and the 2007 Tony Award for Best Featured Actress in a Play for The Coast of Utopia. She is the daughter of English actress Rosemary Harris and American author John Ehle.
Contents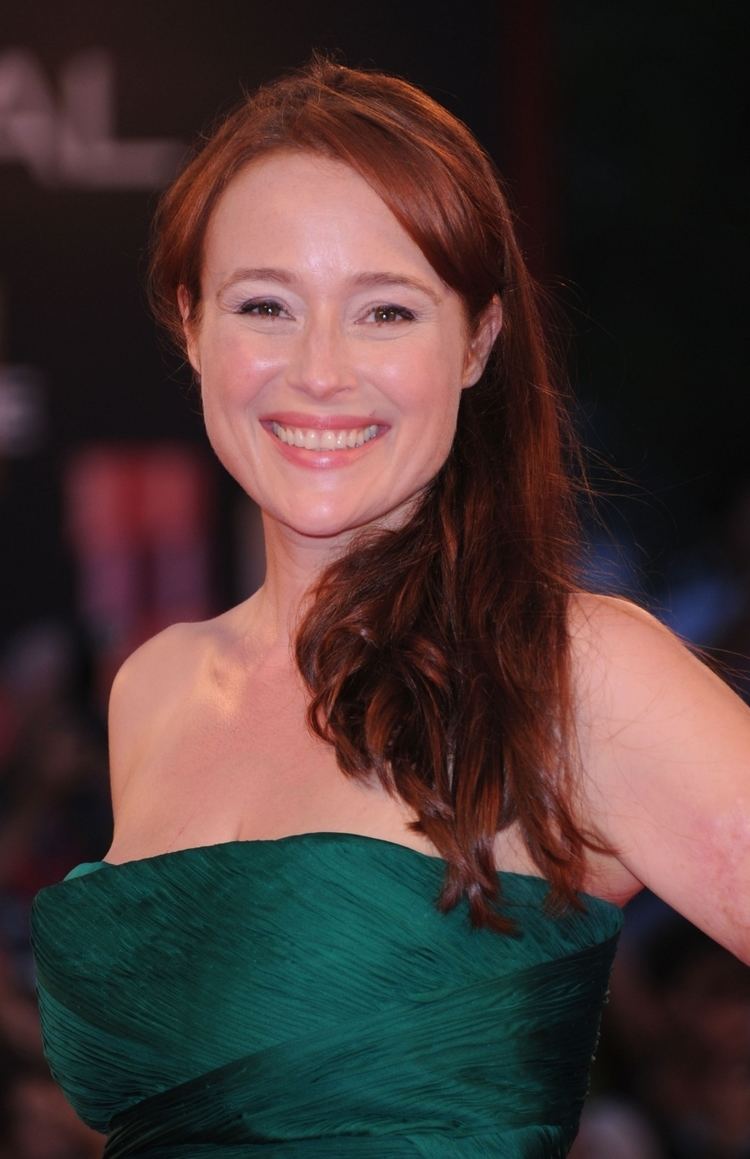 Ehle made her West End debut in Peter Hall's 1991 production of Tartuffe, and joined the Royal Shakespeare Company in 1995. Other television credits include The Camomile Lawn (1992) and A Gifted Man (2011–2012). She has also appeared in supporting roles in such films as Wilde (1997), Sunshine (1999), The King's Speech (2010), Contagion (2011), Zero Dark Thirty (2012), RoboCop (2014), and Fifty Shades of Grey (2015).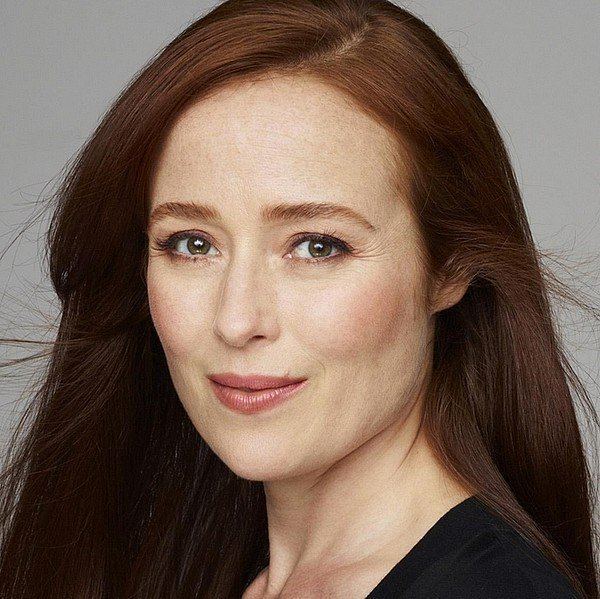 Jennifer ehle wins best actress bafta for pride prejudice
Early life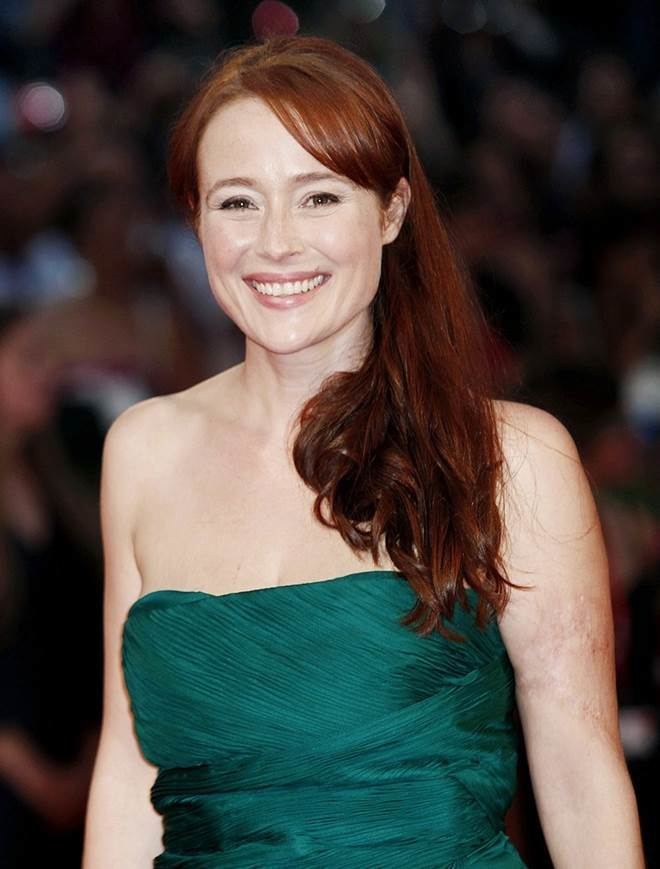 Ehle was born in Winston-Salem, North Carolina, to English actress Rosemary Harris and American author John Ehle. Aside from English, her ancestry includes Romanian (from a maternal great-grandmother) and German.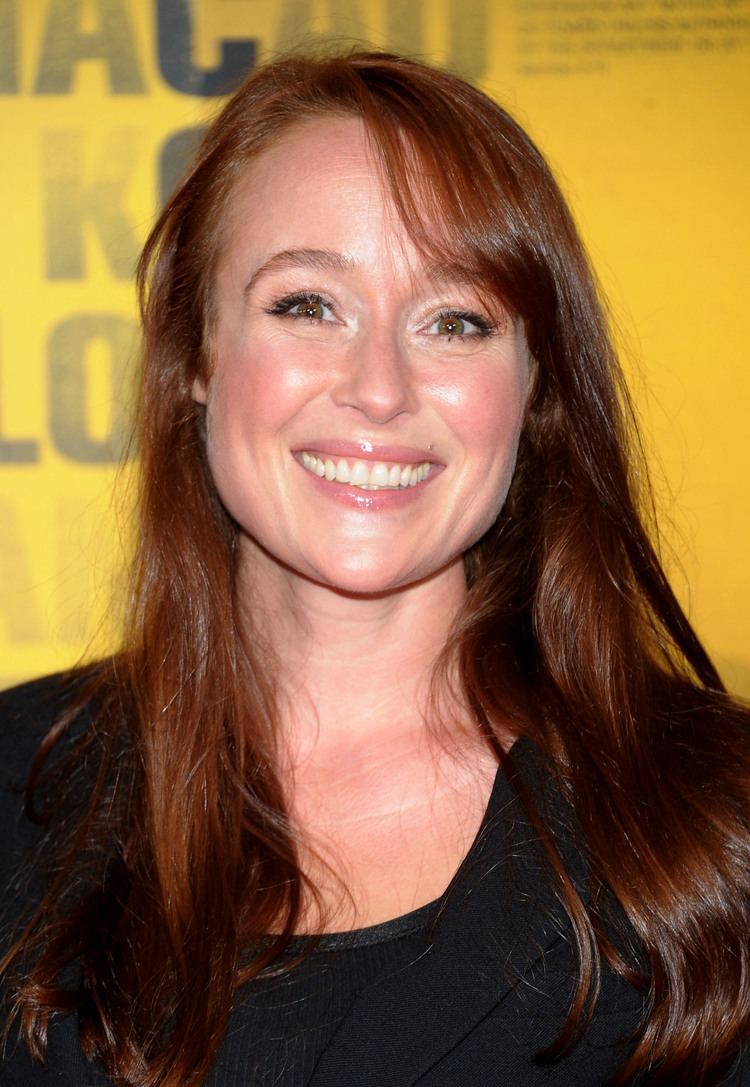 Ehle appeared as a toddler in a 1973 Broadway revival of A Streetcar Named Desire, in which her mother played Blanche DuBois. She spent her childhood in both the UK and the US, attending several different schools, including Interlochen Arts Academy. She was raised largely in Asheville, North Carolina. Her drama training was split between the North Carolina School of the Arts and the Central School of Speech and Drama in London.
Career
Ehle made her West End debut as Orgon's wife in the 1991 Peter Hall Company production of Tartuffe, for which she won second prize at the Ian Charleson Awards. Hall then cast her as Calypso in a 1992 television adaptation of Mary Wesley's novel The Camomile Lawn, in which she and her mother played the same character at different ages. This story, produced by UK's Channel 4, was a five-part miniseries about the lives and loves of a family of cousins from 1939 to the present. The two would later reprise this different age portrayal of a character as Valerie in István Szabó's 1999 movie Sunshine.
Her performance as Elizabeth Bennet in the BBC 1995 television adaptation of Jane Austen's classic Pride and Prejudice earned her a British Academy of Film and Television Arts (BAFTA) award. After a stint with the Royal Shakespeare Company, she gained her first major feature film role in Paradise Road. She continued her career on both stage and screen. In 2000, she received further critical acclaim for her Broadway debut as Annie in Tom Stoppard's The Real Thing, winning both a Theatre World Award and the Tony Award for Best Performance by a Leading Actress in a Play. Her mother was also nominated for the same award that year for Waiting in the Wings. After a hiatus, Ehle returned to the stage in 2005 in The Philadelphia Story at the Old Vic opposite Kevin Spacey. The following year, she played Lady Macbeth in Macbeth as part of the Shakespeare in the Park, and won her second Tony award for portraying three characters in Stoppard's The Coast of Utopia triptych, which ran from October 2006 until May 2007.
Her more recent film work includes Before the Rains, an Indian-U.S. co-production directed by Santosh Sivan, and Pride and Glory with Edward Norton and Colin Farrell. In 2008, she was featured in the CBS telefilm The Russell Girl.
In August 2009, it was announced that Ehle would play the character of Catelyn Stark in the pilot of HBO's Game of Thrones, an adaptation of George R.R. Martin's A Song of Ice and Fire fantasy book series. Ehle filmed the pilot episode, but decided it was too soon to return to work after the birth of her daughter. She was replaced by Northern Irish actress Michelle Fairley.
In 2010, Ehle starred alongside John Lithgow in the production of Mr. & Mrs. Fitch presented by Second Stage Theatre. She played Myrtle Logue, wife of King George VI's speech therapist Lionel Logue, in The King's Speech. George was played by her Pride and Prejudice costar Colin Firth.
In 2011, Ehle played Dr. Ally Hextall in Steven Soderbergh's critically acclaimed Contagion. In the autumn of 2011, Ehle began a costarring role in the American television series A Gifted Man. Her character is a ghost who visits with her ex-husband and asks him to assist with her low-income clinic.
In 2012, Ehle played CIA officer Jessica in Zero Dark Thirty. In 2014, Ehle played Liz Kline in the remake, Robocop, also starring alongside James Spader as Madeline Pratt in the American TV series The Blacklist. She played Anastasia Steele's mother in the 2015 Fifty Shades of Grey film, and also appeared in Spooks: The Greater Good.
Personal life
Ehle married writer Michael Ryan on November 29, 2001, and they have two children: a son born February 6, 2003, and a daughter born March 4, 2009.
Honors
Awards
1991: Ian Charleson Award, Second Prize – as Orgon's wife in Tartuffe with the Peter Hall Company
1992: Radio Times Award Best Newcomer – The Camomile Lawn (TV)
1996: BAFTA TV Award – Pride and Prejudice
2000: Tony Award for Best Lead Actress in a Play – The Real Thing (play)
2000: Variety Club Award – The Real Thing (play)
2001: Golden Satellite Award for Best Supporting Actress in a Motion Picture Drama – Sunshine
2007: Tony Award for Best Featured Actress in a Play – The Coast of Utopia (play)
2010: Screen Actors Guild Award for Outstanding Performance by a Cast in a Motion Picture – The King's Speech
Nominations
1997: BAFTA Film Award – Wilde
2000: Outer Critics Circle Award – The Real Thing (play)
2000: Genie Award nomination – Sunshine
2000: Laurence Olivier Theatre Award – The Real Thing (play)
2007: Outer Critics Circle – The Coast of Utopia (play)
2012: Georgia Film Critics Assoc Best Supporting Actress – Zero Dark Thirty
2017: Tony Award for Best Lead Actress in a Play – Oslo
Filmography
Actress
2023
Dead Ringers (TV Series)
as
Rebecca
- Six (2023) - Rebecca
- Three (2023) - Rebecca
- Two (2023) - Rebecca
- Five (2023) - Rebecca
- One (2023) - Rebecca
2022
1923 (TV Series)
as
Sister Mary
- Ghost of Zebrina (2023) - Sister Mary
- War and the Turquoise Tide (2023) - Sister Mary
- Nature's Empty Throne (2022) - Sister Mary
- 1923 (2022) - Sister Mary
2022
The Good Fight (TV Series)
as
Judge Ashley Burnett
- The End of Ginni (2022) - Judge Ashley Burnett
2022
Suspicion (TV Series)
as
Amy
- Be the Gray Man (2022) - Amy
2021
John and the Hole
as
Anna
2020
The Comey Rule (TV Mini Series)
as
Patrice Comey
- Night Two (2020) - Patrice Comey
- Night One (2020) - Patrice Comey
2019
Beneath the Blue Suburban Skies
as
Tina
2019
The Professor and the Madman
as
Ada Murray
2018
Take Point
as
Agent Mackenzie
2018
Vox Lux
as
Josie the Publicist
2018
The Looming Tower (TV Mini Series)
as
Ambassador Barbara Bodine
- 9/11 (2018) - Ambassador Barbara Bodine
- Tuesday (2018) - Ambassador Barbara Bodine
- The General (2018) - Ambassador Barbara Bodine
2018
Fifty Shades Freed
as
Carla
2018
Monster
as
Maureen O'Brien
2018
The Miseducation of Cameron Post
as
Dr. Lydia Marsh
2017
I Kill Giants
as
Barbara's Mother
2017
Detroit
as
Morgue Doctor (uncredited)
2016
A Quiet Passion
as
Vinnie Dickinson
2016
The Fundamentals of Caring
as
Elsa
2016
Little Men
as
Kathy Jardine
2014
The Blacklist (TV Series)
as
Madeline Pratt
- T. Earl King VI (No. 94) (2015) - Madeline Pratt
- Madeline Pratt (No. 73) (2014) - Madeline Pratt
2015
Fifty Shades of Grey
as
Carla
2015
Advantageous
as
Isa Cryer
2014
A Little Chaos
as
Madame De Montespan
2014
Black or White
as
Carol Anderson
2013
Low Winter Sun (TV Series)
as
Susan
- Ann Arbor (2013) - Susan
2012
Zero Dark Thirty
as
Jessica
2011
A Gifted Man (TV Series)
as
Anna Paul
- In Case of Heart Failure (2012) - Anna Paul
- In Case of Letting Go (2012) - Anna Paul
- In Case of Co-Dependants (2012) - Anna Paul
- In Case of Complications (2012) - Anna Paul
- In Case of Blind Spots (2012) - Anna Paul
- In Case of (Re)Birth (2012) - Anna Paul
- In Case of a Bolt from the Blue (2012) - Anna Paul
- In Case of Abnormal Rhythm (2011) - Anna Paul
- In Case of Missed Communication (2011) - Anna Paul
- In Case of Exposure (2011) - Anna Paul
- In Case of Memory Loss (2011) - Anna Paul
- In Case of Loss of Control (2011) - Anna Paul
- In Case of Separation Anxiety (2011) - Anna Paul
- In Case of Discomfort (2011) - Anna Paul
- In Case of All Hell Breaking Loose (2011) - Anna Paul
- Pilot (2011) - Anna Paul
2011
Contagion
as
Dr. Ally Hextall
2011
The Ides of March
as
Cindy Morris
2011
The Adjustment Bureau
as
Brooklyn Ice House Bartender
2010
The King's Speech
as
Myrtle Logue
2008
Pride and Glory
as
Abby Tierney
2008
The Russell Girl (TV Movie)
as
Lorainne Morrissey
2007
Before the Rains
as
Laura Moores
2006
Alpha Male
as
Alice Ferris
2005
The River King
as
Betsy Chase
2002
Possession
as
Christabel LaMotte
2000
The Real Thing (Video)
as
Annie
1999
Sunshine
as
Valerie Sonnenschein
1999
This Year's Love
as
Sophie
1998
Bedrooms and Hallways
as
Sally
1997
Melissa (TV Mini Series)
as
Melissa McKensie
- Episode #1.5 (1997) - Melissa McKensie
- Episode #1.3 (1997) - Melissa McKensie
- Episode #1.2 (1997) - Melissa McKensie
- Episode #1.1 (1997) - Melissa McKensie
1997
Paradise Road
as
Rosemary Leighton-Jones
1995
Beyond Reason (TV Movie)
as
Penny McAllister
1995
Pride and Prejudice (TV Mini Series)
as
Elizabeth Bennet
- Episode #1.6 (1995) - Elizabeth Bennet
- Episode #1.5 (1995) - Elizabeth Bennet
- Episode #1.4 (1995) - Elizabeth Bennet
- Episode #1.3 (1995) - Elizabeth Bennet
- Episode #1.2 (1995) - Elizabeth Bennet
- Episode #1.1 (1995) - Elizabeth Bennet
1994
Pleasure (TV Movie)
as
Emma Desneuves
1994
Self Catering (TV Movie)
as
Meryl
1994
La récréation (TV Movie)
as
Nadine
1994
Backbeat
as
Cynthia Powell
1993
Performance (TV Series)
as
Phyllis
- The Maitlands (1993) - Phyllis
1993
Micky Love (TV Movie)
as
Tasmin
1992
The Young Indiana Jones Chronicles (TV Series)
as
Empress Zita of Austria
- Austria, March 1917 (1992) - Empress Zita of Austria
1992
The Camomile Lawn (TV Series)
as
Calypso
- Episode #1.4 (1992) - Calypso
- Episode #1.3 (1992) - Calypso
- Episode #1.2 (1992) - Calypso
- Episode #1.5 (1992) - Calypso
- Episode #1.1 (1992) - Calypso
Thanks
2001
The Hole (special thanks)
2000
Born Romantic (special thanks)
Self
2012
Made in Hollywood (TV Series)
as
Self
- She Said/The Menu/The Santa Clauses (2022) - Self
- Episode #8.12 (2012) - Self
2022
IMDb on the Scene - Interviews (TV Series)
as
Self
- She Said (2022) - Self
2017
At the Tonys with Imogen Lloyd Webber (TV Special)
as
Self
2017
The 71st Annual Tony Awards (TV Special)
as
Self - Nominee
2017
Theater Talk (TV Series)
as
Self - Guest
- "Oslo" and "Dear Evan Hansen" Creatives, Part 2 (2017) - Self - Guest
2012
Love, Marilyn (Documentary)
as
Self - Reader
2012
The Contagion Detectives (Video documentary short)
as
Self
2011
Up Close with Carrie Keagan (TV Series)
as
Self
- Episode dated 6 September 2011 (2011) - Self
2011
The King's Speech: An Inspirational Story of an Unlikely Friendship (Video documentary short)
as
Self - Myrtle Logue
2007
The 61st Annual Tony Awards (TV Special)
as
Self - Winner
2000
Working in the Theatre (TV Series documentary)
as
Self
- The Coast of Utopia (2007) - Self
- Performance (2000) - Self
2000
The 54th Annual Tony Awards (TV Special)
as
Self - Winner
1999
Late Lunch (TV Series)
as
Self
- Episode #2.17 (1999) - Self
1998
The 50th British Academy Film Awards (TV Special)
as
Self - Nominee
1997
The Rosie O'Donnell Show (TV Series)
as
Self
- Episode #1.191 (1997) - Self
1996
The 49th Bafta Awards (TV Special)
as
Self - Winner
1995
Pride & Prejudice: From Page to Screen (TV Movie documentary)
as
Self
1976
The Annual Theatre World Awards (TV Special)
as
Self - Presenter
Archive Footage
2016
The Brontes at the BBC (TV Movie documentary)
as
Elizabeth Bennet
2015
A Little Chaos: Deleted Scenes (Video short)
as
Madame De Montespan (uncredited)
2015
The Making of a Little Chaos (Video short)
as
Madame De Montespan (uncredited)
2014
Pride and Prejudice: Keepsake Edition - Love or Money? Courtship and Marriage in 'Pride and Prejudice' (Video documentary short)
as
Elizabeth Bennet (uncredited)
2014
Pride and Prejudice: Keepsake Edition - The Definitive Pride and Prejudice (Video documentary short)
as
Elizabeth Bennet (uncredited)
2012
The Big Fat Quiz of the 90s (TV Special)
as
Elizabeth Bennet (uncredited)
2011
Pride and Prejudice: Restoration Featurette (Video documentary short)
as
Elizabeth Bennet (uncredited)
2006
Melissa: Interview (Video documentary short)
as
Melissa McKensie (uncredited)
2006
Reader, I Married Him (TV Mini Series documentary)
as
Elizabeth Bennet
- Heroines (2006) - Elizabeth Bennet (uncredited)
- Heroes (2006) - Elizabeth Bennet (uncredited)
- Happily Ever After (2006) - Elizabeth Bennet (uncredited)
2006
Getaway (TV Series documentary)
as
Miss Elizabeth Bennett
- Episode #15.7 (2006) - Miss Elizabeth Bennett
2006
Pride and Prejudice: Lasting Impressions (TV Movie documentary)
as
Elizabeth Bennet
2005
Pride and Prejudice Revisited (TV Movie documentary)
as
Elizabeth Bennet (uncredited)
1999
'Pride and Prejudice': The Making of... (TV Movie documentary)
as
Elizabeth Bennet (uncredited)
1999
The Adventures of Young Indiana Jones: Adventures in the Secret Service (Video)
as
Empress Zita of Austria
1997
Venice Report (TV Movie documentary)
as
Constance Wilde
References
Jennifer Ehle Wikipedia
(Text) CC BY-SA