Marcia Gay Harden won the Academy Award for Best Supporting Actress for portraying Lee Krasner, Pollock's wife. Ed Harris received an Academy Award nomination for Best Actor for his portrayal of Pollock. The film was a long-term personal project for Harris based on his previous reading of Pollock's biography.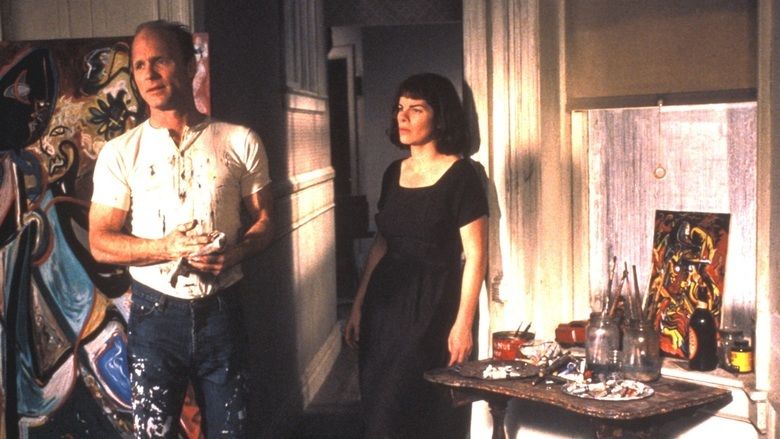 The film begins showing the abstract expressionist Jackson Pollock (1912–1956) autographing illustrations in a copy of Life magazine for a woman at an art exhibit in 1950 — the exhibit which made him famous.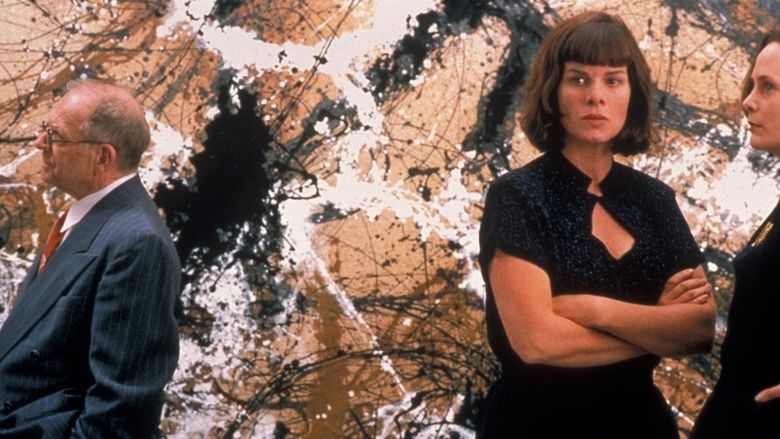 The film flashes back to nine years earlier (1941). At this time Jackson is usually drunk and makes a living by exhibiting a painting in occasional group art shows. He is living with his brother Sande and sister-in-law Arloie in a tiny New York apartment. Arloie tells him that they are having a baby, hinting to Jackson that he should move out. Soon afterward, Jackson meets artist Lee Krasner, who takes an interest in him. Later, at dinner, he learns that his brother is moving to Connecticut to take a job building army gliders to avoid a rumored draft of married men not involved in war production. (Arloie refers to Jackson's 4F Selective Service status, which exempts Jackson from the draft.) Unable to handle conflicting feelings, Jackson goes on a drinking binge and Lee and Sande find him in a disheveled state. Lee learns from Sande that Jackson is diagnosed as "clinically neurotic" (he was actually bipolar); still, Lee takes him home and decides to be his manager.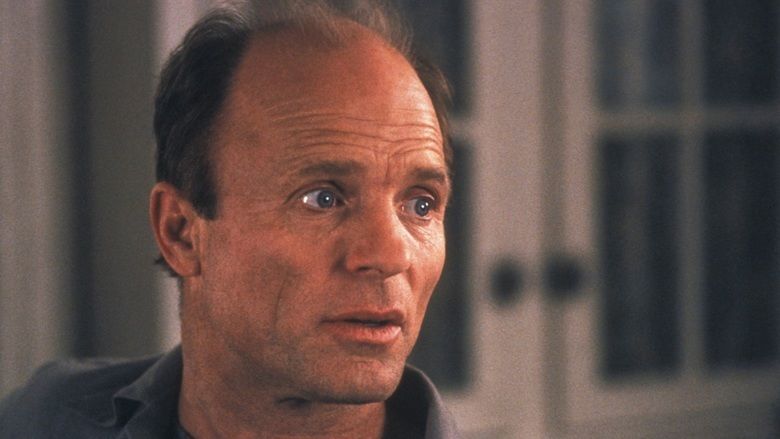 One day, his old friend Reuben comes along with Howard Putzel, who works for wealthy art collector Peggy Guggenheim. Jackson seems more interested to meet Reuben than Howard. Peggy Guggenheim comes to see his art. She is initially very frustrated for having to wait, but gives him a contract to sell $2400 of paintings plus a commission to paint a mural of 8 ft by 20 ft on the entrance hall of her town house in New York City. His first exhibit fails to attract any buyers. After a New Year's Eve party (where he urinates in the fireplace), he almost gets in bed with Peggy but is too drunk to properly perform. Jackson returns to Lee in the morning. He is upset again when he learns of the death of Howard, waking up in the street after a drunken stupor and again returning to Lee. Lee, as always, takes him back. Lee then asks Jackson to make a decision: whether to marry her and continue painting art or "split up". Jackson surprisingly insists on a church wedding and Lee says she wants no guests. They decide to move to a country house by the ocean in Springs, NY, on Long Island. Jackson and Lee adopt an abandoned dog whom they name Gyp. Jackson is disheartened when Lee makes clear that she does not want to have a baby, partly because she is happy to just live as two painters, partly because of his neurosis, and partly because of the tight financial situation and Jackson's many needs. At a get-together at Peggy Guggenheim's, despite art critic Clement Greenberg's comments, he shows that it's hard for him to change his finished painting to others' liking. Jackson's pictures still aren't selling. At a poker party, while they talk about the situation, Clement mentions that things will change after Life Magazine's coverage and subsequent art exhibit. Lee gets jealous when Jackson hugs another woman. Meanwhile, Jackson tries doing other business for a living but his drinking gets in the way. He lies to Sande and family about the financial status and waits to see what will happen after Life Magazine's coverage. This time he tries to abstain from alcohol. Things get better after the magazine story. Later, photographer Hans Namuth tries to film Jackson as he paints. Hans' movie-making interrupts the spontaneous nature of Jackson's work and Jackson feels like a phony acting it out. Jackson loses patience and, much to Lee's disapproval, he begins drinking again and ruins Thanksgiving dinner in a rage. The film returns to the present in the art exhibit in 1950.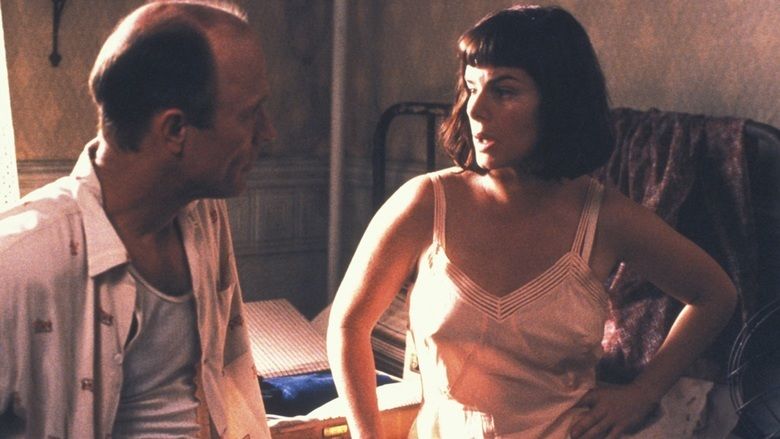 Five years later Clement mentions that the Partisan Review is favoring Clyfford Still, and that his original technique of modern art could be the next direction of modern art. A drunk Jackson does not take it well and becomes even angrier when Lee berates Jackson for his drinking and womanizing. Jackson argues it's all because she won't have a child. Lee knows he's having an affair with Ruth Kligman but won't give Jackson a divorce — no matter what. When Lee goes to Venice to visit Peggy Guggenheim, Jackson receives a call from her. After this call, Jackson tells Ruth, "I owe the woman something". On a subsequent visit, Ruth brings along a friend, Edith Metzger; they go for a drive, but Jackson is quite drunk and crashes the car, killing himself and Edith (Ruth survives). The film ends by noting that Lee survived another 28 years, continuing her painting career in Jackson's studio and promoting his legacy.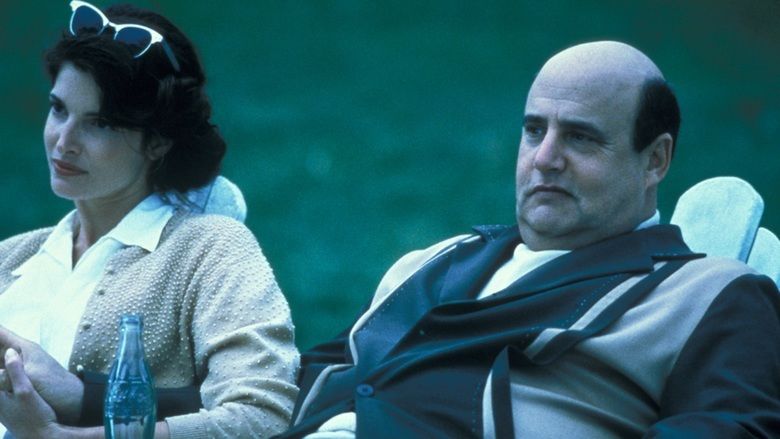 The film was adapted by Barbara Turner and Susan Emshwiller from the book Jackson Pollock: An American Saga by Steven Naifeh and Gregory White Smith. It was directed by Harris.
This film was a long term dream of Ed Harris. After his father gave him a copy of Pollock's biography, he started thinking about the project, which took almost 10 years to bring to fruition.
Filming took a mere 50 days with a six-week layoff after forty days so Harris could take time to gain thirty pounds and grow a beard.
Harris himself did all the painting seen in the film.
Pollock received positive reviews from critics and has a "certified fresh" score of 81% on Rotten Tomatoes based on 107 reviews with an average rating of 7 out of 10. The critical consensus states "Though Pollock does not really allow audiences a glimpse of the painter as a person, it does powerfully depict the creative process. Harris throws himself into the role and turns in a compelling performance." The film also has a score of 77 out of 100 on Metacritic based on 31 critics indicating "generally favorable reviews".
Pollock opened on December 15, 2000 in North America in a Limited release in 2 theaters and grossed $44,244 with an average of $22,122 per theater and ranking #37 at the box office. The film's widest release was 280 theaters and it ended up earning $8,598,593 domestically and $1,960,377 internationally for a total of $10,558,970.
Marcia Gay Harden won the Academy Award for Best Supporting Actress for portraying Lee Krasner, Pollock's wife. Ed Harris was also nominated for the Academy Award for Best Actor.
Harden was also nominated at the Independent Spirit Awards and won at the New York Film Critics Circle Awards while Harris won the Toronto Film Critics Association Awards.
The soundtrack to Pollock was released on February 13, 2001.