Governor

Abdul Rahman Abbas


Preceded by

Lye Siew Weng




Spouse

Betty Chew




Preceded by

Lim Hock Seng




Parents

Lim Kit Siang



Constituency

N.23 Air Puteh




Role

Malaysian politician


Preceded by

Koh Tsu Koon


Name

Lim Eng




Party

Democratic Action Party







Full name

Lim Guan Eng




Majority

22,070 (2008)34,159 (2013)




Children

Marcus Lim Whay Khai, Clint Lim Whay Chau, Rachel Lim Shay Wan, Ethan Lim Whay Zen




Education

Malacca High School, Monash University


Similar People

Lim Kit Siang, Anwar Ibrahim, Najib Razak, Betty Chew, Tony Pua


Born

8 December 1960 (age 60), Johor Bahru, Malaysia
Lim guan eng malaysia is in a state of crisis solution toward resolving the crisis
Lim Guan Eng (born 8 December 1962) is a Malaysian Politician who has been Chief Minister of Penang since 2008 and Secretary-General of the Democratic Action Party (DAP) since 2004. He is the son of Lim Kit Siang, Leader of the Opposition in the Dewan Rakyat from 1973 to 1999 and 2004 to 2008.
Contents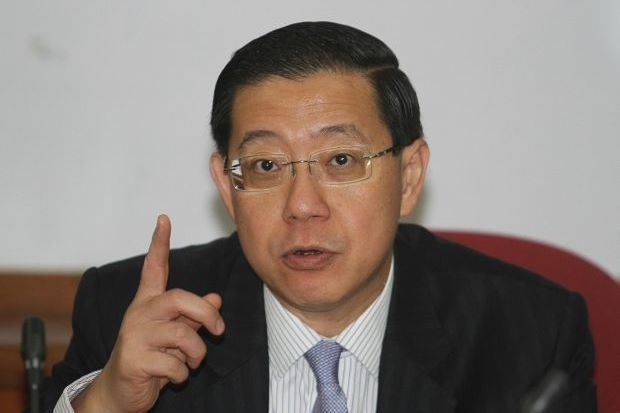 He is married to Betty Chew Gek Cheng, a member of the DAP and a state assemblywoman in Malacca.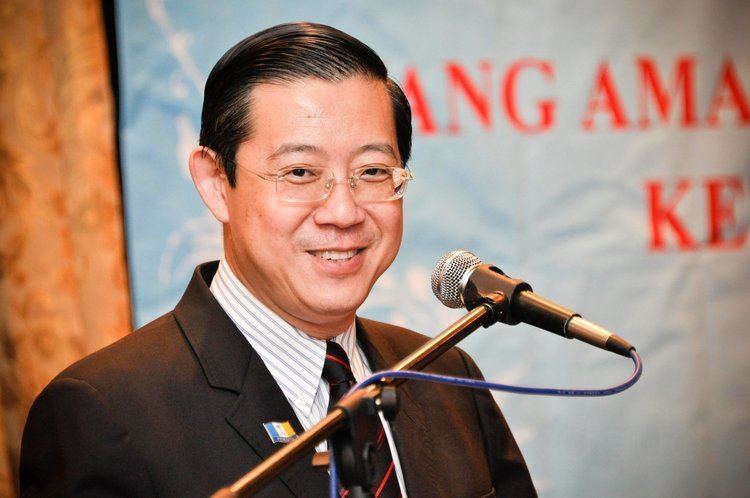 Malaysia Finance Minister Lim Guan Eng on Malaysia's hope fund; exposing financial scandals
Personal life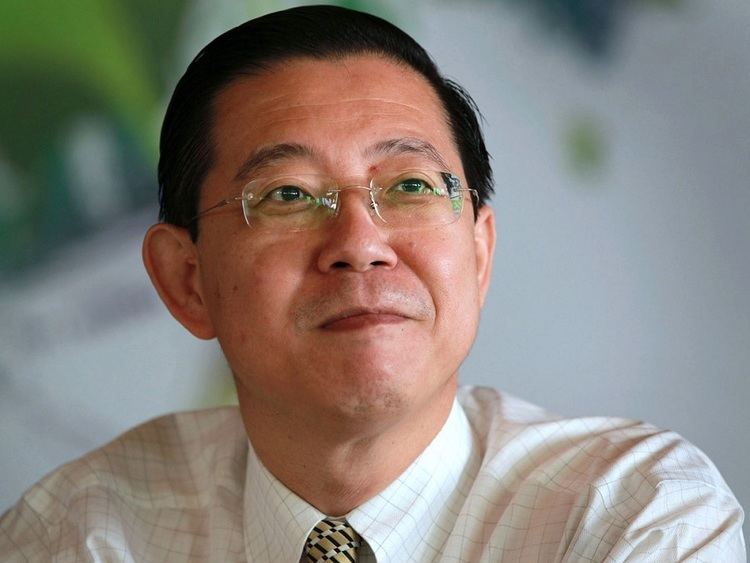 Lim is married to Betty Chew Gek Cheng (周玉清), who is also the State Assemblywoman for Kota Laksamana in Melaka. She is the first serving assemblywoman to be married to a Chief Minister. They have four children.
Early education
Lim Guan Eng attended La Salle Primary English School in Petaling Jaya, and later the Batu Pahat Montfort Primary English School. For his secondary education, he attended Batu Pahat High School and Malacca High School. He graduated from Monash University in Australia with a bachelor's in economics and was a qualified professional accountant by 1983. He also served as the president of MUISS (Monash University International Student Society) during his university years.
Political career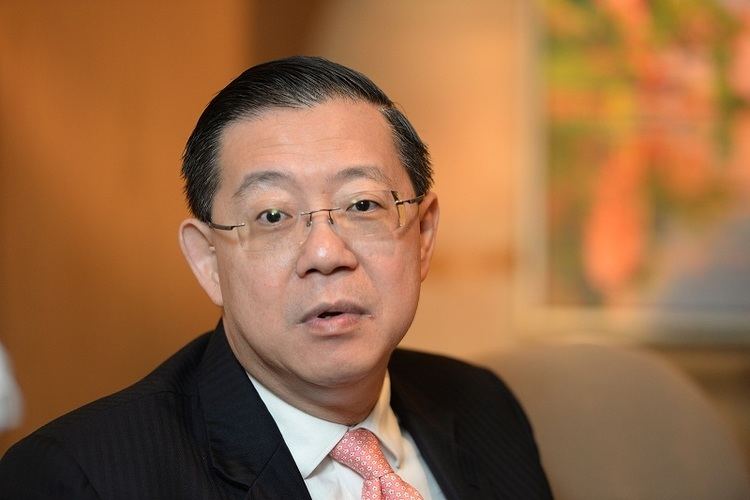 Prior to his political career, Lim was a senior executive at a bank. He was first elected as a member of parliament for Kota Melaka in 1986, after defeating Soh Chin Aun with a majority of 17,606 votes. He was re-elected in the subsequent 1990 and 1995 general elections, albeit with reduced majority votes. He thus became the first person to be elected for three consecutive terms in Kota Melaka. He was also the first Malacca High School alumnus to achieve this.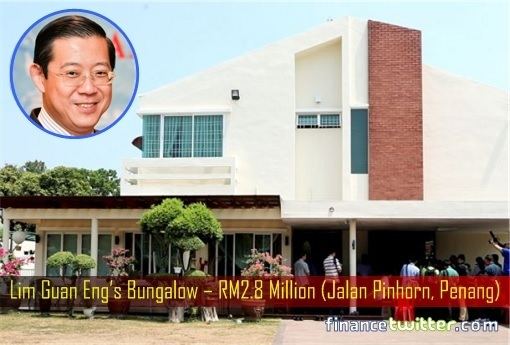 In October 1987, he was detained under the Internal Security Act in Operation Lalang, along with another 106 politicians and activists. He was released after 12 months on April 1989. He was the first to be detained and last to be released on this Operation Lalang.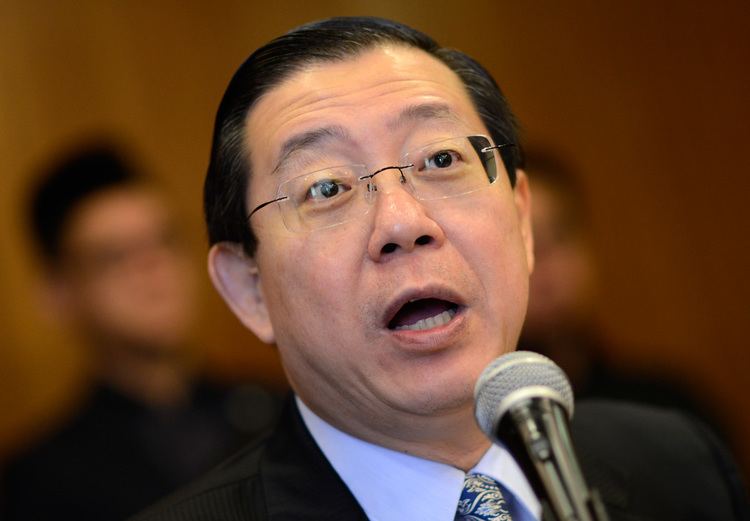 After joining the DAP, he was appointed as the DAP Socialist Youth chairman in 1989 and was formally elected to that post in 1992. In 1995, he was elected as the DAP Deputy Secretary-General. He was later elected as the party Secretary-General in 2004, and has held that position since.
Jailed under Sedition Act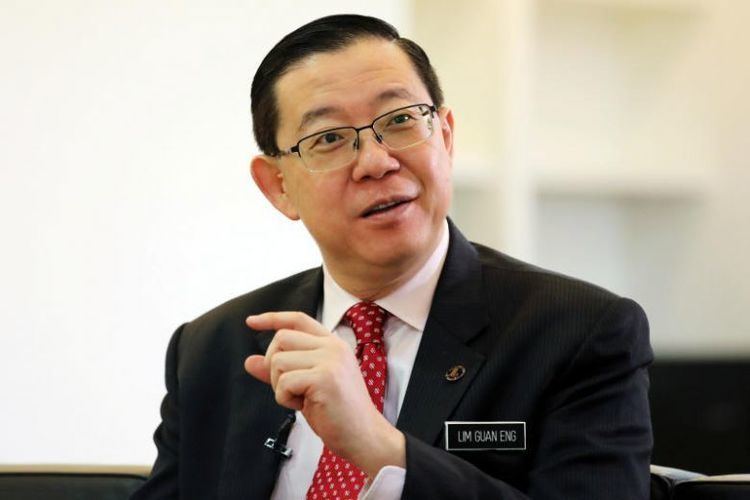 Lim was arrested by the Malaysian police in 1994, following his criticism of the government's failure to bring then-Chief Minister of Melaka, Tan Sri Abdul Rahim Thamby Chik's statutory rape case to trial when the Attorney General had decided not to press charges. Lim was charged under Section 4(1) (b) of the Sedition Act 1948 for causing 'disaffection with the administration of justice in Malaysia'. He was also charged under Section 8A (1) of the Printing Presses and Publications Act 1984 for 'maliciously printing' a pamphlet containing allegedly 'false information' which supposedly described the alleged rape victim as an 'imprisoned victim' because she was initially detained by Malaysian police without parental consent for 10 days. During the judicial procedure, Lim was quoted as saying:
If I fail and have to go to jail, I have no regrets. I have no regrets of going down fighting for the principles of truth and justice and pursuit of human rights, especially women's rights. There can be no women's rights if female rape victims are considered equally responsible, and even detained, whilst the accused remain free.
After a series of appeals, Lim was sentenced to 18 months imprisonment. He was, however, released after 12 months on 25 August 1999. Due to his incarceration, he was disallowed from standing for election to public office for a period of 5 years, and he was therefore ineligible to contest in the 2004 Malaysian General Election.
Internal bickering
In 2005, Lim suffered a surprise defeat in his campaign for re-election to the Melaka DAP committee when he and his wife came in last and second-last (respectively). However, as Lim remained Secretary-General of the party, he was automatically included among the committee under the party constitution. His wife on the other hand, was not included in the committee even though she remained the chief of the state's DAP women's wing. Teresa Kok, a DAP Member of Parliament, suggested there was a conspiracy behind the entire event. [17] Nevertheless, Lim garnered the second highest number of votes (620) at the party's 15th National Congress on 23 August 2008.
Chief Minister of Penang
In the 2008 Malaysian general election, the coalition of DAP-PKR-PAS later known as the Pakatan Rakyat won 29 out of 40 state seats contested in Penang, in which DAP was the largest winning component party with 19 seats, PKR 9 seats, and PAS 1, thus defeating the former ruling coalition Barisan Nasional for the authority to rule Penang for the next five years. Even though Lim is not a Penangite, he was nominated to be the next Chief Minister (CM) of Penang, replacing the former Chief Minister Tan Sri Dr. Koh Tsu Koon of Gerakan. Other senior DAP leaders of Penang such as Lim Hock Seng, Phee Boon Poh, and Chow Kon Yeow were bypassed and were instead appointed as excos. In the 2013 Malaysian general election, Pakatan Rakyat garnered a larger majority of 30 out of 40 state seats in Penang.
Governance
As the new Penang Chief Minister, Lim Guan Eng announced an amnesty on all summonses issued by the Penang Municipal Council and Seberang Perai Municipal Council involving vendors' licences and parking offences issued before March 2008. On 14 March, a mob composed mostly of Umno members and supporters took to the streets illegally after Friday prayers to protest his statements on the NEP. No arrests were made but two men were taken in for questioning. Various BN-backed groups and NGOs continued to protest and lodge police reports as a form of continued harassment.
On 19 March 2008, Chief Minister Lim Guan Eng announced that the state exco had approved an open tender system for projects exceeding RM 50,000. For projects between RM20,000 and RM50,000, a balloting system will be introduced and a two-week objection period would be given for both the open tender and balloting systems.
During Lim's tenure as Chief Minister, Penang maintained its rank of being top among the list of investments in Malaysia, attracting RM12.2 billion worth of total capital investments as of 2010, which accounts for 25% of total investments in Malaysia. This is also a 465% increase compared to the total investment of RM2.17 billion as of 2009. Consequently, in 2011, Penang was the top in manufacturing investments in Malaysia for the second consecutive year, with RM9.1 billion in total. In a new indicator of total investment however, which comprises manufacturing, services and private sectors, Penang ranked second in Malaysia after Sarawak in total investments, with the total amount of RM14.038 billion. This was due to not having much primary sector investments. Consequently, the public debt in Penang has decreased by 95% from RM630 million in 2008 to RM30 million at the end of 2011. In 2014, Penang has recorded a total of RM8.16 billion in investments, which is a 109% increase. As a result, the manufacturing investment in Penang has increased by 87% to RM53.9 billion for a period of 2008-2016 as compared to RM24.9 billion for a period of 2000-2007, with job creation increased by 17%. Foreign investments (FDI) has also increased 62.5% to RM36.7 billion for a period of 2008-2015 as compared to RM22.6 billion for a period of 2000-2007. Penang is currently the second highest GDP per capita in the country.
Penang's economic growth rate in 2015 was 5.5%, which was higher than Malaysia's growth rate of 5%. Penang has also one of the lowest unemployment rate of 1.5% as compared to the national unemployment rate of 3.1%. Penang is currently the second highest GDP per capita in the country.
On 28 April 2011, Lim signed a memorandum of understanding (MOU) with China, witnessed by the Chinese premier Wen Jiabao and Malaysian Prime Minister Najib Tun Razak on the proposal of the construction of three road and tunnel projects in Penang Island, including a 6.5 km undersea tunnel, a third link between the island and Butterworth on the mainland. According to Lim, this would ease traffic congestion in the area and to improve the links between the island and the mainland.
On 25 July 2014, the Penang state government under Lim unveiled the RM27 billion Penang Transport Master Plan which comprises an integrated transportation network connecting both Penang Island and Seberang Perai. The master plan aims to achieve a well-defined and fully connected road network and dispersal system as well as a well-integrated and sustainable public transport system, which combines buses, trams, MRT and water taxis. The entire project is expected to start in 2015 and complete in 2030.
Under Lim's tenure, Penang Island Municipal Council has been officially upgraded to city status on 1 January 2015 by the Yang di-Pertuan Agong. The state government had been applying to the Malaysian federal government to grant city status since January 2010.
Competency, Accountability and Transparency (CAT)
The Penang state government, led by Chief Minister Lim Guan Eng, has launched the concept of Competency, Accountability and Transparency (CAT) in governance. The slogan propelled the state government to achieve efficient, responsible and clean governance. Another emphasis of the slogan aims to allow people in Penang to share the state government's prosperity when the slogan's goals are achieved. It also aims to turn Penang into a cleaner, greener and safer state. CAT also includes positive work ethics and team spirit based on performance. The slogan was eventually achieved when the state government enjoyed record budget surpluses by successfully attracting up to RM 12.2 billion of total capital investments and through the practice of an open tender system. According to the international weekly newsmagazine The Economist, the reform of the government with its new policies has ended the cronyism and corruption that led to major deficits under the previous regime.
As a result, the Penang state government has received praise from the Auditor-General as the best financially managed state in Malaysia consecutively from 2008 to 2010. According to the AG report, the consolidated fund has increased by 2.7%, from RM1,101.89mil in 2009 to RM1,131.17mil in 2010. Likewise, the consolidated revenue fund has surged by 6.2% from RM538.95mil in 2009 to RM572.49mil in 2010. Aside from that, Penang has also won accolades from Transparency International for implementing open tenders in awarding contracts.
Welfare aid and programs
These record budget surpluses were directed towards social benefits such as financial aid to the hardcore poor, cash handouts to the elderly as an anti-corruption dividend, the upgrade of public housing, free Wi-Fi internet services at selected hot spots and free bus services within the city and between Penang island and Seberang Perai for workers. Social welfare aid of RM100 is awarded annually to senior citizens, single mothers, disabled individuals, new-born babies and school-going pupils in Primary 1 and 4 as well as Form 1 and 4.
On 1 March, Lim launched the Bridge Express Shuttle Transit (BEST), which is a free-of-charge park and ride shuttle bus service which ferries commuters across the Penang Bridge from Seberang Jaya to Bayan Lepas Free Industrial Zone. This bus service aims to increase usage of public transport, which in turn will reduce traffic congestion during peak hours on the Penang Bridge and therefore ease the financial burden of factory workers.
SMART Centre Penang is an initiative set up by the Penang state government and think-tank investPenang during the Penang Outlook Forum in June 2009 chaired by Lim. SMART Centre intends to provide market intelligence, business advice, information, resources and training services to small and medium enterprises (SMEs) in Penang. It focuses on the promotion of local sourcing, investments and networking by providing various programmes such as business matching, seminars and talks.
Under Pakatan Rakyat's Agenda Economic Sosial (AES) or Social Economic Agenda, The Penang state government is aiming to be the first state in Malaysia to eradicate poverty by ensuring every household in Penang has an income of at least RM770 per month. The poverty line is RM763 per month for every household/family in Peninsular Malaysia. Those families with less than RM770 monthly income will have the difference topped up by the state government every month. In other words, a family with RM600 monthly income will receive RM170 monthly under this programme.
Aside from that, Penang state government under Lim began annual allocations for Chinese independent high schools and also increased annual allocations for Chinese, Tamil and mission schools in Penang, which are either not funded or partially funded by the Education Ministry in Malaysia.
On 7 June 2014, Lim has donated RM20,000 to soup kitchen The Lighthouse in Penang to assist the organisation's efforts in feeding the homeless and poor.
On 1 April 2015, Penang state government under Lim launched the 'Penang Future Foundation (PFF)' scholarship programme which will be awarded to outstanding young Malaysian students who wish to pursue their undergraduate studies at local private higher educational institutions. Scholarship recipients will be offered a total of RM20 million to sponsor their studies and they are required to work in Penang after they graduate. The scholarship programme is administered by the Penang state government but is fully funded by the private sector to ensure the programme's sustainability in the long run. This programme is launched to attract young talented people to work in the state.
Cleaner, Greener Penang
Cleaner, Greener Penang is an initiative by the Penang state government launched in 2010 as part of an effort to transform Penang into the most environmentally friendly and liveable city in Malaysia through education, enforcement and appreciation. This is to restore the current living environment into a cleaner and more sustainable city, which in turn will improve the quality of living.
The Penang state government, led by Lim, enforced the ban on free plastic bags throughout the state on 1 January 2010, despite an initial lukewarm response from retail outlets. Lim said the move would reduce the state's garbage production and carbon footprint. Retail stores, food outlets and hawker stalls statewide are required to adhere to the rulings to ensure renewal of business licences. The proceedings from the sale of plastic bags went to the "Partners Against Poverty" Special Fund to assist the state's hardcore poor. This initiative was the first of its kind in Malaysia.
On 11 December 2011, Lim initiated the Car Free Day which would be held every Sunday at particular stretches of roads in the interior city of George Town, Penang. All motor vehicles are prohibited from entering these areas on that day, which are part of Lim's efforts to transform Penang into a sustainable city and fight climate change. In addition, the state government is also considering a proposal to set up bicycle lanes around Penang island, mainly along coastal areas and Seberang Perai, scheduled to be completed by 2020. The dedicated bicycle lanes in Penang island will cover a coastal route between Penang Second Bridge to Batu Maung and Teluk Bahang. In Seberang Perai, it will cover a 140 km stretch including state and town roads and is subjected to feedback from the public. Lim wanted to promote Penang as the first state to promote cycling as a healthy activity and reduce dependency on motor vehicles.
On 1 August 2014, the Penang state government implemented a bicycle sharing system in its effort to transform George Town into a greener and more sustainable city. It awarded a RM9.2 million contract to Public Bike Share Sdn. Bhd. to design, install and operate the bicycle sharing system in the city. The system consists of 25 bicycle stations with 1,000 bicycle docks and 500 bicycles throughout George Town. Lim believes that the system will alleviate traffic congestion as well as improve visitors' experience by making places accessible without cars and thus support the state government's initiative in a cleaner, greener, safer and healthier Penang.
Foreign delegations and state visits
On 6 November 2011, the Penang state government under Lim's leadership managed to strengthen ties and forge friendship with the state of Victoria, Australia when the Governor of Victoria Alex Chernov made an official day-long visit to Penang with the invitation of the state government.
On 15 November 2011 Penang had hosted an official visit by the Governor General of Canada the Right Honourable David Johnston and the ex-Speaker of the Kanagawa Prefecture of Japan for 2 days. Penang had managed to forge foreign relations with Canada and Japan, which consequently strengthened trade ties to lure foreign investors to Penang. Johnston's first visit to the state was welcomed by Lim and the Yang di-Pertua Negeri of Penang Abdul Rahman Abbas. They walked around the Penang Heritage Trail together with his delegation.
Other foreign delegations who visited Penang include the South Australian Minister of Police and Governor of Bangkok Sukhumbhand Paribatra.
Several investment and business delegations have been led by Lim on state visits to Tokyo, Bangkok, Singapore, Melbourne, Adelaide, Abu Dhabi and Dubai. Lim's official visit to Bangkok also witnessed the signing of a Memorandum of Understanding (MOU) between Penang and Bangkok, which enabled Penang to be a fast-growing world-class and international city. Prior to this state visit, Penang was looking to develop its tourism by seeking co-operation with Bangkok. Lim said that the state aspires to be achieve global city status by becoming a major economic hub, a top choice for investors, a desirable place for tourists and a habitat of choice for people who want to earn a sustainable living.
Penang Transport Master Plan
In December 2015, the Penang state government implemented the RM27 billion Penang Transport Master Plan (PTMP). It covers various mass transportation systems such as Light Rail Transit (LRT), LRT link between Penang Island and Seberang Perai, monorail, trams, bus transit system (BTS), catamaran (water taxis) across the channel between Penang Island and Seberang Perai, and cable car. Besides that, the master plan also incorporates Pan-Island Link Highway which connects Gurney Drive and Bayan Lepas via Air Itam. Furthermore, the Penang state government plans to reclaim two man-made islands, which is 930ha of land and another 445ha of land off the coast of Permatang Damar Laut south of Penang Island to cover the cost of the project. The transport master plan aims to ease ongoing traffic congestion problems in Penang.
Religious View
Lim Guan Eng broadcast a Christmas message urging the Federal government to permit Malay-Language Bibles to publish the word 'Allah'.
Legal suit
On 14 December 2011, Lim won a second defamation suit against Malay daily Utusan Malaysia, which was ordered by the Penang High Court to pay a total of RM200,000 worth of damages and a cost of RM25,000 to him. Utusan Malaysia had allegedly published a defamatory news article about Lim entitled "Kebiadapan Guan Eng" (Guan Eng's Arrogance) which had defamed his political career, and subsequently pictured him and DAP as anti-Malay and anti-Muslim.
On 22 June 2012, Lim won a defamation suit against Utusan Malaysia, which was ordered by the Penang High Court to pay a total of RM200,000 worth of damages and RM20,000 in costs to the former. The Malay daily had been found guilty by the court of defaming Lim in a published news article headlined "Tiada Lagi DEB" (No More NEP), which said that Lim would abolish the New Economic Policy.
On January 30, 2015, he, with two news portal, Malaysiakini and The Malaysian Insider were sued by Penang UMNO secretary, Datuk Musa Sheikh Fadzir, Maison Height Sdn Bhd and Penang Barisan Nasional secretary Datuk Omar Faudzar for making defamatory article on the alleged sale of Malay lands for profit.In the statement of claim, the plaintiffs referred to an article written by Lim titled "Pembohongan Umno" (Umno's lies), which was published in The Malaysian Insider on Nov 27, 2014, and another article titled "Stop spreading lies about Penang government, Guan Eng tells Umno" which was also published in the same news portal on Nov 27.The plaintiffs stated that Lim, Mkini and Gan had caused the publication of another article "Umno made profits by selling Malay Kampungs", containing defamatory words in Malaysiakini. The plaintiffs filed a notice of discontinuance on April 1, 2016.
On March 26, 2015, Lim won a defamation suit against Perkasa, New Straits Times and Utusan Malaysia concerning an article over a dinner which Lim attended in Singapore in 2011. The latter were ordered by the High Court to pay RM550,000 in damages. Justice Nor Bee Ariffin ordered Perkasa chief Datuk Ibrahim Ali, information chief Ruslan Kassim and Perkasa to pay RM150,000; New Straits Times former group editor Datuk Syed Nazri Syed Harun and NSTP RM200,000 and Utusan Melayu group editor-in-chief Datuk Abdul Aziz Ishak and Utusan Melayu RM200,000.Justice Nor Bee Ariffin said that Syed Nazri, NSTP, Abdul Aziz and Utusan Melayu failed to practice responsible journalism.
On 3 July 2015, he lost a lawsuit for calling state's opposition leader, Datuk Jahara Hamid as a "racist grandmother" in December 2013. and were ordered to pay RM500,000 in damages with 5% interest per annum and RM40,000 in legal cost.He also got an injunction from making a similar statement against Jahara and ordered to retract the statement. The judicial commissioner said that he was unprofessional (as a chief minister) to resort to name calling on an opposition leader,slanderous and brought disrepute to both to the assembly and the chair of chief minister. His sexist comment was condemned by the chairperson of the women's wing of Democratic Action Party (DAP), Chong Eng, Zuraida Kamaruddin, chairperson of women's wing of Parti Keadilan Rakyat (PKR) and several female Senators.
Leadership in Penang
In 2012, Penang state UMNO Youth Chief accused the Penang state government of breaking the law in selling the Bayan Mutiara land to developer Ivory Property Group Berhad without subdividing the land. He also claimed that the state government sold the land without open tender and made no provision for mosques. However, Lim Guan Eng showed evidence that it has been sold via open tender and thus explained that the developer would only do the subdividing when it submits development plans for the 41.5-ha real estate project to the Penang Municipal Council. The developer had clarified that land for the mosque and school has been allocated and adhered to the town planning regulation after the new plans and subdivision of title has been submitted.
In 2013, his official trip to Xiamen and Hainan in China with a delegation including his wife were criticised by Penang MCA for practicing double standard in his stand for bringing spouse in official trip. Penang MCA Secretary, Lau Chiek Tan said "Previously, Lim had criticised Barisan Nasional leaders for wasting public funds by bringing their families with them on official trips. We now see Pakatan Rakyat leaders doing the same with this trip to China."
In 2014, he was criticised for swapping his two-month-old Toyota Camry for a new Mercedes-Benz S300L as his official car. Netizens and NGO commented that he did not walk the talk as Malaysians were still struggling to cope with the rising cost of living. In 2008, he were noted for condemning the Terengganu State Government for buying a fleet of Mercedes-Benz as their official cars. Barisan Nasional MP for Kota Belud, Datuk Rahman Dahlan accused Lim for being "hypocritical" .Lim Guan Eng, however, defended his decision as he bought the car with discounted prices and supported by Karpal Singh.
Disparaging the security of the state of Johor
On 20 September 2011, Lim Guan Eng participated in an interview conducted by Australian Broadcasting Corporation where he was reported by the Malaysian news agency, Bernama, to have disparaged the security of the state of Johor. Lim Guan Eng insisted he never mentioned Johor, and demanded that Bernama retract their story and issue a formal apology, or face a lawsuit. However, a recording was later revealed by TV3, showing clear evidence of Lim Guan Eng proclaiming that Singaporeans who are in Johor are "likely to be kidnapped". The recording of Lim Guan Eng's remark was made in Singapore. This led Lim Guan Eng to issue a formal apology to the Sultan of Johor.
Penang Voluntary Patrol Unit
He was involved in a controversy regarding the establishment of the Penang Voluntary Patrol Unit (PPS) which was declared illegal by Ministry of Home Affairs. He however, declared it a legal entity and challenged Tan Sri Khalid Abu Bakar, Malaysia's Inspector-general of police to a debate on the legitimacy of PPS. He then challenged the Home Ministry's declaration in court. His case however, was thrown out of court by the High Court. However, on 28 March 2017, the Court of Appeal has declared that the Penang Voluntary Patrol Unit (PPS) is a legal organisation by the Penang state government.
Citations
"Guan Eng and wife voted out of Malacca DAP committee". (19 December 2005). The Star.
Beh, Lih Yi (19 December 2005). "Mr and Mrs Lim's defeat a 'conspiracy'". Malaysiakini.
"The trial of opposition parliamentarian Lim Guan Eng: an update". (1 March 1997). Amnesty International.
"Lim Guan Eng released but his civil rights remain curtailed". (25 August 1999). Amnesty International.
Lim Guan Eng Biodata
TheStar Article
References
Lim Guan Eng Wikipedia
(Text) CC BY-SA