Country

Malaysia




Granted municipal status

1976




Area

755 km²




Establishment

1800




State

Penang




Seat

Bukit Mertajam




Population

818,197 (2010)







British crown colony

1 April 1867 - 31 August 1957




Japanese occupation

19 December 1941 - 3 September 1945
Seorang maut nahas 6 kenderaan di seberang perai
Seberang Perai, formerly Province Wellesley, is a narrow hinterland on the Malay Peninsula opposite Penang Island, which together with the island forms the Malaysian state of Penang. Its principal town is Butterworth, which faces George Town, the capital city of Penang, across the Penang Strait. The seat of the local authority, the Seberang Perai Municipal Council, lies in the town of Bukit Mertajam further inland. As of 2010, Seberang Perai had a population of 815,767, making it the second most populous local government area in Malaysia.
Contents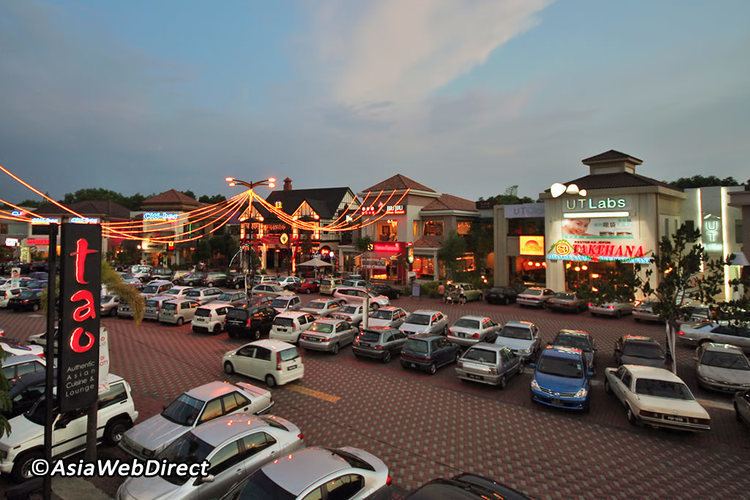 Originally a part of Kedah, the hinterland was ceded to the British East India Company towards the end of the 18th century. Named after a British officer, Province Wellesley was acquired to provide more agricultural land and as a defensive bulwark against any cross-strait invasion from the mainland. Since then, it has become part of the Settlement (now State) of Penang, which became a British crown colony in 1867.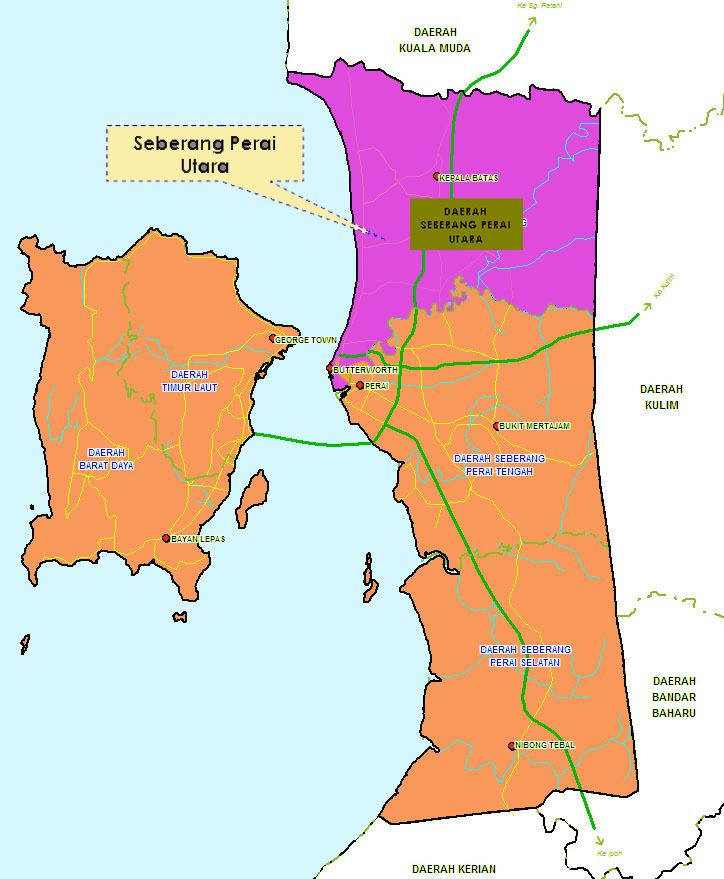 Seberang Perai has witnessed substantial economic development in the decades after the independence of Malaya. Massive industrial estates have been established within Seberang Perai, while the relocation of the Port of Penang's core operations to Butterworth in 1974 has also boosted the town's economy. Improvements in connectivity and transportation were facilitated by several major projects, such as the constructions of the North–South Expressway, the Penang Bridge and the Second Penang Bridge. Today, Seberang Perai forms part of the Greater Penang Conurbation, the second largest metropolis in Malaysia.
Penang run 2014 2015 seberang perai utara
History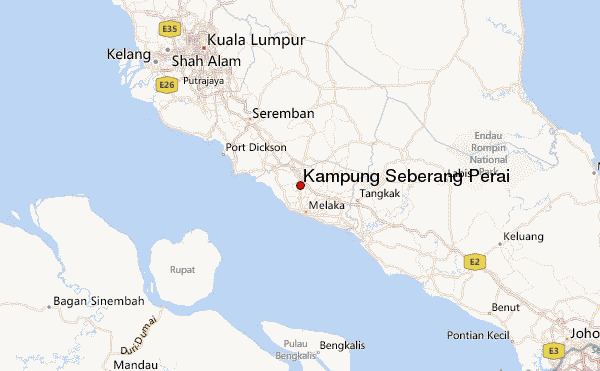 Seberang Perai was originally named Province Wellesley after Richard Wellesley, 1st Marquess Wellesley, who served as the Governor of Madras and Governor-General of Bengal (1797–1805).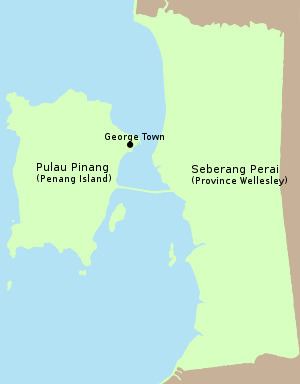 Earliest records of the history of Seberang Perai can be traced back to pre-historic times with evidence of human settlement in Guar Kepah at the south of Muda River about 5,000–6,000 years ago. Seberang Perai is located between two main important archaeological sites which are Bujang Valley and Sungai Selinsing. There is evidence of human remains and seashells as food leftovers found at the site. These areas were once settled by Melanesians from the Pacific islands dated back to the Neolithic era.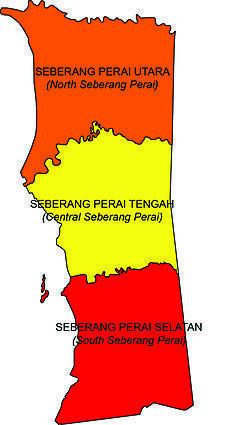 Seberang Perai is also part of the Bujang Valley civilisation with the finding of Cherok Tok Kun Relics and Buddhagupta stone with Pali inscriptions dated back to the 4th century which was part of the Buddhist and Hindu civilisation in the Malay Peninsula.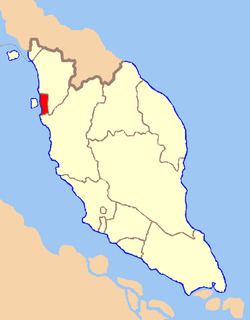 It was originally part of the state of Kedah. The recent history of Seberang Perai started with the Seberang Perai ceded to the British East India Company by the Sultan of Kedah in 1800, and has been part of the settlement and now State of Penang ever since.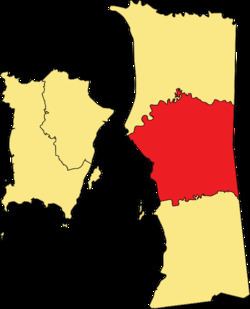 Prior to 1800, Province Wellesley had a total population of 5,000 and by 1850, much of the forest land and swamp land was cleared to make way for agricultural land. At that time it covered an area of 489.3 km2. After the signing of the Pangkor Treaty in 1874, the area was expanded to 740.12 km2. By then the population increased significantly with the establishments of towns such as Butterworth and Bukit Mertajam.
The land included the river basins of Muda River, Prai River and the Kerian River across the channel from Penang Island. Among the factors which led to the secession is the prevention of the ongoing piracy, the need of more land for agriculture, place of refuge for the Kedahan Malays, the prevention of criminals and convicts escaping from Penang Island and the prevention of the creation of a trading port in Perai which may threaten the position of Penang Island as an important trading port.
Major changes in the history of Seberang Perai occurred after many Kedahan Malays seek refuge in Seberang Perai after Kedah was invaded by Siam in 1821. This attributed to a sharp increase in population. This is because by fleeing to Seberang Perai, the Malays were provided protection by the British and its close proximity to Kedah Sultanate. Many settlements were established including Teluk Air Tawar, Penaga, Bagan Jermal and Permatang Tok Jaya. Rice was cultivated in many parts of Seberang Perai by the ethnic Malays to provide food supply to the people in Penang Island.
During the colonial days, Seberang Perai was administered under Penang by a superintendent.
In 1896, the first Municipal Ordinance was introduced to regulate the local authorities in Penang. Then in 1973, the Rural Board of Province Wellesley was established and in 1952, Butterworth Municipal Council and three rural authorities, namely North, Central and South District Council were established. Following the Local Government Act in 1976, the four local authorities merged to form the Seberang Perai Municipal Council.
Geography
The largest town within Seberang Perai is Butterworth. Other towns in Seberang Perai include Bukit Mertajam, Seberang Jaya, Prai, Nibong Tebal and Kepala Batas.
Seberang Perai is connected to Penang island by the Penang Bridge and by ferry services. There is a Keretapi Tanah Melayu (KTM) train station and a container terminal at Butterworth.
The highest peak in the region is Bukit Mertajam hill, looming over Bukit Mertajam town at 541m above sea level. This hill is accessible by hiking through the jungle trail starting from the water catchment area in Cherok Tok Kun. The hill is a prominent landmark in mainland Penang as it can be seen from Penang Island and one can view Penang Island by hiking to the peak of the hill.
Seberang Perai is divided into three districts:
North Seberang Perai
Bagan Ajam
Bagan Dalam
Bagan Jermal
Bagan Luar
Butterworth
Mak Mandin
Kepala Batas
Pinang Tunggal
Penaga
Tasek Gelugor
Teluk Air Tawar
Central Seberang Perai
Alma
Bukit Mertajam
Bukit Tengah
Bukit Minyak
Cherok Tok Kun
Juru
Machang Bubok
Mengkuang Titi
Penanti
Permatang Pasir
Permatang Pauh
Permatang Tinggi
Perai
Seberang Jaya
South Seberang Perai
Bandar Cassia
Batu Kawan
Bukit Tambun
Nibong Tebal
Pulau Aman
Pulau Gedung
Simpang Ampat
Sungai Bakap
Sungai Jawi
Valdor
Administration
The local council in Seberang Perai is the Seberang Perai Municipal Council. Seberang Perai is also divided into three administrative districts—North Seberang Perai, Central Seberang Perai, and South Seberang Perai. Each district has its own District and Land Office which deals with land matters and other matters not dealt with the Municipal Council of Seberang Perai. The municipal council is one of the few local councils in Malaysia which governs more than one districts.
Seberang Perai has a twin city relationship with the City of Fremantle in Western Australia.
Transport
Three large projects are the Butterworth Outer Ring Road(BORR) and the recently completed RM2.6bil Penang Second Bridge connecting Batu Maung on the island and Batu Kawan on the mainland. Completed in early 2014, the second link spanning 22.5 km will help reduce the traffic volume at Penang Bridge by half. The new link will bring much relief to Penangites who have to bear with horrendous traffic jams on the existing bridge. The RM500mil BORR is another much awaited development as it provides an alternative road for motorists to get to their destinations in Prai and Butterworth faster. A majestic and vital feature of BORR is the Prai River Bridge, connecting Old Prai Town to Bagan Dalam.
Shopping
AEON Bukit Mertajam
AEON BIG Seberang Jaya
Sunway Carnival Mall
Megamal Pinang, Prai
Perda City Mall
Tesco Extra Seberang Perai
Tesco Bukit Mertajam
Summit Bukit Mertajam Plaza
Billion Kota Permai
Billion Seberang Jaya
Econsave Jawi
Econsave Bukit Mertajam
Healthcare
Public hospitals
Seberang Jaya Hospital (main)
Bukit Mertajam Hospital
Sungai Bakap Hospital
Kepala Batas Hospital
Private hospitals
KPJ Penang Specialist Hospital
Bagan Specialist Centre
Economy
Seberang Perai has come a long way from a sleepy cow town to what it is today – a bustling and developing giant. Many major developments are now focused in Seberang Prai which has been touted as Penang's catalyst for growth in the 21st century.
Divided into three districts of northern, central and southern, Seberang Prai is strategically located near neighbouring industrial estates like the Bayan Lepas Free Industrial Zone and Kulim High Tech Park. It is without doubt that Seberang Prai will become an important industrial and commercial hub for it houses the country's largest industrial base.
The mainland is also where a string of mega commercial and residential projects have mushroomed over the years especially in the thriving business and commercial townships of Butterworth and Seberang Jaya. Penang has 1.6 million people and at least 54% live on the mainland. New townships like Batu Kawan are also taking shape. Plans are afoot to transform Batu Kawan into the third satellite town in Penang after Bayan Baru and Seberang Jaya. The first phase of eco-tourism projects in Batu Kawan, which involves the Batu Musang jetty has been completed. The second phase will see the construction of a seafood centre, gallery and chalets. Penang has everything to offer visitors as a leisure destination from heritage buildings and culture to good food and eco-tourism.
Naza Corp Sdn Bhd recently announced it had chosen Bertam to site its new RM1.2bil plant in which the manufacturing operations will create some 6,000 jobs. It was reported that over 10,000 landed residential properties will be developed in Bertam, the new growth centre in the northern region, until 2020 to cater to the needs of its rising population that is expected to hit 100,000 by then.
On the housing front, notable projects like Taman Tambun Indah, Juru Heights, Harbour Place and Bandar Perda have given new meaning to luxury living. Bandar Perda, the proposed RM3bil integrated regional centre for Penang is shaping up nicely to emerge as the "mini Putrajaya" of the northern region. An imposing address here is the RM83mil Seberang Prai Municipal Council (MPSP) headquarters.
Seberang Prai has also carved its niche as a shopping haven with shopping complex such as Megamall Pinang, Carrefour Seberang Jaya and Makro. The Giant chain of hypermarkets have an outlet in Taman Inderawasih, Prai and Sunway Carnival Mall in Bandar Sunway. Aeon Co (M) Bhd is also planning for a Jusco store (AEON Seberang Prai City) in Bandar Perda. The very successful Auto City in Juru has become the talk of the town with its impressive list of food and entertainment outlets including Subway, Swensens, Tao Asian Cuisine and the Manhattan Fish Market.
Sports
Batu Kawan Stadium
Penang Golf Resort
Education
There are several higher learning institutions located in Seberang Perai but the most prominent are Universiti Sains Malaysia Engineering Campus located in Nibong Tebal; Universiti Teknologi MARA (UiTM) with branches in Penang and Bertam; and Politeknik Seberang Perai (PSP). Both are situated in the district of Permatang Pauh.
Tourism
Penang Bird Park in Seberang Jaya boasts a collection of over 300 species of birds with enormous walk-in aviaries and is the first and largest bird park of its kind in Malaysia. Popular among bird enthusiasts, the park was built in a garden landscaping concept with natural ponds and a vast collection of flora and several other wildlife including mousedeer, giant alaipaima fish, phytons and monitor lizards.
A popular recreational park among locals and outsiders alike, the Bukit Mertajam Recreational Forest in Cherok Tok Kun, Bukit Mertajam is a tropical rain forest reserve sprawls over 37 hectars of hilly terrain including the Bukit Mertajam hill. The forest contains indigenous rain forest trees that could be over a hundred years old such as the Meranti Seraya (Shorea curtisii) and Meranti Rambai Daun (Shorea acuminate). For the adventurous hikers, there are numerous jungle trail branching out towards the peak and also accessible by jeep and cycling. Other activities include picnicking, swimming by the waterfall and camping.
A small village of Mengkuang Titi provides homestay programmes for foreign tourists which is the opportunity to live with the local Malay family while experiencing Malay culture and the laid-back lifestyle of rural living. Among the activities during the programme were fruit picking in the orchard, visiting a handicraft centre, Mengkuang-mat-weaving demonstration, a trip cottage industry factories(Malaysian Muffins),bedak sejuk (traditional beauty powder made from rice flour) and soy bean products), visiting the Mengkuang Dam vicinity and the Air Itam Dalam mangrove reserve, a cultural performance, a stroll through a rubber plantation and an oil palm plantation.
Bukit Tambun, a small tranquil fishing village located in the South Seberang Perai district, remains a seafood heaven for local and foreign tourists alike. It consists of seafood restaurants dotting along the river mouth with the dining area hovering over the water, serving local delicacies which are fresh daily catch from the sea.
Pulau Aman is an island off-coast of Bukit Tambun located at the south-east of Penang island. It consists of a quaint Malay fishing village. The island is accessible to the public via ferry boat from the Batu Musang jetty in Batu Kawan. There is an old well, Telaga Emas (Golden Well) located right next to the sea.
One of the highlights in the town of Nibong Tebal include the firefly watching along the river of Sungai Krian. This can be done late in the evening by boat as visitors can have the opportunity to enjoy the dazzling display of fireflies in the mangrove swamp.
In fact one of the major events in Seberang Perai is the St. Anne's Novena and Feast which is held end of July annually at the St. Anne's Church, Bukit Mertajam which attract nearly over 100,000 pilgrims from all over the country and as far as neighbouring countries such as Philippines, Russia, Singapore and Australia.
Recently, the North Seberang Perai Local Plan 2020 Draft have developed several heritage trails, namely the Archeo-Tourism Trail, Heritage Trail and Beach Recreation Trail. The Archeo-Tourism Trail would cover an old fort at Kota Kuala Muda, an archaeology complex in Sungai Emas, the Langkasuka ruins in Kota Aur, an early archaeology site in Guar Kepah, a candi (temple) in Permatang Pasir, the Merdeka Bridge-cum-fort in Bumbung Lima and a border cornerstone in Ekor Kucing. Besides that, The Heritage Trail would commence from the Butterworth railway station through the Sultan Abdul Halim ferry terminal, a traditional blacksmith shop in Permatang Benuan, the Capal Jago chapal maker's shop in Kepala Batas and terminates at the whispering market in the Kuala Muda fishing village. Aside from that, the Beach Recreation Trail would cover the Pantai Bersih beach, Bagan Ajam beach, Pantai Teluk Molek (Robina Park) beach, Teluk Air Tawar recreation park, Kuala Bekah beach, Pantai Penaga, Sungai Muda sanctuary park, Pantai Kamloon recreation park, Bertam Vision Park, Padang Cempedak recreation park and Air Hitam Dalam recreation park.
Furthermore, the Central Seberang Perai Local Plan 2020 draft would include the upgrade of the Penang Bird Park, the Seberang Jaya Expo, proposals of rural homestay project in Sama Gagah, Pematang Pasir and Kampung Kubang Semang, promoting education-based tourism with MICE facilities in Prai and eco-tourism in Mengkuang Dam and Cherok Tok Kun.
References
Seberang Perai Wikipedia
(Text) CC BY-SA