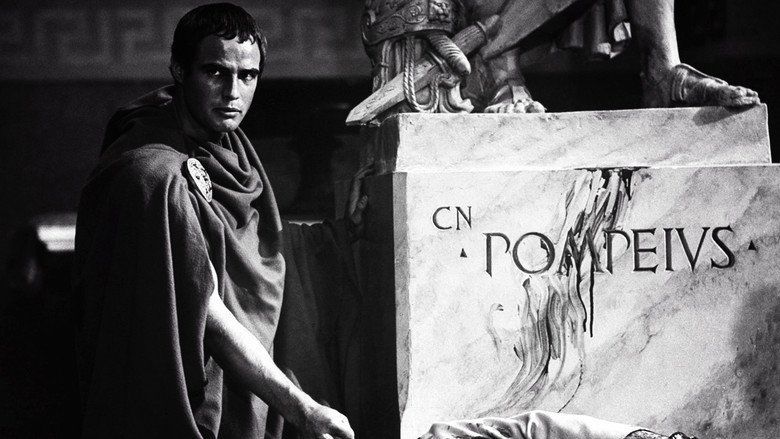 Many of the actors connected with this film had previous experience with the play. John Gielgud had played Mark Antony at the Old Vic Theatre in 1930 and Cassius at the Shakespeare Memorial Theatre in Stratford-upon-Avon in 1950, James Mason had played Brutus at the Abbey Theatre in Dublin in the 1940s, and John Hoyt, who plays Decius Brutus, also played him in the Mercury Theatre's 1937 stage version. Gielgud later played the title role in the 1970 film with Charlton Heston, Jason Robards and Richard Johnson (as Cassius) and in a stage production directed by John Schlesinger at the Royal National Theatre. John Houseman, who had produced the famous 1937 Broadway version of the play starring Orson Welles and the Mercury Theatre, also produced the MGM film. By this time, however, Welles and Houseman had had a falling out, and Welles had nothing to do with the 1953 film. P. M. Pasinetti, Italian-American writer, scholar, and teacher at UCLA served as a technical advisor.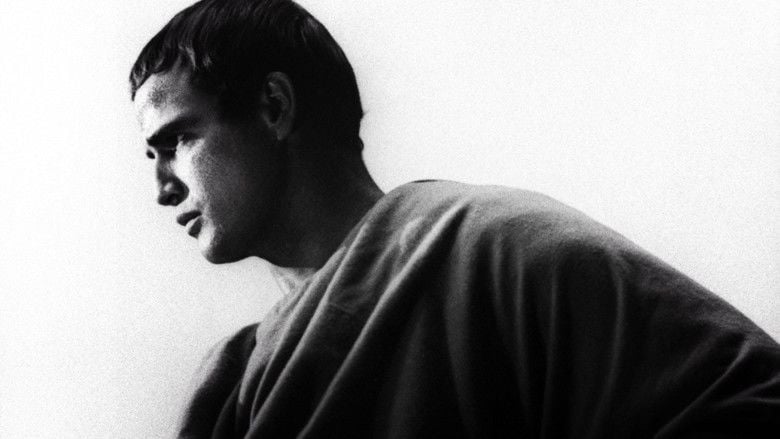 Brando's casting was met with some skepticism when it was announced, as he had acquired the nickname of "The Mumbler" following his performance in A Streetcar Named Desire (1951). Director Joseph L. Mankiewicz even considered Paul Scofield for the role of Mark Antony if Brando's screen test was unsuccessful. Brando asked John Gielgud for advice in declaiming Shakespeare, and adopted all of Gielgud's recommendations. Brando's performance turned out so well that the New York Times stated in its review of the film: "Happily, Mr. Brando's diction, which has been guttural and slurred in previous films, is clear and precise in this instance. In him a major talent has emerged." Brando was so dedicated in his performance during shooting that Gielgud offered to direct him in a stage production of Hamlet, a proposition that Brando seriously considered but ultimately turned down. During filming, James Mason became concerned that Brando was stealing the audience's sympathy away from him and his character, Brutus, so Mason appealed to Mankiewicz, with whom he had bonded earlier while making the film 5 Fingers, requesting that the director stop Brando from dominating the film and "put the focus back where it belongs. Namely on me!" The subsequent shift in directorial attention didn't escape Brando, who threatened to walk off the film if Mankiewicz "threw one more scene to Mason", alleging a ménage à trois among Mankiewicz, Mason and Mason's wife Pamela. Despite the feuding, production continued with only minimal disruption, thanks to what Gielgud called, "Mankiewicz's consummate tact that kept us together as a working unit."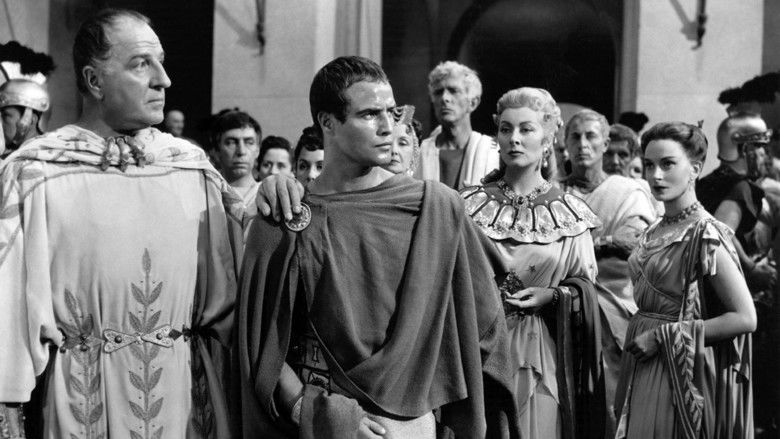 O. Z. Whitehead is listed on the Internet Movie Database as having played Cinna the Poet in the film and not receiving screen credit, but his one scene was deleted before release, and it is not included in any DVD or video releases of the film. (However, Cinna the Conspirator does appear; he is played by actor William Cottrell.)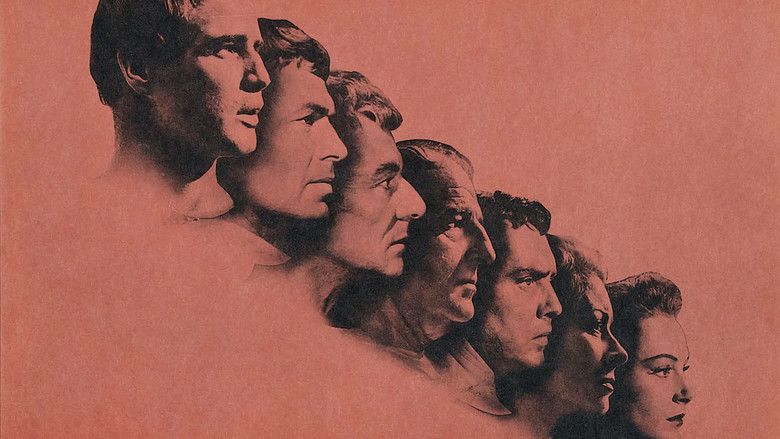 The film received highly favorable reviews. In the second volume of his book The Story of Cinema, author David Shipman pointed to Gielgud "negotiating the verse as in no other Shakespeare film to date except Olivier's". The film currently has a 95% approval rating on Rotten Tomatoes.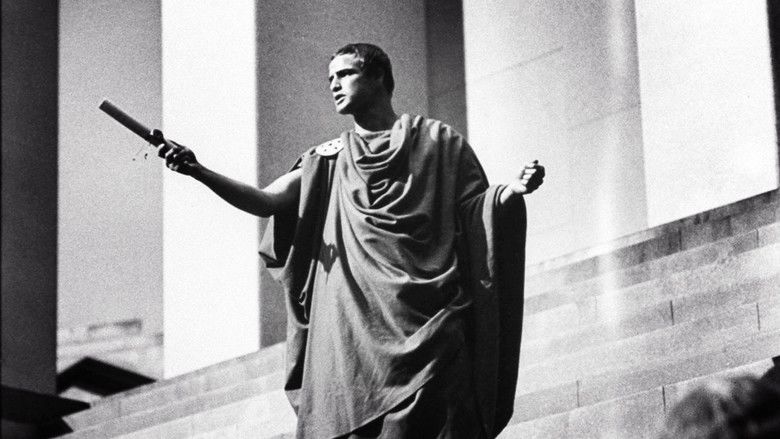 The film is recognized by American Film Institute in these lists: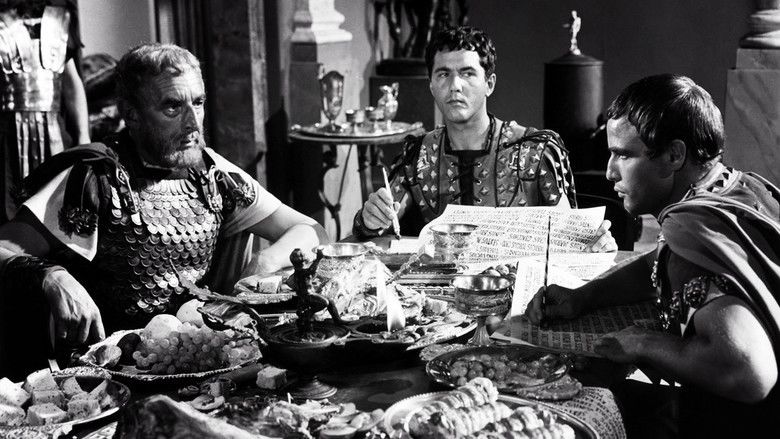 2008: AFI's 10 Top 10:
Nominated Epic Film
According to MGM records the film earned $2,021,000 in the US and Canada and $1,899,000 elsewhere, resulting in a profit of $116,000.
Intrada Records released an album featuring a 1995 re-recording of the film's score. The re-recording was performed by the Sinfonia of London and conducted by Bruce Broughton.
The film won the Academy Award for Best Art Direction (Cedric Gibbons, Edward Carfagno, Edwin B. Willis, Hugh Hunt), and was nominated for the Best Actor in a Leading Role (Marlon Brando), Best Cinematography, Black-and-White, Best Music, Scoring of a Dramatic or Comedy Picture and Best Picture. Brando's nomination was the third time in three consecutive years that he was nominated for the Best Actor Academy Award. He was nominated in 1951 for A Streetcar Named Desire and in 1952 for Viva Zapata!. He would win the following year for On the Waterfront.
It also won two BAFTA awards for Best British Actor (John Gielgud) and Best Foreign Actor (Marlon Brando). It was also nominated in the Best Film category. Brando won the BAFTA Best Actor award in three consecutive years for Viva Zapata! (1952), Julius Caesar (1953), and On the Waterfront (1954).
It won the Best Film and Best Actor Award for James Mason from The National Board of Review. It also won the Golden Leopard at the Locarno International Film Festival.
Julius Caesar has had regular showings on Turner Classic Movies. On August 11, 2014, it was one of the features spotlighting Marlon Brando in the annual "Summer Under the Stars" series and, on February 15, 2015, was screened as part of another annual tradition, "31 Days of Oscar".
"Hi, I'm Robert Osborne. One of the things that fascinated moviegoers about Marlon Brando early in his movie career is you never knew in what guise he was gonna show up. The only thing that seemed consistent about him was the fact that he mumbled a lot. He mumbled in his very first film — Stanley Kramer's The Men — he mumbled even more in his second and third films, A Streetcar Named Desire and Viva Zapata! So imagine the jokes that went around when it was announced that film number four for Marlon Brando was gonna be a movie version of Shakespeare's Julius Caesar. Brando, the mumbler, speaking Shakespeare? I mean — ya gotta be kidding. But, indeed, soon up there on the big screen, was Brando playing Mark Antony, delivering the famous funeral oratory, for his great assassinated friend, Julius Caesar, speaking his lines clearly and brilliantly, and surprising everybody yet again.
Well, our movie has many assets beyond Marlon Brando. Julius Caesar was directed by Joseph Mankiewicz and boasts an all-star cast that includes James Mason, John Gielgud, Edmond O'Brien and Louis Calhern. And, for the first and only time in the same film, Greer Garson who, after ten years as the queen of the MGM studios, was on her way out, and Deborah Kerr, Garson's successor as MGM's first lady was even more solidly in. This was quite a defining film for Marlon Brando, particularly though. It showed everybody that Brando was indeed an actor capable of classical work as well as so-called kitchen-sink dramas which were so popular at that time. Well, here's the movie which MGM premiered in New York not in a regular cinema house, but a legit theater, just like a stage play. Here's Julius Caesar."
"Hail Caesar! You know, since the works of William Shakespeare were never your ordinary sell in movie houses, the producer of this film, John Houseman, and its director, Joseph Mankiewicz, had to sell MGM on letting them make Seez… Julius Caesar as a movie — convincing them that it would best be done by casting the film with star names — by also keeping the budget of the film very low. The sets, for example, were recycled from the MGM film Quo Vadis, which had been made two years earlier, in Rome, after which, many of its sets were sent back to Hollywood. After making this film, Greer Garson, who played Calpurnia, made one more film at MGM, called Her Twelve Men, then she left the studio after sixteen years in MGM's employ. She later had a great movie success and received another Academy Award nomination, seven years later, for a film she made at Warner Brothers, Sunrise at Campobello. For Deborah Kerr, Portia, her great days in films were just ahead. From Here to Eternity, The King and I, An Affair to Remember, Separate Tables and five more Oscar nominations for Deborah. But for us right now — more Brando. Joined again by John Gielgud, this time also with George C. Scott, Marthe Keller and Beatrice Straight." [the film is The Formula (1980)]