Full Name

Marlin Davis




Role

Actor




Cause of death

Cancer




Height

1.87 m




Years active

1942-1981




Children

Tara Diane Davis




Name

Jim Davis







Born

August 26, 1909 (

1909-08-26

)

Edgerton, Platte County Missouri, U.S.




Resting place

Forest Lawn Memorial Park in Glendale, California




Died

April 26, 1981, Northridge, Los Angeles, California, United States




Spouse

Blanche Hammerer (m. 1945–1981)




Movies and TV shows

Dallas, Stories of the Century, Raiders of Old California, The Quiet Gun, Rio Lobo




Similar People

Barbara Bel Geddes, Joseph Kane, Charles Marquis Warren, Sam Newfield, Hank Worden
Rare photos of the late great jim davis jock from dallas
Jim Davis (August 26, 1909 – April 26, 1981) was an American actor, best known for his role as Jock Ewing in the CBS prime-time soap opera, Dallas, a role which continued until he was too ill from a terminal illness to perform.
Contents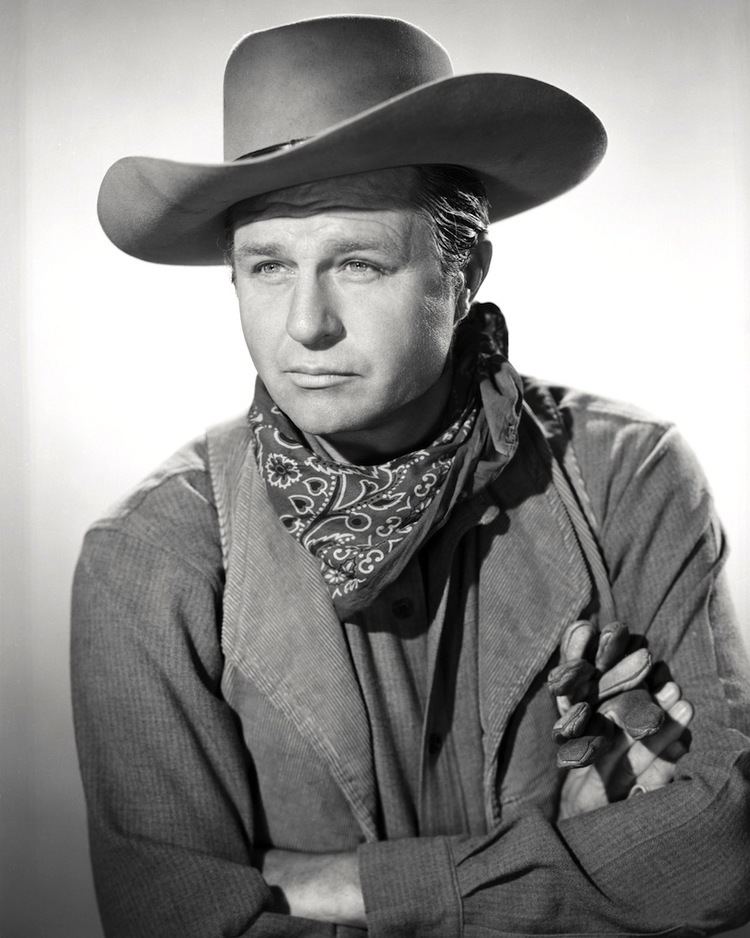 Life and career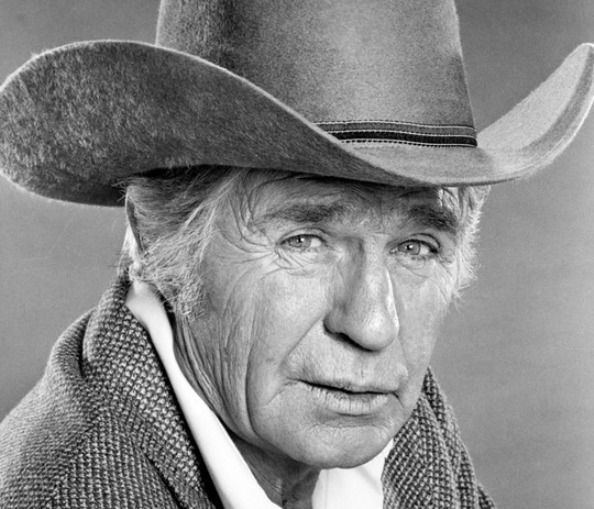 Born Marlin Davis in Edgerton in Platte County in northwestern Missouri, he attended high school in Dearborn, Missouri, and the Baptist-affiliated William Jewell College in Liberty, Missouri. At WJC, he played end on the football team and graduated with a degree in political science. He served in the United States Coast Guard during World War II.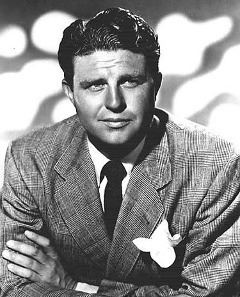 His first major screen role was opposite Bette Davis in the 1948 melodrama Winter Meeting, a lavish failure for which he was lambasted in the press as being too inexperienced to play the part properly. His subsequent film career consisted of mostly B movies, many of them westerns, although he made an impression as a U.S. senator in the Warren Beatty conspiracy thriller The Parallax View.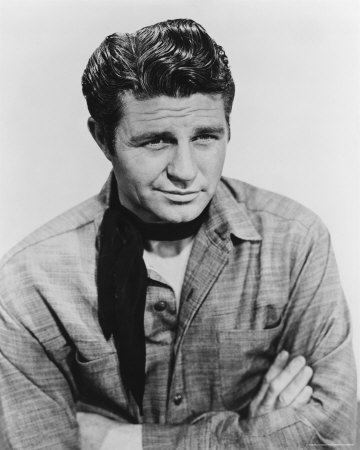 In the episode "Little Washington" of the syndicated television series Death Valley Days, Davis portrayed Mark Tabor, a U.S. representative from Nevada with aspirations to become governor of the new state. Collectively, Davis appeared thirteen times on Death Valley Days. In 1965, Davis played an historical figure, the wagon master Ezra Meeker, who is abandoned by members of his wagon train who decided to stop the trip to Oregon instead to prospect for gold in the episode "Devil's Gate". In 1967, Davis was cast as the freighter Luke Campbell of Deadwood, South Dakota, in the episode "The Day They Stole the Salamander", a reference to a Salamander Safe. In 1969, Davis played Colonel William G. Butler (1831-1912), who takes revenge on the since ghost town of Helena, Texas, after its citizens refuse to disclose the killer of Butler's son, Emmett. Butler arranges for the San Antonio and Aransas Pass Railway to bypass Helena; instead Karnes City, south of San Antonio, became the seat of government of Karnes County.
From 1954-1955, Davis starred and narrated the syndicated western anthology television series Stories of the Century. He portrayed Matt Clark, a detective for the Southwest Railroad who works to bring notorious gunfighters and outlaws to justice. His costars were Mary Castle and Kristine Miller. Stories of the Century was the first western series to win an Emmy Award. Among the historical figures featured were John Wesley Hardin, Sam Bass, Doc Holliday, the Dalton Brothers, the Younger Brothers, Belle Starr, Joaquin Murietta, L. H. Musgrove, and Clay Allison.
From 1958-1960, Davis starred as Wes Cameron opposite Lang Jeffries in the role of Skip Johnson in the syndicated adventure series Rescue 8. About this time, he guest starred on the syndicated crime drama, U.S. Marshal, starring John Bromfield.
Davis made two guest appearances on Perry Mason; as George Tabor in the season 6 episode of "The Case of the Fickle Filly.", and as murder victim Joe Farrell in the 1964, season 8 episode of "The Case of a Place Called Midnight." He also appeared on the Jack Lord adventure series, Stoney Burke. In 1964, Davis played Wyatt Earp in the episode "After the OK Corral" on Death Valley Days; William Tannen played the part of rancher and gunfighter Ike Clanton in the same episode.
Davis appeared eleven times on Gunsmoke and four times each on Daniel Boone, Wagon Train and Laramie. In the next-to-the-last Laramie episode, entitled "Trapped" (May 14, 1963), he guest starred along with Tommy Sands, Claude Akins, and Mona Freeman. In the story line, Slim Sherman (John Smith) finds an injured female kidnap victim in the woods (Freeman). Dennis Holmes, as series regular Mike Williams, rides away to seek help, but the kidnappers reclaim the hostage. Slim pursues the kidnappers but is mistaken as a third kidnapper by the girl's father (Barton MacLane). Sands plays the girl's boyfriend, who had been ordered by her father to stop seeing her. Davis also appeared in an episode of The High Chaparral and in small roles in the 1971 John Wayne vehicles Rio Lobo (1970) and Big Jake (1971).
In 1974, he starred as Marshal Bill Winter in a short-lived ABC western series The Cowboys, based on a 1972 film of the same name starring John Wayne.
Dallas and last years
After years of relatively low-profile roles, Davis was cast as family patriarch Jock Ewing on Dallas, which debuted in 1978.
During season four, he was diagnosed with multiple myeloma but continued to film the show as long as he could. In many scenes as the season progressed he was shown seated, and his voice became softer and more obviously affected by his illness. He wore a hairpiece to cover the hair he'd lost from chemotherapy. A season four storyline regarding the Takapa development and Jock's separation from Miss Ellie was ended abruptly at the end of season four. The writers depicted the couple suddenly leaving to go on an extended second honeymoon when it became obvious that Davis could no longer continue to work. Their departure in a limousine in the episode "New Beginnings" was Davis' only scene in that episode, and his condition was so poor that close watching reveals (based on his unsynchronized lip movement) that he overdubbed his one last line of dialogue. It was his final appearance on the show. He died of complications from his illness while season four was being aired.
The writers made the decision not to write his death into the Dallas storyline right away. Initially, plans were made to replace him with another actor but were dropped because of audience awareness and because no suitable actor could be found for the role to be recast.
His character remained offscreen for thirteen episodes after Davis' death, with the storyline explaining that Jock was in South America drilling for oil after taking care of Ewing Oil-related legislative business in Washington, D.C. The fifth-season episode "The Search", which confirmed the character's death in a helicopter crash, was broadcast on January 8, 1982 and contained flashback scenes of the character. A portrait of Davis in his role as Jock Ewing often appeared as a memorial on Dallas after his death.
Personal life
In 1945, Davis wed the former Blanche Hammerer (1918–2009). Their only child, Tara Diane Davis (1953–1970), was killed in an automobile accident at the age of seventeen.
Death
Davis died at his home in Northridge, California. He is interred at Forest Lawn Memorial Park Cemetery in Glendale, California.
Recognition
For his contribution to the television industry, he has a star on the Hollywood Walk of Fame at 6290 Hollywood Blvd.
References
Jim Davis (actor) Wikipedia
(Text) CC BY-SA