Country of origin

United States




Final episode date

11 March 1955




Cast

Jim Davis




Genre

Western


First episode date

23 January 1954




Network

Broadcast syndication





Written by

Maurice TombragelJoe RichardsonMilton RaisonBudd LesserGerald GeraghtyDwight Cummins




Directed by

Franklin AdreonWilliam WitneyJoe Kane




Starring

Jim DavisMary CastleKristine Miller




Theme music composer

Herschel Burke Gilbert (ASCAP)


Awards

Primetime Emmy Award for Best Western Or Adventure Series


Similar

Tales of Wells Fargo, Frontier Doctor, Annie Oakley, Death Valley Days, Laramie
Stories of the century the dalton gang
Stories of the Century is a 39-episode Western television series starring Jim Davis that ran in syndication through Republic Pictures between 1954 and 1955.
Contents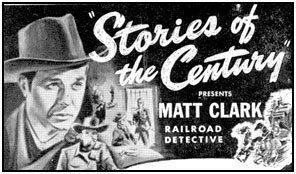 Stories of the century the dalton gang full length episode
Synopsis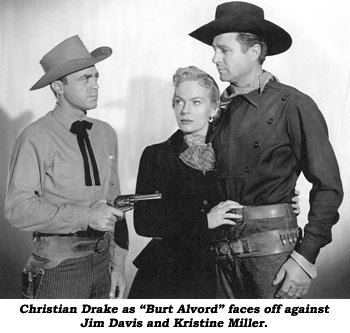 Jim Davis, who later played Jock Ewing on the CBS series Dallas, portrayed the role of fictitious Southwest Railroad detective Matt Clark. Davis also narrated each episode. Mary Castle co-starred in twenty-six episodes as Clark's attractive assistant, Frankie Adams. Castle left the program and was replaced by Kristine Miller who appeared in thirteen episodes as Margaret Jones, or "Jonesy".
Historical episodes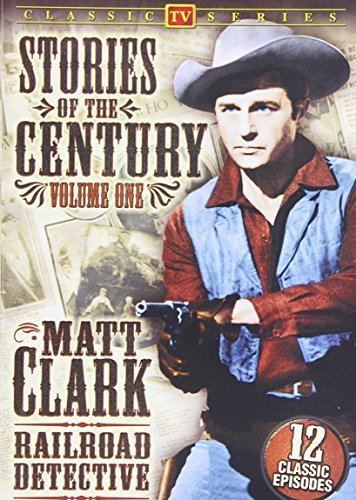 Clark and his female associates traveled the American West weekly seeking to capture the most notorious badmen. Clark's appearances seemed contrived, as when he appears just at the time young Robert Ford was assassinating Jesse James. Otherwise, the stories have a limited educational value because each episode follows the basic facts of history. The budget for the series was quite modest. Though fictional, the black-and-white program uses newspaper accounts and some historical records to enforce historical accuracy.
The episodes focus on the capture of notorious bad men, such as John Wesley Hardin, Billy the Kid, Sam Bass, Clay Allison, Bill Doolin, the Dalton Brothers, the Younger Brothers, and Johnny Ringo, with Donald Curtis in the role of the outlaw Johnny Ringgold or John B. Ringgold. Fess Parker, Myron Healey, and Robert Bray appeared as the Dalton brothers, Grat, Bob, and Emmett Dalton, respectively.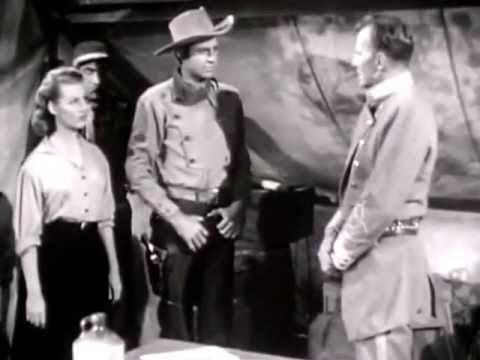 Robert Knapp played the former Fort Worth marshal Jim Courtright, who established a protection racket in his city until his clients rebelled, and he was gunned down by Luke Short, portrayed in the episode by Wally Cassell.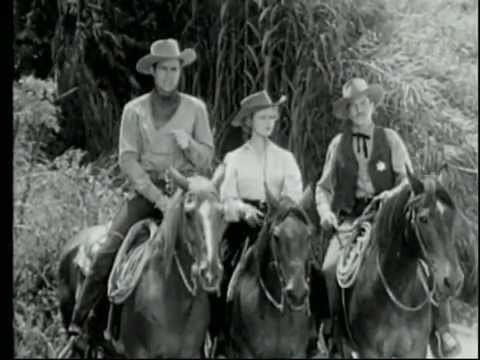 Chris Drake and Paul Sorensen were cast as deputies-turned-bandits Burt Alvord and Billy Stiles, who operated in the Arizona Territory early in the 20th century.Morris Ankrum and John Smith, later of NBC's Cimarron City and Laramie, played businessmen Chris Evans and John Sontag, respectively, who turn to train robbery to thwart the Southern Pacific Railroad. Jimmie Dodd of The Mickey Mouse Club appears as a deputy in this episode, which takes considerable liberty with historical facts.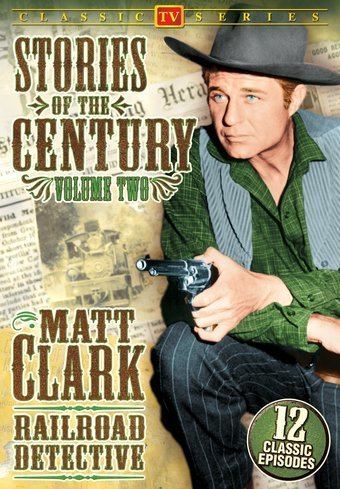 Other segments focus on Doc Holliday, Tom Horn, Nate Champion, Cherokee Bill, Black Jack Ketchum, Black Bart, Augustine Chacon, Crazy Horse, Harry Tracy, the Wild Bunch of Wyoming, William Quantrill, Geronimo, Frank James, Billy the Kid, Henry Plummer, Belle Starr, and Cattle Kate Watson.
Guest stars
Notable guest stars included Marie Windsor as Belle Starr; the series premiere, with Stuart Randall appearing in this episode as a sheriff;Richard Jaeckel as Billy the Kid; Lee Van Cleef as Jesse James, Tyler MacDuff as Bob Ford, Rodolfo Hoyos, Jr., as the Mexican outlaw and folk hero Augustine Chacon, Steve Brodie as Harry Tracy, Henry Brandon as Nate Champion, the first casualty of the Johnson County Range War in Wyoming, and Richard Webb as John Wesley Hardin. Jean Parker appeared as Ella "Cattle Kate" Watson, and James Seay portrayed her companion, the storekeeper James "Jim" Averell.
Don Haggerty played the bandit Sam Bass; however, Haggerty was forty when he donned the role of Bass, but the real Bass was gunned down at the age of twenty-seven in Round Rock, Texas. Denver Pyle portrayed Bass henchman Bill Hayes.
Leo Gordon, known for his mastery of brutish characters, portrayed Bill Doolin, the native Arkansan who founded the Wild Bunch and was shot to death as he escaped from prison.
Pat Hogan appeared as Crawford Goldsby, or Cherokee Bill, the notorious outlaw from Oklahoma, ordered by U.S. District Judge Isaac Parker to be hanged for multiple crimes committed by the age of twenty. Judge Parker, played by Pierre Watkin, had first given Goldsby imprisonment, but after the outlaw's escape and the commission of further crimes, Parker ordered him to be executed. Brad Johnson had a minor role as a deputy on a train who was stabbed by Cherokee Bill. At this time, Johnson was also portraying deputy sheriff Lofty Craig on the western series Annie Oakley.
Other guests: Jack Kelly as gunfighter and cattleman bandit Clay Allison, Chief Yowlachie as Geronimo, with Brett King in this segment as Lieutenant Charles B. Gatewood; Paul Picerni as Rube Burrow, Don "Red" Barry as the outlaw Milt Sharp, Kim Spalding as Doc Holliday, the frontier dentist and gunfighter; Sheb Wooley, later of Rawhide, as Jim Younger; Rick Jason as Joaquin Murietta, the notorious Mexican bandit of the California Gold Rush, and Anthony Caruso as another California bandit, Tiburcio Vasquez. Glenn Strange, prior to his role as the bartender Sam Noonan on Gunsmoke, portrayed Sheriff Billy Rowland.
Douglas Kennedy starred as gunfighter William P. Longley, Jack Elam portrayed Black Jack Ketchum, and I. Stanford Jolley played Sheriff Bascome in the episode "Black Bart", with Arthur Space in the title role.
Gloria Winters of Sky King appeared as the young female bandit Little Britches in the episode of the same name, later known through the 1981 film Cattle Annie and Little Britches. James Best co-starred with Winters as the outlaw Dave Ridley.
Gregg Palmer appeared in the penultimate episode as Joseph A. "Jack" Slade of Julesburg, Colorado, who killed and mutilated the stagecoach robber and horse thief, Jules Beni.John Dehner portrayed Sheriff Henry Plummer of Idaho Territory, who was hanged in 1864 by Montana vigilantes. Lane Bradford and Mike Ragan played henchmen Ned Ray and Red Yeager, respectively.
In the final segment, John Archer appeared as L.H. Musgrove, who steals a herd of horses from a railroad stockyard. Matt Clark tracks the stolen herd, while Jonesy investigates a murder at the railroad telegraph office. The detectives soon suspect that both matters are related. In 1868, Musgrove was sprung from jail and lynched by a vigilante mob in Denver, Colorado.
DVD release
All episodes are in the public domain and available in poor quality on numerous budget DVDs and streaming sites like the Internet Archive and YouTube. In February 2016, Nostalgia Family Video released a 5-DVD box set, Stories of the Century: The Complete Series. For the first time, it contains fully remastered, uncut episodes, with audio and video far in advance of anything previously available.
References
Stories of the Century Wikipedia
(Text) CC BY-SA