Full Name

Norton Earl Worden

Resting place

Forest Lawn Memorial Park, Glendale

Spouse

Emma Louise Eaton (m. 1940–1977)

Movies




Similar People

Harry Carey Jr, Ward Bond, Chuck Roberson, William H Clothier, Alan Le May

Died

December 6, 1992 (aged 91) Los Angeles, California, U.S.
Hank Worden Thank You Kindly
Hank Worden (born Norton Earl Worden July 23, 1901 – December 6, 1992) was an American cowboy-turned-character-actor who appeared in many Westerns including The Lone Ranger.
Contents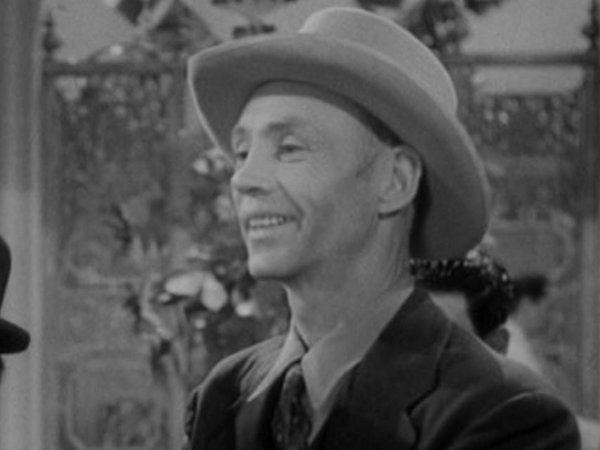 Biography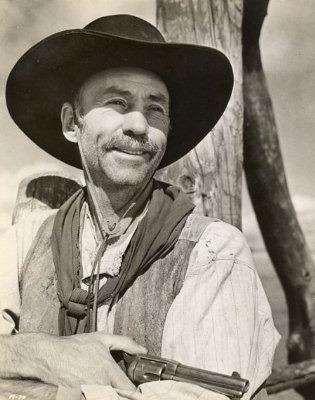 Worden was raised on a cattle ranch near Glendive, Montana and was educated at Stanford University and the University of Nevada as an engineer. He enlisted in the U.S. Army hoping to become an Army pilot, but washed out of flight school. An expert horseman, he toured the country in rodeos as a saddle bronc rider. During one ride, his horse landed atop him and broke his neck, but aside from a temporarily sore neck, Worden did not know of the break until x-rayed twenty years later. While appearing in a rodeo at Madison Square Garden in New York, he and fellow cowboy Tex Ritter were chosen to appear in the Broadway play Green Grow the Lilacs, the play from which the musical Oklahoma! was later derived. Following the run of the play, Worden drove a cab in New York, then worked on dude ranches as a wrangler and as a guide on the Bright Angel trail of the Grand Canyon.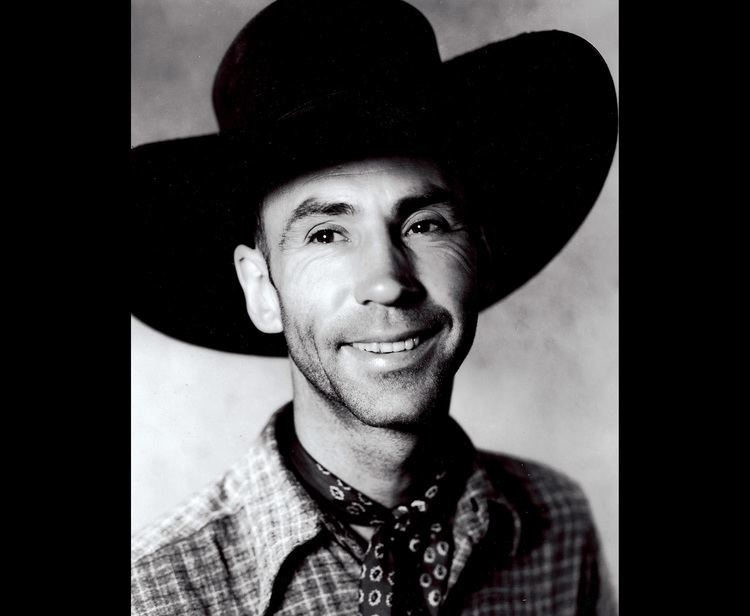 A chance encounter with actress Billie Burke at a dude ranch led her to recommend him to several film producers. Worden made his film debut as an extra in Cecil B. DeMille's The Plainsman (though a few later films were released prior to The Plainsman). By this time, Tex Ritter had become a star, and Worden played sidekick roles in a number of Ritter's Westerns. In several of his early appearances, Worden was billed as "Heber Snow" until he reverted to his real name. A small part in Howard Hawks's Come and Get It led to a number of later appearances for that director, who also recommended him to director John Ford. He appeared in episode 121 of the TV Series the Lone Ranger.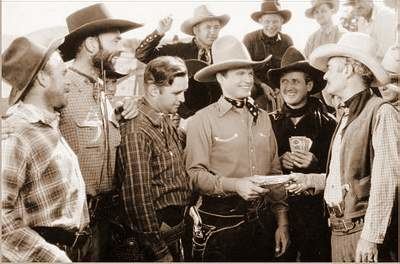 Worden eventually became a member of the John Ford Stock Company, and was directed by Ford twelve times in films and television. The connection with Ford led to an association with actor John Wayne, and Worden appeared in 17 of Wayne's films. Foremost among his collaborations with Wayne and Ford is The Searchers, the 1956 classic Western in which Worden portrayed his most memorable role, that of "Mose Harper," the Shakespearean fool who only longed for "a roof over [his] head and a rocking chair by the fire."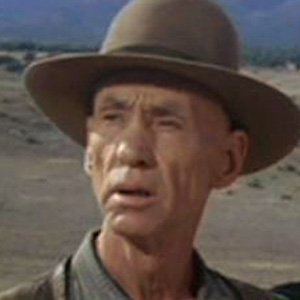 Worden's best performances were given for demanding directors. He had a striking appearance: tall, thin, bald, his voice and mannerisms unforgettable to anyone who saw him. He worked steadily in television as well as films, long outliving Hawks, Ford and Wayne, and achieving some late notice as a senile hotel waiter in David Lynch's Twin Peaks TV series.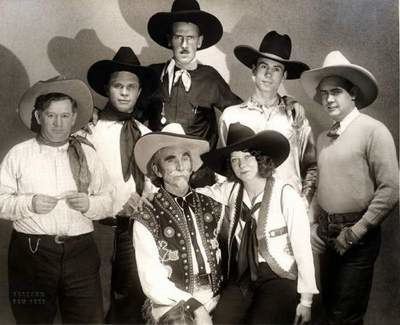 In 1992, Worden hosted and co-produced, with director Clyde Lucas, an independent special shown on the Nostalgia Channel and some PBS stations entitled Thank Ya, Thank Ya Kindly. The special looked back on Worden's career and featured guests Clint Eastwood, Paul Hogan, Harry Carey Jr., Ben Johnson, Frankie Avalon, Burt Kennedy and stuntman Dean Smith.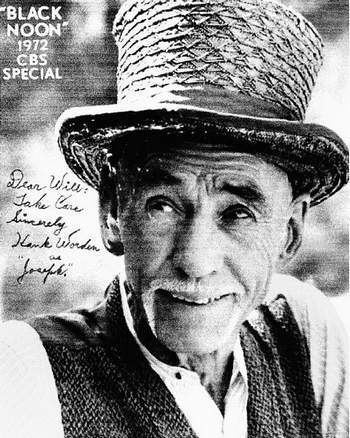 Widowed by his wife of 37 years (the former Emma Louise Eaton) in 1977, he later shared his house for several years with actor Jim Beaver. In good health through his 91st year, he died peacefully during a nap at his home in Los Angeles on December 6, 1992. He was survived by his daughter, Dawn Henry, whom he and his wife had adopted as an adult.
Television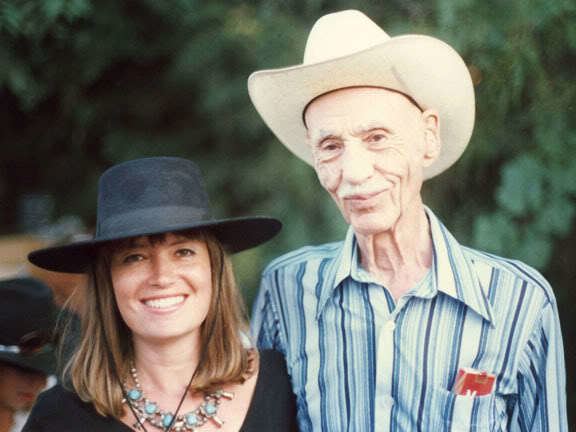 The Lone Ranger - episode - The Tenderfeet (1949) as Rusty Bates
The Lone Ranger - episode - Woman from Omaha (1953) as Whip
The Lone Ranger - episode - The Ghost of Coyote Canyon (1953) as Ed
The Lone Ranger - episode - Stage to Tishomingo (1954) as Ike Beatty, Stage driver
The Lone Ranger - episode - The Bait: Gold! (1955) as Jud, Stagecoach Driver
The Lone Ranger - episode - The Banker's Son (1957) as Bruckner
Wagon Train - episode - The Colter Craven Story (1960) as Hank (uncredited)
Wagon Train - episode - The Nellie Jefferson Story (1961) as Trader
Bonanza - episode - The Stranger (1960) as Station Attendant
Bonanza - episode - The Bride (1961) as Ned Birch (Old Miner)
Bonanza - episode - Tommy (1966) as Dave (uncredited)
Hondo and the Apaches - TV movie (1967) as One of Gallagher's Mine Workers (uncredited)
Hondo - episode - Hondo and the Eagle Claw (1967) as Miner (uncredited)
Hondo - episode - Hondo and the War Cry (1967) as Miner (uncredited)
McCloud - episode - A Little Plot at Tranquil Valley (1972) as Elderly Patient (uncredited)
Gunsmoke - episode - The Tarnished Bridge (1974) as Claude
The Yellow Rose - episode - A Question of Love (1983) as Old Man
Knight Rider - episode - Fright Knight (1985) as Slim
Twin Peaks (1990-1991) as Waiter
References
Hank Worden Wikipedia
(Text) CC BY-SA