Cause of death

Double pneumonia







Born

December 25, 1902 (

1902-12-25

)

Other names

Barton Mac LaneBarton MaclaneBarton McLane

Alma mater

Wesleyan UniversityAmerican Academy of Dramatic Arts

Occupation

Actor, playwright, screenwriter

Spouse

Charlotte Wynters (m. 1939–1969), Martha Stewart (m. 1925–1930)

Children

Martha MacLane, William MacLane

Movies and TV shows




Similar People
High Sierra (1941) Roy Earle meets Jake Kranmer (Barton MacLane)
Barton MacLane (December 25, 1902 – January 1, 1969) was an American actor, playwright, and screenwriter. Although he appeared in many classic films from the 1930s through the 1960s, he was known for his role as Gen. Martin Peterson on the 1960s NBC television comedy series I Dream of Jeannie, with Barbara Eden and Larry Hagman.
Contents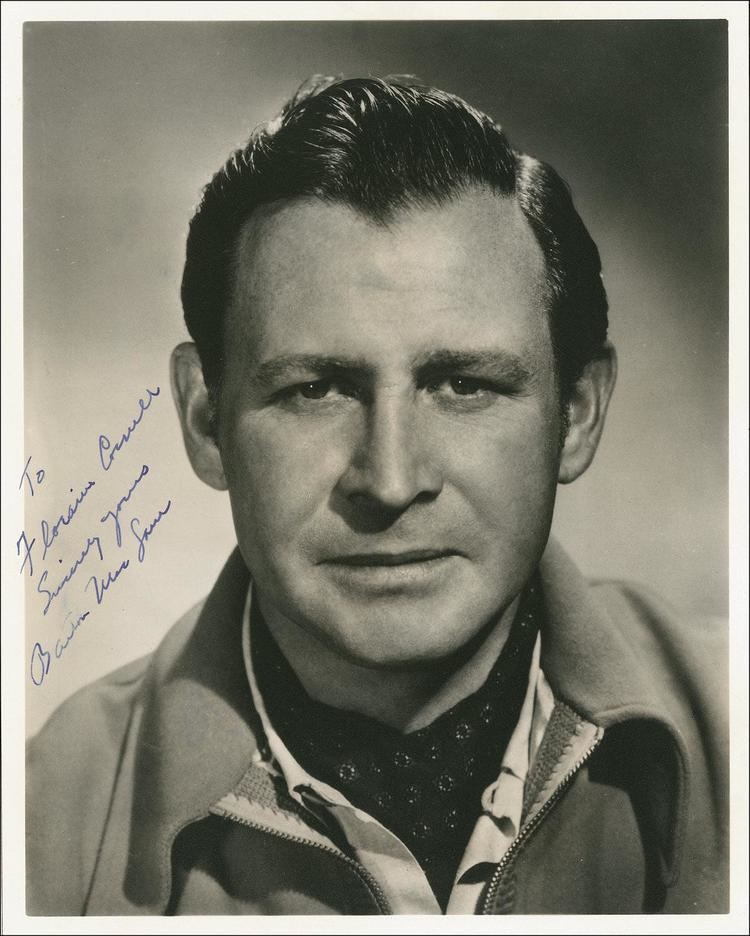 Career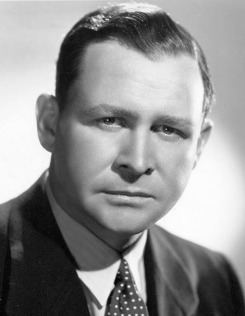 MacLane was born in Columbia, South Carolina on Christmas Day, 1902. He attended Wesleyan University in Middletown, Connecticut, where he excelled at American football. His first movie role, in The Quarterback (1926), was a result of his athletic ability. He then attended the American Academy of Dramatic Arts.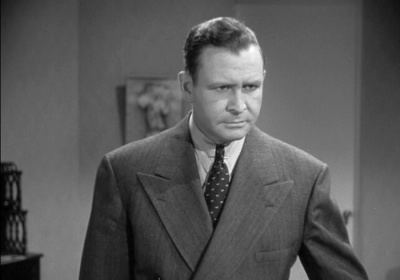 He made his Broadway debut in 1927, playing the assistant district attorney in Bayard Veiller's The Trial of Mary Dugan. He then performed in the 1928 Broadway production of Gods of the Lightning and was part of the original cast of Subway Express as Officer Mulvaney in 1929. He appeared in the Marx Brothers' 1929 film debut The Cocoanuts. MacLane made his first credited film appearance in the 1931 romantic drama His Woman. The following year, he wrote the play Rendezvous, which he sold to Arthur Hopkins. The play was performed on Broadway, with MacLane in a featured role.
Film work: 1930s-1950s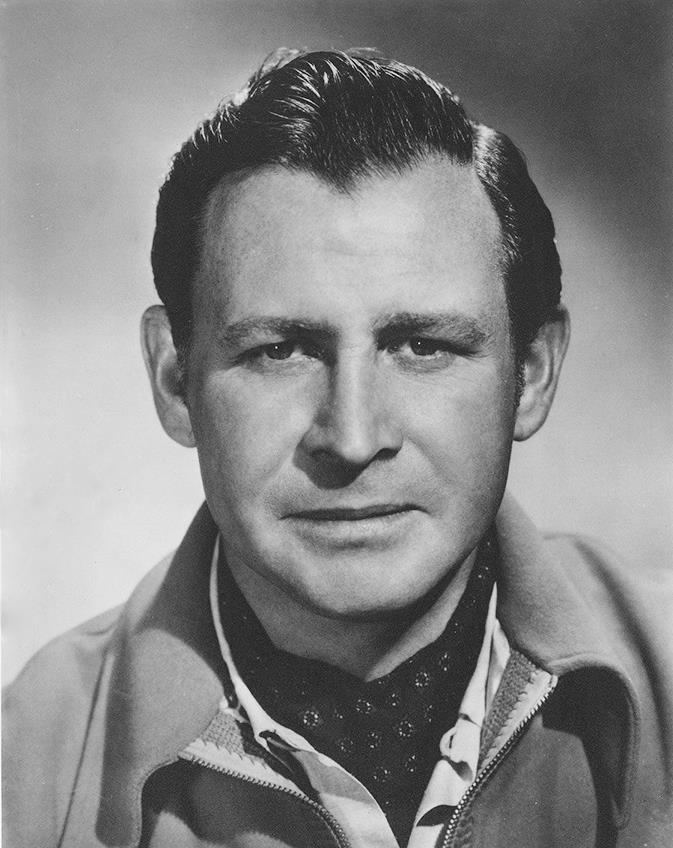 The success of Rendezvous landed MacLane a contract with Warner Bros. and brought him to the attention of several renowned film directors, including Fritz Lang, Michael Curtiz, and William Keighley. As a result, throughout the remainder of the 1930s, MacLane was highly active in film, with major supporting roles in such productions as The Case of the Curious Bride, G Men, The Prince and the Pauper, and Lang's You Only Live Once and You and Me. He also played the role of detective Steve McBride, opposite Glenda Farrell in seven of the nine films featuring the fictional newspaper reporter Torchy Blane.
During the 1930s and 1940s, MacLane worked alongside Humphrey Bogart in several films. He played Lieutenant Dundy opposite Bogart's Sam Spade in The Maltese Falcon, writer/director John Huston's acclaimed film noir based upon Dashiell Hammett's novel. MacLane again collaborated with both Bogart and Huston on the Academy Award-winning 1948 adventure film The Treasure of the Sierra Madre.
MacLane's many other film credits during the 1940s include The Big Street, Victor Fleming's Dr. Jekyll and Mr Hyde, Fritz Lang's Western Union, Reginald Le Borg's The Mummy's Ghost, and Frank Borzage's The Spanish Main. He also appeared in two Tarzan films starring Johnny Weissmuller, Tarzan and the Amazons and Tarzan and the Huntress. Some of MacLane's films during the 1950s include Kiss Tomorrow Goodbye, The Glenn Miller Story, and Three Violent People.
As he was the regular heavy and bad guy, juveniles started using the term "Don't give me that Barton MacLane", if they felt justly or unjustly being turned off by adults or authorities, e.g. cops, teachers and so on.
Television and final films
In the 1950s, MacLane began to appear regularly on television. Between 1953 and 1967, he guest starred on such programs as Conflict, Lux Video Theatre, Westinghouse Desilu Playhouse, Laramie, The Monkees, and Gunsmoke. In 1958 he played Sen. Harriman Baylor in the Perry Mason episode, "The Case of the Foot-Loose Doll." In 1960 he played Eugene Norris, Perry's friend and small-town sheriff, in "The Case of the Violent Village." In 1964 he played Archer Osmond in "The Case of the Ruinous Road".
During the 1960-1961 television season, MacLane was a series regular on twenty-seven episodes of NBC's western, Outlaws, in which he played Marshal Frank Caine.:802 He made his last film appearance in Frank Capra's Academy Award-nominated 1961 comedy Pocketful of Miracles.
MacLane was cast in 1965 in the recurring role of General Martin Peterson on I Dream of Jeannie. He appeared in thirty-five episodes of the series between 1965 and 1969. Three of MacLane's episodes were aired after his death. His character was replaced on later episodes of that show by Gen. Winfield Schaeffer, played by Vinton Hayworth, who died the following year. Hayworth also died before all episodes featuring his character had aired.
Personal life
Maclane played several musical instruments, including the violin, piano, and guitar. In 1939, MacLane married actress Charlotte Wynters. From the 1940s until his death, he maintained a cattle ranch in eastern Madera County, California, where he made his home when he was not acting.
Death
MacLane died of double pneumonia on New Year's Day, 1969 in Santa Monica, California. He was buried in Valhalla Memorial Park Cemetery. His survivors included his wife, an adopted daughter, and a grandchild.
Recognition
For his contribution to the television industry, MacLane has a star on the Hollywood Walk of Fame at 6719 Hollywood Boulevard.
References
Barton MacLane Wikipedia
(Text) CC BY-SA