Cause of death

Prostate cancer







Full Name

Ernest Frederick McIntyre Bickel

Born

August 31, 1897 (

1897-08-31

)

Died

April 14, 1975, Los Angeles, California, United States

Children

Anthony March, Penelope March

Books

Wind Power for the Electric-utility Industry: Policy Incentives for Fuel Conservation

Movies

Dr Jekyll and Mr Hyde, The Best Years of Our Lives, A Star Is Born, Nothing Sacred, Inherit the Wind




Similar People
Biographies 6 actors and actresses fredric march
Fredric March (born Ernest Frederick McIntyre Bickel; August 31, 1897 – April 14, 1975) was a "distinguished stage actor and one of Hollywood's most celebrated, versatile stars of the 1930s and 40s." He won the Academy Award for Best Actor for Dr. Jekyll and Mr. Hyde (1931) and The Best Years of Our Lives (1946), as well as the Tony Award for Best Actor in a Play for Years Ago (1947) and Long Day's Journey into Night (1956).
Contents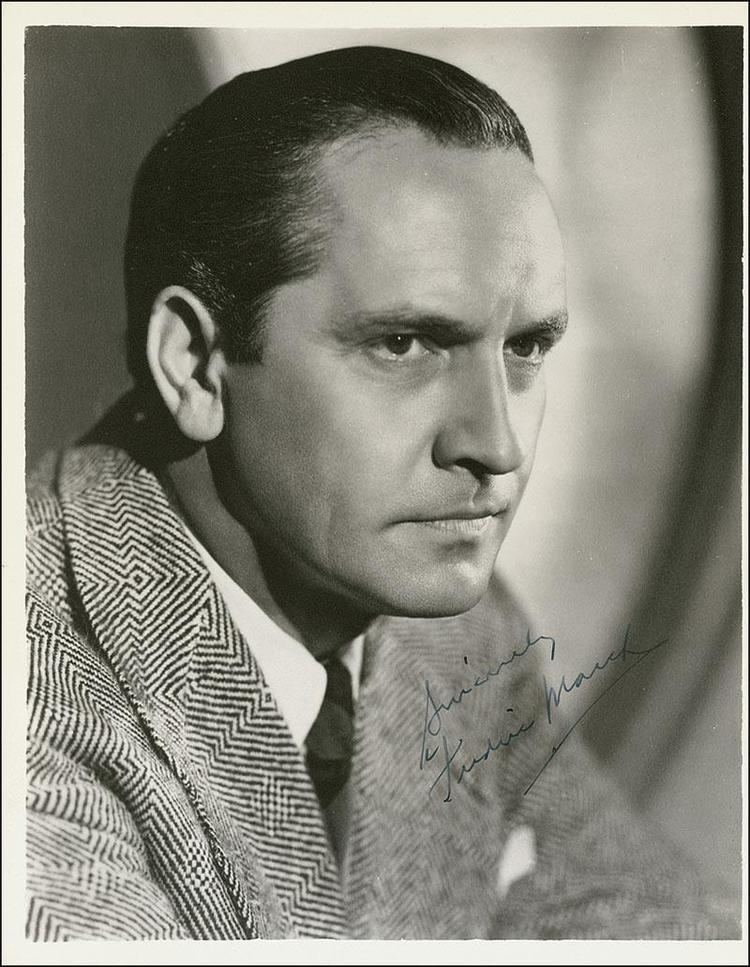 March is the only actor to have won both the Academy Award and the Tony Award twice.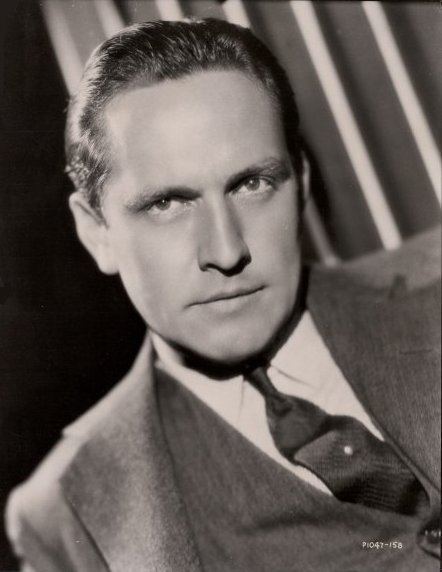 Fredric march film society tribute
Early life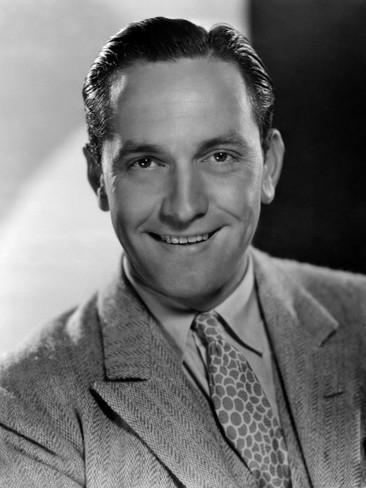 March was born in Racine, Wisconsin, the son of Cora Brown Marcher (1863–1936), a schoolteacher, and John F. Bickel (1859–1941), a devout Presbyterian Church elder who worked in the wholesale hardware business. March attended the Winslow Elementary School (established in 1855), Racine High School, and the University of Wisconsin–Madison where he was a member of Alpha Delta Phi. He began a career as a banker, but an emergency appendectomy caused him to re-evaluate his life, and in 1920, he began working as an extra in movies made in New York City, using a shortened form of his mother's maiden name. He appeared on Broadway in 1926, and by the end of the decade, signed a film contract with Paramount Pictures. March served in the United States Army during World War I as an artillery lieutenant.
Career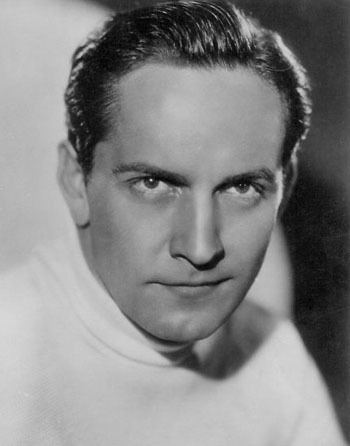 March received an Oscar nomination for the 4th Academy Awards in 1930 for The Royal Family of Broadway, in which he played a role modeled on John Barrymore. He won the Academy Award for Best Actor for the 6th Academy Awards in 1932 for Dr. Jekyll and Mr. Hyde (tied with Wallace Beery for The Champ, although March accrued one more vote than Beery). This led to roles in a series of classic films based on stage hits and classic novels like Design for Living (1933) with Gary Cooper and Miriam Hopkins; Death Takes a Holiday (1934); Les Misérables (1935) with Charles Laughton; Anna Karenina (1935) with Greta Garbo; Anthony Adverse (1936) with Olivia de Havilland; and as the original Norman Maine in A Star is Born (1937) with Janet Gaynor, for which he received his third Oscar nomination.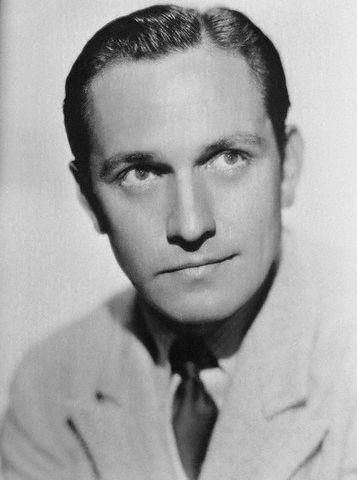 March resisted signing long-term contracts with the studios, enabling him to play roles in films from a variety of studios. He returned to Broadway after a ten-year absence in 1937 with a notable flop, Yr. Obedient Husband, but after the success of Thornton Wilder's The Skin of Our Teeth he focused as much on Broadway as on Hollywood. He won two Best Actor Tony Awards: in 1947 for the play Years Ago, written by Ruth Gordon; and in 1957 for his performance as James Tyrone in the original Broadway production of Eugene O'Neill's Long Day's Journey Into Night. He also had major successes in A Bell for Adano in 1944 and Gideon in 1961, and played Ibsen's An Enemy of the People on Broadway in 1951. During this period he also starred in films, including I Married a Witch (1942) and Another Part of the Forest (1948), and won his second Oscar in 1946 for The Best Years of Our Lives.
March also branched out into television, winning Emmy nominations for his third attempt at The Royal Family for the series The Best of Broadway as well as for television performances as Samuel Dodsworth and Ebenezer Scrooge. On March 25, 1954, March co-hosted the 26th Annual Academy Awards ceremony from New York City, with co-host Donald O'Connor in Los Angeles.
March's neighbor in Connecticut, playwright Arthur Miller, was thought to favor March to inaugurate the part of Willy Loman in the Pulitzer Prize-winning Death of a Salesman (1949). However, March read the play and turned down the role, whereupon director Elia Kazan cast Lee J. Cobb as Willy, and Arthur Kennedy as one of Willy's sons, Biff Loman, two men that the director had worked with in the film Boomerang (1947). March later regretted turning down the role and finally played Willy Loman in Columbia Pictures's 1951 film version of the play, directed by Laslo Benedek, receiving his fifth and final Oscar nomination as well as a Golden Globe Award. March also played one of two leads in The Desperate Hours (1955) with Humphrey Bogart. Bogart and Spencer Tracy had both insisted upon top billing and Tracy withdrew, leaving the part available for March.
In 1957, March was awarded The George Eastman Award, given by George Eastman House for "distinguished contribution to the art of film."
On February 12, 1959, March appeared before a joint session of the 86th United States Congress, reading of the Gettysburg Address as part of a commemorations of the 150th anniversary of Abraham Lincoln's birth.
March co-starred with Spencer Tracy in the 1960 Stanley Kramer film Inherit the Wind, in which he played a dramatized version of famous orator and political figure William Jennings Bryan. March's Bible-thumping character provided a rival for Tracy's Clarence Darrow-inspired character. In the 1960s, March's film career proceeded with a performance as President Jordan Lyman in the political thriller Seven Days in May (1964) in which he co-starred with Burt Lancaster, Kirk Douglas, and Edmond O'Brien; the part earned March a Golden Globe nomination as Best Actor.
March made several spoken word recordings, including a version of Oscar Wilde's The Selfish Giant issued in 1945, in which he narrated and played the title role, and The Sounds of History, a twelve volume LP set accompanying the twelve volume set of books The Life History of the United States, published by Time-Life. The recordings were narrated by Charles Collingwood, with March and his wife Florence Eldridge performing dramatic readings from historical documents and literature.
Following surgery for prostate cancer in 1970, it seemed his career was over, yet he managed to give one last performance in The Iceman Cometh (1973), as the complicated Irish saloon keeper, Harry Hope.
Personal life
March was married to actress Florence Eldridge from 1927 until his death in 1975, and they had two adopted children. He died from prostate cancer, at age 77, in Los Angeles, California; he was buried at his estate in New Milford, Connecticut.
Throughout his life, he and his wife were supporters of the Democratic Party.
Tributes
March has a star for motion pictures on the Hollywood Walk of Fame at 1620 Vine Street. In addition, the 500-seat theater at the University of Wisconsin-Oshkosh is named after March, as well as the 168-seat Fredric March Play Circle Theater at the University of Wisconsin-Madison Memorial Union.
Biographies of March include Fredric March: Craftsman First, Star Second by Deborah C. Peterson (1996), and Fredric March: A Consummate Actor (2013) by Charles Tranberg.
Filmography
Actor
1973
The Iceman Cometh
as
Harry Hope
1970
Tick, Tick, Tick
as
Mayor Jeff Parks
1964
The Presidency: A Splendid Misery (TV Movie documentary)
as
Narrator
1964
Seven Days in May
as
President Jordan Lyman
1962
The Condemned of Altona
as
Albrecht von Gerlach
1961
The Young Doctors
as
Dr. Joseph Pearson
1960
Inherit the Wind
as
Matthew Harrison Brady
1959
Middle of the Night
as
Jerry Kingsley
1958
The DuPont Show of the Month (TV Series)
as
Arthur Winslow
- The Winslow Boy (1958) - Arthur Winslow
1957
Albert Schweitzer (Documentary)
as
Albert Schweitzer (voice)
1954
Shower of Stars (TV Series)
as
Ebenezer Scrooge / Eugene Tesh / Scrooge
- A Christmas Carol III (1956) - Ebenezer Scrooge
- The Flattering World (1956) - Eugene Tesh
- A Christmas Carol (II) (1955) - Scrooge
- A Christmas Carol (1954) - Ebenezer Scrooge
1956
Producers' Showcase (TV Series)
as
Sam Dodsworth
- Dodsworth (1956) - Sam Dodsworth
1956
The Man in the Gray Flannel Suit
as
Ralph Hopkins
1956
Alexander the Great
as
Philip of Macedonia
1955
The Desperate Hours
as
Daniel Hilliard
1954
The Bridges at Toko-Ri
as
Rear Adm. George Tarrant
1954
A Christmas Carol (TV Movie)
as
Ebenezer Scrooge
1954
The Best of Broadway (TV Series)
as
Tony Cavendish
- The Royal Family (1954) - Tony Cavendish
1954
Executive Suite
as
Loren Phineas Shaw
1953
Man on a Tightrope
as
Karel Cernik
1953
Omnibus (TV Series)
as
Don Juan (segment "The Last Night of Don Juan")
- The Last Night of Don Juan (1953) - Don Juan (segment "The Last Night of Don Juan")
1951
Lux Video Theatre (TV Series)
as
Captain Matt / Sam
- Ferry Crisis at Friday Point (1952) - Captain Matt
- The Speech (1951) - Sam
1951
Death of a Salesman
as
Willy Loman
1951
It's a Big Country: An American Anthology
as
Joe Esposito
1950
Nash Airflyte Theatre (TV Series)
- The Boor (1950)
1949
The Ford Theatre Hour (TV Series)
as
Oscar Jaffe
- The Twentieth Century (1949) - Oscar Jaffe
1949
Christopher Columbus
as
Christopher Columbus
1948
An Act of Murder
as
Judge Calvin Cooke
1948
Another Part of the Forest
as
Marcus Hubbard
1946
The Best Years of Our Lives
as
Al Stephenson (as Frederic March)
1945
Welcome Home (Short)
as
Narrator (voice, uncredited)
1944
Tomorrow, the World!
as
Mike Frame
1944
The Adventures of Mark Twain
as
Samuel Langhorne Clemens, aka Mark Twain
1942
I Married a Witch
as
Jonathan Wooley / Nathaniel Wooley / Samuel Wooley / ...
1941
Bedtime Story
as
Luke Drake
1941
One Foot in Heaven
as
William Spence
1941
So Ends Our Night
as
Josef Steiner
1940
Susan and God
as
Barrie Trexel
1938
There Goes My Heart
as
Bill Spencer
1938
The Buccaneer
as
Jean Lafitte
1937
Nothing Sacred
as
Wally Cook
1937
A Star Is Born
as
Norman Maine
1936
Mary of Scotland
as
Earl of Bothwell
1936
The Road to Glory
as
Lt. Michel Denet
1936
Anthony Adverse
as
Anthony Adverse
1935
The Dark Angel
as
Alan Trent
1935
Anna Karenina
as
Count Vronsky
1935
Les Misérables
as
Jean Valjean / Champmathieu
1934
We Live Again
as
Prince Dmitri Ivanovich Nekhlyudov
1934
The Barretts of Wimpole Street
as
Robert Browning
1934
The Affairs of Cellini
as
Benvenuto Cellini
1934
Death Takes a Holiday
as
Prince Sirki
1934
Good Dame
as
Mace Townsley
1933
Design for Living
as
Thomas B. 'Tom' Chambers
1933
The Eagle and the Hawk
as
Jerry Young
1933
Tonight Is Ours
as
Sabien Pastal
1933
Hollywood on Parade No. A-6 (Short)
1932
The Sign of the Cross
as
Marcus Superbus - Prefect of Rome
1932
Smilin' Through
as
Kenneth Wayne / Jeremy Wayne
1932
Make Me a Star
as
Fredric March (uncredited)
1932
Merrily We Go to Hell
as
Jerry Corbett
1932
Strangers in Love
as
Buddy Drake / Arthur Drake
1931
Dr. Jekyll and Mr. Hyde
as
Dr. Henry Jekyll / Mr. Hyde
1931
The Night Angel
as
Rudek Berken
1931
Honor Among Lovers
as
Jerry Stafford
1930
The Royal Family of Broadway
as
Tony Cavendish
1930
Laughter
as
Paul Lockridge
1930
Manslaughter
as
Dan O'Bannon
1930
True to the Navy
as
Bull's Eye McCoy
1930
Ladies Love Brutes
as
Dwight Howell
1930
Paramount on Parade
as
Marine (The Montmartre Girl)
1930
Sarah and Son
as
Howard Vanning
1929
The Marriage Playground
as
Martin Boyne
1929
Footlights and Fools
as
Gregory Pyne
1929
Paris Bound
as
Jim Hutton
1929
The Studio Murder Mystery
as
Richard Hardell
1929
The Wild Party
as
James Gilmore
1929
The Dummy
as
Trumbull Meredith
1921
Paying the Piper
as
Extra (uncredited)
1921
The Devil
as
Bal Masque Participant (uncredited)
1921
The Education of Elizabeth
as
Extra (uncredited)
1921
The Great Adventure
as
Extra (uncredited)
Soundtrack
1990
Mr. & Mrs. Bridge (performer: "Wah! Hoo!")
1940
Susan and God ("Comin' Thro' the Rye", uncredited)
1938
Trade Winds (performer: "When Irish Eyes Are Smiling", "Prelude Opus 28 No. 7" (1834) - uncredited)
1938
There Goes My Heart (performer: "A Life on the Ocean Wave" (1838), "Bridal Chorus (Here Comes the Bride)" (1850), "John Brown's Body" (1859) - uncredited)
1933
Design for Living ("The Star Spangled Banner" (1814), uncredited)
1931
Dr. Jekyll and Mr. Hyde (performer: "Toccata and Fugue in D Minor, BWV 565" (1708), "Ich ruf' zu dir, Herr Jesu Christ in F Minor, BWV 639" (1713) - uncredited)
Thanks
2009
The New Bike (Short) (acknowledgment)
Self
1968
A Night at Ford's Theater (TV Special)
as
Self - Narrator
1963
Saga of Western Man (TV Series documentary)
as
Self - Narrator / Da Vinci / Christopher Columbus
- The Legacy of Rome (1966) - Self - Narrator
- I, Leonardo Da Vinci (1965) - Da Vinci (voice)
- 1776 (1963) - (voice)
- 1492 (1963) - Christopher Columbus (voice)
1964
Pieta (TV Movie documentary)
as
Self (voice)
1964
Freedom Spectacular (TV Movie)
as
Self
1963
A Tribute to John F. Kennedy from the Arts (TV Special)
as
Self - Host
1961
The 15th Annual Tony Awards (TV Special)
as
Self - Presenter
1961
25 Years of Life Magazine (TV Movie)
as
Self
1959
Fredric March Presents Tales from Dickens (TV Series)
as
Self - Host
- David and Dora Get Married (1961) - Self - Host
- David and His Mother (1960) - Self - Host
- Christmas at Dingley Dell (1960) - Self - Host
- David and Betsy Trotwood (1960) - Self - Host
- David and Mr. Micawber (1960) - Self - Host
- Sam Weller and his Father (1960) - Self - Host
- Pickwick's Dilemma (1960) - Self - Host
- Meet Mr. Dickens (1960) - Self - Host
- David and Dora (1959) - Self - Host
- Bardell Versus Pickwick (1959) - Self - Host
- A Dickens Christmas: The Runaways (1959) - Self - Host
- A Christmas Carol (1959) - Self - Host
- Uriah Heep (1959) - Self - Host
1959
The DuPont Show of the Month (TV Series)
as
Self - Host
- Hamlet (1959) - Self - Host
1952
The Ed Sullivan Show (TV Series)
as
Self
- Fredric March, Florence Eldridge, Jason Robards, Jr., Albert Morgenstern, The Everly Brothers, Johnnie Ray, Tex Barton, The Armandis, Rod Alexander & Bambi Linn (1958) - Self
- Fred Astaire, Buddy Knox, Ferlin Husky, Jimmy Bowen, Abbe Lane & Xavier Cugat (1957) - Self
- Episode #6.13 (1952) - Self
1957
Lamp Unto My Feet (TV Series)
as
Self - Narrator
- Excerpts from the film "Albert Schweitzer" (1957) - Self - Narrator
1957
The 11th Annual Tony Awards (TV Special)
as
Self - Winner
1956
Island of Allah
as
Self - Narrator
1955
Person to Person (TV Series documentary)
as
Self
- Episode #3.14 (1955) - Self
1954
The 26th Annual Academy Awards (TV Special)
as
Self - Host: New York
1954
What's My Line? (TV Series)
as
Self - Mystery Guest
- Fredric March & The Children of Dorothy Kilgallen (1954) - Self - Mystery Guest
1953
The 25th Annual Academy Awards (TV Special)
as
Self - Presenter
1950
The Titan: Story of Michelangelo (Documentary)
as
Self - Narrator (voice)
1945
Breakdowns of 1944 (Short)
as
Self (uncredited)
1944
Valley of the Tennessee (Documentary short)
as
Narrator (voice)
1942
Lake Carrier (Documentary short)
as
Self - Narrator
1940
Lights Out in Europe (Documentary)
as
Narrator (voice)
1939
The 400 Million (Documentary)
as
Narration (voice)
1938
Michelangelo: Life of a Titan (Documentary)
as
Self - Narrator
1937
Screen Snapshots Series 16, No. 5 (Documentary short)
as
Self
1936
Screen Snapshots Series 16, No. 3 (Documentary short)
as
Self - Observer
1936
20th Century Fox Promotional Film (Documentary short)
as
Self (uncredited)
1935
Screen Snapshots Series 14, No. 11 (Documentary short)
as
Self
1934
Hollywood on Parade No. B-6 (Short)
as
Self
1932
Hollywood on Parade No. A-1 (Short)
as
Self / Master of Ceremonies
Archive Footage
2021
Hollywood Insider (TV Series)
as
Self
- 32 Facts of Venice Film Festival: Oldest & Most Prestigious Film Event and Oscar-Decider (2021) - Self
2021
Coded (Documentary short)
as
Self - Actor (uncredited)
2020
Blow up: Le web magazine cinéma d'Arte (TV Series documentary)
as
Self
- Les présidents américains au cinéma (2020) - Self
2019
The Oscars Library: A Tribute to the Academy Awards (TV Series)
as
Self
- Al Best Actor & Best Actress Winners Speeches Since 1927/28 (2019) - Self
2015
Duels (TV Series documentary)
- Dietrich, Garbo, l'ange et la divine (2015)
2014
Monster Madness: The Golden Age of the Horror Film (Video documentary)
as
Dr. Henry Jekyll / Mr. Hyde
2014
One Rogue Reporter (Documentary)
as
Wally Cook (uncredited)
2010
A History of Horror with Mark Gatiss (TV Mini Series documentary)
as
Dr. Henry Jekyll / Mr. Hyde
- Frankenstein Goes to Hollywood (2010) - Dr. Henry Jekyll / Mr. Hyde (uncredited)
2009
The Yellow Brick Road and Beyond (Video documentary)
as
Wally Cook (uncredited)
2008
Strictly Courtroom (TV Movie documentary)
as
Matthew Harrison Brady (uncredited)
2007
Cinemassacre's Monster Madness (TV Series documentary)
as
Dr. Henry Jekyll / Mr. Hyde
- Dr. Jekyll and Mr. Hyde (1931) (2007) - Dr. Henry Jekyll / Mr. Hyde
1995
Biography (TV Series documentary)
as
Self / Lieutenant Michel Denet
- Cecil B. DeMille (2005)
- Carole Lombard: Hollywood's Profane Angel (2001) - Self
- Spencer Tracy: Triumph & Turmoil (1999) - Self
- Darryl F. Zanuck: 20th Century Filmmaker (1995) - Lieutenant Michel Denet (uncredited)
2003
Les vamps fantastiques (TV Movie documentary)
2003
Complicated Women (TV Movie documentary)
as
Self (uncredited)
1998
Universal Horror (TV Movie documentary)
1997
Twentieth Century Fox: The First 50 Years (TV Movie documentary)
as
Self (uncredited)
1991
Something a Little Less Serious: A Tribute to 'It's a Mad Mad Mad Mad World' (TV Movie documentary)
1990
Classic Movie Bloopers (Video documentary)
as
Self
1990
Myrna Loy: So Nice to Come Home to (TV Movie documentary)
as
Self
1988
Movie Bloopers (Video documentary)
as
Self
1986
The Spencer Tracy Legacy: A Tribute by Katharine Hepburn (TV Movie documentary)
as
Self
1984
Going Hollywood: The '30s (Documentary)
as
Self
1975
Brother Can You Spare a Dime (Documentary)
1969
Hollywood: The Selznick Years (TV Movie documentary)
as
Count Vronsky (uncredited)
1956
MGM Parade (TV Series documentary)
as
Count Vronsky
- Episode #1.31 (1956) - Count Vronsky
1954
The Ed Sullivan Show (TV Series)
as
Self / Loren Shaw
- Episode #9.24 (1956) - Self
- MGM's 30th Anniversary Tribute (1954) - Loren Shaw
1947
So You Want to Be in Pictures (Short)
as
Self - at Academy Awards Ceremony (uncredited)
1940
Hollywood: Style Center of the World (Documentary short)
as
Self
1940
Cavalcade of the Academy Awards (Documentary short)
1936
Breakdowns of 1936 (Short)
as
Self
1933
Hollywood on Parade No. B-5 (Short)
as
Self (uncredited)
References
Fredric March Wikipedia
(Text) CC BY-SA