Nationality

American




Years active

1926–1972





Name

Paulette Goddard




Role

Actress







Full Name

Pauline Goddard Levy




Born

June 3, 1911 (

1910-06-03

) Whitestone Landing, Queens, New York


Cause of death

Heart failure and emphysema




Resting place

Ronco Village Cemetery, Ticino, Switzerland


Occupation

Actress, film producer, dancer, model




Spouse

Erich Maria Remarque (m. 1958–1970)


Parents

Joseph Russell Levy, Alta Mae Goddard




Nominations

Academy Award for Best Actress in a Supporting Role




Movies

Modern Times, The Great Dictator, The Women, Reap the Wild Wind, The Ghost Breakers


Similar People

Charlie Chaplin, Oona O'Neill, Lita Grey, Mildred Harris, Erich Maria Remarque


Died

April 23, 1990 (aged 78) Ronco sopra Ascona, Ticino, Switzerland
Hollywood glamour tribute 40 paulette goddard 1910 1990
Paulette Goddard (born Marion Levy; June 3, 1910 – April 23, 1990) was an American actress. A child fashion model and a performer in several Broadway productions as a Ziegfeld Girl, she became a major star of Paramount Pictures in the 1940s. Her most notable films were her first major role, as Charles Chaplin's leading lady in Modern Times, and Chaplin's subsequent film The Great Dictator. She was nominated for an Academy Award for Best Supporting Actress for her performance in So Proudly We Hail! (1943). Her husbands included Chaplin, Burgess Meredith, and Erich Maria Remarque.
Contents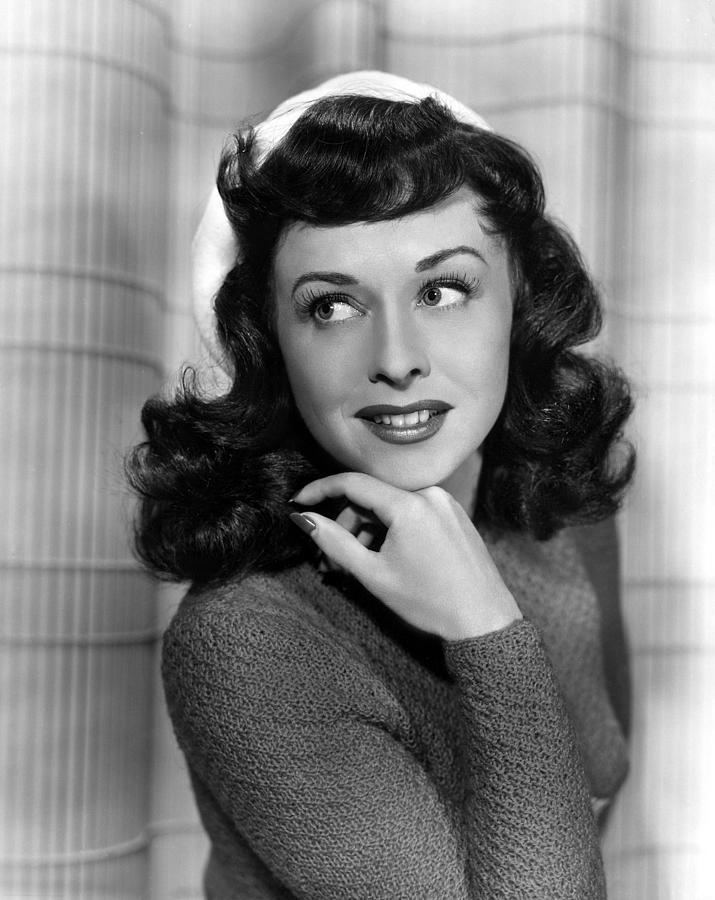 Paulette goddard joie de vivre
Early life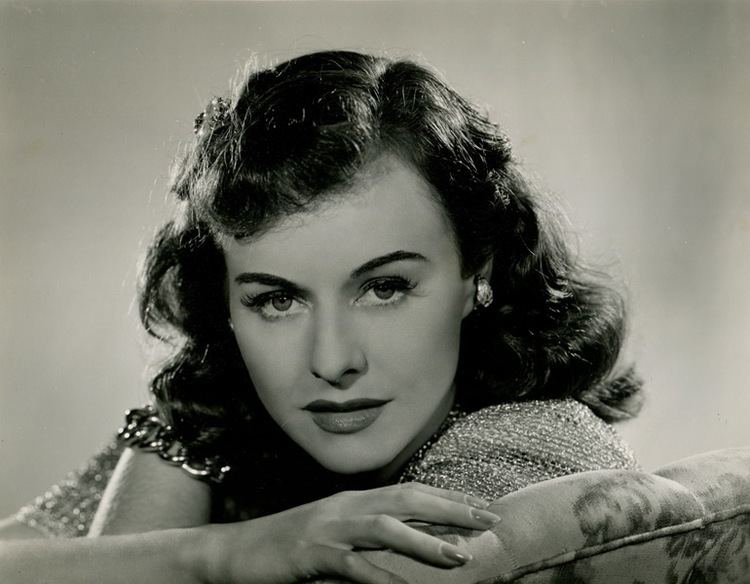 Goddard was the only child of Joseph Russell Levy (1881–1954), who was Jewish, and the son of a prosperous cigar manufacturer from Salt Lake City, and of Alta Mae Goddard (1887–1983), who was Episcopalian and of English heritage. They married in 1908 and separated while their daughter was very young, although the divorce did not become final until 1926. According to Goddard, her father left them, but according to J.R. Levy, Alta absconded with the child. Goddard was raised by her mother, and did not meet her father again until the late 1930s, after she had become famous.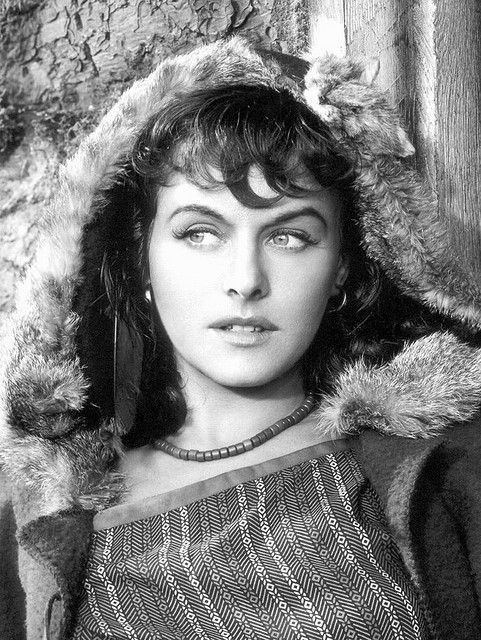 In a 1938 interview published in Collier's, Goddard claimed Levy was not her biological father. In response, Levy filed a suit against his daughter, claiming that the interview had ruined his reputation and cost him his job, and demanded financial support from her. In a December 17, 1945, article written by Oliver Jensen in Life Magazine, Goddard admitted to having lost the case and being forced to pay her father $35 a week.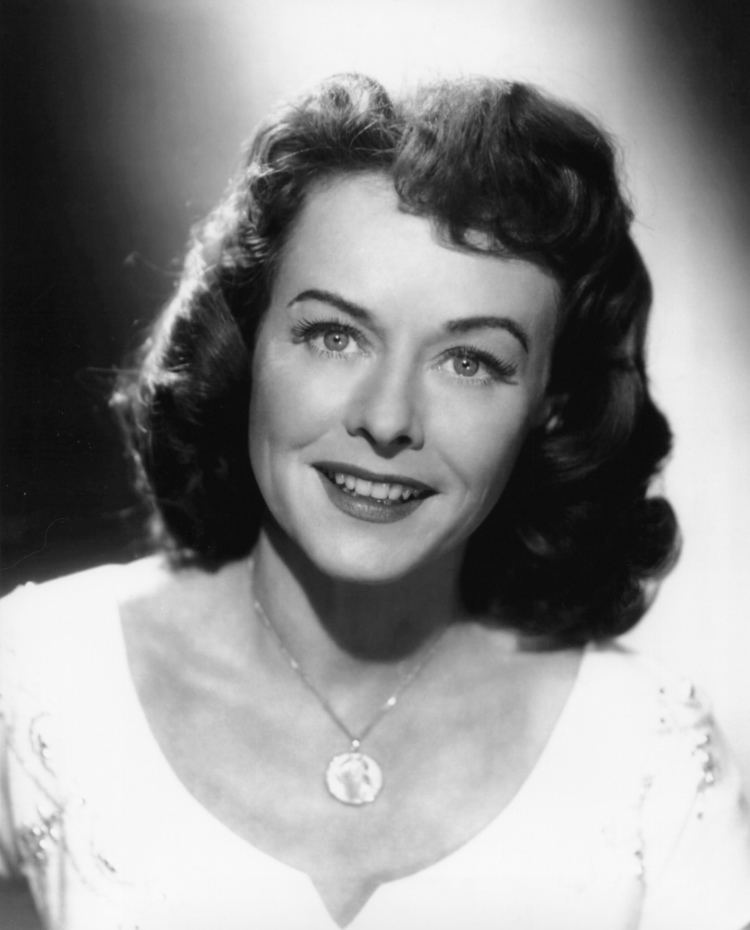 To avoid a custody battle, her mother and she moved often during her childhood, even relocating to Canada at one point. Goddard began modelling at an early age to support her mother and herself, working for Saks Fifth Avenue and Hattie Carnegie, among others. An important figure in her childhood was her great-uncle, Charles Goddard, the owner of the American Druggists Syndicate. He played a central role in Goddard's career, introducing her to Broadway impresario Florenz Ziegfeld.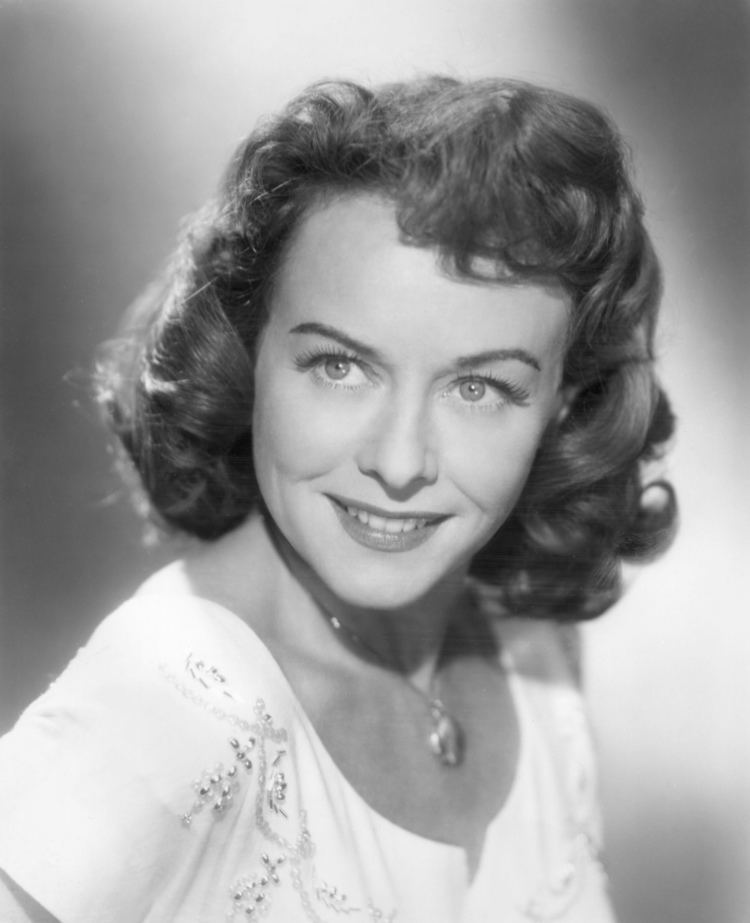 In 1926, she made her stage debut as a dancer in Ziegfeld's summer review, No Foolin', which was also the first time that she used the stage name Paulette Goddard. Ziegfeld hired her for another musical, Rio Rita, which opened in February 1927, but she left the show after only three weeks to appear in the play The Unconquerable Male, produced by Archie Selwyn. It was, however, a flop and closed after only three days following its premiere in Atlantic City.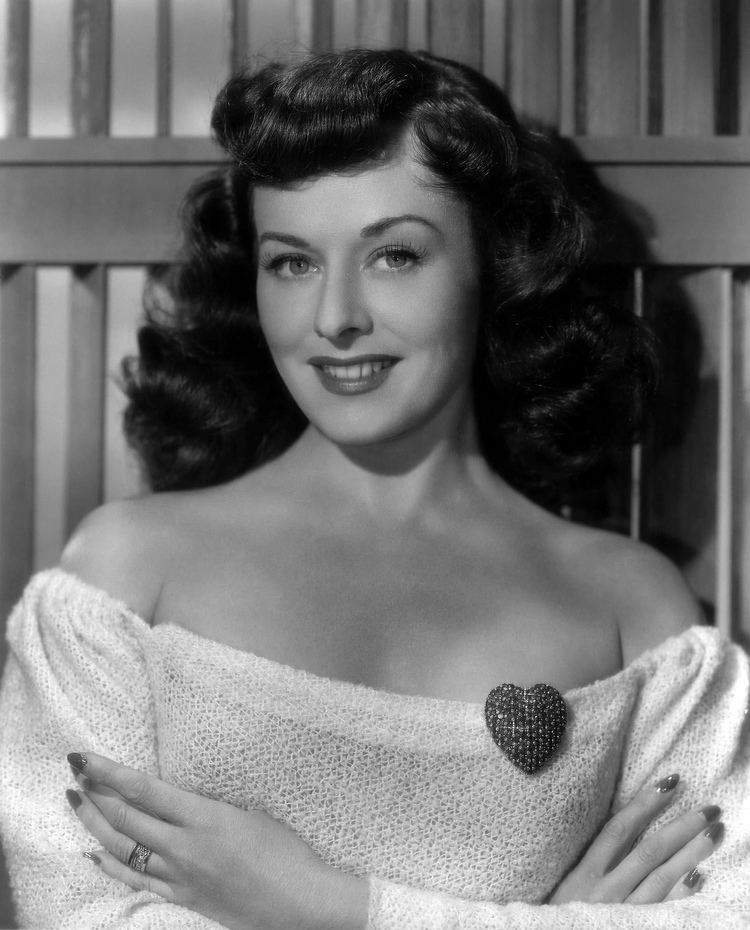 Soon after the play closed, Goddard was introduced to Edgar James, president of the Southern Lumber Company, located in Asheville, North Carolina, by Charles Goddard. Aged 17, considerably younger than James, she married him on June 28, 1927, in Rye, New York. It was a short marriage, and Goddard was granted a divorce in Reno, Nevada, in 1929, receiving a divorce settlement of $375,000.
Film career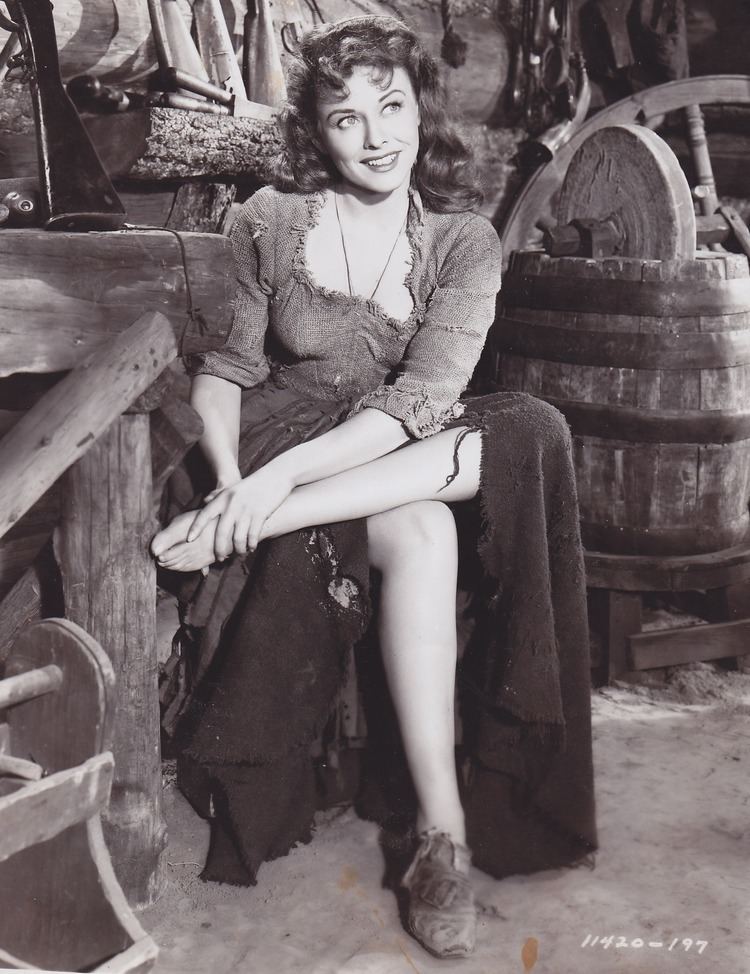 Goddard first visited Hollywood in 1929, when she appeared as an uncredited extra in two films, the Laurel and Hardy short film Berth Marks, and George Fitzmaurice's drama The Locked Door. Following her divorce, she briefly visited Europe before returning to Hollywood in late 1930 with her mother. Her second attempt at acting was no more successful than the first, as she landed work only as an extra. In 1932, she signed her first film contract with producer Samuel Goldwyn to appear as a Goldwyn Girl in The Kid from Spain. However, Goldwyn and she did not get along, and she began working for Hal Roach, appearing in a string of uncredited supporting roles for the next four years.
The year she signed with Goldwyn, Goddard began dating Charlie Chaplin, a relationship that received substantial attention from the press. It marked a turning point in Goddard's career when Chaplin cast her as his leading lady in his next box office hit, Modern Times, in 1936. Her role as "The Gamin", an orphan girl who runs away from the authorities and becomes The Tramp's companion, was her first credited film appearance and garnered her mainly positive reviews, Frank S. Nugent of The New York Times describing her as "the fitting recipient of the great Charlot's championship".
Following the success of Modern Times, Chaplin planned other projects with Goddard in mind as a co-star, but he worked slowly, and Goddard worried that the public might forget about her if she did not continue to make regular film appearances. She signed a contract with David O. Selznick and appeared with Janet Gaynor in the comedy The Young in Heart (1938) before Selznick loaned her to MGM to appear in two films. The first of these, Dramatic School (1938), co-starred Luise Rainer, but the film received mediocre reviews and failed to attract an audience. Her next film, The Women (1939), was a success. With an all-female cast headed by Norma Shearer, Joan Crawford, and Rosalind Russell, the film's supporting role of Miriam Aarons was played by Goddard. Pauline Kael would later comment of Goddard, "she is a stand-out. She's fun."
Selznick was pleased with Goddard's performances, particularly her work in The Young at Heart, and considered her for the role of Scarlett O'Hara. Initial screen tests convinced the director George Cukor and him that Goddard would require coaching to be effective in the role, but that she showed promise, and she was the first actress given a Technicolor screen test. Russell Birdwell, the head of Selznick's publicity department, had strong misgivings about Goddard. He warned Selznick of the "tremendous avalanche of criticism that will befall us and the picture should Paulette be given this part ... I have never known a woman, intent on a career dependent upon her popularity with the masses, to hold and live such an insane and absurd attitude towards the press and her fellow man as does Paulette Goddard ... Briefly, I think she is dynamite that will explode in our very faces if she is given the part." Selznick remained interested in Goddard and after he had been introduced to Vivien Leigh, he wrote to his wife that Leigh was a "dark horse" and that his choice had "narrowed down to Paulette, Jean Arthur, Joan Bennett, and Vivien Leigh".
After a series of tests with Leigh that pleased both Selznick and Cukor, Selznick cancelled the further tests that had been scheduled for Goddard, and the part was given to Leigh. It has been suggested that Goddard lost the part because Selznick feared that questions surrounding her marital status with Charlie Chaplin would result in scandal. However, Selznick was aware that Leigh and Laurence Olivier lived together, as their respective spouses had refused to divorce them, and in addition to offering Leigh a contract, he engaged Olivier as the leading man in his next production Rebecca (1940). Chaplin's biographer Joyce Milton wrote that Selznick was worried about legal issues by signing her to a contract that might conflict with her preexisting contracts with the Chaplin studio.
Goddard signed a contract with Paramount Pictures and her next film The Cat and the Canary (1939) with Bob Hope, was a turning point in the careers of both actors. She starred with Chaplin again in his 1940 film, The Great Dictator. The couple split amicably soon afterward, and Goddard allegedly obtained a divorce in Mexico in 1942, with Chaplin agreeing to a generous settlement. She was Fred Astaire's leading lady in Second Chorus (1940), where she met her third husband, actor Burgess Meredith. One of her best-remembered film appearances was in the variety musical Star Spangled Rhythm (1943), in which she sang a comic number, "A Sweater, a Sarong, and a Peekaboo Bang", with Dorothy Lamour and Veronica Lake.
She received one Oscar nomination for Best Supporting Actress, for the 1943 film So Proudly We Hail!, but did not win. Her most successful film was Kitty (1945), in which she played the title role. In The Diary of a Chambermaid (1946), she starred opposite Burgess Meredith, to whom she was married at the time. Cecil B. DeMille cast her in three blockbusters: North West Mounted Police (1940), Reap the Wild Wind (1942), and Unconquered (1947). During the Hollywood Blacklist, when she and blacklisted husband Meredith were mobbed by a baying crowd screaming "Communists!" on their way to a premiere, Goddard is said to have turned to her husband and said, "Shall I roll down the window and hit them with my diamonds, Bugsy?"
In 1947, she made An Ideal Husband in Britain for Alexander Korda, and was accompanied on a publicity trip to Brussels by Clarissa Spencer-Churchill, niece of Sir Winston Churchill and future wife of future Prime Minister Anthony Eden. In 1949, she formed Monterey Pictures with John Steinbeck. Her last starring roles were the English production A Stranger Came Home (known as The Unholy Four in the United States), and Charge of the Lancers in 1954. She also acted in summer stock and on television, including the 1955 television remake of The Women, this time playing the Sylvia Fowler role, however.
Later life
After her marriage to Erich Maria Remarque, Goddard largely retired from acting and moved to Ronco sopra Ascona, Switzerland. In 1964, she attempted a comeback in films with a supporting role in the Italian film Time of Indifference, which turned out to be her last feature film. After Remarque's death in 1970, she made one last attempt at acting, when she accepted a small role in an episode of The Snoop Sisters (1972) for television.
Upon Remarque's death, Goddard inherited much of his money and several important properties across Europe, including a wealth of contemporary art, which augmented her own long-standing collection. During this period, her talent at accumulating wealth became a byword among the old Hollywood élite. During the 1980s, she became a fairly well known (and highly visible) socialite in New York City society, appearing, covered with jewels, at many high-profile cultural functions with several well-known men, including Andy Warhol, with whom she sustained a friendship for many years until his death in 1987.
Death
Goddard underwent invasive treatment for breast cancer in 1975, successfully by all accounts. On April 23, 1990, she died from heart failure while under respiratory support due to emphysema, aged 79, at her home in Switzerland. She is buried in Ronco Village Cemetery, next to Remarque and her mother.
Personal life
Goddard married the much older lumber tycoon Edgar James on June 28, 1927, when she was 17 years old; the couple moved to North Carolina. They separated two years later and divorced in 1932.
In 1932, Goddard began a relationship with Charlie Chaplin. She later moved into his Beverly Hills home. They were reportedly married in secret in Canton, China, in June 1936. Aside from referring to Goddard as "my wife" at the October 1940 premiere of The Great Dictator, neither Goddard nor Chaplin publicly commented on their marital status. On June 4, 1942, Goddard was granted a Mexican divorce from Chaplin.
In May 1944, she married Burgess Meredith at David O. Selznick's Beverly Hills home. They divorced in June 1949.
In 1958, Goddard married author Erich Maria Remarque. They remained married until Remarque's death in 1970.
Goddard had no children. In October 1944, she suffered the miscarriage of a son with Burgess Meredith. She was the first stepmother to Chaplin's sons, Charles, Jr. and Sydney Chaplin, whose mother was Lita Grey.
Legacy
Arguably Goddard's foremost legacies remain her two feature films with Charles Chaplin, Modern Times and The Great Dictator, and a large donation to a prominent American educational institution. Goddard, whose own formal education did not go beyond high school, bequeathed US$20 million to New York University (NYU) in New York City.
This contribution was also in recognition of her friendship with the Indiana-born politician and former New York University President John Brademas. Goddard Hall, a New York University freshman residence hall on New York City's Washington Square in Greenwich Village, is named in her honor. Efforts to raise CHF 6.2M ($7M) to purchase and save Remarque and Goddard's villa from demolition are underway, proposing to transform the Casa Monte Tabor into a museum and home to an artist-in-residence program, focused on creativity, freedom and peace.
Fictional portrayals
Goddard was portrayed by Gwen Humble in the made-for-TV movie Moviola: The Scarlett O'Hara War (1980), by Diane Lane in the 1992 film Chaplin, and by actress Natalie Wilder in the 2011 play Puma, written by Julie Gilbert, who also wrote Opposite Attraction: The Lives of Erich Maria Remarque and Paulette Goddard.
Filmography
Actress
1972
The Snoop Sisters (TV Series)
as
Norma Treat
- The Female Instinct (1972) - Norma Treat
1965
Valentine's Day (TV Series)
as
Aunt Henrietta Dunstall
- Which Witch? (1965) - Aunt Henrietta Dunstall
1964
Time of Indifference
as
Mariagrazia
1961
The Phantom (TV Movie)
as
Mrs. Harris
1959
Adventures in Paradise (TV Series)
as
Mme. Victorine Reynard
- The Lady from South Chicago (1959) - Mme. Victorine Reynard
1953
The Ford Television Theatre (TV Series)
as
Holly March / Nancy Whiting
- Singapore (1957) - Holly March
- The Doctor's Downfall (1953) - Nancy Whiting
1957
The Joseph Cotten Show: On Trial (TV Series)
as
Dolly
- The Ghost of Devil's Island (1957) - Dolly
1956
The Errol Flynn Theatre (TV Series)
as
Rachel
- Mademoiselle Fifi (1956) - Rachel
1955
Producers' Showcase (TV Series)
as
Sylvia Fowler
- The Women (1955) - Sylvia Fowler
1954
Sherlock Holmes (TV Series)
as
Lady Nina Beryl
- The Case of Lady Beryl (1954) - Lady Nina Beryl
1954
Charge of the Lancers
as
Tanya
1953
Paris Model
as
Betty Barnes
1953
Sins of Jezebel
as
Jezebel
1953
Muchachas de Bagdad
as
Kyra
1950
The Torch
as
María Dolores Penafiel
1949
Anna Lucasta
as
Anna Lucasta
1949
Bride of Vengeance
as
Lucretia Borgia
1948
On Our Merry Way
as
Martha Pease
1947
An Ideal Husband
as
Laura Cheveley
1947
Variety Girl
as
Paulette Goddard
1947
Suddenly It's Spring
as
Mary Morely
1946
The Diary of a Chambermaid
as
Célestine
1945
Duffy's Tavern
as
Paulette Goddard
1944
I Love a Soldier
as
Evelyn Connors
1944
Standing Room Only
as
Jane Rogers
1943
So Proudly We Hail!
as
Lt. Joan O'Doul
1943
The Crystal Ball
as
Toni Gerard
1942
Star Spangled Rhythm
as
Paulette Goddard- 'Sweater, Sarong & Peekaboo Bang' Number
1942
The Forest Rangers
as
Celia Huston Stuart
1942
Reap the Wild Wind
as
Loxi Claiborne
1942
The Lady Has Plans
as
Sidney Royce
1941
Nothing But the Truth
as
Gwen Saunders
1941
Hold Back the Dawn
as
Anita Dixon
1941
Pot o' Gold
as
Molly McCorkle
1940
Second Chorus
as
Ellen Miller
1940
North West Mounted Police
as
Louvette Corbeau
1940
The Great Dictator
as
Hannah
1940
The Ghost Breakers
as
Mary Carter
1939
The Cat and the Canary
as
Joyce Norman
1939
The Women
as
Miriam Aarons
1938
The Young in Heart
as
Leslie Saunders
1934
Kid Millions
as
Goldwyn Girl (uncredited)
1934
Hollywood on Parade No. B-8 (Short)
1933
Roman Scandals
as
Shantytown Resident / Goldwyn Girl (uncredited)
1933
The Bowery
as
Blonde (uncredited)
1933
Hollywood on Parade No. A-6 (Short)
1932
The Kid from Spain
as
Goldwyn Girl (uncredited)
1932
Girl Grief (Short)
as
Student (uncredited)
1932
Young Ironsides (Short)
as
Miss Hollywood (uncredited)
1932
Show Business (Short)
as
Blonde Train Passenger (uncredited)
1932
The Mouthpiece
as
Platinum Blonde at Party (uncredited)
1931
Ladies of the Big House
as
Inmate in Midst of Crowd (uncredited)
1931
The Girl Habit
as
Lingerie salesgirl
1931
City Streets
as
Nightclub Patron (uncredited)
1930
Whoopee!
as
Goldwyn Girl (uncredited)
1929
The Locked Door
as
Girl on Rum Boat (uncredited)
1929
Berth Marks (Short)
as
Train Passenger (uncredited)
Producer
1950
The Torch (associate producer)
1946
The Diary of a Chambermaid (producer - uncredited)
Soundtrack
2014
Cake (performer: "Dig It")
2009
Hollywood Singing and Dancing: A Musical History - The 1940s: Stars, Stripes and Singing (Video documentary) (performer: "Dig It" - uncredited)
1942
Star Spangled Rhythm (performer: "A Sweater, a Sarong and a Peek-a-Boo Bang")
1942
Reap the Wild Wind (performer: "Sea Chantey (The Nellie B)" (1942) - uncredited)
1941
Pot o' Gold (performer: "Pete the Piper", "Broadway Caballero" - uncredited)
1940
Second Chorus (performer: "Dig It", "Beautiful Dreamer" (uncredited))
1932
The Kid from Spain (performer: "But We Must Rise (The College Song)" (1932) - uncredited)
Self
1962
The 16th Annual Tony Awards (TV Special)
as
Self - Audience Member
1959
The Arthur Murray Party (TV Series)
as
Self - Actress
- Episode #11.6 (1960) - Self - Actress
- Episode #10.14 (1959) - Self - Actress
1959
What's My Line? (TV Series)
as
Self - Guest Panelist
- Richard Rodgers and Oscar Hammerstein II (1959) - Self - Guest Panelist
1955
The Martha Raye Show (TV Series)
as
Self
- Paulette Goddard, Margaret Truman (1955) - Self
1952
The Milton Berle Show (TV Series)
as
Self - Actress
- Episode #5.12 (1952) - Self - Actress
- Episode #5.6 (1952) - Self - Actress
1952
The Ed Sullivan Show (TV Series)
as
Self
- Episode #5.37 (1952) - Self
- Episode #5.36 (1952) - Self
1951
All Star Revue (TV Series)
as
Self - Guest Actress
- Episode #1.41 (1951) - Self - Guest Actress
1951
Your Show of Shows (TV Series)
as
Self
- Wendy Barrie, Paulette Goddard (1951) - Self
1949
A Yank Comes Back (Documentary short)
as
Self (uncredited)
1948
Screen Snapshots: Smiles and Styles (Short)
as
Self
1940
Screen Snapshots Series 19, No. 9: Sports in Hollywood (Documentary short)
as
Self - Tennis Player
1934
Hollywood on Parade No. B-1 (Short)
as
Self (uncredited)
1933
All at Sea (Short)
as
Self
1932
Broadway Gossip No. 2 (Short)
as
Self
Archive Footage
2021
The Real Charlie Chaplin (Documentary)
2021
Vivien Leigh, autant en emporte le vent (Documentary)
as
Self
2020
Invitation au voyage (TV Series documentary)
as
Self
- Brasilien: Kleber Mendonça Filho und die Seele des Nordeste - Franche-Comté: Wohlstand durch Salz - Beverly Hills: Chaplins Eskapaden Folge 691 (38 Min.) (2020) - Self
2020
Charlie Chaplin, le génie de la liberté (TV Movie documentary)
as
Self
2019
La case du siècle (TV Series documentary)
as
Self
- FBI: Le dossier Chaplin (2019) - Self
2018
America in Color (TV Series documentary)
as
Self
- Hollywood's Golden Age (2018) - Self
1987
American Masters (TV Series documentary)
as
actress in 'The Ghost Breakers' / Self
- This Is Bob Hope- (2017) - actress in 'The Ghost Breakers' (uncredited)
- George Gershwin Remembered (1987) - Self
2011
Erich Maria Remarque, Marlene Dietrich, Paulette Goddard (Documentary)
as
Self
1998
Biography (TV Series documentary)
as
Self
- Cecil B. DeMille (2005)
- The Nicholas Brothers: Flying High (1999) - Self
- Charlie Chaplin: A Tramp's Life (1998) - Self
2003
Inside the Marx Brothers (Video documentary)
as
Self
1995
The Casting Couch (Video documentary)
1994
That's Entertainment! III (Documentary)
as
Performer in Clip from 'The Women' (uncredited)
1994
Kvitt eller dobbelt (TV Series)
as
Gamine
- Episode #9.7 (1994) - Gamine
1992
Chaplin
as
A Gamine (uncredited)
1988
The Making of a Legend: Gone with the Wind (TV Movie documentary)
as
Self
1988
South of Reno
as
Clip from 'Second Chorus' (uncredited)
1986
The Laurel and Hardy Show (TV Series)
as
Train passenger / Bridesmaid / Gypsy vagabond (1986)
1983
Hollywood Out-takes and Rare Footage (Documentary)
as
Self (uncredited)
1982
Hollywood: The Gift of Laughter (TV Movie documentary)
as
Actress - 'Modern Times' (uncredited)
1976
America at the Movies (Documentary)
as
A Gamin
1969
Hollywood: The Selznick Years (TV Movie documentary)
as
Actress 'Gone with the Wind' screen test (uncredited)
1963
Hollywood and the Stars (TV Series documentary)
as
Self
- The One and Only Bing (1963) - Self (uncredited)
1961
The DuPont Show of the Week (TV Series)
as
Self
- The Ziegfeld Touch (1961) - Self
1953
Screen Snapshots: Spike Jones in Hollywood (Short)
as
Self
1934
Hollywood on Parade (Documentary short)
as
Self (uncredited)
1933
Hollywood on Parade No. B-5 (Short)
as
Self (uncredited)
References
Paulette Goddard Wikipedia
(Text) CC BY-SA