Full Name

Gretchen Young




Religion

Roman Catholic




Name

Loretta Young




Occupation

Actress, singer




Role

Actress




Years active

1917–2000







Born

January 6, 1913 (

1913-01-06

)

Salt Lake City, Utah, U.S.




Relatives

Polly Ann Young (sister)Sally Blane (sister)


Died

August 12, 2000, Santa Monica, California, United States




Children

Judy Lewis, Christopher Lewis, Peter Lewis




Spouse

Jean Louis (m. 1993–1997), Tom Lewis (m. 1940–1969), Grant Withers (m. 1930–1931)


Siblings

Sally Blane, Polly Ann Young, Georgiana Young, John R. Young




Movies and TV shows

Letter to Loretta, The Bishop's Wife, The Call of the Wild, The Stranger, The Farmer's Daughter


Similar People

Judy Lewis, Clark Gable, Carole Lombard, Joan Crawford, Cary Grant



Resting place

Holy Cross Cemetery

The story of clark gable and loretta young s daughter
Loretta Young (January 6, 1913 – August 12, 2000) was an American actress and singer. Starting as a child actress, she had a long and varied career in film from 1917 to 1953. She won the 1948 Academy Award for Best Actress for her role in the 1947 film The Farmer's Daughter and received an Oscar nomination for her role in Come to the Stable in 1949. Young moved to the relatively new medium of television, where she had a dramatic anthology series, The Loretta Young Show, from 1953 to 1961. The series earned three Emmy Awards and was rerun successfully on daytime TV and later in syndication. In the 1980s, Young returned to the small screen and won a Golden Globe for her role in Christmas Dove in 1986. Young, a devout Roman Catholic, worked with various Catholic charities after her acting career.
Contents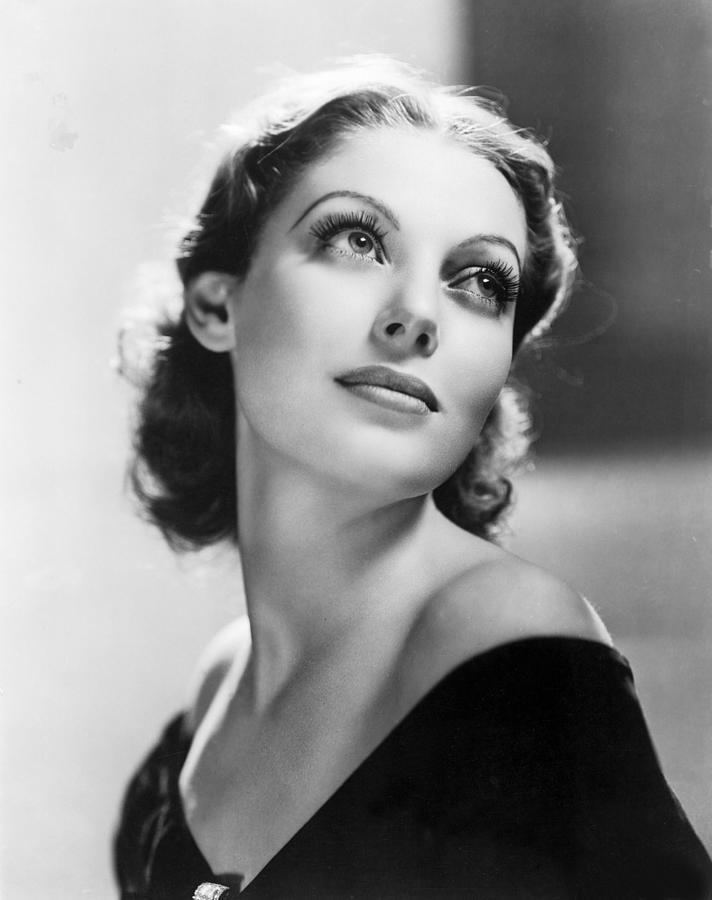 Early life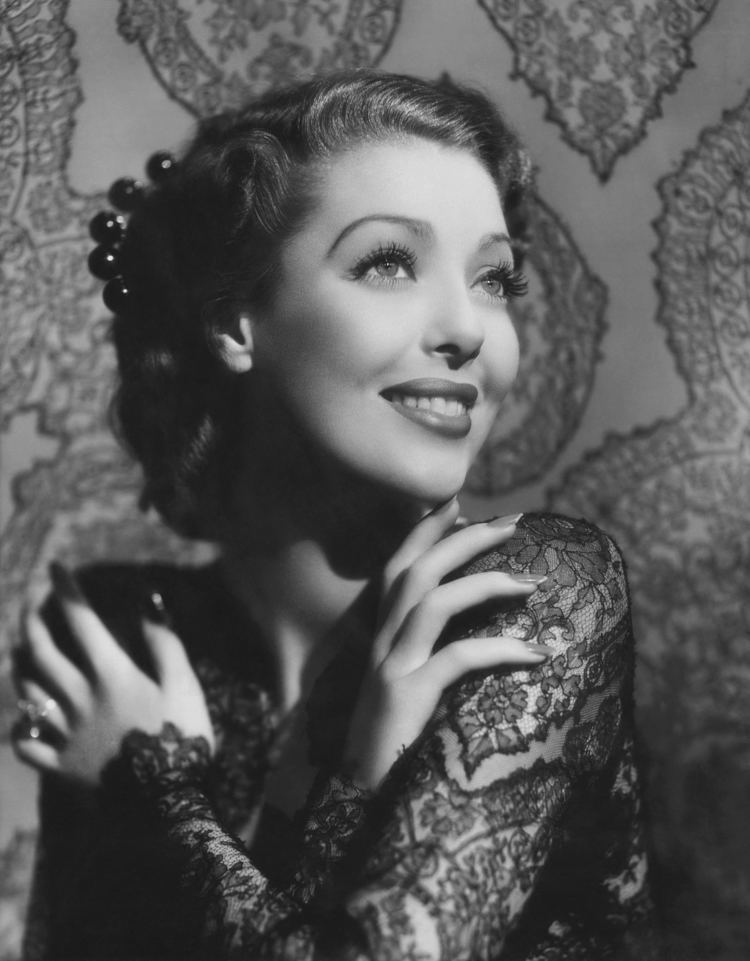 She was born Gretchen Young in Salt Lake City, Utah, the daughter of Gladys (née Royal) and John Earle Young. At confirmation, she took the name Michaela. When she was two years old, her parents separated, and when she was three, her family and she moved to Hollywood. Her sisters Polly Ann and Elizabeth Jane (better known as Sally Blane) and she worked as child actresses, but of the three, Gretchen was the most successful.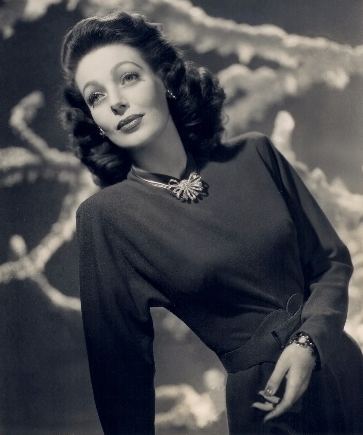 Young's first role was at the age of three, in the silent film The Primrose Ring. During her high-school years, she was educated at Ramona Convent Secondary School. She was signed to a contract by John McCormick (1893–1961), the husband and manager of the actress Colleen Moore, who saw the young girl's potential. The name Loretta was given to her by Moore, who later explained that it was the name of her favorite doll.
Film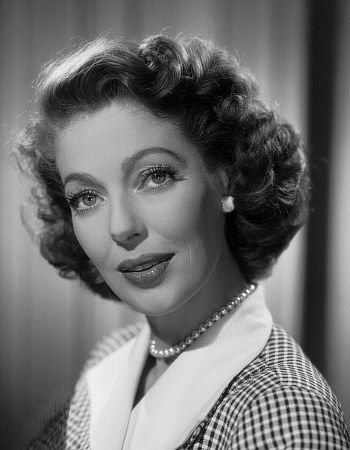 Young was billed as Gretchen Young in the silent film Sirens of the Sea (1917). She was first billed as Loretta Young in 1928, in The Whip Woman. That same year, she co-starred with Lon Chaney in the MGM film Laugh, Clown, Laugh. The next year, she was named one of the WAMPAS Baby Stars.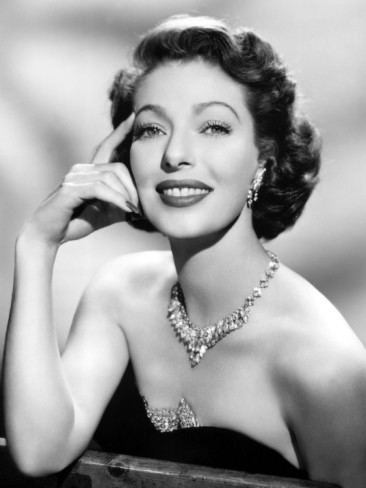 In 1930, when she was 17, she eloped with the 26-year-old actor Grant Withers; they were married in Yuma, Arizona. The marriage was annulled the next year, just as their second movie together (ironically entitled Too Young to Marry) was released.
In 1935, she co-starred with Clark Gable and Jack Oakie in the film version of Jack London's The Call of the Wild, directed by William Wellman.
During World War II, Young made Ladies Courageous (1944; reissued as Fury in the Sky), the fictionalized story of the Women's Auxiliary Ferrying Squadron. It depicted a unit of female pilots who flew bomber planes from the factories to their final destinations. Young made as many as eight movies a year. In 1947, she won an Oscar for her performance in The Farmer's Daughter. That same year, she co-starred with Cary Grant and David Niven in The Bishop's Wife, a perennial favorite. In 1949, she received another Academy Award nomination for Come to the Stable. In 1953, she appeared in her last theatrical film, It Happens Every Thursday, a Universal comedy about a New York couple who move to California to take over a struggling weekly newspaper; her costar was John Forsythe.
Television
Young hosted and starred in the well-received half-hour anthology television series Letter to Loretta (soon retitled The Loretta Young Show), which was originally broadcast from 1953 to 1961. She earned three Emmy awards for the program. Her trademark was a dramatic entrance through a living-room door in various high-fashion evening gowns. She returned at the program's conclusion to offer a brief passage from the Bible or a famous quote that reflected upon the evening's story. (Young's introductions and concluding remarks were not rerun on television because she legally stipulated that they not be, as she did not want the dresses she wore in those segments to make the program seem dated.) The program ran in prime time on NBC for eight years, the longest-running primetime network program hosted by a woman up to that time.
The program was based on the premise that each drama was in answer to a question asked in her fan mail. The title was changed to The Loretta Young Show during the first season (as of the episode of February 14, 1954), and the "letter" concept was dropped at the end of the second season. Towards the end of the second season, Young was hospitalized as a result of overwork, which required a number of guest hosts and guest stars; her first appearance in the 1955–56 season was for the Christmas show. From then on, Young appeared in only about half of each season's shows as an actress and served as the program's host for the remainder.
Minus Young's introductions and conclusions, the series was rerun as the Loretta Young Theatre in daytime by NBC from 1960 to 1964. It also appeared in syndication into the early 1970s, before being withdrawn.
In the 1962–1963 television season, Young appeared as Christine Massey, a freelance magazine writer and the mother of seven children, in The New Loretta Young Show, on CBS. It fared poorly in the ratings on Monday evenings against ABC's Ben Casey. It was dropped after one season of 26 episodes.
In the 1990s, selected episodes from Young's personal collection, with the opening and closing segments (and original title) intact, were released on home video, and frequently were shown on cable television.
Awards
In 1988, she received the Women in Film Crystal Award for outstanding women, who through their endurance and the excellence of their work, helped to expand the role of women in the entertainment industry.
Young has two stars on the Hollywood Walk of Fame, one for her work in television, at 6135 Hollywood Boulevard, and the other for her work in motion pictures, at 6100 Hollywood Boulevard. In 2011, a Golden Palm Star on the Walk of Stars, in Palm Springs, California, was dedicated to her.
Personal life
Young was married to the actor Grant Withers from 1930 to 1931. From September 1933 to June 1934, she had a public affair with Spencer Tracy, her co-star in Man's Castle. She married the producer Tom Lewis in 1940; they divorced bitterly in the mid-1960s. Lewis died in 1988. They had two sons, Peter Lewis (of the San Francisco rock band Moby Grape) and Christopher Lewis, a film director. Young married the fashion designer Jean Louis in 1993. He died in 1997. Young was godmother to Marlo Thomas (daughter of the TV star Danny Thomas).
Pregnancy by Clark Gable
Young and Clark Gable were the romantic leads of the 1935 Twentieth Century Pictures film The Call of the Wild, which was filmed early in that year. Young was then 22 years old, while Gable was 34 and married (to Maria "Ria" Franklin Prentiss Lucas Langham). During the filming, Gable impregnated Young.
For the next 80 years, those who knew of Gable's paternity widely assumed the pregnancy to be the result of an affair between the two. However, in 2015, Linda Lewis, Young's daughter-in-law (and Christopher Lewis's wife) stated publicly that, in 1998, Young told Lewis that Gable had raped her and that, though the two had flirted on set, there had been no affair and no intimate contact save for that one incident. Young had not revealed the information before to anyone. According to Lewis, Young only stated it after having learned of the concept of date rape; she had previously always believed that it was a woman's job to fend off men's amorous advances and had felt the fact that Gable had been able to force himself on her was thus a moral failing on her part.
Young, her sisters and her mother came up with a plan to hide the pregnancy and then pass off the child as an adopted child. Young did not want to damage her career or Gable's, and she knew that, if Twentieth Century Pictures found out about the pregnancy, they would try to pressure her to have an abortion, which Young, a devout Catholic, considered a mortal sin. When the pregnancy began to show, Young went on a "vacation" to England, and several months later returned to California. Shortly before the birth, she gave an interview from her bed, covered in blankets, stating that her long movie absence was due to a condition she had had since childhood. Young gave birth to Judith Young on November 6, 1935, in a house that she and her mother owned in Venice, California. Young named Judith after St. Jude, because he was the patron saint of (among other things) difficult situations.
Three weeks later, Young returned to moviemaking. After several months of living in the house in Venice, Judy was transferred to St. Elizabeth's, an orphanage outside Los Angeles. When she was 19 months old, her grandmother picked her up, and Young announced to gossip columnist Louella Parsons that she had adopted the infant.
Few in Hollywood were fooled by the ruse, and the child's true parentage was widely rumored in entertainment circles. Young refused to confirm or comment publicly on the rumors until 1999, when Joan Wester Anderson wrote Young's authorized biography. In interviews with Anderson for the book, Young stated that Judy was her biological child and the product of a brief affair with Gable. The child was raised as Judy Lewis, taking the last name of Young's second husband.
Judy Lewis wrote in her autobiography, Uncommon Knowledge, that some people made fun of her because of the prominent ears she had inherited from her father. She states that at seven she had an operation to "pin back" her large ears and that her mother always had her wear bonnets as a child. In 1958, Lewis's future husband, Joseph Tinney, told her "everybody" knew that Gable was her biological father. The only time she remembered Gable visiting her was once at her home when she was a teenager; she had no idea he was her biological father. Several years later he appeared on The Loretta Young Show after Young had been in hospital for several months. Lewis was an assistant and was right behind her mother when she noticed Gable. They never had a relationship, and she never saw him again. Several years later, after becoming a mother herself, Lewis finally confronted her mother, who privately admitted the truth, stating that Judy was "a walking mortal sin."
Linda Lewis said the family stayed silent about the date rape claim until after both Loretta Young and Judy Lewis had died.
Politics
Young was a lifelong Republican. In 1952, she appeared in radio, print, and magazine ads in support of Dwight D. Eisenhower in his campaign for President. She attended his inauguration in 1953, along with Anita Louise, Louella Parsons, Jane Russell, Dick Powell, June Allyson, and Lou Costello, among others. She was a vocal supporter of Richard Nixon and Ronald Reagan in their presidential campaigns in 1968 and 1980, respectively. Young was also an active member of the Hollywood Republican Committee, with her close friend Irene Dunne and Ginger Rogers, William Holden, George Murphy, Fred Astaire, and John Wayne.
Later life
From the time of Young's retirement in the 1960s until not long before her death, she devoted herself to volunteer work for charities and churches with her friends of many years: Jane Wyman, Irene Dunne, and Rosalind Russell. She was a member of the Good Shepherd Parish and the Catholic Motion Picture Guild in Beverly Hills, California. Young briefly came out of retirement to star in two television films, Christmas Eve (1986) and Lady in the Corner (1989). She won a Golden Globe Award for the former and was nominated again for the latter.
In 1972, a jury in Los Angeles awarded Young $550,000 in a lawsuit against NBC for breach of contract. Filed in 1966, the suit contended that NBC had allowed foreign television outlets to rerun old episodes of The Loretta Young Show without excluding, as agreed by the parties, the opening segment in which Young made her entrance. Young testified that her image had been damaged by portraying her in "outdated gowns." She had sought damages of $1.9 million.
Death
Young died of ovarian cancer on August 12, 2000, at the home of her half-sister, Georgiana Montalbán (the wife of the actor Ricardo Montalban), in Santa Monica, California. She was interred in the family plot in the Holy Cross Cemetery in Culver City, California. Her ashes were buried in the grave of her mother, Gladys Belzer. Her elder sisters had both died from cancer, as did her daughter, Judy Lewis, on November 25, 2011, at the age of 76.
References
Loretta Young Wikipedia
(Text) CC BY-SA