Sanford (Richard Sargent) and Beau (Pat Boone) are two high school buddies who like to kid around. When they call information requesting to be connected with a fictional gal they call Bernardine, Sanford on a whim decides to ask out operator Jean Cantrick (Terry Moore) and is surprised when she accepts. Since Sanfords schoolwork requires his full attention, he enlists Beaus brother (James Drury) to hang out with her and keep her away from other guys which turns out to be a big mistake.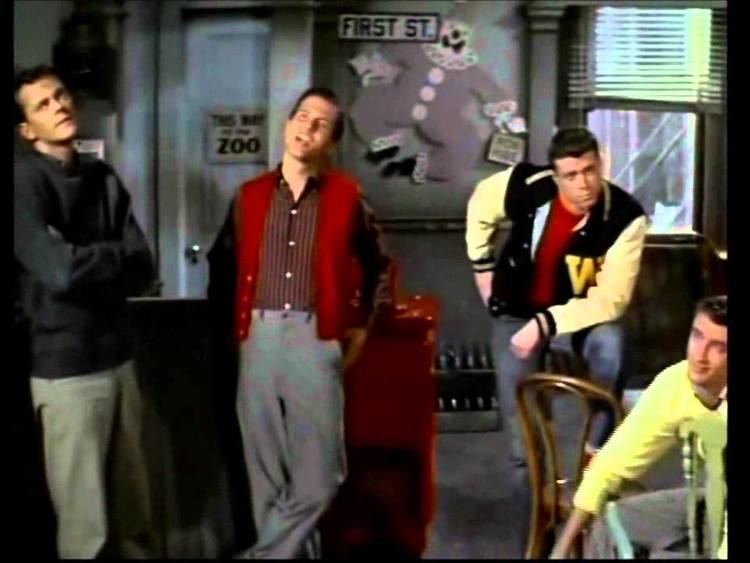 Bernardine is a 1957 film directed by Henry Levin and starring Pat Boone, Terry Moore, Dean Jagger, Dick Sargent, and (in her last film, after a 19-year absence) Janet Gaynor. The 1952 play upon which the movie is based was written by Mary Coyle Chase, the Denver playwright who also wrote the smash hit Broadway play Harvey. The title song, with words and music by Johnny Mercer, became a hit record for Boone.
A teenager pines for (and sings about) his dream girl. Director Henry Levin's 1957 teen musical stars Pat Boone, Terry Moore, Janet Gaynor, Dick Sargent, Ernestine Wade, Dean Jagger, James Drury, Ronnie Burns, Tom Pittman, Natalie Schafer, Walter Abel and Isabel Jewell.