Years active

1964–present







Full Name

Helmut Steinberger

Spouse

Francesca Guidato (m. 1994)

Books

Bibliography of Hypotrichs and Euplotids (ciliophora)

Movies

The Damned, Ludwig, Salon Kitty, Conversation Piece, Dorian Gray




Similar People
Helmut Berger - The Most Beautiful Man In The World
Helmut Berger ( [ˈhɛlmuːt ˈbɛʁɡɐ]; born Helmut Steinberger; 29 May 1944) is an Austrian film and television actor. He is most famous for his work with Luchino Visconti, particularly in his performance as King Ludwig II of Bavaria in Ludwig, for which he received a special David di Donatello award, and his performance in The Damned for which he was nominated for a Golden Globe Award.
Contents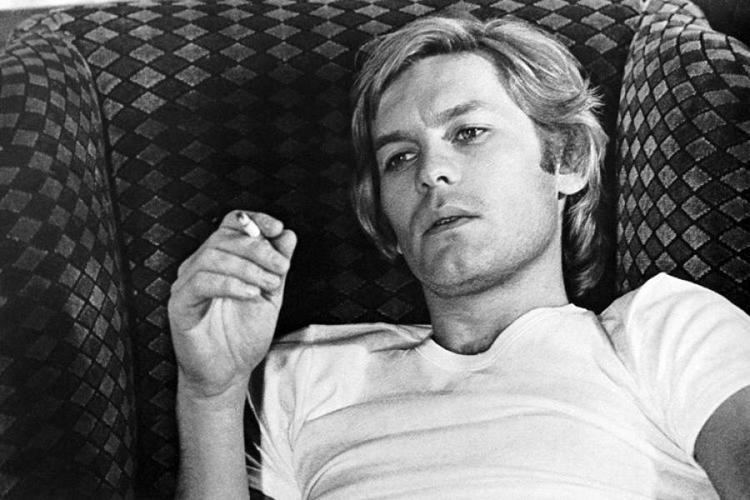 He appears primarily in European cinema, but has also acted in American productions such as The Godfather Part III.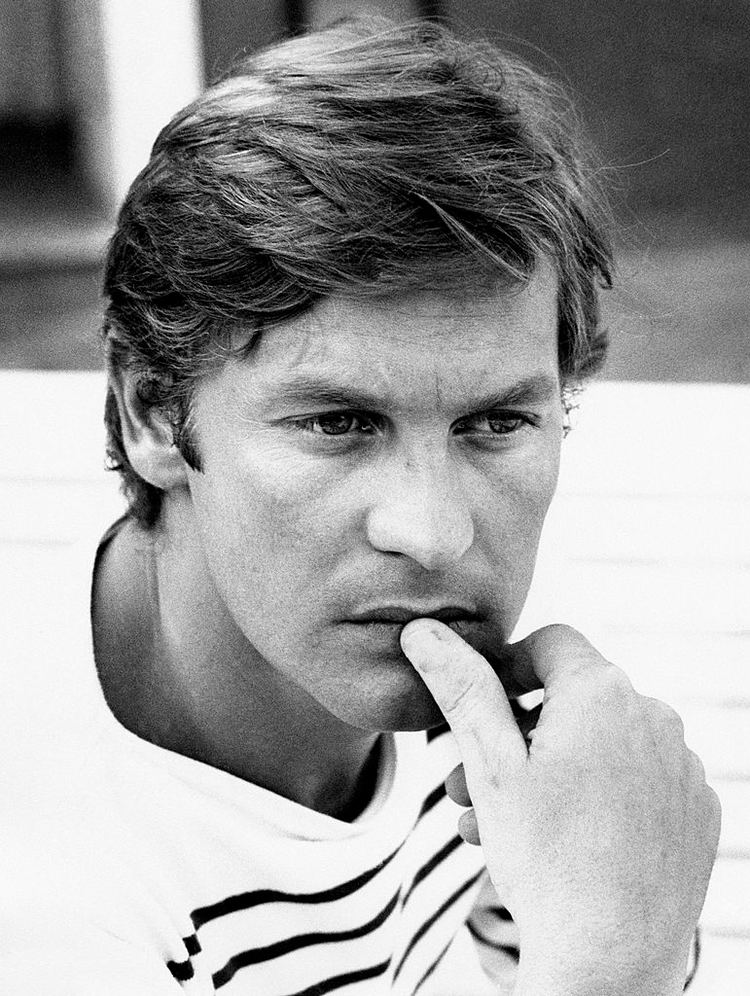 The films of helmut berger
Early life and education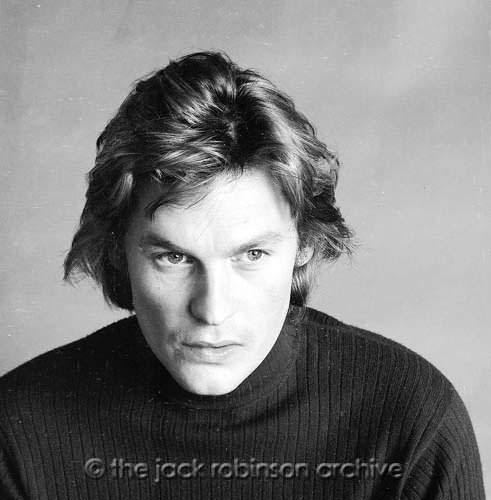 Berger was born in Bad Ischl, Austria, into a family of hoteliers. After receiving his Abitur, Berger initially trained and worked in this field, even though he had no interest in gastronomy or the hospitality industry. At age eighteen, he moved to London, England, where he did odd jobs while taking acting classes. After studying languages at University of Perugia in Italy, Berger moved to Rome, Italy.
Until 1976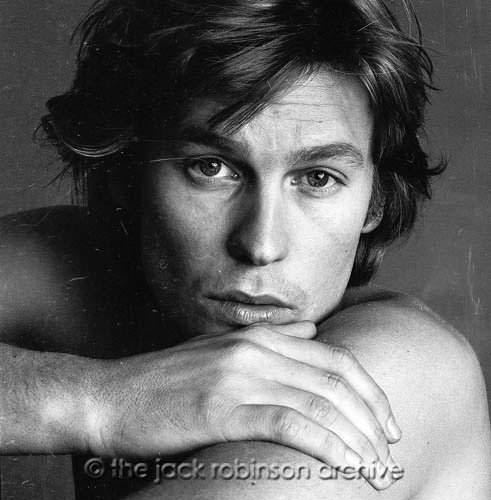 He first met the film director Luchino Visconti in 1964. Visconti gave him his first acting role in the film Le streghe (The Witches, 1967) (in the episode "La Strega Bruciata Viva"), but he gained international prominence as the amoral Martin von Essenbeck in Visconti's The Damned (1969). In that film, in what is perhaps his best-known scene, he pretends to be Marlene Dietrich in the film The Blue Angel (1930). It was followed by the title role in the Oscar Wilde adaption Dorian Gray (1970) and a leading role in the Oscar-winning Italian drama film The Garden of the Finzi-Continis (1970). In Visconti's Ludwig (1972), Berger portrays Ludwig II of Bavaria from his blooming youth to his dissolute final years. This performance got him a David di Donatello award and is perhaps his most famous role. In 1974, Berger starred with Burt Lancaster in Visconti's Conversation Piece. The story of Conversation Piece is often considered as an allegory of the personal relationship between Berger and Visconti. On several occasions Berger mentioned this film as his favorite.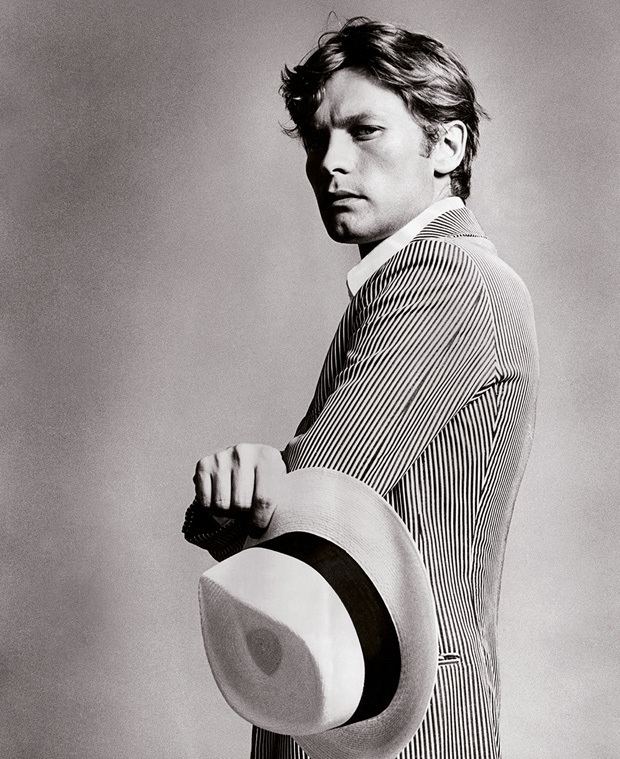 In the following he played leading roles in international productions such as Ash Wednesday (1973) alongside Elizabeth Taylor and The Romantic Englishwoman (1975) alongside Michael Caine. Well-known photographers including Helmut Newton, Mary Ellen Mark and David Bailey published series of pictures of him. Andy Warhol made polaroids of him and produced serigraphs. Berger was also, in 1970, alongside his then-girlfriend Marisa Berenson, the first man on the cover of Vogue.
After 1976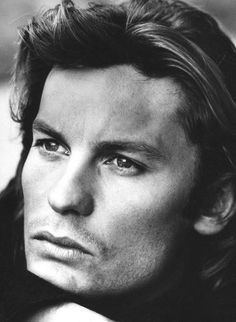 The death of his partner Luchino Visconti in 1976 plunged him into a personal crisis. Exactly one year after Visconti died, Berger tried to commit suicide but was found in time to be saved. In the following time the abuse of drugs and alcohol shadowed his acting career. In 1980 Berger was cast by Claude Chabrol as Fantômas before he went to America to work in television in the role of Peter De Vilbis in nine episodes (1983–1984) of the American prime-time soap opera Dynasty, which he did only for money (he would later call it "crying on the way to the set but laughing on the way to the bank"). This was his last appearance in a television series. He continued working in the US on various projects, most notably starring in Code Name: Emerald in 1985. In Europe, he acted the TV-miniseries The Betrothed in 1989.
In 1990, Berger appeared in The Godfather Part III. He later appeared in the music video to Madonna's song "Erotica" in 1992, and also appeared in Madonna's book Sex. In 1993, Berger reprised his role as king Ludwig II. in the critically acclaimed film Ludwig 1881. Throughout the second half of the 1990s, he concentrated mainly on European productions, acting in films directed by Christoph Schlingensief, Yves Boisset and many others.
In 1997, Quentin Tarantino included some archive footage of the film Beast with a Gun in his film Jackie Brown and thanked Berger in the closing credits for his powerful performance.
2000s
From the early 2000s to 2009, Berger largely withdrew from the acting world, moving to Salzburg to his mother who was in need of care. She died in 2009. Since then, he has acted in bigger film productions again.
2012, Schwarzkopf & Schwarzkopf Verlag published Helmut Berger – A Life in Pictures, a coffee table book about his life, featuring many previously unreleased photographs of his life and films plus essays in German, English, Italian and French. The book was well received by the press.
In the thriller film Iron Cross (2009) Berger played Shrager, an aging character believed to be an old SS commander responsible for murdering Jews during World War II. In recent years, Berger has starred in two films directed by Peter Kern – Blutsfreundschaft (shown at the 60th Berlin International Film Festival (2010), and Mörderschwestern (2011). In 2014, Berger appeared in Saint Laurent as old Yves Saint Laurent for which he was "celebrated" at Cannes Film Festival. The short film Art!, in which Berger had a starring role, had its world premiere at Paris Independent Film Festival 2015. Most recently, he stars in the role of "Professor Martin" in the film Timeless by Alexander Tuschinski, due to be released in 2016.
In 2015 Austrian filmmaker Andreas Horvath released a feature-length documentary about Helmut Berger called Helmut Berger, Actor. The film premiered at the Venice Film Festival. In the magazine Artforum American film director John Waters chose Helmut Berger, Actor as the Best Motion Picture of the year 2015.
Honours
In 1969, Berger was nominated for a Golden Globe Award for his role in The Damned, and in 1973, he won a David di Donatello – the Italian equivalent of an Academy Award – for his performance in Ludwig.
In 2007, he received a special Teddy Award at the 57th Berlin International Film Festival (2007) for his overall professional achievements.
In 2010 Berger received two Prix Lumières at the Lumière Film Festival in Lyon and also the "golden key" of the city.
In 2011, he received a Kristián Award, awarded at the Czech film festival Febiofest "for Contributions to World Cinema".
Personal life
Berger married Italian writer Francesca Guidato on 19 November 1994.
Reception
Helmut Berger is what I consider a perfect artist – very serious in his craft, intelligent in his thoughts, without any time or patience for "bullshit" or empty phrases that litter many people's everyday lives, conversations and relationships.
I think it's androgyny, whether it's David Bowie or Helmut Berger, that has really really influenced my work more than anything.
I think he's wonderful. A man who says what he thinks.
He's one of those who leave nobody indifferent.
Filmography
(director in parentheses; all films except as noted)
References
Helmut Berger Wikipedia
(Text) CC BY-SA