Years active

1958–present




Name

Gordon Lightfoot








Birth name

Gordon Meredith Lightfoot, Jr.




Born

November 17, 1938 (age 84) , Orillia, Ontario, Canada (

1938-11-17

)


Genres

folk, folk rock, country, pop


Occupation(s)

Musician, singer-songwriter


Labels

United Artists Reprise Warner Bros .Linus, True North


Role

Singer-songwriter · lightfoot.ca




Children

Eric Lightfoot, Meredith Lightfoot, Fred Lightfoot, Ingrid Lightfoot, Miles Lightfoot




Spouse

Kim Hasse (m. 2014), Elizabeth Moon (m. 1989–2011), Brita Ingegerd Olaisson (m. 1963–1973)




Albums

Gord's Gold, Complete Greatest Hits, Gord's Gold - Vol 2, Songbook, Summertime Dream




Similar

Joni Mitchell , Elizabeth Moon , Neil Young




Profiles




Facebook

YouTube




Instruments

Vocals, guitar, piano



Gordon lightfoot full extended interview the strombo show
Gordon Meredith Lightfoot Jr. CC OOnt (born November 17, 1938) is a Canadian singer-songwriter who achieved international success in folk, folk-rock, and country music, and has been credited for helping define the folk-pop sound of the 1960s and 1970s. He has been referred to as Canada's greatest songwriter and internationally as a folk-rock legend.
Contents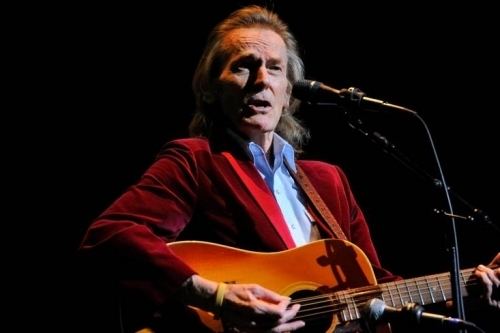 Lightfoot's songs, including "For Lovin' Me", "Early Morning Rain", "Steel Rail Blues", "Ribbon of Darkness"—a number one hit on the U.S. country chart with Marty Robbins's cover in 1965—and "Black Day in July" about the 1967 Detroit riot, brought him international recognition in the 1960s. He experienced chart success in Canada with his own recordings, beginning in 1962 with the No. 3 hit "(Remember Me) I'm the One". Lightfoot's recordings then made an impact on the international music charts as well in the 1970s, with songs such as "If You Could Read My Mind" (1970) his first U.S. top 10 hit reaching #5. "Sundown" (1974) a #1 hit, "Carefree Highway" (1974) which followed reaching #10, "Rainy Day People (1975) at #25, and "The Wreck of the Edmund Fitzgerald" (1976) (No. 2, Hot 100).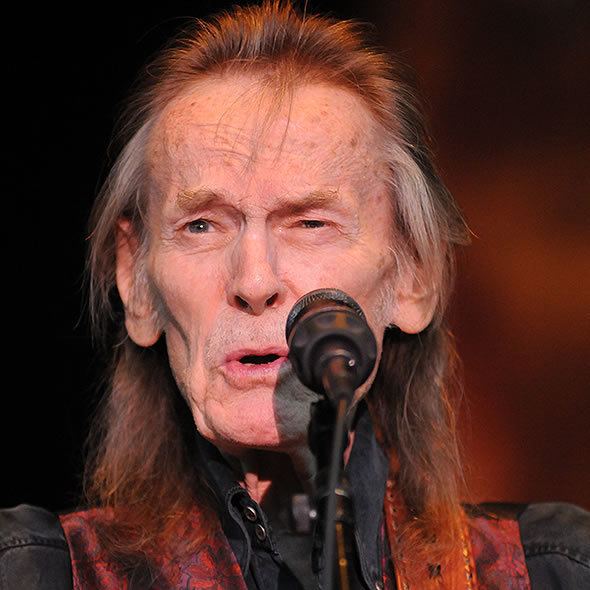 Some of Lightfoot's albums have achieved gold and multi-platinum status internationally. His songs have been recorded by some of the world's most renowned recording artists, including Elvis Presley, Johnny Cash, Hank Williams Jr., The Kingston Trio, Marty Robbins, Jerry Lee Lewis, Neil Young, Bob Dylan, Judy Collins, Barbra Streisand, Johnny Mathis, Herb Alpert, Harry Belafonte, Scott Walker, Sarah McLachlan, Eric Clapton, John Mellencamp, Jack Jones, Bobby Vee, Roger Whittaker, Peter, Paul and Mary, Glen Campbell, The Irish Rovers, Nico, Olivia Newton-John, Paul Weller, Nine Pound Hammer, and Ultra Naté.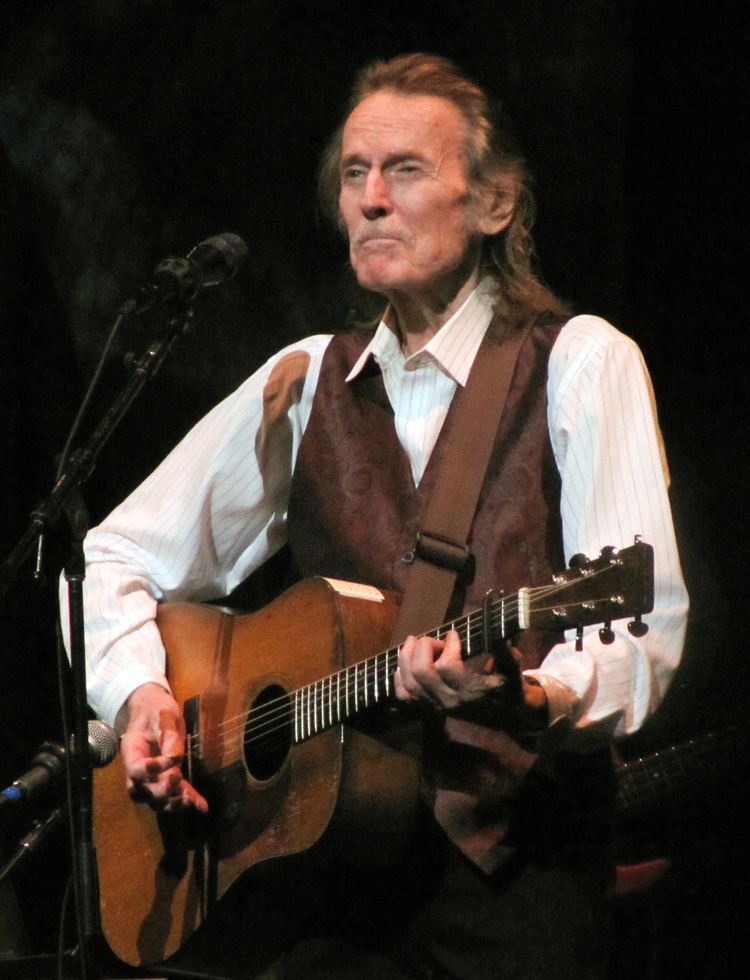 Robbie Robertson of the Band described Lightfoot as "a national treasure". Bob Dylan, also a Lightfoot fan, called him one of his favorite songwriters and, in an often-quoted tribute, Dylan observed that when he heard a Lightfoot song he wished "it would last forever". Lightfoot was a featured musical performer at the opening ceremonies of the 1988 Winter Olympic Games in Calgary, Alberta. He received an honorary Doctor of Laws degree (arts) in 1979 and the Companion of the Order of Canada—Canada's highest civilian honour—in 2003. In November 1997, Lightfoot was awarded the Governor General's Performing Arts Award, Canada's highest honour in the performing arts. On February 6, 2012, Lightfoot was presented with the Queen Elizabeth II Diamond Jubilee Medal by the Lieutenant-Governor of Ontario. In June that year he was inducted into the Songwriters Hall of Fame. On June 6, 2015, Lightfoot received an honorary doctorate of music in his hometown of Orillia from Lakehead University.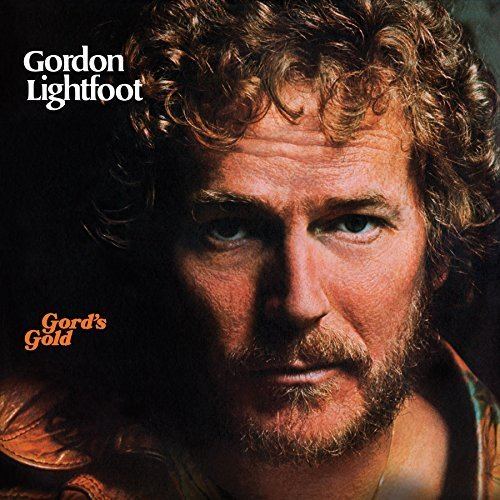 Musician gordon lightfoot discusses his experience in the industry and on tour
Early years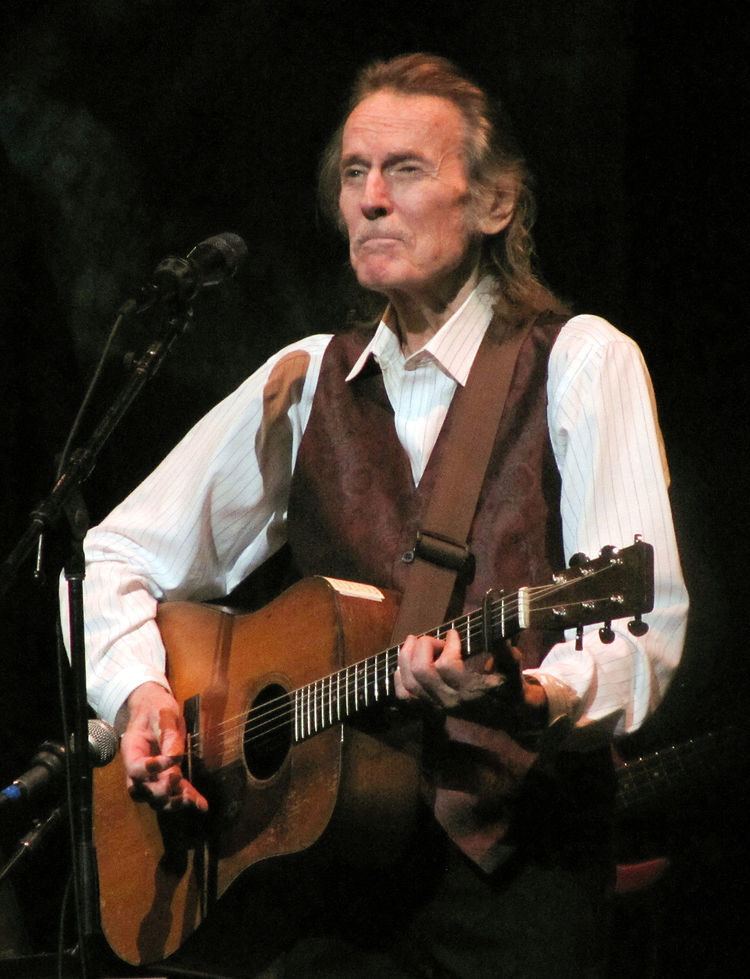 Lightfoot was born in Orillia, Ontario, to Jessica and Gordon Lightfoot, Sr., who owned a large dry cleaning firm. His mother recognized Lightfoot's musical talent early on and schooled him into a successful child performer. His first public performance was "Too Ra Loo Ra Loo Ral" (an Irish lullaby) in grade four, which was broadcast over his school's public address system on a parents' day event. As a youth, he sang, under the direction of choirmaster Ray Williams, in the choir of Orillia's St. Paul's United Church. According to Lightfoot, Williams taught him how to sing with emotion and how to have confidence in his voice. Lightfoot was a boy soprano; he appeared periodically on local radio in the Orillia area, performed in local operettas and oratorios, and gained exposure through various Kiwanis music festivals. He was twelve when he made his first appearance at Massey Hall in Toronto, after winning a competition for boys whose voices had not yet changed. As a teenager, Lightfoot learned piano and taught himself to play drums and percussion. He held concerts in Muskoka, a resort area north of Orillia, singing "for a couple of beers."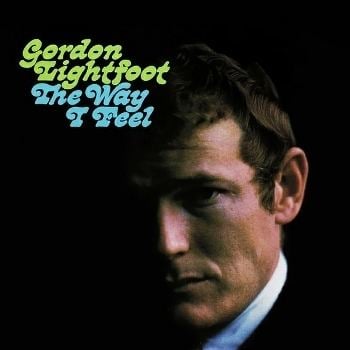 In high school, at Orillia District Collegiate & Vocational Institute (ODCVI), Lightfoot performed extensively and taught himself to play folk guitar. He was influenced during this time by 19th-century master American songwriter Stephen Foster. He was also an accomplished high school track-and-field competitor and set school records for shot put and pole vault, as well as being the starting nose tackle on his school's Georgian Bay championship winning football team. His athletic and scholarly aptitude earned him entrance bursaries at McGill University's Schulich School of Music and the University of Toronto, Faculty of Music.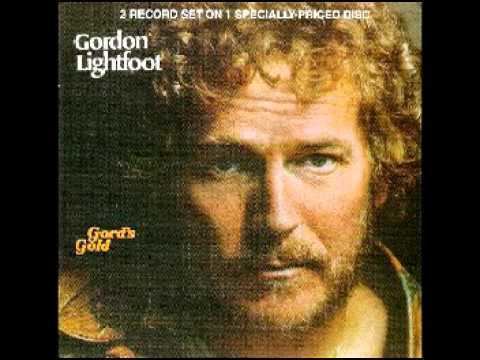 Lightfoot moved to California in 1958, where he studied jazz composition and orchestration for two years at Hollywood's Westlake College of Music, which had many Canadian students. To support himself while there, he sang on demonstration records and wrote, arranged, and produced commercial jingles. He was influenced by the folk music of Pete Seeger, Bob Gibson, Ian and Sylvia Tyson, and The Weavers. He rented a place in Los Angeles for a time, but was missing Toronto and moved back in 1960. He has lived in Canada since then, though he has done much work in the United States, all under an H-1B visa.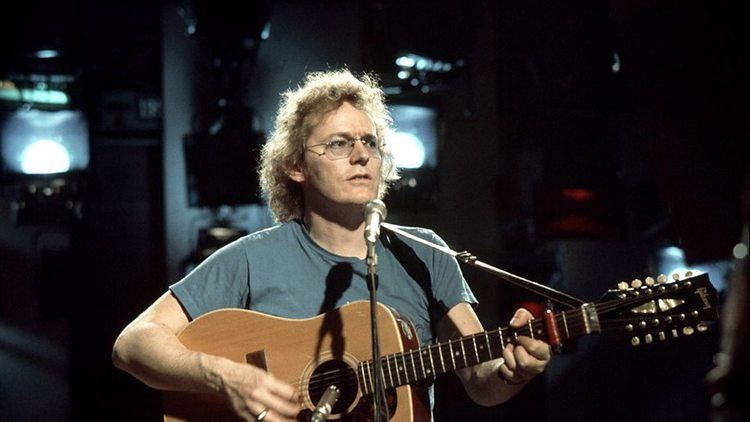 After returning to Canada, Lightfoot performed with The Swinging Eight, a group featured on CBC TV's Country Hoedown, and with the Gino Silvi Singers. He soon became known in the Toronto coffee houses promoting folk music. In 1962, Lightfoot released two singles that were local hits in Toronto and received some airplay elsewhere in Canada. "(Remember Me) I'm the One" reached No. 3 on CHUM radio in Toronto in July 1962 and was a top 20 hit on Montreal's CKGM, then a very influential Canadian Top 40 radio station. The follow-up single was "Negotiations"/"It's Too Late, He Wins"; it reached No. 27 on CHUM in December. He sang with Terry Whelan in a duo called the "Two-Tones". They recorded a live album that was released in 1962 called Two-Tones at the Village Corner (1962, Chateau CLP-1012).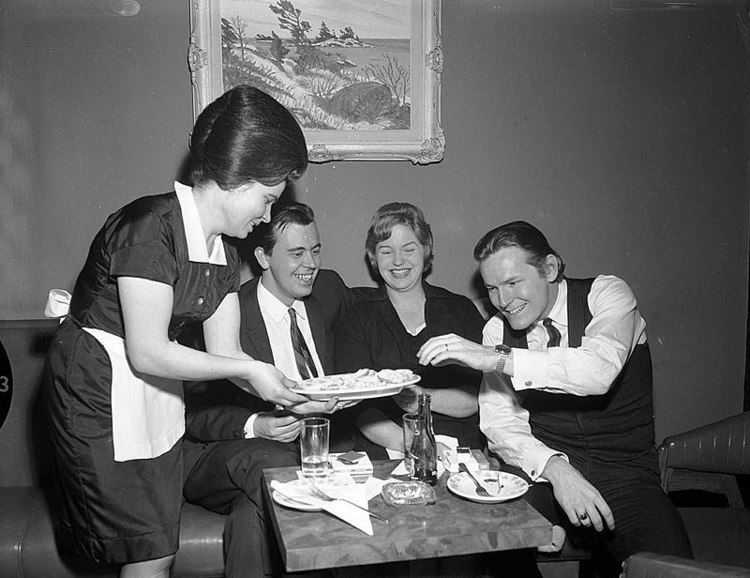 Lightfoot, right, at a music industry function in Toronto in 1965

In 1963, Lightfoot travelled to Europe and in the United Kingdom, and for one year he hosted BBC TV's Country and Western Show. In 1964 Lightfoot returned again to Canada, appearing at the Mariposa Folk Festival. During this time he began to develop a reputation as a songwriter. Ian and Sylvia Tyson recorded "Early Mornin' Rain" and "For Lovin' Me"; a year later both songs were recorded by Peter, Paul and Mary. Other performers recording one or both songs including Elvis Presley, Chad and Jeremy, George Hamilton IV, The Clancy Brothers, and the Johnny Mann Singers. Established recording artists such as Marty Robbins ("Ribbon of Darkness"), Leroy Van Dyke ("I'm Not Saying"), Judy Collins ("Early Morning Rain"), Richie Havens and Spyder Turner ("I Can't Make It Anymore"), and The Kingston Trio ("Early Morning Rain") all achieved chart success with Gordon Lightfoot's material.
United Artists years
In 1965, Lightfoot signed a management contract with Albert Grossman, who also represented a significant number of prominent American folk performers. That same year, he signed a recording contract with United Artists and released his own version of "I'm Not Saying" as a single. Appearances at the Newport Folk Festival, The Tonight Show Starring Johnny Carson, and New York's Town Hall increased his following and his reputation. In 1966, he released his debut album Lightfoot!, which brought him increased recognition as both a singer and a songwriter. It featured many now-famous songs, including "For Lovin' Me," "Early Mornin' Rain," "Steel Rail Blues," and "Ribbon of Darkness". On the strength of the Lightfoot! album, which mixed Canadian and universal themes, Lightfoot became one of the first Canadian singers to achieve real stardom in his own country without having to move to the United States.
Lightfoot was commissioned by the CBC to write the "Canadian Railroad Trilogy" for a special broadcast on January 1, 1967, to start Canada's Centennial year. Between 1966 and 1969, Lightfoot recorded four additional albums for United Artists: The Way I Feel (1967), Did She Mention My Name? (1968), Back Here on Earth (1968), and the live recording Sunday Concert (1969). During those years, he consistently placed singles in the Canadian top 40, including "Go-Go Round", "Spin, Spin", and "The Way I Feel". His biggest hit of the era was a rendition of Bob Dylan's "Just Like Tom Thumb's Blues", which peaked at No. 3 on the Canadian charts in December 1965. Did She Mention My Name? featured "Black Day in July", about the 1967 Detroit Riots. Dr. Martin Luther King was murdered the following April 4. Radio stations in 30 states pulled the song for "fanning the flames", even though the song was a plea for racial harmony. Lightfoot then stated station owners cared more about playing songs "that make people happy" and not those "that make people think." Unhappy at a lack of support from United Artists, he defected to Warner Bros. Records, scoring his first major international hit in early 1971 with "If You Could Read My Mind".
Lightfoot's albums from this time were well received in countries other than Canada but did not produce any hit singles. Outside of Canada, he remained better known as a songwriter than as a performer.
Lightfoot's success as a live performer continued to grow throughout the late 1960s. He embarked on his first Canadian national tour in 1967, and also performed in New York City. Between 1967 and 1974, Lightfoot toured Europe and was well-received on two tours of Australia.
UA would later consistently release "Best of" album compilations in the 1970s, after Lightfoot became a success on his next label Warner Bros./Reprise.
Warner Bros./Reprise years
Lightfoot was signed to Warner Bros./Reprise in 1970 and had a major hit in the United States with his recording of "If You Could Read My Mind". It had sold over one million copies by early 1971, and was awarded a gold disc. The song was originally featured on his 1970 album Sit Down Young Stranger, which did not sell well. After the success of the song, the album was re-released under the new title If You Could Read My Mind. It reached No. 5 nationally and the success of the song represented a major turning point in Gordon Lightfoot's career. It also had the second recorded version of "Me and Bobby McGee", as well as "The Pony Man","Your Love's Return", and "The Minstrel of The Dawn".
Over the next seven years, he recorded a series of successful albums that established him as a singer-songwriter:
Summer Side of Life (1971), with songs "Ten Degrees and Getting Colder", "Miguel", "Cabaret", "Nous Vivons Ensemble", and the title track
Don Quixote (1972), with "Beautiful", "Looking at the Rain", "Christian Island (Georgian Bay)", and the title track, which is a concert favorite
Old Dan's Records (1972), with the title track, the two-sided single "That Same Old Obsession"/"You Are What I Am", and the songs "It's Worth Believin'" and "Can't Depend on Love"
Sundown (1974). Besides the title track, it includes "Carefree Highway", "Seven Island Suite", "The Watchman's Gone", "High and Dry", "Circle of Steel", and "Too Late for Prayin'"
Cold on the Shoulder (1975). Along with title track are songs "Bend in the Water", "The Soul Is the Rock", "Rainbow Trout", "All the Lovely Ladies" and the hit "Rainy Day People"
A double compilation LP Gord's Gold (in 1975) containing nine new versions of his most popular songs from the United Artists era
Summertime Dream (1976), along with "The Wreck of the Edmund Fitzgerald" are the songs "I'm Not Supposed To Care", "Race Among the Ruins", "Spanish Moss", "Never Too Close", and the title track
Endless Wire (1978) with "Daylight Katy", "If Children Had Wings", "Sweet Guinevere", a new version of "The Circle Is Small" from Back Here on Earth, and the title track
During the 1970s Lightfoot's songs covered a wide range of subjects, including "Don Quixote", about Cervantes' famous literary character, "Ode to Big Blue", about the widespread killing of whales, "Beautiful", about the simple joys of love, "Carefree Highway", about the freedom of the open road, "Protocol", about the futility of war, and "Alberta Bound", which was inspired by a lonely teenaged girl named Grace he met on a bus while travelling to Calgary in 1971.
In 1972 Lightfoot curtailed his touring schedule after contracting Bell's palsy, a condition that left his face partially paralyzed temporarily. Despite his illness, Lightfoot had several major hits during the 1970s. In June 1974 his classic single "Sundown" from the album Sundown went to No.1 on the American and Canadian charts. It would be his only number one hit in the United States. He performed it twice on NBC's The Midnight Special series. "Carefree Highway" (about Arizona State Route 74 in Phoenix, Arizona) was the follow-up single from the same album. It charted in the Top 10 in both countries. Lightfoot wrote it after traveling from Flagstaff, Arizona on Interstate 17 to Phoenix.
In late November 1975 Lightfoot read a Newsweek magazine article about the loss of the SS Edmund Fitzgerald, which sank on November 10, 1975, on Lake Superior during a severe storm with the loss of all 29 crew members. Most of the lyrics in his song, "The Wreck of the Edmund Fitzgerald", released the following year, were based on facts in the article. It reached number two on the United States Billboard chart and was a number one hit in Canada. Lightfoot continues his practice of meeting privately with the family members of the men who perished in the Edmund Fitzgerald sinking when his touring schedule allows.
"Sundown" and "The Wreck of the Edmund Fitzgerald" continue to receive heavy airplay on many classic rock stations. In 1978, Lightfoot had another top 40 hit on the United States Hot 100, "The Circle Is Small (I Can See It in Your Eyes)," which reached number 33.
During the 1980s and 1990s Lightfoot recorded six more original albums and a compilation for Warner Bros./Reprise: Dream Street Rose (1980), Shadows (1982), Salute (1983), East of Midnight (1986), another compilation Gord's Gold, Vol. 2 (1988), Waiting for You (1993), and A Painter Passing Through (1998).
The album Dream Street Rose has the folk-pop sound that Lightfoot established during the previous decade. In addition to the title song, it includes songs such as "Ghosts of Cape Horn" and "On the High Seas". It also includes the Leroy Van Dyke 1950s composition "The Auctioneer," a bluegrass-like number that was a concert staple for Lightfoot from the mid 60s to the 80s.
The album Shadows represents a departure from the acoustic sound of the 1970s and introduces an adult-contemporary sound. Songs like "Shadows" and "Thank You for the Promises" contain an underlying sadness and resignation. The 1982 American released single "Baby Step Back" marked his last time in the top 50 in that country. The 1983 album Salute produced no hit singles; the 1986 East of Midnight album had several Adult Contemporary songs like "A Passing Ship","Morning Glory", and "I'll Tag Along" (East of Midnight). A single from East of Midnight, "Anything for Love", made the Billboard Country & Western chart.
In April 1987, Lightfoot filed a lawsuit against composer Michael Masser, claiming that Masser's melody for the song "The Greatest Love of All"—recorded by George Benson (1977) and Whitney Houston (1985)—stole 24 bars from Lightfoot's 1971 hit song "If You Could Read My Mind". The transitional section that begins "I decided long ago never to walk in anyone's shadow" of the Masser song has the same melody as "I never thought I could feel this way and I got to say that I just don't get it; I don't know where we went wrong but the feeling's gone and I just can't get it back" of Lightfoot's song. Lightfoot later stated that he did not want people thinking that he had stolen his melody from Masser.
Lightfoot rounded out the decade with his follow-up compilation Gord's Gold, Vol. 2, in late 1988, which contained re-recorded versions of his most popular songs, including a re-make of the 1970 song "The Pony Man". The original had been brisk in pace, acoustic, and about three minutes long. This new version was slower, clocking in at four minutes plus.
During the 1990s Lightfoot returned to his acoustic roots and recorded two albums. Waiting for You (1993) includes songs such as "Restless", "Wild Strawberries", and Bob Dylan's "Ring Them Bells". 1998's A Painter Passing Through reintroduced a sound more reminiscent of his early recordings, with songs like "Much to My Surprise", "Red Velvet", "Drifters", and "I Used to Be a Country Singer". Throughout the decade, Lightfoot played about 50 concerts a year. In 1999 Rhino Records released Songbook, a four-CD boxed set of Lightfoot recordings with rare and unreleased tracks from the 1960s, 1970s, 1980s, and 1990s plus a small hardback booklet for his fans that described how he created his songs and gave facts about his career.
In April 2000 Lightfoot taped a live concert in Reno, Nevada—a one-hour show that was broadcast by CBC in October, and as a PBS special across the United States. PBS stations offered a videotape of the concert as a pledge gift, and a tape and DVD were released in 2001 in Europe and North America. This was the first Lightfoot concert video released. In April 2001 Lightfoot performed at the Tin Pan South Legends concert at Ryman Auditorium in Nashville, closing the show. In May he performed "Ring Them Bells" at Massey Hall in honour of Bob Dylan's 60th birthday.
Illness and return to performing
By January 2002 Lightfoot had written 30 new songs for his next studio album. He recorded guitar and vocal demos of some of these new songs. In September, before the second concert of a two-night stand in Orillia, Lightfoot suffered severe stomach pain and was airlifted to McMaster Medical Centre in Hamilton, Ontario. He underwent surgery for a ruptured abdominal aortic aneurysm, and he remained in serious condition in the Intensive Care Unit (ICU). Lightfoot endured a six-week coma and a tracheotomy, and he underwent four surgical operations. All of his remaining 2002 concert dates were cancelled. More than three months after being taken to the McMaster Medical Centre, Lightfoot was released in December to continue his recovery at home.
In 2003 Lightfoot underwent follow-up surgery to continue the treatment of his abdominal condition. In November he signed a new recording contract with Linus Entertainment and began rehearsing with his band for the first time since his illness. Also in 2003, Borealis Records, a related label to Linus Entertainment, released Beautiful: A Tribute to Gordon Lightfoot. On this album, various artists, including The Cowboy Junkies, Bruce Cockburn, Jesse Winchester, Maria Muldaur, and The Tragically Hip interpreted Lightfoot's songs. The final track on the album, "Lightfoot", was the only song not previously released by Lightfoot. It was composed and performed by Aengus Finnan.
In January 2004 Lightfoot completed work on his album Harmony, which he had mostly recorded prior to his illness. The album was released on his new home label of Linus Records on May 11 of that year. It was his 20th original album and included a single and new video for "Inspiration Lady". Other songs were "Clouds of Loneliness," "Sometimes I Wish," "Flyin' Blind", and "No Mistake About It". The album contained the upbeat yet reflective track called "End of All Time"
In July 2004 he made a surprise comeback performance, his first since falling ill, at Mariposa in Orillia, performing "I'll Tag Along" solo. In August he performed a five-song solo set in Peterborough, Ontario, at a flood relief benefit. In November he made his long-awaited return to the concert stage with two sold-out benefit shows in Hamilton, Ontario.
Lightfoot returned to the music business with his new album selling well and an appearance on Canadian Idol, where the six top contestants each performed a song of his, culminating in a group performance – on their own instruments – of his Canadian Railroad Trilogy. In 2005, he made a low-key tour called the Better Late Than Never Tour.
On September 14, 2006, while in the middle of a performance, Lightfoot suffered a minor stroke that eventually left him without the use of the middle and ring fingers on his right hand. He returned to performing nine days later and for a brief time used a substitute guitarist for more difficult guitar work. Since early 2007, Lightfoot has regained full use of his right hand and plays all of the guitar parts in concert as he originally wrote them. He continues to perform.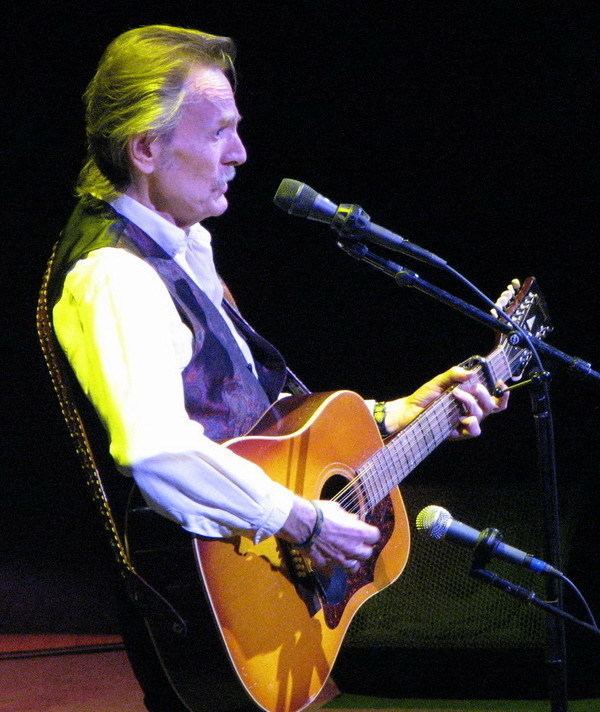 Performing in Toronto, 2008, playing his twelve-string guitar

While a tour was being planned for 2008, Lightfoot's manager, Barry Harvey, died at age 56 on December 4, 2007. In late 2009, Lightfoot undertook a 26-city tour.
In February 2010, Gordon Lightfoot was the victim of a death hoax originating from Twitter, when then-CTV journalist David Akin posted on Twitter and Facebook that Lightfoot had died. Lightfoot was at a dental appointment at the time the rumors spread and found out when listening to the radio on his drive home. Lightfoot dispelled those rumors by phoning Charles Adler of CJOB, the DJ and radio station he heard reporting his demise, and did an interview expressing that he was alive and well. In 2012, Lightfoot continued to tour, telling a sold-out crowd June 15 at Ottawa's National Arts Centre that he still performs sixty times a year. Lightfoot played two shows at the NAC after his induction into the Songwriters Hall of Fame.
Lightfoot performed at the 100th Grey Cup in November 2012, performing "Canadian Railroad Trilogy," and was extremely well received.
Lightfoot's first tour of the United Kingdom in 35 years was announced in 2015, with 11 dates across England, Ireland and Scotland between May 18, 2016 and June 1, 2016 currently announced. According to his website, 2017 tour dates include the United States and Canada.
In a 2016 interview with The Calgary Herald Lightfoot said "At this age, my challenge is doing the best show I can." "I'm very much improved from where I was and the seriousness with which I take it."
Legacy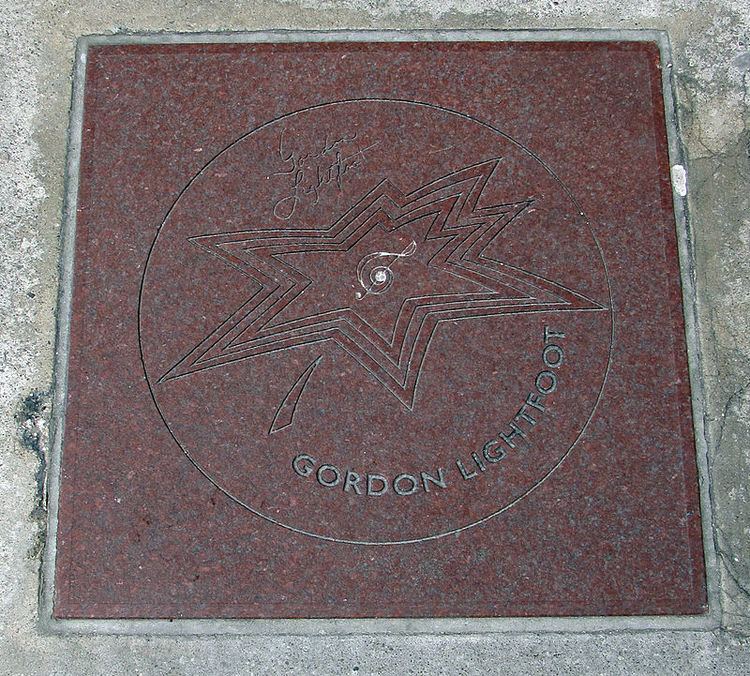 Lightfoot's star on Canada's Walk of Fame

Gordon Lightfoot's music career has spanned more than five decades, producing more than 200 recordings. He helped define the folk-pop sound of the 1960s and 1970s, with his songs recorded by artists such as Bob Dylan, Gene Clark, Dan Fogelberg, Jimmy Buffett, and Jim Croce. The Canadian band The Guess Who recorded a song called "Lightfoot" on their 1968 album Wheatfield Soul; the lyrics contain many Lightfoot song titles.
Sound
Lightfoot's sound, both in the studio and on tour, is centred on Lightfoot's baritone voice and folk-based twelve-string acoustic guitar. From 1965 to 1970, lead guitarist Red Shea was an important supporting player, with bassists Paul Wideman and John Stockfish filling out the arrangements.
In 1968 bassist Rick Haynes joined the band, and lead guitarist Terry Clements joined the following year. Shea left the touring band in 1970, but continued to record with Lightfoot until 1975. He hosted his own Canadian variety show, played with Ian Tyson, and became band leader for Tommy Hunter's TV show in the 1980s on CBC. Shea played on most of Lightfoot's early hits. Haynes and Clements remained with Lightfoot and composed the core of his band.
In 1975, Pee Wee Charles added pedal steel guitar to Lightfoot's songs. Drummer Barry Keane joined the following year and in 1981, keyboardist Mike Heffernan completed the ensemble. This five-piece backup band remained intact until 1987, when Charles left the band to operate a radio station in Southern Ontario.
Three members of Lightfoot's band have died over the years: Red Shea in June 2008 from pancreatic cancer, Clements at 63 on February 20, 2011, following a stroke and original bassist John Stockfish from natural causes on August 20, 2012 at 69.
Haynes, Keane and Heffernan continue to tour and record with Lightfoot, having added in 2011 guitarist Carter Lancaster from Hamilton, Ontario, a "great player," according to Lightfoot.
Personal life
Lightfoot has been married three times. His first marriage in April 1963 was to a Swedish woman, Brita Ingegerd Olaisson, with whom he had two children, Fred and Ingrid. They divorced in 1973, the marriage ending in part because of his infidelity. Lightfoot has acknowledged that his musical touring and the difficulty of fidelity in a long-distance relationship contributed to the failure of at least two relationships:
The song "If You Could Read My Mind" was written in reflection upon his disintegrating marriage. At the request of his daughter, Ingrid, he performs the lyrics with a slight change now: the line "I'm just trying to understand the feelings that you lack" is altered to "I'm just trying to understand the feelings that we lack." He has said in an interview that the difficulty with writing songs inspired by personal stories is that there is not always the emotional distance and clarity to make lyrical improvements such as the one his daughter suggested.
After being alone for 16 years between marriages, Lightfoot married Elizabeth Moon in 1989. They had two children: Miles and Meredith. He divorced his second wife in 2011 after a separation that Lightfoot said had lasted nine years.
Lightfoot wed for a third time on December 19, 2014 at Rosedale United Church to Kim Hasse.
To stay in shape to meet the demands of touring and public performing, Lightfoot works out in a gym six days per week, but declared in 2012 that he was "fully prepared to go whenever I'm taken." He calmly stated, "I've been almost dead a couple times, once almost for real ... I have more incentive to continue now because I feel I'm on borrowed time, in terms of age."
Lightfoot band members have displayed loyalty to him, as both musicians and friends, recording and performing with him for as many as 45 years.
He said in 2016 that he wasn't planning to return to songwriting later in life as he'd concluded it was "such an isolating thing" for him earlier in his career, affecting his family life.
Honours and awards
As an individual, apart from various awards associated with his albums and singles, Gordon Lightfoot has received sixteen Juno Awards—for top folk singer in 1965, 1966, 1968, 1969, 1973, 1974, 1975, 1976 and 1977, for top male vocalist in 1967, 1970, 1971, 1972 and 1973, and as composer of the year in 1972 and 1976. He has received ASCAP awards for songwriting in 1971, 1974, 1976, and 1977, and has been nominated for five Grammy Awards. In 1974 Lightfoot's song "Sundown" was named pop record of the year by the Music Operators of America. In 1980 he was named Canadian male recording artist of the decade, for his work in the 1970s.
Lightfoot was chosen as the celebrity captain of the Toronto Maple Leafs for the NHL's 75th anniversary season in 1991–1992.
Lightfoot was inducted into the Canadian Music Hall of Fame in 1986 and the Canadian Country Music Hall of Fame in 2001. He was inducted into Canada's Walk of Fame in 1998. In May 2003 he was made a Companion of the Order of Canada, the country's highest civilian honour. Lightfoot is a member of the Order of Ontario, the highest honour in the province of Ontario. In 1977, he received the Vanier Award from the Canadian Jaycees. In 2007 Canada Post honored Lightfoot and three other legendary Canadian music artists (Anne Murray, Paul Anka, and Joni Mitchell) with postage stamps highlighting their names and images. On June 24, 2012, Lightfoot was inducted into the Songwriters Hall of Fame in a New York City ceremony, along with Bob Seger.
Between 1986 and 1988 Lightfoot's friend Ken Danby (1940–2007), the realist painter, worked on a large (60 x 48 inches) portrait of Lightfoot dressed in the white suit he wore on the cover of the album East of Midnight. The picture was backlit by the sun, creating a visually iconic image of the singer.
On June 16, 2014, Lightfoot was awarded the prestigious Lifetime Achievement Award by SOCAN at the 2014 SOCAN Awards in Toronto.
On October 23, 2015, Lightfoot was honoured with a 4-meter tall bronze sculpture in his hometown of Orillia, Ontario. The sculpture, called "Golden Leaves - A Tribute to Gordon Lightfoot" features Lightfoot sitting cross-legged, playing an acoustic guitar underneath an arch of golden maple leaves. Many of the leaves depict scenes from Lightfoot's 1975 greatest hits album, Gord's Gold.
Soundtrack
2020 Family Guy (TV Series)
- CutawayLand (2020)
2020 Doom Patrol (TV Series)
- Wax Patrol (2020)
2020 13 Reasons Why (TV Series)
- Acceptance/Rejection (2020)
2020/I The Half of It
2019 Knives Out
2019 The Beach Bum
2018 Escape at Dannemora (TV Mini Series)
- Part 5 (2018)
2018 The Tale
2017 Mr. Robot (TV Series)
- eps3.2_legacy.so (2017)
2014 The Blacklist (2014-2017 TV Series)
- Philomena (No. 61) (2017)
- Mato (No. 66) (2016)
- The Cyprus Agency (No. 64) (2014)
2013 Mike & Mike (2013-2016 TV Series)
- Episode dated 10 November 2016 (2016)
- Episode dated 15 September 2016 (2016)
- Episode dated 11 December 2015 (2015)
- Episode dated 25 August 2015 (2015)
- Episode dated 27 April 2015 (2015)
- Episode dated 12 December 2014 (2014)
- Episode dated 9 October 2014 (2014)
- Episode dated 12 December 2013 (2013)
- Episode dated 25 September 2013 (2013)
- Episode dated 25 July 2013 (2013)
2016 Weirdos
2014 50 Years with Peter Paul and Mary (TV Movie documentary)
2014 Supernatural (TV Series)
- Fan Fiction (2014)
2012 A Fierce Green Fire: The Battle for A Living Planet (Documentary)
2009 The Greims (Short)
2009 This Beat Goes On: Canadian Pop Music in the 1970s (TV Movie documentary)
2009 The Marty Stuart Show (TV Series)
- Charlie Pride (2009)
2008 Qwerty (TV Series)
- Episode #3.1 (2008)
2008 Generation Kill (TV Mini Series)
- A Burning Dog (2008)
2007 Holiday Festival on Ice 2007 (TV Special)
2006 We Are Marshall
2006 Rikospoliisi ei laula (TV Series)
- Delfiinityttö (2006)
2003 Canadian Idol (2003-2006 TV Series)
- Top 5: Country Standards (2006)
- Finale (2004)
- Top 6 Results Show (2004)
- Top 6 Performances (2004)
- Proud to Be Canadian (2003)
2006 Aloha from Sweden (Video)
2006 I Love the '70s: Volume 2 (TV Series)
- 1971 (2006)
2005 Cold Case (TV Series)
- Honor (2005)
2005 Elvis by the Presleys (TV Movie documentary)
2004 Idol (TV Series)
- Idol Finale (2004)
2003 Wonderland
2003 The Brown Bunny
1999 Mission Hill (TV Series)
1998 54
1992 Mystery Science Theatre 3000 (1992-1998 TV Series)
- Gorgo (1998)
- Attack of the Giant Leeches (1992)
1995 Nico Icon (Documentary)
1994 Miracle on 34th Street
1994 Four Lives, Four Loves (TV Series)
1990 Gremlins 2: The New Batch
1988 Day by Day (TV Series)
- Do You Think I'm Sexy? (1988)
1986 The Ian and Sylvia Reunion (TV Special)
1985 Tears Are Not Enough (Documentary)
1982 The Kingston Trio and Friends: Reunion (TV Special)
1982 Harry Tracy: Dead or Alive
1978 Renaldo and Clara (Documentary)
1977 Jaws of Death (Documentary)
1977 James at 16 (TV Series)
- Mrs. Carson (1977)
- Higher Ground (1977)
1977 Who Are the DeBolts? and Where Did They Get Nineteen Kids? (Documentary)
1976 Twice Is Not Enough
1975 A Fantasy Fulfilled
1972 The Graham Kennedy Show (1972-1975 TV Series)
- Episode dated 7 April 1975 (1975)
- Episode dated 21 June 1973 (1973)
- Episode dated 15 March 1973 (1973)
- Episode dated 8 February 1973 (1973)
- Episode dated 9 November 1972 (1972)
1974 McCloud (TV Series)
- The Barefoot Girls of Bleecker Street (1974)
1974 The Ernie Sigley Show (TV Series)
- Episode dated 30 July 1974 (1974)
- Episode dated 20 June 1974 (1974)
- Episode dated 12 March 1974 (1974)
1973 Die Rudi Carrell Show (TV Series)
- Messe (1973)
1973 Paperback Hero
1973 Elvis: Aloha from Hawaii (TV Special documentary)
1973 Elvis: Aloha from Hawaii - Rehearsal Concert (TV Special)
1972 Ciao Manhattan
1969 The Johnny Cash Show (1969-1971 TV Series)
- History of Country Music: Part 2 (1971)
- Episode #2.15 (1971)
- Episode #1.2 (1969)
1969 Music Scene (TV Series)
- Episode #1.14 (1969)
1969 Hail, Hero!
1967 The Porter Wagoner Show (1967-1969 TV Series)
- The Lonesome Rhodes (1969)
- The Lonesome Rhodes (1967)
1966 Bandstand (TV Series)
- Episode dated 5 February 1966 (1966)
References
Gordon Lightfoot Wikipedia
(Text) CC BY-SA