Giridih is a centre of the prestigious Indian Statistical Institute (ISI). Giridih is also one of the six Data Processing Centres of Data Processing Division (DPD) of National Sample Survey Office (NSSO).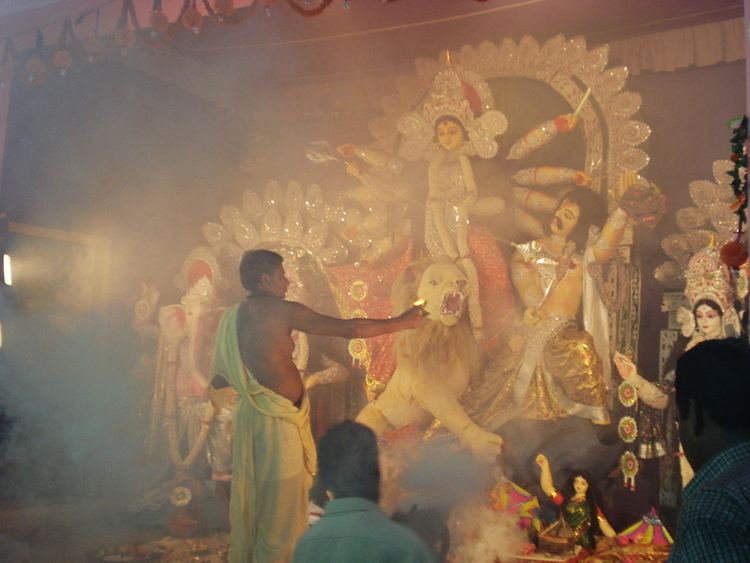 Giridih became the headquarters of the Giridih district when the new district was created on 6 December, 1972, by carving some parts of Hazaribagh district.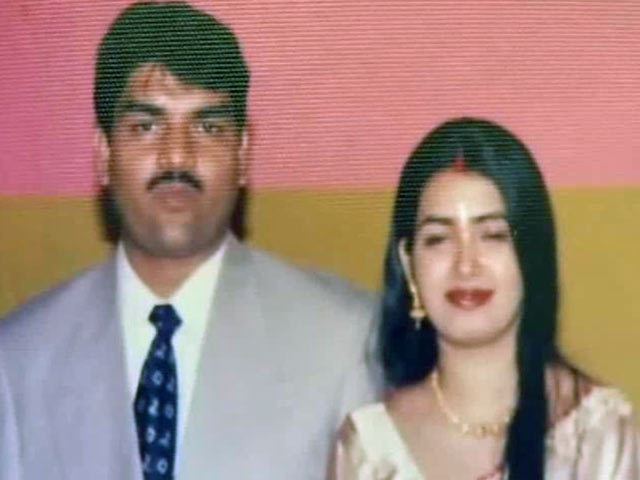 Land of Giridih is rich in coal. There are many small mines and some big mines of coal found in Giridih.
Giridih is located at 24.18°N 86.3°E / 24.18; 86.3. It has an average elevation of 289 metres (948 ft). Śrī Sammeta Shikharji also known as the Parasnath Hills, located in Giridih is the highest mountain peak in Jharkhand. It is a conical granite peak located 4,477 feet (1,365 metres) above the sea level.
Giridih District is geographically divided into two natural divisions, which are the central plateau and lower plateau. The central plateau touches the western portion of the district near Bagodar block. The lower plateaus have an undulating surface and an average height of 1300 feet. In the north and north-west, the lower plateaus form fairly level tablelands until they reach the ghats when they drop to about 700 feet. The district has uniformly distributed and vast forests. Sal tree is the most famous and predominant trees here. Among other common trees are bamboo, semal, Mahua, palash, kusum, kend, Asian pear and bhelwa.
Giridih district is divided into two main water heads – Barakar and Usri rivers. Giridih is rich in mineral resources and has several large coal fields with one of the best qualities of metallurgical coal in India. Mica is found in abundance near the blocks Tisri and Gawan. Mica is of importance not only to Jharkhand but to India and other countries as well.
The climate of Giridih is generally dry. It is pleasant during winter season between October and March. Summer season starting April, is generally hot, with May being hottest when temperature rises up to 47C. Often high temperature is accompanied by high humidity levels, specially during June when premonsoon rain falls. It rains maximum during July and August, and rainy season continues up to mid October.
Late Nageshwar Prasad Sinha was the first MP from Giridih, when the town declared as separate district from Hazaribagh.
Ravindra Kumar Pandey from the Bharatiya Janata Party won the Indian general election, 2014 from Giridih (Lok Sabha constituency) and is the present Member of Parliament. Giridih city forms the Giridih (Vidhan Sabha constituency). Bharatiya Janata Party, Jharkhand Mukti Morcha, Jharkhand Vikas Morcha (Prajatantrik) and Indian National Congress are some of the political parties in the city.
Giridih is connected by Road and Rail link.
Giridih Station is connected to Madhupur Junction located 48 km to the east by a single broad gauge railway line. There is a single passenger train which runs five times a day between the two stations and takes about an hour to reach Giridih. Parasnath Station, on the Howrah-Delhi grand chord line, is 48 km from Giridih towards the west. The Giridih station is under the administration of the Asansol division of the Eastern Railway zone of Indian Railways. There is a direct train (Boggie Attach) service from Giridih to Kolkata and Patna
The Grand Trunk Road passes through Giridih. Giridih lies on the junction of NH-2 and NH-100.
Giridih has a bus terminus in the center of the town. The bus stand is divided into platforms for private buses. A Government Bus terminus is just adjacent to the main bus terminus. There are regular bus services from the city to other parts in the district. Bus service to Dhanbad, Bokaro, Hazaribagh, Deoghar, Asansol, Durgapur, Kolkata, Howrah, Patna, Ranchi and Jamshedpur is available. Private cars and taxi facilities are available in the city. Other transport is trekkers, autos, rickshaws and mini buses.
By air, there is a landing airstrip known as Boro aerodrom at the district headquarters of Giridih. Giridih is well connected to some of the popular airports of Bihar, Jharkhand and West Bengal and they are :
Birsa Munda Airport, Ranchi 155 kilometres (96 mi)
Gaya Airport 169 kilometres (105 mi)
Lok Nayak Jayaprakash Airport, Patna 223 kilometres (139 mi)
Netaji Subhas Chandra Bose International Airport, Kolkata 309 kilometres (192 mi)
As of 2011 India census, Giridih had a population of 143,529, it is the 8th largest city of jharkhand. Males constitute 53% of the population and females 47%. Giridih has an average literacy rate of 69%, higher than the national average of 59.5%; male literacy is 74%, and female literacy is 63%. In Giridih, 15% of the population is under 6 years of age.
This town used to bustle with economic activity in the period from 1960s to 1980's when the mineral mica processing and export community reaped tremendous gains through exports to the USSR. However, since the decline of the USSR and its split into twelve CIS countries, the industry has slowly declined and is currently ailing.
On the southern side of Giridih, in Beniadih, are the coal mines of Central Coalfields Limited, a subsidiary of Coal India Limited (a Maharatna and the world's largest coal miner). It is the largest industry in the Giridih district and major contributor to the economy of the town. Central Coalfields Limited itself is a Miniratna.
The Data Processing Center of Data Processing Division (DPD) of National Sample Survey Office (NSSO) provides complete IT solution from sample selection, software development to processing and tabulation of data canvassed through various socio-economic surveys of National Sample Survey Organisation.
With the formation of new state of Jharkhand and governments' initiative, a lot of small scale industries have come up in Giridih. They all are basically related to metals, the majority of them being Sponge Iron (DRI) Units, Induction Furnaces & Rolling Mills like Lal's, Mongia, Bharat Alloys, Atibir, Saluja Power and steel limited, Sri Ram Steels, Bhardwaj, Salasar, Allied, Shivam Group and Gaurishanker Electrocastings.
Mica business also contribute a lot in the trade data, mainly mica are exported to China, Europe, Japan, Taiwan, US the total value of mica exports are US$ 100 million, the main mica exporters are Jalan Mica Exports, Ratan Mica Exports, Jai Mica, Mount Hill Etc.
Kheer Kadam, Kalakand, Rajbhog (rasgullah), Tilkut, Ghewar and Piau are popular sweet here. A public library is located in Bara Chauk region in the city. Eid ul-Fitr, Eid-ul-Adha, Moharram, Vishwakarma Puja, Saraswati Puja, Durga Puja, Chhath, Deepawali, Holi, Guru Purnima, Ram Navami and Christmas are among the long list of festivals celebrated in Giridih. Chhath puja is celebrated on the banks of Usri river at Argaghat and Shastrinagar ghats. After Chhath puja, a local village fair held at Pachamba as Gaushala (cows shed) fair.
Giridih has many prestigious colleges and schools.
The major colleges in this town include –
Giridih College affiliated to the Vinoba Bhave University
Sri Ram Krishna Mahila College affiliated to Vinoba Bhave University.
Langta Baba College affiliated to the Vinoba Bhave University
Vananchal College affiliated to Vinoba Bhave University.
GD Bagaria institute of management affiliated to the Vinoba Bhave University
Khandoli Institute of Technology affiliated to AICTE.
Schools include –
BNS DAV Public School (Giridih)
Carmel School (Giridih)
Delhi Public School (Giridih)
St. Joseph School (Giridih)
Birla School (Giridih)
Candyy Flloss S Goenka School
21st Century School Giridih
Hindi newspapers Hindustan Dainik, Dainik Bhaskar, Prabhat Khabar and Dainik Jagran are the popular newspapers as the local language is Hindi. The main English newspapers covering Giridih are The Telegraph, The Times of India and The Hindustan Times. City News (News line) channel for the cable network provides the local news from Giridih. Doordarshan Jharkhand is the official channel covering Giridih.
Giridih has several religious and scenic tourist spots, including the following:
Sri Sammeta Shikharji (Hindi:

श्री सम्मेत शिखरजी

), also known as the Parasnath Hills, with the highest mountain peak in Jharkhand, 4480 feet above sea level, is a major Jain pilgrimage destination and one of the most sacred places for Jains in the world. According to Jain belief, twenty of the twenty-four Tirthankaras (teachers of the Jains), (including Parshanath) attained Moksha (Nirvana) from this place.
Jharkhand Dham, also known as Jharkhandi, is a temple of Lord Shiva. It is situated approximately 55 km from Giridih and 10 km from Rajdhanwar.
Rajdah Dham, sabalpur, उत्तरवाहिनी गंगा (प्रकृति की अनुपम भेंट ) also known as Rajdaha, is a temple of Lord Shiva. It is situated approximately 60 km Giridih and 5 km from Suriya. (Near nimatand sabalpur). It is situated on the bank or Barakar River.
Langta Baba Samadhi Sthal This is located in Kharagdiha, about 30 km North West of the town on road towards Jamua. Langta Baba is revered both by the Hindus and the Muslims alike. People offer chadar to his samadhi as a ritual, and it is believed the wish made here by a true devotee always get fulfilled.
Usri Falls 13 km from town, on the Tundi road, it is one of the most famous picnic spots in Giridih. The Usri river falls a 40 feet steep gorge in three separate streams. The place is surrounded by dense forest of Parasnath Hills.
Khandoli Dam located 10 km North-East of Giridih headquarters towards Bengabad block, is a scenic water reservoir and a dam. The place has been developed as a tourism attraction. It is a famous spot for water related adventure sports and bird-watching. A watch tower and 600 feet high hillock offers a panoramic view of Khandoli site. A number of other amusement facilities are available there including boating, Rock-climbing, Parasailing and Kayaking.
Harihar Dham It is a famous Shivlinga temple. A small hamlet about 60 km South-west of Giridih district headquarters under Bagodar Block possesses the largest Shiva Linga of India. Its height is 65 ft. People from all over India come here every year on Shravan Poornima to worship.
Kenarinath Dham is a temple of Lord Shiva, situated 27 kilometers from district headquarters, in kenari. It's presence dates back to 15th century. Locals believe it to be built by the architects of God. This temple was visited by few before 1995, when Shree Kenarinath Dham Uthan Samiti was founded by 110 members and Prof Pravin Choudhary was elected as the Chairman. Since then it is widely popular. In 2002, the first chief minister of Jharkhand, Babulal Marandi, visited the temple and presided as chief guest for a live religious concert of renowned Bhojpuri singer and current Delhi BJP chief Manoj Tiwari.
Dukhiya Mahadev Temple in Udnabad, some 5 km from Giridih headquarters, possesses great religious importance. It is situated on the bank of Usri river.
Sri Kabir Gyan Mandir in Sihodih, some 2 km from Giridih headquarters, Founded in 1985, a motivational institution in headed by Sadguru Maa Gyan which spreads the message of Sant Kabir and Sanatan Dharma. It has a sacred temple Guru Govind Dham having beautiful idol of Sant Kabir and Lord Vishnu. It also has Kabir Gyan Darshan with worth to watch murals and paintings based on life of Sant Kabir, Vedas, Morality and paintings of famous Saints of India.
Anurag Anand (born April 5th, 1990 in Giridih) - famous director & producer who has produced many fictions and non-fictions for international giants like BBC, Channel 4, National Geographic & SBS Australia
Sir Jagadish Chandra Bose spent his last days in Giridih and the Sir J.C. Bose Girl's High School is named in his honour. He died in Giridih. His then residence is now known as "Vigyan Kendra" run by "Bihar Council of Science and Technology".
Jnan Chandra Ghosh was born in Purulia and studied at the Giridih High School, from where he passed the Entrance Examination of Calcutta University in 1909. He was a famous scientist and played an important role in shaping science and engineering education in India. He was the first Director of Indian Institute of Technology Kharagpur, Director of Indian Institute of Science, Bangalore, and Vice Chancellor of Calcutta University.
The literary figure and the Nobel Laureate, Rabindranath Tagore also spent some time in Giridih. He wrote his Shivaji Utsav in 1904 while residing in Giridih. The house in which he resided, Dawasika Bhawan, still exists in Giridih.
The film maker Satyajit Ray who is one of the Oscar recipients from India, spent his childhood in Giridih. He sketched his fictional character (appearing in a series of science fiction books), scientist Professor Shonku as residing in Giridih beside the Usri river.
Krishna Ballabh Sahay was the elected member of Bihar Legislative Assembly from Giridih Constituency for several terms, including the one in which he served as the chief minister of Undivided Bihar during 1963 – 67.
Babulal Marandi was born in a remote Kodia Bank village under Tisri block of Giridih district. He was the first Chief Minister of Jharkhand and the founder of the political party Jharkhand Vikas Morcha (Prajatantrik).
Sir Nilratan Sircar was an eminent Indian doctor, educationist, philanthropist and swadeshi entrepreneur.