Citizenship

American




Name

Danielle Harris




Parents

Fran Harris




Website

www.horrorgal.com




Spouse

David Gross (m. 2014)




Years active

1985–present




Height

1.52 m




Occupation

Actress, director




Role

Actress








Full Name

Danielle Andrea Harris




Born

June 1, 1977 (age 46) (

1977-06-01

) Plainview, New York, U.S.


TV shows

The Wild Thornberrys, Father of the Pride, That's Life


Movies

Halloween 4: The Return of, Halloween, Halloween 5: The Revenge, Halloween II, Hatchet II


Similar People

Scout Taylor‑Compton, Kane Hodder, Adam Green, Katherine Heigl, Lacey Chabert
Danielle harris sexy lingerie
Danielle Andrea Harris (born June 1, 1977) is an American actress and film director, best known as a scream queen for her participation in several horror films, including four entries in the Halloween series: 1988's Halloween 4: The Return of Michael Myers, 1989's Halloween 5: The Revenge of Michael Myers (as Jamie Lloyd), 2007's Halloween and 2009's Halloween II (as Annie Brackett). Other such turns include portraying Tosh in Urban Legend (1998), Belle in Stake Land (2010), and taking over the lead role of Marybeth Dunston in the Hatchet trilogy, for Hatchet II (2010) and Hatchet III (2013).
Contents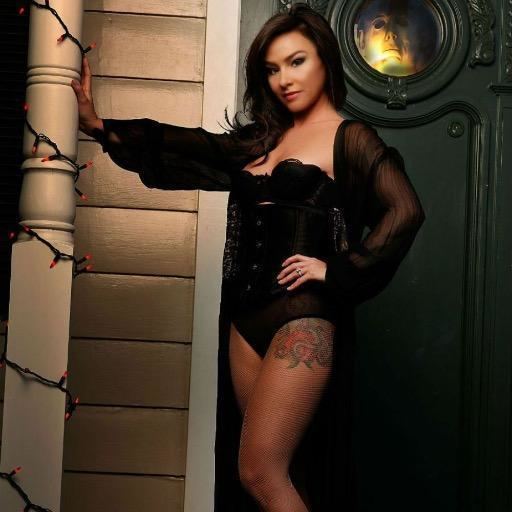 Apart from her scream queen reputation, Harris is known as a former child actress whose career has grown to include various independent films as well as blockbusters such as Marked for Death (1990), The Last Boy Scout (1991), Free Willy (1993), Daylight (1996) and the aforementioned Halloween films. She is also noted for her voice acting, which includes her role of Debbie Thornberry for the complete TV series run of The Wild Thornberrys (1998–2004) and related films The Wild Thornberrys Movie (2002) and Rugrats Go Wild (2003), and her role of Sierra on the TV series Father of the Pride (2004–2005). Harris' directorial debut, the horror comedy Among Friends, was released in 2013.
Early life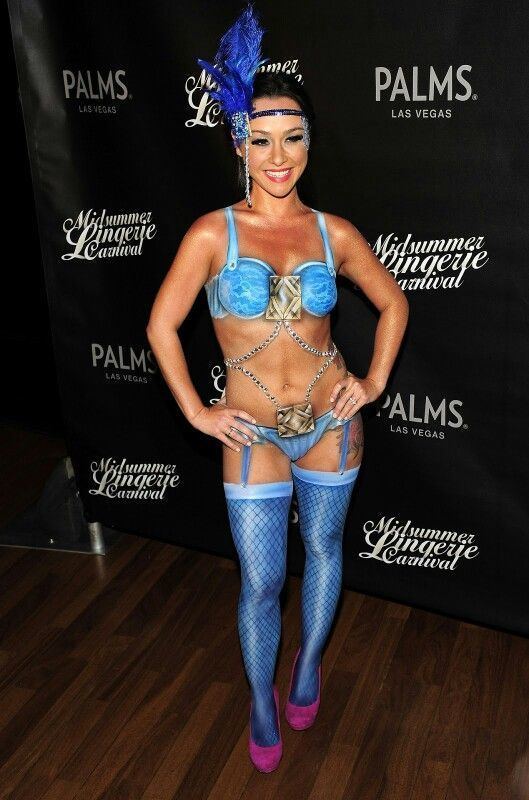 Harris was born in Plainview, New York and was raised by her mother Fran, along with one sister, Ashley. Harris is Jewish. While living in Florida during elementary school, Harris won a beauty contest, winning a trip to New York City for ten days. While there, she was offered various modeling jobs, but turned them down because they were all far from her home. Her mother was eventually transferred back to New York due to her job and Harris began work as a model. She began appearing in television commercials, too.
1985–87: Early beginnings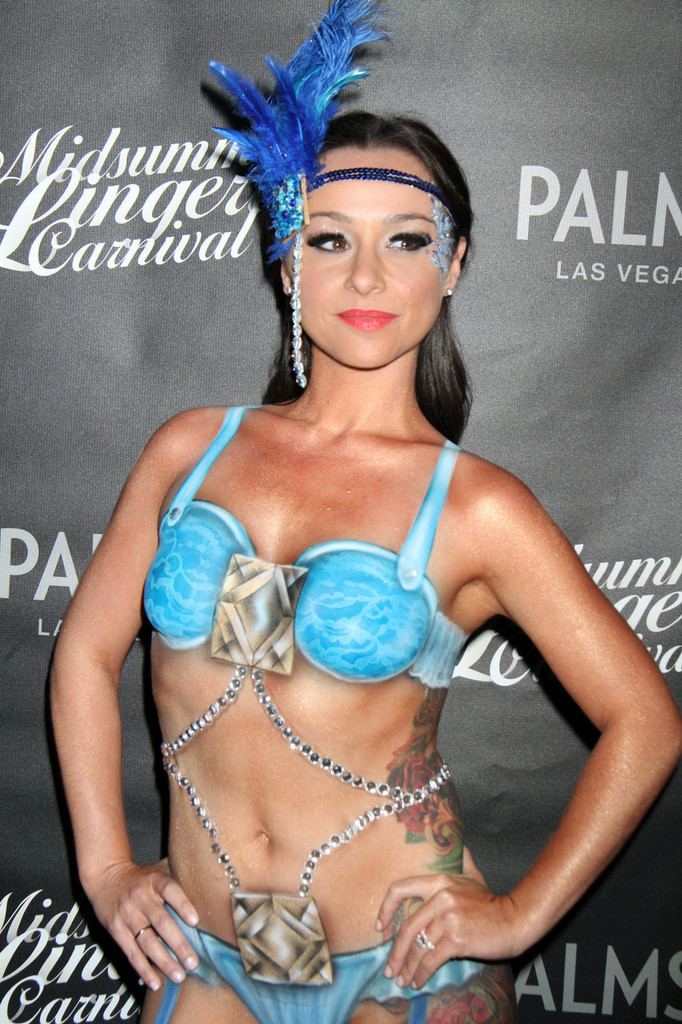 In 1985, at age seven, Harris was cast in the role of Samantha "Sammi" Garretson in the ABC soap opera One Life to Live, and she stayed on the program for three years. Her character was considered a "miracle child", extracted as an embryo from the womb of her deceased mother and implanted in a family friend, whom her father later married. In 1987, Harris made an appearance in the series Spenser: For Hire, portraying a girl named Tara.
1988–91: Halloween and Early film roles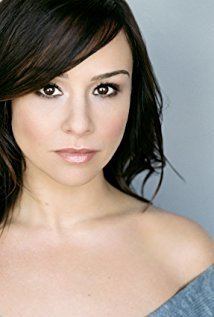 Following her early television work, Harris successfully auditioned for the role of Jamie Lloyd from the fourth edition of the Halloween franchise, beating out several other young actresses, Melissa Joan Hart among them. Harris celebrated her eleventh birthday on set. Halloween 4: The Return of Michael Myers was released in October 1988 to critical and commercial success. It went on to gross over $17 million worldwide, $6,831,250 in its opening weekend alone. On doing this type of film at such a young age, Harris stated: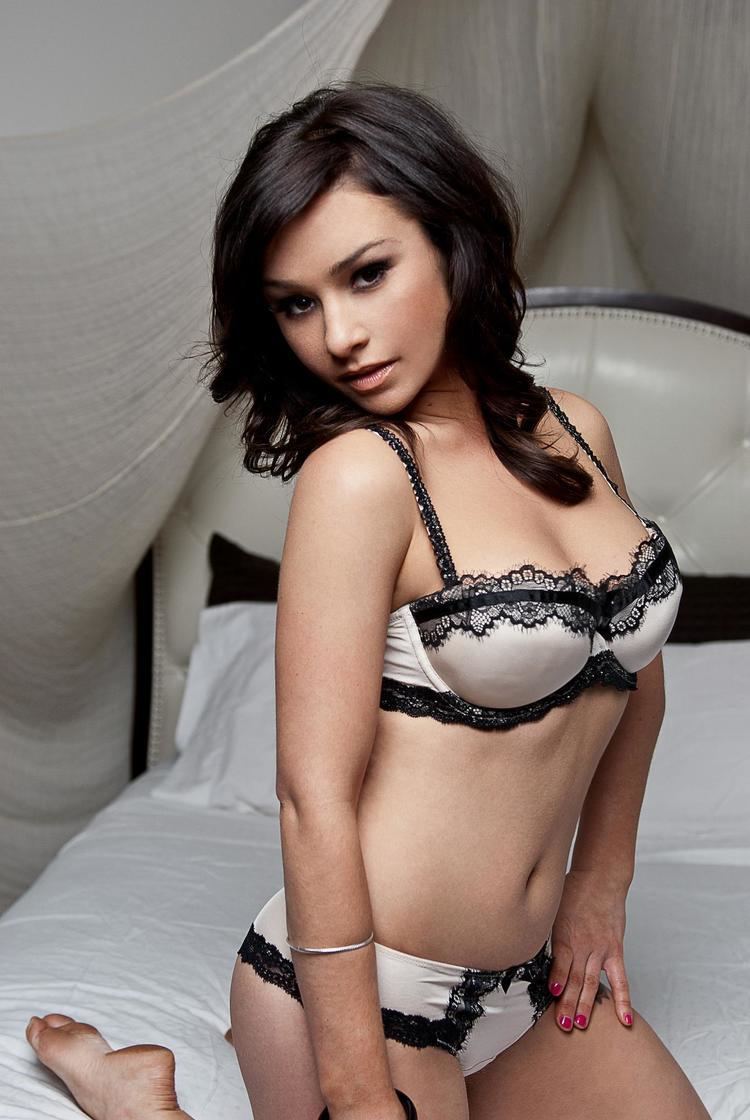 "It was fun for me. I knew we were making a movie and I knew that it was make believe. I was more worried about being a good, little actress and being able to cry and scream really good. I think everybody made such an amazing effort to make sure that I knew that it wasn't real. In between takes we would joke around and it was just fun. It didn't really bother me until I got to be older."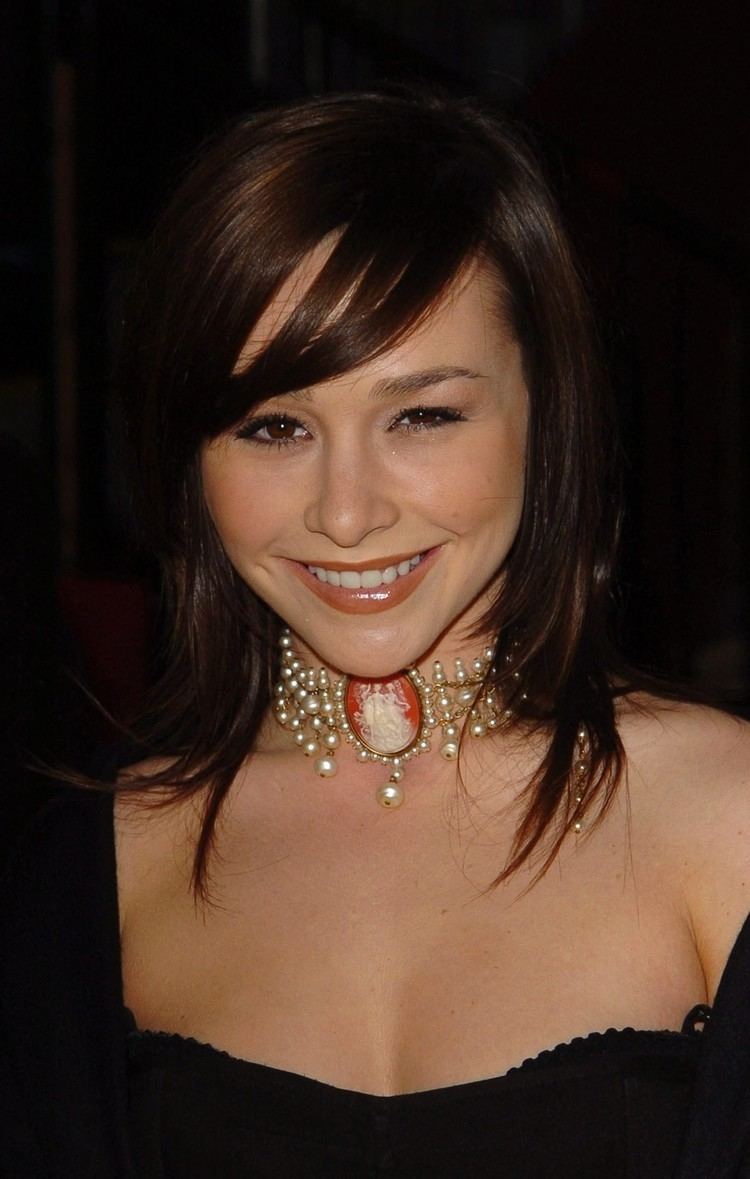 Harris returned the following year for the sequel, titled Halloween 5: The Revenge of Michael Myers, which was not as successful as its predecessor. Harris portrayed Jamie Lloyd once again, but her character was mute for the first half of Halloween 5 owing to events in the previous film.
In 1990, Harris appeared in her third film, Marked for Death, as protagonist John Hatcher (Steven Seagal)'s niece Tracey. The action film had a $12 million budget and earned $43 million domestically and $57 million worldwide. It has a 22% approval rating at Rotten Tomatoes, and Entertainment Weekly gave it a letter grade of "C". 1991 saw Harris partake in several film and television projects, including the made-for-television films Don't Touch My Daughter, as a young girl who is kidnapped and molested, and The Killing Mind, where she portrayed main character Isobel as a child. Later that year, Harris made an appearance on the sketch-oriented show In Living Color.
Harris' next major role was in the 1991 comedy film Don't Tell Mom the Babysitter's Dead, as Melissa Crandell, with the story revolving around five siblings whose mother goes to Australia for two months, only to have her children's babysitter die. The young protagonists choose not to tell their mother and attempt to live on their own. The film has a 31% approval rate on Rotten Tomatoes. Harris had a guest role in the 1991 series Eerie, Indiana, portraying a character who receives a heart transplant then begins to act like the heart's original owner. She also guest starred in an episode of Growing Pains, as Susie Maxwell. Harris had the role of Darian Hallenbeck in the 1991 action film The Last Boy Scout, alongside Bruce Willis and Damon Wayans. The film grossed $7,923,669 in its opening weekend, and the total gross was $59,509,925. Reviews were mixed, and some critics cited the Christmastime release for such a violent film as a reason for its somewhat underwhelming box office.
1992–95: Television work
During the next few years, Harris mostly participated in television projects rather than feature films. She had a part in the Pilot for the potential CBS series 1775, although it was not picked up. Starting in 1992, Harris had the recurring role of Molly Tilden on the sitcom Roseanne, then joined Roseanne Barr again for the made-for-Television film The Woman Who Loved Elvis, this time as daughter Priscilla. She appeared in an episode of Jack's Place the same year, portraying a young woman named Jennifer. A notable theatrical film role was that of Gwenie in 1993's Free Willy, which had a US gross of $7,868,829 in its opening weekend and went on to make $77,698,625 in the US and $153,698,625 worldwide. In 1994, she appeared on the drama series The Commish, playing the role of Sheri Fisher for one episode. The same year, Harris portrayed the main character's daughter Jessica in the television film Roseanne: An Unauthorized Biography, based upon her former co-star Roseanne Barr. Also in 1994, Harris guest starred in the sitcom Boy Meets World.
In 1995, Harris learned that producers of then-upcoming Halloween: The Curse of Michael Myers were looking for another actress to play the role originally portrayed by her, Jamie Lloyd, as they wanted someone over the age of 18. Only 17 at the time, Harris got emancipated in order to appear in the film, yet she was not happy with the fate of her character in the script, who was killed early into the proceedings, and was also dissatisfied with the salary she was offered as it did not even cover the cost of her emancipation. She ultimately abstained from reprising her role and was replaced by J. C. Brandy. Harris has since admitted to being glad she did not rejoin the series at this point, believing that this allowed her to make her later return in the 2007 remake of the original Halloween. Still, Harris can be seen in versions of Curse that include the previous film's ending.
1996–2006: Various roles and The Wild Thornberrys
In 1996, Harris shared two characters with Katherine Heigl for the made-for-television film Wish Upon a Star: Harris played Hayley Wheaton, a nerdy girl who switches bodies with her older, more popular sister Alexia (Heigl). Also in 1996, Harris starred in the films Shattered Image and Back to Back, and, the same year, she had the role of young survivor Ashley Crighton in Daylight, the disaster film toplined by Sylvester Stallone. While Daylight has a 26% approval rating on Rotten Tomatoes and grossed $33 million in the United States, it took in over $126 million overseas, resulting in gross earnings of $159,212,469 worldwide. In 1997, Harris appeared in two episodes of the medical drama ER as Laura Quentin. In 1998, Harris had the lead role of Lulu in the film Dizzyland, where she portrayed a sexually abused teenager, and also appeared in an episode of Diagnosis: Murder. She then appeared in the popular slasher Urban Legend, her first horror film since her early Halloween credits. She portrayed Tosh, a goth girl who is murdered while her roommate (protagonist Alicia Witt) is resting on the other side of the room.
Beginning in 1998, Harris was among the main cast of Nickelodeon's animated children's series The Wild Thornberrys, chosen to voice Debbie Thornberry, the sister of a girl who can talk to animals. The protagonist, Eliza, travels the world with her family and uses her special ability to help the animals. The series lasted for five seasons, with a total of 92 episodes airing between 1998 and 2004. It spawned the television film The Origin of Donnie in 2001 and the 2002 theatrical release of The Wild Thornberrys Movie, which grossed $40,108,697 in the US. Another film, Rugrats Go Wild, dealt with the Thornberrys meeting the characters from the popular series Rugrats. Released in 2003, it opened at #4 at the box office and grossed $39 million in the US, about the same as the Thornberrys Movie. The last episode of the Thornberrys' fifth season and series finale aired in 2004.
Harris continued to make film and television appearances while doing The Wild Thornberrys. She portrayed a teenage witch named Aviva in a 1998 episode of Charmed, starred in the 1999 film Goosed as protagonist Jennifer Tilly's younger self, and appeared as Justine in the television film Hard Time: Hostage Hotel. She had a supporting role in the crime and comedy film Poor White Trash come 2000, and went on to star in the 2001 comedy Killer Bud. Between 2000 and 2002, Harris was a cast member of the series That's Life. Her character, Plum Wilkinson, featured in all but eight episodes and was involved in a romantic relationship with Kevin Dillon. Harris later appeared in an episode of The West Wing, had a supporting role as Leila in the 2003 television film The Partners and was in the theatrically released films Debating Robert Lee and Em & Me (both 2004). From 2004 to 2005, Harris was a main cast member of the computer-animated sitcom Father of the Pride, appearing in all 14 episodes.
2007–2009: Return to Halloween
In January 2007, it was revealed that Harris had been cast as Annie Brackett in the remake of horror landmark Halloween. This marked Harris' first participation in the Halloween franchise since The Revenge of Michael Myers eighteen years prior. The remake, also called Halloween and directed by Rob Zombie, featured actors such as Scout Taylor-Compton and Malcolm McDowell. Harris has revealed that Zombie wanted no one from previous Halloweens in the film, but, once she auditioned, he changed his mind. The film, which cost $15 million to make, went on to gross $80,253,908 worldwide, making it the highest-grossing film in the Halloween franchise in unadjusted U.S. dollars. Unlike in the original version, Annie Brackett survives, despite Michael Myers (Tyler Mane)'s goal to torture her to death. Annie encounters her stalker in a short skirt, having her shirt off, which marked Harris' first nude appearance. She stated "[It] is something that I wanted to do because everyone's like, 'Oh, she's little Jamie. She's 14.' And it's like, no, actually, I'm 30. It's something that I've never done before." Harris admits that she kept her chest exposed while the cameras were not rolling, preparing to portray Annie at her most vulnerable. On facing off against Michael Myers once again and at the same time having her first nude scene, she also commented:
"I had a harder time emotionally with Rob Zombie's Halloween and H2 than I did when I was a kid. When I was a kid, it was totally fun and I didn't understand when I did Rob's Halloween, why it was so hard for me to shake it off. I'm like, "I'm an actress! Why am I getting a feeling like I want to cry? This is weird! I did enough crying when I was there [on set]. I don't know why I'm still feeling this way". I think it was because it was the first time I was ever physically touched by him. As a little girl, as Jamie, he never got me, ever. Now as an adult, I don't have my clothes on, doing scenes I've never done before as an actor, and I'm actually being attacked. Even though I should know the guy by now, it's still a weird thing that happens with your psyche I think."
The same year, Harris starred in the also Halloween-themed Left for Dead. For Fearnet, she hosted Route 666: America's Scariest Home Haunts. 2009 saw her in a leading role in Blood Night: The Legend of Mary Hatchet, as Felicia Freeze in the comedic superhero film Super Capers and alongside Robert Patrick in The Black Waters of Echo's Pond. Fear Clinic, a Fearnet original web series featuring Harris as well as Robert Englund and Kane Hodder, made its debut the week of Halloween 2009. Also in 2009, Harris reprised her role of Annie Brackett in the sequel Halloween II. Halloween II was officially released on August 28, 2009 in North America, and was met with negative reception from most critics. On October 30, 2009 it was re-released in North America to coincide with the Halloween holiday weekend. The original opening of the film grossed less than that of the 2007 remake, with approximately $7 million. The film would go on to earn $33,392,973 in North America and $5,925,616 in foreign countries, giving Halloween II a worldwide total of $39,318,589.
2010–present: Further horror films and Directorial debut
Harris has continued to develop her scream queen identity with growing genre credits. She starred alongside Lance Henriksen, Bill Moseley, AFI's Davey Havok, and Battlestar Galactica's Nicki Clyne in the illustrated film series Godkiller. Beginning with 2010's Hatchet II, Harris has taken over the leading role of Marybeth in the Hatchet series, after Tamara Feldman declined to reprise her character. Further such credits include Jim Mickle's second feature film, the vampire/post-apocalyptic epic Stake Land, Cyrus: Mind of a Serial Killer, ChromeSkull, Shiver, Havenhurst, See No Evil 2 and Michael Biehn's The Victim, in addition to providing the voice and basis for an animated Barbara in Night of the Living Dead: Darkest Dawn, director Zebediah de Soto's prequel/re-telling of George A. Romero's 1968 original. She is set to star in William Forsythe's directorial debut, the vampire film New Blood. Harris' own directorial debut is the horror comedy Among Friends, in which she also makes an appearance. The film, which was picked up for distribution by Lions Gate Entertainment, was released on August 27, 2013.
During the 2010s, Harris has had guest appearances in the television shows Psych (as a murder suspect), Bones (as a murder victim), as herself in Holliston and Naked Vegas, and also returned to voice Debbie Thornberry for a saucy Robot Chicken parody of The Wild Thornberrys.
Public image
Harris has often been named "horror's reigning scream queen", by the New York Daily News and various other outlets, and was called "the Natalie Portman of Horror" by director Sylvia Soska. She has provided the cover feature for such publications as Girls and Corpses, Gorezone magazine, Invasion magazine and Scream Sirens as well as a subject for the photo-book The Bloody Best Project, a collection of artistic pictures showcasing the celebrities of the horror film industry. Harris was also featured in Five Finger Death Punch's first music video, "The Bleeding" of 2007. In 2011, Harris won the Best Actress Award at the Shockfest Film Festival for her starring role in the short Nice Guys Finish Last. The 2012 Burbank International Film Festival gave Harris its Best Actress Award for her portrayal of literary heroine Wendy Alden in Shiver.
Personal life
In 2013, Harris became engaged to David Gross. The couple married in a private ceremony in Holualoa, Hawaii on January 4, 2014 and she gave birth to son Carter Davis Gross on February 21, 2017.In an interview in September 2013, Harris said that she would be taking a break from acting to focus on directing and to have a family.
Stalking incident
Harris was stalked in 1995 by an obsessed fan, Christopher Small, who wrote letters threatening to kill her. Small was later arrested after bringing a shotgun and a teddy bear to her home. On January 29, 2007, Harris appeared on an episode of The Dr. Phil Show, sharing her experience with other equally affected people. The stalker was obsessed with her character of Molly Tilden from the television series Roseanne. In October 2009, Harris was granted a restraining order against Small, who began sending her messages on Twitter.
Filmography
Actress
-
Project Dorothy (filming)
as
Dorothy
-
Anne, with Love (post-production)
as
Charlotte
-
Flesh (post-production)
as
Louise
-
Roadkill (post-production)
as
Allison
-
Stream (post-production)
as
Elaine Keenan
-
The Host App (post-production)
as
Sasha
-
Natty Knocks (completed)
as
Diane Henderson
2023
Dr. Gift (completed)
as
Kat
2021
Creepshow (TV Series)
as
Marnie Wrightson (segment "The Things in Oakwood's Past")
- Time Out/The Things in Oakwood's Past (2021) - Marnie Wrightson (segment "The Things in Oakwood's Past") (voice)
2021
The Conners (TV Series)
as
Molly Tilden
- An Old Dog, New Tricks and a Ticket to Ride (2021) - Molly Tilden
2020
Redwood Massacre: Annihilation
as
Laura Dempsey
2020
Stay Home (Short)
as
Danielle
2019
Once Upon a Time in Hollywood
as
'Angel'
2019
Between the Darkness
as
Ranger Stella Woodhouse
2018
Camp Cold Brook
as
Angela
2017
Inoperable
as
Amy Barrett
2017
Victor Crowley
as
Marybeth
2016
Postpartum (Short)
as
Regan
2015
Robot Chicken (TV Series short)
as
Debbie Thornberry / Positive Pig
- Zeb and Kevin Erotic Hot Tub Canvas (2015) - Debbie Thornberry / Positive Pig (voice)
2015
Night of the Living Dead: Darkest Dawn
as
Barbara (voice)
2014
The Town That Dreaded Sundown
as
Townsperson #2
2014
Ghost of Goodnight Lane
as
Chloe
2014
Tom Holland's Twisted Tales
as
Susan (segment "To Hell With You")
2013
Twisted Tales (TV Series)
as
Susan
- To Hell with You (2013) - Susan
2013
Hallows' Eve
as
Nicole Bates
2012
Holliston (TV Series)
as
Danielle Harris
- Halloween Girl (2013) - Danielle Harris
- Weekend of Horrors: Part 1 (2012) - Danielle Harris
2013
Bones (TV Series)
as
Rebecca Pearce
- The Maiden in the Mushrooms (2013) - Rebecca Pearce
2012
Fade Into You (Short)
as
Woman
2012
Fatal Call
as
Amy Hannison
2012
Nuclear Family (TV Movie)
as
Zoe
2012
Among Friends
as
Danielle Harris
2012
The Trouble with the Truth
as
Jenny
2011
Nice Guys Finish Last (Short)
as
Kori
2011
Chromeskull: Laid to Rest 2
as
Spann
2010
Hatchet II
as
Marybeth Dunstan
2010
Psych (TV Series)
as
Tonya
- Feet Don't Kill Me Now (2010) - Tonya
2010
Godkiller: Walk Among Us
as
Halfpipe (voice)
2009
Fear Clinic (TV Series)
as
Susan
- Scotophobia (2009) - Susan
- Misophobia (2009) - Susan
- Hydrophobia (2009) - Susan
- Entomophobia (2009) - Susan
- Claustrophobia (2009) - Susan
2009
The Black Waters of Echo's Pond
as
Kathy
2009
Blood Night: The Legend of Mary Hatchet
as
Alissa
2009
Halloween II
as
Annie Brackett
2008
Burying the Ex (Short)
as
Olivia
2008
Super Capers: The Origins of Ed and the Missing Bullion
as
Felicia Freeze
2007
Halloween
as
Annie Brackett
2004
Father of the Pride (TV Series short)
as
Sierra
- The Siegfried and Roy Fantasy Experience Movie (2005) - Sierra (voice, as Danielle Andrea Harris)
- Stage Fright (2005) - Sierra (voice, as Danielle Andrea Harris)
- Original Pilot (2004) - Sierra (voice)
- Sarmoti Moves In (2004) - Sierra (voice, as Danielle Andrea Harris)
- Road Trip (2004) - Sierra (voice, as Danielle Andrea Harris)
- Rehabilitation (2004) - Sierra (voice, as Danielle Andrea Harris)
- One Man's Meat Is Another Man's Girlfriend (2004) - Sierra (voice, as Danielle Andrea Harris)
- Possession (2004) - Sierra (voice, as Danielle Andrea Harris)
- And the Revolution Continues (2004) - Sierra (voice, as Danielle Andrea Harris)
- Donkey (2004) - Sierra (voice, as Danielle Andrea Harris)
- Catnip and Trust (2004) - Sierra (voice, as Danielle Andrea Harris)
- Larry's Debut, and Sweet Darryl Hannah Too (2004) - Sierra (voice, as Danielle Andrea Harris)
- What's Black and White and Depressed All Over? (2004) - Sierra (voice, as Danielle Andrea Harris)
2005
Race You to the Bottom
as
Carla
2005
Cold Case (TV Series)
as
Gina Carroll 1976
- Yo, Adrian (2005) - Gina Carroll 1976
2004
Em & Me
as
Emily Davenport
2004
Debating Robert Lee
as
Liz Bronner
1998
The Wild Thornberrys (TV Series)
as
Debbie Thornberry / Additional Voices / Ostrich / ...
- Eliza Unplugged (2004) - Debbie Thornberry (voice)
- Look Who's Squawking (2003) - Debbie Thornberry (voice)
- Sir Nigel: Part 2 (2003) - Debbie Thornberry (voice)
- Sir Nigel: Part 1 (2003) - Debbie Thornberry (voice)
- Clash and Learn (2003) - Debbie Thornberry (voice)
- Fool's Gold (2003) - Debbie Thornberry (voice)
- Ice Follies (2003) - Debbie Thornberry (voice)
- The Wild Snob-berry (2003) - Debbie Thornberry (voice)
- Hot Air (2002) - Debbie Thornberry (voice)
- The Trouble with Darwin (2001) - Debbie Thornberry (voice)
- The Origin of Donnie (2001) - Debbie Thornberry
- Gem of a Mom (2001) - Debbie Thornberry (voice)
- April Fool's Day (2001) - Debbie Thornberry (voice)
- Hello, Dolphin! (2001) - Debbie Thornberry (voice)
- Operation Valentine (2001) - Debbie Thornberry (voice)
- All Work and No Play (2001) - Debbie Thornberry (voice)
- New Territory (2001) - Debbie Thornberry / Additional Voices (voice)
- Happy Campers (2000) - Debbie Thornberry (voice)
- Happy Old Year (2000) - Debbie Thornberry (voice)
- The Anniversary (2000) - Debbie Thornberry (voice)
- Family Tradition (2000) - Debbie Thornberry (voice)
- Spirited Away (2000) - Debbie Thornberry (voice)
- The Legend of Ha Long Bay (2000) - Debbie Thornberry (voice)
- Birthday Quake (2000) - Debbie Thornberry (voice)
- Island Trade (2000) - Debbie Thornberry (voice)
- Queen of Denial (2000) - Debbie Thornberry (voice)
- Critical Masai (2000) - Debbie Thornberry (voice)
- Tyler Tucker, I Presume (2000) - Debbie Thornberry (voice)
- Horse Sense (2000) - Debbie Thornberry (voice)
- Time Flies (2000) - Debbie Thornberry (voice)
- Dragon Me Along (2000) - Debbie Thornberry (voice)
- Pack of Thornberrys (2000) - Debbie Thornberry (voice)
- Every Little Bit Alps (2000) - Debbie Thornberry (voice)
- Gobi Yourself (2000) - Debbie Thornberry / Additional Voices (voice)
- Cheetahs Never Prosper (2000) - Debbie Thornberry (voice)
- Where the Gauchos Roam (2000) - Debbie Thornberry (voice)
- A Shaky Foundation (2000) - Debbie Thornberry (voice)
- Monkey See, Monkey Don't (2000) - Debbie Thornberry (voice)
- Bogged Down (2000) - Debbie Thornberry / Additional Voices (voice)
- Gift of Gab (2000) - Debbie Thornberry (voice)
- Song for Eliza (2000) - Debbie Thornberry (voice)
- Forget Me Not (2000) - Debbie Thornberry / Additional Voices (voice)
- A Tiger by the Tail (2000) - Debbie Thornberry (voice)
- Black and White and Mom All Over (2000) - Debbie Thornberry (voice)
- Dear Diary (2000) - Debbie Thornberry (voice)
- The Kung and I (2000) - Debbie Thornberry (voice)
- Luck Be an Aye-Aye (2000) - Debbie Thornberry (voice)
- Have Yourself a Thornberry Little Christmas (1999) - Debbie Thornberry / Ostrich (voice)
- You Otter Know (1999) - Debbie Thornberry / Otter (voice)
- Tamper Proof Seal (1999) - Debbie Thornberry (voice)
- Polar Opposites (1999) - Debbie Thornberry (voice)
- Chew If by Sea (1999) - Debbie Thornberry (voice)
- On the Right Track (1999) - Debbie Thornberry (voice)
- Dances with Dingoes (1999) - Debbie Thornberry (voice)
- Thornberry Island (1999) - Debbie Thornberry (voice)
- Show Me the Bunny (1999) - Debbie Thornberry (voice)
- Two's Company (1999) - Debbie Thornberry (voice)
- You Ain't Seen Nothing Yeti (1999) - Debbie Thornberry (voice)
- Clash of the Teutons (1999) - Debbie Thornberry (voice)
- Koality and Kuantity (1999) - Debbie Thornberry (voice)
- Reef Grief (1999) - Debbie Thornberry (voice)
- Chimp Off the Old Block (1999) - Debbie Thornberry (voice)
- No Laughing Matter (1999) - Debbie Thornberry (voice)
- Stick Your Neck Out (1999) - Debbie Thornberry (voice)
- Darwin Plays the Palace (1999) - Debbie Thornberry (voice)
- Rain Dance (1999) - Debbie Thornberry (voice)
- Pal Joey (1999) - Debbie Thornberry (voice)
- Rebel Without a Trunk (1999) - Debbie Thornberry (voice)
- Born to Be Wild (1999) - Debbie Thornberry / Additional Voices (voice)
- The Dragon and the Professor (1999) - Debbie Thornberry (voice)
- Rumble in the Jungle (1999) - Debbie Thornberry (voice)
- The Great Bangaboo (1999) - Debbie Thornberry (voice)
- Nigel Knows Best (1999) - Debbie Thornberry (voice)
- Lost and Foundation (1999) - Debbie Thornberry (voice)
- Temple of Eliza (1998) - Debbie Thornberry / Jaguar (voice)
- Flight of the Donnie (1998) - Debbie Thornberry (voice)
- Naimina Enkiyio (1998) - Debbie Thornberry (voice)
- Eliza-cology (1998) - Debbie Thornberry / Ground Finches (voice)
- Blood Sisters (1998) - Debbie Thornberry (voice)
- Valley Girls (1998) - Debbie Thornberry (voice)
- Iron Curtain (1998) - Debbie Thornberry (voice)
- Only Child (1998) - Debbie Thornberry (voice)
- Vacant Lot (1998) - Debbie Thornberry / Opossum (voice)
- Matadi or Bust (1998) - Debbie Thornberry (voice)
- Gold Fever (1998) - Debbie Thornberry (voice)
- Dinner with Darwin (1998) - Debbie Thornberry (voice)
- Bad Company (1998) - Debbie Thornberry (voice)
- Pilot (1998) - Debbie Thornberry (voice)
- Flood Warning (1998) - Debbie Thornberry (voice)
- Eliza Helps Out - Debbie (voice)
2003
Rugrats Go Wild
as
Debbie Thornberry (voice)
2003
Rugrats Go Wild! (Video Game)
as
Debbie Thornberry (voice)
2003
The Partners (TV Movie)
as
Leila
2000
That's Life (TV Series)
as
Plum Wilkinson / Plum Wilkinson DeLucca
- Love's Labor (2002) - Plum Wilkinson DeLucca
- Gutterball (2002) - Plum Wilkinson DeLucca
- Behind Closed Doors (2002) - Plum Wilkinson DeLucca
- Baum's Thesis (2002) - Plum Wilkinson DeLucca
- Momento (2002) - Plum Wilkinson DeLucca
- What's Family Got to Do with It? (2002) - Plum Wilkinson DeLucca
- All About Lydia (2002) - Plum Wilkinson DeLucca
- Sex in the Suburbs (2001) - Plum Wilkinson DeLucca
- Oh, Baby! (2001) - Plum Wilkinson DeLucca
- Idiots (2001) - Plum Wilkinson DeLucca
- Plus One (2001) - Plum Wilkinson
- Boo! (2001) - Plum Wilkinson
- Bad Chemistry (2001) - Plum Wilkinson
- M.Y.O.B. (2001) - Plum Wilkinson
- The Devil and Miss DeLucca (2001) - Plum Wilkinson
- Something Battered, Something Blue (2001) - Plum Wilkinson
- Larva (2001) - Plum Wilkinson
- No Good Deed (2001) - Plum Wilkinson
- Miracle at the Cucina (2001) - Plum Wilkinson
- Mr. Wrong (2001) - Plum Wilkinson
- Touched by a Biker (2001) - Plum Wilkinson
- Nomads (2001) - Plum Wilkinson
- Saint Bernadette (2000) - Plum Wilkinson
- Lydia and the Professor (2000) - Plum Wilkinson
- Bad Hair Week (2000) - Plum Wilkinson
- He's Very Heavy, He's My Brother (2000) - Plum Wilkinson
- Whadda You Want from Life (2000) - Plum Wilkinson
- The Screw-Up (2000) - Plum Wilkinson
- Pilot (2000) - Plum Wilkinson
2002
The West Wing (TV Series)
as
Kiki
- 20 Hours in America: Part I (2002) - Kiki
2002
The Wild Thornberrys
as
Debbie Thornberry (voice)
2001
The Wild Thornberrys: The Origin of Donnie (TV Movie)
as
Debbie Thornberry (voice)
2000
The Wild Thornberrys: Rambler (Video Game)
as
Debbie (voice)
2000
The Wild Thornberrys: Animal Adventures (Video Game)
as
Debbie (voice)
1999
Hard Time: Hostage Hotel (TV Movie)
as
Justine Sinclair
1998
Dizzyland (Short)
as
Lulu
1998
Charmed (TV Series)
as
Aviva
- The Fourth Sister (1998) - Aviva
1998
Urban Legend
as
Tosh Guaneri
1998
Diagnosis Murder (TV Series)
as
Noelle Andrew
- An Education in Murder (1998) - Noelle Andrew
1997
Brooklyn South (TV Series)
as
Willow Mortner
- Tears on My Willow (1998) - Willow Mortner
- Clown Without Pity (1997) - Willow Mortner
1997
ER (TV Series)
as
Laura Quentin
- Friendly Fire (1997) - Laura Quentin
- Something New (1997) - Laura Quentin
1997
High Incident (TV Series)
as
Tiffany
- Camino High (1997) - Tiffany
1996
Daylight
as
Ashley Crighton
1996
Wish Upon a Star (TV Movie)
as
Hayley Wheaton
1996
Back to Back (TV Movie)
as
Chelsea
1994
Boy Meets World (TV Series)
as
Theresa 'T.K.' Keiner
- Sister Theresa (1994) - Theresa 'T.K.' Keiner
1994
Roseanne: An Unauthorized Biography (TV Movie)
as
Jessica
1994
The Commish (TV Series)
as
Sheri Fisher
- Romeo and Juliet (1994) - Sheri Fisher
1993
Jack's Place (TV Series)
as
Jennifer
- True Love Ways (1993) - Jennifer
1993
The Woman Who Loved Elvis (TV Movie)
as
Priscilla 'Cilla' Jackson
1992
Roseanne (TV Series)
as
Molly Tilden
- Promises, Promises (1993) - Molly Tilden
- Playing with Matches (1993) - Molly Tilden
- Lose a Job, Winnebago (1993) - Molly Tilden
- Lanford Daze (1993) - Molly Tilden
- Good Girls, Bad Girls (1992) - Molly Tilden
- Looking for Loans in All the Wrong Places (1992) - Molly Tilden
- Pretty in Black (1992) - Molly Tilden
1992
1775 (TV Movie)
as
Abby Proctor
1991
The Last Boy Scout
as
Darian Hallenbeck
1991
Growing Pains (TV Series)
as
Susie Maxwell
- The Big Fix (1991) - Susie Maxwell
1991
Eerie, Indiana (TV Series)
as
Melanie Monroe
- Heart on a Chain (1991) - Melanie Monroe
1991
In Living Color (TV Series)
as
Anice
- The Jackson Bunch (1991) - Anice
1991
City Slickers
as
Classroom Student
1991
Don't Tell Mom the Babysitter's Dead
as
Melissa
1991
The Killing Mind (TV Movie)
as
Young Isobel
1991
Don't Touch My Daughter (TV Movie)
as
Dana Hemmings
1990
Marked for Death
as
Tracey
1989
Operation Board Game Commercial Starring Danielle Harris (Video short)
as
Female Surgeon
1989
Halloween 5: The Revenge of Michael Myers
as
Jamie
1988
Halloween 4: The Return of Michael Myers
as
Jamie Lloyd
1987
Spenser: For Hire (TV Series)
as
Tara
- Thanksgiving (1987) - Tara
1987
One Life to Live (TV Series)
as
Samantha Garretson
- Episode dated 17 February 1987 (1987) - Samantha Garretson
1986
Real Baby: 1986 Commercial (Short)
as
Little Girl
1985
WishWorld Kids Toy Commercial (Short)
as
Little Girl
Producer
-
Project Dorothy (executive producer) (filming)
-
Anne, with Love (producer) (post-production)
-
Natty Knocks (co-producer) (completed)
2009
Blood Night: The Legend of Mary Hatchet (associate producer)
Director
Miscellaneous
2009
Halloween II (crime scenes stills cast)
Thanks
2014
At All Cost (Video) (very special thanks)
2012
The Black Dahlia Haunting (special thanks)
2001
Halloween 4: Final Cut (Video documentary short) (special thanks)
Self
-
Actor's Life (Documentary) (pre-production)
as
Self
-
Dinner with Leatherface (Documentary) (filming)
as
Self (voice)
-
Untitled Sid Haig Documentary (Short) (filming)
as
Self
2022
Dead Meat Horror Awards 2022 (TV Special)
as
Self - Presenter
2021
Brain Burrow: Digging Deep into Psychology and Horror (TV Series)
as
Self - Guest
- What if you Knew your Death Day? (2021) - Self - Guest
2020
Christy's Kitchen Throwback (TV Series)
as
Self
- Creamy Fettuccini (2020) - Self
2020
The 41st Annual Young Artist Awards (TV Special)
as
Self - Award Presenter
2020
Secret Life (Podcast Series)
as
Self (2021)
2019
The Boulet Brothers' Dragula (TV Series)
as
Self - Guest Judge
- Halloween Haunt (2019) - Self - Guest Judge
2015
Horror Kung-Fu Theatre (TV Series)
as
Self
- Valentine's Special: Monrovia. (2019) - Self
- The Women of Horror/Kung-Fu Theatre. Monrovia (2019) - Self
- 1,000 Episode Special (2015) - Self
2018
Urban Legacy: The Making of Urban Legend (Video documentary)
as
Self
2018
Fanarchy TV (TV Series)
as
Self
- Episode #1.1 (2018) - Self
- Pilot - Self
2015
Adam Green's Scary Sleepover (TV Series documentary)
as
Self
- The Christmas Special (2017) - Self
- Mid-Season Outtakes (2015) - Self
- Danielle Harris (2015) - Self
2017
The Core (TV Series)
as
Self
- Halloween Special (2017) - Self
2017
To Hell and Back: The Kane Hodder Story (Documentary)
as
Self
2017
The Jimmy Star Show with Ron Russell (TV Series)
as
Self
- Jimmy Star Is the Sh*T!!! (2017) - Self
2015
Film Pigs (TV Series)
as
Self - Guest Host
- The Queen of Scream (2015) - Self - Guest Host
2014
Tweet Out (TV Series)
as
Self
- Danielle Harris (2014) - Self
2014
Scream Queens: Horror Heroines Exposed (Documentary)
as
Self
2013
Naked Vegas (TV Series)
as
Self
- Paint the Town, Red (2013) - Self
2013
Hollywood Death Trip (TV Special)
as
Self - Co-host
2013
Halloween Wars (TV Series)
as
Self - Guest Judge
- Zombie Prom (2013) - Self - Guest Judge
2013
Halloween 4: Back to the Basics: Making of Halloween 4 (Video)
as
Self
2013
Halloween 5: Dead Man's Party - The Making of Halloween 5 (Video documentary short)
as
Self
2013
Jamie's Story (Video short)
as
Self
2012
MoreHorror in Hollywood (TV Series)
as
Self
- Alyssa Lobit, Danielle Harris and Jennifer Blanc-Biehn of AMONG FRIENDS (2012) - Self
2011
The Making of 'the Victim' (Video documentary)
as
Self
2011
Paranormal Challenge (TV Series documentary)
as
Self
- USS Hornet (2011) - Self
2011
Best of the Companions (TV Special)
as
Self
2011
Best of the Monsters (TV Special)
as
Self
2011
Best of the Doctor (TV Special)
as
Self
2011
Underground Entertainment: The Movie (Documentary)
as
Danielle
2011
This Week in Horror (TV Series)
as
Self - Guest
- Final Girl (2011) - Self - Guest
2010
Attack of the Show! (TV Series)
as
Self - Guest / Actor, Stake Land / Self
- Danielle Harris (2011) - Self - Guest / Actor, Stake Land
- Episode dated 28 September 2010 (2010) - Self
2011
First Look: Hatchet II (Video documentary short)
as
Self
2011
Hatchet II: Behind the Screams (Video documentary short)
as
Self
2010
Fear Clinic: Director Diaries (TV Series documentary)
as
Self
- San Diego Comic-Con (2010) - Self
- Claustrophobia (2010) - Self
- Scotophobia (2010) - Self
2010
25th Film Independent Spirit Awards (TV Special)
as
Self
2008
Michael Lives: The Making of 'Halloween' (Video documentary)
as
Self
2007
Halloween: Faces of Fear (Documentary short)
as
Self
2007
Route 666: America's Scariest Home Haunts (TV Series short)
as
Self
2007
Blvd. of Broken Dreams (TV Mini Series documentary)
as
Self
- Destiny's Child/Jonathan Brandis (2007) - Self
2007
Dr. Phil (TV Series)
as
Self
- Episode dated 29 January 2007 (2007) - Self
2006
Halloween: 25 Years of Terror (Video documentary)
as
Self
2006
On-Set Halloween 5 Footage (Video documentary short)
as
Self
2006
The Making of, Debating Robert Lee (Documentary short)
as
Self
2006
Child Star Confidential (TV Series documentary)
as
Self
- Teen Screamers (2006) - Self
2005
$9.99 (TV Series)
as
Co-host
- Kids (2005) - Co-host
2003
Halloween 4 & 5 Cast Panel at the H25 Convention (Video documentary short)
as
Self
2001
Halloween 4: Final Cut (Video documentary short)
as
Self
2000
Inside 'Halloween 5' (Video documentary short)
as
Self
1993
Circus of the Stars Gives Kids the World (TV Movie documentary)
as
Self
1989
The Making of 'Halloween 5' (TV Movie documentary)
as
Self - Jamie Lloyd
Archive Footage
2022
Staunch T.V. (TV Series)
as
Self
- The Paper Brigade (1996) The Not So Wonderful World Of Disney (2022) - Self
2012
Family Guy (TV Series)
as
Jamie Lloyd
- Tom Tucker: The Man and His Dream (2012) - Jamie Lloyd
2011
Cinemassacre's Monster Madness (TV Series documentary)
as
Jamie Lloyd
- Halloween 4: The Return of Michael Myers (2011) - Jamie Lloyd
2010
Halloween: The Inside Story (TV Movie documentary)
as
Jamie Lloyd / Annie Brackett
2001
Live & Kicking (TV Series)
as
Debbie Thornberry
- Episode #8.46 (2001) - Debbie Thornberry
References
Danielle Harris Wikipedia
(Text) CC BY-SA