Years active

1986–present

Spouse

Barbara Patrick (m. 1990)




Full Name

Robert Hammond Patrick, Jr.

Born

November 5, 1958 (age 57) (

1958-11-05

)

Siblings

Richard Patrick, Lewis Patrick, Karen Patrick, Cheri Patrick

Children

Austin Patrick, Samuel Patrick

Movies and TV shows




Similar People

Edward Furlong, Barbara Patrick, Eddie Kaye Thomas, Elyes Gabel, Linda Hamilton
Robert patrick on whether he would return to terminator t 1000 role
Robert Hammond Patrick, Jr. (born November 5, 1958) is an American actor, perhaps best known for his portrayals of villainous characters. He is a Saturn Award winner with four nominations.
Contents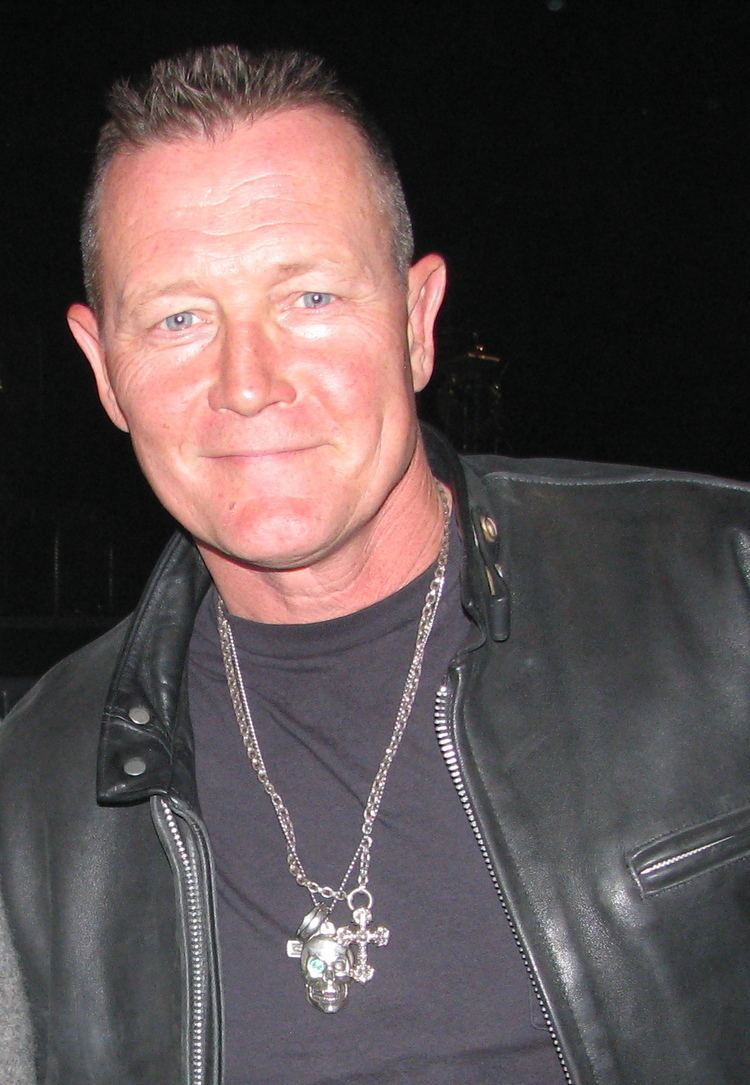 Patrick dropped out of college when drama class sparked his interest in acting, and entered film in 1986. After playing a supporting role in Die Hard 2 (1990), Patrick starred as the T-1000, the main antagonist of Terminator 2: Judgment Day (1991) – a role he reprised for cameo appearances in Wayne's World (1992) and Last Action Hero (1993). Other notable film credits include Fire in the Sky (1993), Striptease (1996), Cop Land (1997), The Faculty (1998), Spy Kids (2001), Charlie's Angels: Full Throttle (2003), Walk the Line (2005), Flags of Our Fathers (2006), We Are Marshall (2006), Bridge to Terabithia (2007), The Men Who Stare at Goats (2009) and Safe House (2012).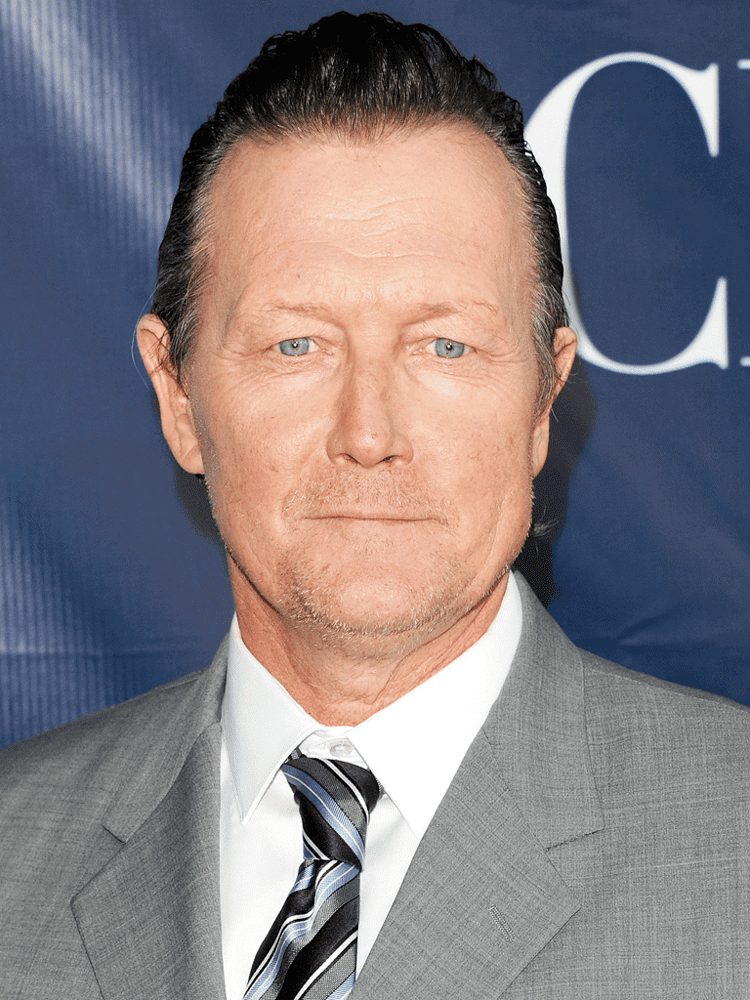 In television, Patrick is known for his portrayals of FBI Special Agent John Doggett in The X-Files and Colonel Tom Ryan in The Unit, and has played ongoing roles in series such as The Outer Limits, The Sopranos, Elvis, Avatar: The Last Airbender, Burn Notice, Last Resort, Sons of Anarchy and From Dusk Till Dawn: The Series. He currently stars in the CBS drama series Scorpion as Agent Cabe Gallo.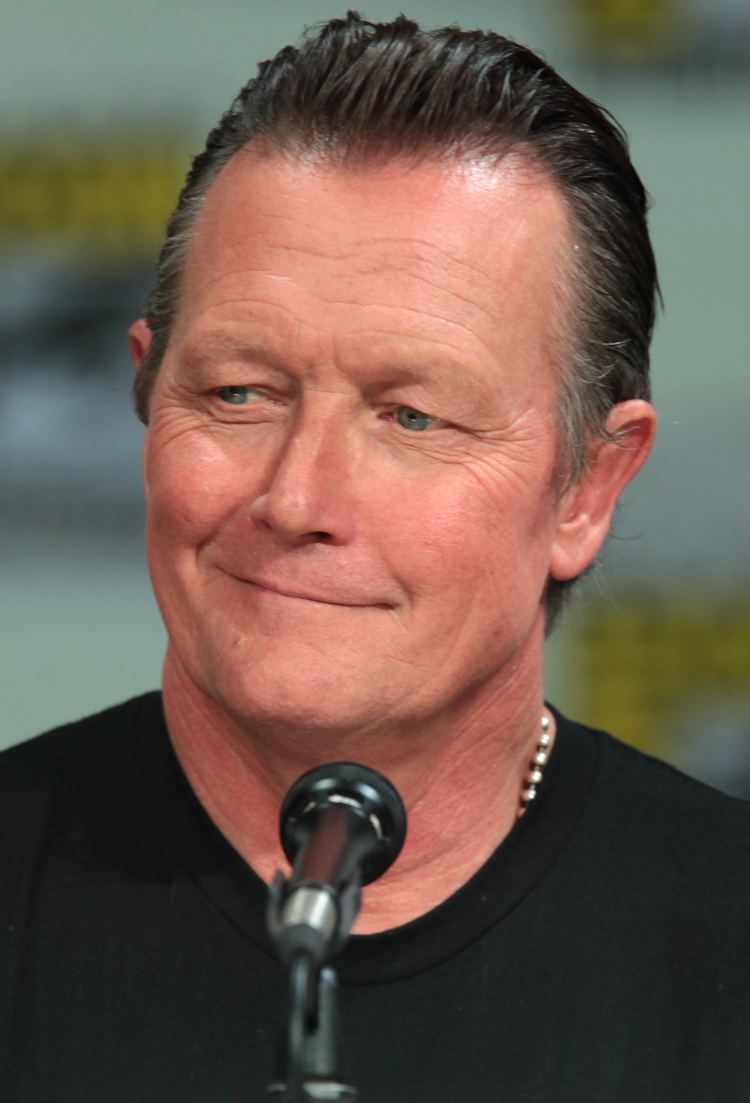 AllMovie journalist Tracie Cooper wrote that, by the conclusion of The X-Files in 2002, Patrick had "developed a solid reputation within the industry", with critics, fans and co-stars alike praising his "work ethic, personality, and consistent performances". He was described by actor/director Jason Bateman as "one of the great heavies".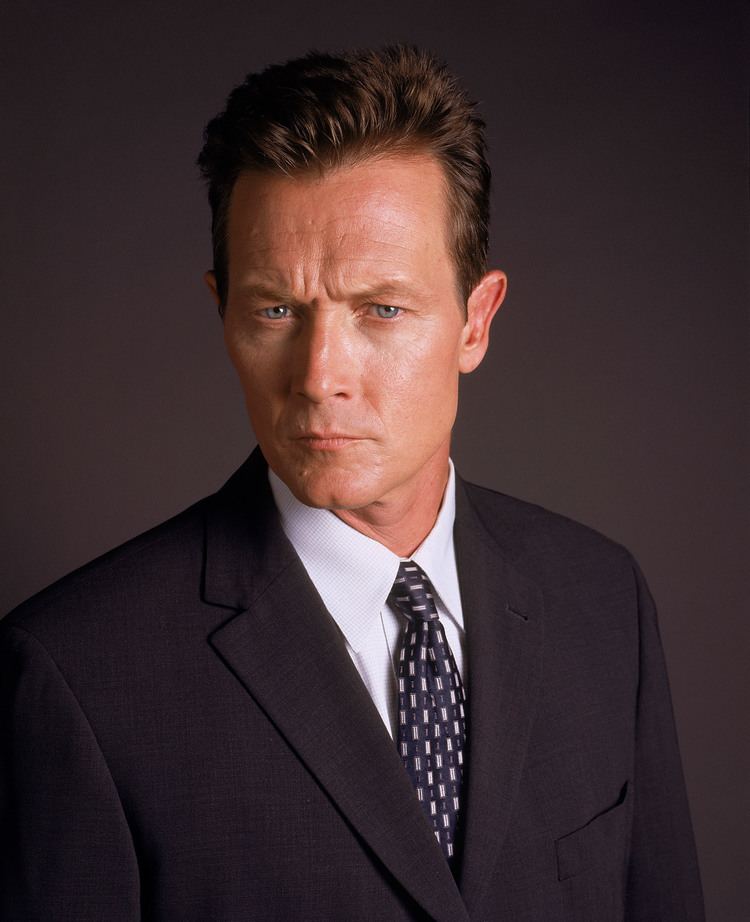 Robert patrick talks terminator sequel
Early life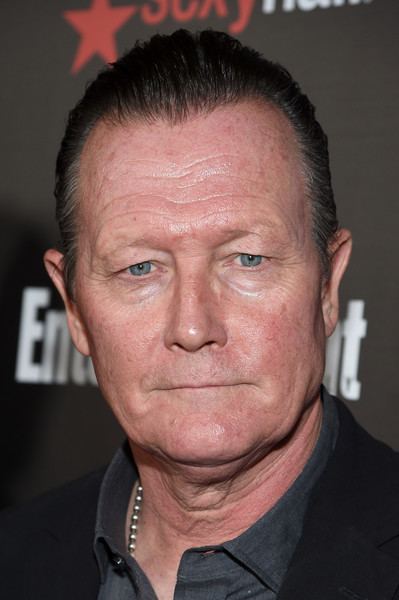 Patrick was born in Marietta, Georgia, the oldest of five children born to Nadine (1932–) and Robert Patrick, Sr. (1928–), a banker. Patrick is of English and Scots-Irish ancestry. His siblings are Richard Patrick (who is the lead singer for the rock band Filter), Cheri, Karen and Lewis. He spent his early life in Bay Village, a small suburb of Cleveland, Ohio, while he moved around the country. Patrick did not start to pursue an acting career until his mid-twenties. During his childhood years, Patrick did not like to act. In third grade he refused to wear a pair of green tights required for Peter Pan. He graduated from Farmington High School in Farmington, Michigan, in 1977. Patrick was a track and field and football athlete at Bowling Green State University, although he dropped out before graduating when he found interest in Drama and acting.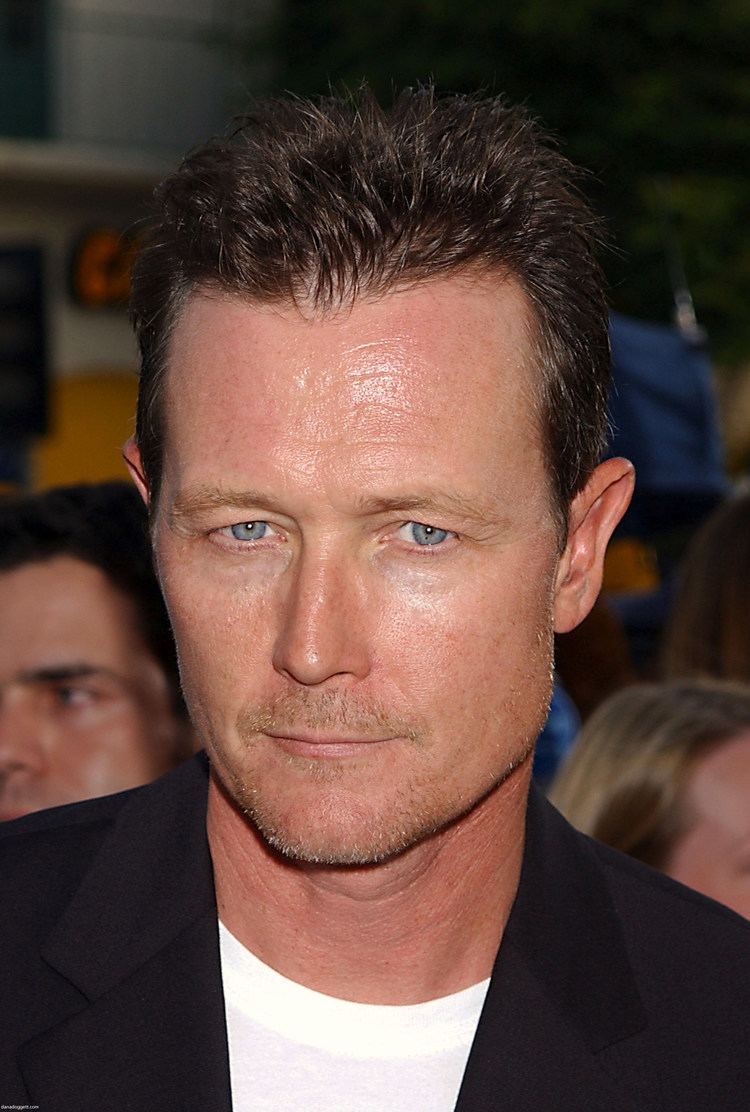 After leaving college, Patrick secured a position as a house painter and continued as such until a boating accident in 1984 in Lake Erie. He swam for three hours in order to save the others still stranded on the accident site, nearly drowning in the attempt. After the accident, he moved from Ohio to Los Angeles, California, at age 26. His main income during the first years was as a bartender, and he often lived in his car. Patrick was then picked up for various small roles and cameos in low-budget films. Looking back, Patrick credited his early appearances in films to his "tough-looking exterior".
Early work
Patrick made a short appearance in Die Hard 2 as a bit part henchman for Colonel Stuart before landing a role in Terminator 2: Judgment Day (1991) as the main villain, the T-1000; it was his first starring role. James Cameron, the film's director, said he chose Patrick for the role because of his physical appearance, which he felt fit the role. During the filming of Terminator 2: Judgment Day, Patrick was "broke", living in a cheap apartment with his girlfriend, Barbara, whom he married during filming. He has credited the film with starting his career.
After Terminator 2, Patrick landed roles in various feature films such as Last Action Hero, Fire in the Sky (both 1993) and Striptease (1996). Because of his fondness for martial arts, Patrick starred in two martial arts films titled Double Dragon and Hong Kong 97, both released in 1994. His performance in Fire in the Sky caught the attention of The X-Files creator, Chris Carter. After David Duchovny distanced himself from the show during the seventh season, Carter immediately contacted Patrick to audition for the role of John Doggett. Patrick's brother, Richard, had previously worked for the series by adding music for the soundtrack album The X-Files: The Album. Patrick was cast as Doggett in 2000. The X-Files was canceled two seasons later, after Duchovny left the show following season 7, which resulted in low ratings for the show. Patrick made several appearances on many genre magazines, with TV Guide going so far as to label him one of the Ten Sexiest Men of Sci-Fi.
In 2000, Patrick appeared in three episodes of The Sopranos ("The Happy Wanderer", "Bust Out" and "Funhouse") as David Scatino, a store owner struggling with gambling debts owed to Richie Aprile and Tony Soprano. Four years later, he made a guest appearance in the pilot episodes for Sci-Fi Channel's original series Stargate Atlantis, "Rising", as the military component commander of the Atlantis expedition, Marshall Sumner. He accepted the role, since he had worked with the same crew on The Outer Limits, a series which he appeared in during the early 1990s.
Later work
Patrick played Johnny Cash's father, Ray Cash, in the film Walk the Line and Elvis's father, Vernon Presley in the miniseries Elvis. He had a regular role on The Unit, and played Elvis Presley in Lonely Street (2008). In October 2006, he starred in the WWE Films production The Marine as Rome. He also appeared in We Are Marshall as Marshall University head coach Rick Tolley, who lost his life when Southern Airways Flight 932 crashed in 1970. His credits also include a guest starring role in the Lost episode "Outlaws", as well as a recurring role as the voice of Master Piandao in Season 3 of the Nickelodeon animated series Avatar: The Last Airbender. Patrick played a supporting role in Firewall, a 2006 action movie starring Harrison Ford. He has also appeared in Meat Loaf's music video "Objects in the Rear View Mirror May Appear Closer than They Are" with Will Estes. Director McG, who directed Terminator Salvation, said that he wanted to reintroduce characters from the previous Terminator films: "I like the idea and the perspective for the next picture that you meet Robert Patrick the way he looks today, and he's a scientist that's working on, you know, improving cell replication so we can stay healthier and we can cure diabetes and do all these things that sound like good ideas, and to once again live as idealized expressions as ourselves." Patrick also starred in the psychological thriller The Black Water of Echo's Pond, which was directed by Italian filmmaker Gabriel Bologna. In recent years, he has appeared in such television series as Burn Notice, NCIS and True Blood, among others. From 2012 to 2013, he also starred in Last Resort as Chief of the Boat Joseph Prosser. He played a supporting character in Identity Thief (2013). Starting in 2014 he also starred in Robert Rodriguez's From Dusk Till Dawn: The Series as Jacob Fuller. He currently plays Agent Cabe Gallo on the CBS drama series Scorpion.
On March 28, 2017, Patrick had been cast in upcoming Amazon Video horror anthology series "Lore", which is based on the award-winning and critically acclaimed podcast of the same name. Lore recounts true stories of frightening and paranormal occurrences. The series will be executive produced by Aaron Mahnke.Lore will premier on October 13, 2017.
Personal life
Patrick married actress Barbara Hooper during the filming of Terminator 2: Judgment Day (1991). Patrick and Barbara have appeared together in various media releases such as Zero Tolerance and The X-Files. He has two children, a son, Samuel, and a daughter, Austin (named after the police officer the T-1000 impersonates in Terminator 2). Almost every year, he does the Love Ride, a charity motorcycle ride held annually in Southern California. His brother is Richard Patrick, former guitarist of Nine Inch Nails and lead singer of the rock bands Filter and Army of Anyone. On October 22, 2010, the brothers sang guest vocals on the Filter song "So I Quit" on stage in Dallas, Texas. Patrick is a devout Christian, of the Episcopalian denomination.
Robert Patrick is a member of the Boozefighters motorcycle club.
Filmography
Actor
2023
Hounds of War (post-production)
as
Colonel Hart
-
Hot Bath an' a Stiff Drink 2 (completed)
as
Dallas Cambridge
2023
The Night Agent (TV Series)
as
Jamie Hawkins
- Redial (2023) - Jamie Hawkins
- The Call (2023) - Jamie Hawkins
2022
1923 (TV Series)
as
Sheriff McDowell
- Nothing Left to Lose (2023) - Sheriff McDowell
- The Rule of Five Hundred (2023) - Sheriff McDowell
- One Ocean Closer to Destiny (2023) - Sheriff McDowell
- War and the Turquoise Tide (2023) - Sheriff McDowell
- The War Has Come Home (2023) - Sheriff McDowell
- 1923 (2022) - Sheriff McDowell
2022
Marvel's Wastelanders (Podcast Series)
as
Wolverine
- Chapter Ten: Ultimate Power (2023) - Wolverine
- Chapter Nine: Crossfire (2023) - Wolverine
- Chapter Eight: Shattered (2023) - Wolverine
- Chapter Seven: Fractured (2023) - Wolverine
- Chapter Six: Assembled (2023) - Wolverine
- Chapter Five: The Old Familiar Places (2023) - Wolverine
- Chapter Four: Marvels (2022) - Wolverine
- Chapter Three: Heroes of Old (2022) - Wolverine
- Chapter Two: Road to Nowhere (2022) - Wolverine
- Chapter One: Marching Towards the End of the World (2022) - Wolverine
2022
Shelter in Solitude
as
Dwayne
2022
Marvel's Wastelanders: Wolverine (Podcast Series)
as
Wolverine
- Chapter Ten: All That You Leave Behind (2022) - Wolverine
- Chapter Nine: Awfully Sentimental (2022) - Wolverine
- Chapter Eight: The Other Side (2022) - Wolverine
- Chapter Seven: Shock and Awe (2022) - Wolverine
- Chapter Six: Land of the Free (2022) - Wolverine
- Chapter Five: Trust Me (2022) - Wolverine
- Chapter Four: Inakzeptabel (2022) - Wolverine
- Chapter Three: On My Own (2022) - Wolverine
- Chapter Two: Back to One (2022) - Wolverine
- Chapter One: Professor Logan (2022) - Wolverine
2022
Peacemaker (TV Series)
as
Auggie Smith / White Dragon
- It's Cow or Never (2022) - Auggie Smith
- Stop Dragon My Heart Around (2022) - Auggie Smith / White Dragon
- Murn After Reading (2022) - Auggie Smith / White Dragon
- Monkey Dory (2022) - Auggie Smith
- The Choad Less Traveled (2022) - Auggie Smith
- Better Goff Dead (2022) - Auggie Smith (credit only)
- Best Friends, For Never (2022) - Auggie Smith
- A Whole New Whirled (2022) - Auggie Smith
2022
Reacher (TV Series)
as
Shane Langston
- Episode #2.1 - Shane Langston
2021
Goliath (TV Series)
as
Coach (Billy's Father)
- Spilt Milk (2021) - Coach (Billy's Father)
- Forcibly Removed (2021) - Coach (Billy's Father)
- It's Time (2021) - Coach (Billy's Father)
- Hadleyville (2021) - Coach (Billy's Father)
2021
What Josiah Saw
as
Josiah Graham
2021
No Man of God
as
Roger Depue
2021
The Walking Dead (TV Series)
as
Mays 1 / Mays 2
- One More (2021) - Mays 1 / Mays 2
2021
MacGyver (TV Series)
as
Ian Cain
- SOS + Hazmat + Ultrasound + Frequency + Malihini (2021) - Ian Cain
2020
Troubled Waters
as
Sterling French
2020
A Place Among the Dead
as
RP
2020
Honest Thief
as
Samuel Baker
2020
Madden NFL 21 (Video Game)
as
Coach Red O'Brien (voice)
2020
Perry Mason (TV Series)
as
Herman Baggerly
- Chapter Eight (2020) - Herman Baggerly
- Chapter Seven (2020) - Herman Baggerly
- Chapter Six (2020) - Herman Baggerly
- Chapter Four (2020) - Herman Baggerly
- Chapter Three (2020) - Herman Baggerly
- Chapter Two (2020) - Herman Baggerly
- Chapter One (2020) - Herman Baggerly
2019
The Rising Hawk
as
Zakhar
2019
Jarhead: Law of Return (Video)
as
Senator Jackson
2018
Mayans M.C. (TV Series)
as
Les Packer
- Lahun Chan (2019) - Les Packer
- Perro/Oc (2018) - Les Packer
2019
The Laundromat
as
Captain Paris
2019
The Poison Rose
as
Police Chief Bing Walsh
2019
SGT. Will Gardner
as
Tony
2018
Edge of Fear
as
Jack Pryor
2018
Back Roads
as
Chief Mansour
2014
Scorpion (TV Series)
as
Cabe Gallo
- A Lie in the Sand (2018) - Cabe Gallo
- Kenny and the Jet (2018) - Cabe Gallo
- Foul Balls (2018) - Cabe Gallo
- Gator Done (2018) - Cabe Gallo
- Dork Day Afternoon (2018) - Cabe Gallo
- Dumbster Fire (2018) - Cabe Gallo
- Nerd, Wind & Fire (2018) - Cabe Gallo
- Wave Goodbye (2018) - Cabe Gallo
- Lighthouse of the Rising Sun (2018) - Cabe Gallo
- The Bunker Games (2018) - Cabe Gallo
- A Christmas Car-Roll (2017) - Cabe Gallo
- Who Let the Dog Out ('Cause Now It's Stuck in a Cistern) (2017) - Cabe Gallo
- Crime Every Mountain (2017) - Cabe Gallo
- It's Raining Men (of War) (2017) - Cabe Gallo
- Faire Is Foul (2017) - Cabe Gallo
- Go with the Flo(rence) (2017) - Cabe Gallo
- Queen Scary (2017) - Cabe Gallo
- Sci Hard (2017) - Cabe Gallo
- Nuke Kids on the Block (2017) - Cabe Gallo
- Grow a Deer, A Female Deer (2017) - Cabe Gallo
- More Extinction (2017) - Cabe Gallo
- Extinction (2017) - Cabe Gallo
- Scorp Family Robinson (2017) - Cabe Gallo
- Maroon 8 (2017) - Cabe Gallo
- Something Burrowed, Something Blew (2017) - Cabe Gallo
- Strife on Mars (2017) - Cabe Gallo
- Rock Block (2017) - Cabe Gallo
- Broken Wind (2017) - Cabe Gallo
- Monkey See, Monkey Poo (2017) - Cabe Gallo
- Don't Burst My Bubble (2017) - Cabe Gallo
- Dirty Seeds, Done Dirt Cheap (2017) - Cabe Gallo
- Keep It in Check, Mate (2017) - Cabe Gallo
- Sharknerdo (2017) - Cabe Gallo
- The Hole Truth (2017) - Cabe Gallo
- Faux Money Maux Problems (2017) - Cabe Gallo
- Ice Ca-Cabes (2017) - Cabe Gallo
- Wreck the Halls (2016) - Cabe Gallo
- This Is the Pits (2016) - Cabe Gallo
- Mother Load (2016) - Cabe Gallo
- Sly and the Family Stone (2016) - Cabe Gallo
- We're Gonna Need a Bigger Vote (2016) - Cabe Gallo
- Bat Poop Crazy (2016) - Cabe Gallo
- Plight at the Museum (2016) - Cabe Gallo
- Little Boy Lost (2016) - Cabe Gallo
- It Isn't the Fall That Kills You (2016) - Cabe Gallo
- More Civil War (2016) - Cabe Gallo
- Civil War (2016) - Cabe Gallo
- Toby or Not Toby (2016) - Cabe Gallo
- Chernobyl Intentions (2016) - Cabe Gallo
- Hard Knox (2016) - Cabe Gallo
- Twist and Shout (2016) - Cabe Gallo
- Djibouti Call (2016) - Cabe Gallo
- Ticker (2016) - Cabe Gallo
- The Fast & the Nerdiest (2016) - Cabe Gallo
- Adaptation (2016) - Cabe Gallo
- Fractured (2016) - Cabe Gallo
- Da Bomb (2016) - Cabe Gallo
- Sun of a Gun (2016) - Cabe Gallo
- White Out (2016) - Cabe Gallo
- Dam Breakthrough (2015) - Cabe Gallo
- The Old College Try (2015) - Cabe Gallo
- Arrivals and Departures (2015) - Cabe Gallo
- US vs. UN vs. UK (2015) - Cabe Gallo
- Area 51 (2015) - Cabe Gallo
- Crazy Train (2015) - Cabe Gallo
- Tech, Drugs, and Rock 'n Roll (2015) - Cabe Gallo
- Super Fun Guys (2015) - Cabe Gallo
- Robots (2015) - Cabe Gallo
- Fish Filet (2015) - Cabe Gallo
- Cuba Libre (2015) - Cabe Gallo
- Satellite of Love (2015) - Cabe Gallo
- Postcards from the Edge (2015) - Cabe Gallo
- Cliffhanger (2015) - Cabe Gallo
- Crossroads (2015) - Cabe Gallo
- Young Hearts Spark Fire (2015) - Cabe Gallo
- Once Bitten, Twice Die (2015) - Cabe Gallo
- Going South (2015) - Cabe Gallo
- Love Boat (2015) - Cabe Gallo
- Forget Me Nots (2015) - Cabe Gallo
- Charades (2015) - Cabe Gallo
- Kill Screen (2015) - Cabe Gallo
- Dominoes (2014) - Cabe Gallo
- Revenge (2014) - Cabe Gallo
- Talismans (2014) - Cabe Gallo
- Rogue Element (2014) - Cabe Gallo
- Risky Business (2014) - Cabe Gallo
- Father's Day (2014) - Cabe Gallo
- True Colors (2014) - Cabe Gallo
- Plutonium Is Forever (2014) - Cabe Gallo
- Shorthanded (2014) - Cabe Gallo
- A Cyclone (2014) - Cabe Gallo
- Single Point of Failure (2014) - Cabe Gallo
- Pilot (2014) - Cabe Gallo
2017
Lore (TV Series documentary)
as
Reverend Eliakim Phelps
- Passing Notes (2017) - Reverend Eliakim Phelps
2017
The Last Rampage
as
Gary Tison
2016
Calamity and Jane (TV Movie)(voice)
2016
Eloise
as
Dr. H.H. Greiss
2016
Street Level: Behind the Scenes Featurrette (TV Series)
as
Giuseppe
2015
Ultimate Spider-Man (TV Series)
as
Mr. Frank / Whizzer
- SHIELD Academy (2015) - Mr. Frank / Whizzer (voice)
2015
Hollywood Adventures
as
Studio Guard #1
2015
Hellions
as
Officer Corman
2013
Sons of Anarchy (TV Series)
as
Les Packer
- Red Rose (2014) - Les Packer
- Wolfsangel (2013) - Les Packer
2014
Kill the Messenger
as
Ronald J. Quail
2012
True Blood (TV Series)
as
Jackson Herveaux
- Lost Cause (2014) - Jackson Herveaux
- Death Is Not the End (2014) - Jackson Herveaux
- In the Evening (2013) - Jackson Herveaux
- Don't You Feel Me (2013) - Jackson Herveaux
- **** the Pain Away (2013) - Jackson Herveaux
- At Last (2013) - Jackson Herveaux
- You're No Good (2013) - Jackson Herveaux
- The Sun (2013) - Jackson Herveaux (credit only)
- Who Are You, Really? (2013) - Jackson Herveaux
- Save Yourself (2012) - Jackson Herveaux
- Sunset (2012) - Jackson Herveaux
- Everybody Wants to Rule the World (2012) - Jackson Herveaux
2014
The Road Within
as
Robert
2014
From Dusk Till Dawn: The Series (TV Series)
as
Jacob Fuller
- The Take (2014) - Jacob Fuller
- Boxman (2014) - Jacob Fuller
- La Conquista (2014) - Jacob Fuller
- Pandemonium (2014) - Jacob Fuller
- Place of Dead Roads (2014) - Jacob Fuller
- Self-Contained (2014) - Jacob Fuller
- Let's Get Ramblin' (2014) - Jacob Fuller
- Mistress (2014) - Jacob Fuller
- Blood Runs Thick (2014) - Jacob Fuller
- Pilot (2014) - Jacob Fuller (credit only)
2014
Ask Me Anything
as
Doug Kampenfelt
2014
Endless Love
as
Harry Elliot
2014
Community (TV Series)
as
Waldron
- Analysis of Cork-Based Networking (2014) - Waldron
2013
LocoCycle (Video Game)
as
S.P.I.K.E. (voice)
2013
Identity Thief
as
Skiptracer
2012
Last Resort (TV Series)
as
Master Chief Joseph Prosser
- Controlled Flight Into Terrain (2013) - Master Chief Joseph Prosser
- The Pointy End of the Spear (2013) - Master Chief Joseph Prosser
- Damn the Torpedoes (2013) - Master Chief Joseph Prosser
- Blue Water (2012) - Master Chief Joseph Prosser
- Cinderella Liberty (2012) - Master Chief Joseph Prosser (credit only)
- Big Chicken Dinner (2012) - Master Chief Joseph Prosser (credit only)
- Nuke It Out (2012) - Master Chief Joseph Prosser
- Another Fine Navy Day (2012) - Master Chief Joseph Prosser
- Skeleton Crew (2012) - Master Chief Joseph Prosser
- Voluntold (2012) - Master Chief Joseph Prosser
- Eight Bells (2012) - Master Chief Joseph Prosser
- Blue on Blue (2012) - Master Chief Joseph Prosser
- Captain (2012) - Master Chief Joseph Prosser
2013
Gangster Squad
as
Officer Max Kennard
2012
Trouble with the Curve
as
Vince
2012
Jayne Mansfield's Car
as
Jimbo Caldwell
2012
Safe House
as
Daniel Kiefer
2011
Red Faction: Origins (TV Movie)
as
Alec Mason
2011
Good Day for It
as
Luke Cain
2011
S.W.A.T.: Firefight (Video)
as
Walter Hatch
2011
Big Love (TV Series)
as
Bud Maybury
- D.I.V.O.R.C.E. (2011) - Bud Maybury
- A Seat at the Table (2011) - Bud Maybury
2010
Edgar Floats (TV Movie)
as
Nicholas Breakey
2010
Act of Vengeance
as
Becker
2010
Caged Animal
as
Warden Dean
2010
Burn Notice (TV Series)
as
John Barrett
- Guilty as Charged (2010) - John Barrett
- Blind Spot (2010) - John Barrett
2010
Kill Speed
as
DEA Agent (uncredited)
2010
Chuck (TV Series)
as
Col. James Keller
- Chuck Versus the Tic Tac (2010) - Col. James Keller
2010
Psych (TV Series)
as
Maj. General Felts
- You Can't Handle This Episode (2010) - Maj. General Felts
2009
NCIS (TV Series)
as
Colonel Merton Bell
- Outlaws and In-Laws (2009) - Colonel Merton Bell
2009
The Black Waters of Echo's Pond
as
Pete
2009
American Dad! (TV Series)
as
Mindhunter
- In Country- Club (2009) - Mindhunter (voice)
2009
The Men Who Stare at Goats
as
Todd Nixon
2006
The Unit (TV Series)
as
Colonel Tom Ryan
- Unknown Soldier (2009) - Colonel Tom Ryan
- Endgame (2009) - Colonel Tom Ryan
- Chaos Theory (2009) - Colonel Tom Ryan
- Whiplash (2009) - Colonel Tom Ryan
- Best Laid Plans (2009) - Colonel Tom Ryan
- Flesh & Blood (2009) - Colonel Tom Ryan
- Hill 60 (2009) - Colonel Tom Ryan
- Hero (2009) - Colonel Tom Ryan
- The Last Nazi (2009) - Colonel Tom Ryan
- The Spear of Destiny (2009) - Colonel Tom Ryan
- Bad Beat (2009) - Colonel Tom Ryan
- Switchblade (2008) - Colonel Tom Ryan
- Misled and Misguided (2008) - Colonel Tom Ryan
- Shadow Riders (2008) - Colonel Tom Ryan
- Into Hell: Part Two (2008) - Colonel Tom Ryan
- Into Hell: Part One (2008) - Colonel Tom Ryan
- Inquisition (2008) - Colonel Tom Ryan
- Dancing Lessons (2008) - Colonel Tom Ryan
- The Conduit (2008) - Colonel Tom Ryan
- Sex Trade (2008) - Colonel Tom Ryan
- Sudden Flight (2008) - Colonel Tom Ryan
- Sacrifice (2008) - Colonel Tom Ryan
- Side Angle Side (2007) - Colonel Tom Ryan
- Gone Missing (2007) - Colonel Tom Ryan (credit only)
- Binary Explosion (2007) - Colonel Tom Ryan
- Play 16 (2007) - Colonel Tom Ryan
- Five Brothers (2007) - Colonel Tom Ryan (credit only)
- M.P.s (2007) - Colonel Tom Ryan
- Inside Out (2007) - Colonel Tom Ryan
- Every Step You Take (2007) - Colonel Tom Ryan (credit only)
- Always Kiss Them Goodbye (2007) - Colonel Tom Ryan
- Pandemonium: Part Two (2007) - Colonel Tom Ryan
- Pandemonium: Part 1 (2007) - Colonel Tom Ryan
- Paradise Lost (2007) - Colonel Tom Ryan
- Freefall (2007) - Colonel Tom Ryan
- Bedfellows (2007) - Colonel Tom Ryan
- In Loco Parentis (2007) - Colonel Tom Ryan
- The Outsiders (2007) - Colonel Tom Ryan (credit only)
- Two Coins (2007) - Colonel Tom Ryan (credit only)
- Dark of the Moon (2007) - Colonel Tom Ryan (credit only)
- Games of Chance (2007) - Colonel Tom Ryan (credit only)
- The Water Is Wide (2007) - Colonel Tom Ryan
- Johnny B. Good (2007) - Colonel Tom Ryan
- Sub-Conscious (2007) - Colonel Tom Ryan
- The Broom Cupboard (2007) - Colonel Tom Ryan (credit only)
- Silver Star (2006) - Colonel Tom Ryan (credit only)
- Bait (2006) - Colonel Tom Ryan
- Report by Exception (2006) - Colonel Tom Ryan
- Natural Selection (2006) - Colonel Tom Ryan
- Off the Meter (2006) - Colonel Tom Ryan
- Old Home Week (2006) - Colonel Tom Ryan (credit only)
- Force Majeure (2006) - Colonel Tom Ryan (credit only)
- Manhunt (2006) - Colonel Tom Ryan
- The Kill Zone (2006) - Colonel Tom Ryan
- Extreme Rendition (2006) - Colonel Tom Ryan
- Change of Station (2006) - Colonel Tom Ryan
- Morale, Welfare and Recreation (2006) - Colonel Tom Ryan (credit only)
- The Wall (2006) - Colonel Tom Ryan
- Unannounced (2006) - Colonel Tom Ryan (credit only)
- Exposure (2006) - Colonel Tom Ryan
- Eating the Young (2006) - Colonel Tom Ryan
- SERE (2006) - Colonel Tom Ryan
- Dedication (2006) - Colonel Tom Ryan (credit only)
- Security (2006) - Colonel Tom Ryan
- Non-Permissive Environment (2006) - Colonel Tom Ryan
- True Believers (2006) - Colonel Tom Ryan
- 200th Hour (2006) - Colonel Tom Ryan
- Stress (2006) - Colonel Tom Ryan
- First Responders (2006) - Colonel Tom Ryan
2008
Lonely Street
as
Mr. Aaron
2007
Avatar: The Last Airbender (TV Series)
as
Piandao
- Sozin's Comet, Part 2: The Old Masters (2008) - Piandao (voice)
- Sokka's Master (2007) - Piandao (voice)
2008
The Batman (TV Series)
as
Hawkman
- Lost Heroes: Part Two (2008) - Hawkman (voice)
- What Goes Up- (2008) - Hawkman (voice)
2008
Strange Wilderness
as
Gus Hayden
2007
Fly Me to the Moon 3D
as
Louie (voice)
2007
Balls of Fury
as
Sgt. Pete Daytona
2007
Bridge to Terabithia
as
Jack Aarons
2006
We Are Marshall
as
Coach Rick Tolley (uncredited)
2006
Flags of Our Fathers
as
Colonel Chandler Johnson
2006
Ben 10 (TV Series)
as
Phil / Rookie
- Truth (2006) - Phil / Rookie (voice)
2006
Firewall
as
Gary Mitchell
2005
The Outfit (Video Game)
as
Deuce Williams (voice)
2005
Law & Order: Special Victims Unit (TV Series)
as
Ray Schenkel
- Demons (2005) - Ray Schenkel
2005
Walk the Line
as
Ray Cash
2005
Elvis (TV Mini Series)
as
Vernon Presley
- Episode #1.2 (2005) - Vernon Presley
- Episode #1.1 (2005) - Vernon Presley
2005
The Fix (Short)
as
Shay Riley
2005
Lost (TV Series)
as
Hibbs
- Outlaws (2005) - Hibbs
2004
Duck Dodgers (TV Series short)
as
J. Edgar Ashcan / Prisoner
- Of Course You Know, This Means War and Peace: Part 1 (2004) - J. Edgar Ashcan / Prisoner (voice)
2004
Ladder 49
as
Lenny Richter
2004
Stargate: Atlantis (TV Series)
as
Colonel Marshall Sumner
- Rising (2004) - Colonel Marshall Sumner
2004
Preview to Atlantis (TV Movie)
as
Marshall Sumner (uncredited)
2004
Bad Apple (TV Movie)
as
Colonel Tom Ryanmy 'Bells' Bellavita
2003
Charlie's Angels: Full Throttle
as
Ray Carter
2003
1st to Die (TV Movie)
as
Nicholas Jenks
2002
Pavement (TV Movie)
as
Sam Brown
2002
Ticker (Short)
as
FBI agent (uncredited)
2002
Out of These Rooms
as
John Michael
2000
The X-Files (TV Series)
as
John Doggett
- The Truth (2002) - John Doggett
- Sunshine Days (2002) - John Doggett
- Release (2002) - John Doggett
- William (2002) - John Doggett
- Jump the Shark (2002) - John Doggett
- Scary Monsters (2002) - John Doggett
- Improbable (2002) - John Doggett
- Underneath (2002) - John Doggett
- Audrey Pauley (2002) - John Doggett
- Providence (2002) - John Doggett
- Provenance (2002) - John Doggett
- Hellbound (2002) - John Doggett
- John Doe (2002) - John Doggett
- Trust No 1 (2002) - John Doggett
- Lord of the Flies (2001) - John Doggett
- 4-D (2001) - John Doggett
- Dæmonicus (2001) - John Doggett
- Nothing Important Happened Today II (2001) - John Doggett
- Nothing Important Happened Today (2001) - John Doggett
- Existence (2001) - John Doggett
- Essence (2001) - John Doggett
- Alone (2001) - John Doggett
- Vienen (2001) - John Doggett
- Empedocles (2001) - John Doggett
- Three Words (2001) - John Doggett
- Deadalive (2001) - John Doggett
- This Is Not Happening (2001) - John Doggett
- Per Manum (2001) - John Doggett
- Medusa (2001) - John Doggett
- The Gift (2001) - John Doggett
- Badlaa (2001) - John Doggett
- Salvage (2001) - John Doggett
- Surekill (2001) - John Doggett
- Via Negativa (2000) - John Doggett
- Redrum (2000) - John Doggett
- Invocation (2000) - John Doggett
- Roadrunners (2000) - John Doggett
- Patience (2000) - John Doggett
- Without (2000) - John Doggett
- Within (2000) - John Doggett
2002
Angels Don't Sleep Here
as
Det. Russell Stark
2001
Backflash (Video)
as
Ray Bennett
2001
Texas Rangers
as
Sgt. John Armstrong
2000
Cold Shoulder (TV Movie)
as
Brad Thorson
2000
All the Pretty Horses
as
Cole
2000
Mexico City
as
Ambassador Mills
2000
Batman Beyond (TV Series)
as
Richard Armacost
- Big Time (2000) - Richard Armacost (voice)
2000
The Sopranos (TV Series)
as
David Scatino
- Funhouse (2000) - David Scatino
- Bust-Out (2000) - David Scatino
- The Happy Wanderer (2000) - David Scatino
1999
The Angry Beavers (TV Series)
as
Wingnut
- Mistaken Identity/Easy Peasy Rider (1999) - Wingnut (voice)
1999
The Vivero Letter
as
James Wheeler
1999
From Dusk Till Dawn 2: Texas Blood Money (Video)
as
Buck
1998
Rag and Bone (TV Movie)
as
Sgt. Daniel Ryan
1998
Renegade Force
as
Jake McInroy
1998
The Faculty
as
Coach Joe Willis
1998
Perfect Assassins (TV Movie)
as
Leo Benita
1998
Ambushed (TV Movie)
as
Shannon Herrold
1998
Tactical Assault (Video)
as
Col. Lee Banning
1997
The Only Thrill
as
Colonel Tom Ryan McHenry
1997
Asylum
as
Nicholas Tordone
1996
The Real Adventures of Jonny Quest (TV Series)
as
Race Bannon / Goon #2 / Crew #1
- To Bardo and Back (1996) - Race Bannon (voice)
- Alligators and Okeechobee Vikings (1996) - Race Bannon / Crew #1 (voice)
- Future Rage (1996) - Race Bannon (voice)
- Ice Will Burn (1996) - Race Bannon (voice)
- Expedition to Khumbu (1996) - Race Bannon (voice)
- The Secret of the MOAI (1996) - Race Bannon (voice)
- In the Darkness of the Moon (1996) - Race Bannon (voice)
- The Ballad of Belle Bonnet (1996) - Race Bannon (voice)
- Heroes (1996) - Race Bannon (voice)
- The Spectre of the Pine Barrens (1996) - Race Bannon (voice)
- Besieged in Paradise (1996) - Race Bannon / Goon #2 (voice)
- AMOK (1996) - Race Bannon (voice)
- In the Wake of the Mary Celeste (1996) - Race Bannon / Goon #2 (voice)
- Trouble on the Colorado (1996) - Race Bannon (voice)
- The Alchemist (1996) - Race Bannon (voice)
- Return of the Anasazi (1996) - Race Bannon (voice)
- Alien in Washington (1996) - Race Bannon (voice)
- Ezekiel Rage (1996) - Race Bannon (voice)
- Assault on Questworld (1996) - Race Bannon (voice)
- Manhattan Maneater (1996) - Race Bannon (voice)
- Rage's Burning Wheel (1996) - Race Bannon (voice)
- In the Realm of the Condor (1996) - Race Bannon / Goon #2 (voice)
- Escape to Questworld (1996) - Race Bannon (voice)
- The Darkest Fathoms (1996) - Race Bannon (voice)
1996
Superman: The Animated Series (TV Series)
as
LeBeau
- Feeding Time (1996) - LeBeau (voice)
1996
Striptease
as
Darrell Grant
1995
The Outer Limits (TV Series)
as
Major John Skokes
- The Light Brigade (1996) - Major John Skokes
- Quality of Mercy (1995) - Major John Skokes
1996
T2 3-D: Battle Across Time (Video short)
as
T-1000
1995
Dumb and Dumber (TV Series short)
as
Bee Guard / Cop
- Movers and Breakers/To Bee or Not To Bee (1995) - Bee Guard / Cop
1995
The Dig (Video Game)
as
Commander Boston Low (voice)
1995
Last Gasp
as
Leslie Chase
1995
Body Language (TV Movie)
as
Delbert Radley
1994
Meat Loaf: Bat Out of Hell II - Picture Show (Video)(music video 'Objects in the Rear View Mirror May Appear Closer Than They Are') (uncredited)
1994
Hong Kong 97
as
Reginald Cameron
1994
Double Dragon
as
Koga Shuko
1994
Zero Tolerance
as
Jeff Douglas
1994
Meat Loaf: Objects in the Rear View Mirror May Appear Closer Than They Are (Music Video short)
as
Kenny's Father
1994
Captain Planet and the Planeteers (TV Series)
as
Professor Posey
- Bug Off (1994) - Professor Posey (voice)
1993
Nine Inch Nails: Broken (Music Video short)
as
Cop (uncredited)
1993
Terminator 2: Judgment Day - Deleted Scenes (Video short)
as
T-1000
1993
Swat Kats: The Radical Squadron (TV Series)
as
Dr. Leiter Greenbox
- Chaos in Crystal (1993) - Dr. Leiter Greenbox (voice)
1993
Last Action Hero
as
T-1000
1993
Fire in the Sky
as
Mike Rogers
1993
The Cool Surface
as
Jarvis Scott
1992
Tales from the Crypt (TV Series)
as
Lothar
- The New Arrival (1992) - Lothar
1991
Terminator 2: Judgment Day (Video Game)
as
T-1000
1991
Terminator 2: Judgment Day
as
T-1000
1990
Hollywood Boulevard II
as
Cameraman
1989
The New Lassie (TV Series)
as
Russ
- Once Upon a Time- (1989) - Russ
1987
Behind Enemy Lines
as
Johnny Ransom
1987
Eye of the Eagle
as
Cpl. Johnny Ransom
Producer
2022
Dark Asset (executive producer)
2019
Tone-Deaf (executive producer)
2017
The Last Rampage (producer - produced by)
2009
The Black Waters of Echo's Pond (executive producer)
1997
Ravager (producer - produced by)
1996
Within the Rock (TV Movie) (producer)
Self
-
Chuck Zito: An American Story (Documentary) (post-production)
as
Self
2023
Welcome Home: Honoring Your Legacy (TV Special)
as
Self - Veteran Salutes
2022
Inside of You with Michael Rosenbaum (Podcast Series)
as
Self
- Peacemaker ROBERT PATRICK: Learn As You Go (2022) - Self
2022
WTF Nation Radio: Pop Culture Warrior (Podcast Series)
as
Self (Interview Guest)
- Robert Patrick (2022) - Self (Interview Guest)
2022
Jurassic Punk (Documentary)
as
Self
2014
The Talk (TV Series)
as
Self / Self - Scorpion
- Robert Patrick (2022) - Self
- Robert Patrick/Jessica Radloff (2017) - Self
- Cast of "Scorpion"/Jaymes Vaughan (2015) - Self
- Kaley Cuoco-Sweeting/Big Boy/Dean Norris/Elyes Gabel, Robert Patrick & Katharine McPhee (2014) - Self - Scorpion
2022
IMDb on the Scene - Interviews (TV Series)
as
Self - Guest
- Peacemaker (2022) - Self - Guest
2021
Talking Sopranos (TV Series)
as
Self
- Luxury Lounge (2021) - Self
2021
Talking Dead (TV Series)
as
Self - Guest
- One More (2021) - Self - Guest
2020
Song in the Key of X (TV Special)
as
Self
2019
On Location (TV Series documentary)
as
Robert Patrick / T-1000
- Terminator 2 with Robert Patrick (2019) - Robert Patrick / T-1000
2019
GunnyTime (TV Series)
as
Self - Host
- Yugo We Go (2019) - Self - Host
- Reising Arizona (2019) - Self - Host
2018
The Red Booth (TV Series)
as
Self - Guest
- Robert Patrick Interview (2018) - Self - Guest
2018
GunnyTime: Celebrity Edition (TV Series)
as
Self
- Cutting Edge Meets Downright Nasty (2018) - Self
- GLOCK and Load (2018) - Self
2017
Terminator 2: Reprogramming The Terminator (Video documentary)
as
Self
2007
Entertainment Tonight (TV Series)
as
Self
- Episode #36.205 (2017) - Self
- Episode dated 30 January 2007 (2007) - Self
2016
The Undead Series (Documentary)
as
Self (2020)
2016
21 Days Under the Sky (Documentary)
as
Narrator
2014
Conan (TV Series)
as
Self - Guest
- Kate Hudson/Robert Patrick/Lake Street Dive (2016) - Self - Guest
- Rebecca Romijn/Robert Patrick/Mo Mandel (2014) - Self - Guest
2015
Sinatra 100: An All-Star Grammy Concert (TV Movie)
as
Self - Presenter
2015
This Week in Hollywood (TV Series)
as
Self
- Hollywood Cops (2015) - Self
2015
Toyota Pro/Celebrity Race (TV Short)
as
Self
2014
Appalachian Outlaws (TV Series)
as
Narrator
- Last Chance (2015) - Narrator (voice)
- Battle at Wolf Creek (2015) - Narrator (voice)
- Unlikely Allies (2015) - Narrator (voice)
- Crossing the Line (2015) - Narrator (voice)
- The Devil You Know (2015) - Narrator (voice)
- Snakes and a Plane (2015) - Narrator (voice)
- War Games (2015) - Narrator (voice)
- Payback (2015) - Narrator (voice)
- Eye for an Eye (2015) - Narrator (voice)
- Root Awakening (2015) - Narrator (voice)
- The Last Stand (2014) - Narrator (voice)
- Hunted (2014) - Narrator (voice)
- Tit for Tat (2014) - Narrator (voice)
- You Have Been Warned (2014) - Narrator (voice)
- Ginseng Fever (2014) - Narrator (voice)
- Dirty Money (2014) - Narrator (voice)
2015
The IMDb Studio at Sundance (TV Series)
as
Self
- Helions (2015) - Self
2014
Behind Lovelace (Video documentary short)
as
Self
2014
Quiet on the Set (TV Series)
as
Self
- The McCarthys, Ground Floor, Scorpion, State of Affairs - Self
2014
The Insider (TV Series)
as
Self - Scorpion
- Episode dated 22 September 2014 (2014) - Self - Scorpion
2014
The '90s: The Last Great Decade? (TV Mini Series documentary)
as
Self
- Friends & Enemies (2014) - Self
2014
Holbrook/Twain: An American Odyssey (Documentary)
as
Self
2014
On Set from Dusk Till Dawn (TV Series documentary)
as
Jacob Fuller (2014)
2013
Revealed (TV Series)
as
Self
- Robert Patrick (2013) - Self
2013
Marie (TV Series)
as
Self
- Robert Patrick (2013) - Self
2013
Made in Hollywood (TV Series)
as
Self
- Episode #8.15 (2013) - Self
2013
The Hollywood Fast Lane (TV Series)
as
Self - Interviewee
- Gangster Squad (2013) - Self - Interviewee
2013
Up Close with Carrie Keagan (TV Series)
as
Self
- Episode dated 10 January 2013 (2013) - Self
2008
Easy to Assemble (TV Series)
as
Self
- Bossy Lady (2012) - Self
- The Justine Bateman Show (2008) - Self
- Training Day (2008) - Self
2012
The Morning Show (TV Series)
as
Self
- Episode dated 20 June 2012 (2012) - Self
2011
Unite for Japan (Short)
as
Self
2010
In Search of Ted Demme (Documentary)
2010
Ace of Cakes (TV Series)
as
Self
- A Four Letter Word for Pastry (2010) - Self
2006
WWE Raw (TV Series)
as
Self / Rome
- Episode #18.4 (2010) - Self
- Family Reunion (2006) - Self / Rome
- Episode #14.37 (2006) - Self
2009
WWE Summerslam (TV Special)
as
Self
2009
Independent Vision: Lonely Street (Video short)
as
Self
2009
The Making of the King (Video short)
as
Self
2009
Starz Inside: Unforgettably Evil (TV Movie documentary)
as
Self
2009
Hell's Kitchen (TV Series)
as
Self - Actor: Terminator 2
- 9 Chefs Compete (2009) - Self - Actor: Terminator 2
2009
Séries express (TV Series)
as
Self
- Episode #2.25 (2009) - Self
2008
Speechless (TV Movie documentary)
as
Self
2006
Declassified: The Making of 'The Marine' (Video short)
as
Self
2006
Sci-Fi Saved My Life (TV Mini Series documentary)
as
Self - Host
2006
50 Films to See Before You Die (TV Movie documentary)
as
Self
2006
Hollywood's Master Storytellers: Live with Robert Patrick and James Keach (TV Special)
as
Self
2006
Disorderly Conduct (TV Series)
as
Narrator
2006
Becoming Cash/Becoming Carter (Video documentary short)
as
Self
2006
The 11th Annual Critics' Choice Awards (TV Special)
as
Self
2005
Threads of Mythology, Part 4 (Video documentary short)
as
John Doggett
2004
Cop Land: The Making of an Urban Western (Video short)
as
Self
2004
The X Files: The Making of 'The Truth' (Video documentary)
as
Self
2004
The Wayne Brady Show (TV Series)
as
Self
- Episode dated 17 February 2004 (2004) - Self
2003
American Thunder (TV Series)
as
Self
- Love Ride XX (2003) - Self
2003
T2: On the Set (Video documentary short)
as
Self
2001
The Daily Show (TV Series)
as
Self
- Robert Patrick (2001) - Self
2001
Late Night with Conan O'Brien (TV Series)
as
Self - Guest
- Caroline Rhea/Robert Patrick/Gene Pompa (2001) - Self - Guest
2000
The Faculty: Interviews (Video short)
as
Self
1999
From Star Wars to Star Wars: The Story of Industrial Light & Magic (TV Movie documentary)
as
Self
1996
The Making of 'Terminator 2 3D' (Video short)
as
Self
1993
T2: More Than Meets the Eye (Video short)
as
Self
1992
1992 MTV Movie Awards (TV Special)
as
Self - Nominee
1992
The 18th Annual People's Choice Awards (TV Special)
as
Self
1991
Terminator 2: Judgement Day Promo Commercial (Video short)
as
Self - Host
1991
The Making of 'Terminator 2: Judgment Day' (TV Short documentary)
as
Self
Archive Footage
2022
Light & Magic (TV Mini Series documentary)
as
Self - Actor
- Morfing (2022) - Self - Actor
2021
The Walking Dead (TV Series)
as
Mays 1
- Out of the Ashes (2021) - Mays 1 (uncredited)
2021
Minty Comedic Arts (TV Series)
as
Self
- 10 Things You Didn't Know About T2 (2021) - Self
2020
Tfor2: the Terminator 2 Show (TV Series)
as
Self
- 30 Years Later: The Hollywood Premiere of Terminator 2! (2021) - Self
- Terminator 2 in France: Le Jugement Dernier! (2020) - Self
2021
Nostalgia Critic (TV Series)
as
Self
- Terminator 2: Judgment Day (2021) - Self
2018
Blue Flame Special (TV Mini Series documentary)
as
Self
- James Cameron: The Very Best at What He Does (2018) - Self
2018
Implanted Memories: 25 Years of the X-Files (Video documentary)
2016
Kain's Quest (TV Series documentary)
as
Self
- The Terminator (2017) - Self
- Joshua Tree/Army of One (2016) - Self
2015
Filming in Georgia (Video documentary short)
as
Self - Ronny Quail (uncredited)
2014
Lennon or McCartney (Documentary short)
as
Self
2012
Remag (TV Series)
as
Self
- PAX Prime, Metal Gear Solid Ground Zeroes, Borderlands 2, and Lococycle (2012) - Self
2010
NCIS (TV Series)
as
Colonel Merton Bell
- Patriot Down (2010) - Colonel Merton Bell (uncredited)
- Ignition (2010) - Colonel Merton Bell (uncredited)
2010
Terminator 2: Alternate Cut (Short)
as
Self
2009
Terminator 2: Judgment Day: Skynet Edition - Processor Tests (Video Game)
as
Self
2004
Stargate: Atlantis (TV Series)
as
Colonel Marshall Sumner
- Inquisition (2008) - Colonel Marshall Sumner
- Letters from Pegasus (2005) - Colonel Marshall Sumner
- Before I Sleep (2004) - Colonel Marshall Sumner
2006
WWE Cyber Sunday (TV Special)
as
Rome
2006
WWE Raw (TV Series)
as
Rome / Self
- Episode #14.43 (2006) - Rome
- Episode #14.42 (2006) - Self / Rome
- Episode #14.40 (2006) - Self / Rome
- DX Is Good- Divas Are Better- (2006) - Self / Rome
- Episode #14.35 (2006) - Self / Rome
- Episode #14.34 (2006) - Rome (uncredited)
2006
WWE Unforgiven (TV Special)
as
Rome
2006
WWE Smackdown! (TV Series)
as
Rome
- Episode #7.51 (2006) - Rome (uncredited)
2003
Terminator 2 Judgment Day Extreme DVD Commercial (Video short)
as
Self
2000
Terminator 2 Judgment Day Ultimate Edition 2 Minute 30 Second DVD Commercial (Video short)
as
Self
2000
Terminator 2 Judgment Day Ultimate Edition 30 Second DVD Commercial (Video short)
as
Self
1997
Venice Report (TV Movie documentary)
as
Jack Rucker
1994
The Making of 'True Lies' (TV Movie documentary)
as
T-1000 (uncredited)
1991
Terminator 2: Judgment Day Competition Line UK Telephone Sweepstakes Commercial (Video short)
as
Self
1991
Guns N' Roses: You Could Be Mine (Music Video short)
as
T-1000
References
Robert Patrick Wikipedia
(Text) CC BY-SA