Bill moseley discusses project with phil anselmo upcoming movies and more
William Moseley (born November 11, 1951) is an American film actor and musician who has starred in a number of cult classic horror films, including House of 1000 Corpses, Repo! The Genetic Opera and The Devil's Rejects. His first big role was in The Texas Chainsaw Massacre 2 as Chop Top. On the HBO TV series Carnivàle Moseley had a recurring role as camp cook Possum. He has also released records with guitarist Buckethead in the band Cornbugs, as well as featuring on the guitarist's solo work.
Contents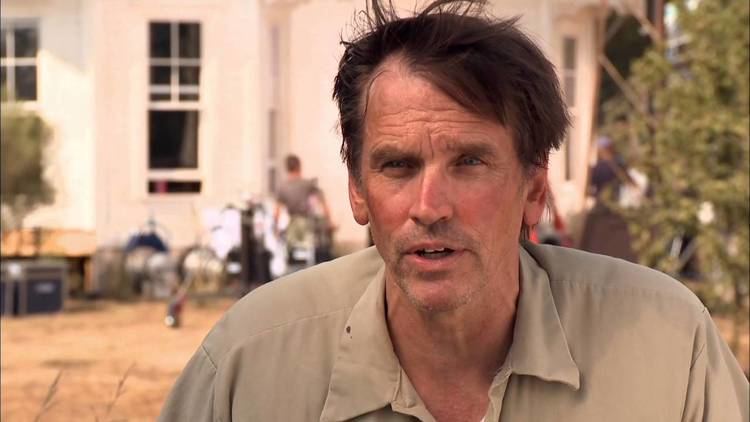 Actor bill moseley of the devil dogs of kilo company
Career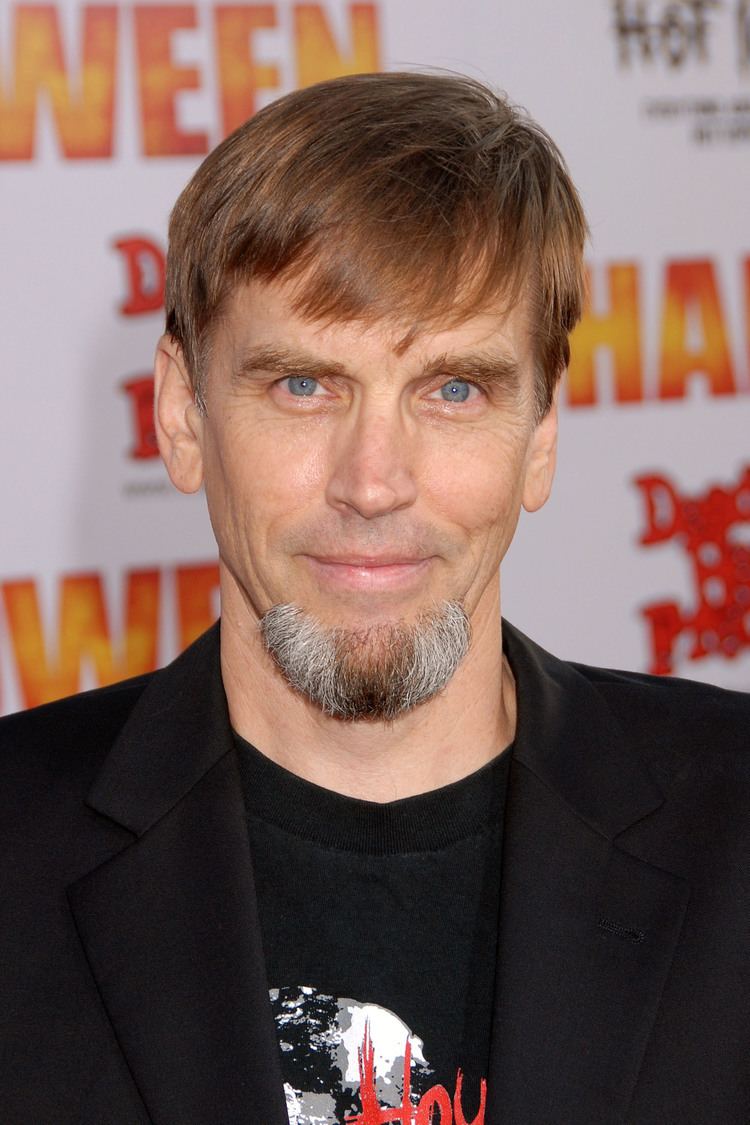 For a period of time, Bill Moseley operated as a journalist, writing for such magazines as Omni Magazine, National Lampoon and Psychology Today. At the age of 29, Moseley got his first film role in Alan Rudolph's Endangered Species as a cab driver. In 1985's Osa he played a character named "Quilt Face." His third role has become one of his most well known; he appeared as Chop Top in Tobe Hooper's The Texas Chainsaw Massacre 2, after Tobe Hooper saw him in the independent short, The Texas Chainsaw Manicure. The character spawned the famous film quotes, "Dog will hunt!", "Incoming mail!", and "Lick my plate, you dogdick!". In 2000 he reprised his role as Chop Top in All American Massacre, which was directed by Tobe Hooper's son William, but the film was never released to the public.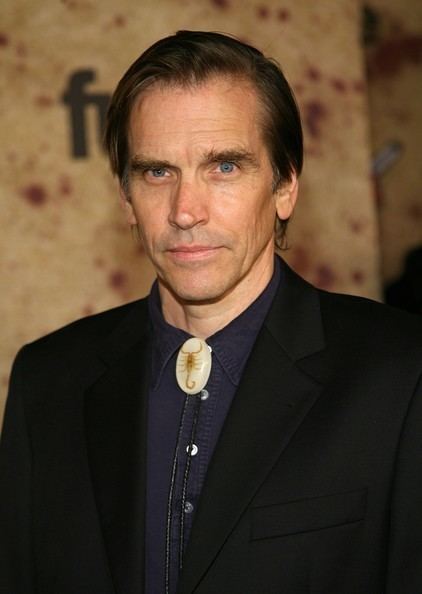 Two years after TCM 2, he played Frank in 1988's Mamba. Also in 1988 appeared as a soldier in the remake of the Steve McQueen film The Blob. He next played Darrell in the film Pink Cadillac starring Clint Eastwood. He then played the lead role of Ricky Caldwell in Silent Night, Deadly Night 3: Better Watch Out!. Even after his roles in these films, he still failed to achieve the popularity within the horror community that he had enjoyed after Texas Chainsaw Massacre 2.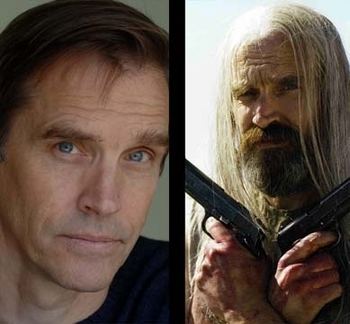 In 1990, Moseley appeared in three films: Crash and Burn, The First Power, and The End of Innocence. That year, he also portrayed Johnny in Tom Savini's remake of George A. Romero's 1968 zombie film, Night of the Living Dead. In 1993, he had a small role in the cult hit Army of Darkness as the Deadite Captain. A year later, he was featured in the video game Corpse Killer. In 1997 he did voiceover work, for the film, Anders Jacobsson's Evil Ed.
He would not, however, have a role as popular as Chop Top until 2003, when he starred as the maniacal Otis B. Driftwood (named after Groucho Marx's character from A Night at the Opera) in Rob Zombie's directorial debut House of 1000 Corpses. As Otis, he again became an icon in the horror community. In 2005, he reprised the role of Otis in the sequel The Devil's Rejects and in 2009 he played Otis in a voice cameo in Rob Zombie's animated film The Haunted World of El Superbeasto. Moseley's performance in Rejects inspired an independent campaign for a Best Supporting Actor Oscar nomination, which failed. He played in other Rob Zombie films such as Halloween and the Grindhouse fake trailer segment Werewolf Women of the SS.
In 2008, Moseley played the role of Luigi Largo in Repo! The Genetic Opera. and in 2012 played as The Magician in The Devil's Carnival.
Moseley has also provided voice-over recordings for the Florida-based heavy metal band – Generichrist and also British goth-metal band Sinnergod on the track "Overture" which features on their 2013 debut album Seven Deadly Sinphonies.
He later made appearances in Texas Chainsaw 3D and American Exorcist.
Personal life
Moseley was born in Stamford, Connecticut, grew up in Barrington Hills, Illinois, and is a graduate of Yale University. He has two daughters, Marion Moseley and Jane Moseley.
Moseley (as Chop Top) was the lead singer of Cornbugs, a three-man band he had between 1999 and 2007 with avant-garde rock/metal guitarist Buckethead and Deli Creeps' drummer, Pinchface. He also contributed vocal parts to the songs I Come in Peace (as a news reporter) and Onions Unleashed (as Onions) from Buckethead's album Giant Robot (1994) and Jowls from Buckethead's album Monsters and Robots (1999), also as Chop Top.
Moseley, along with Rani Sharone, released the album No Way Down, calling themselves Spider Mountain.
Filmography
Actor
-
The Vampire Santa I: The Beginning (announced)
as
Abraham (rumored)
-
Frankenstein Gothic (pre-production)
as
The Monster
2024
Freda: Evils' Origin (filming)
-
Chastise (post-production)
as
Bronco
-
Red Night at Skye's (post-production)
as
William Boyd
-
Scared to Death (post-production)
as
Felix
-
The Fetus (post-production)
as
Maddox
-
They Turned Us Into Killers (post-production)
2023
Night of the Missing (completed)
as
The Caller (segment "Nite Flirt")
2023
Natty Knocks (completed)
as
Abner Honeywell
2022
Hayride to Hell
as
Farmer Sam
2022
Nite Flirt (Short)
as
The Caller
2022
Another Christmas (Short)
2022
Tig N' Seek (TV Series)
as
Gus
- Tig N'Seek Nights (2022) - Gus (voice)
- The Hand That Stamps the Paper (2022) - Gus (voice)
2022
Dead by Midnight (Y2Kill)
as
Jasper
2021
Prisoners of the Ghostland
as
Governor
2020
I Am Fear
as
Steve Mcreedy
2019
Gothic Harvest
as
Detective Hollis
2019
3 from Hell
as
Otis Driftwood
2019
Big Top Evil
as
Mr. Kharver
2019
To Your Last Death
as
Pavel (voice)
2019
Exorcism at 60,000 Feet
as
Garvan
2019
Corpse Killer: 25th Anniversary Edition (Video Game)
as
Captain
2019
Slasher (TV Series)
as
Homeless Guy
- 12pm to 3pm (2019) - Homeless Guy
- 9am to 12pm (2019) - Homeless Guy
2019
Devil's Junction: Handy Dandy's Revenge
as
Richard Crane
2018
Unholy Blood (Short)
as
Flashlight Man / Agent X
2018
Gingerbread (Short)
as
Abraham Lincoln
2018
American Exorcist
as
Mr. Snowfeather
2018
The Church
as
Pastor James
2018
The Great American Mud Wrestle (Short)
as
Special Guest Judge
2018
Minutes to Midnight
as
Gimple
2017
Dark Roads 79
as
Caretaker Joseph Willams
2017
Uncle Grandpa (TV Series)
as
Additional Voices
- Uncle Grandpa's Odd-yssey (2017) - Additional Voices (voice)
2017
Fish (Short)
as
Fisherman
2017
The Road You're Going Down (Music Video)
as
Caretaker Joseph Williams
2016
The Possession Experiment
as
Father Mark Campbell
2016
Child Bite: Vermin Mentality (Music Video)
as
Lab Tech 2
2016
Alcoholist
as
Grey Speckled Man
2016
Slayer: Pride in Prejudice (Music Video)
as
Nazi Father
2016
Arlo: The Burping Pig
as
Ernie Dorko
2016
The Horde (Video)
as
Jacob Sutter
2016
Alleluia! The Devil's Carnival
as
The Magician
2016
Smothered
as
Soggy Christian
2015
The Devil Dogs of Kilo Company
as
Capt. Morrison
2015
Twiztid: FTS (Music Video)
as
The Promoter
2015
The Art of Villainy (Short)
as
M?ster Nobody
2015
Night of the Living Dead: Darkest Dawn
as
Johnny (voice)
2015
Silently Within Your Shadow (Short)
as
Hugo (voice)
2015
My Neighborhood (TV Series)
as
Captain Jim Whistlethorn
- Welcome to the Neighborhood (2015) - Captain Jim Whistlethorn
2015
Almost Mercy
as
Pastor Johnson
2014
Charlie's Farm
as
John Wilson
2014
Teenage Mutant Ninja Turtles (TV Series)
as
Bernie
- In Dreams (2014) - Bernie (voice)
2014
Z Nation (TV Series)
as
General McCandles
- Full Metal Zombie (2014) - General McCandles
2013
House of the Witchdoctor
as
Peter Van Hooten
2012
Holliston (TV Series)
as
Crazy Max
- Farm Festival (2013) - Crazy Max
- Honesty (2013) - Crazy Max
- The Christmas Special (2012) - Crazy Max
- Candyman: Part 1 (2012) - Crazy Max
- Camera Rental: Part 1 (2012) - Crazy Max
2013
Texas Chainsaw
as
Drayton Sawyer
2012
Dead Souls
as
Sheriff Depford
2012
Bundy Reborn
as
Mr. O'Hara
2012
The Devil's Carnival
as
The Magacian
2012
Eldorado (Video)
as
Lemmas
2011
Exit Humanity
as
General Williams
2011
Night of the Little Dead (Short)
as
Kickstand
2011
Spider Mountain: No Way Down (Video short)
as
Ranger Bill
2010
The Tortured
as
John Kozlowski
2010
Anderson's Cross
as
Mr. Daniels
2010
Godkiller: Walk Among Us
as
Dr. West (voice)
2010
2001 Maniacs: Field of Screams
as
Mayor George W. Buckman
2009
The Graves
as
Caleb 'Cookie' Atwood
2009
Blood Night: The Legend of Mary Hatchet
as
Graveyard Gus
2009
The Haunted World of El Superbeasto (Video)
as
Otis Driftwood (voice)
2009
The Devil's Tomb
as
Prof. Duncan
2008
The Alphabet Killer
as
Carl Tanner
2008
Alone in the Dark 2 (Video)
as
Dexter
2008
Repo! The Genetic Opera
as
Luigi Largo
2008
Babysitter Wanted
as
Chief Dinneli
2008
A Perfect Place (Short)
as
Eddie
2007
Halloween
as
Zach 'Z-Man' Garrett
2007
Home Sick
as
Mr. Suitcase
2007
Werewolf Women of the S.S. (Short)
as
Dr. Heinrich Von Strasser
2007
Grindhouse
as
Dr. Heinrich von Strasser (segment "Werewolf Women of the SS")
2006
Days of Our Lives (TV Series)
as
Joel / George
- Episode #1.10483 (2007) - Joel
- Episode #1.10482 (2007) - Joel
- Episode #1.10479 (2007) - Joel
- Episode #1.10443 (2006) - George
2006
A Dead Calling (Video)
as
Chief Murken
2006
Evil Bong
as
Bong World Patron
2005
The Devil's Rejects
as
Otis
2003
Carnivàle (TV Series)
as
Possum
- The Road to Damascus (2005) - Possum
- The Day That Was the Day (2003) - Possum
- Hot and Bothered (2003) - Possum
- Insomnia (2003) - Possum
- Pick a Number (2003) - Possum
- Black Blizzard (2003) - Possum
- Tipton (2003) - Possum
- After the Ball Is Over (2003) - Possum
2004
ER (TV Series)
as
Charlie
- Forgive and Forget (2004) - Charlie
2003
Vicious (Video)
as
Walace
2003
The Practice (TV Series)
as
Jake Spooner
- Victims' Rights (2003) - Jake Spooner
2003
House of 1000 Corpses
as
Otis
2002
Live from Baghdad (TV Movie)
as
Rex
2002
Essence of Echoes
as
Dr. Hilcott
2002
Point of Origin (TV Movie)
as
Task Force Officer
2000
All American Massacre
as
Bloody Bobby
2000
The Huntress (TV Series)
- Partners (2000)
2000
The Convent
as
Officer Ray
1995
Evil Ed
as
Special voice appearance (voice)
1995
Fallen Angels (TV Series)
as
Customer #1
- A Dime a Dance (1995) - Customer #1
1995
Prehysteria! 3 (Video)
as
Director
1994
Corpse Killer (Video Game)
as
Captain (as Bill Mosley)
1994
Blood Run (TV Movie)
as
Hank
1992
Army of Darkness
as
Deadite Captain
1992
Honey, I Blew Up the Kid
as
Federal Marshall
1992
Inside Out II (Video)
as
Dave (segment "I've Got a Crush on You")
1991
Father Dowling Mysteries (TV Series)
as
Kane / Larry Webster
- The Priest Killer Mystery (1991) - Kane / Larry Webster
1990
Night of the Living Dead
as
Johnnie (as Bill Mosley)
1990
The End of Innocence
as
Man on the Hill
1990
Crash and Burn (Video)
as
Quinn
1990
The First Power
as
Bartender
1989
Silent Night, Deadly Night 3: Better Watch Out! (Video)
as
Ricky
1989
Tour of Duty (TV Series)
as
Sgt. Jones
- Terms of Enlistment (1989) - Sgt. Jones
1989
Freddy's Nightmares (TV Series)
as
Buzz
- Black Tickets (1989) - Buzz
1988
The Blob
as
Soldier #2 (in sewer)
1987
Nightmare Angel (Short)
as
Dr. William de Freis
1986
The Texas Chainsaw Massacre 2
as
Chop-Top
1982
Endangered Species
as
Cab Driver
Producer
2018
American Exorcist (producer)
2015
The Art of Villainy (Short) (executive producer)
2011
Rogue River (associate producer)
2009
Blood Night: The Legend of Mary Hatchet (associate producer)
Writer
2011
Spider Mountain: No Way Down (Video short)
Soundtrack
2015
RebelTaxi (TV Series documentary) (performer - 1 episode)
- Top 5 HALLOWEEN Special Hidden Gems (2015) - (performer: "We Started This Opera Shit")
2012
The Devil's Carnival (performer: "The Devil's Carnival")
2011
Spider Mountain: No Way Down (Video short) (writer: "No Way Down")
2010
2001 Maniacs: Field of Screams (performer: "Lord Let Me Help You Decide") / (writer: "Lord Let Me Help You Decide")
2008
Repo! The Genetic Opera (performer: "Bravi!", "Mark it Up", "Luigi, Pavi and Amber Harrass Mag", "Who Ordered Pizza?", "At the Opera Tonight", "We Started this Op'ra Shit", "Buon Giorno", "Sawman's Lament", "Cut the Ties")
2003
Tales from the Grave (Video) (lyrics: "Own That Jimmy")
Thanks
2020
Cursed Films (TV Series documentary) (special thanks - 5 episodes)
- Twilight Zone: The Movie (2020) - (special thanks)
- The Crow (2020) - (special thanks)
- The Omen (2020) - (special thanks)
- Poltergeist (2020) - (special thanks)
- The Exorcist (2020) - (special thanks)
2019
Try to Scream! Bill Moseley on The Blob (Documentary) (thanks)
2015
The Art of Villainy (Short) (special thanks)
2014
DraculAIDS (Short) (special thanks)
2009
The Green Monster (thanks)
2009
The House of the Devil (special thanks)
Self
-
Untitled Sid Haig Documentary (Short) (filming)
as
Self
2022
In Search of Darkness: Part III (Documentary)
as
Self - Interviewee
2022
The History of Metal and Horror (Documentary)
as
Self
2022
Hollywood Dreams & Nightmares: The Robert Englund Story (Documentary)
as
Self
2022
Charles Band's Full Moon Freakshow (Podcast Series)
as
Self
- Episode 3: Bill Moseley w/special guest CJ Sparxx (2022) - Self
2021
Texas Carlos Massacre: An Unfocused Journey Into Housecore Horror Festival of Film and Music (Documentary)
as
Self
2021
The Angry Geeks Show (Podcast Series)
as
Self
- The Godfather of Horror: Bill Moseley panel From Colorado Springs Comic Con (2021) - Self
2020
The Silver Stream
as
Self
2020
History of Horror (TV Series documentary)
as
Self
- Houses of Hell (2020) - Self
2020
In Search of Darkness: Part II (Documentary)
as
Self - Interviewee
2010
Without Your Head (Podcast Series)
as
Self
- Rock and Shock - Bill Moseley (2019) - Self
- Shed of the Dead! (2019) - Self
- Bill Moseley and Monica Demes (2016) - Self
- Bill Moseley & Michael Berryman (2010) - Self
2019
Slayer: The Repentless Killogy (Documentary)
as
Nazi Dad
2019
Try to Scream! Bill Moseley on The Blob (Documentary)
as
Self
2019
The Chuey Martinez Show (TV Series)
as
Self
- Trick 'Ha' Treat (2019) - Self
2019
In Search of Darkness (Documentary)
as
Self - Texas Chainsaw Massacre 2, The Blob
2019
To Hell and Back: The Making of '3 from Hell' (Documentary)
as
Self
2019
WiHM Massive Blood Drive PSA: Wilde About Blood (Video short)
as
Self
2018
Boar: Cast Interviews (Video documentary short)
as
Self
2018
Boar: Director Chris Sun (Video short documentary)
as
Self
2018
Comics, Beer & Sci-Fi (TV Series)
as
Self - Guest
- Episode #3.5 (2018) - Self - Guest
2015
Adam Green's Scary Sleepover (TV Series documentary)
as
Self
- The Christmas Special (2017) - Self
- End of Season Outtakes (2015) - Self
- Bill Moseley (2015) - Self
2017
To Hell and Back: The Kane Hodder Story (Documentary)
as
Self
2017
Quickies (TV Series)
as
Self
- Bill Moseley (2017) - Self
2017
San Francisco Cable Cars (Documentary)(voice)
2015
Medieval Times: The Making of 'Army of Darkness' (Video documentary)
2015
Smoke and Mirrors: The Story of Tom Savini (Documentary)
as
Self
2015
Eye on Entertainment (TV Series)
as
Self
- Interviews with Kane Hodder, Bill Moseley and Marshal Hilton (2015) - Self
2015
MoreHorror in Hollywood (TV Series)
as
Self
- Stars of "The Devil Dogs of Kilo Company Officers Club" (2015) - Self
2014
That Hashtag Show (TV Series)
as
Self
- Days of the Dead Horror Convention 2014 (2014) - Self
2012
I Heart Monster Movies (Documentary)
as
Self
2011
Underground Entertainment: The Movie (Documentary)
as
Bill
2011
FEARnet's Movies with More Brains (TV Special)
as
Self
2010
2001 Maniacs: Behind the Screams (Video documentary short)
as
Self
2009
The Last Doorway Show with Miss Misery (TV Series)
as
Self
- Fangoria convention part five (2009) - Self
2009
Paris Hilton's British Best Friend (TV Series)
as
Self
- Episode #1.8 (2009) - Self
2009
Babysitter Wanted: Behind the Scenes (Video documentary short)
as
Self
2008
One for the Fire: The Legacy of 'Night of the Living Dead' (Documentary)
as
Self
2007
The Horrorhound (Video documentary)
as
Self
2007
Scream Awards 2007 (TV Special)
as
Self
2007
Alexa Vega Talks to Bill Moseley (Documentary short)
as
Self
2007
The Return of the Living Dead: The Decade of Darkness (Video documentary short)
as
Self
2007
The Fearmakers Collection (Video documentary)
as
Self
2006
30 Even Scarier Movie Moments (TV Mini Series documentary)
as
Self
- Part II: 15 to 1 (2006) - Self
2006
Vampira: The Movie (Video documentary)
as
Self
2006
It Runs in the Family (Video documentary)
as
Self
2006
Working with a Master: Tobe Hooper (Video short)
as
Self
2006
Texas Frightmare Weekend 2006 (Video documentary)
as
Self
2005
30 Days in Hell: The Making of 'The Devil's Rejects' (Video documentary)
as
Self - 'Otis'
2004
UnConventional (Documentary)
as
Self
2004
Still Chainsaw After All These Years (Video documentary short)
as
Self
2000
Texas Chain Saw Massacre: The Shocking Truth (Video documentary)
as
Self
1993
Up All Night (TV Series)
as
Self - Presenter
- Vice Academy/Vice Academy Part 2 (1993) - Self - Presenter (uncredited)
Archive Footage
2019
The Kill Count (TV Series)
as
Self
- House of 1000 Corpses (2003) (2020) - Self
- The Texas Chainsaw Massacre 2 (1986) (2019) - Self
2018
Hangover in Death Valley (Video)
as
Lemmas
2017
Say Goodnight Kevin (TV Series)
as
Slater
- Thr3e (2017) - Slater
2017
Grindhouse Nightmares
as
Lemmas
2009
Cinemassacre's Monster Madness (TV Series documentary)
as
Otis / 'Chop-Top' Sawyer
- The Devil's Rejects (2009) - Otis
- The Texas Chainsaw Massacre 2 (2009) - 'Chop-Top' Sawyer
2006
Going to Pieces: The Rise and Fall of the Slasher Film (Documentary)
as
Self
References
Bill Moseley Wikipedia
(Text) CC BY-SA