The film sees the return of Kane Hodder and Tony Todd who portrayed Victor Crowley and Reverend Zombie in the 2006 film, respectively. Danielle Harris portrays Marybeth, a role originally played by Tamara Feldman. The film was originally screened at the 2010 London FrightFest Film Festival on August 26, 2010. It was released unrated in the United States on October 1, 2010.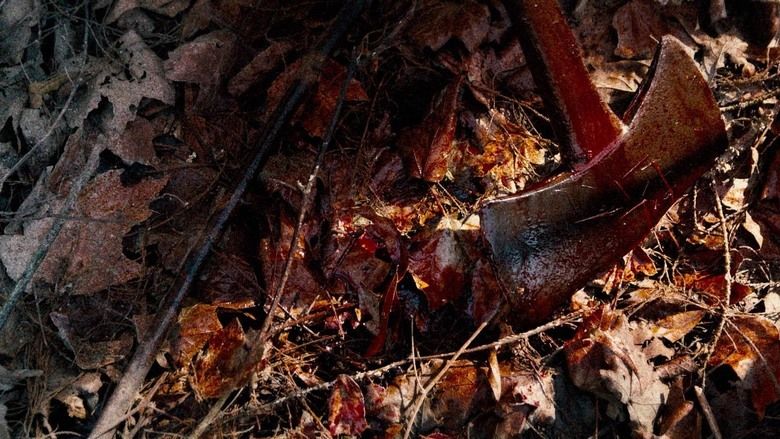 Picking up immediately where the first film ended, Marybeth (Danielle Harris) is attacked by Victor Crowley (Kane Hodder), but manages to escape. Jack Cracker finds her, pulls her out of the river, and takes her back to his cabin. After finding out her last name, he forces her to leave, telling her that if she wants help, she needs to see Reverend Zombie (Tony Todd). Moments after she leaves, Jack views Shapiro's camcorder, which he found in the swamp. The footage shows Shapiro filming different topless women, including Misty and Jenna. It also further reveals Shaprio's plan to venture into the swamp. After Jack finishes watching the video, he is killed by Victor Crowley, who gouges his intestines out and strangles him with them until he decapitates him.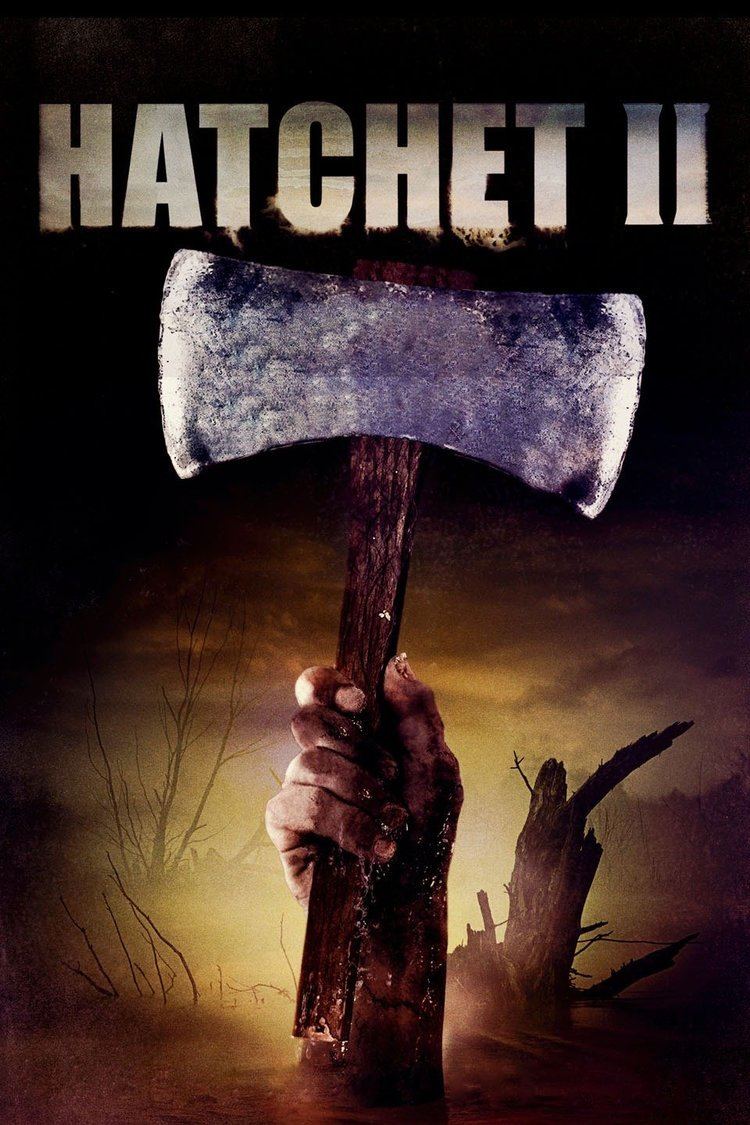 Marybeth returns to Reverend Zombie's shop and, after demanding to speak with him, he reluctantly lets her in. It's revealed that Rev. Zombie had a small business going on with Shawn, the tour guide who was murdered the night before, and the boat was one of his own. After learning her last name, he tells her that her father was one of the boys responsible for causing the fire that originally killed Victor Crowley. He also tells her that Thomas, Victor's father, cheated on his wife Shyann with her nurse Lena after she was diagnosed with stomach cancer. Moments before dying, Shyann Crowley placed a curse on the child conceived by Lena from the affair. Months later, Lena died after giving birth to the deformed Victor Crowley. After Victor is killed by being hatched in the face, Thomas confronts the three boys responsible but due to his violent attitude with him brandishing and firing a shotgun they, along with their parents deny it. Thomas becomes a shut-in and eventually dies of a broken heart ten years later. This story is then complemented by various scenes in which the undead Victor slaughters the people who wander into his land.
Marybeth tells Reverend Zombie she wants to go back and retrieve the remains of her father and brother. He agrees, but tells her she must bring a family member with her. After she leaves, Zombie calls Justin (Parry Shen), Shawn's brother, and tells him Shawn never came back with the boat. He lies and says they are going into the swamp to find Shawn and the boat. He tells Justin to summon a group of hunters and, in particular, a man named Trent Graves (R. A. Mihailoff) to go with them. Marybeth returns home, where her uncle Bob (Tom Holland) promptly shows up. He tells her she needs to stay away from Reverend Zombie, but reluctantly goes with her to a recruitment meeting in Zombie's shop. Zombie tells the hunters that he will pay them $500 each to retrieve his boat and $5,000 for the head of Victor Crowley. He tells Trent that he will pay him double to go, and Trent agrees. The hunters leave and go into the swamp, with Marybeth and her uncle among them.
They find the boat and, as the rest leave, two of the hunters, Cletus and Chad (Ed Ackerman and David Foy) stay by the boat. The others split up to find Victor. Marybeth, Zombie, Justin, Bob, and Trent go looking for Crowley's shed and the bodies. Along the way, Zombie explains to Justin that Trent and Marybeth's father and uncle were the kids who started the fire that killed Victor. He believes that if Crowley kills Bob and Trent, his soul will be at peace and leave the swamp. After not finding the bodies in the shed, they check the main cabin. Meanwhile, the rest of the hunting party are killed off by Victor. Chad is hacked in the face violently with the hatchet and Cletus has his face mutilated by a boat propeller. While Layton (AJ Bowen) and Avery (Alexis Peters) are having make-up sex, Victor appears and decapitates Layton. Avery tries to run away but Victor hits her in between the legs and in the chest with his hatchet. Finally, John and Vernon (Rick McCallum and Colton Dunn) are both split in half from the groin up with a long chainsaw. While searching the cabin, the remaining party members hear Victor outside.
As they hide, Justin tells Marybeth of Zombie's plot to get her uncle and Trent killed after Marybeth tells Justin that Shawn is dead. She runs to warn Bob. Then, Justin jams the door shut with a chair. Justin hides, but then Victor turns up behind Justin and kills him by ripping his head open with a belt sander. Bob, in an attempt to save Justin accidentally releases Victor. Marybeth attempts to attack him but is tossed against the wall. Victor then spears Trent against the wall and the two stumble into the kitchen, where an epic battle ensues. Victor makes use of his strength while Trent uses the nearby surroundings to his advantage, temporally pinning Crowley against a support and whacking him with tables and chairs, but Trent is finally killed when he attempts to kill Victor with a cleaver as Victor breaks his leg and severs the top half of his head by kicking it against a table. While this is happening, Zombie grabs Marybeth, drags her out of the house, and traps Bob inside with Victor. Zombie restrains Marybeth while she screams as she hears Bob murdered by Victor inside. She falls to the ground crying and Zombie declares that's it all over and Victor Crowley is dead.
Marybeth says she will go to the police for what he did, but Zombie holds her at gunpoint. She then reveals that Bob was not her real uncle; her father's brother had died of leukemia when she was twelve, Bob was her father's best friend. Zombie turns to see Victor breaking through the wall of the cabin, now realizing his plan to kill Victor Crowley has failed. Zombie advances towards Victor and chokes him, but Victor kills him by severing him in half and then skinning him alive by pulling on his spine. Just after he finishes, Marybeth strikes Victor in the forehead with his own hatchet, knocking him to the ground. She then goes hysterical and strikes him in the head repeatedly until left a bloody pulp. She eventually stops and walks off just as Victor's hand twitches, then returns and stands over him with Zombie's shotgun, and fires the gun into the remains of his head, seemingly killing him.
Kane Hodder as Victor Crowley and Thomas Crowley
Danielle Harris as Marybeth Dunston
Tony Todd as Rev. Zombie
Parry Shen as Justin
Tom Holland as Uncle Bob
R.A. Mihailoff as Trent Graves
AJ Bowen as Layton
Alexis Peters as Avery
Ed Ackerman as Cleatus
David Foy as Chad
Colton Dunn as Vernon
Rick McCallum as John
Erika Hamilton as Lena
John Carl Buechler as Jack Cracker
Kathryn Fiore as Shyann Crowley
Rileah Vanderbilt as Young Victor Crowley
Joel Murray, Mercedes McNab and Joleigh Fioravanti reprise their roles from the first film in minor cameos as Shapiro, Misty and Jenna respectively. Shawn Ashmore and Emma Bell also cameo, with Bell reprising her role as Parker O'Neal from Green's previous film Frozen. Also making uncredited cameos were directors Adam Green, Joe Lynch, Marcus Dunstan, Lloyd Kaufman and Ryan Schifrin.
Hatchet II was announced in November 2008 when Anchor Bay Entertainment released a teaser poster for the film. Adam Green stated that he would be writing and directing, depending on how long the other projects he was working on took. He also stated that if the projects took too long, he would pass writing and directing duties on to someone else. On November 24, 2009, it was officially announced that Adam Green would return to write and direct. The final draft of the script was completed on December 7, 2009. In order to keep details under wraps, even the crew did not receive copies of the script and the majority of cast only received select pages. Fake scripts, fake endings, and fake story lines were circulated around the industry and no visitors or guests were allowed near the set. The cast gathered for their first table reading on December 15, 2009.
On November 24, 2009, along with the announcement that Adam Green would return to write and direct, it was announced that Kane Hodder would reprise the role of Victor Crowley. On November 25, it was announced that Tony Todd would be returning. On December 3, 2009 scream queen Danielle Harris announced on her official Twitter account that she would be taking over the role of Marybeth, which was originally played by Tamara Feldman. On December 8, 2009 AJ Bowen and director Tom Holland joined the cast. The rest of the cast was announced on December 28, 2009, R.A. Mihailoff, Kathryn Fiore, Parry Shen, Rileah Vanderbilt, Ed Ackerman, Rick McCallum, Colton Dunn and David Foy.
To accommodate his promotional duties for the film Frozen shooting had to be split into two parts. The first portion began shooting on January 7, 2010 and ended on January 23. The second portion began January 15, 2010 and shooting for Hatchet II wrapped on February 24.
Hatchet II premiered in Europe on August 26, 2010 as part of London's Frightfest. The film was released unrated in 68 theaters across the United States by AMC Theatres as part of their AMC Independent program on October 1, 2010. The film was scheduled to be released in Toronto and Montreal theaters in Canada on the same day, but it was pulled because it was not rated by the cities' provincial rating agencies. The film was also pulled from U.S. theaters on October 4. Hatchet II was released on DVD and Blu-ray February 1, 2011.
Adam Green had already had a problem with the MPAA over the original Hatchet. "With the first Hatchet, I had an epic battle with the ratings board," he says. "They kept giving the movie an NC-17. There is absolutely no way that movie should have gotten an NC-17. All the gore in it is so ridiculous and over-the-top that you can't take it seriously. It was a terrible, terrible loss when Hatchet came out in theaters. None of the fun stuff that people had been reading about for two years was in the movie anymore. But the MPAA is notoriously hard on independent movies. It's a money thing with them. The studios pay the salaries, so they're willing to let things slide for studio movies. One of the examples I use is The Hills Have Eyes remake [which was distributed by Fox Searchlight]. I'm not slamming these movies — I like them. But The Hills Have Eyes got an R-rating, and Victor Crowley chasing somebody with a belt sander got an NC-17. How is that possibly fair? It's a sham. The whole thing is a sham." However, with this sequel, Dark Sky films made a deal with AMC Theatres to organize an unrated release in 68 theatres across the US and Canada. This was the widest release of an unrated horror film since 1978 with Dawn of the Dead. However within hours, the movie started vanishing from various theatres. Within a couple of days, it was gone altogether. Green called foul and claims AMC had given in to the MPAA, who were supposedly pressuring them. One of the reasons to back up his claim was the fact that Hatchet II, the very first film pulled in such a short space of time, happened to be the widestly theatrically-released unrated horror film in 25 years, while other films that were performing much worse financially, such as Chain-Letter, were allowed to stay. Green also expressed his concerns that he is now "a marked man", in terms of his relationship with the MPAA. "It's bad," says the director. "I know they're going to be out for blood with me. And the ratings board, I'm sure, is very certain that we're not going to do any business and then they're going to say to everybody, 'You see what happens when you don't play by our rules?'".
When the DVD was released, the R-Rated cut had over 2 minutes of gore removed. This also included entire death scenes. However an unrated release was also released.
Hatchet II has received negative reviews from critics. Based on 33 reviews collected by Rotten Tomatoes, the film has an overall 36% approval rating from critics, with the consensus stating "Funnier and more gleefully gory than most slasher sequels, Hatchet II aims for so-bad-it's-good territory, but can't quite hack it." By comparison, Metacritic, which assigns a normalized rating out of 100 to reviews from mainstream critics, the film has received an average score of 49, based on 11 reviews. Adam Green has personally said that this entry in the series is his favourite.
Director Adam Green originally stated that two more sequels would follow and is interested in a 3D sequel. In 2011, Dark Sky gave the green light for Hatchet III. Green declined to helm the sequel himself, but he hand picked the director. Hatchet and Hatchet II cameraman BJ McDonnell takes over for Adam Green on the third film.
Hatchet III will continue the horrific saga of Victor Crowley, known as the Bayou Butcher, and pick up where Hatchet II left off, with Marybeth Dunston seeking revenge against Victor who killed her friends and her father and brother.
On March 22, 2012 he stated on Twitter, a social networking website: "Starts shooting in about a month. Release date to be decided but likely early next year." According to Kane Hodder, who portrays Victor Crowley and his father Thomas Crowley, the redesigned makeup for Victor Crowley looks more "evil and scary" to him.
Around late October to early November 2012, four new photos of the film were released. Derek Mears, who portrayed Jason Voorhees (a role in which Hodder himself is famous for portraying before) in the Friday the 13th (2009), will star as a detective seen in two new photos.
In 2013, two new clips of Hatchet III have leaked onto the internet, along with newly released photos and a trailer. Hatchet III was first shown at Adam Green's fundraiser dedicated to the victims of the 2013 Boston bombings and the film will be released in theaters and Video On Demand on June 14, 2013 and will be released on home media sometime in Summer 2013.
In August 2017, it was announced that a fourth Hatchet film had been secretly filmed and completed and would be released in October as Victor Crowley. Directed by Adam Green, the film takes place ten years after the events of the first three films with Kane Hodder reprising his role as Victor Crowley and Perry Shan reprising his role as Hatchet III survivor Andrew Yong. The film will be shown in select U.S. theaters as part of Dark Sky Films' "Victor Crowley Road Show" event in celebration of the first film's ten-year anniversary as well as international film festivals. A teaser trailer was released the day after the film was announced.