Years active

1986–present

Spouse

Wade Allen (m. 2003)

Parents

Robert Gish, Judy Gish







Full Name

Anne Elizabeth Gish

Born

March 13, 1971 (age 44) (

1971-03-13

)

Children

Cash Alexander Allen, Enzo Edward Allen

Movies and TV shows

The X‑Files, The Bridge, Pretty Little Liars,

Mystic Pizza

, Brotherhood




Similar People

Wade Allen, Chris Carter, Lili Taylor, William B Davis, Paloma Guzman




Profiles



Annabeth gish craig kilborn february 27th 2001
Annabeth Gish (born March 13, 1971) is an American actress. She has played roles in films Shag, Hiding Out, Mystic Pizza, SLC Punk!, The Last Supper and Double Jeopardy. On television, she played Special Agent Monica Reyes on The X-Files, Elizabeth Bartlet Westin on The West Wing, Eileen Caffee on Brotherhood, Charlotte Millwright on The Bridge and Sheriff Althea Jarry on the final season of Sons of Anarchy.
Contents
In 2016, she reprised her role as Monica Reyes in the tenth season of The X-Files. She confirmed on social media that will be appearing in the eleventh season of the series in 2018.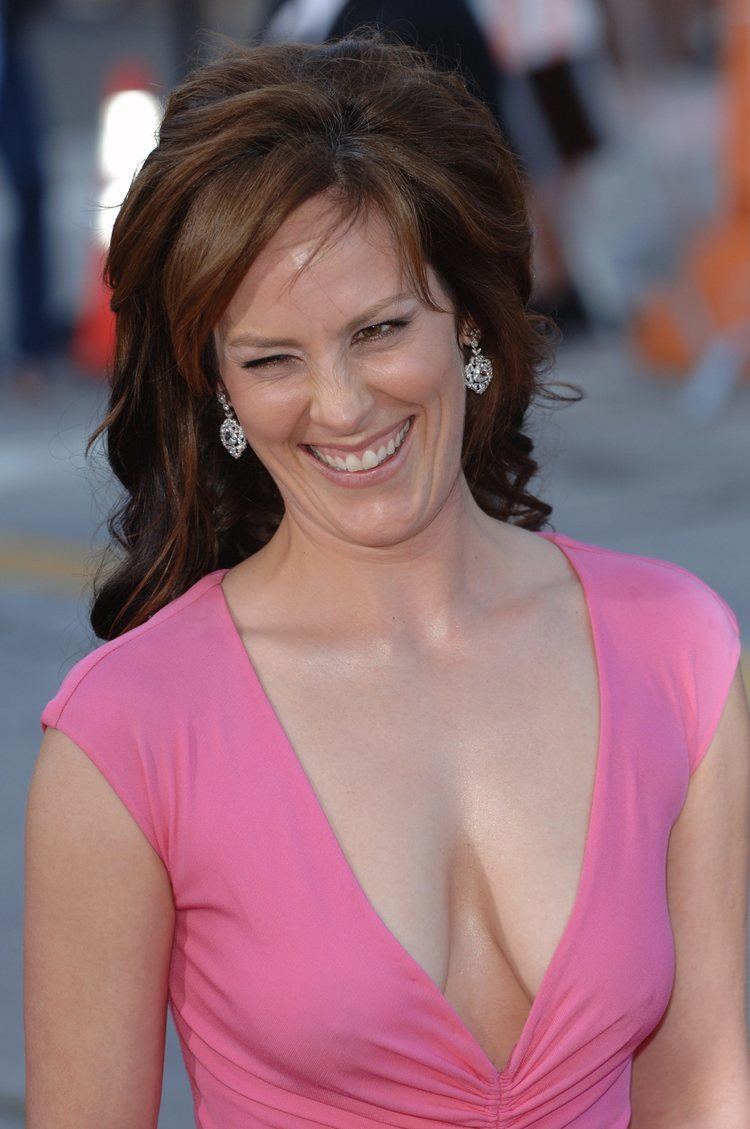 Annabeth gish the bridge season 2 premiere red carpet thebridgefx
Early life and education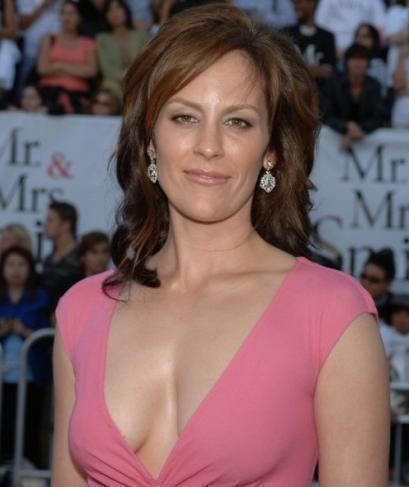 Gish was born Anne Elizabeth Gish in Albuquerque, New Mexico, the daughter of Judy and Robert Gish. When she was two, her family moved to Cedar Falls, Iowa, where she grew up with her brother Tim and her sister Robin. Her father was an English professor at the University of Northern Iowa; her mother was an elementary school teacher.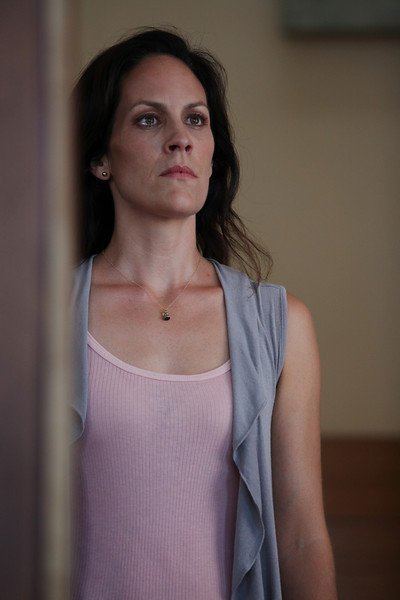 Gish went to Northern University High School in Cedar Falls, Iowa, where she graduated in 1989. She attended Duke University, where she was a member of the Kappa Kappa Gamma sorority and focused her energies on the Drama program, Film Studies and Women's Studies. She received a B.A. in English in July 1993.
Career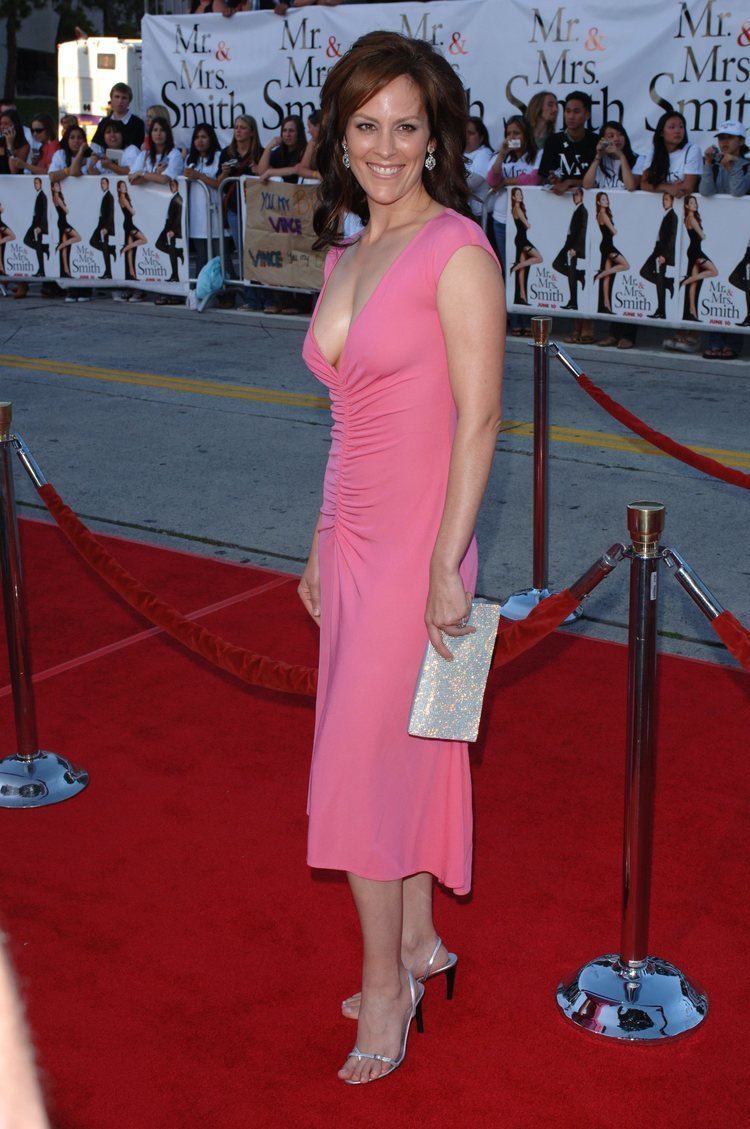 Gish's first starring role was in the 1986 teen film Desert Bloom. In 1987, she starred in the film Hiding Out with Jon Cryer. She played "Kat", the sister of Julia Roberts' character in 1988's Mystic Pizza. In 1989, Gish got her first major TV film role in When He's Not a Stranger as rape victim Lyn McKenna. Gish portrayed Anne Hampton, the doomed second wife of Rhett Butler in 1994 in the TV mini series Scarlett.
Gish also had a major part in the 1989 comedy, Shag, starring Bridget Fonda, Phoebe Cates, Page Hannah, Jeff Yagher and Scott Coffey. The film's title refers to 1960s Carolina shag dancing and beach life in Myrtle Beach, South Carolina.
In 1994's Wyatt Earp, starring Kevin Costner, she played Urilla Sutherland, Wyatt's childhood sweetheart and eventual wife. The next year, she appeared in Oliver Stone's Nixon as Julie Nixon. In 1996, Gish played the girlfriend Tracey in Beautiful Girls. In 1997, Gish received her first starring role in a movie, portraying Susan Sparks opposite Shaquille O'Neal in the movie adaptation of DC Comics superhero Steel. In 1997, she starred in the TV movie True Women as Euphemia Ashby alongside Dana Delany and Angelina Jolie. In 1998, Gish starred in SLC Punk! as a head shop owner named Trish.
In 2001, Gish joined the cast of The X-Files as Special Agent Monica Reyes after series star David Duchovny announced his intention to leave the show. During the eighth and ninth seasons, Gish and fellow newcomer Robert Patrick became the show's principal characters and it was presumed that the two could carry on the show even after Gillian Anderson left. While it is generally agreed their performances were good, ratings continued to drop with the departure of Duchovny and his dynamic partnership with Gillian Anderson; the ninth season of The X-Files became the show's last until 2016.
In 2003, Gish guest-starred on The West Wing playing Elizabeth Bartlet Westin, eldest daughter of President Josiah Bartlet (Martin Sheen). She appeared several times over the following seasons.
In 2006, Gish played the role of Julia in the independent movie The Celestine Prophecy and costarred in Candles on Bay Street alongside Eion Bailey and Alicia Silverstone.
Also in 2006, Gish began a major role in the Showtime drama Brotherhood as Eileen Caffee. She appeared in 29 of the 33 episodes in the series's three-season run.
Gish played Jo Noonan in the A&E TV miniseries Stephen King's Bag of Bones in 2011. Also in 2011, she played the role of Anne Sullivan, a mysterious therapist in Pretty Little Liars.
In 2012, Gish made a guest appearance in 12th season of the CBS crime drama CSI: Crime Scene Investigation.
In 2012, Gish co-starred on the ABC drama pilot Americana as the mother of Ashley Greene's character. However, the pilot was not picked up.
From 2013 to 2014, Gish was part of the main cast in the FX series The Bridge, in which she played Charlotte Millwright, a widow who discovers that her recently deceased husband had secrets on both sides of the US-Mexican border.
In 2014, she has a guest-starring role on Sons of Anarchy as Lt. Althea Jarry of the San Joaquin County Sheriff's Department. In summer 2015 it was announced Gish would return as Monica Reyes, in the upcoming The X Files miniseries. She will reprise her role as Agent Reyes for the 11th season of the show for the 2017-2018 TV season. She co-starred with Kate Bosworth, Thomas Jane and Dash Mihok in the 2016 thriller film Before I Wake.
Humanitarian efforts
Gish is a supporter of CARE International, and more recently, of Students Rebuild and One Million Bones. On behalf of these organizations she filmed a short public service announcement video in April, 2012. She is on the board of non-profit organization The Unusual Suspects Theatre Company.
Personal life
Gish is not, as has been sometimes reported, related to the early silent film actress sisters Lillian Gish and Dorothy Gish. When Gish first became interested in acting, she wrote a letter to Lillian Gish, who replied by encouraging Annabeth to stay away from the business. Lillian wrote, "There's too much talent and not enough work in the movies!"
Gish started dating The X-Files stunt man Wade Allen in December, 2001. They married in October, 2003. The couple's first son, Cash Alexander Allen, was born January 12, 2007. The couple's second son, Enzo Edward Allen, was born October 25, 2008.
Filmography
Actress
-
Hangman (Short) (post-production)
as
Dr. Joyce Hendricks
-
Quiet in My Town (post-production)
as
Claudia
-
Ride (post-production)
as
Monica Hawkins
2023
The Fall of the House of Usher (TV Mini Series) (post-production)
as
Eliza
- Episode #1.8 (2023) - Eliza
- Episode #1.7 (2023) - Eliza
- Episode #1.6 (2023) - Eliza
- Episode #1.5 (2023) - Eliza
- Episode #1.4 (2023) - Eliza
- Episode #1.3 (2023) - Eliza
- Episode #1.2 (2023) - Eliza
- Episode #1.1 (2023) - Eliza
-
Hidden City (Short) (completed)
as
Theresa Fainter
-
Stay at Conder Beach (completed)
as
Diane
2023
Pretty Little Liars: Summer School (TV Series)
as
Dr. Sullivan
- Hell House (2023) - Dr. Sullivan
2023
Succession (TV Series)
as
Joy Palmer
- Living+ (2023) - Joy Palmer
2023
Mayfair Witches (TV Series)
as
Deirdre Mayfair
- What Rough Beast (2023) - Deirdre Mayfair
- Curiouser and Curiouser (2023) - Deirdre Mayfair
- Second Line (2023) - Deirdre Mayfair
- The Dark Place (2023) - Deirdre Mayfair
- The Witching Hour (2023) - Deirdre Mayfair
2023
Little Dixie
as
Billie Riggs
2022
Barry (TV Series)
as
Julie
- crazytimesh*tshow (2022) - Julie
- all the sauces (2022) - Julie
2021
Midnight Mass (TV Mini Series)
as
Dr. Sarah Gunning
- Book VII: Revelation (2021) - Dr. Sarah Gunning
- Book VI: Acts of the Apostles (2021) - Dr. Sarah Gunning
- Book V: Gospel (2021) - Dr. Sarah Gunning
- Book IV: Lamentations (2021) - Dr. Sarah Gunning
- Book III: Proverbs (2021) - Dr. Sarah Gunning
- Book II: Psalms (2021) - Dr. Sarah Gunning
- Book I: Genesis (2021) - Dr. Sarah Gunning
2021
Gone Mom
as
Jennifer Farber Dulos
2020
#Freerayshawn (TV Series short)
as
Detective Lincoln
- He Just Wanted to Be Heard (2020) - Detective Lincoln
- It's Your Lucky Day, Marine (2020) - Detective Lincoln (credit only)
- It's Time to Go (2020) - Detective Lincoln (credit only)
- Fire in the Hole (2020) - Detective Lincoln
- Black or Blue (2020) - Detective Lincoln
- He's Telling the Truth (2020) - Detective Lincoln
- They All Want Me Dead, Don't They? (2020) - Detective Lincoln
- No Way Back (2020) - Detective Lincoln
- I'm Not a Negotiator (2020) - Detective Lincoln
- It's Ok to Be Scared (2020) - Detective Lincoln
- Face to Face (2020) - Detective Lincoln (credit only)
- Put The Brother on The Phone (2020) - Detective Lincoln (credit only)
- Clear The Building (2020) - Detective Lincoln (credit only)
- Get Away From The Windows (2020) - Detective Lincoln (credit only)
- What Are You Doing Here? (2020) - Detective Lincoln (credit only)
2020
The Warrant
as
Bonnie Breaker
2019
Rim of the World
as
Grace
2018
The Haunting of Hill House (TV Mini Series)
as
Mrs. Dudley
- Silence Lay Steadily (2018) - Mrs. Dudley
- Screaming Meemies (2018) - Mrs. Dudley
- Witness Marks (2018) - Mrs. Dudley
- The Bent-Neck Lady (2018) - Mrs. Dudley
- Touch (2018) - Mrs. Dudley
- Steven Sees a Ghost (2018) - Mrs. Dudley
2018
Charlie Says
as
Virginia Carlson
2018
A Father's Nightmare (TV Movie)
as
Maddie Stewart
2018
Nightmare Cinema
as
Charity (segment "Dead")
2001
The X-Files (TV Series)
as
Monica Reyes
- My Struggle IV (2018) - Monica Reyes
- My Struggle III (2018) - Monica Reyes
- My Struggle II (2016) - Monica Reyes
- The Truth (2002) - Monica Reyes
- Sunshine Days (2002) - Monica Reyes
- Release (2002) - Monica Reyes
- William (2002) - Monica Reyes
- Jump the Shark (2002) - Monica Reyes
- Scary Monsters (2002) - Monica Reyes
- Improbable (2002) - Monica Reyes
- Underneath (2002) - Monica Reyes
- Audrey Pauley (2002) - Monica Reyes
- Providence (2002) - Monica Reyes
- Provenance (2002) - Monica Reyes
- Hellbound (2002) - Monica Reyes
- John Doe (2002) - Monica Reyes
- Trust No 1 (2002) - Monica Reyes
- Lord of the Flies (2001) - Monica Reyes
- 4-D (2001) - Monica Reyes
- Dæmonicus (2001) - Monica Reyes
- Nothing Important Happened Today II (2001) - Monica Reyes
- Nothing Important Happened Today (2001) - Monica Reyes
- Existence (2001) - Monica Reyes
- Essence (2001) - Monica Reyes
- Empedocles (2001) - Monica Reyes
- This Is Not Happening (2001) - Monica Reyes
2016
Halt and Catch Fire (TV Series)
as
Diane Gould
- Search (2017) - Diane Gould
- Ten of Swords (2017) - Diane Gould
- Who Needs a Guy (2017) - Diane Gould
- A Connection Is Made (2017) - Diane Gould
- Nowhere Man (2017) - Diane Gould
- Tonya and Nancy (2017) - Diane Gould
- Miscellaneous (2017) - Diane Gould
- Signal to Noise (2017) - Diane Gould
- So It Goes (2017) - Diane Gould
- You Are Not Safe (2016) - Diane Gould
- The Threshold (2016) - Diane Gould
- And She Was (2016) - Diane Gould
- Yerba Buena (2016) - Diane Gould
- Rules of Honorable Play (2016) - Diane Gould
- Flipping the Switch (2016) - Diane Gould
- One Way or Another (2016) - Diane Gould
- Valley of the Heart's Delight (2016) - Diane Gould
2017
Law & Order: Special Victims Unit (TV Series)
as
Carolyn Rivers
- Contrapasso (2017) - Carolyn Rivers
2017
Highly Functional
as
Alice
2017
All Summers End
as
Mrs. Turner
2016
Code Black (TV Series)
as
Geraldine Lithwick
- Hero Complex (2016) - Geraldine Lithwick
2016
Rizzoli & Isles (TV Series)
as
Alice Sands
- Dangerous Curve Ahead (2016) - Alice Sands
- Two Shots: Move Forward (2016) - Alice Sands
- A Shot in the Dark (2016) - Alice Sands
- Bomb Voyage (2016) - Alice Sands
2016
Scandal (TV Series)
as
Lillian Forrester
- Thwack! (2016) - Lillian Forrester
- Wild Card (2016) - Lillian Forrester
- The Candidate (2016) - Lillian Forrester
2016
Flaked (TV Series)
as
Alicia Wiener
- 7th (2016) - Alicia Wiener
2015
The Other Side (Short)
as
Marilyn
2011
Pretty Little Liars (TV Series)
as
Dr. Anne Sullivan
- Songs of Experience (2015) - Dr. Anne Sullivan
- Will the Circle Be Unbroken? (2013) - Dr. Anne Sullivan
- Dead to Me (2013) - Dr. Anne Sullivan
- unmAsked (2012) - Dr. Anne Sullivan
- Over My Dead Body (2011) - Dr. Anne Sullivan
- I Must Confess (2011) - Dr. Anne Sullivan
- Touched by an 'A'-ngel (2011) - Dr. Anne Sullivan
- Blind Dates (2011) - Dr. Anne Sullivan
- It's Alive (2011) - Dr. Anne Sullivan
2014
Sons of Anarchy (TV Series)
as
Lieutenant Althea Jarry
- Papa's Goods (2014) - Lieutenant Althea Jarry
- Suits of Woe (2014) - Lieutenant Althea Jarry
- Faith and Despondency (2014) - Lieutenant Althea Jarry
- What a Piece of Work Is Man (2014) - Lieutenant Althea Jarry
- The Separation of Crows (2014) - Lieutenant Althea Jarry
- Smoke 'em If You Got 'em (2014) - Lieutenant Althea Jarry
- Some Strange Eruption (2014) - Lieutenant Althea Jarry
- Poor Little Lambs (2014) - Lieutenant Althea Jarry
- Playing with Monsters (2014) - Lieutenant Althea Jarry
- Toil and Till (2014) - Lieutenant Althea Jarry
2013
The Bridge (TV Series)
as
Charlotte Millwright
- Eidolon (2014) - Charlotte Millwright
- Rakshasa (2014) - Charlotte Millwright
- Goliath (2014) - Charlotte Millwright (credit only)
- Lamia (2014) - Charlotte Millwright
- Harvest of Souls (2014) - Charlotte Millwright (credit only)
- Eye of the Deep (2014) - Charlotte Millwright
- The Acorn (2014) - Charlotte Millwright
- Sorrowsworn (2014) - Charlotte Millwright
- Ghost of a Flea (2014) - Charlotte Millwright (credit only)
- Yankee (2014) - Charlotte Millwright (credit only)
- The Crazy Place (2013) - Charlotte Millwright
- All About Eva (2013) - Charlotte Millwright
- Take the Ride, Pay the Toll (2013) - Charlotte Millwright (credit only)
- Old Friends (2013) - Charlotte Millwright
- The Beetle (2013) - Charlotte Millwright
- Vendetta (2013) - Charlotte Millwright
- Destino (2013) - Charlotte Millwright
- ID (2013) - Charlotte Millwright
- The Beast (2013) - Charlotte Millwright
- Maria of the Desert (2013) - Charlotte Millwright
- Rio (2013) - Charlotte Millwright
- Calaca (2013) - Charlotte Millwright
- Pilot (2013) - Charlotte Millwright
2014
Parenthood (TV Series)
as
Melody York
- The Pontiac (2014) - Melody York
2014
Betrayal (TV Series)
as
Violet
- -The Karsten Way (2014) - Violet
2013
Parks and Recreation (TV Series)
as
Stephanie Wyatt
- Partridge (2013) - Stephanie Wyatt
2012
Americana (TV Movie)
as
Rachel Garano
2012
Once Upon a Time (TV Series)
as
Anita Lucas
- Child of the Moon (2012) - Anita Lucas
2012
A Mother's Nightmare (TV Movie)
as
Maddie Stewart
2012
Home Run Showdown
as
Michelle
2011
CSI: Crime Scene Investigation (TV Series)
as
Laura Gabriel
- Willows in the Wind (2012) - Laura Gabriel
- Ms. Willows Regrets (2012) - Laura Gabriel
- Zippered (2011) - Laura Gabriel
2011
Bag of Bones (TV Mini Series)
as
Jo Noonan
- Part 2 (2011) - Jo Noonan
- Part 1 (2011) - Jo Noonan
2011
Texas Killing Fields
as
Gwen Heigh
2011
Against the Wall (TV Series)
as
Chief Julie Carmen
- A Good Cop (2011) - Chief Julie Carmen
2011
Lie to Me (TV Series)
as
Ilene Clark
- Saved (2011) - Ilene Clark
2010
The Letter (Short)
as
Beth
2010
Flashforward (TV Series)
as
Lita
- Future Shock (2010) - Lita
- The Negotiation (2010) - Lita
- Goodbye Yellow Brick Road (2010) - Lita
2010
At Risk (TV Movie)
as
Det. Delma Sykes
2010
Criminal Minds (TV Series)
as
Rebecca Hodges
- Parasite (2010) - Rebecca Hodges
2009
An American Girl: Chrissa Stands Strong (Video)
as
Meg Maxwell
2006
Brotherhood (TV Series)
as
Eileen Caffee
- Birnam Wood Comes to Dunsinane (2008) - Eileen Caffee
- All the Interim Is Like a Phantasma (2008) - Eileen Caffee
- The Chimes at Midnight (2008) - Eileen Caffee
- Give Me the Ocular Proof- (2008) - Eileen Caffee
- The Course of True Love Never Did Run Smooth (2008) - Eileen Caffee
- Let Rome Into Tiber Melt (2008) - Eileen Caffee
- Things Badly Begun (2008) - Eileen Caffee
- Uneasy Lies the Head (2008) - Eileen Caffee
- Things Have Changed 1:7-8 (2007) - Eileen Caffee
- Call Letter Blues 1:2-6 (2007) - Eileen Caffee
- Shelter from the Storm 1:1-2 (2007) - Eileen Caffee
- Only a Pawn- 1:7-8 (2007) - Eileen Caffee
- True Love Tends to Forget 1:1-4 (2007) - Eileen Caffee
- Dear Landlord 1:3-4 (2007) - Eileen Caffee
- Not Dark Yet 3:5-6 (2007) - Eileen Caffee
- The Lonesome Death of- 4:7-8 (2007) - Eileen Caffee
- Down in the Flood 3:5-6 (2007) - Eileen Caffee
- One Too Many Mornings 3:4-8 (2007) - Eileen Caffee
- Matthew 22:10 (2006) - Eileen Caffee
- Vivekchaudamani: 51 (2006) - Eileen Caffee
- Ecclesiastes 7:2 (2006) - Eileen Caffee
- Genesis 27:39 (2006) - Eileen Caffee
- Samyutta 11:10 (2006) - Eileen Caffee
- Matthew 12:25 (2006) - Eileen Caffee
- Matthew 5:6 (2006) - Eileen Caffee
- Matthew 13:57 (2006) - Eileen Caffee
- Genesis 27:29 (2006) - Eileen Caffee
- Mark 8:36 (2006) - Eileen Caffee
- Job 31:5-6 (2006) - Eileen Caffee
2008
Of Murder and Memory (TV Movie)
as
Sally Linden
2008
The Cleaner (TV Series)
as
Barbara Hoffler
- Meet the Joneses (2008) - Barbara Hoffler
2006
Candles on Bay Street (TV Movie)
as
Lydia
2006
Mojave Phone Booth
as
Beth
2006
Desperation (TV Movie)
as
Mary Jackson
2003
The West Wing (TV Series)
as
Elizabeth Bartlet Westin
- Requiem (2006) - Elizabeth Bartlet Westin
- Internal Displacement (2006) - Elizabeth Bartlet Westin
- Opposition Research (2005) - Elizabeth Bartlet Westin
- Abu el Banat (2003) - Elizabeth Bartlet Westin
- The Dogs of War (2003) - Elizabeth Bartlet Westin
- 7A WF 83429 (2003) - Elizabeth Bartlet Westin
2006
The Celestine Prophecy
as
Julia
2006
Gillery's Little Secret (Short)
as
Gillery
2005
Detective (TV Movie)
as
Cynthia Ernst
2004
Life on Liberty Street (TV Movie)
as
Denise Di Fiori
2004
CSI: Miami (TV Series)
as
Wendy Decker
- Not Landing (2004) - Wendy Decker
2002
A Death in the Family (TV Movie)
as
Mary Follet
2001
Race to Space
as
Dr. Donni McGuinness
2001
The Way She Moves (TV Movie)
as
Amie
2001
Pursuit of Happiness
as
Marissa
1999
Sealed with a Kiss (TV Movie)
as
Robbie
1999
Different (TV Movie)
as
Hope Goodell
1999
God's New Plan (TV Movie)
as
Claire Hutton
1998
To Live Again (TV Movie)
as
Karen Holmes
1997
Mayday - Flug in den Tod
as
Maria Philips
1997
True Women (TV Mini Series)
as
Euphemia Ashby (adult)
1996
What Love Sees (TV Movie)
as
Jean Treadway Holly
1996
Don't Look Back (TV Movie)
as
Michelle
1996
Beautiful Girls
as
Tracy Stover
1996
Chicago Hope (TV Series)
as
Amy Peletier
- Three Men and a Lady (1996) - Amy Peletier
1995
Nixon
as
Julie Nixon Eisenhower
1995
Courthouse (TV Series)
as
Lenore Laderman
- Injustice for All (1995) - Lenore Laderman
- Fair-Weathered Friends (1995) - Lenore Laderman
- One Strike and You're Out (1995) - Lenore Laderman
- Child Support (1995) - Lenore Laderman
- Sex, Law and Videotape (1995) - Lenore Laderman
- Order on the Court (1995) - Lenore Laderman
- Conflict of Interest (1995) - Lenore Laderman
- One flew over the Courthouse (1995) - Lenore Laderman
- Pilot (1995) - Lenore Laderman
- Mitigating Circumstances - Lenore Laderman
- Justice Delayed - Lenore Laderman
1995
The Last Supper
as
Paulie
1994
Scarlett (TV Mini Series)
as
Anne Hampton / Butler
- Episode #1.4 (1994) - Anne Hampton / Butler
- Episode #1.3 (1994) - Anne Hampton / Butler
- Episode #1.2 (1994) - Anne Hampton / Butler
- Episode #1.1 (1994) - Anne Hampton / Butler
1994
Wyatt Earp
as
Urilla Sutherland
1993
Silent Cries (TV Movie)
as
Hazel Hampton
1992
Lady Against the Odds (TV Movie)
as
Sylvia Raffray
1991
The Last to Go (TV Movie)
as
Lydia
1989
When He's Not a Stranger (TV Movie)
as
Lyn McKenna
1987
Hiding Out
as
Ryan Campbell
1986
The Magical World of Disney (TV Series)
as
Jessie
- Hero in the Family (1986) - Jessie
1986
Desert Bloom
as
Rose Chismore
Thanks
2015
The X-Files: Re-Opened (TV Movie documentary) (thanks)
1997
The Rocking Horse Winner (Short) (special thanks)
Self
2023
Show Me More (TV Series documentary)
as
Self - Host
- Inside Mayfair Witches Season 1 (2023) - Self - Host
2023
Steve Varley Show (TV Series)
as
Self
- Annabeth Gish (2023) - Self
2022
Dancing with the Stars (TV Series)
as
Self - Audience
- Stars' Stories Week: Most Memorable Year (2022) - Self - Audience
2021
The Kelly Clarkson Show (TV Series)
as
Self - Guest
- Ava DuVernay/Annabeth Gish/Suni Lee/Amy Grant (2021) - Self - Guest
2021
GMA3: What You Need to Know (TV Series)
as
Self
- Gov. John Carney/Annabeth Gish/Warren Christie/Tory Johnson (2021) - Self
2021
Two Dollar Late Fee (Podcast Series)
as
Self - Guest
- The Annabeth Gish Interview (2021) - Self - Guest
2020
Song in the Key of X (TV Special)
as
Self
2019
That One Audition (Podcast Series)
as
Self
- Annabeth Gish - What is FOR You Will FIND You (2019) - Self
2018
Solve for X: Constructing Season 11 (Video documentary)
as
Self - 'Monica Reyes'
2018
The X-Files: Season 11 - The Scully Effect (Video short)
as
Self - Monica Reyes
2018
Implanted Memories: 25 Years of the X-Files (Video documentary)
2016
Season X (Video documentary)
as
Self
2016
@midnight (TV Series)
as
Self
- Episode #3.57 (2016) - Self
2015
The X-Files: Re-Opened (TV Movie documentary)
as
Self - Monica Reyes
2015
Carpe Diem: The Final Season of Sons of Anarchy (Video documentary)
as
Self
2015
Sons of Anarchy: Season 7 - Guests of Anarchy (Video short)
as
Self
2013
WWE: Triple H - Thy Kingdom Come (Video)
as
Self
2011
Fashion News Live (TV Series)
as
Self
- Episode #9.3 (2011) - Self
2006
Square Off (TV Series)
as
Self
- Episode #1.10 (2006) - Self
2006
Working with a Master: Mick Garris (Video documentary short)
as
Self
2005
Threads of Mythology, Part 4 (Video documentary short)
as
Monica Reyes
2005
America's Lost Landscape: The Tallgrass Prairie (Documentary)
as
Narrator
2004
The X Files: The Making of 'The Truth' (Video documentary)
as
Self
Archive Footage
2016
The X-Files (TV Series)
as
Monica Reyes
- Home Again (2016) - Monica Reyes (uncredited)
2015
Pretty Little Liars: 5 Years Forward (TV Movie)
as
Dr. Anne Sullivan (uncredited)
References
Annabeth Gish Wikipedia
(Text) CC BY-SA