7.6

/

10

Alchetron

7.6

Rate This






Genre

Comedy, Drama, Romance

Music director

David A. Stewart








Release date

February 9, 1996 (1996-02-09)

Cast





Tagline

Good times never seemed so good,

Similar

Scream (1996 film), The Pallbearer, Patti Rocks
Beautiful girls 7 11 movie clip ice skating with marty 1996 hd
Beautiful Girls is a 1996 American romantic comedy-drama film directed by Ted Demme from a screenplay written by Scott Rosenberg, starring Matt Dillon, Lauren Holly, Timothy Hutton, Rosie O'Donnell, Martha Plimpton, Natalie Portman, Michael Rapaport, Mira Sorvino and Uma Thurman.
Contents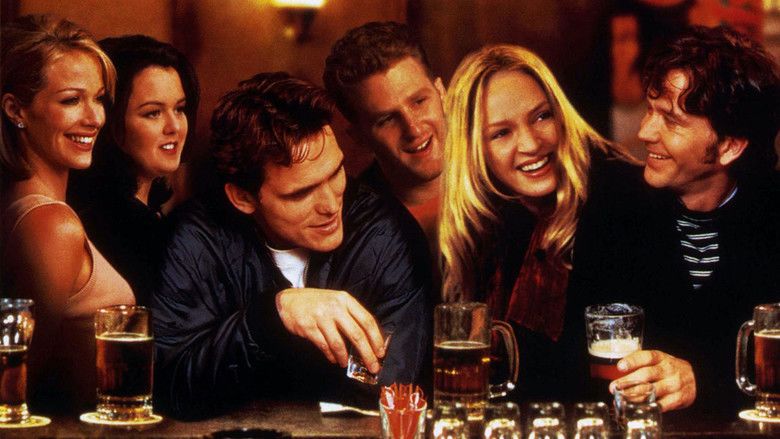 Beautiful girls 1 11 movie clip a girl named marty 1996 hd
Plot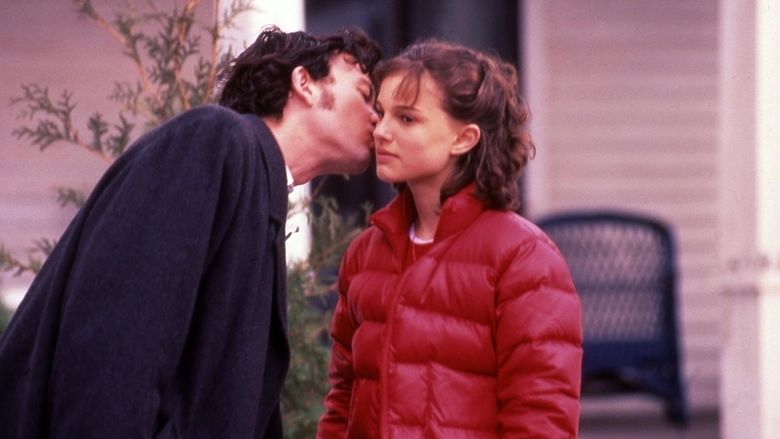 Willie Conway goes home for his high school class reunion in Knights Ridge, Massachusetts. He is at a crossroads in his life and cannot decide if he should marry his girlfriend. He cannot decide if he should quit his music and take a job as a salesman. Over the course of the film, he spends time with his old friends who are all at similar crossroads. By the end, they all discover what it is that they want.
The men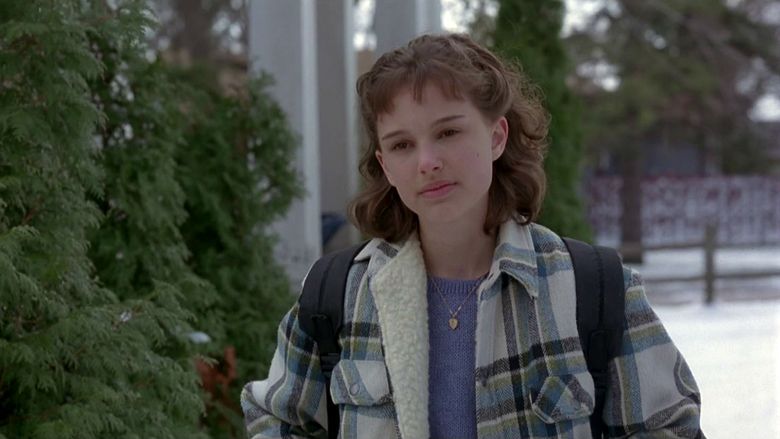 Timothy Hutton as Willie Conway, the only one of the group to move away to New York City, working as a semi-successful pianist. Generally the good guy in the group, his home life is somewhat fractured. His mother is deceased and his father is emotionally withdrawn. He also has a juvenile younger brother, Bobby (David Arquette).
Matt Dillon as Tommy "Birdman" Rowland, head snow plower and former high school football star. Tommy seems to be ashamed that he never rose to his full potential in life. Known as the tough one of his group. Tommy seems not to have let go of his youth, and is still having an affair with Darian Smalls, an old high school flame. This puts a considerable strain on his relationship with his current girlfriend, Sharon.
Noah Emmerich as Michael "Mo" Morris, a factory manager by profession. Unlike his friends, humble Mo has happily settled down with a family, but still does have a temper when provoked. Admires Willie greatly for how far he has traveled in his life.
Max Perlich as Kev, snow plower and Tommy's co-worker. Kev is cast as kind of a pathetic little guy. He's not quite a dork or a geek but definitely would not be considered popular. However he is likely the most loyal of friends despite being a bit on the outer fringe of the circle. The wisecracking Kev has to reluctantly look the other way when Darian enters the picture, well aware of Tommy's relationship with her of which he does not approve.
Michael Rapaport as Paul Kirkwood, snow plower who is obsessed with centerfold models. Paul cannot let go of his old relationship with a waitress (Martha Plimpton) after she delivered an ultimatum to him. A crass guy who cannot resist tormenting his ex-girlfriend by plowing snow into her garage door.
Pruitt Taylor Vince as Stanley "Stinky" Womack, the hardworking and humble proprietor/bartender of a local bar that he recently purchased and renovated. A generally good guy who knows the limits of right and wrong.
The women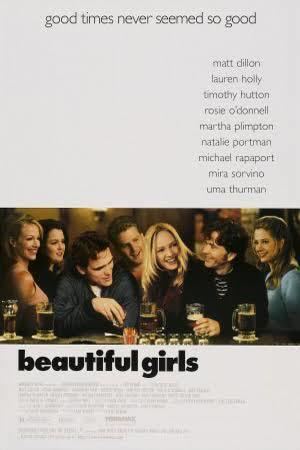 Annabeth Gish as Tracy Stover, Willie's long-term girlfriend, a beautiful attorney who might be Willie's future spouse.
Lauren Holly as Darian Smalls, Tommy's old love interest from high school, unhappily married with one daughter. Darian can not resist Tommy, which upsets both parties.
Rosie O'Donnell as Gina Barrisano, friend and hair stylist of the women. A fast-talker who spouts pearls of wisdom in a heavy New York accent.
Martha Plimpton as Jan, Paul's on-again-off-again girlfriend who is vegetarian and dating a meat-cutter. This irritates Paul to no end, though he relents when she gets engaged.
Natalie Portman as Marty, who describes her thirteen-year-old self as "an old soul." She is the Conway family's neighbor, who has eyes for Willie and wishes that he will wait until she turns 18 so that they can "walk through this world together", though she understands when he explains how she, like Christopher Robin, will outgrow Winnie the Pooh
Mira Sorvino as Sharon Cassidy, Tommy's current girlfriend, who tries her best to make Tommy happy despite Darian's intrusive presence.
Uma Thurman as Andera, Stinky's cousin from Chicago. Very attractive and fairly wise. Briefly aids Paul in making his ex jealous. A girl from the big city who is able to appreciate the pace of a small town. She is everything that a guy from Knight's Ridge would want in a woman. Ultimately she helps Willie find a little more direction in life.
Anne Bobby as Sarah Morris, Mo's wife and high school sweetheart, mother of two children. She seems to lack self-confidence and is a bit passive aggressive. She does not seem to have strong opinions of her own and is kind of the third wheel of her group.
Minor characters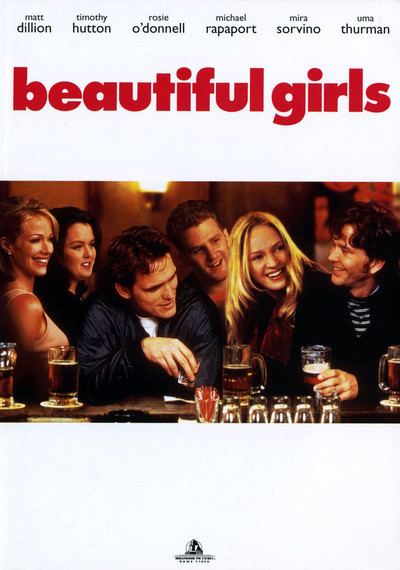 Richard Bright as Dick Conway, Willie's father.
David Arquette as Bobby Conway, Willie's brother.
Sam Robards as Steve Rossmore, Darian's husband.
John Carroll Lynch as Frank Womack, Stinky's bartender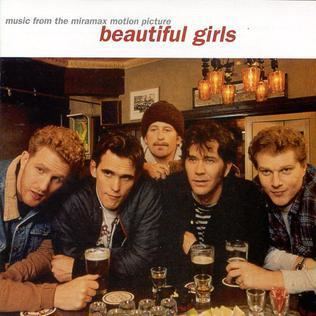 The band the Afghan Whigs has a cameo appearance in the film. Greg Dulli, the band's lead singer, was close friends with Ted Demme.
Production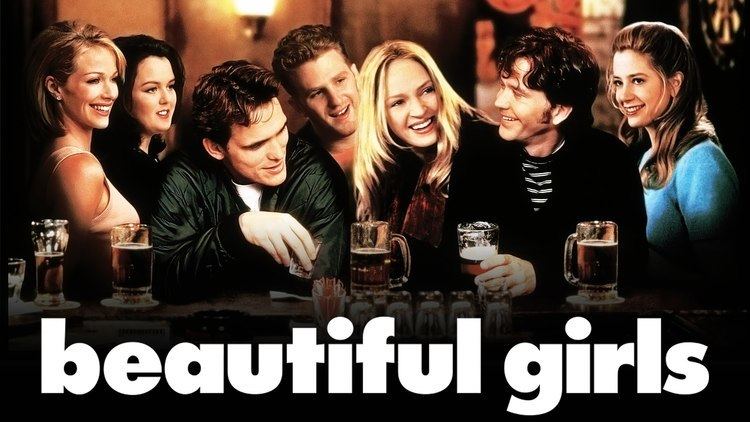 Screenwriter Scott Rosenberg was living in Needham, MA, waiting to see if Disney would use his script for Con Air. He said in an interview, "It was the worst winter ever in this small hometown. Snow plows were coming by, and I was just tired of writing these movies with people getting shot and killed. So I said, 'There is more action going on in my hometown with my friends dealing with the fact that they cannot deal with turning 30 or with commitment'—all that became Beautiful Girls."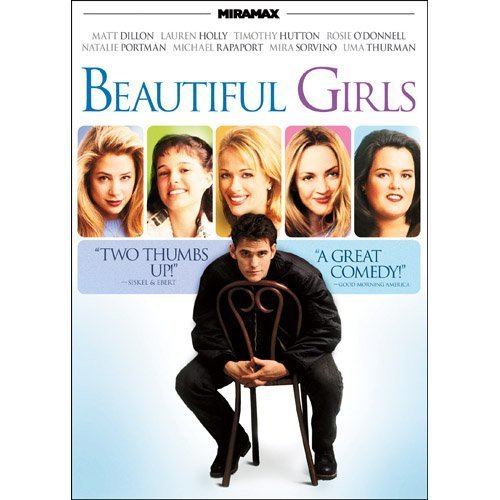 Originally, James L. Brooks was interested in directing the film, according to actress Leslie Mann, who auditioned for a role but was not cast.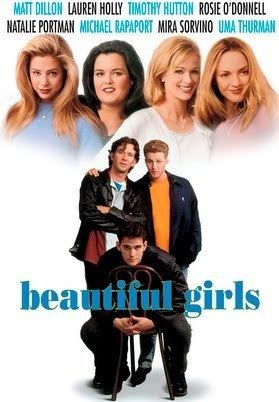 Ted Demme had the entire cast come to Minneapolis and live together for two to three weeks so that they could bond. Filming took place in the Twin Cities Metro Area communities of Edina, Marine-on-St. Croix and Stillwater, with Demme wanting to make sure that the setting was a character unto itself. He "wanted to make it look like it's Anytown USA, primarily East Coast. And I also wanted it to feel like a real working class town". To this end, Demme drew inspiration from Michael Cimino's The Deer Hunter (1978). "The first third of the film is really an amazing buddy movie with those five actors. You could tell they were best friends, but they all had stuff amongst them that was personal to each one of them".
October Road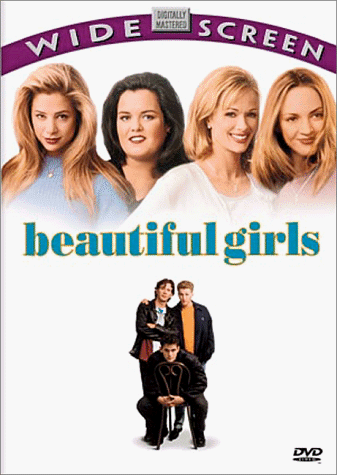 Scott Rosenberg co-produced and co-wrote for the 2007-2008 TV series October Road. The show is loosely based on what happened after Beautiful Girls came out and how his friends reacted to a movie about their lives. Both Beautiful Girls and October Road take place in the fictional Massachusetts town of Knights Ridge, and have similar characters, jobs, plot lines.
Soundtrack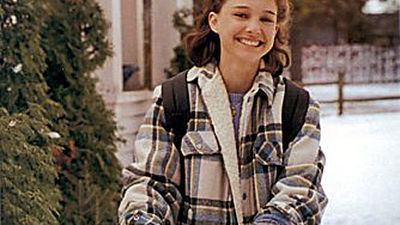 Afghan Whigs—"Be for Real" 4:16
Howlin' Maggie—"Easy to Be Stupid" 4:51
Billy Paul—"Me and Mrs. Jones" 4:48
Satchel—"Suffering" 4:49
Chris Isaak—"Graduation Day" 3:10
Pete Droge & the Sinners—"Beautiful Girl" 4:34
Ween—"I'll Miss You" 2:56
Afghan Whigs—"Can't Get Enough of Your Love, Babe" 5:21
The Spinners—"Could It Be I'm Falling in Love" 4:31
King Floyd—"Groove Me" 3:01
The Diamonds—"The Stroll" 2:31
Neil Diamond—"Sweet Caroline" 3:24
Additional tracks (not included on soundtrack)
The Greg Kihn Band—"The Breakup Song (They Don't Write 'Em)"
A Flock Of Seagulls—"I Ran (So Far Away)"
Bernie Wyte and his Orchestra—"Never on Sunday"
Rolling Stones—"Fool to Cry"
Morphine—"Honey White"
Box office
The film was released on February 9, 1996 in 752 theaters, grossing $2.7 million on its opening weekend. It went on to make $10.5 million in North America.
Critical response
The film received fairly positive reviews and currently has a 78% rating on Rotten Tomatoes. Roger Ebert of the Chicago Sun-Times wrote: "What's nicest about the film is the way it treasures the good feelings people can have for one another." In the Washington Post, Desson Howe praised Natalie Portman's performance: "As a self-described 'old soul' who connects spiritually with Hutton (they're both existential searchers), she's the movie's most poignant and witty presence."
However, Jack Mathews, in the Los Angeles Times, wrote that the film was "about as much fun as a neighborhood bar on a Tuesday night. Its crisis: not much happening." In her New York Times review Janet Maslin wrote that Natalie Portman got the film's "archest dialogue", and called her "a budding knockout, and scene-stealingly good even in an overly showy role."
References
Beautiful Girls (film) Wikipedia
(Text) CC BY-SA
Beautiful Girls (film) IMDb
Beautiful Girls (film) Roger Ebert
Beautiful Girls (film) Rotten Tomatoes
Beautiful Girls (film) Metacritic
Beautiful Girls (film) themoviedb.org