Years active

1987–present




Spouse

Tea Leoni (m. 1997–2014)




Height

1.84 m




Role

Actor




Name

David Duchovny








Full Name

David William Duchovny




Born

August 7, 1960 (age 55) (

1960-08-07

)

New York, New York, U.S.




Alma mater

Princeton UniversityYale University




Occupation

Actor, director, producer, writer, singer-songwriter




Children

Madelaine West Duchovny, Kyd Miller Duchovny




Siblings

Daniel Ducovny, Laurie Duchovny




Movies and TV shows

The X‑Files, Californication, Aquarius, The X‑Files: I, Evolution


Similar People

Gillian Anderson, Tea Leoni, Madelaine West Duchovny, Chris Carter, Natascha McElhone


Profiles




Twitter

Facebook

Instagram
David duchovny biography the x files fame actor unknown facts
David William Duchovny (born August 7, 1960) is an American actor, writer, producer, director, novelist, and singer-songwriter. He is known for playing FBI Agent Fox Mulder on the television series The X-Files and writer Hank Moody on the television series Californication, both of which have earned him Golden Globe awards.
Contents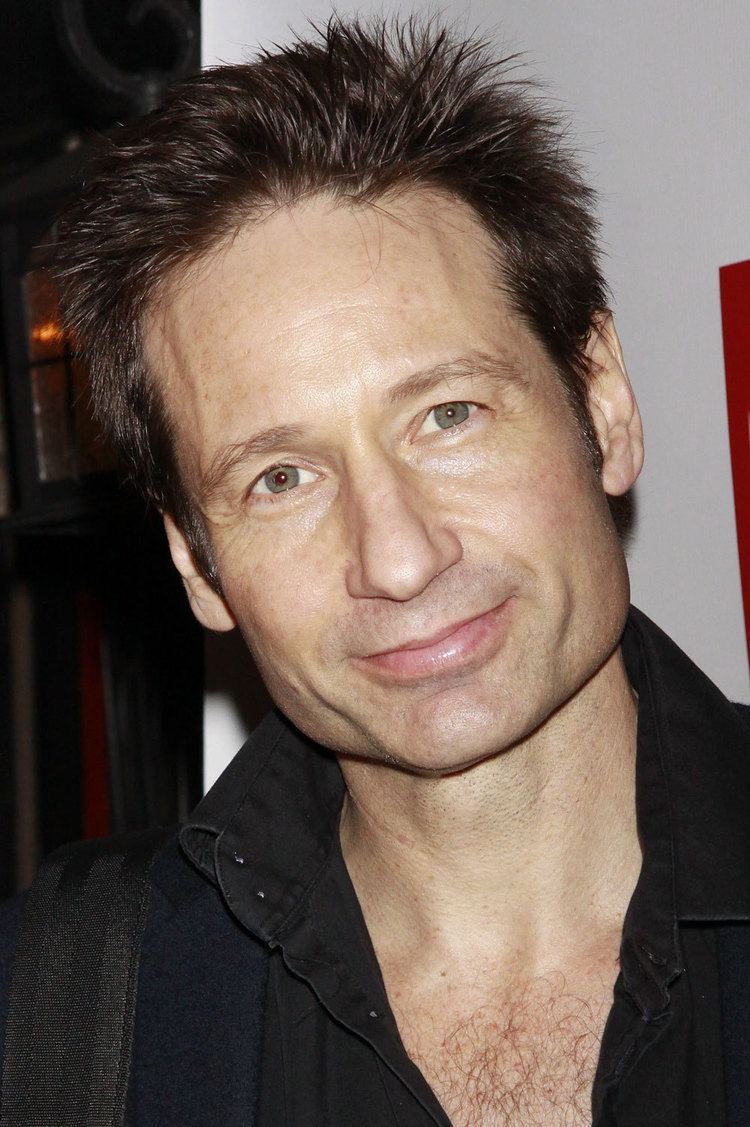 Duchovny appeared in both of the two X-Files films, the 1998 science fiction-thriller of the same name and the supernatural-thriller The X-Files: I Want to Believe (2008). He executively produced and starred in the historically based cop drama Aquarius (2015–16). Duchovny received an A.B. in English literature from Princeton University, and an M.A. in English literature from Yale University, and has since published two books, Holy Cow: A Modern-Day Dairy Tale in 2015 and Bucky F*cking Dent in 2016.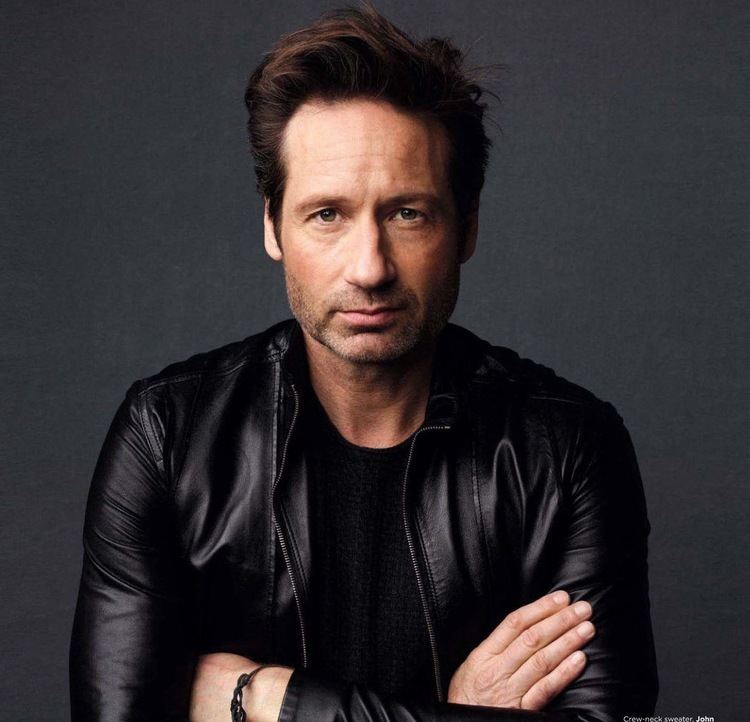 Gillian anderson opens up on relationship with david duchovny
Early life and education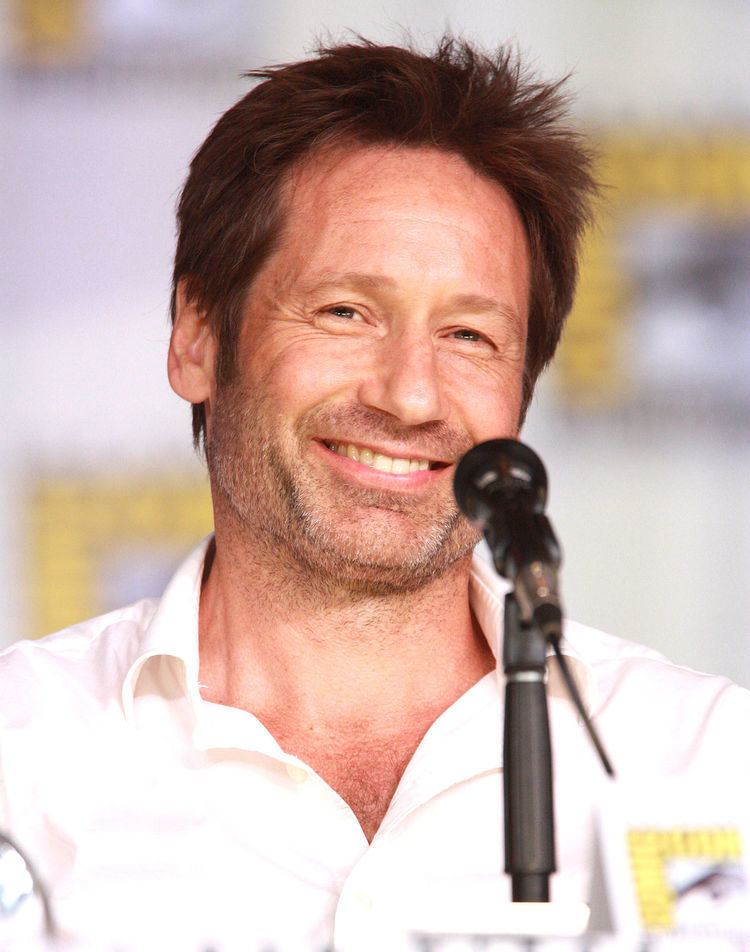 Duchovny was born in New York, New York, in 1960. He is the son of Margaret "Meg" (née Miller), a school administrator and teacher, and Amram "Ami" Duchovny (1927–2003), a writer and publicist who worked for the American Jewish Committee. Duchovny's mother is a Lutheran emigrant from Aberdeen, Scotland. His father was Jewish; Duchovny's paternal grandfather was a Jewish emigrant from Berdychiv, Russian Empire (now in Ukraine), and Duchovny's paternal grandmother was a Jewish emigrant from Russian Poland (now in Poland). His father dropped the h in his last name to avoid the sort of mispronunciations he encountered while serving in the Army.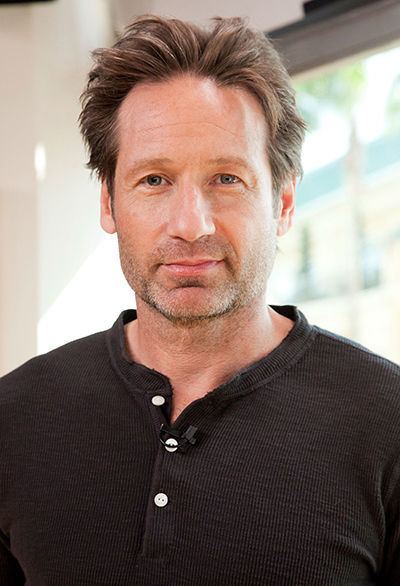 Duchovny attended Grace Church School and The Collegiate School For Boys; both are in Manhattan. He graduated Phi Beta Kappa from Princeton University in 1982 with an A.B. in English literature. He was a member of Charter Club, one of the university's eating clubs. In 1982, his poetry received an honorable mention for a college prize from the Academy of American Poets. The title of his senior thesis was The Schizophrenic Critique of Pure Reason in Beckett's Early Novels. He played junior varsity basketball at Princeton. He received a Master of Arts in English Literature from Yale University and subsequently began work on a Ph.D. that remains unfinished. The title of his uncompleted doctoral thesis was Magic and Technology in Contemporary Fiction and Poetry.
Career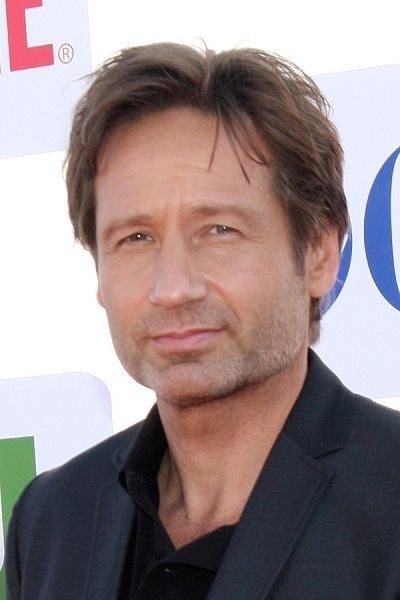 Duchovny appeared in an advertisement for Löwenbräu beer in 1987. The next year he appeared in two scenes in Working Girl (1988). He had a recurring role as a transgender DEA agent on the series Twin Peaks and played the narrator and host in the long-running Showtime erotica/soft-core TV series Red Shoe Diaries. In 1992, he played the role of Rollie Totheroh, in the biographic film Chaplin, directed by Richard Attenborough and based on the life of Charlie Chaplin. In 1993, Duchovny began starring in the science fiction series The X-Files, as FBI Special Agent Fox Mulder, a conspiracy theorist who believed his sister had been abducted by aliens. The show evolved into a cult hit and quickly became one of The Fox Network's first major television hits. According to X-Files creator Chris Carter, Duchovny turned out to be one of the best-read people he knew. After getting the role, Duchovny thought the show would not last for long or that it would not make as much impact as it did. Executive producer Frank Spotnitz called Duchovny "amazingly smart". Spotnitz further stated that Duchovny was behind some of the main characteristic ideas behind Mulder. Also in 1993, Duchovny was cast alongside Brad Pitt and Juliette Lewis, in the Dominic Sena-directed thriller Kalifornia.
During The X-Files run, in between the fifth and sixth seasons, Duchovny co-starred alongside Gillian Anderson in The X-Files: Fight the Future, a 1998 motion picture that continued the X-Files storyline. He remained with the series until quitting in 2001, partly because of a contract dispute that occurred after season seven finished filming. Duchovny appeared in half of the season eight episodes, but did not appear in season nine until the series finale in 2002. He also provided the voice for a parody of his Mulder character in, the episode "The Springfield Files" of the animated comedy series The Simpsons. Duchovny has been nominated for four Emmy Awards.
Duchovny caused controversy when it became public that he was the primary reason for which filming of The X-Files series was moved from Vancouver, British Columbia, to Los Angeles in 1998. Many residents of Vancouver were upset with Duchovny over scripted jokes on Late Night with Conan O'Brien about the city's heavy rainfall; he joked, "Vancouver is a very nice place, if you like 400 inches of rainfall a day." (Duchovny's character Mulder would later reference this joke in the Season 5 episode "Schizogeny".) He also stated, "Of course, I'm tired of the rain. But if I wasn't married to a woman that lives in L.A. I'd stay in Vancouver. It's a lovely city." During the run of The X-Files, he also made several guest appearances in the cult TV satire The Larry Sanders Show, playing himself, but adding a strong attraction to Sanders. In the final episode of the series, he performed a parody of Sharon Stone's 'flashing' scene from Basic Instinct and a parody of Dr. Hannibal Lecter being introduced to Agent Clarice Starling in The Silence of the Lambs.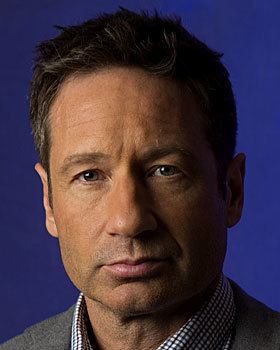 Duchovny has guest hosted Saturday Night Live twice (May 13, 1995 and May 9, 1998). Both shows were season finales. In 2000 he starred in the feature film Return to Me, a romantic comedy/drama directed by Bonnie Hunt and co-starring Minnie Driver and Carroll O'Connor. In 2001, Duchovny starred as Ira Kane in the sci-fi comedy film Evolution, alongside Seann William Scott, and had a cameo as hand model J.P. Prewitt in the Ben Stiller comedy Zoolander. He appeared in a celebrity edition of Who Wants to Be a Millionaire? in May 2000. He got to the $250,000 question, but answered his $500,000 question incorrectly and lost $218,000, leaving him with $32,000. He appeared on Celebrity Jeopardy! in 1995 and 2010.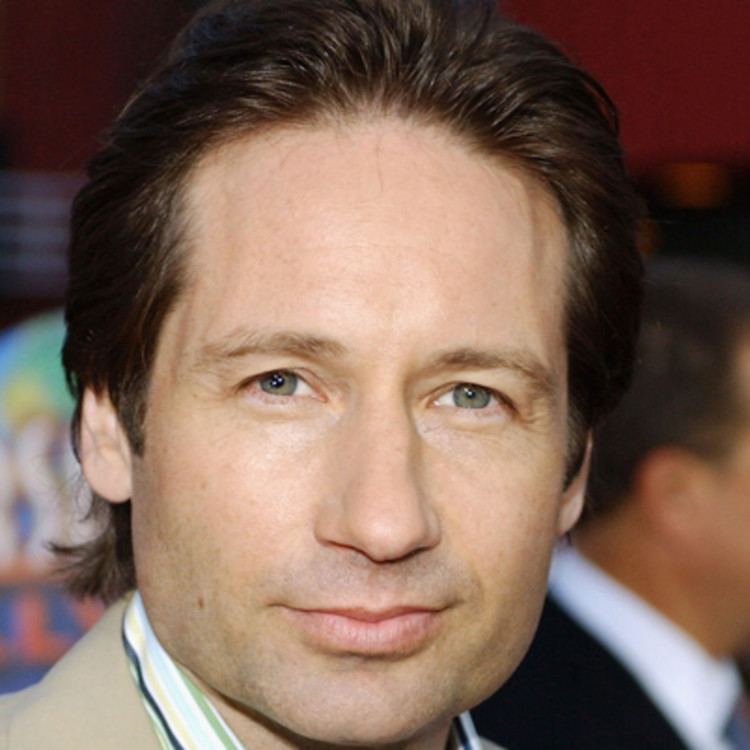 Duchovny provided the voice of Ethan Cole in the 2005 video game Area 51, as well as that of the title character "XIII" in the 2003 video game XIII. In 2003 Duchovny starred in the 84th episode of the HBO show Sex and the City. He played the role of Jeremy, Carrie Bradshaw's high-school ex-boyfriend, who has committed himself to a Connecticut mental health facility. In 2005, Duchovny, who had already made his directorial debut with an episode of The X-Files, wrote, directed, and appeared in the feature film House of D. The film starred Anton Yelchin, Robin Williams, and Duchovny's wife Téa Leoni in a coming-of-age tale. It received mostly poor reviews and little box office success. Duchovny also directed "Judas on a Pole", an episode of Bones, during the show's second season.
Duchovny has played Hank Moody, a troubled, womanizing, novelist in Showtime's series Californication. The portrayal landed him a Golden Globe Award for Best Actor in a Television Comedy or Musical in 2007. In March 2014, NBC announced that a new TV series, entitled Aquarius, would be produced starring Duchovny. Duchovny portrayed a 1960s police sergeant investigating small-time criminal and budding cult leader Charles Manson. In March 2015, Duchovny was announced as returning in a six-episode continuation of The X-Files. It premiered on January 24, 2016, on FOX.
Personal life
Duchovny married actress Téa Leoni on May 13, 1997. On April 24 1999, Leoni gave birth to a daughter, Madelaine West Duchovny. Their second child, a son, Kyd Miller Duchovny, was born on June 15, 2002. Duchovny is a former vegetarian and, as of 2007, is a pescetarian. In spite of publishing a seemingly pro-animal rights book in 2015, Holy Cow, he declared on Bill Maher's show that he remains a "lazy vegetarian," rather than vegan or committed vegetarian.
On August 28, 2008, Duchovny announced that he had checked himself into a rehabilitation facility for treating sex addiction. On October 15, Duchovny's and Leoni's representatives issued a statement revealing they had separated several months earlier. A week later, Duchovny's lawyer said that he planned to sue the Daily Mail over an article it ran that claimed he had had an affair with Hungarian tennis instructor Edit Pakay while married to Leoni, a claim that Duchovny has denied. On November 15, 2008, the Daily Mail retracted their claims. After getting back together, Duchovny and Leoni once again split on June 29, 2011. In 2012, he declared he was still married to her, though they were separated. Their divorce was finalized in June 2014. He Speaks French, Latin and some Hebrew.
Books
2015: Holy Cow: A Modern-Day Dairy Tale, Farrar, Straus and Giroux ISBN 978-0-374-17207-7.
2016: Bucky F*cking Dent, Farrar, Straus and Giroux ISBN 978-0-374-11042-0.
Music
On May 12, 2015, Duchovny released his first music album named Hell or Highwater, which consists of 12 songs.
Other works
2011: Introduction to Coach: 25 Writers Reflect on People Who Made a Difference ISBN 978-1-4384-3734-7.
2015: Audiobook To Legend He Goes: A Tale from The Legend of Drizzt
References
David Duchovny Wikipedia
(Text) CC BY-SA