Children

Maeve Taylor-Flynn

Years active

1986–present









Movies and TV shows




Similar People




Profiles



Actress Lili Taylor on Native Plants
Lili Anne Taylor (born February 20, 1967) is an American actress notable for her appearances in such award-winning indie films as Mystic Pizza (1988), Say Anything... (1989), Dogfight (1991), Short Cuts (1993) and I Shot Andy Warhol (1996), as well as several big-budget films such as Ransom (1996), The Haunting (1999), The Conjuring (2013) and Maze Runner: The Scorch Trials (2015).
Contents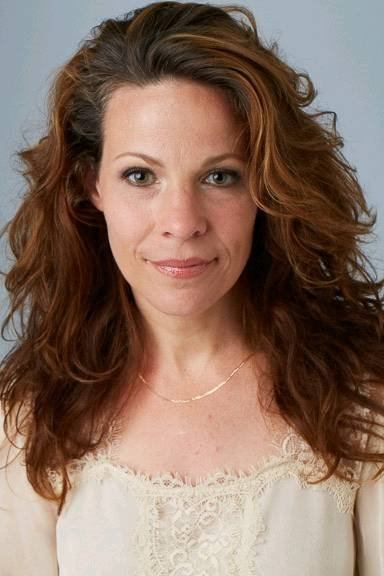 In television, she has starred in Six Feet Under, Hemlock Grove, Almost Human and both seasons of the anthology series American Crime; for the latter, she received a Primetime Emmy Award for Outstanding Lead Actress in a Limited Series or a Movie nomination.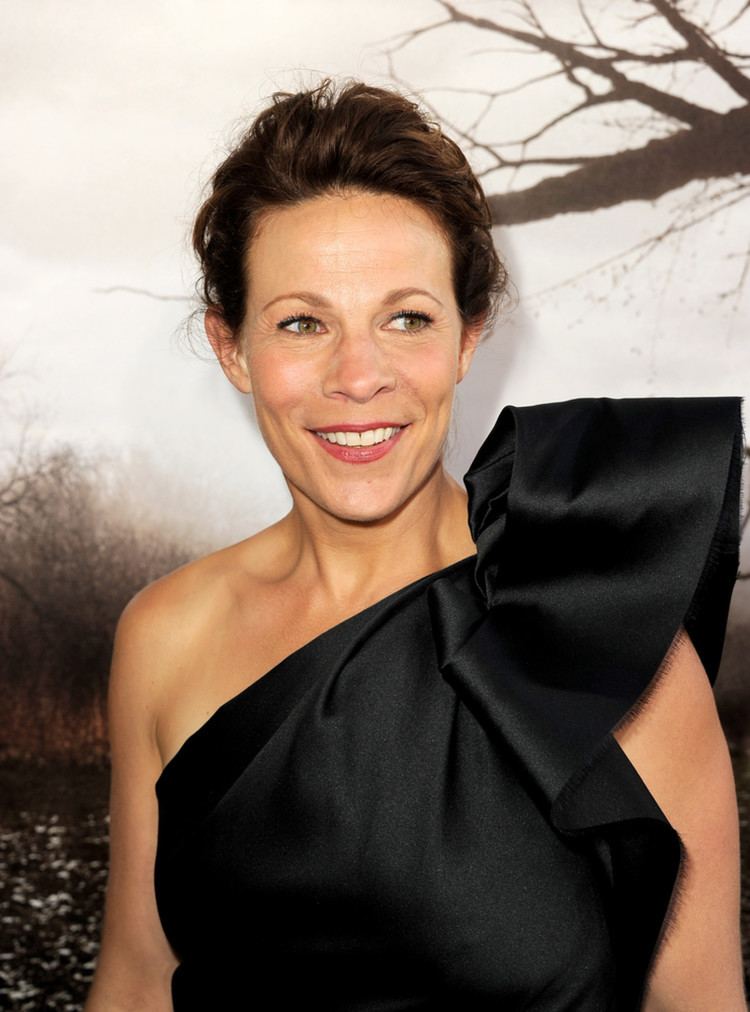 on creativity interview with actress lili taylor
Personal life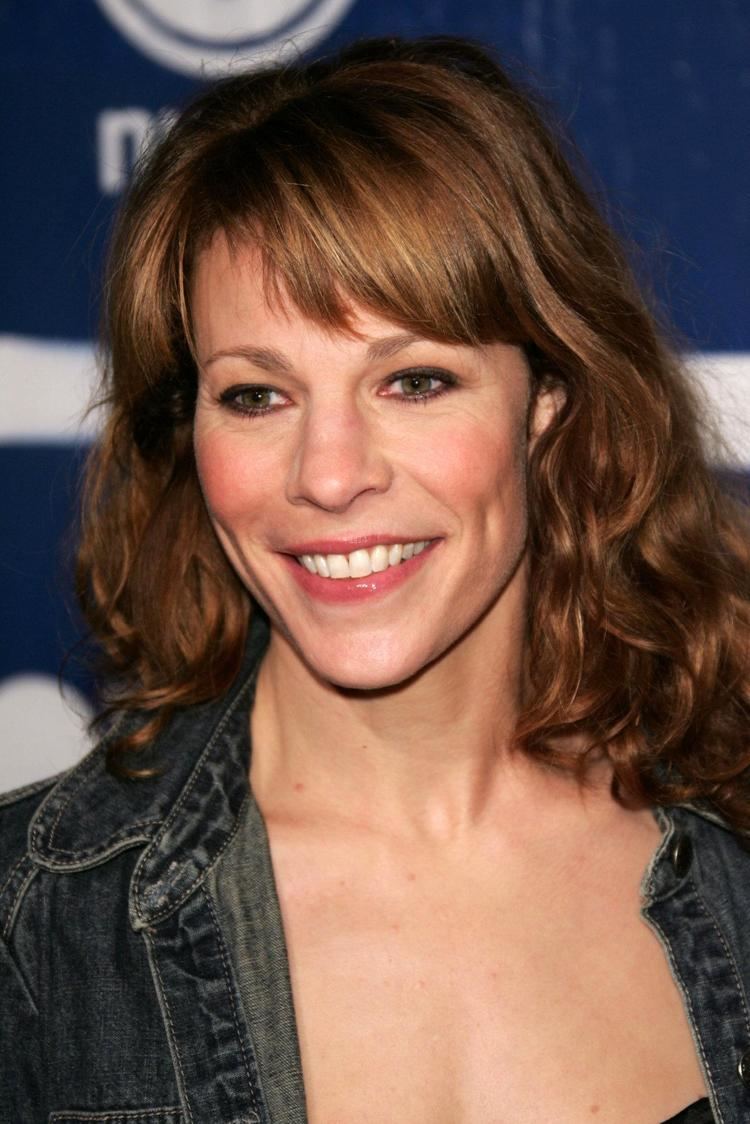 Taylor, the fifth of six children, was born in Glencoe, Illinois, a suburb of Chicago, to Marie (née Lecour) and George Park Taylor, an artist and hardware store operator. She grew up in a "warm family environment", and has described herself as being "a bit of a searcher" during her childhood. She graduated from New Trier High School in Winnetka, Illinois in 1985. Thereafter, she attended The Theatre School at DePaul University and the Piven Theatre Workshop. She introduced Louise Post and Nina Gordon, founding members of 1990s alternative band Veruca Salt, at a party in Chicago in 1993. She is married to writer Nick Flynn; they have one child.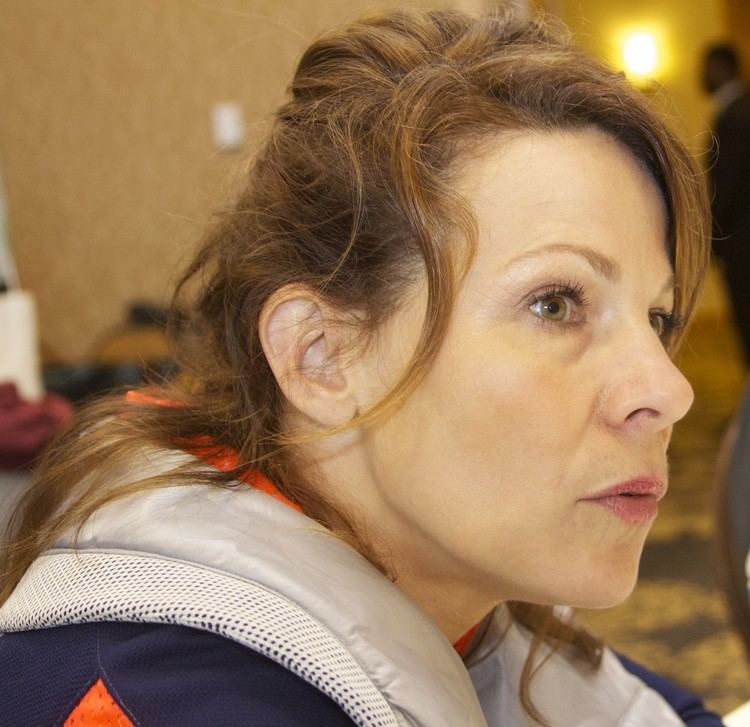 Taylor is an activist for conservation issues, particularly those having to do with birds. She sits on the boards of both the American Birding Association and National Audubon Society.
Career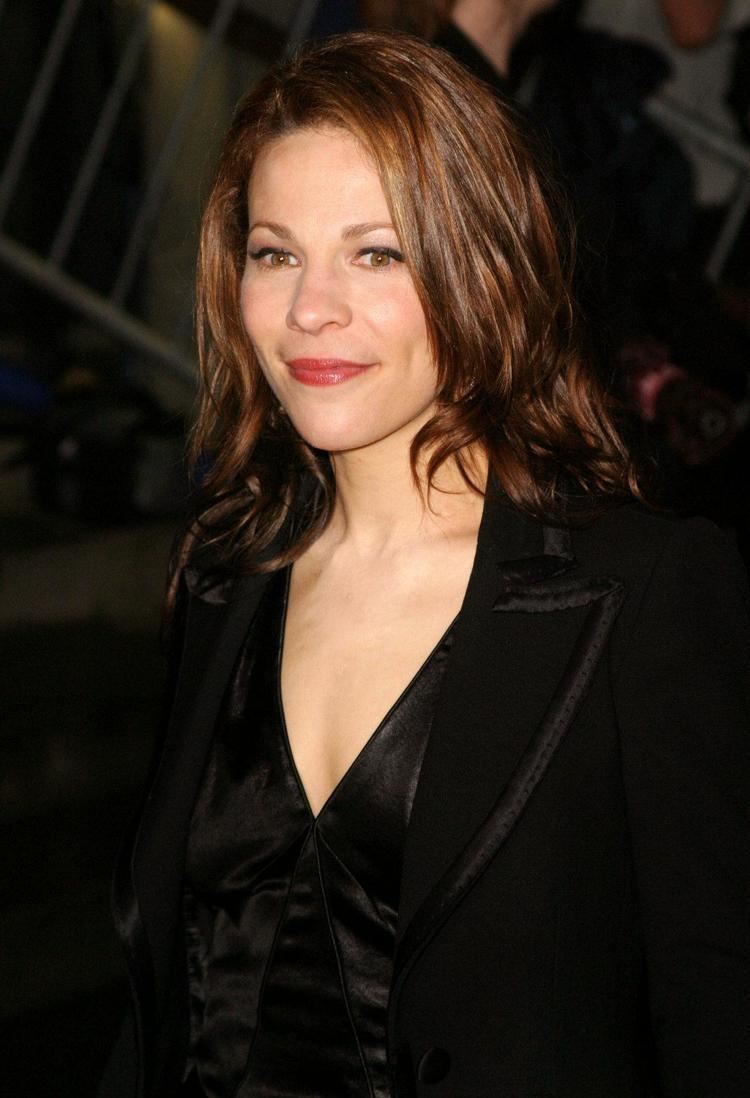 Taylor has appeared in dozens of films since 1988, including Dogfight, Mystic Pizza, and Rudy. Her work has mostly been in independent films and theater. She played the role of Lisa Kimmel Fisher (mostly in the second and third seasons) in the HBO drama Six Feet Under for which she was nominated for an Emmy Award. Taylor played supporting roles in Mystic Pizza (1988) and Say Anything... (1989). She starred in Dogfight (1991) directed by Nancy Savoca, in which she played an unattractive young woman who is taken to a cruel contest by a Marine (played by River Phoenix) under the pretense of a date. In 1993, she re-teamed with Savoca for Household Saints. Director Robert Altman hired Taylor in 1993 for his epic Los Angeles drama Short Cuts, in which Taylor shared scenes with Lily Tomlin. Taylor portrayed Valerie Solanas in Mary Harron's I Shot Andy Warhol (1996). The same year, she co-starred in Girls Town with Bruklin Harris and Aunjanue Ellis, where three inner-city friends dealt with a friend's suicide, and later in Ransom, as caterer who helps her corrupt policeman boyfriend kidnap a rich man's son.
In 1998 she appeared in the X-Files episode "Mind's Eye", and was nominated for a Primetime Emmy Award for Outstanding Guest Actress in a Drama Series. The same year, she appeared in John Waters' film Pecker, alongside Edward Furlong, Christina Ricci and Mary Kay Place. In 1999, Taylor starred in Jan de Bont's remake of The Haunting. In 2001, Taylor appeared in the independent feature Julie Johnson. The film, co-starring Courtney Love, centered on a Long Island mother and housewife who leaves her husband to pursue her dream of studying science. In early 2004, Taylor made her New York City stage debut in Wallace Shawn's Aunt Dan and Lemon in the role of Lemon.
Taylor won the 2005 Best Actress award at the Copenhagen International Film Festival for her role in Factotum. In 2006, Taylor worked again with Mary Harron in The Notorious Bettie Page.
Taylor starred in the Lifetime cable network's hour-long comedy-drama series State of Mind, as a New Haven therapist dealing with a divorce and a parade of quirky clients. She played the daughter of Frank Langella's character in Andrew Wagner's 2007 drama Starting Out in the Evening. In the 2008 film The Promotion, Taylor played Lori Wehlner, the wife of John C. Reilly's character. In 2009, Taylor played Sheriff Lillian Holley of Lake County, Indiana, who incarcerates John Dillinger (played by Johnny Depp), in Michael Mann's Public Enemies. In 2011, Fence Books released Taylor's audio recording of poet Ariana Reines' Save The World.
In 2015, Taylor co-starred in Maze Runner: The Scorch Trials, as Dr. Mary Cooper, "a doctor who helps Thomas and his fellow Gladers". Filming began at the end of October, and the movie was released on September 18, 2015.
Awards
In 2006, Taylor was honored with the Excellence in Acting Award at the Provincetown International Film Festival.
Filmography
Actress
-
The Gettysburg Address (Documentary) (post-production)
as
Emily Souder (voice)
2023
Manhunt (TV Series)
as
Mary Lincoln
- Episode #1.1 (2023) - Mary Lincoln
-2022
Outer Range (TV Series)
as
Cecilia Abbott
- The Unknown (2022) - Cecilia Abbott
- The West (2022) - Cecilia Abbott
- The Soil (2022) - Cecilia Abbott
- The Family (2022) - Cecilia Abbott
- The Loss (2022) - Cecilia Abbott
- The Time (2022) - Cecilia Abbott
- The Land (2022) - Cecilia Abbott
- The Void (2022) - Cecilia Abbott
2021
The Winter House
as
Eileen
2021
True War Stories: Mission Report (Podcast Series)
as
Mary Edwards Walker
- Mary Edwards Walker (2021) - Mary Edwards Walker
2020
Perry Mason (TV Series)
as
Birdy McKeegan
- Chapter Eight (2020) - Birdy McKeegan
- Chapter Seven (2020) - Birdy McKeegan
- Chapter Six (2020) - Birdy McKeegan
- Chapter Five (2020) - Birdy McKeegan
- Chapter Four (2020) - Birdy McKeegan
- Chapter Three (2020) - Birdy McKeegan
- Chapter Two (2020) - Birdy McKeegan
2020
The Evening Hour
as
Ruby Freeman
2019
Chambers (TV Series)
as
Ruth Pezim
- The Crystal Organ (2019) - Ruth Pezim
- In the Gloaming (2019) - Ruth Pezim
- Heroic Dose (2019) - Ruth Pezim
- Trauma Bonding (2019) - Ruth Pezim
- With Grace and Gratitude (2019) - Ruth Pezim
- Murder on My Mind (2019) - Ruth Pezim
- Right to Know (2019) - Ruth Pezim
2018
The Nun
as
Carolyn Perron
2015
American Crime (TV Series)
as
Anne Blaine / Nancy Straumberg / Claire Coates
2016
Modern Houses (Short)
as
The Architect
2015
Maze Runner: The Scorch Trials
as
Mary
2015
Law & Order: Special Victims Unit (TV Series)
as
Martha Thornhill
- Surrendering Noah (2015) - Martha Thornhill
- Undercover Mother (2015) - Martha Thornhill
2014
Gotham (TV Series)
as
Patti
- Selina Kyle (2014) - Patti
2013
Hemlock Grove (TV Series)
as
Lynda Rumancek
- Hemlock Diego's Policy Player's Dream Book (2014) - Lynda Rumancek
- Blood Pressure (2014) - Lynda Rumancek
- Birth (2013) - Lynda Rumancek
- Catabasis (2013) - Lynda Rumancek
- What Peter Can Live Without (2013) - Lynda Rumancek
- The Price (2013) - Lynda Rumancek
- In Poor Taste (2013) - Lynda Rumancek
- Measure of Disorder (2013) - Lynda Rumancek
- The Order of the Dragon (2013) - Lynda Rumancek
- The Angel (2013) - Lynda Rumancek
- Jellyfish in the Sky (2013) - Lynda Rumancek
2013
Almost Human (TV Series)
as
Captain Sandra Maldonado
- Straw Man (2014) - Captain Sandra Maldonado
- Beholder (2014) - Captain Sandra Maldonado
- Disrupt (2014) - Captain Sandra Maldonado
- Perception (2014) - Captain Sandra Maldonado
- Unbound (2014) - Captain Sandra Maldonado
- You Are Here (2014) - Captain Sandra Maldonado
- Simon Says (2014) - Captain Sandra Maldonado
- Arrhythmia (2013) - Captain Sandra Maldonado
- Blood Brothers (2013) - Captain Sandra Maldonado
- The Bends (2013) - Captain Sandra Maldonado
- Are You Receiving? (2013) - Captain Sandra Maldonado
- Skin (2013) - Captain Sandra Maldonado
- Pilot (2013) - Captain Sandra Maldonado
2013
The Conjuring
as
Carolyn Perron
2012
Future Weather
as
Ms. Markovi
2010
The Good Wife (TV Series)
as
Donna Seabrook
- Poisoned Pill (2010) - Donna Seabrook
2009
Tired of Being Funny (Short)
as
Lee
2009
Public Enemies
as
Sheriff Lillian Holley
2009
Brooklyn's Finest
as
Angela
2008
The Promotion
as
Lori Wehlner
2007
Si j'étais toi
as
Hannah Marris
2007
State of Mind (TV Series)
as
Ann Bellowes, MD
- Lost & Found (2007) - Ann Bellowes, MD
- O Rose, Thou Art Sick (2007) - Ann Bellowes, MD
- In Bocca Al Lupo (2007) - Ann Bellowes, MD
- Helpy Helperpants (2007) - Ann Bellowes, MD
- Passion Fishing (2007) - Ann Bellowes, MD
- Snow Melts (2007) - Ann Bellowes, MD
- Between Here and There (2007) - Ann Bellowes, MD
- Pilot (2007) - Ann Bellowes, MD
2007
Starting Out in the Evening
as
Ariel Schiller
2005
The Notorious Bettie Page
as
Paula Klaw
2002
Six Feet Under (TV Series)
as
Lisa Kimmel Fisher / Lisa Kimmel
- Time Flies (2005) - Lisa Kimmel Fisher (uncredited)
- A Coat of White Primer (2005) - Lisa Kimmel Fisher
- Untitled (2004) - Lisa Kimmel Fisher (uncredited)
- Grinding the Corn (2004) - Lisa Kimmel Fisher
- The Dare (2004) - Lisa Kimmel Fisher
- Can I Come Up Now? (2004) - Lisa Kimmel Fisher (voice, uncredited)
- Falling into Place (2004) - Lisa Kimmel Fisher
- I'm Sorry, I'm Lost (2003) - Lisa Kimmel Fisher
- Twilight (2003) - Lisa Kimmel Fisher
- Death Works Overtime (2003) - Lisa Kimmel Fisher
- Everyone Leaves (2003) - Lisa Kimmel Fisher
- The Opening (2003) - Lisa Kimmel Fisher
- Tears, Bones & Desire (2003) - Lisa Kimmel Fisher
- Timing & Space (2003) - Lisa Kimmel Fisher
- Making Love Work (2003) - Lisa Kimmel Fisher
- The Trap (2003) - Lisa Kimmel Fisher
- Nobody Sleeps (2003) - Lisa Kimmel Fisher
- The Eye Inside (2003) - Lisa Kimmel Fisher
- You Never Know (2003) - Lisa Kimmel Fisher
- Perfect Circles (2003) - Lisa Kimmel Fisher
- The Last Time (2002) - Lisa Kimmel
- I'll Take You (2002) - Lisa Kimmel
- The Secret (2002) - Lisa Kimmel
- Someone Else's Eyes (2002) - Lisa Kimmel
- Driving Mr. Mossback (2002) - Lisa Kimmel
2003
Casa de los babys
as
Leslie
2003
Penguins Behind Bars (TV Movie)
as
Doris Fairfeather (voice)
2002
Live from Baghdad (TV Movie)
as
Judy Parker
2001
Anne Frank: The Whole Story (TV Mini Series)
as
Miep Gies
- Episode #1.2 (2001) - Miep Gies
- Episode #1.1 (2001) - Miep Gies
2000
Deadline (TV Series)
as
Hildy Baker
- Shock (2001) - Hildy Baker
- Red Herring (2001) - Hildy Baker
- The First Commandment (2001) - Hildy Baker
- Just Lie Back (2001) - Hildy Baker
- The Undesirables (2001) - Hildy Baker
- Somebody's Fool (2001) - Hildy Baker
- The Old Ball Game (2001) - Hildy Baker
- Don't I Know You? (2001) - Hildy Baker
- Howl (2000) - Hildy Baker
- Daniel in the Lion's Den (2000) - Hildy Baker
- Perception (2000) - Hildy Baker
- Lovers and Madmen (2000) - Hildy Baker
- Pilot (2000) - Hildy Baker
2001
Julie Johnson
as
Julie Johnson
2000
High Fidelity
as
Sarah Kendrew
1999
A Slipping-Down Life
as
Evie Decker
1998
Come to (Short)
as
Angela
1997
Mad About You (TV Series)
as
Arley
- Nat & Arley (1998) - Arley
- The Magic Pants (1997) - Arley
1998
The X-Files (TV Series)
as
Marty Glenn
- Mind's Eye (1998) - Marty Glenn
1997
SUBWAYStories: Tales from the Underground (TV Movie)
as
Belinda (segment "The Listeners")
1997
Kicked in the Head
as
Happy
1996
Plain Pleasures (Short)
1996
Things I Never Told You
as
Ann
1996
Girls Town
as
Patti Lucci
1996
I Shot Andy Warhol
as
Valerie Jean Solanas
1995
Killer: A Journal of Murder
as
Woman in Speakeasy (uncredited)
1995
Four Rooms
as
Raven (segment "The Missing Ingredient")
1995
The Addiction
as
Kathleen Conklin
1994
Ready to Wear
as
Fiona Ulrich
1994
Mrs. Parker and the Vicious Circle
as
Edna Ferber
1994
Touch Base (Short)
as
Darcy Winningham
1993
Household Saints
as
Teresa
1993
Arizona Dream
as
Grace Stalker
1990
Family of Spies (TV Mini Series)
as
Laura Walker
- Episode #1.2 (1990) - Laura Walker
- Episode #1.1 (1990) - Laura Walker
1990
American Playhouse (TV Series)
as
Young Marianne
- Sensibility and Sense (1990) - Young Marianne
1990
Monsters (TV Series)
as
Jamie Neal
- Habitat (1990) - Jamie Neal
1989
Born on the Fourth of July
as
Jamie Wilson
1989
Say Anything
as
Corey Flood
1988
She's Having a Baby
as
Girl at Medical Lab
1987
Night of Courage (TV Movie)
as
Marina
1986
Crime Story (TV Series)
as
Waitress
- Hide and Go Thief (1986) - Waitress
Writer
2017
The Duel (Documentary short) (story)
2009
Risk! (TV Series) (story - 2011)
1996
Girls Town (written by)
Producer
2022
Yield (Short) (executive producer)
Soundtrack
2011
Tom and Jerry & The Wizard of Oz (Video) (performer: "The Merry Old Land of Oz")
2003
Six Feet Under (TV Series) (performer - 1 episode)
- You Never Know (2003) - (performer: "Maya Row the Boat Ashore")
Self
2022
Entertainment Tonight (TV Series)
as
Self
- Episode #41.185 (2022) - Self
2022
The Man Cave Chronicles Podcast (Podcast Series)
as
Self
- Interview: Lili Taylor (2022) - Self
2020
Dirty Diana (Podcast Series documentary)
as
Marriage Therapist
- Jada (2020) - Marriage Therapist (voice)
- Evie (2020) - Marriage Therapist (voice)
2020
Roy's World: Barry Gifford's Chicago (Documentary)
as
Narrator (voice)
2019
Film Önü / Arkasi (TV Series)
as
Self - Subject
- Being Flynn (2019) - Self - Subject
2019
WTF with Marc Maron (Podcast Series)
as
Self - Guest
- Lili Taylor (2019) - Self - Guest
2019
On Creativity with Paula Wallace (TV Series)
as
Self - Guest
- SCAD aTVfest 2016 - Lili Taylor (2019) - Self - Guest
2017
The Duel (Documentary short)
as
Self (voice)
2016
The 68th Primetime Emmy Awards (TV Special)
as
Self - Nominee
2016
The Memory of Fish (Documentary)
as
Narrator (voice)
2016
SAG Foundation Conversations (TV Series)
as
Self
- Lili Taylor (2016) - Self
2016
Live with Kelly and Mark (TV Series)
as
Self - Guest
- Josh Brolin/Lili Taylor (2016) - Self - Guest
2015
A Woman Like Me (Documentary)
as
Anna
2013
Vivir de cine (TV Series)
as
Self
- Episode #1.37 (2013) - Self
2013
Up Close with Carrie Keagan (TV Series)
as
Self - Guest
- Episode dated 18 July 2013 (2013) - Self - Guest
2013
Reel Junkie (TV Series)
as
Self
- The Conjuring (2013) - Self
2013
The Hollywood Fast Lane (TV Series)
as
Self - interviewee
- The Conjuring (2013) - Self - interviewee
2013
Made in Hollywood (TV Series)
as
Self
- Episode #8.35 (2013) - Self
2013
Rencontres de cinéma (TV Series)
as
Self
- Episode dated 25 May 2013 (2013) - Self
2012
Love, Marilyn (Documentary)
as
Self - Reader
2011
Portraits in Dramatic Time
as
Self
2010
MindFlux (Documentary)
as
Self
2009
Celebrity Ghost Stories (TV Series documentary)
as
Self
- Episode #1.9 (2009) - Self
2009
Risk! (TV Series)
as
Self
2008
The Directors (TV Series documentary)
as
Self
- The Films of Jan De Bont (2008) - Self
2008
Cornell Lab of Ornithology (TV Series documentary)
as
Self - Actress and Bird Advocate
2006
The Making of 'Factotum' (TV Short documentary)
as
Self
2006
The Late Late Show with Craig Ferguson (TV Series)
as
Self - Guest
- Episode #2.196 (2006) - Self - Guest
2006
Wanderlust (TV Movie documentary)
as
Self (voice)
2006
That's Kentertainment! (TV Series)
as
Self
- Liza-Palooza Two-za! (2006) - Self
1999
HBO First Look (TV Series documentary short)
as
Self
- The Notorious Bettie Page (2006) - Self
- The Haunting (1999) - Self
2006
2006 Independent Spirit Awards (TV Special)
as
Self - Presenter
2005
Fashion Rocks (TV Special)
2005
The 15th Annual Gotham Awards (TV Special)
as
Self - Presenter
2005
Six Feet Under: In Memoriam (TV Movie documentary)
as
Self
2005
The Ballad of Greenwich Village (Documentary)
as
Narrator
2004
Biography (TV Series documentary)
as
Self
- John Waters (2004) - Self
2004
Independent Lens (TV Series documentary)
as
Self - Narrator
- The Weather Underground (2004) - Self - Narrator
2003
Dinner for Five (TV Series)
as
Self - Special Guest
- Episode #2.13 (2003) - Self - Special Guest
2003
Last Call with Carson Daly (TV Series)
as
Self - Guest
- Episode dated 26 September 2003 (2003) - Self - Guest
2003
Beyond Borders: John Sayles in Mexico (Documentary)
as
Self
2003
Women on Top: Hollywood and Power (TV Movie documentary)
as
Self
2003
The 2003 IFP Independent Spirit Awards (TV Special documentary)
as
Self
2002
The Weather Underground (Documentary)
as
Narrator (voice)
2002
A Salute to Robert Altman, an American Maverick (TV Movie)
as
Self
1999
The Making of 'the Haunting' (Video documentary)
as
Self
1999
Jet 7 (TV Series)
as
Self
- Episode dated 17 October 1999 (1999) - Self
1999
The Tonight Show with Jay Leno (TV Series)
as
Self - Guest
- Episode #7.121 (1999) - Self - Guest
1998
Dear Dr. Spencer: Abortion in a Small Town (Documentary short)
as
Self - Narrator
1998
Charlie Rose (TV Series)
as
Self - Guest
- Episode dated 8 October 1998 (1998) - Self - Guest
1998
42 premis Sant Jordi de cinematografia (TV Special)
as
Self - Winner
1998
Letters Not About Love (Documentary)(voice)
1998
The Rosie O'Donnell Show (TV Series)
as
Self - Guest
- Episode dated 23 January 1998 (1998) - Self - Guest
1993
Luck, Trust & Ketchup: Robert Altman in Carver Country (Documentary)
as
Self
1992
7th Annual Independent Spirit Awards (TV Special)
as
Self - Nominee & Presenter
Archive Footage
2022
Minty Comedic Arts (TV Series)
as
Self
- 10 Things You Didn't Know About The Haunting 1999 (2022) - Self
2007
Banda sonora (TV Series)
as
Ann
- Okay (2007) - Ann
2006
Premio Donostia a Matt Dillon (TV Special short)
as
Jan (uncredited)
References
Lili Taylor Wikipedia
(Text) CC BY-SA