Nationality

American




Years active

1971–present





Name

Oliver Stone




Role

film director





Full Name

William Oliver Stone




Born

September 15, 1946 (age 74) (

1946-09-15

) New York City, New York, U.S.


Alma mater

New York University (B.F.A.), Yale University


Occupation

film director, screenwriter, producer


Religion

Buddhism (previously Protestant)


Spouse(s)

Najwa Sarkis (m. 1971; div. 1977)Elizabeth Burkit Cox (m. 1981; div. 1993)Sun-jung Jung (m. 1996)




Children

Sean Stone, Tara Chong Stone, Michael Jack Stone


Education

Trinity School, The Hill School, Yale University, New York University, Tisch School of the Arts


Books

The Untold History of the United States


Movies and TV shows

Platoon, Savages, Natural Born Killers, Born on the Fourth of July, Oliver Stone's Untold Hi


Similar People

Sean Stone, Brian De Palma, Michael Douglas, Colin Farrell, Quentin Tarantino
Movies politics and history with oliver stone conversations with history
William Oliver Stone (born September 15, 1946) is an American screenwriter, film producer, and director of motion pictures and documentaries. Stone won an Academy Award for Best Adapted Screenplay as writer of Midnight Express (1978). He also wrote the acclaimed gangster movie Scarface (1983). As a director, Stone achieved prominence as director/writer of the war drama Platoon (1986), for which Stone won the Academy Award for Best Director; the film was awarded Best Picture. Platoon was the first in a trilogy of films based on the Vietnam War, in which Stone served as an infantry soldier. He continued the series with Born on the Fourth of July (1989)—for which Stone won his second Best Director Oscar—and Heaven & Earth (1993). Stone's other notable works include the Salvadoran Civil War-based drama Salvador (1986); the financial drama Wall Street (1987) and its 2010 sequel Money Never Sleeps; the Jim Morrison biopic The Doors (1991); and a trilogy of films based on the American Presidency—JFK (1991), Nixon (1995) and W. (2008). His latest film is Snowden (2016).
Contents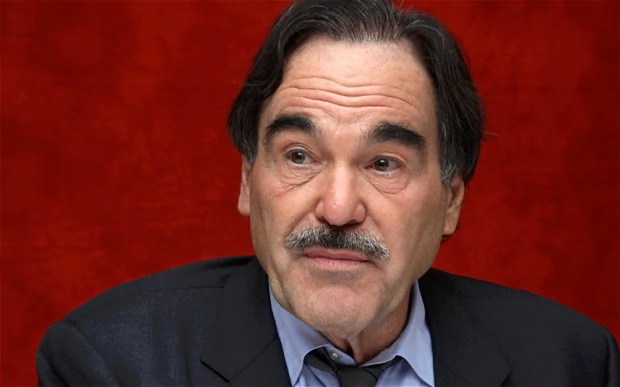 Many of Stone's films focus on controversial American political issues during the late 20th century, and as such were considered contentious at the times of their releases. They often combine different camera and film formats within a single scene, as evidenced in JFK, Natural Born Killers, and Nixon.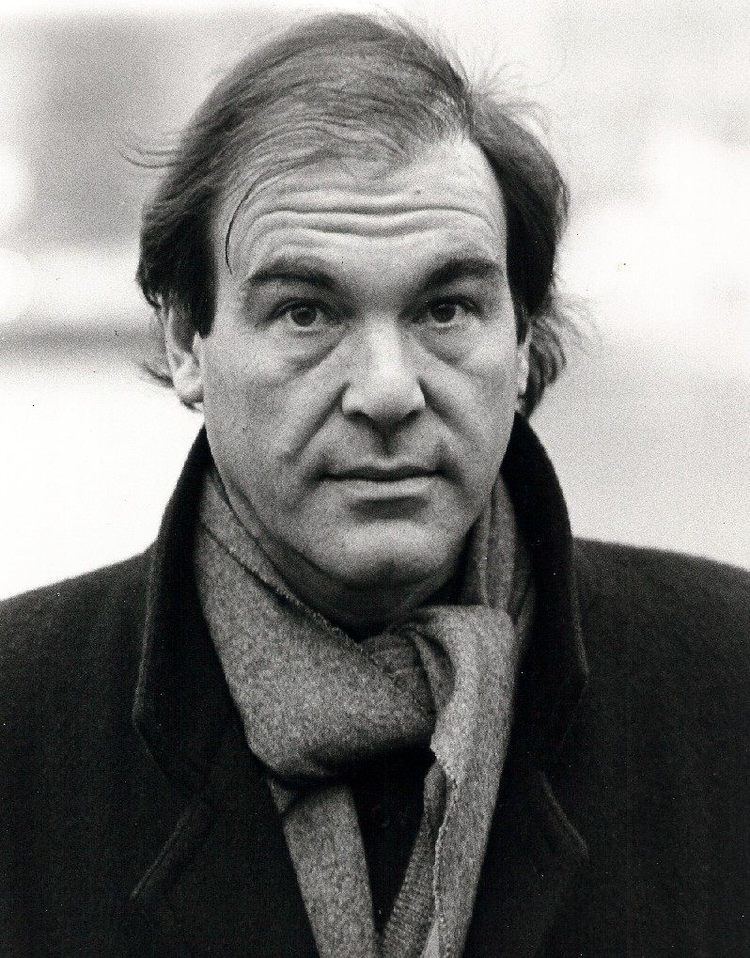 Oliver stone full q a oxford union
Early life
William Oliver Stone was born September 15, 1946, in New York City, the son of Jacqueline (née Goddet) and Louis Stone (born Louis Silverstein), a stockbroker. He grew up in Manhattan and Stamford, Connecticut. His parents met during World War II, when his father was fighting as a part of the Allied force in France. His American-born father was Jewish, although non-practicing, and his French-born mother was a non-practicing Roman Catholic. Stone was raised in the Episcopal Church, and now practices Buddhism.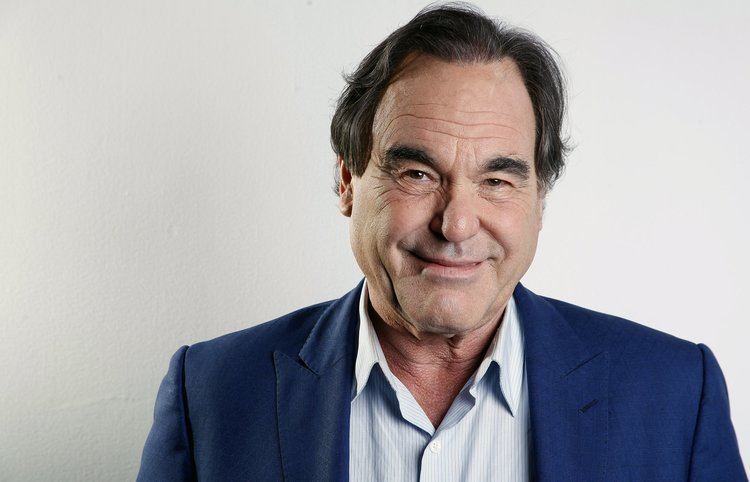 Stone attended Trinity School in New York City before his parents sent him away to The Hill School, a college-preparatory school in Pottstown, Pennsylvania. His parents were divorced abruptly while he was away at school (1962) and this, because he was an only child, marked him deeply. Stone's mother was often absent and his father made a big impact on his life; father-son relationships were to feature heavily in Stone's films perhaps because of this.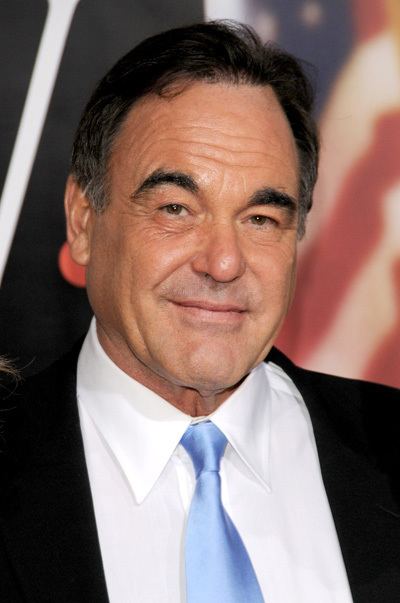 He often spent parts of his summer vacations with his maternal grandparents in France, both in Paris and La Ferté-sous-Jouarre in Seine-et-Marne. Stone also worked at 17 in the Paris mercantile exchange in sugar and cocoa — a job that proved inspirational to Stone for his film Wall Street. He speaks French fluently. Stone graduated from The Hill School in 1964.
Stone was admitted into Yale University, but left in June 1965 at age 18 to teach high school students English for six months in Saigon at the Free Pacific Institute in South Vietnam. Afterwards, he worked as a wiper on a United States Merchant Marine ship in 1966, traveling to Oregon. He returned to Yale, where he dropped out a second time (in part due to working on an autobiographical novel A Child's Night Dream, published 1997 by St. Martin's Press).
U.S. Army
In April 1967, Stone enlisted in the United States Army and requested combat duty in Vietnam. From September 16, 1967 to April 1968, he served in Vietnam with 2nd Platoon, B Company, 3rd Battalion, 25th Infantry Division and was twice wounded in action. He was then transferred to the First Cavalry Division participating in long range patrols before being transferred again to drive for a motorized infantry unit of the division until November 1968. For his service, his military awards include the Bronze Star with "V" Device for heroism, the Purple Heart with Bronze Oak Leaf Cluster to denote two awards, the Air Medal, the Army Commendation Medal, the National Defense Service Medal, the Vietnam Service Medal, the Vietnam Campaign Medal and the Combat Infantryman Badge.
1970s
Stone graduated from New York University with a Bachelor of Fine Arts degree in film in 1971, where his teachers included director Martin Scorsese. The same year, he had a small acting role in the comedy The Battle of Love's Return. Stone made a short, well received 12-minute film Last Year in Viet Nam. He worked as a taxi driver, film production assistant, messenger, and salesman before making his mark in film as a screenwriter in the late 1970s, in the period between his first two films as a director: horror films Seizure and The Hand.
In 1979, Stone won his first Academy Award, after adapting true-life prison story Midnight Express into a hit film for British director Alan Parker (the two would later collaborate on a 1996 movie of stage musical Evita). Stone's screenplay for Midnight Express was criticized by some for its inaccuracies in portraying the events described in the book and vilifying the Turkish people. The original author, Billy Hayes, around whom the film is set, spoke out against the film, protesting that he had many Turkish friends while in jail. Stone later apologized to Turkey for over-dramatizing the script, while not repudiating the film's stark brutality or the reality of Turkish prisons.
1980s
Stone wrote further features, including Brian De Palma's drug lord tale Scarface and Year of the Dragon with Mickey Rourke, before his career took off as a writer-director in 1986. Like his contemporary Michael Mann, Stone is unique in having written or co-written most of the films he has directed. In 1986, Stone directed two films back to back: the critically acclaimed but commercially unsuccessful Salvador, shot largely in Mexico, and his long in development Vietnam project Platoon, shot in the Philippines. Stone loosely based Scarface on his own addiction to cocaine, which he successfully kicked while writing the screenplay.
Platoon brought Stone's name to a much wider audience. It also finally kickstarted a busy directing career, which saw him making nine films over the next decade. Alongside some negative reaction, Platoon won many rave reviews (Roger Ebert later called it the ninth best film of the 1980s), large audiences, and Academy Awards for Best Picture and Best Director. In 2007, a film industry vote ranked it at number 83 in an American Film Institute "AFI's 100 Years... 100 Movies" poll of the previous century's best American movies. British TV channel Channel 4 voted Platoon as the sixth greatest war film ever made.
Platoon was the first of three films Stone has made about the Vietnam War: the others were Born on the Fourth of July and Heaven & Earth, each dealing with different aspects of the war. Platoon is a semi-autobiographical film about Stone's experience in combat; Born on the Fourth of July is based on the autobiography of US Marine turned peace campaigner Ron Kovic; Heaven & Earth is based on the memoir When Heaven and Earth Changed Places, in which Le Ly Hayslip recalls her life as a Vietnamese village girl drastically affected by the war and who finds another life in the USA.
Stone also directed the acclaimed Wall Street, which won Michael Douglas an Academy Award for Best Actor as a ruthless Wall Street corporate raider, and Talk Radio, based on Eric Bogosian's Pulitzer-nominated play.
1990s
The Doors, released in 1991, received criticism from former Doors member Ray Manzarek (keyboardist–bass player) during a question and answer session at Indiana University East (in Richmond, Indiana), in 1997. During the discussion, Manzarek stated that he sat down with Stone about The Doors and Jim Morrison for over 12 hours. Patricia Kennealy-Morrison—a well known rock critic and author—was a consultant on the movie, in which she also has a cameo appearance, but she writes in her memoir Strange Days: My Life With and Without Jim Morrison (Dutton, 1992) that Stone ignored everything she told him and proceeded with his own version of events. From the moment the movie was released, she blasted it as untruthful and inaccurate. The other surviving former members of the band, John Densmore and Robby Krieger, also cooperated with the filming of Doors, but Krieger distanced himself from the work before the film's release. However, Densmore thought highly of the film, and in fact celebrated its DVD release on a panel with Oliver Stone.
During this same period, Stone directed one of his most ambitious, controversial and successful films to date: JFK, that depicts the assassination of John F. Kennedy on November 22, 1963. In 1991, Stone showed JFK to Congress on Capitol Hill, which helped lead to passage of the Assassination Materials Disclosure Act of 1992. The Assassination Records Review Board (created by Congress to lessen, but not end the secrecy surrounding Kennedy's assassination) discussed the film, including Stone's observation at the end of the film, about the dangers inherent in government secrecy. Stone published an annotated version of the screenplay, in which he cites references for his claims, shortly after the film's release.
I make my films like you're going to die if you miss the next minute. You better not go get popcorn.
1994 saw the release of Stone's satire of the modern media, Natural Born Killers. Originally based on a screenplay by Quentin Tarantino, critics recognized its portrayal of violence and the intended satire on the media. Before it was released, the MPAA gave the film a NC-17 rating; this caused Stone to cut four minutes of film footage in order to obtain an R rating (he eventually released the unrated version on VHS and DVD in 2001).
Stone went on to direct the 1995 Richard Nixon biopic Nixon, which was nominated for Oscars for script, John Williams' score, Joan Allen as Pat Nixon and Anthony Hopkins' portrait of the title role. Stone followed Nixon with the 1997 road movie/film noir, U Turn, and 1999's Any Given Sunday, a film about power struggles within and without an American football team.
2000s
After a period from 1986–1999, where Stone released a new film at least every 1–2 years, Stone slowed down in the 2000s, though still finding some success.
In 2004, Stone directed the critically savaged Alexander. He later radically re-edited his biopic of Alexander the Great into a two-part, 3 hour 37 minute film Alexander Revisited: The Final Cut, which became one of the highest-selling catalog items from Warner Bros. After Alexander, Stone went on to direct World Trade Center, based on the true story of two PAPD policemen who were trapped in the rubble and survived the September 11 attacks.
In 2007, Stone was intended to direct his fourth Vietnam War film Pinkville, about a Pentagon investigation into the My Lai Massacre of Vietnamese civilians. The film was to have been made for United Artists, but the company officially cancelled the production start due to the 2007–2008 Writers Guild of America strike. Shortly after the strike, Stone went on to write and direct the George W. Bush biopic W., that chronicles the controversial President's childhood, relationship with his father, struggles with his alcoholism, rediscovery of his Christian faith, and continues the rest of his life up until the 2003 invasion of Iraq.
2010s
In 2010, Stone returned to the theme of Wall Street for the sequel Wall Street: Money Never Sleeps. In 2012, Stone directed Savages, based on a novel by Don Winslow.
In 2014, Stone announced that his Martin Luther King project, which he had worked on for three years, was aborted by the producing studios, Warner Bros.and DreamWorks, following the objection of King's estate to his screenplay, which deals with King's adultery. Later Stone commented in a BBC interview: "These are not rumours; these are facts and Hoover had the tapes."
In 2015, he was presented with an honorific award at the Sitges Film Festival. His most recent film is Snowden, starring Joseph Gordon-Levitt as whistleblower Edward Snowden. Snowden finished filming in May 2015 and was released on September 16, 2016.
On May 22, 2017, various industry papers reported that Stone was going to direct a television series about the Guantanamo detention camp. Daniel Voll was credited with creating the series. Harvey Weinstein's production company is financing the series. Stone is reported to be scheduled to direct every episode of the first season.
Documentaries
Stone made three documentaries on Fidel Castro: Comandante (2003), Looking for Fidel, and Castro in Winter (2012). He made Persona Non Grata, a documentary on Israeli-Palestinian relations, interviewing several notable figures of Israel, including Ehud Barak, Benjamin Netanyahu, and Shimon Peres, as well as Yasser Arafat, leader of the Palestine Liberation Organization.
In 2009, Stone completed a feature-length documentary, South of the Border about the rise of progressive, leftist governments in Latin America, featuring seven presidents: Hugo Chávez of Venezuela, Bolivia's Evo Morales, Ecuador's Rafael Correa, Cuba's Raúl Castro, the Kirchners of Argentina, Brazil's Lula da Silva, and Paraguay's Fernando Lugo (all of whom hold negative views of US manipulations in South America). Stone hoped the film would get the rest of the Western world to rethink socialist policies in South America, particularly as it was being applied by Venezuela's Hugo Chávez. Chávez joined Stone for the premiere of the documentary at the Venice International Film Festival in September 2009. Stone defended his decision not to interview Chávez's opponents, stating that oppositional statements and TV clips were scattered through the documentary and that the documentary was an attempt to right a balance of heavily negative coverage. He praised Chávez as a leader of a movement for social transformation in Latin America (the Bolivarian Revolution), along with the six other Presidents in the film. The documentary was also released in several cities in the United States and Europe in the mid-2010.
In 2012, the documentary miniseries Oliver Stone's Untold History of the United States premiered on Showtime, Stone co-wrote, directed, produced, and narrated the series, having worked on it since 2008 with co-writers American University historian Peter J. Kuznick and British screenwriter Matt Graham. The 10-part series is supplemented by a 750-page companion book of the same name, also written by Stone and Kuznick, released on October 30, 2012 by Simon & Schuster. Stone described the project as "the most ambitious thing I've ever done. Certainly in documentary form, and perhaps in fiction, feature form." The project received positive reviews from former Soviet President Mikhail Gorbachev, The Guardian journalist Glenn Greenwald, and reviewers from IndieWire, San Francisco Chronicle, and Newsday. Hudson Institute adjunct fellow historian Ronald Radosh accused the series of historical revisionism, while journalist Michael C. Moynihan accused the book of "moral equivalence" and said nothing within the book was "untold" previously. Stone defended the program's accuracy to TV host Tavis Smiley by saying "This has been fact checked by corporate fact checkers, by our own fact checkers, and fact checkers [hired] by Showtime. It's been thoroughly vetted...these are facts, our interpretation may be different than orthodox, but it definitely holds up."
Stone was interviewed in Boris Malagurski's documentary film The Weight of Chains 2 (2014), which deals with neoliberal reforms in the Balkans.
On March 5, 2014, Stone and teleSUR premiered the documentary film Mi Amigo Hugo (My Friend Hugo), a documentary about Venezuela's late President, Hugo Chávez, one year after his death. The film was described by Stone as a "spiritual answer" and tribute to Chávez. At the end of 2014 according to a Facebook post Stone said he had been in Moscow to interview (former Ukrainian president) Viktor Yanukovych, for a "new English language documentary produced by Ukrainians". Foreign Policy called the documentary "beyond redemption, a work of cinematic malpractice that marks him as a 'useful idiot'".
Two years later in 2016, Stone released Ukraine on Fire. In the documentary, Stone argued that Russia was justified in invading Crimea. Newsweek stated that "The less said about that orgy of alternative facts, the better".
Stone's series of interviews with Russian president Vladimir Putin over the span of two years was released as The Putin Interviews, a four-night television event on Showtime on June 12, 2017. The segments have been described as an advocacy project toward President Putin. On June 13, Stone and Prof Stephen F Cohen joined John Batchelor in New York to record an hour of commentary on The Putin Interviews. Stone also appeared on The Late Show with Stephen Colbert in a controversial interview about the film.
Other work
In 1993, Stone produced a miniseries for ABC Television called Wild Palms. In a cameo, Stone appears on a television in the show discussing how the theories in his film JFK had been proven correct (the series took place in a hypothetical future, 2007). That same year, he also spoofed himself in the comedy hit Dave, espousing an (accurate) conspiracy theory about the film President's replacement by a near-identical double. In 1997, Stone published A Child's Night Dream (St. Martin's Press), a semiautobiographical novel first written in 1966–1967.
On September 15, 2008, Stone was named the Artistic Director of New York University's Tisch School of the Arts Asia in Singapore.
Family
Stone has been married three times, first to Najwa Sarkis on May 22, 1971. They divorced in 1977. He then married Elizabeth Burkit Cox, an assistant in film production, on June 7, 1981. They had two sons, Sean Stone/Ali (b. 1984) and Michael Jack (b. 1991). Sean appeared in some of his father's films while a child. Sean Stone currently works for the Russia state media company Russia Today. Oliver and Elizabeth divorced in 1993. Stone is currently married to Sun-jung Jung from South Korea, and the couple have a daughter, Tara (b. 1995). Stone and Sun-jung live in Los Angeles.
Religion and humanism
Stone is mentioned in Pulitzer Prize-winning American author Lawrence Wright's book Going Clear: Scientology, Hollywood, and the Prison of Belief as having been a member of Scientology for about a month, saying "It was like going to college and reading Dale Carnegie, something you do to find yourself." In 1997, Stone was one of 34 celebrities to sign an open letter to then-German Chancellor Helmut Kohl, published as a newspaper advertisement in the International Herald Tribune, which protested against the treatment of Scientologists in Germany and compared it to the Nazis' oppression of Jews in the 1930s. In 2003, Stone was a signatory of the third Humanist Manifesto.
Legal issues
In 1999, Stone was arrested and pleaded guilty to alcohol and drug charges. He was ordered into a rehabilitation program. He was arrested again on the night of May 27, 2005 in Los Angeles for possession of an undisclosed illegal drug. He was released the next day on a $15,000 bond. In August 2005, Stone pleaded no contest and was fined $100.
Political views
Stone has been described as being anti-American, "unpatriotic", and having leftist political views. He has also drawn attention for his unique opinions on controversial world leaders such as Adolf Hitler, Joseph Stalin and Hugo Chávez. In Showtime's The Putin Interviews, Stone called Joseph Stalin "the most famous villain in history, next to Adolf [Hitler]", who "left a horrible reputation, and stained the [Communist] ideology forever...it's mixed with blood, and terror."
Latin America
Stone has had an interest in Latin America since the 1980s when he made his 1986 film Salvador and later returned to make his documentary South of the Border about the left-leaning movements that had been taking hold in the region. He has expressed the view that these movements are a positive step toward political and economic autonomy for the region.
Stone has criticized the U.S.–supported Operation Condor, a state terror operation that carried out assassinations and disappearances in support of South America's right-wing dictatorships in Argentina (see Dirty War), Bolivia, Brazil, Chile, Paraguay, and Uruguay.
U.S. Presidential politics
According to Newsmeat and Entertainment Weekly, respectively, Stone voted for Barack Obama as President of the United States in both the 2008 and 2012 elections, instead of John McCain and Mitt Romney, the GOP candidates for the presidency. Stone was quoted as saying at the time: "I voted for Obama because...I think he's an intelligent individual. I think he responds to difficulties well...very bright guy...far better choice yes." In 2012, Stone endorsed Ron Paul for the Republican nomination for President. He said that Paul is "the only one of anybody who's saying anything intelligent about the future of the world." then later: "I supported Ron Paul in the Republican primary... but his domestic policy... made no sense!" In March 2016, Stone wrote on the Huffington Post his support for Vermont U.S. Senator Bernie Sanders for the 2016 Democratic nomination. In September 2016, Stone said he was voting for Green Party candidate Jill Stein for President.
Speaking at the San Sebastián film festival, Stone said that many Americans had become disillusioned with Barack Obama's policies, having originally thought he would be "a man of great integrity." He said: "On the contrary, Obama has doubled down on the (George W.) Bush administration policies," and "has created... the most massive global security surveillance state that's ever been seen, way beyond East Germany's Stasi".
Iran and Holocaust controversy
In an interview with The Times newspaper on July 25, 2010, Stone claimed that America does not know "the full story" on Iran and complained about Jewish "domination" in parts of the U.S. media and foreign policy, notably his view that Adolf Hitler was misunderstood due to Jewish control of the media. When Stone was asked why so much of an emphasis has been placed on the Holocaust, as opposed to the 20-plus million casualties the Soviet Union, for example, suffered in World War II, he stated that the American Israel Public Affairs Committee (AIPAC) was an overly powerful Jewish lobby within the U.S. The remarks were heavily criticized by Jewish groups, including the Simon Wiesenthal Center.
Yuli Edelstein, the speaker of Israel's Knesset and the leading Soviet refusenik, described Stone's remarks as what "could be a sequel to The Protocols of the Elders of Zion", and the American Jewish Committee, as well as from Israel's Diaspora Affairs and Public Diplomacy Minister.
A day later, Stone stated: "In trying to make a broader historical point about the range of atrocities the Germans committed against many people, I made a clumsy association about the Holocaust, for which I am sorry and I regret. Jews obviously do not control media or any other industry. The fact that the Holocaust is still a very important, vivid and current matter today is, in fact, a great credit to the very hard work of a broad coalition of people committed to the remembrance of this atrocity—and it was an atrocity."
Two days later, Stone issued a second apology to the Anti-Defamation League (ADL), which was accepted. "I believe he now understands the issues and where he was wrong, and this puts an end to the matter," said ADL National Director Abraham Foxman.
WikiLeaks
Oliver Stone is a vocal supporter of WikiLeaks founder Julian Assange. Stone signed a petition in support of Assange's bid for political asylum in June 2012. In August 2012, he penned a New York Times op-ed with filmmaker Michael Moore on the importance of WikiLeaks and free speech. Stone visited Assange in the Ecuadorian Embassy in April 2013 and commented, "I don't think most people in the US realize how important WikiLeaks is and why Julian's case needs support." He also criticized two upcoming WikiLeaks films from Alex Gibney and Bill Condon.
In June 2013, Stone and numerous other celebrities appeared in a video showing support for Chelsea Manning.
Ukraine
In December 2014, Stone made statements supporting the Russian government's narrative on Ukraine, portraying the 2014 Ukrainian revolution as a CIA plot and former Ukrainian president (who was ousted as a result of the 2014 Ukrainian revolution) Viktor Yanukovych, whose responsibility for the killing of protesters is claimed by the new Ukrainian government, as a legitimate president forced to leave Ukraine by "well-armed, neo-Nazi radicals." The University of Toronto's Stephen Velychenko, the author of several books on Ukrainian history, and James Kirchick of The Daily Beast criticized Stone's comments and plans for a film.
References
Oliver Stone Wikipedia
(Text) CC BY-SA