Other names

Albertone




Role

Actor




Name

Alberto Sordi




Website

http://albertosordi.it


Years active

1937–1998







Born

15 June 1920 (

1920-06-15

)

Rome, Italy




Died

February 24, 2003, Rome, Italy




Buried

February 27, 2003, Campo Verano




Siblings

Aurelia Sordi, Giuseppe Sordi, Savina Sordi




Parents

Pietro Sordi, Maria Righetti




Movies

The Marquis of Grillo, An American in Rome, The Traffic Policeman, The Great War, I Vitelloni




Similar People

Vittorio Gassman, Nino Manfredi, Mario Monicelli, Monica Vitti, Vittorio De Sica
Premio alberto sordi 2015 rosario fiorello
Alberto Sordi ([alˈbɛrto ˈsordi]; 15 June 1920 – 24 February 2003), Cavaliere di Gran Croce OMRI was an Italian actor. He was also a film director and the dubbing voice of Oliver Hardy in the Italian version of the Laurel and Hardy films.
Contents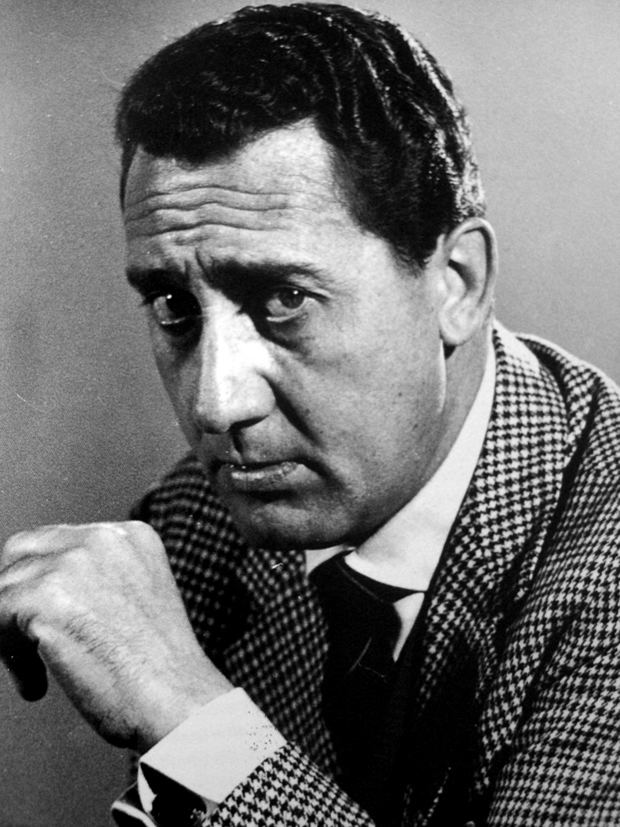 Premio alberto sordi 2015 enrico brignano
Early life
Born in Rome to a schoolteacher and a musician, Sordi enrolled in Milan's dramatic arts academy but was kicked out because of his thick Roman accent. In the meantime he studied to be an opera singer, a bass. It was his accent and voice that would later prove to be his trademark.
Career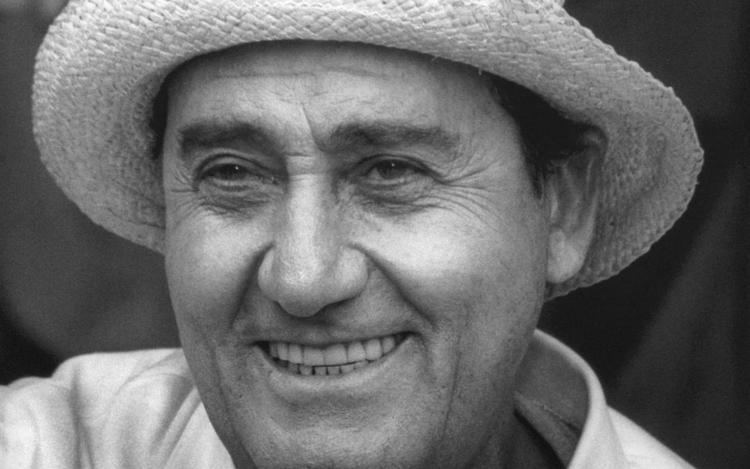 In a career that spanned seven decades, Sordi established himself as an icon of Italian cinema with his representative skills at both comedy and light drama. His movie career began in the late 1930s with bit parts and secondary characters in wartime movies. After the war he began working as a dubber for the Italian versions of Laurel and Hardy shorts, voicing Oliver Hardy. Early roles included Fellini's The White Sheik in 1952, Fellini's I vitelloni (1953), a movie about young slackers, in which he plays a weak, effeminate immature loafer and a starring role in Lo scapolo (The Bachelor) playing a single man trying to find love. In 1959 he appeared in Monicelli's The Great War, considered by many critics and film historians to be one of the best Italian comedies. The Hollywood Foreign Press recognized his abilities when he was awarded a Golden Globe for Best Motion Picture Actor in a Musical or Comedy for Il diavolo (1963). Sordi acted alongside Britain's David Niven in the World War II comedy The Best of Enemies and in 1965 he was in another highly regarded comedy, I complessi (Complexes).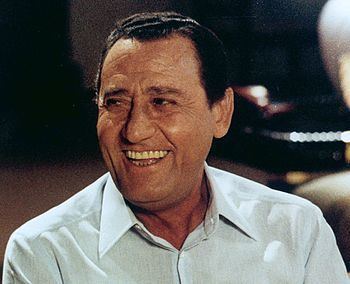 In 1969 he was a member of the jury at the 6th Moscow International Film Festival.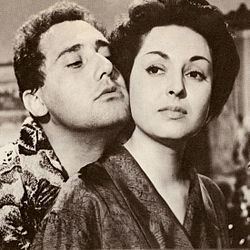 Sordi also succeeded in dramatic roles, most notably in 1977's Un borghese piccolo piccolo (An Average Little Man) in which he portrays an elderly civil servant whose son is killed in an armed robbery, and sets out to exact revenge.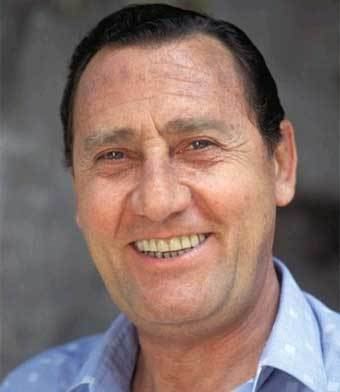 In 1984, he directed and co-scripted Tutti dentro (Off to jail, everybody), in which he played a judge who has warrants for corruption served on ministers and businessmen. Alberto Sordi was really masterful in two broad roles: one being the one of the underdog, militating against injustices and prevarications, the other that of the prevaricator himself. One has only to watch his performances as the returning emigrant unjustly convicted in Detenuto in attesa di giudizio or the miserly sub-proletarian of Lo scopone scientifico teased by the old millionaire Bette Davis into endless card games where he hopes to find release from his poverty to appreciate his skills in the first role, while the rampant, unscrupulous doctor he plays in Il medico della mutua is the perfect example of his aptness at rendering characters who were both truly despicable and completely believable. In 1985, he was a member of the jury at the 35th Berlin International Film Festival.
Sordi died shortly before his eighty-third birthday following a heart attack. A crowd in excess of a million gathered to pay their last respects at his funeral by the Basilica of St. John Lateran, the largest of such event ever attended in Rome, second only to that of Pope John Paul II who died two years later. Sordi was also a big supporter of AS Roma football team.
Voice actor
Sordi provided the voice of Oliver Hardy ('Ollio') in the Italian dubs of more than forty Laurel and Hardy films from 1939 to 1951. He also appeared as a voice actor in other Italian-language versions and Italian films.
1938: Avventura a Vallechiara, directed by John G. Blystone (voice of Oliver Hardy) - Swiss Miss
1939: I diavoli volanti, directed by Edward Sutherland (voice of Oliver Hardy) - The Flying Deuces
1940: Noi siamo le colonne, directed by Alfred Goulding (voice of Oliver Hardy) - A Chump at Oxford
1942: Casablanca, by Michael Curtiz (voice of Curt Bois, the thief)
1945: The Valley of Decision, by Tay Garnett (voice of Preston Foster)
1946: Abbasso la ricchezza!, directed by Gennaro Righelli (voice of Vittorio Mottini)
1946: It's a Wonderful Life, by Frank Capra (voice of l'autista di taxi)
1947: New Orleans, by Arthur Lubin (voice of Woody Herman)
1947: Humoresque, by Jean Negulesco (voice of Craig Stevens)
1948: Ladri di biciclette, directed by Vittorio De Sica (voice of the bicycle vendor at Porta Portese, unidentified actor)
1949: Domenica d'agosto, directed by Luciano Emmer (voice of Marcello Mastroianni)
1950: Cronaca di un amore, directed by Michelangelo Antonioni (voice of Franco Fabrizi)
1950: Prima comunione, directed by Alessandro Blasetti (voice of narrator)
1956: I pinguini ci guardano, directed by Guido Leoni (off-camera voice of an animal)
Actor
1936-1937: San Giovanni with Aldo Fabrizi and Anna Fougez
1938-1939: Ma in campagna è un'altra... rosa (In the country it's another... rose), with Guido Riccioli and Nanda Primavera
1941-1942: Tutto l'oro del mondo (All the gold in the world), with Guido Fineschi and Maria Donati
1942-1943: Teatro della caricatura (Theatre of the caricature), with Fanfulla
1943-1944: Ritorna Za-Bum, by Marcello Marchesi, directed by Mario Mattòli
Sai che ti dico? (You know what I am saying to you?), by Marcello Marchesi, directed by Mario Mattòli
1944-1945: Un mondo di armonie (A world of harmonies), musical revue by Alberto Semprini
Imputati... alziamoci! (Suspects... arise!), by Michele Galdieri
1945-1946: Soffia so'..., by Pietro Garinei and Sandro Giovannini
Soffia so'... n. 2, by Pietro Garinei and Sandro Giovannini
1947-1948: E lui dice... (And he says...), by Benecoste, directed by Oreste Biancoli and Adolfo Celi
1952-1953: Gran baraonda (Total chaos), by Pietro Garinei and Sandro Giovannini, with Wanda Osiris
Composer and singer
1966: You never told me (Sordi - Piccioni) sung by Lydia MacDonald in the movie Fumo di Londra and in Italian by Mina with title Breve amore
1966: Richmond bridge (Sordi - Piccioni) sung by Lydia MacDonald in the movie Fumo di Londra
1973: Ma 'ndo... Hawaii? (Sordi - Piccioni) sung by Alberto Sordi and Monica Vitti in the movie Polvere di stelle
Awards
Sordi won seven David di Donatello, Italy's most prestigious film award, holding the record of David di Donatello as best actor, and four awards for his works from the Italian National Syndicate of Film Journalists. He also received a Golden Lion for lifetime achievement at the Venice Film Festival in 1995, and The Golden Globe Award for his performance as an Italian labourer stranded in Sweden in To Bed or Not to Bed. In 1999, the city of Rome made him honorary mayor for a day to celebrate his eightieth birthday.
At the 22nd Berlin International Film Festival, he won the Silver Bear for Best Actor award for Detenuto in attesa di giudizio. At the 13th Moscow International Film Festival he won a Special Prize for I Know That You Know That I Know.
He received honorary citizenship from Kansas City, Missouri, for his references to the city in the 1954 film "Un americano a Roma".
References
Alberto Sordi Wikipedia
(Text) CC BY-SA