Years active

2012–present

Occupation

Singerdanceractress







Full Name

Amy LeeLee Yejin (이예진)

Born

May 30, 1989 (age 32) (

1989-05-30

)

Genres

K-popdanceR&Belectropop

Instruments

Vocalspianoflutedrums

TV shows

Dream High, The Law of the City, Ailee's Vitamin, Ailee & Amber One Fine Day

Albums




Similar

Eric Nam, Amber Liu (singer), Park Ji yeon




Profiles



Ailee is singing born to entertain to dinner party
Amy Lee (born May 30, 1989), better known by her stage name Ailee (Hangul: 에일리), is a Korean-American singer-songwriter based in South Korea. She is signed to YMC Entertainment in South Korea and Warner Music in Japan.
Contents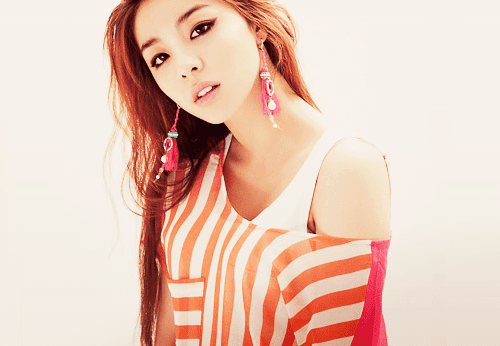 Before her K-pop debut, Ailee was signed under Muzo Entertainment in America. She moved to South Korea in 2010, where she passed an audition and became an artist for YMC Entertainment. After being recognized for her singing on Singer and Trainee, she started acting on the KBS drama series Dream High 2.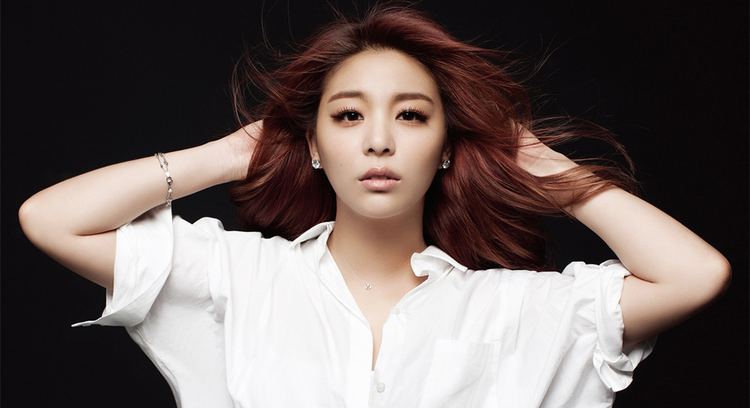 Ailee received the Best New Artist Award at the Melon Music Awards, Golden Disk Awards, Gaon Chart K-Pop Awards and the Seoul Music Awards. She has also received a Best Newcomer and Four Best Female Vocal Performance awards at the Mnet Asian Music Awards for "U&I", "Singing Got Better", "Mind Your Own Business" and "If You". For her work in Fated to Love You's OST, "Goodbye My Love", Ailee won Best Original Soundtrack at the 7th Korea Drama Awards.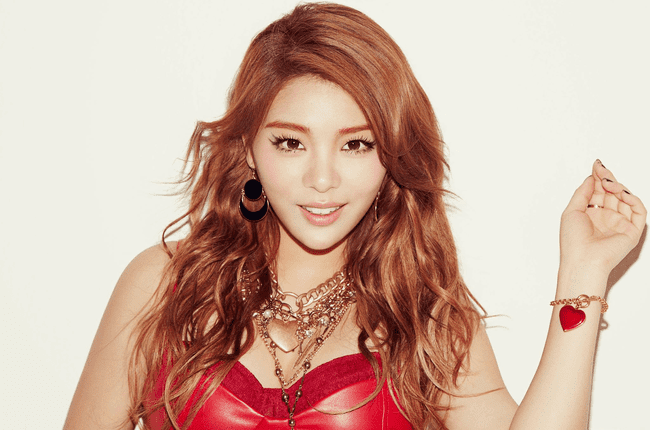 Ailee korean beyonce halo 13 sept 2011
Early life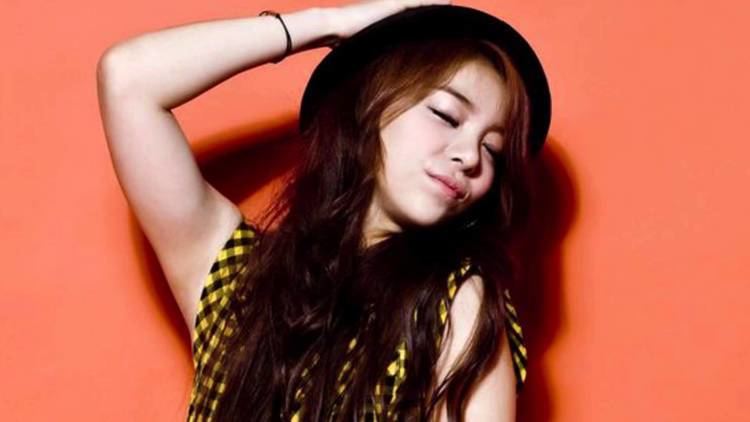 Ailee was born in Denver, Colorado, on May 30, 1989, but grew up in New Jersey. She attended Palisades Park High School before moving to nearby Leonia. She graduated from Scotch Plains-Fanwood High School, and went on to study communications at Pace University before dropping out to pursue a career in music. Before her K-pop debut, Ailee was signed under Muzo Entertainment, an independent agency based in New York City and New Jersey. Under this label she collaborated with several artists, such as Johnnyphlo and Philadelphia-based rapper Decipher. Prior to moving to South Korea, Ailee created the YouTube channels "mzamyx3" and "aileemusic" to bring attention to her singing on the web.
2010–2011: Career Beginnings
Ailee moved to South Korea in 2010 after she landed a music label audition through her uncle's connections. She sang "Resignation" by Big Mama, and was recruited for YMC Entertainment on the spot. During her trainee days, she was featured in labelmate Wheesung's song "They Are Coming", which was released in October 2011. She also sang in Decipher and Jay Park's song "Catch Me If You Can". Ailee performed with Jay Park, Art of Movement, Johnnyphlo, Decipher, and Clara C at "projectKorea III", which was held at Rutgers University in 2010. In September 2011, Ailee and Wheesung were featured on the MBC's Chuseok special episode of Singer and Trainee. Ailee performed "Halo" by Beyoncé, impressing the audience with her powerful vocals and stage presence. Following Ailee's solo performance of "Halo" by Beyonce, judge BMK expressed, "Wherever she goes, she has the potential to be a big star. She definitely has the voice." After the judges had graded all the participants, Ailee was the first-place winner.
2012: Debut with Heaven & First Mini Album - Invitation
On February 6, 2012 the music video teaser for Ailee's debut song "Heaven" was released. The track was written and produced by Ailee's labelmate Wheesung. Ailee released the song on February 9 along with the music video, which featured male group Beast member Gi Kwang. Later that day, she made her debut stage performance of "Heaven" on M.net's M! Countdown, and then on SBS's Inkigayo later in February. Billboard commented, "From her debut single, Ailee proved that she had an ability beyond her years to communicate the deeper experiences one feels in love. In this dedication track, Ailee's partner protected her and 'taught her how to love in a harsh world.' Or, as she describes it, it's simply 'Heaven'." Just one month after her debut, she won two awards at the Cyworld Music Awards: "Song of the Month" and "Rookie of the Month". Ailee also won the Best New Artist Award at the Asia Song Festival.
In March 2012, Ailee made her first appearances on KBS's Immortal Songs 2, performing Patti Kim's song "Light and Shadow" from 1967. Patti Kim sang her praises for Ailee saying that she will be "the next great singer". On 19 May, on part 2 of the J.Y. Park special, she performed Park's debut song "Don't Leave Me". She beat Davichi's Lee Haeri by 1 point, 419 to 418, for the win. She appeared on June 30 episode of Immortal Songs 2, which featured composer Yoon Il Sang. She performed "Fate" by Lee Seung Chul and won again with 402 votes. In August, it was announced that she was making a temporary leave from the show in order to focus on her music. She performed her final stage on August 6, and the episode aired on September 1. Later in August, she made an appearance in the 3rd episode of Jay Park's online web series, Jay Park TV, where she was backstage attending Park's concert in Seoul. She also co-hosted the ABU Radio Song Festival with Han Seok Joon on October 11, 2012.
On October 16, Ailee released her debut mini-album, Invitation, which contained the title track, "I'll Show You" (보여줄게). The mini-album contains six tracks. It was produced by producers such as Kim Do Hoon, Lee Hyun Seung, Park Guentae, Duble Sidekick, Wheesung, and featured artists such as Verbal Jint, Swings and Simon D. On October 18, Ailee made her comeback with "I'll Show You" on M! Countdown. On November 23, She was able to acquire her first trophy in a music program (Music Bank) beating Psy's "Gangnam Style". For her work in music in 2012, Ailee was awarded the Best New Artist Award at the Seoul Music Awards, Melon Music Awards, Mnet Asian Music Awards, Golden Disk Awards as well as New Female Solo Artist at the Gaon Chart Music Awards. Ailee was also invited as a VIP guest to perform at a pre-Grammy party for the 55th Grammy Awards and attended both the ceremony and red carpet in Los Angeles. She has received the Mnet America Rising Star Award.
2013–2014: A's Doll House, Japanese Debut & Magazine
On July 4, 2013, Ailee announced that she would release her second mini album entitled, A's Doll House, on July 12. The album's single "U&I" topped music charts within four hours of release and earned Ailee her first "All-Kill" status. Popularity for the physical album was also deemed high when nearly all stores in Korea were sold out of the album on the first day of release. Orders overwhelmed the amount of stock, and a representative from Ailee's agency stated, "The rate at which this album is selling is many times greater than the previous album's."
On August 4, 2013, it was revealed that Ailee would be making her Japanese debut with "Heaven" under Warner Music Japan. The music video was released on October 21. Ailee started to promote the song with a showcase at Shibuya O-East, Tokyo, on October 21. The single was released on November 6, and also included the song "Starlight". On November 10, 2013, Korean pop gossip site AllKPop.com published a story containing several nude photos of Ailee taken prior to her debut as a singer. The following day, YMC Entertainment issued a statement claiming that "the pictures are of her she took when she was offered to be a lingerie model. [She] took nude photos because they wanted a better judgment of her body but the company was unable to be contacted after she took them. She reported them to the police and it was later found that she was scammed by a company who approached other college girls as well. Ailee discussed the matter with her ex-boyfriend, a former AllKPop employee. On 24 November, a 2009 police report filed by Ailee revealed that Ailee had sent the pictures to her friend over Facebook, only to find out her friend's Facebook account had been hacked. As a result of the scandal, Ailee was removed from several advertising campaigns, including for fried chicken company Kyochon. Kyochon responded, "Ailee's commercial contract hasn't ended. But consumers have been showing sensitive reactions to Ailee's recent situation, and Ailee's agency is also not entirely keen on the singer's exposure at this time, so we took certain steps."
On December 16, 2013, it was revealed that Ailee would be making a comeback after a six-month hiatus in January 2014. A music video teaser was released on January 2 ahead of the full release. Both the full music video and the full digital song were released on January 6. The music video features MBLAQ's Lee Joon. "Singing Got Better" reached #1 on Korea's major charts: Mnet, Bugs, Olleh, Soribada, Naver Music, Daum Music, and Genie. Ailee again made an appearance on an episode of Immortal Songs, the broadcast date being April 12, 2014. The theme for the episode was "American Songs Famous in South Korea", and Ailee was chosen first to which she performed a rousing and emotional rendition of Whitney Houston's "I Will Always Love You", a song originally written and recorded by country singer Dolly Parton released in 1974. She received 409 points for her performance, despite later losing in the episode; her performance remains critically acclaimed and well known for its final key change, and remains as one of the most watched Immortal Songs performances on YouTube. On September 16, 2014, it was announced that Ailee would be having a comeback through YMC Entertainment's official Twitter account. On September 21, 2014, the teaser for Ailee's "Don't Touch Me" was released. It was written by Min Yun-jae, Jakops, and Ailee. The full MV was released in September 25, 2014. Later that day, promotions for her new album, Magazine, commenced. It peaked at #2 for the Gaon Single Chart. She won the first trophy for "Don't Touch Me" in October 5, 2014, on SBS Inkigayo.
2015–2016: First Solo Concert, First Studio Album VIVID & A New Empire
After wrapping up her joint Unite the Mic Tour with Jay Park and San E in Toronto in March 2015, plans were revealed for Ailee to hold a solo concert three years after her debut. On May 19 it was confirmed that Ailee will hold her first solo concert titled Fatal Attraction on July 4 at the Gymnastics Stadium at Seoul Olympic Park, a concert venue that holds the capacity of 3000 seats. According to YMC Entertainment, "Ailee will stage a performance with a power and passion that she wasn't able to show before with her television appearances". Tickets were released on May 27 through online retailer Interpark and broke the record for the fastest-selling tickets on the site. Ailee was joined on stage several times by different artists, who helped her sing her many duets and collaborations. She sang 'Shut Up' with Showry, 'Like Nobody Knows' and 'Comma 07' with Cheetah, 'Wash Away' and 'Officially Missing You' with Geeks, 'NimA' and 'Shower of Tears' with Baechigi, and 'Touch My Body' and 'Let's Go Travel' with Shin Bora.
On September 20, 2015, it was announced that Ailee would be having a comeback through YMC Entertainment's official Twitter account. On September 8 it was revealed that Ailee had suffered a foot injury while filming for her music video the day before. As a result, YMC Entertainment stated that Ailee's comeback might be pushed back. On September 29 it was announced that Ailee would be going through with her comeback promotions as planned. The one condition was that Ailee would be sitting down for all of her promotion activities. An affiliate related to her comeback activities relayed, "Ailee's foot is not fully healed yet. But she was so determined to keep her promise with her fans that she insisted on going through with the comeback." A video teaser of her title track entitled "Mind Your Own Business" (너나 잘해) was released on 1theK's YouTube page on September 22. Ailee's first full-length album, VIVID, was released on September 30, 2015. She won her first trophy for this promotion on October 7 on Show Champion. Ailee was awarded the Best Female Vocal Award for the third year in a row at MAMA 2015, this time for "Mind your own business.
On July 13, 2016, Ailee was confirmed to participate as a judge on Superstar K 2016.
On August 16, it was announced that Ailee was currently in preparations for her next album. It was stated that she worked on with a variety of several artists; one of them was revealed to be Yoon Mirae. Her new album will also include a song featuring hip-hop duo and label mate Baechigi. On August 19, the teaser for the music video of "If You", was posted on LOEN and YMC Entertainment's YouTube channel. The teaser features Nayoung of I.O.I. The single "If You" is a pre-release track described to be a retro-soul tack, produced by the same lyricists and composers of "Dream", a popular duet between Miss A's Suzy and EXO's Baekhyun. The song was also co-written and produced by Park Geuntae, who also produced Ailee's "Evening Sky" from Invitation. The music video was released on August 23, 2016. "If You" subsequently hit number 1 on several charts within a day, topping the MelOn roof, Gaon Weekly Chart for Digital Download, and BGM charts. On December 2, Ailee was again awarded with Best Vocal Performance, this time for "If You", at the Mnet Asian Music Awards, a record-breaking consecutive fourth-year win in the category. On September 28, YMC Entertainment's official Twitter announced the teaser for the title track "Home" on her next album, A New Empire. On October 5, A New Empire was released, along with the music video for "Home" that was officially released on LOEN and YMC Entertainment's official YouTube channel. The music video and song features Yoon Mirae. The album also features artist Eric Nam. A New Empire peaked at #10 on the Gaon Album Chart, and #9 on the US World Albums (Billboard) Chart.
2017–present: Perfect All-Kill, Speculated American Debut & First Solo Concert Tour
On January 4, it was announced that Ailee would be releasing a single for the South Korean cable television series Goblin, or Guardian: The Lonely and the Great God OST. The single itself, a ballad, known as "I Will Go to You Like the First Snow" (첫눈처럼 너에게 가겠다), was released for digital download on January 7. The single was part 9 in a series composed of high-charting singles. Its initial release was not paired with a music video, unlike some of the previous releases from the OST, but it was well received in its first week on music charts, debuting 19 on the Gaon Chart in the week of January 1–7. On January 12, Ailee achieved a Perfect All-Kill, her first, for the single hit Number 1 on all South Korean music sites listed on iChart. For the week of January 8–14, the single also moved up 18 spots, topping the Gaon Chart. On January 19, it was declared that the single achieved a "Triple Crown", also Ailee's first, for taking Number 1 on the Gaon Combined Digital Chart, Online Download Chart and Online Streaming Chart. As of February 1, the single has managed to clench onto the top spot for three weeks.
On March 9, Gaon Chart revealed that Ailee's OST "I Will Go to You Like the First Snow" took first place on February's combined monthly digital chart. It was the second month in a row that the song has sat in this position, after also taking the top spot on the chart back in January. It is the first and currently only song to top the monthly chart for two different months in the Gaon Chart's history. "I Will Go To You Like the First Snow" surpassed 100 million streams and 1,5 million downloads on Gaon in May 2017, the first song released in 2017 to do so. On June 10, 22 weeks after its release, Ailee's OST brooke the record for most streamed song per year on Gaon since 2010, with a total of 111,770,770 streams. On July 7 Gaon revealed the 2017 Half-Year Digital, Download and Streaming Chart. "I Will Go to You Like the First Snow" topped all of the charts. For her work on the OST, Ailee won a Daesang for Best OST at the Korea Cable TV Awards 2017. On May 19 it was announced that "I Will Go to You Like the First Snow" had placed first on the Music Bank OST chart for a record-breaking 18 weeks. The OST has the longest consecutive No. 1 wins of all time, beating out the 2012 Reply 1988 OST "All for You" which had 14 wins. As of June 1 "I Will Go To You Like the First Snow" has achieved 60 PAK (Perfect All Kill) and stayed #1 on Melon for 752 hours. It is the first time for an OST to stay #1 on Melon for more than 600 hours. On June 2, Ailee's OST achieved 200,000 likes on Melon, making it the third most liked song on Melon of all time. Ailee is also the first female solo artist, and the first OST, to have achieved 200,000 likes on Melon.
During this period, music label WestSide Entertainment, the management agency responsible for the names such as Nelly and Keyshia Cole, teased the debut for A.Leean, a "famous singer" under a "new alias". Although it has not been officially confirmed, and despite an absence of any public appearance or promotion by the artist, there has been massive speculation that this artist is none other than Ailee. The management agency had discussed that the reason for this alias is to minimize the effects of racial prejudice the charts seem to have towards Asians in the American music industry. On January 6, a preview of the single "Fall Back" was released, a day before its official limited release. The single "Fall Back" is a uptempo dance-pop, synthpop song. On January 12, the single became available for purchase on all major music sites, and the day after, "Fall Back" became available on the streaming outlet Spotify; and on January 18, the full official lyric video for the single was released on the ALeeanVEVO channel, which reached 50 000 views four days later. The lyric video is in the style of a comic, which story arc, according to the management agency, will continue for any upcoming singles by A.Leean.
Ailee previously held two Christmas concerts in Seoul titled Welcome Home at Kyunghee University´s Grand Peace Palace on December 24–25, 2016. The concerts were in the theme of her "home", which was also the title track of her latest album A New Empire. Due to the success of the concerts, it was announced that Ailee would be holding her first nationwide tour. Ailee embarked on the Welcome Home Tour in Daegu on April 1, 2017. She has performed songs from her own discography, as well as songs from her popular performances on Immortal Songs: Singing the Legend, Duet Song Festival and Fantastic Duo. As of June 3 Ailee's tour has visited six cities - Seoul, Daegu, Suwon, Daejeon, Busan and Gwangju. Guest performers have included Eric Nam, Tak, Amber, Lee Min-jeong and Park Soo-bin. On May 5 it was announced that Ailee will be holding her first solo concert in Taiwan titled Ailee - Hello Taipei 2017. The concert will be held on June 25 in The City Hall at Taipei International Convention Center. Tickets for the concert were released on May 27. 68% of the tickets were sold out within one hour, and the concert was completely sold out by the end of the day. On June 21, Ailee held a collaboration concert with Brian McKnight and Zion.T titled SUPERSTAGE Concert. The concert was held at the Jamsil Arena in Seoul. Ailee performed songs from her own discography and also sang a duet, "Whenever You Call", with Brian McKnight.
Discography
Vivid (2015)
Welcome Home Tour
Welcome Home Tour is the first nationwide tour by artist Ailee, in support of her fourth extended play A New Empire. The tour visited 6 cities through 2016 and 2017.
Set list
Tour dates
Co-headlining Tours and Concerts
2014: Winter Concert with Eric Benet
2014: Someday Concert with Wheesung
2015: Unite the Mic Tour with Jay Park and San E
2015: Back to School Concert with Wheesung
2016: Come Here! Concert with Yoon Min-soo
2017: SUPERSTAGE Concert with Brian McKnight and Zion.T
References
Ailee Wikipedia
(Text) CC BY-SA