The film was originally to be scored by Erich Wolfgang Korngold. However, production of the film was postponed until 1947, by which time Korngold had retired from scoring motion pictures. He was replaced by Max Steiner.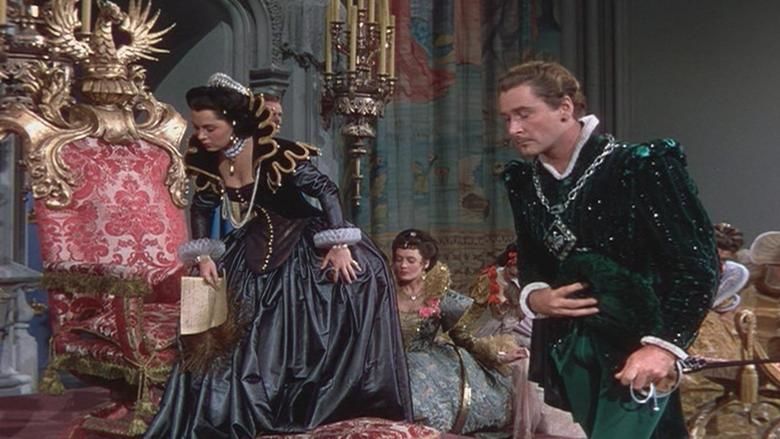 Late in the reign of Elizabeth I of England, Spanish noble Don Juan de Maraña (Errol Flynn) is repatriated from London to Madrid, following a diplomatic scandal caused by his dalliance with the British fiancée of a Spanish nobleman. The Spanish ambassador in London, Count de Polan (Robert Warwick), an old family friend, sends a letter of recommendation to Queen Margaret (Viveca Lindfors) of Spain.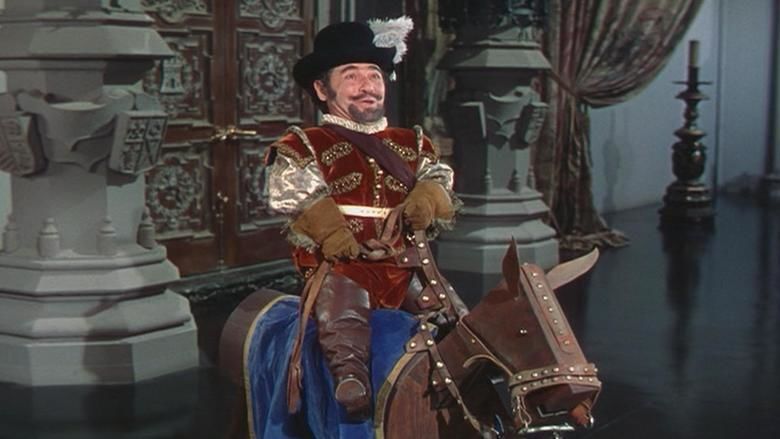 He requests that she provide an opportunity at the Spanish court for the rehabilitation of Don Juan's reputation from the swirling gossip and scandal that have followed him around Europe in the wake of his many illicit love affairs. Accepting her old friend's suggestion, Queen Margaret thus appoints Don Juan as a fencing instructor to the Royal Spanish Academy, where he is a great success. During his time at court, he secretly falls in love with the Queen but remains a staunchly loyal subject to her and her irresponsible and weak husband, King Phillip III (Romney Brent).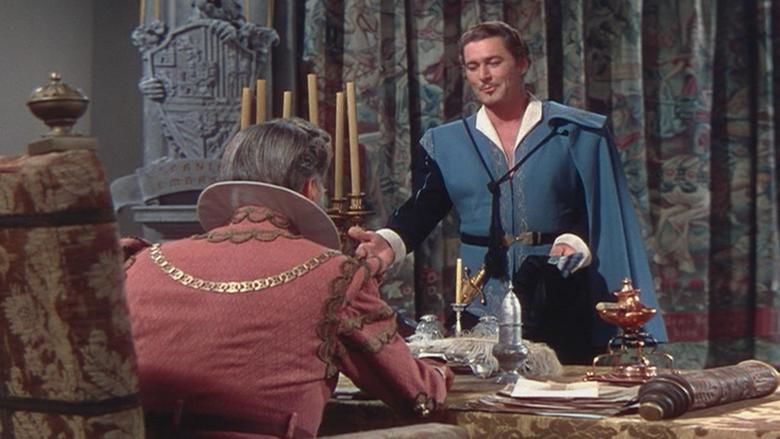 Don Juan discovers a treacherous plan by the Machiavellian Duke de Lorca (Robert Douglas), who is holding the loyal Count de Polan as a secret prisoner. The Duke is plotting to depose the monarchs, usurp their power over Spain, and declare war on England. With the support of his friends at court, Don Juan heroically defends the Queen and the King against de Lorca and his henchmen, finally defeating his plan in a duel to death, saving Spain.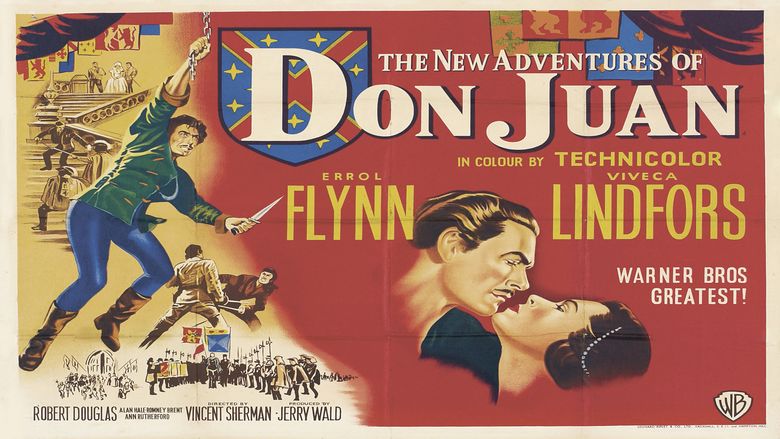 The queen professes her love for Don Juan, now seeing his many virtues. Despite loving her deeply, more than any other woman in his life, he says that they could never be happy or survive such scandal. Both her subjects and Spain would fair poorly under the sole rule of the king. They both have a higher duty that must be served. Since the queen is the one woman he truly loves and can never rightfully have, he asks that she allow him to leave court and to continue his life elsewhere. She painfully grants him his wish, and he leaves the palace forever to continue his journeys in Spain.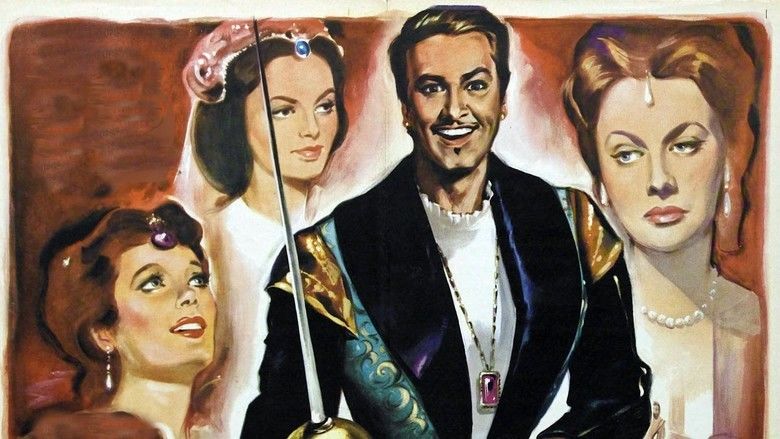 The film was originally meant to be directed in May 1945 under the direction of Raoul Walsh but was postponed for two and a half years due to script problems and industrial unrest in Hollywood after the war. Warner Bros were encouraged in 1947 by a successful reissue of Flynn's earlier starring vehicles, The Adventures of Robin Hood (1938) and The Sea Hawk (1940).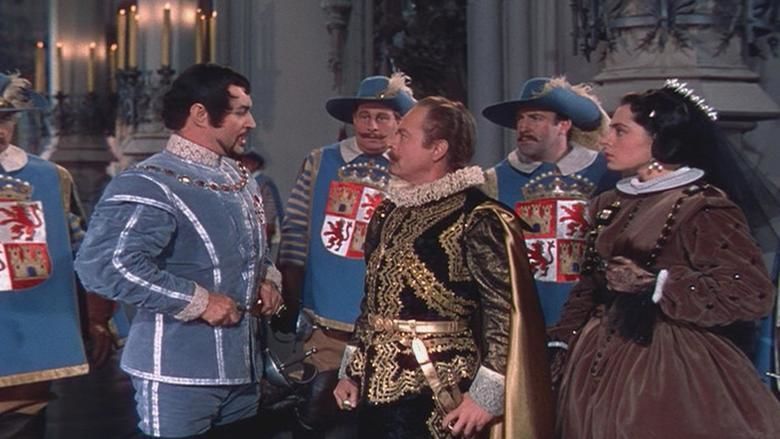 Shooting eventually began in October 1947. Errol Flynn was suffering from poor health, allegedly from a mild heart condition and recurrent bouts of hepatitis. According to film historian Tony Thomas, Flynn drank heavily during the production's shooting. Filming was frequently halted due to Flynn's physical condition and by frequent changes and replacements in production personnel. In the famous on-screen leap from the head of a long staircase, Flynn was doubled by stunt expert Jock Mahoney. In the silent film Don Juan (1926), Flynn's idol John Barrymore performed a similar leap without a stunt double. At the end of the picture, the young woman in the coach asking Don Juan for directions is Flynn's wife, Nora Eddington.
Parts of the film's score were adapted years later by composer Ian Fraser for the George Hamilton swashbuckling comedy film Zorro, The Gay Blade (1981). A portion was also used in two scenes in the film The Goonies (1985), although in the first scene, it accompanied a TV broadcast of the earlier film Captain Blood (1935).
The chase scene early in the film used recycled footage from The Adventures of Robin Hood (1938), and is then followed by a grand procession with recycled outtakes from The Private Lives of Elizabeth and Essex (1939), both starring Errol Flynn and Alan Hale. The film is the last of 13 in which Hale and his close friend Errol Flynn appeared together. Hale died on January 22, 1950, just over a year after this film's theatrical release.
The film won the Academy Award for Best Costume Design, Color (Leah Rhodes, Travilla and Marjorie Best) and was nominated for the Academy Award for Best Art Direction-Set Direction, Color (Edward Carrere, Lyle Reifsnider).
The film was very successful in Europe but less so in the U.S. and struggled to recoup its large budget. From this point on, Warner Bros reduced the budgets of Flynn's films.
It recorded admissions of 3,763,314 in France, making it the 7th most popular film in the country that year. In the US it made $1.9 million.