7.2

/

10

Alchetron

7.2

Rate This




Story by

George Gordon Byron






Language

SilentEnglish intertitles

Release date

August 6, 1926 (1926-08-06)

Cast




Similar movies

Mad Max: Fury Road

,

Salt

,

Don Juan DeMarco

,

Jack Reacher

,

Blue Is the Warmest Color

,

Green Lantern: Emerald Knights




Tagline

A Super Spectacle Depicting the Romantic Adventures of THE LORD OF ALL LOVERS!
The famous playboy Don Juan (John Barrymore) grows up believing women only lead a man to ruin, and therefore spends his days treating them as conquests. When the duplicitous Lucrezia Borgia (Estelle Taylor) attempts to ensnare Don Juan, and he rebuffs her advances in order to pursue the virtuous and innocent Adriana della Varnese (Mary Astor), Lucrezia plots to ruin Don Juans budding true love by threatening Adrianas father and manipulating Don Juan toward committing murder.
Contents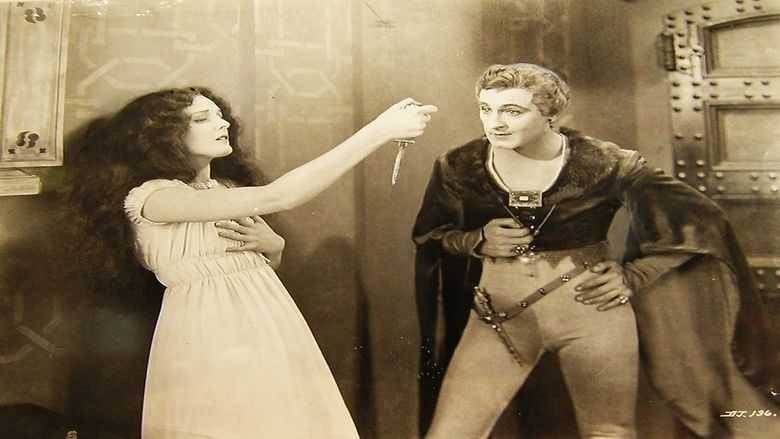 Don Juan is a 1926 American romantic adventure/drama film directed by Alan Crosland. It is the first feature-length film with synchronized Vitaphone sound effects and musical soundtrack, though it has no spoken dialogue. The film is inspired by Lord Byrons 1821 epic poem of the same name. The screenplay was written by Bess Meredyth with intertitles by Maude Fulton and Walter Anthony.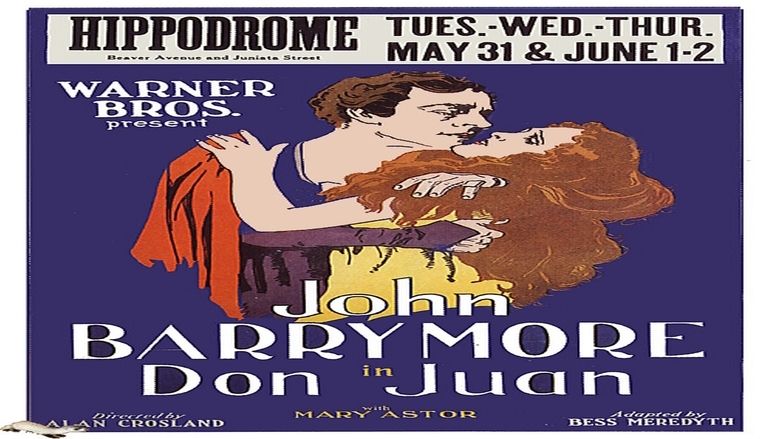 Don Juan stars John Barrymore as the hand-kissing womanizer. The film has the most kisses in film history, with Barrymore kissing (all together) Mary Astor and Estelle Taylor 127 times.
If there was one thing that Don Juan de Marana learned from his father Don Jose, it was that women gave you three things - life, disillusionment and death. In his father's case it was his wife, Donna Isobel, and Donna Elvira who supplied the latter. Don Juan settled in Rome after attending the University of Pisa. Rome was run by the tyrannical Borgia family consisting of Caesar, Lucrezia and the Count Donati. Juan has his way with and was pursued by many women, but it is the one that he could not have that haunts him. It will be for her that he suffers the wrath of Borgia for ignoring Lucrezia and then killing Count Donati in a duel. For Adriana, they will both be condemned to death in the prison on the river Tigre.
Plot
In the prologue, Don Jose, warned of his wifes infidelity, seals his wifes lover alive in his hiding place and drives her from the castle; abandoned to his lust, he is stabbed by his last mistress, and with his dying words he implores his son, Don Juan, to take all from women but yield nothing. Ten years later, young Don Juan is famous as a lover and pursued by many women, including the powerful Lucretia Borgia, who invites him to her ball; his contempt for her incites her hatred of Adriana, the daughter of the Duke Della Varnese, with whom he is enraptured; and Lucretia plots to marry her to Donati and poison the duke. Don Juan intervenes and thwarts the scheme, winning the love of Adriana, but the Borgia declare war on the dukes kinsmen, offering them safety if Adriana marries Donati; Don Juan is summoned to the wedding, but he prefers death to marriage with Lucretia. He escapes and kills Donati in a duel; the lovers are led to the death-tower, but while Adriana pretends suicide, he escapes; and following a series of battles, he defeats his pursuers and is united with Adriana.
Cast
John Barrymore - Don Jose de Marana/Don Juan de Marana
Jane Winton - Donna Isobel
John Roche - Leandro
Warner Oland - Cesare Borgia
Estelle Taylor - Lucrezia Borgia
Montagu Love - Count Giano Donati
Josef Swickard - Duke Della Varnese
Willard Louis - Pedrillo
Nigel De Brulier - Marchese Rinaldo
Hedda Hopper - Marchesia Rinaldo
Myrna Loy - Mai, Lady in Waiting
Mary Astor - Adriana della Varnese
Lionel Braham - Duke Margoni (uncredited)
Helene Costello - Rena, Adrianas Maid (uncredited)
Helena DAlgy - Donna Elvira, Murderess (uncredited)
Yvonne Day - Don Juan (at age 5) (uncredited)
Philippe De Lacy - Don Juan (at age 10) (uncredited)
Emily Fitzroy - The Dowager (uncredited)
Johnny George - Hunchback/Castlekeeper/Informer (uncredited)
Gibson Gowland - Gentleman of Rome (uncredited)
Phyllis Haver - Imperia (uncredited)
Sheldon Lewis - Gentleman of Rome (uncredited)
June Marlowe - Trusia (uncredited)
Dickie Moore - Juan as a baby (uncredited)
Dick Sutherland - Gentleman of Rome (uncredited)
Gustav von Seyffertitz - Neri, the Alchemist (uncredited)
Helen Lee Worthing - Eleanora (uncredited)
Reception
Don Juan premiered in New York City at the Warners Theater on August 6, 1926. The film was critically acclaimed upon release, as well as a box-office success. It was produced at a cost of $789,963, the largest budget of any Warner Bros. film up to that point. The soundtrack for the film was performed by the New York Philharmonic.
Status and home media release
A print of Don Juan, including its Vitaphone soundtrack, still survives and is preserved at the UCLA Film and Television Archive. In 2011, the film, along with the original Vitaphone sound shorts, was released on manufactured-on-demand DVD by the Warner Archive Collection.
References
Don Juan (1926 film) Wikipedia
(Text) CC BY-SA
Don Juan (1926 film) IMDb
Don Juan (1926 film) themoviedb.org