Covid-19
Actor




1903-1960





Robert Warwick




Film actor






Robert Taylor Bien


October 9, 1878 (

1878-10-09

)

Sacramento, California, U.S.




Holy Cross Cemetery, Culver City




June 6, 1964, West Los Angeles, California, United States




Stella Latti (m. ?–1960), Arline Peck (m. ?–1909), Josephine Whittell




Rosalind Warwick, Betsey Warwick




Using OCLC Under PRISM, Using OCLC: A How-to-do-it Manual for Libraries




Sullivan's Travels, In a Lonely Place, Alias Jimmy Valentine, The Palm Beach Story, Against All Flags




Preston Sturges, George Sherman, Maurice Tourneur, Allan Dwan, Jesse Hibbs
Robert Warwick (October 9, 1878 – June 6, 1964) was an American stage, film and television actor with over 200 film appearances.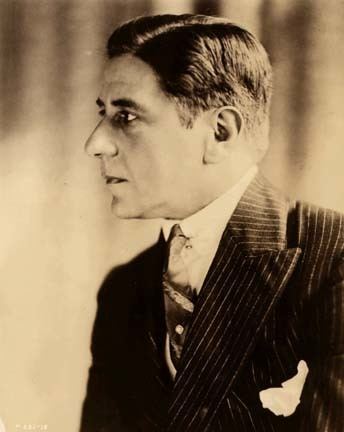 Warwick was born Robert Taylor Bien in 1878. Handsome and with a booming voice, Warwick trained to be an opera singer, but acting proved to be his greater calling. He made his Broadway debut in 1903 in the play Glad of It. One of his co-stars was a young John Barrymore, also making his Broadway debut. Both actors, over time, became matinee idols. For the next twenty years, Warwick appeared in such plays as Anna Karenina (1906), Two Women (1910), with Mrs. Leslie Carter, and The Kiss Waltz (1911) and Miss Prince (1912), in both of which he was able to display his singing voice, The Secret (1913), A Celebrated Case (1915) and Drifting (1922) with Alice Brady, not to mention several other plays through the end of the 1920s.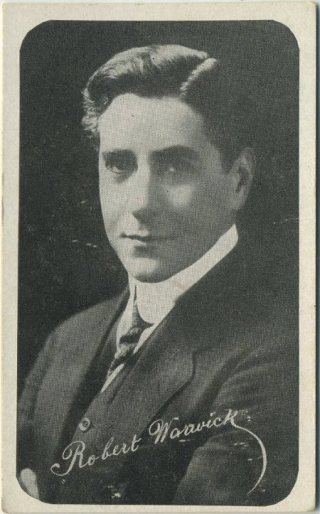 Warwick served in the United States Army during World War I as an infantry captain.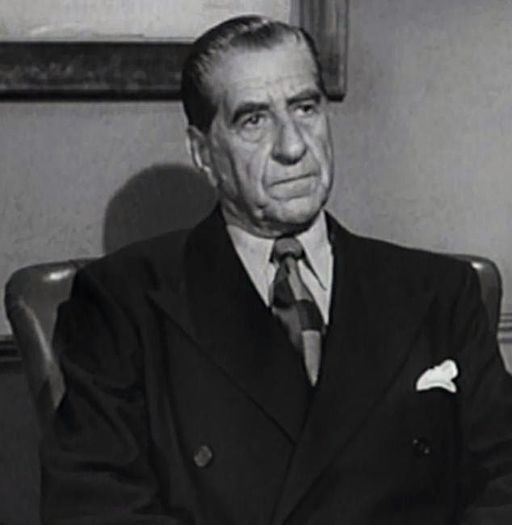 Warwick started making silent films in 1914. He made numerous productions in the 1910s primarily in Fort Lee, New Jersey. Two films, Alias Jimmy Valentine and A Girl's Folly, both directed by Maurice Tourneur have been preserved, and showcase Warwick as a silent actor, as well as Tourneur's directing talent, and both are available on home video. From the 1920s on, Warwick alternated doing plays and silent films. He was fifty when sound films arrived, and now middle aged with his matinee idol looks fading, he found plenty of work in character roles in which his voice recorded well. This eventually necessitated his moving permanently to California to be near the film studios when they moved to Los Angeles. Throughout the 1930s and 1940s, Warwick's dependable acting and resonant voice ensured that he was seldom out of work. His immense filmography includes such classics as The Little Colonel (1935) with Shirley Temple and The Adventures of Robin Hood (1938) with Errol Flynn. He was one of a number of actors favored by director Preston Sturges and appeared in many of his films, among them Sullivan's Travels (1941), I Married a Witch (1942), The Palm Beach Story (1942), Hail the Conquering Hero (1944), and Man from Frisco (1944).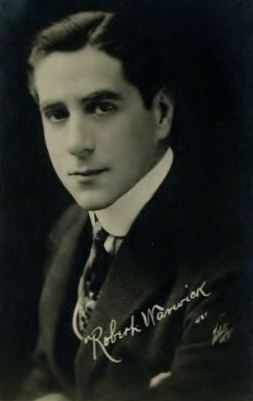 Warwick made numerous appearances on television almost from its initial popularity in the late 1940s. In his seventies he was still hard at work and made appearances on every type of television show from westerns like Broken Arrow and Sugarfoot to the adventure series Rescue 8, to the science fiction series The Twilight Zone, to the anthology series The Loretta Young Show.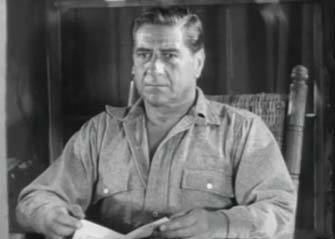 Warwick was divorced from his first two wives, but survived his third, actress Stella Larrimore (1905–60) (a sister of Francine Larrimore). Warwick died in June 1964 in Los Angeles, California, at the age of 86. By his first wife he had one daughter, Rosalind, who bore him two grandchildren; with his third wife, another daughter, Betsey, who was a prominent published poet in Los Angeles. Betsey, who died in 2007, is interred next to her father at Holy Cross Cemetery in Los Angeles. His and his wife Stella's headstones are engraved "Beloved Father" and "Beloved Mother".
Robert Warwick Wikipedia