Name

Robert Florey





Role

Director







Born

September 14, 1900 (

1900-09-14

)

Paris, France




Occupation

Director Screenwriter Journalist




Died

May 16, 1979, Santa Monica, California, United States




Spouse

Virginia Dabney (m. 1939–1979)




Books

Robert Florey, the French Expressionist




Awards

DGA Award for Outstanding Directorial Achievement in Television




Movies

Murders in the Rue Morgue, Frankenstein, The Beast with Five Fingers, The Cocoanuts, Women Without Names




Similar People

Joseph Santley, Slavko Vorkapic, James Whale, Sidney Fox, Victor Francen
Robert Florey The Life and Death of 9413 a Hollywood Extra 1928
Robert Florey (14 September 1900 – 16 May 1979) was a French-American director, screenwriter, film journalist, and occasional actor.
Contents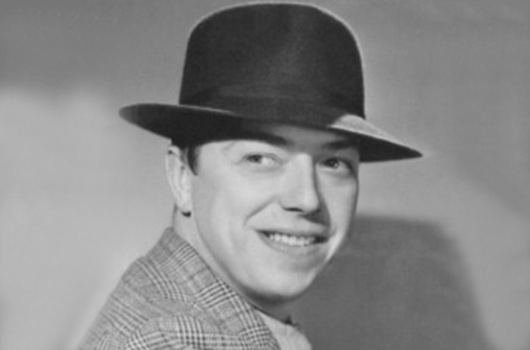 Born in Paris, and at first a film journalist, Florey moved to the United States in 1921. As a director, Florey's most productive decades were the 1930s and 1940s, working on relatively low-budget fillers for Paramount and Warner Brothers. His reputation is balanced between his avant-garde expressionist style, most evident in his early career, and his work as a fast, reliable studio-system director called on to finish troubled projects, such as 1939's Hotel Imperial.
He directed more than 50 movies. His most popular film is likely the first Marx Brothers feature The Cocoanuts of 1929, and his 1932 foray into Universal-style horror, Murders in the Rue Morgue is regarded by horror fans as highly reflective of German expressionism. In 2006, as his 1937 film Daughter of Shanghai was selected for preservation in the United States National Film Registry by the Library of Congress, Florey was called "widely acclaimed as the best director working in major studio B-films".
Life and work
Florey grew up in Paris near the studio of George Melies, and as a young man served as assistant to Louis Feuillade. In the 1920s he worked as a journalist, in Hollywood as assistant director to Josef von Sternberg, and shooting newsreel footage in New York, before making his feature directing debut in 1926.
In the late 1920s he produced two experimental (and very inexpensive) short films: The Life and Death of 9413--a Hollywood Extra (1928) co-directed with Slavko Vorkapich, and Skyscraper Symphony the following year.
Florey made a significant but uncredited contribution to the script of the 1931 version of Frankenstein. Florey was to be given the job of directing Frankenstein, and filmed a screen test with Bela Lugosi playing the monster, but Universal Pictures assigned him and Lugosi to Murders in the Rue Morgue instead. Florey, with the help of cinematographer Karl Freund and elaborate sets representing 19th century Paris, made Murders into an American version of German expressionist films such as Cabinet of Dr. Caligari (1920).
By the mid-1930s Florey settled into the studio system and produced vehicles for Warren William, Guy Kibbee, and Akim Tamiroff (briefly promoted as a lead actor). For some film historians, Florey's finest work is in these modest low-budget programmers and B movies. Florey hit a peak at Paramount in the late 1930s with Hollywood Boulevard (1936), King of Gamblers (1937), and Dangerous to Know (1938), all marked by fast pace, cynical tone, Dutch angles, and dramatic lighting.
He was also associate director to Charlie Chaplin on Chaplin's film Monsieur Verdoux (1947).
In 1953 Florey was one of the first seasoned feature directors to turn to television, and he did not turn back. He worked in the new medium for over a decade and produced shows for The Outer Limits, Alfred Hitchcock Presents, and The Twilight Zone. He also wrote a number of books, including Pola Negri (1927) and Charlie Chaplin (1927), Hollywood d'hier et d'aujord'hui (1948), La Lanterne magique (1966), and Hollywood annee zero (1972).
In 1950, Florey was made a knight in the French Légion d'honneur. His 1937 thriller, Daughter of Shanghai (1937), starring Anna May Wong, was added to the National Film Registry in 2006.
Complete filmography
This filmography lists Florey's credits as director of feature films, and is believed to be complete.
Short subjects
The Love of Zero (short), 1927
Hello New York! (aka Bonjour New York) (short), 1928
The Life and Death of 9413: a Hollywood Extra (short), 1928
Skyscraper Symphony (short), 1929
Fifty-Fifty (short), 1932
"The Incredible Dr. Markesan" Thriller Series, costars Boris Karloff, 1962
References
Robert Florey Wikipedia
(Text) CC BY-SA