7.8

/

10

Alchetron

7.8

Rate This





Theme song

The Nanny Named Fran




Final episode date

23 June 1999




Created by

Fran DrescherPeter Marc Jacobson

Developed by

Prudence FraserRobert Sternin

Starring

Fran DrescherCharles ShaughnessyDaniel DavisLauren LaneNicholle TomBenjamin SalisburyMadeline ZimaRenée TaylorAnn Morgan GuilbertRachel Chagall

Ending theme

"The Nanny Named Fran" (Instrumental)

Cast

Similar

Happily Divorced, Everybody Loves Raymond, Friends
The Nanny is an American television sitcom which originally aired on CBS from 1993 to 1999, starring Fran Drescher as Fran Fine, a Jewish fashion queen from Flushing, New York who becomes the nanny of three children from the New York/British high society.
Contents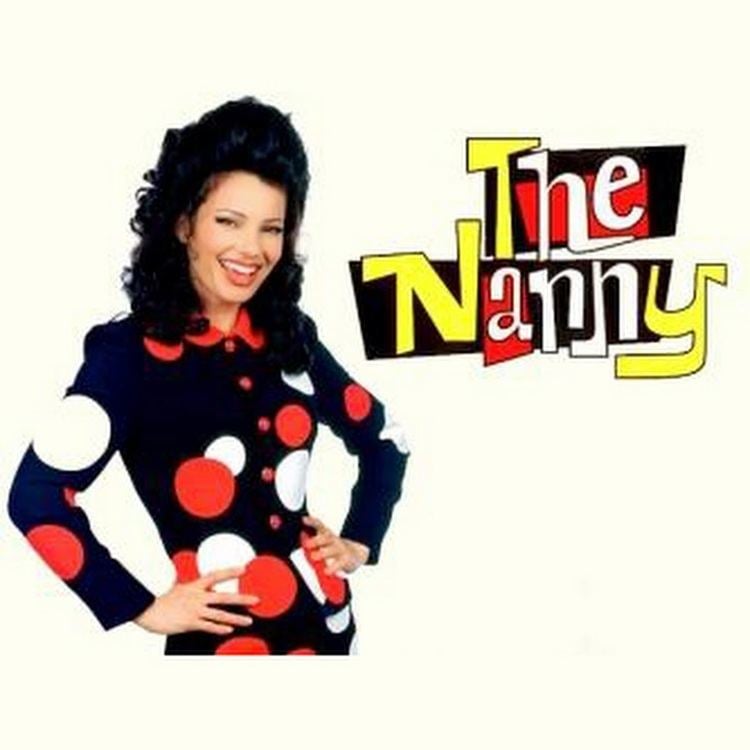 The show was created and produced by Drescher and her husband Peter Marc Jacobson, taking much of its inspiration from Drescher's personal life growing up in Queens, involving names and characteristics based on her relatives and friends. The show earned a Rose d'Or and one Emmy Award, out of a total of twelve nominations, and Drescher was twice nominated for a Golden Globe and an Emmy. The Sitcom has also spawned several foreign adaptations, loosely inspired by the original scripts.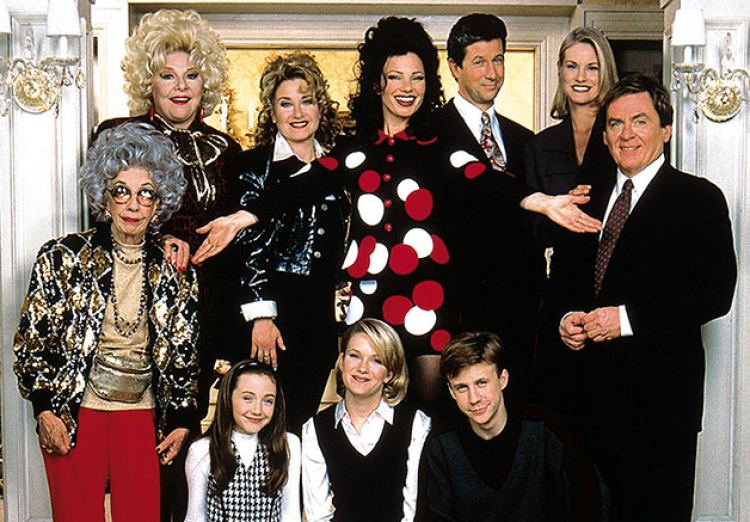 Plot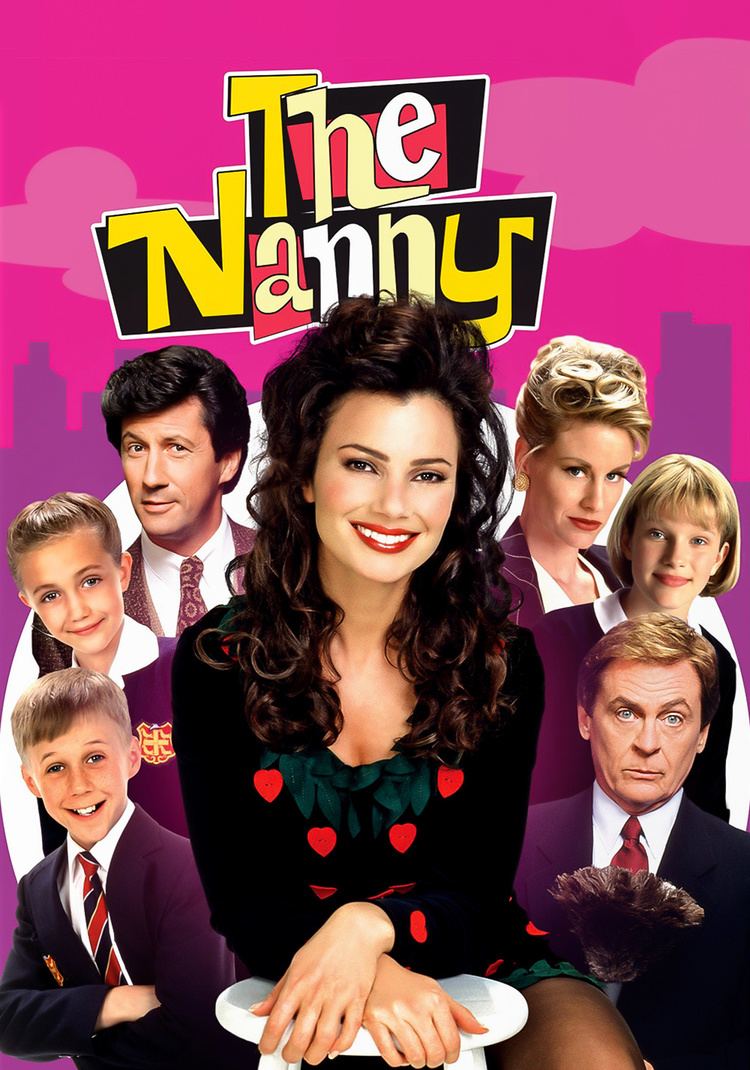 Jewish-American Fran Fine turns up on the doorstep of British Broadway producer Maxwell Sheffield (Charles Shaughnessy) to sell cosmetics after having been both dumped and fired by her boyfriend and employer Danny Imperialli. Instead, she finds herself the nanny of Maxwell's three children, Maggie, Brighton, and Grace. Maxwell Sheffield is unhappy about it at first, but Fran turns out to be just what he and his family needed.
While Fran Fine manages the children, butler Niles (Daniel Davis) manages the household and watches all the events that unfold with Fran as the new nanny. Niles, recognizing Fran's gift for bringing warmth back to the family, does his best to undermine Maxwell's business partner C.C. Babcock (Lauren Lane) who has her eyes on the very available Maxwell Sheffield. Niles is often seen making witty comments directed towards C.C with C.C often replying with a comment of her own in their ongoing game of one-upmanship.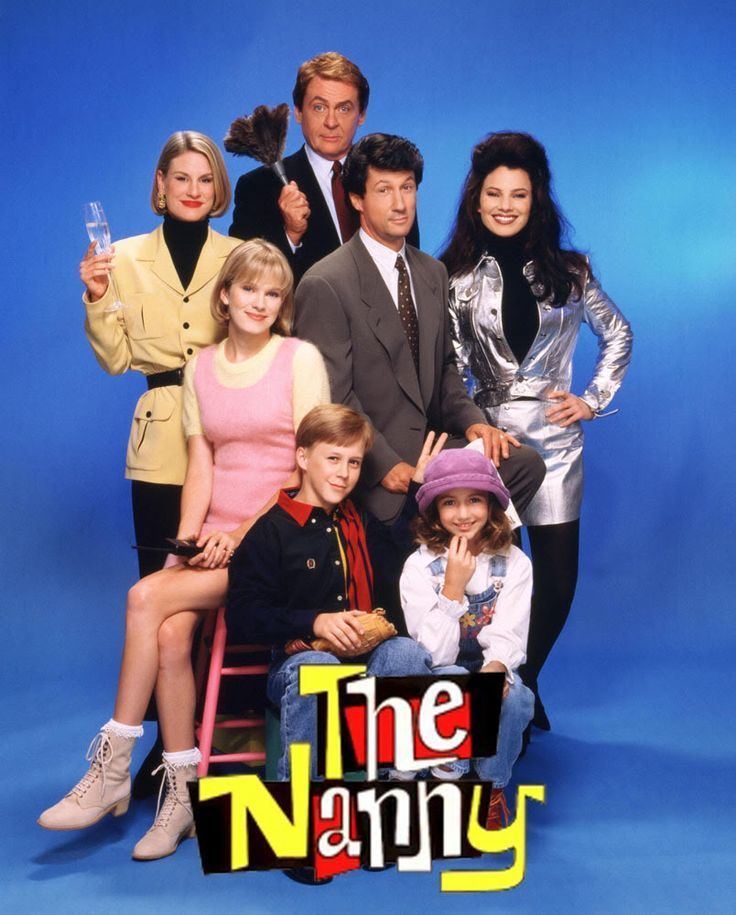 As the series progresses, it becomes increasingly obvious that Maxwell is smitten with Fran even though he won't admit it, and Fran is smitten with him. The show teases the viewers with their closeness and "near misses" as well as with an engagement. Towards the later seasons, they finally marry and expand their family by having fraternal twins. By the end of the series, it's also clear that Niles and C.C.'s constant sharp barbs are their bizarre form of flirtation and after a few false starts (including multiple impulsive and failed proposals from Niles) the pair marry in the series finale.
Main characters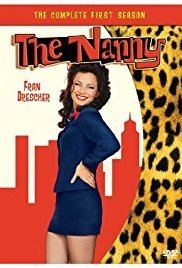 Fran Fine is the nasal voiced, outgoing protagonist of the series who stumbles upon the Sheffields' doorstep and winds up as the nanny to Mr. Sheffield's three children: Maggie, Brighton, and Grace. She starts off working for her boyfriend Danny Imperialli in a bridal shop but is dumped and fired not long after by that same boyfriend. She ends up meeting Maxwell Sheffield and his family while going door to door to sell cosmetics. Her character has an outgoing and humorous personality. Fran, as a result of her mother's overbearing personality, often feels the need to date and is compelled to get married as well. She is usually seen getting into trouble and having to solve those problems through using her street smarts.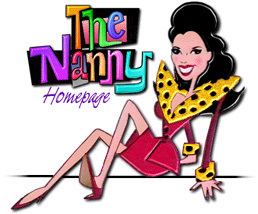 Maxwell Sheffield is the male protagonist who ends up hiring Fran Fine to watch over his three children, Maggie, Brighton, and Grace. He is a widowed Broadway producer, having lost his wife Sara four years before the start of the series. While he does have some success as a Broadway producer, he remains constantly in the shadow of his rival Andrew Lloyd Webber, who always seems to have the upper hand. He does not spend a lot of time with his children due to his busy schedule, hence he ends up hiring Fran Fine as the children's nanny. Despite his mutual attraction to Fran, he tries to keep their relationship professional for fear of commitment.
Margaret Sheffield is the eldest child of Maxwell Sheffield. She is constantly seen bickering with her brother, Brighton, who views her as a nerd. While she is constantly fighting with Brighton, her relationship with her sister, Grace, is more one of mentorship. Towards the beginning of the series, Maggie is shy and awkward but, with Fran's influence, she becomes a somewhat popular young woman. Upon meeting Fran Fine, the two bond almost instantly.
Brighton Sheffield is the middle child of the family and the only son of Maxwell Sheffield. Due to being the only son, he often feels left out. This causes him to purposely bring about trouble for his two sisters. He doesn't bond with Fran Fine at first, having disliked all his previous nannies, but eventually becomes close with her as well. He plans to become a Broadway producer, like his father.
Grace Sheffield is the youngest child in the Sheffield family. She has a habit of naming medical conditions and complicated words. When Fran first became her nanny, Grace was in therapy. But, under Fran Fine's influence and guidance, she eventually doesn't need therapy any more. As the two became close to one another Grace started picking up some of Fran's Jewish slang and dressing habits, eventually thinking of Fran as a mother to her.
C.C. Babcock is the egocentric business partner of Maxwell Sheffield, with whom she has been working for almost 20 years. She clearly wants him as more than a business partner. Maxwell, however, appears oblivious and Babcock has yet to make a serious move on him. She never seems to be able to remember the names of Maxwell's three children. From her first meeting with Fran Fine, she accurately views the newly hired nanny as a threat and tries to undermine her. Fran is not C.C.'s only enemy in the Sheffield house, as she has an even more contentious relationship with his longtime butler Niles (who hates her just as much as she hates him).
Niles is the loyal butler and chauffeur for the Sheffield family. He and Maxwell have known each other their whole lives. He bonds with Fran Fine immediately, viewing her as the breath of fresh air that the Sheffield family needs. Niles is known as the household snoop as he is constantly seen listening in on conversations via intercoms, keyholes, and even in the very rooms where the conversations are taking place. He tends to manipulate events in Fran's favor to undermine C.C., his nemesis. In spite of this, over time it becomes clear that Niles has himself fallen for C.C. and their contentious relationship is a cover for mutual lust.
Main cast
The Nanny maintained an ensemble cast, keeping the same SET of characters for its entire six-season run. Renée Taylor, Ann Morgan Guilbert, and Rachel Chagall were only given starring credit for their roles in the final season, even though they appeared in most episodes of the series, particularly in seasons where the role of the Sheffield children was somewhat reduced.
Guest stars
Although largely operating around the main ensemble cast, The Nanny featured an enormous number of guest stars over the years. Notable repeat guests included Lainie Kazan as Fran's paternal aunt Freida Fine, Steve Lawrence as Fran's never before seen father Morty Fine, Pamela Anderson as Fran's nemesis Heather Biblow, Ray Charles as Yetta's fiancé Sammy, Spalding Gray as Dr. Jack Miller, Fred Stoller for the frequently featured pharmacist Fred, and Andrew Levitas as Maggie's boyfriend Michael.
Some celebrities guested as characters in single episodes, such as John Astin, Roseanne as Fran's cousin Sheila, Joan Collins as Maxwell's stepmother, Robert Vaughn as Maxwell's father, and Dina Merrill as his mother. Others appeared as themselves, primarily in connection with Maxwell's business relations, such as Bob Barker, Chevy Chase, Billy Ray Cyrus, Lesley-Anne Down, Erik Estrada, Dan Aykroyd, Joe Lando, Richard Kline, Bette Midler, Eydie Gormé, Jane Seymour, Cloris Leachman, Elizabeth Taylor, Elton John, Jason Alexander, Lamb Chop and Shari Lewis, Andrew Dice Clay, Lynn Redgrave, Hugh Grant, Margaret Cho, Jeanne Cooper, Melody Thomas Scott, Eric Braeden, Shemar Moore, Joshua Morrow, Hunter Tylo; media personalities Roger Clinton, Alicia Machado, Rita Moreno (who would later play Fran's mother, Dori, on her later series, Happily Divorced), Jay Leno, David Letterman, Sally Jessy Raphael and Donald Trump; and musicians Ray Charles, Michael Bolton, Patti LaBelle, Lisa Loeb, Eartha Kitt, Brian Setzer, Celine Dion, Rapper Coolio, Whoopi Goldberg, Steve Lawrence, and Rosie O'Donnell. Jonathan Penner appeared as Fran's former fiance, Danny Imperialli. James Marsden appeared as Maggie's boyfriend, Eddie, and Telma Hopkins appeared as Fran's "mother" in the episode "Fran's Roots". Scott Baio made an appearance as a rookie doctor who was Fran's former schoolmate. Jon Stewart portrayed a Jewish love interest of Fran's until it was discovered at a family wedding that the two were cousins; on the June 29, 2011 airing of The Daily Show, Stewart stated he agreed to make an appearance after receiving a personal call from Fran Drescher.
Marvin Hamlisch appeared as Fran's former high school music teacher, a Marvin Hamlisch look-alike. Fran Drescher also reprised her role of Bobbi Fleckman from the 1984 film This Is Spinal Tap and made a cameo appearance as actor "Fran Drescher" in the third to last episode. Charles Shaughnessy had a double role as a foreign sultan in one episode. Drescher's real-life parents, Morty and Sylvia, initially appeared as a couple in the waiting room of Grace's therapist and made subsequent appearances as Fran's Uncle Stanley and Aunt Rose; her Pomeranian Chester appeared as C.C.'s pet in more than a dozen episodes. Renée Taylor's husband, actor Joseph Bologna, and their son Gabriel Bologna, had minor roles as doctors on the show. Ray Romano appeared as Fran's former high school classmate Ray Barone, linking The Nanny with his comedy Everybody Loves Raymond. Romano and Drescher actually did know each other in high school. Tom Bergeron appeared as himself, the host of Hollywood Squares, in an episode in which Maxwell appeared as a star on the show's board as a replacement for Andrew Lloyd Webber. Tyne Daly appeared as a fellow nanny facing forced retirement. David Letterman made an uncredited appearance during a fantasy sequence, where Fran describes how she exaggerated her fame to impress a pen pal.
Theme song
The show's original theme was the song "If My Friends Could See Me Now", performed by Gwen Verdon from the 1966 Broadway musical Sweet Charity, but this theme was scrapped after the pilot episode, and it was only heard in the pilot episode in the original CBS run (all syndicated airings of the episode replaced the theme, and removed any mention of it in the closing credits).
The second theme song, "The Nanny Named Fran", which was written by Ann Hampton Callaway and performed by her and her sister Liz Callaway, would be the theme song for the remainder of the series (and would replace the former theme in syndicated reruns of the pilot episode). Two instrumental versions of the theme song were used in the closing credits, one that is a direct instrumental version of the theme (used only in a few season one episodes), and another that sounds slightly different from the theme song (although the end of the closing theme features an instrumental portion taken almost directly from the main title theme).
Opening credits
The opening sequence for the pilot featured Fran in front of a white background, getting herself made up going to work as the nanny; at the end of the sequence, it shows Fran heading toward a stroller and a lipstick print appears to the above right.
Along with the change of the theme song from "If My Friends Could See Me Now" to "The Nanny Named Fran" came the change of the opening sequence, which like the theme, describes (with the main characters in animated form) the story of how Fran Fine went from being fired from the bridal shop by Danny Imperiali to becoming the nanny of the Sheffield children. The opening sequence remained the same even though Renée Taylor, Ann Guilbert and Rachel Chagall began to be credited as "starring" in the in-show credits beginning in season five. The only change to the sequence was in season six when producer Kathy Landsberg was promoted to co-executive producer of the series as her producer credit was moved to the in-show credits, while the creator credits of Drescher and Jacobson, and the developer credits of Sternin and Fraser were added in its place.
The animated opening sequence begins with Fran Fine walking into the bridal shop, only to be kicked out by Danny Imperalli. Then, she hitches a ride in a cab, crosses the bridge from Queens, New York to Manhattan and arrives at the Sheffield mansion. Maxwell Sheffield opens the door and observes Fran. Then, he pulls her inside and she falls into the flower pot. Niles dusts her off and puts a cap on her head that reads Nanny. Fran whistles for Maggie, Brighton and Gracie and the four of them form a conga line. C. C. arrives at the door and Fran bumps the door with her hip to close it in her face. Finally, the Sheffields, Niles and Fran gather on the couch for a group picture similar to that of the One Day at a Time series opening. However, when Fran presses the camera's button, smoke emits from the camera, covering the entire group in dust.
Rosie O'Donnell employed the same team that created the Nanny's opening credits to do the opening credits for her popular daytime talk show. O'Donnell mentioned this in an interview with Drescher on that show.
Development
The Nanny began in 1991 with a chance meeting on a transatlantic flight between Drescher and Jeff Sagansky, at the time president of CBS Corporation, for whom she had starred in the short-lived TV series Princesses. Drescher persuaded Sagansky to let her and her then-husband Jacobson pitch an idea for a sitcom to CBS. Sagansky agreed to a future meeting once all of the parties were back in Los Angeles; however, neither Drescher nor Jacobson had any idea what to pitch.
Later, while in London, Drescher was visiting friend Twiggy Lawson and her family in London, England, where she went on a culture-clash shopping tour with Lawson's then teenage daughter. Drescher was inspired by her behavior towards the teenage daughter on the shopping trip as functioning in a less parental but "humorous [...] kind of Queens logic, self-serving advice" mode.
Drescher immediately called her husband in Los Angeles with her sitcom idea, which she pitched as a spin on The Sound of Music, except, in Drescher's words: "Instead of Julie Andrews, I come to the door." Jacobson replied: "That could be it" and the idea for The Nanny was spawned.
Back in Los Angeles, the pair pitched their idea to Tim Flack and Joe Voci, both in comedy development at CBS. Sagansky brought in experienced producers Robert Sternin and Prudence Fraser, another husband-and-wife team with whom Drescher had worked before while guesting on Who's the Boss? in 1985 and 1986. Interested, both couples teamed up to write the script for the pilot together, creating a character with the intention to build off Drescher's image. "Our business strategy was to create a show that was going to complement our writing, complement me as a talent," Drescher said in a 1997 interview with The Hollywood Reporter. As a result, the characters draw deeply on the Drescher family, including Fran Fine's parents, Sylvia and Morty, and grandmother Yetta, who all were named after their real-life counterparts. Drescher also drew from her own life in creating her character. Like the character in The Nanny, Drescher was born and raised in Flushing, Queens, and attended beauty school. However, unlike her on-screen counterpart, Drescher never worked in a bridal shop; Drescher wrote that into the character as a tribute to her mother, who did work in a bridal shop. While visiting with his relatives in Fort Lauderdale around the holidays, Sagansky watched a few episodes with his relatives, realized that he had a hit, and ordered a full 22 episodes for the first season.
Crew
Most of the early episodes of The Nanny were shot in front of a live studio audience on Stage 6 at the Culver Studios generally on Friday nights. During later seasons the taping was no longer performed before an audience due to the complexities of the fantasy sequences, costume changes, etc. On Mondays, the cast went through the script as a table read. On Tuesdays and Wednesdays, they rehearsed before the series' producers and executives. And, on Thursdays and Fridays, the series was shot using a Multi-camera set up in front of a live studio audience.
Nearly 100 crew members were involved in the shooting of a single episode. Although Drescher, Fraser, Jacobson and Sternin, the show's only executive producers for the first four seasons, coordinated "pretty much everything" at the beginning, according to Sternin, they eventually found their niche and in the following years, Drescher and Sternin decided to focus on writing story outlines along with Timothy Kavanagh of Montreal. Kavanagh, known mainly for his writing with Fraser, added a recognizable dry humor to the show. Jacobson presided over the writing team, and Fraser observed the run-throughs. The four of them were later joined by Frank Lombardi, Caryn Lucas and Diane Wilk, who served as the series' executive producer throughout the fifth and sixth season respectively.
Humor
The comedy in The Nanny was formulated with many running gags, which contributed heavily to the success of the series. Much of this formula was character-based, with all major characters possessing a specific trait or quirks that provided a source of parody for other characters. The conflicting elements of each character's own comedy were often played off against one another (Fran and Maxwell, Niles and C.C., Maggie and Brighton). Occasionally the characters would break the fourth wall and comment on the situations themselves, or Fran would comment to the audience or look into the camera. Other running gags are the many references to Beatles songs and the musicals Fiddler on the Roof and My Fair Lady. Most of the humor Fran uses is aimed toward a Jewish audience. She makes references to Yiddish words and teaches the Sheffield children to be stereotypical Jews (to never pay retail price, to go after men like doctors, etc.) Much of this humor is featured in scenes including her mother Sylvia.
At times, they would also make fun of the star's previous careers or real life off-screen time. This was noticeable when Yetta saw her reflection in the mirror and thought she was seeing Millie Helper from The Dick Van Dyke Show (the role that Guilbert played on that long-running show), Maxwell remembering how he wanted to hire a former cast member from Days of Our Lives but thought he wasn't "British" enough (a reference to Charles Shaughnessy's former series), C.C. using props to hide Lauren Lane's real-life pregnancy at the time, and Fran meeting her idol—Fran Drescher—who gave her a hint on what she (the TV Fran) was going to do in the next scene in the second-to-last episode in the last season. Drescher also appeared in the series as tough-talking music publicist Bobbi Fleckman, reprising her role from 1984's This Is Spinal Tap, setting up an obvious visual gag where Drescher (as the Nanny) would disguise herself as Fleckman in order to get Mr. Sheffield's attention.
More running gags include Fran's frequent references to classic TV sitcoms (such as Gilligan's Island and Bewitched) and her many eccentric family members (some never shown, most of them dying); Fran lying about her age—especially to men; Maxwell fighting through his rivalry with actual Broadway producer Andrew Lloyd Webber; Maxwell's physical resemblance to Pierce Brosnan; Sylvia loving food in excess; Niles delivering sharp one-liners, often aimed at C.C.; C.C. cold-heartedly reacting to situations that are usually sentimental to others (e.g. the death of Bambi's mother); Gracie psychologically analyzing various situations; Niles getting fired because he embarrasses Maxwell or gives Fran ideas that Maxwell extremely dislikes (such as when suggesting that Max, C.C. and Fran go to the Streisand house); Fran and Val lacking intelligence and obsessing over material possessions (e.g. clothes); frequent references to Fran's flamboyant wardrobe and her "big hair"; Fran frequently mentioning shopping at Loehmann's; Yetta making disconnected comments revealing her senility; Fran criticizing Maxwell's and Niles' reserved and inhibited British nature; Brighton morphing into a hopeless dork; Fran's attraction to Jewish males; Maxwell passing up the incredibly popular musical, Cats, then becoming upset when such an idiotic idea became a success; Niles' last name never being revealed; C.C. covering her long-unrevealed name (finally given as Chastity Claire in the series finale); C.C. failing to remember the names of the Sheffield children (even convinced by Niles in one episode that there was another child Sydney; note: she didn't have trouble remembering in the early seasons); Sylvia constantly nagging Fran to get married; Fran finding solace in food when she's depressed; Fran's father, Morty, often featured in the series but never actually seen (until portrayed by Steve Lawrence in a few later episodes); Morty's only physical trait being the fact that he is bald, in which he is always comically losing his wig, and has several head mannequins to hold different wigs; Niles offering obvious hints to Maxwell and Fran about them realizing they should be together and hints from each other; C.C. pining over her unrequited romantic interest in Maxwell; C.C. developing a nervous tic and eventually ending up in a sanitarium; Fran obsessing with Barbra Streisand. There was also the occasional tryst between Niles and C.C., contrasting with their typical open disdain for each other, which was actually love. Season 4 featured a running gag where both Fran and Maxwell kept secret from the other household members "The Thing" (the fact that in the season 3 finale Maxwell tells Fran he loves her, but then in the Season 4 premiere he takes it back). It's also following "The Thing" that whenever Maxwell makes comments denying he has feelings for Fran, she is temporary "paralyzed" (she can't feel her arm, her entire left side shuts down, etc.).
In addition, there is also a great deal of physical comedy in The Nanny including exaggerated falls and chases. Drescher's facial expressions, when shocked or surprised, can also be seen as reminiscent of Lucille Ball's portrayals of Lucy Ricardo and Lucy Carmichael. The parallels were suggested in a few episodes, where an exasperated Mr. Sheffield refers to Fran as "Mrs Carmichael", and asks in another: "Mr. Mooney fire you from the bank again?" Another Lucy reference (in which the family travels to Hollywood) is when he alludes to Fran and "Ethel" stealing John Wayne's footprints, and again when Maxwell says "Miss Fine, you got' some 'splaining to do!" like Ricky Ricardo often said to Lucy Ricardo. The episode that featured a visit from Elizabeth Taylor (who ironically appeared on Here's Lucy as a guest star) began with Maxwell and Niles trying to hide the visit from Fran ("Boys, boys, boys. Now do you think my mother gave birth to a dummy 25 years ago?") followed by her gripe "You never introduce me to any of the stars that you know; I've got a good mind to take Little Ricky and... oh. Never mind." Also, there was a reference from the episode of I Love Lucy called "Ricky has Labor Pains" where Lucy and Ethel dress up like men and go to Ricky's daddy shower. In an episode of The Nanny, Fran sees a man watching I Love Lucy on TV and the theme song plays and she gets a sneaky look on her face and she goes to Mr. Sheffield's men only club dressed as a man. Viewers for Quality Television called The Nanny "the '90s version of I Love Lucy. It was well written and entertaining."
Reception
The show performed poorly in its first year. When it was nearly canceled, Sagansky stepped in as its champion. According to Jacobson: "At all those affiliate meetings, he used to say, 'Stick by The Nanny!' He knew it was something special." The sitcom was the first new show delivered to CBS for the 1993 season and the highest-tested pilot at the network in years. The series was also hugely successful internationally, especially in Australia, where it was one of the highest-rated programs during the mid-to-late 1990s.
Although soon emerging as a favorite among the company, sponsors questioned whether the writers had ventured too far in terms of ethnicity and Drescher acted too obviously Jewish. The actress, however, declined to change Fran Fine into an Italian American: "On TV, you have to work fast, and the most real, the most rooted in reality to me is Jewish. I wanted to do it closest to what I knew." By contrast, the producers came to the conclusion that to oppose her should be a family of British origin, so "she wouldn't come across as Jewish so much as the American you were rooting for," Sternin explained. "The idea was to make her the American girl who happens to be Jewish rather than the Jewish girl working for the WASPs."
Syndication
The show began off-network syndication in September 1998, distributed by Columbia TriStar Television Distribution (now Sony Pictures Television Distribution) on various broadcast television networks in the U.S. The show had aired on Lifetime Television from 2000 until 2008. The show could also be seen on Nick at Nite from April 2009 to October 5, 2013, in the United States, but was pulled and its timeslot of 6AM-7AM was replaced with Hangin' With Mr. Cooper. It also appears on The Hallmark Channel in the Philippines, Super RTL and VOX in Germany, and Go! and TV1 in Australia. On February 8, 2010, Fran Drescher hosted a week-long marathon of The Nanny, titled "Valentine Schmalentine", on Nick at Nite. The success of the stunt led to Fran hosting "Falling for Fran", a similar week-long Valentine's Day marathon in February 2011. On August 2, 2010, The Nanny began airing on TV Land, commencing with a week-long marathon. On January 1, 2011, The Nanny began airing on Antenna TV, a new digital broadcast network. On August 16, 2011, "The Nanny" began airing on Logo. Currently the show can be seen on local US television channels.
International syndication
Outside of North America, The Nanny is broadcast in various other countries and television networks, each with their own schedule for the series. In the United Kingdom, the entire series aired on the digital network Living. It is currently re-airing on newly launched channel TLC. In France, the show was broadcast and rebroadcast the same multi-and was a huge success on the channel M6 then W9. The French title is Une nounou d'enfer ("A Hell of a Nanny"). The character of Fran Fine is very famous in France.
Other countries where The Nanny airs include the following:
DVD releases
Sony Pictures Home Entertainment has released seasons 1, 2 and 3 of The Nanny on DVD in regions 1, 2 and 4. Season 3 was released on March 17, 2009, in Region 1, almost 3 years after the release of season 2.
On August 27, 2013, it was announced that Mill Creek Entertainment had acquired the rights to various television series from the Sony Pictures library including The Nanny. They subsequently re-released the first two seasons on DVD on August 5, 2014.
On January 12, 2015, it was announced that Shout! Factory had acquired the rights to the series; they subsequently released a complete series set on May 26, 2015.
In late 2015, Shout! began releasing individual season sets; the fourth season was released on September 22, 2015, followed by the fifth season on December 22, 2015. The sixth and final season was released on March 15, 2016.
Foreign adaptations
The Nanny was shown in more than eighty countries worldwide. In addition, several local versions of the show have been produced in other countries. These shows follow the original scripts very closely, but with minor alterations in order to adapt to their respective country's culture. The remake in Russia was so popular that some original American writers of the show were commissioned to write new scripts after all original episodes were remade.
References
The Nanny Wikipedia
(Text) CC BY-SA