Years active

1978–present




Name

Andrew Clay





Role

Comedian




Partner

Valerie Vasquez (2014–)







Birth name

Andrew Clay Silverstein




Born

September 29, 1957 (age 65) Brooklyn, New York, U.S. (

1957-09-29

)


Medium

Stand-up, Television, Film




Genres

Character comedy, Observational comedy, Improvisational comedy, Political satire, Insult comedy, Blue comedy, Black comedy


Notable works and roles

The Day the Laughter DiedThe Adventures of Ford Fairlane




Website

andrewdiceclayofficial.com




Spouse

Valerie Vasquez (m. 2010–2014), Kathleen Monica (m. 1992–2002), Kathleen Swanson (m. 1984–1986)




Albums

The Day the Laughter Died, Dice Rules, Face Down, Ass Up, Dice, 40 Too Long, The Day the Laughter Died, Part II, Filth


Movies

Blue Jasmine, The Adventures of Ford F, Brainsmasher A Love Story, Pretty in Pink, One Night at McCool's




Profiles




Twitter

Facebook

Myspace
Comedians discuss andrew dice clay s character
Andrew Dice Clay (born Andrew Clay Silverstein, September 29, 1957) is an American comedian and actor. He came to prominence in the late 1980s with a brash, macho, and offensive persona known as "The Diceman". In 1990 he became the first comedian to sell out Madison Square Garden two nights in a row. That same year he played the lead role in the comedy-mystery film The Adventures of Ford Fairlane.
Contents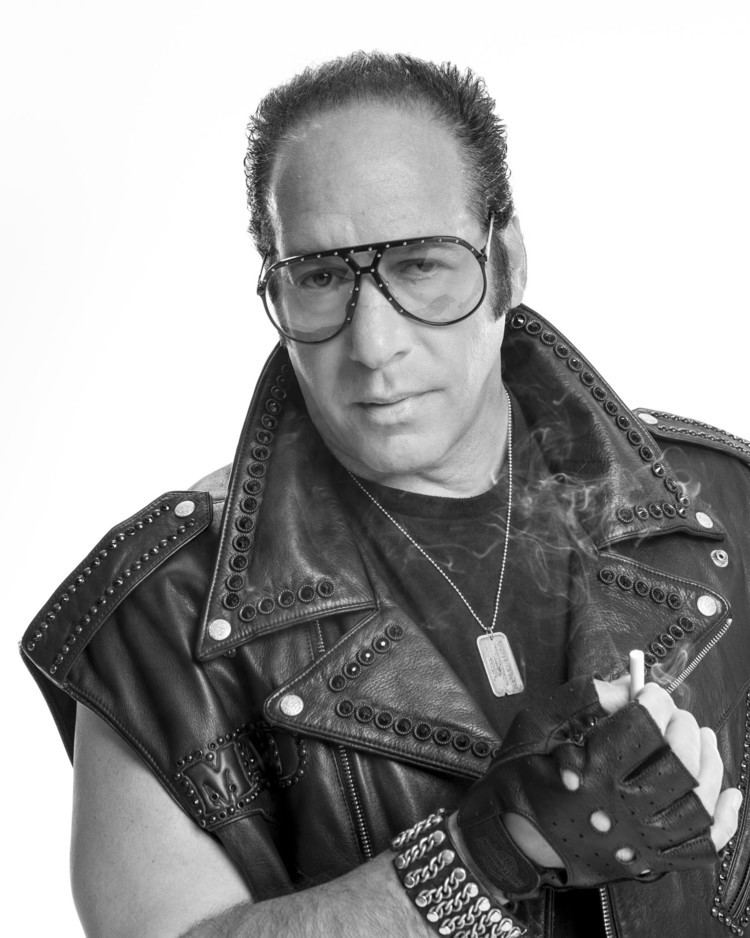 Clay has been in several movies and has released a number of stand-up comedy albums. He is currently continuing his focus on acting while still touring and performing his stand-up.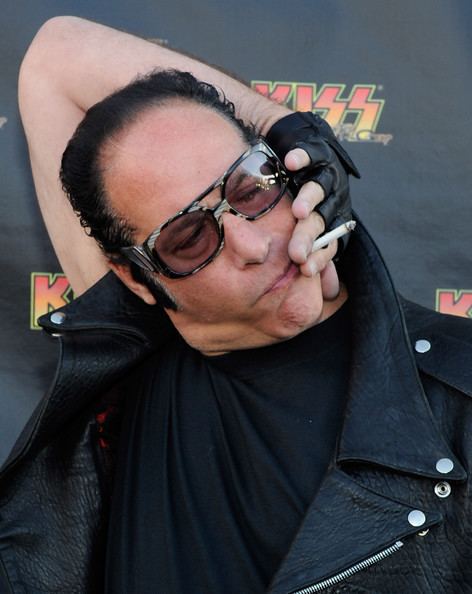 What An Andrew Dice Clay Presidency Would Look Like
Early life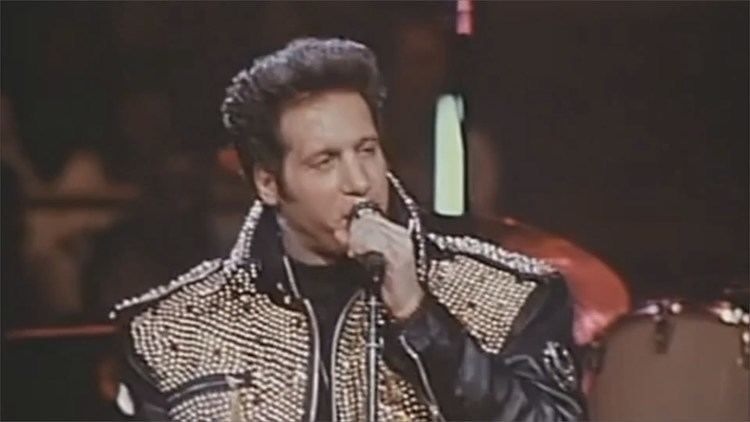 Clay was born to a Jewish family and raised in Brooklyn, New York. He grew up in the neighborhood of Sheepshead Bay. His parents are Jacqueline and Fred Silverstein; he has one sister. Clay's father worked in real estate sales and also as a boxer. Clay was doing impressions and entertaining his family in his living room by age 5. He played the drums at James Madison High School and later worked as a drummer in the Catskills in the late 1970s.
Career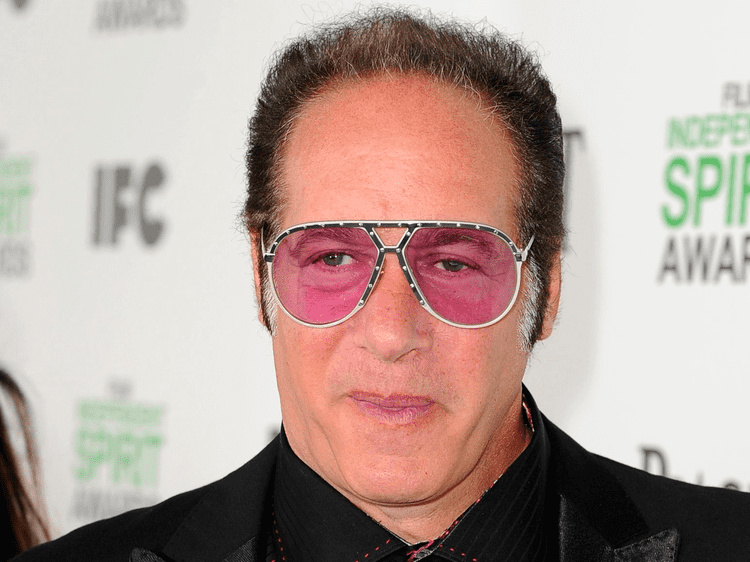 In 1978, he auditioned at Pips, a local comedy club in Sheepshead Bay, Brooklyn, doing comedic impressions, then headlined there the following week as "Andrew Clay." His act at the time included an impression of John Travolta in Grease and Jerry Lewis as The Nutty Professor. He did a character called "the dice man" that was wildly popular that was based on Buddy Love. Clay eventually became this character full-time in his act. Clay graduated to the major Manhattan comedy clubs, including Budd Friedman's The Improv, Catch a Rising Star and Dangerfield's. In 1980, he moved to Los Angeles, where he was "adopted" by Mitzi Shore, owner of the famed Comedy Store. His work at the Store led to sitcom appearances on M*A*S*M*A*S*H and Diff'rent Strokes. He later landed roles in movies such as Making the Grade (1984), Pretty in Pink (1986) and Casual Sex? (1988).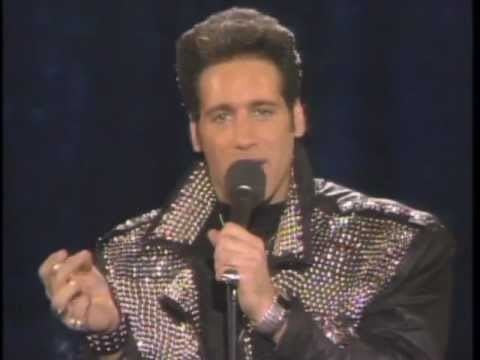 He had a regular role on Crime Story from 1986 to 1988. He eventually turned from acting to pursue a career in stand-up comedy, focusing on the character "Dice" from Making the Grade. His big break came in 1988 when he did a seven-minute set at Dangerfield's during the Rodney Dangerfield special "Nothing Goes Right." It was there that he met his agent Dennis Arfa, which led to his first HBO special, and ultimately his starring role in the 1990 film The Adventures of Ford Fairlane.
Later works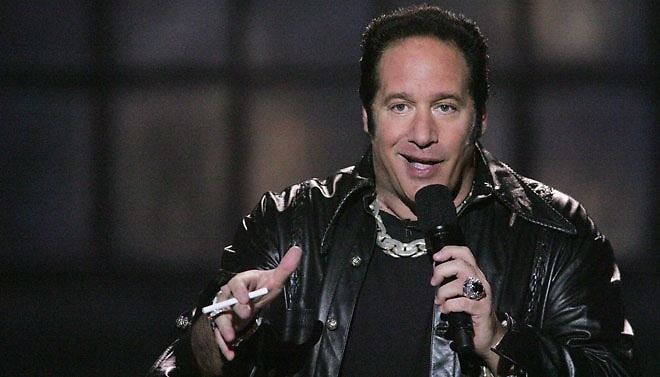 In 1995, Clay released an HBO special Assume the Position. That same year, he signed a development deal with CBS and producer Bruce Helford, resulting in his starring role on the sitcom Bless This House.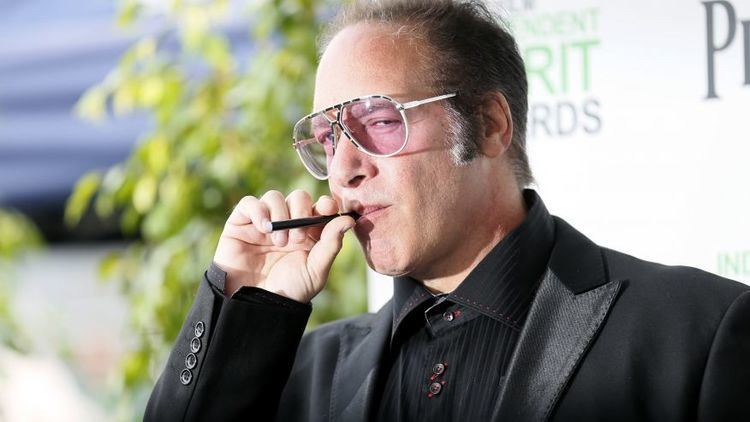 In 1998, Clay released the triple-live album Filth via the Internet. Soon afterward, Clay aligned himself with New York City–based talk program The Opie and Anthony Show.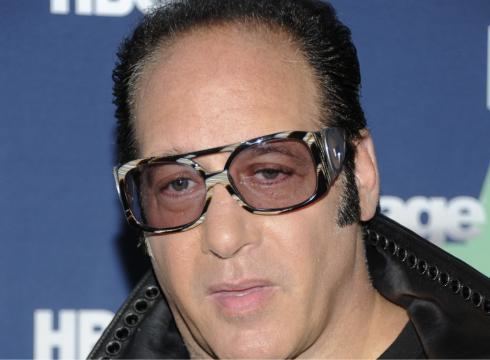 In 2000, Clay released I'm Over Here Now and Banned for Life.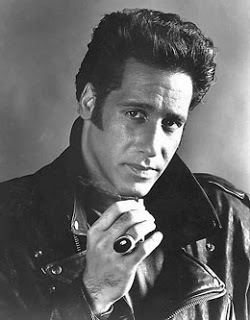 To coincide with the release of 2000's Face Down, Ass Up, Opie and Anthony teamed up with Clay to allow him to perform at Madison Square Garden.
In 2005, Clay signed a deal with Sirius to produce and broadcast his own show, Out of the Cage.
In 2007, he attempted a comeback with the reality TV series Dice: Undisputed on VH1, which lasted seven episodes.
He appeared as a part of NBC's The Celebrity Apprentice 2 and was the first celebrity to be fired, after he openly entertained the idea of quitting while in Donald Trump's presence and calling Trump "Donny Trump". On The Howard Stern Show, Silverstein stated that the show was edited to exclude situations where Trump treated Clay poorly based on his comic treatment of women rather than his accomplishments. Throughout the season, each celebrity was raising money for a charity of their choice; Clay had selected StandUp For Kids.
In July 2011, Clay was featured in the eighth and final season of Entourage as Johnny Drama's co-star in the fictional program Johnny's Bananas. He also appeared in an episode of Raising Hope as himself which aired on November 29, 2011.
In 2011, Clay placed number 14 in Complex Magazine's "The 15 Worst Stand-Up Comedians".
In May 2012, Clay appeared on The Joe Rogan Experience podcast and also did a set at The Bamboozle festival in Asbury Park. In December 2012, Clay had a stand-up comedy special on Showtime entitled Indestructible.
In May 2013, Clay started a weekly podcast: Rollin' with Dice and Wheels.
Clay appeared with Cate Blanchett in Woody Allen's Blue Jasmine, which opened on July 26, 2013. In an interview with Good Day L.A., Clay stated that, as he had not been in a movie in twelve years, "It was a thrill to do something dramatic, something I've always wanted to do." His performance was critically praised.
In July 2013, Clay signed a book deal with Simon & Schuster for a memoir to be co-authored with David Ritz. In November 2014, Clay released his book The Filthy Truth.
In 2015, Clay hosted The Blue Show, showcasing some of his favorite blue comics, which was released on Showtime.
Clay is competing with his wife in the Fox reality cooking series My Kitchen Rules.
Controversy
Clay has been opposed by women's rights groups and has been banned from many radio and television shows for his explicit language and sexist humor. MTV banned him, initially for life, for reciting what he called "adult nursery rhymes" during the 1989 MTV Video Music Awards. The ban was lifted in 2011.
In 1990, Clay was invited to guest host the weekly comedy TV show Saturday Night Live. Cast member Nora Dunn declared her refusal to appear on the same broadcast as Clay and did not participate in the episode of his guest appearance. Invited musical guest Sinéad O'Connor also boycotted Clay's appearance on Saturday Night Live.
Personal life
Clay was married to Kathy Swanson from 1984 until their divorce in 1986. He married Kathleen "Trini" Monica, a waitress, in 1992, from whom he divorced in 2002. He and Monica had two sons, Maxwell Lee and Dillon Scott. The name Dillon sometimes appears in print as Dylan. Clay married Valerie Vasquez in Las Vegas on February 14, 2010, and separated in Los Angeles a little over 4 years later on March 18, 2014, announcing the following month they were divorcing but maintaining a relationship. Andrew has been with Valerie Vasquez for 7 years. She is a makeup artist and hairstylist. One of his sons, Max, has since followed his father into stand-up comedy, and occasionally opens for him on tour.
Clay was a known chain smoker of Marlboro Light cigarettes, sometimes smoking two packs or more a day and also chain smoking during his stand up comedy performances. During stand up shows he uses a glass of water as an ashtray.
Discography
ADC: The Mixtape That Hates You, 1988
Dice, 1989
The Day the Laughter Died, 1990
Dice Rules, 1991
40 Too Long, 1992
No Apologies, 1993
Filth, 1999
Face Down, Ass Up, 2000
Indestructible, 2012
Trivia
British band EMF sampled Mother Goose for their tune Unbelievable.
References
Andrew Dice Clay Wikipedia
(Text) CC BY-SA