Years active

1986 - present

Parents

Virgina Lando, Joe Lando

Spouse

Kirsten Barlow (m. 1997)









Full Name

Joseph John Lando

Born

December 9, 1961 (age 59) (

1961-12-09

)

Children

Kate Elizabeth Lando, Jack Neville Lando, Christian Antonio Lando, William Joseph Lando

Movies and TV shows




Similar People

Jane Seymour

, Kirsten Barlow, Shawn Toovey, Chad Allen, Erika Flores
Joe lando s stunt double for when a child is born on et 2 23
Joseph John Lando (born December 9, 1961) is an American actor, most recognizable for playing Byron Sully on the TV series Dr. Quinn, Medicine Woman.
Contents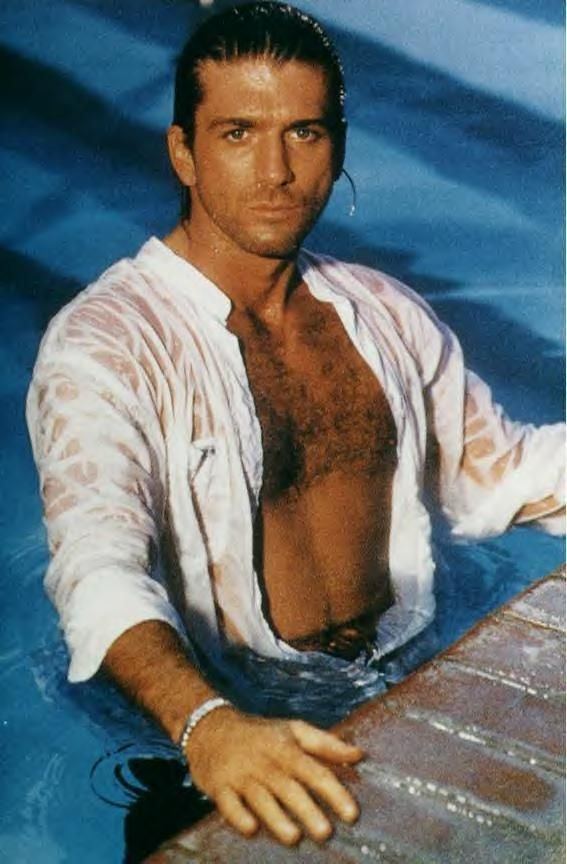 Lando attended Stevenson High School in Lincolnshire, Illinois.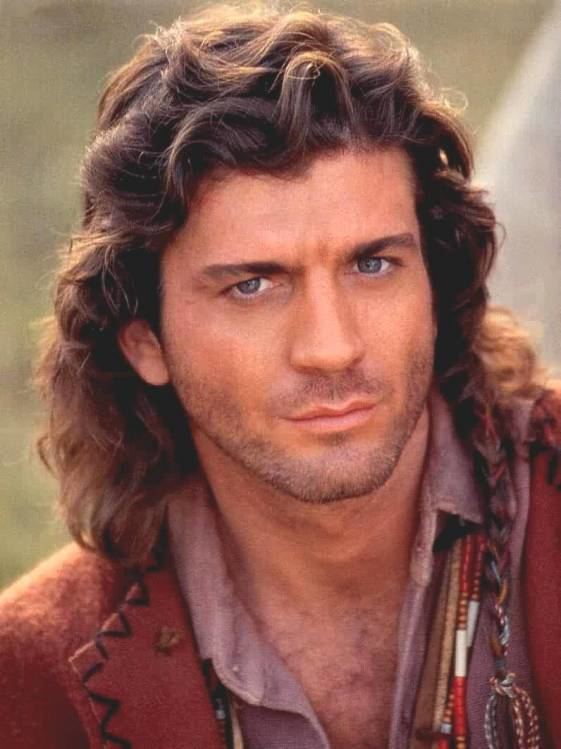 His first acting role was as a patrolman in Star Trek IV: The Voyage Home. He received attention from his role as Jake Harrison in the soap opera One Life to Live, and he went on to co-star in the popular drama Dr. Quinn, Medicine Woman as Michaela Quinn's love interest, Byron Sully. He also appeared in the television series The Guiding Light and starred in Higher Ground; also served as executive producer for Higher Ground. He also played a small part in the series Summerland next to Lori Loughlin, and appeared in eight episodes of the TV series The Secret Circle as John Blackwell, the father of the main character. In 2014 he joined several Dr. Quinn, Medicine Woman castmates as they all reprised their roles for the "Funny or Die" parody Dr. Quinn, Morphine Woman.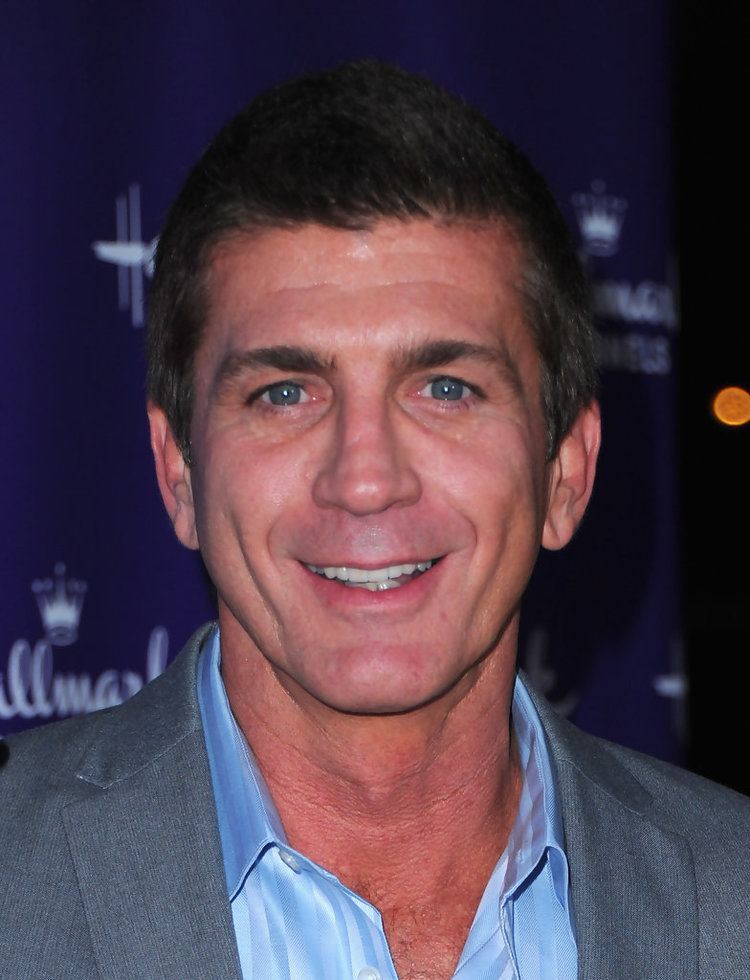 He has also appeared in various films, such as Seeds of Doubt (1996) and No Code of Conduct (1998).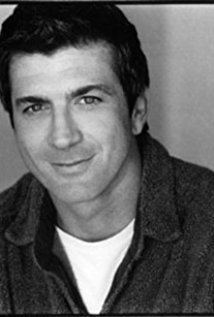 He was named one of People Magazine's 50 Most Beautiful People in the World for 1993.
Jane seymour and joe lando talk about perfectly prudence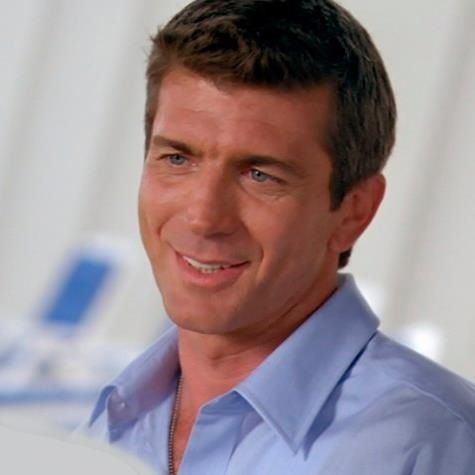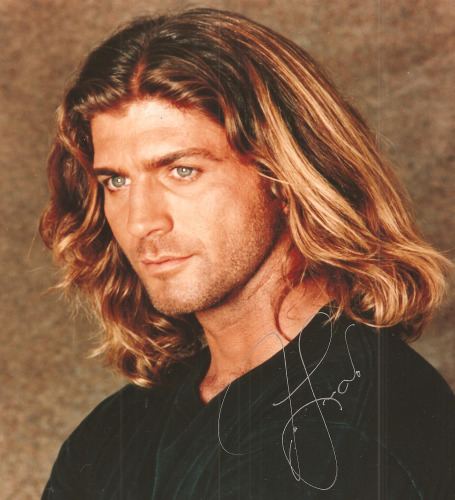 Filmography
Actor
2023
Night Train
as
Chuck McCord
2018
The Bold and the Beautiful (TV Series)
as
Judge Craig McMullen
2010
The Bay (TV Series)
as
Lee Nelson
- No Time to Rest (2022) - Lee Nelson
- In Between (2022) - Lee Nelson
- Chapter 4: Part 4 (2011) - Lee Nelson
- Chapter 3: Part 2 (2010) - Lee Nelson
2022
A Christmas Spark
as
Hank Marshall
2022
Paloma's Flight (TV Movie)
as
Sam Moses
2020
A Very Charming Christmas Town (TV Movie)
as
Darren Larsen
2020
Friendsgiving
as
Handsome Man
2020
Hammurabi (Short)
as
Jake
2019
The Untold Story
as
Danny
2017
Sniper: Ultimate Kill
as
John Samson
2016
Spotlight 2 (Short)
as
Cal Johnson
2016
Freshwater
as
Sheriff Jones
2016
Casa Vita (TV Movie)
as
Cliff Lindstrom
2015
Earthfall (TV Movie)
as
Steven Lannon
2014
Dr. Quinn, Morphine Woman with Jane Seymour (Short)
as
Byron Sully
2014
Hit the Floor (TV Series)
as
Detective Ray Harris
- Winner Takes All (2014) - Detective Ray Harris
- Sudden Death (2014) - Detective Ray Harris
2012
Layover (TV Movie)
as
Elliot
2012
The Secret Circle (TV Series)
as
John Blackwell
- Family (2012) - John Blackwell
- Prom (2012) - John Blackwell
- Traitor (2012) - John Blackwell
- Crystal (2012) - John Blackwell
- Sacrifice (2012) - John Blackwell
- Curse (2012) - John Blackwell
- Lucky (2012) - John Blackwell
- Return (2012) - John Blackwell
2011
End of the Innocents (Short)
as
Congressman Theo Pearce
2011
The Making of Spotlight (Video short)
as
Cal Johnson
2011
Perfectly Prudence (TV Movie)
as
Jack Jameson
2010
Spotlight (Short)
as
Cal Johnson
2010
Melrose Place (TV Series)
as
Mr. McKellan
- Wilshire (2010) - Mr. McKellan
- Santa Fe (2010) - Mr. McKellan
2010
Meteor Apocalypse (Video)
as
David Dematti
2010
NCIS (TV Series)
as
Lieutenant Commander Rob Clarke
- Flesh and Blood (2010) - Lieutenant Commander Rob Clarke
2006
A.I. Assault (TV Movie)
as
Major Richard Tunney
2006
Engaged to Kill (TV Movie)
as
Robert Lord
2005
Wildfire (TV Series)
as
Pete Ritter
- Fear (2006) - Pete Ritter
- Nothing Takes the Past Away Like the Future (2006) - Pete Ritter
- A Good Convict Is Hard to Find (2006) - Pete Ritter
- Opportunity Knocks (2006) - Pete Ritter
- Try It Without the Porsche (2006) - Pete Ritter
- Loyalty (2005) - Pete Ritter
- Lost and Found (2005) - Pete Ritter
2005
Bloodsuckers (TV Movie)
as
Churchill
2005
1-800-Missing (TV Series)
as
SiAC Tobias Burke
- John Doe (2005) - SiAC Tobias Burke
2004
Combustion (TV Movie)
as
Scott Daniels
2004
Summerland (TV Series)
as
Tyler 'Driftwood Guy' James Obregon
- Life in the Fishbowl (2004) - Tyler 'Driftwood Guy' James Obregon
2003
Devil Winds (TV Movie)
as
Peter Jensen
2003
Killer Flood: The Day the Dam Broke (TV Movie)
as
David Arthur Powell
2002
Counterstrike (TV Movie)
as
Secret Service Agent Vince Kellogg
2001
Dr. Quinn, Medicine Woman: The Heart Within (TV Movie)
as
Byron Sully
2000
The Adventures of Cinderella's Daughter
as
King Gregory
2000
Higher Ground (TV Series)
as
Peter Scarbrow
- Because I Love You (2000) - Peter Scarbrow
- Mended Fences (2000) - Peter Scarbrow
- Falling Up (2000) - Peter Scarbrow
- Because It's There (2000) - Peter Scarbrow
- One of Those Days (2000) - Peter Scarbrow
- Daised and Confused (2000) - Peter Scarbrow
- Innocence (2000) - Peter Scarbrow
- Exposed (2000) - Peter Scarbrow
- The Kids Stay in the Picture (2000) - Peter Scarbrow
- Attention Deficit (2000) - Peter Scarbrow
- Wherefore Art Thou (2000) - Peter Scarbrow
- Best Behavior (2000) - Peter Scarbrow
- Close Encounters (2000) - Peter Scarbrow
- Hope Falls (2000) - Peter Scarbrow
- Seductions (2000) - Peter Scarbrow
- Worlds Apart (2000) - Peter Scarbrow
- Crossroads (2000) - Peter Scarbrow
- What Remains (2000) - Peter Scarbrow
- Our Strongest Link (2000) - Peter Scarbrow
- Walking the Line (2000) - Peter Scarbrow
- Babe in Arms (2000) - Peter Scarbrow
- Scott Free (2000) - Peter Scarbrow
1999
Dr. Quinn Medicine Woman: The Movie (TV Movie)
as
Byron Sully
1998
JAG (TV Series)
as
Christopher Ragle
- People v. Mac (1998) - Christopher Ragle
- Mr. Rabb Goes to Washington (1998) - Christopher Ragle
1998
No Code of Conduct
as
Willdog
1998
Seeds of Doubt
as
Raymond Crawford
1993
Dr. Quinn, Medicine Woman (TV Series)
as
Byron Sully
- A New Beginning (1998) - Byron Sully
- The Fight (1998) - Byron Sully
- To Have and to Hold (1998) - Byron Sully
- Legend II: Vengeance (1998) - Byron Sully (credit only)
- Birdman (1998) - Byron Sully (credit only)
- Happily Ever After (1998) - Byron Sully
- Life in the Balance (1998) - Byron Sully (credit only)
- Seven Kinds of Lonely (1998) - Byron Sully
- Seeds of Doubt (1998) - Byron Sully
- Point Blank (1998) - Byron Sully
- Homecoming (1997) - Byron Sully
- Safe Passage (1997) - Byron Sully
- Civil Wars (1997) - Byron Sully (credit only)
- A Time to Heal: Part 2 (1997) - Byron Sully
- A Time to Heal: Part 1 (1997) - Byron Sully
- Lead Me Not (1997) - Byron Sully
- A Place Called Home (1997) - Byron Sully
- Wave Goodbye (1997) - Byron Sully (credit only)
- The Comfort of Friends (1997) - Byron Sully (credit only)
- A Matter of Conscience (1997) - Byron Sully
- All That Matters (1997) - Byron Sully
- Reason to Believe (1997) - Byron Sully
- Moment of Truth: Part 2 (1997) - Byron Sully
- Moment of Truth: Part 1 (1997) - Byron Sully
- His Father's Son (1997) - Byron Sully
- Starting Over (1997) - Byron Sully
- Before the Dawn (1997) - Byron Sully
- The Body Electric (1997) - Byron Sully
- Hostage (1997) - Byron Sully
- Between Friends/A House Divided: Part 2 (1997) - Byron Sully
- Between Friends/A House Divided: Part 1 (1997) - Byron Sully
- Colleen's Paper (1997) - Byron Sully
- The Most Fatal Disease (1997) - Byron Sully
- Farewell Appearance (1997) - Byron Sully
- The Dam (1997) - Byron Sully
- Season of Miracles (1996) - Byron Sully
- A Place to Die (1996) - Byron Sully
- Separate But Equal (1996) - Byron Sully
- The Tempest (1996) - Byron Sully
- Legend (1996) - Byron Sully
- Remember Me (1996) - Byron Sully
- Right or Wrong (1996) - Byron Sully
- Last Dance (1996) - Byron Sully
- Los Americanos (1996) - Byron Sully
- All That Glitters- (1996) - Byron Sully
- Malpractice (1996) - Byron Sully
- Having It All (1996) - Byron Sully
- Runaway Train (1996) - Byron Sully
- When a Child Is Born: Part 2 (1996) - Byron Sully
- When a Child Is Born: Part 1 (1996) - Byron Sully
- One Nation (1996) - Byron Sully
- Fear Itself (1996) - Byron Sully
- Last Chance (1996) - Byron Sully
- Woman of the Year (1996) - Byron Sully
- Reunion (1996) - Byron Sully
- Hearts and Minds (1996) - Byron Sully
- Eye for an Eye (1996) - Byron Sully
- Deal with the Devil (1996) - Byron Sully
- Dead or Alive: Part 2 (1996) - Byron Sully
- Dead or Alive: Part 1 (1996) - Byron Sully
- The Iceman Cometh (1996) - Byron Sully
- If You Love Someone- (1996) - Byron Sully
- Tin Star (1996) - Byron Sully
- Change of Heart (1996) - Byron Sully
- Fifi's First Christmas (1995) - Byron Sully
- Hell on Wheels (1995) - Byron Sully
- One Touch of Nature (1995) - Byron Sully
- The Expedition: Part 2 (1995) - Byron Sully
- The Expedition: Part 1 (1995) - Byron Sully
- Promises, Promises (1995) - Byron Sully
- Dorothy's Book (1995) - Byron Sully
- Halloween III (1995) - Byron Sully
- Brother's Keeper (1995) - Byron Sully
- Mothers and Daughters (1995) - Byron Sully
- Traveling All-Stars (1995) - Byron Sully
- A New Life (1995) - Byron Sully
- For Better or Worse: Part 2 (1995) - Byron Sully
- For Better or Worse: Part 1 (1995) - Byron Sully
- Ready or Not (1995) - Byron Sully
- Sully's Recovery (1995) - Byron Sully
- Washita: Part 2 (1995) - Byron Sully
- Washita: Part 1 (1995) - Byron Sully
- Permanence of Change (1995) - Byron Sully
- Bone of Contention (1995) - Byron Sully
- Baby Outlaws (1995) - Byron Sully
- Things My Father Never Taught Me (1995) - Byron Sully
- What Is Love? (1995) - Byron Sully
- Cooper vs. Quinn: Part 2 (1995) - Byron Sully
- Cooper vs. Quinn: Part 1 (1995) - Byron Sully
- Pike's Peace (1995) - Byron Sully
- The End of the World (1995) - Byron Sully
- Indian Agent (1995) - Byron Sully
- A First Christmas (1994) - Byron Sully
- Ladies' Night: Part 2 (1994) - Byron Sully
- Ladies' Night: Part 1 (1994) - Byron Sully
- Thanksgiving (1994) - Byron Sully
- Money Trouble (1994) - Byron Sully
- The Washington Affair: Part 2 (1994) - Byron Sully
- The Washington Affair: Part 1 (1994) - Byron Sully
- Halloween II (1994) - Byron Sully
- The Library (1994) - Byron Sully
- Cattle Drive: Part 2 (1994) - Byron Sully
- Cattle Drive: Part 1 (1994) - Byron Sully
- Fathers and Sons (1994) - Byron Sully
- The Train (1994) - Byron Sully
- Return Engagement: Part 2 (1994) - Byron Sully
- Return Engagement: Part 1 (1994) - Byron Sully
- The Man in the Moon (1994) - Byron Sully
- The Campaign (1994) - Byron Sully
- The Abduction: Part 2 (1994) - Byron Sully
- The Abduction: Part 1 (1994) - Byron Sully
- Just One Lullaby (1994) - Byron Sully
- The First Circle (1994) - Byron Sully
- Life and Death (1994) - Byron Sully
- Luck of the Draw (1994) - Byron Sully
- Buffalo Soldiers (1994) - Byron Sully
- Orphan Train (1994) - Byron Sully
- Another Woman (1994) - Byron Sully
- The Circus (1994) - Byron Sully
- The Offering (1994) - Byron Sully
- Crossing the Line (1994) - Byron Sully
- Mike's Dream: A Christmas Tale (1993) - Byron Sully
- Sully's Choice (1993) - Byron Sully
- Best Friends (1993) - Byron Sully
- Giving Thanks (1993) - Byron Sully
- Where the Heart Is: Part 2 (1993) - Byron Sully
- Where the Heart Is: Part 1 (1993) - Byron Sully
- Saving Souls (1993) - Byron Sully
- The Incident (1993) - Byron Sully
- Halloween (1993) - Byron Sully
- Sanctuary (1993) - Byron Sully
- The Race (1993) - Byron Sully
- Portraits (1993) - Byron Sully
- The Secret (1993) - Byron Sully
- The Operation (1993) - Byron Sully
- Heroes (1993) - Byron Sully
- Rite of Passage (1993) - Byron Sully
- Happy Birthday (1993) - Byron Sully
- The Prisoner (1993) - Byron Sully
- Running Ghost (1993) - Byron Sully
- A Cowboy's Lullaby (1993) - Byron Sully
- The Great American Medicine Show (1993) - Byron Sully
- Bad Water (1993) - Byron Sully
- Father's Day (1993) - Byron Sully
- The Healing (1993) - Byron Sully
- Law of the Land (1993) - Byron Sully
- The Visitor (1993) - Byron Sully
- Epidemic (1993) - Byron Sully
- Dr. Quinn, Medicine Woman (1993) - Byron Sully
1997
California (TV Series)
as
Byron Sully
- Episode #1.1 - Byron Sully
1997
Any Place But Home (TV Movie)
as
Lucas Dempsey
1996
Alien Nation: The Enemy Within (TV Movie)
as
Rick Shaw
1996
The John Larroquette Show (TV Series)
as
Todd
- The Train Wreck (1996) - Todd
1995
The Nanny (TV Series)
as
Joe Lando
- The Unkindest Cut (1995) - Joe Lando
1994
Shadows of Desire (TV Movie)
as
Sonny Snow
1993
Guiding Light (TV Series)
as
Macauley West
- Episode #1.11747 (1993) - Macauley West
1990
One Life to Live (TV Series)
as
Jake Harrison
- Episode dated 24 December 1990 (1990) - Jake Harrison
- Episode dated 3 August 1990 (1990) - Jake Harrison
- Episode dated 14 June 1990 (1990) - Jake Harrison
1990
I Love You to Death
as
Pizza Guy
1990
Beauty and the Beast (TV Series)
as
One of Gabriel's Thugs
- Beggar's Comet (1990) - One of Gabriel's Thugs (uncredited)
1989
Nightingales (TV Series)
as
Locksmith
- Episode #1.4 (1989) - Locksmith
1986
Pros & Cons (TV Movie)
as
Hood #1
1986
Star Trek IV: The Voyage Home
as
San Francisco Police Officer
Producer
2016
Spotlight 2 (Short) (producer)
2000
Higher Ground (TV Series) (executive producer - 22 episodes)
- Because I Love You (2000) - (executive producer)
- Mended Fences (2000) - (executive producer)
- Falling Up (2000) - (executive producer)
- Because It's There (2000) - (executive producer)
- One of Those Days (2000) - (executive producer)
- Daised and Confused (2000) - (executive producer)
- Innocence (2000) - (executive producer)
- Exposed (2000) - (executive producer)
- The Kids Stay in the Picture (2000) - (executive producer)
- Attention Deficit (2000) - (executive producer)
- Wherefore Art Thou (2000) - (executive producer)
- Best Behavior (2000) - (executive producer)
- Close Encounters (2000) - (executive producer)
- Hope Falls (2000) - (executive producer)
- Seductions (2000) - (executive producer)
- Worlds Apart (2000) - (executive producer)
- Crossroads (2000) - (executive producer)
- What Remains (2000) - (executive producer)
- Our Strongest Link (2000) - (executive producer)
- Walking the Line (2000) - (executive producer)
- Babe in Arms (2000) - (executive producer)
- Scott Free (2000) - (executive producer)
1997
Crime Defense (Short) (executive producer)
Writer
2016
Spotlight 2 (Short) (story by)
Self
2018
Voice Arts® Awards (TV Special)
as
Self - Winner
2010
Whatever Happened To? (TV Series)
as
Self
- Men in the Wilderness (2010) - Self
2006
Biography (TV Series documentary)
as
Self
- Danny Bonaduce: Tabloids' Bad Boy (2006) - Self
2003
SoapTalk (TV Series)
as
Self
- Episode dated 18 August 2003 (2003) - Self
2002
The Making of Bret Michaels (Documentary)
as
Self
1998
Tracey Takes On... (TV Series)
as
Self
- Hollywood (1998) - Self
1997
Maury (TV Series)
as
Self
- Episode dated 23 October 1997 (1997) - Self
1997
The Daily Show (TV Series)
as
Self
- Joe Lando (1997) - Self
1997
The Rosie O'Donnell Show (TV Series)
as
Self
- Episode #1.242 (1997) - Self
1996
Ultimate Adventure: Alaska
as
Self - Narrator
1996
Ultimate Adventure: Grand Canyon
as
Self
1995
The 9th Annual Genesis Awards (TV Special)
as
Self - Presenter
1994
Golden Globes 50th Anniversary Celebration (TV Movie)
as
Self
1993
Macy's Thanksgiving Day Parade (TV Special)
as
Self
1992
The 18th Annual People's Choice Awards (TV Special)
as
Self - Audience Member
Archive Footage
2020
Entertainment Tonight (TV Series)
as
Self
- ET's Iconic Leading Ladies of the '90 Series (2020) - Self
- Episode #40.60 (2020) - Self
- Episode #40.55 (2020) - Self
1998
Soaps' Most Unforgettable Love Stories (TV Movie)
as
Macauley West
References
Joe Lando Wikipedia
(Text) CC BY-SA