Residence

Mexico City, Mexico


Role

Actress




Name

Silvia Pinal




Years active

1949-present




Occupation

Actress, producer








Full Name

Silvia Pinal Hidalgo




Born

September 12, 1931 (age 88) (

1931-09-12

) Guaymas, Sonora, Mexico


Political party

Institutional Revolutionary Party


Relatives

Miguel Hidalgo y Costilla (great-great-great granduncle) Stephanie Salas (granddaughter) Michelle Salas (great-granddaughter) Mercedes Pinal (half-sister) Beatriz Pinal (half-sister) Eugenia Pinal (half-sister)


Awards

Palme d'Or 1961 Viridiana Golden Ariel 2008 Ariel Award for Best Actress:1957 Locura Pasional 1958 La dulce enemiga Ariel Award for Best Supporting Actress1953 Un rincon cerca del cielo Premios ACE 1978 Las Mariposas Disecadas Diosas de Plata 2009 Trayectoria artistica


Children

Alejandra Guzman, Sylvia Pasquel, Viridiana Alatriste, Luis Enrique Guzman


Spouse

Tulio Hernandez Gomez (m. 1982–1995)




Parents

Maria Luisa Hidalgo, Luis G. Pinal




Siblings

Eugenia Pinal, Mercedes Pinal, Beatriz Pinal




Movies and TV shows

Viridiana, The Exterminating Angel, Simon of the Desert, Soy tu duena, The Last Call


Similar People

Sylvia Pasquel, Enrique Guzman, Alejandra Guzman, Javier Lopez, Ignacio Lopez Tarso
Silvia Pinal recibe homenaje por su labor político / Silvia Pinal receives a tribute in politics
Silvia Pinal Hidalgo (born 12 September 1931) is a Mexican actress, producer and politician. She is one of the most recognized and versatile Mexican actresses worldwide. She is internationally known for having starred in a famous movie trilogy with the famed film director Luis Buñuel, highlighting the classic film Viridiana (1961).
Contents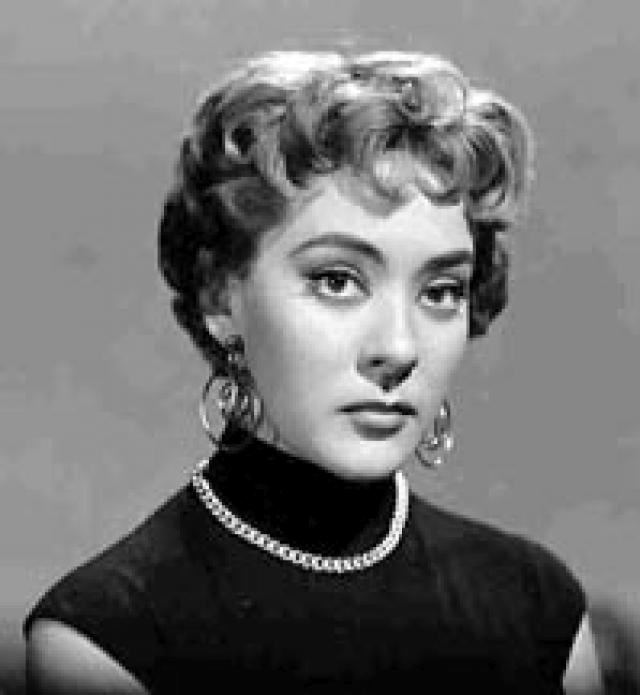 Pinal is considered one of the last living legends of the Golden Age of Mexican cinema. She is also considered one of the pioneers of the television and musical theater in Mexico. Her daughters and some of her descendants have dabbled in the stardom world, making Pinal the head of one of the most famous artistic dynasties of Mexico.
Silvia pinal on the exterminating angel and reality tv
Early life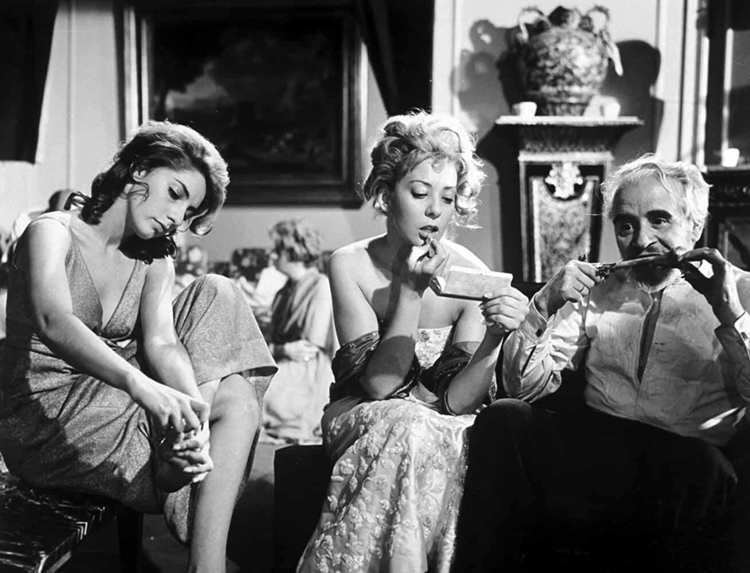 Silvia Pinal Hidalgo was born in Guaymas, Sonora, Mexico, on 12 September 1931. She was the only daughter of Maria Luisa Hidalgo, a descendant of Miguel Hidalgo y Costilla, founder of the independence movement in Mexico, and Luis G. Pinal a journalist, military and politician. By father's side, she had three half-sisters. She and her family lived in several cities in Mexico: Querétaro, Cuernavaca and Acapulco, and finally settling in Mexico City. In Mexico City she worked as a secretary for a pharmaceutical firm. Later, she had the opportunity to participate in the recording of some radio plays in the XEQ, a Mexican radio station: Dos pesos la dejada and A Midsummer Night's Dream. She also took acting classes in the Palacio de Bellas Artes. She was chosen Queen of the Mexican Students and was presented with the Cuban actor and director Rafael Banquells, who included her in several plays that sat in the theater company of the Spanish actress Isabelita Blanch. Her first work was an experimental project called Los caprichos de Goya.
Film
She made her film debut in a brief role in the film La Bamba (1949), directed by Miguel Contreras Torres and starring Carmen Montejo, and filmed right after El pecado de Laura (1949), alongside Meche Barba. But the first film which gave Pinal her first steps towards mainstream popularity, were her roles in 2 well-received comedies of the late 1940s: El portero (1949) with Mario Moreno Cantinflas and especially El Rey del Barrio (1950) with Germán Valdés "Tin Tan". Pinal also had small roles in movies, including; Orquídeas para mi esposa with Marga López (1950), Mujer de medianoche (1951), with Ernesto Alonso and Katy Jurado, Una gallega baila mambo (1951), with the famous comedians Joaquín Pardavé and Niní Marshall and La estatua de carne (1951), with Elsa Aguirre, amongst others.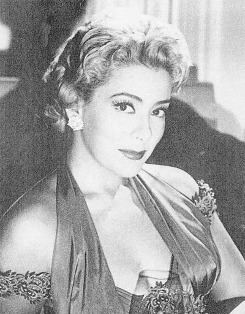 Silvia received her first major screen role in the film Un rincón cerca del Cielo (1952), with popular Mexican actor Pedro Infante. For this role, she won her first Silver Ariel Award, as Best Supporting Actress. That same year, she made her first musical comedy Mis tres viudas alegres, with Lilia del Valle and Cuban dancer Amalia Aguilar. She also worked with Libertad Lamarque in the film Si volvieras a mí (1953).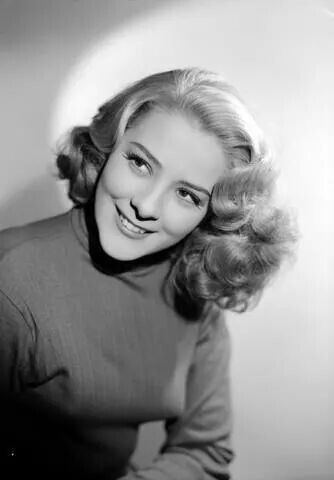 Silvia's career came as a lead actress came after appearing in the film Un extraño en la escalera (1954), directed by Tulio Demicheli and co-starring with Arturo de Córdova. Pinal filmed several of her best films in the 1950s, including: Historia de un abrigo de mink (1955), an episodic film, co-starring with Irasema Dilián, Columba Domínguez and María Elena Marqués; La sospechosa (1954), directed by Alberto Gout; El inocente (1955), great comedy alongside Pedro Infante and Sara García; Locura Pasional (1955), again directed by Demicheli and would report her first Silver Ariel for Best Actress.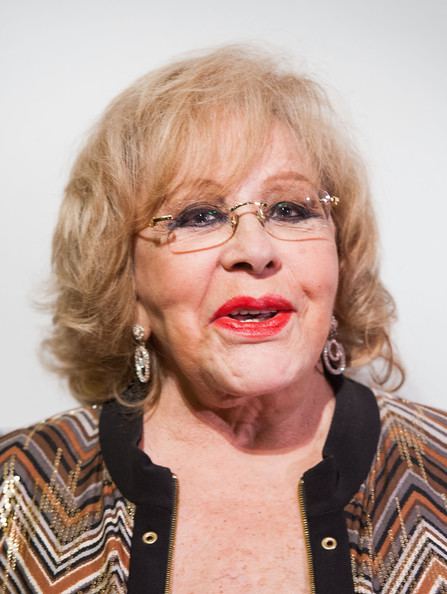 Her second Silver Ariel would come for her work in La dulce enemiga (1957). Other important films were Cabo de hornos (1957), alongside Jorge Mistral; Desnudate Lucrecia (1958); Prestame tu cuerpo (1958) and Una cita de amor (1956), directed by Emilio Fernández. After her success in Mexico, Pinal, by the hand of Tulio Demicheli, shooting a series of titles in Spain and Italy, including Las locuras de Barbara (1959), Charleston (1959) Uomini e Nobiluomini (1960), (in where she works with Vittorio De Sica), and Maribel y la extraña familia (1960). In 1958, while Pinal participated in the stage play Bells Are Ringing in Mexico, took an offer to work in Hollywood from the manager of Judy Holliday, but she refused to cut with her career in Mexico.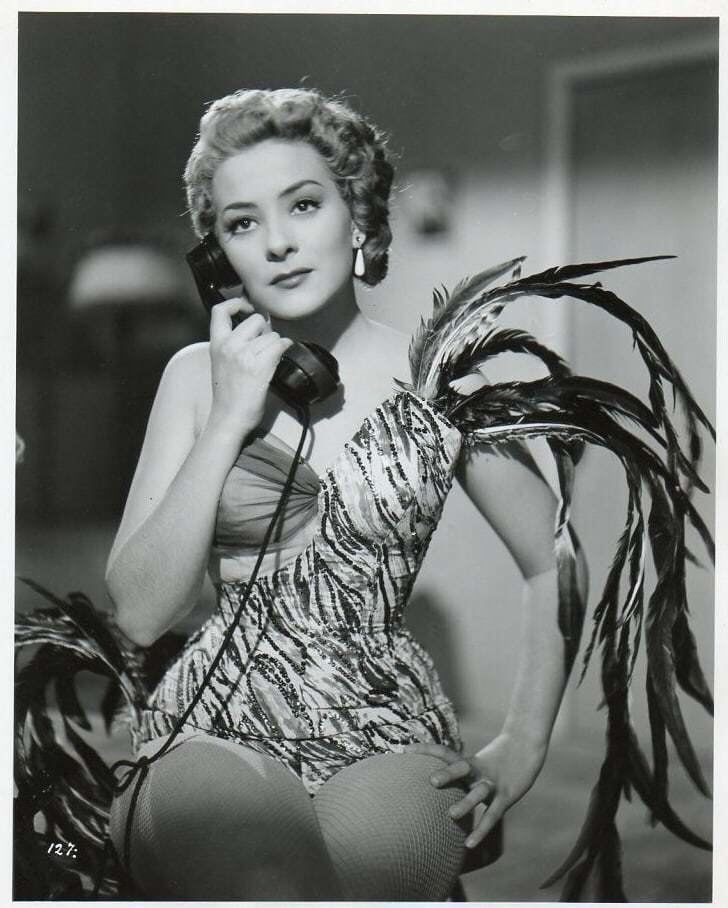 Pinal achieved international recognition through a trilogy of films which marked the last works of noted Spanish filmmaker Luis Buñuel in Mexico. Silvia first met Buñuel through the Mexican actor Ernesto Alonso, with the intention of starring in the film version of the novel Tristana. However, after little commercial success came of Buñuel's films, producers withdrew funding for the project, and it eventually collapsed (Buñuel shot the film years later in Spain with Catherine Deneuve).
Years later, Pinal, with the help of her second husband, the producer Gustavo Alatriste, went to Spain, and convinced Buñuel to film Viridiana (1961), with Fernando Rey and Francisco Rabal. The film was a winner of the prestigious Palme d'Or at the Cannes Film Festival. Despite the success and prestige of the film, it was rejected by the Spanish censorship and The Vatican, accusing her of blasphemy. The Spanish government ordered the film destroyed,.and only due to Pinal's intervention, who fled with a copy to Mexico, was the film saved from destruction.
She worked with Buñuel in another of his films, which is considered his masterpiece: The Exterminating Angel El ángel exterminador (1962) and Simón del desierto (1964). Simon del desierto was erroneously presented as a one-shot film, but was originally intended to be a multI-part film. Pinal and Gustavo Alatriste then searched for Federico Fellini to direct the second episode, but Fellini accepted only if his wife, Giulietta Masina were to star in the film. Jules Dassin also accepted, only if the film starred his wife Melina Mercouri. Silvia rejected this. The idea was for Silvia to star in all 3 episodes of the trilogy, so the project ended up being filmed only with Buñuel. Pinal also was to star in the Buñuel film Diary of a Chambermaid in France.
In preparation, Silvia learned French and was willing to receive no up-front salary for participation. However, the French producers ended up choosing Jeanne Moreau. Silvia Pinal is (alongside Lilia Prado), one of only 2 actresses who worked with Buñuel in more than two films.
After her work with Buñuel, Pinal returned to film Buenas noches, Año Nuevo (1965) with Ricardo Montalbán; Los Cuervos están de luto (1965); La soldadera (1967); La Bataille de San Sebastian (1968), alongside Anthony Quinn; Maria Isabel (1968) and Shark! (1969), with Burt Reynolds (her only film in Hollywood). In the late 1960s, she made a series of comedy films alongside Mauricio Garcés and Enrique Rambal. Perhaps her best remembered film of the 1970s was Divinas palabras (1977), directed by Juan Ibáñez. In the 1980s, she filmed some films in Spain and Argentina, and in Mexico. Her later works include; Modelo antiguo (1992) and Ya no los hacen como antes (2003). In 2013 Pinal returned once more to film a special appearance in the comedy film La tercera llamada.
Stage
In the stage, Pinal debuted professionally in the stage play Celos del aire alongside the Mexican stage star Manolo Fabregas (1950). Since the 1950s, Pinal showed great interest in musical comedy. She was responsible for producing in Mexico the first musical comedy Bells Are Ringing, in 1958. In 1962, she performed the Mexican version of Irma La Douce. One of her most memorable works were in the Mexican version of Mame. Thanks to her success in this musical, Pinal represented the principal role in three occasions: 1972, 1985 and 1989. In 1976, she also starred in the musical Annie Get Your Gun. In the 1980s, Pinal acquired an old Cinema, located in the Colonia Roma in Mexico City, transforming it into her own theater, the Teatro Silvia Pinal, a space dedicated particularly to the musical comedy in Mexico, and where Silvia was free to set up her own productions.
Another of her most important works in stage were Plaza Suite (1978), Sueños de cristal (1980), La señorita de Tacna (1985), Lettice and Lovage (1991), Hello, Dolly! (1996) and Gypsy (1998). As a producer, she was also responsible for performing the Mexican versions of the musicals A Chorus Line (1989), Cats (1991) and La Cage aux Folles (1992). Unfortunately, several problems caused her to sell the Teatro Silvia Pinal, which stopped working in 2000 to become into a religious temple. Pinal returned to the stage in 2002 with the play Debiera haber obispas. Recently she has also participated in productions such as Adorables enemigas (2008) and Amor, dolor y lo que traía puesto (2012). Silvia also owned another Theatre in Mexico City, the Teatro Diego Rivera. In 2014, this theater became into the New Teatro Silvia Pinal.
Television
Pinal ventured into television since her appearance in Mexico, in the early 1950s. She participated in a TV Show called "Televiteatros" with the actor Domingo Soler, for the TV company Televicentro. In 1968, Pinal made her telenovela debut with the historical soap opera Los caudillos, inspired by the events of the War of Independence of Mexico. Another success on television was the highly acclaimed comedy television show titled Silvia and Enrique, alongside her then husband, the singer and actor Enrique Guzmán. That show was inspired by the popular American television show Sonny and Cher Comedy Hour. Pinal also became a producer of telenovelas, with Mañana es primavera (1982) becoming her first success. This was followed by Cuando los hijos se van (1983), Eclipse (1984) and Tiempo de amar (1987). In the late 1980s, Pinal became the producer and host of the hit television show Mujer, Casos de la Vida Real, that provided help topics, focusing on women and the family. This production was a success and lasted more than 20 years in Mexico and transmitted within several countries of Latin America, until its cancellation in 2008. Pinal worked in television as she had special appearances in various telenovelas. The most relevant were Carita de ángel (2000) and Soy tu dueña (2010). She currently stars in the 2017 telenovela Mi marido tiene familia.
Politics
She became a member of the Institutional Revolutionary Party and was elected to federal deputy, senator and member of the assembly of the Mexican Federal District. In these positions, she played an active role towards culture and women's causes.
Since the 1950s, Pinal actively involved in trade union movements of the actors in her country. She was part of the politic group "Rosa Mexicano", founded by Dolores del Río. Between 1988 and 1995, Silvia became leader of the Asociación Nacional de Interpretes (ANDI) of Mexico. In an attempt to protect the elderly actors, she became founder of the Asociación Rafael Banquells A.C., that was responsible for providing assistance to nonprofit performers. As president of the association, Pinal is responsible for the delivery of the Bravo Awards to highlight in music, film, theater, radio, television, dubbing and conducting business during the year.
Pinal has problems with the law in 2000 by troubles in her tenure as leader of the Association of Theatre Producers (Protea). She was exiled in Miami for a year.
Between 2010 and 2014, Pinal also served as General Secretary of the Asociación Nacional de Actores (ANDA), the Mexican Screen Actors Guild.
Personal life
Pinal married actor and director Rafael Banquells in 1947. The couple had one daughter, actress Sylvia Pasquel. The marriage ended in divorce in 1952.
In 1961, she remarried to businessman Gustavo Alatriste; the couple had one daughter, actress Viridiana Alatriste, born in 1963. The relationship ended in divorce in 1965. Viridiana died in 1982 in a car accident.
Silvia was also married to singer and actor Enrique Guzmán with whom she had two children: the very popular rock singer Alejandra Guzmán (b. 1968) and the musician Luis Enrique Guzman (b. 1969). The marriage ended in 1975. Her last marriage was to politician Tulio Hernández Gómez. The relationship ended in divorce in 1995.
Silvia Pasquel, in turn, is the mother of the singer and actress Stephanie Salas (born 1970). Pinal has four grandchildren: Frida Sofia Moctezuma (b. 1992) (daughter of Alejandra), Viridiana Frade (19851–987) (the second daughter of Sylvia), Viviana (b. 1990) and Giordana Guzmán (b. 1992) (daughters of Luis Enrique); and two great-granddaughters: Michelle Salas (b. 1989) (daughter of Stephanie and singer Luis Miguel) and Camila (b. 1997) (Stephanie's second daughter).
Alejandra Guzman's 1988 debut album, Bye Mamá, included the controversial title song, which criticized Pinal as an absentee mother.
Awards and honors
Pinal has been inducted into the Paseo de las Luminarias in Mexico City for her work. She and her daughters Sylvia Pasquel and Alejandra Guzmán are among the few mother and daughter pairs so honored.
Stage (producer)
A Chorus Line (1989)
Cats (1991)
La Cage aux Folles (1993)
References
Silvia Pinal Wikipedia
(Text) CC BY-SA