7.2

/

10

Alchetron

8.4

Rate This




Director

Luis Bunuel




Producer

Gustavo Alatriste


Duration




Language

Spanish






Genre

Drama




Music director

Gustavo Pittaluga







Writer

Julio Alejandro,

Luis Bunuel




Release date

May 1961 (1961-05)Cannes Film Festival




Cast

Silvia Pinal (Viridiana), Francisco Rabal (Jorge), Fernando Rey (Don Jaime), José Calvo (Don Amalio), Margarita Lozano (Ramona),

Victoria Zinny

(Lucía)


Similar movies

Knock Knock

,

The Human Centipede 2 (Full Sequence)

,

I Spit on Your Grave III: Vengeance is Mine

,

The Exterminator

,

Irreversible

,

Golden Apples of the Sun



Viridiana luis bu uel 1961
Viridiana ([biɾiˈðjana]) is a 1961 Spanish-Mexican film directed by Luis Buñuel and produced by Gustavo Alatriste. It is loosely based on Halma, a novel by Benito Pérez Galdós.
Contents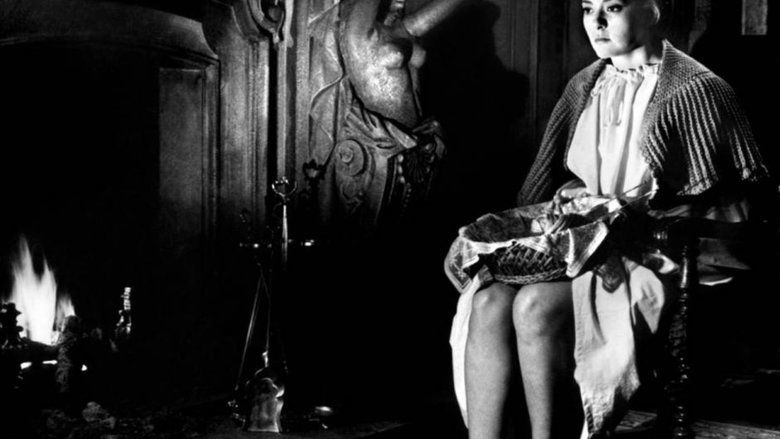 Viridiana was the co-winner of the Palme d'Or at the 1961 Cannes Film Festival.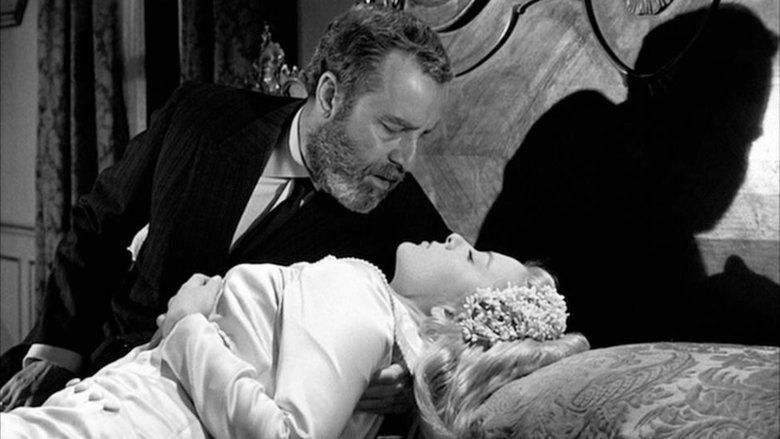 Plot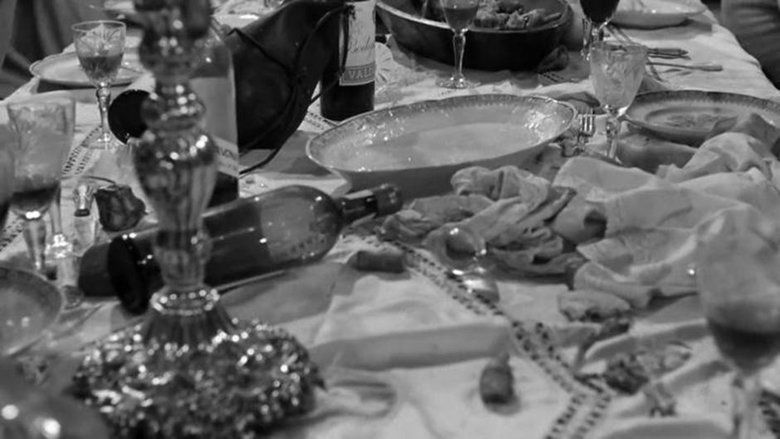 A novice named Viridiana (Silvia Pinal) is about to take her vows when her uncle, Don Jaime (Fernando Rey), invites her to visit him. Her only living relative, she has met him only once and is reluctant to comply. Her mother superior pressures her into accepting.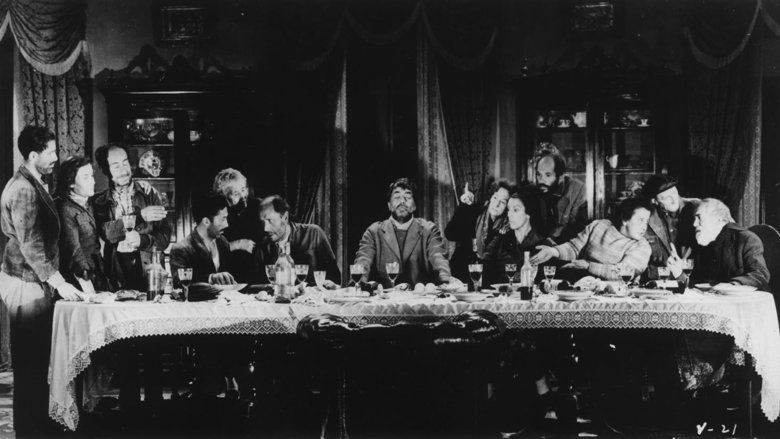 Don Jaime is a recluse, living on a neglected farm with a couple of servants—Ramona (Margarita Lozano), her daughter Rita, and Moncho. When Don Jaime sees his niece, he is struck by her strong resemblance to his deceased wife.
The night before she is to leave, Viridiana, grateful for her uncle's longtime financial support, reluctantly complies with the odd request to don his wife's wedding dress. When Ramona informs Viridiana that Don Jaime wants to marry her, she is aghast and Don Jaime seems to drop the idea. Ramona secretly drugs her drink. Don Jaime carries the unconscious woman to her room with the intention of raping her. At the last moment, he decides otherwise.
The next morning, he lies and tells Viridiana that he "took her virginity", i.e. raped her, so she cannot go back to her convent. When she is undeterred, he confesses he lied, leaving her uncertain as to what happened that night. At the bus stop, the authorities prevent her from leaving. Her uncle has hanged himself, leaving his property to her and his illegitimate son, Jorge (Francisco Rabal).
Deeply disturbed, Viridiana decides not to return to the convent. Instead, she collects some beggars and installs them in an outbuilding. She devotes herself to the moral education and feeding of this motley group. Disgusted, Moncho departs.
Jorge moves into the house with his girlfriend Lucia and starts renovating the rundown place. Lucia senses that he, like his father, lusts after Viridiana, and soon leaves. Jorge then makes a pass at the willing Ramona.
When Viridiana and Jorge leave for a couple of days to take care of some business, the paupers break into the house. At first, they just want to look around. Faced with such bounty though, they degenerate into a drunken, riotous bunch, partying to the strains of Handel's Messiah. Posing for a photo around the table, the beggars resemble the figures in Da Vinci's Last Supper.
The rightful owners return earlier than expected to find the house in shambles. The miscreants excuse themselves one by one and leave. Jorge confronts one of them, who pulls a knife. When the man assaults Viridiana, Jorge tries to rescue her, but another beggar strikes him in the head with a bottle, knocking him out. As Viridiana resists sexual assault, Jorge regains consciousness. He has been tied up, but manages to bribe one beggar into killing the would-be rapist. The police finally arrive.
Viridiana is a changed woman. The child, Rita, burns her crown of thorns. Wearing her hair loosely, Viridiana knocks on Jorge's door, but finds Ramona with him in his bedroom. With Ashley Beaumont singing Shimmy Doll on the record player, Jorge tells Viridiana that they were only playing cards, and urges her to join them, stating "You know, the first time I saw you, I thought, my cousin and I will end up shuffling the deck together."
Ending
The Spanish board of censors rejected the original ending of the film, which depicted Viridiana entering her cousin's room and slowly closing the door behind her. Consequently, a new ending was written which turned out to be more suggestive than the first — since it implied a ménage à trois among Ramona, Jorge, and Viridiana.
Cast
Silvia Pinal as Viridiana
Fernando Rey as Don Jaime
Francisco Rabal as Jorge
Margarita Lozano as Ramona
Victoria Zinny as Lucía
Teresa Rabal as Rita
Lola Gaos as a beggar-woman
Reception
Today Viridiana is regarded by many critics as a masterpiece; reception was not, however, as adamantly positive on initial release. After the film was completed and sent by the Spanish cinematographic authority to the Cannes Film Festival, and awarded, the government of Francisco Franco tried unsuccessfully to have the film withdrawn and banned its release in Spain. L'Osservatore Romano, the official newspaper of the Vatican, described the film as "blasphemous." The film was released there in 1977, after Franco's death, when Buñuel was seventy-seven years old. However, the film was acclaimed at Cannes, winning the Palme d'Or. Buñuel later said that "I didn't deliberately set out to be blasphemous, but then Pope John XXIII is a better judge of such things than I am".
Not all critics of the day were in awe of it. Bosley Crowther of The New York Times wrote:
Luis Buñuel is presenting a variation on an ancient theme in his new Spanish film, "Viridiana," which came to the Paris yesterday. The theme is that well-intended charity can often be badly misplaced by innocent, pious people. Therefore, beware of charity.
... It is an ugly, depressing view of life. And, to be frank about it, it is a little old-fashioned, too. His format is strangely literary; his symbols are obvious and blunt, such as the revulsion of the girl toward milking or the display of a penknife built into a crucifix. And there is something just a bit corny about having his bums doing their bacchanalian dance to the thunder of the "Hallelujah Chorus."
The film was released by the Criterion Collection in the United States, on the Directors Suite label in Australia, and by Madman Entertainment in New Zealand. It won the prestigious Grand Prix of the Belgian Film Critics Association.
Viridiana was voted the 37th greatest film of all time in the directors' poll of the British Film Institute's 2012 Sight & Sound issue.
References
Viridiana Wikipedia
(Text) CC BY-SA
Viridiana IMDb
Viridiana themoviedb.org