Damini – Lightning is a 1993 crime thriller film directed by Rajkumar Santoshi starring Meenakshi Sheshadri in the title role alongside Sunny Deol, Rishi Kapoor, Amrish Puri, Tinu Anand, Paresh Rawal in pivotal role and Aamir Khan as special appearance. The story is of how a woman fights against society for justice. The film is considered to be one of the best woman centric films ever made in Bollywood.
Contents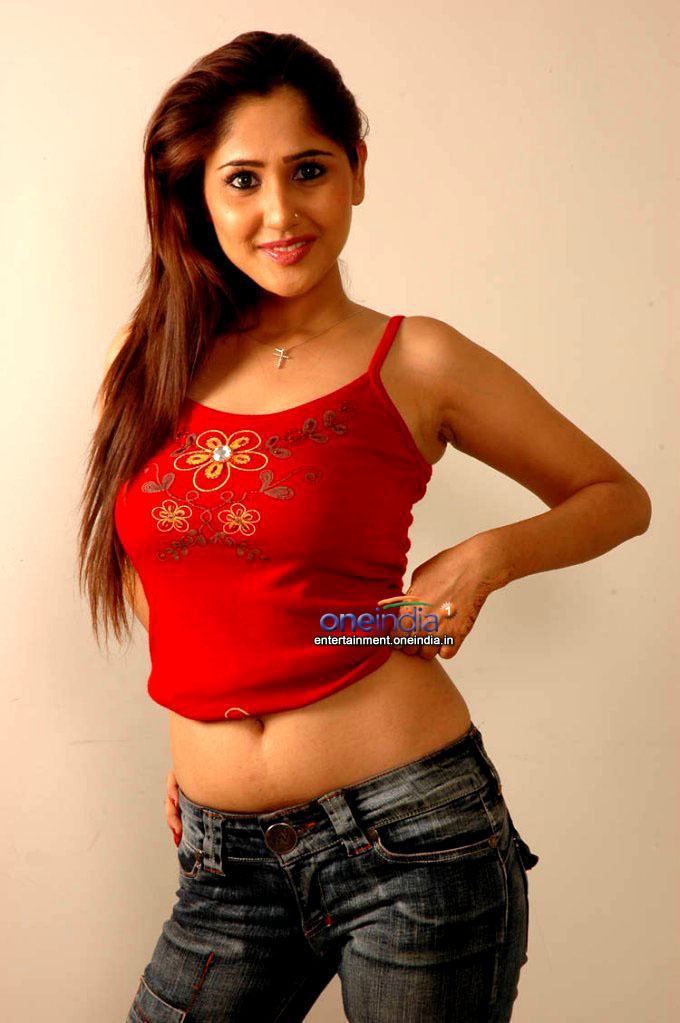 Besides being critically acclaimed, the film became the sixth highest grossing of the year and was declared a 'hit' at the Indian box office. Damini – Lightning is mostly remembered for Meenakshi Sheshadri's career best performance and it is also memorable for Sunny Deol's role as an advocate and gained him a Filmfare as well as National Film Award for Best Supporting Actor for 1993. It strengthened his Bollywood he-man image. His dialogue in the film "Tarikh pe tarikh" became iconic and a pop-culture reference. The film was a milestone in the careers of Meenakshi Sheshadri, Sunny Deol and Amrish Puri who gave some great hits like Ghayal and Ghatak: Lethal together. Aamir Khan acted in a special appearance in the stage show dance song. Damini – Lightning was remade into Oriya as Nari Nuhne Tu Narayani starring Sidhanta Mohapatra and Rachana Banarjee. It was remade into Tamil as Priyanka starring Revathi as the title character. Box Office India declared the film a Hit. This film was remade in Bangladesh as Sottyer Bijoy starring Manna (actor) Moushumi directed by FI Manik. The rights of the movie are now owned by Red Chillies Entertainment.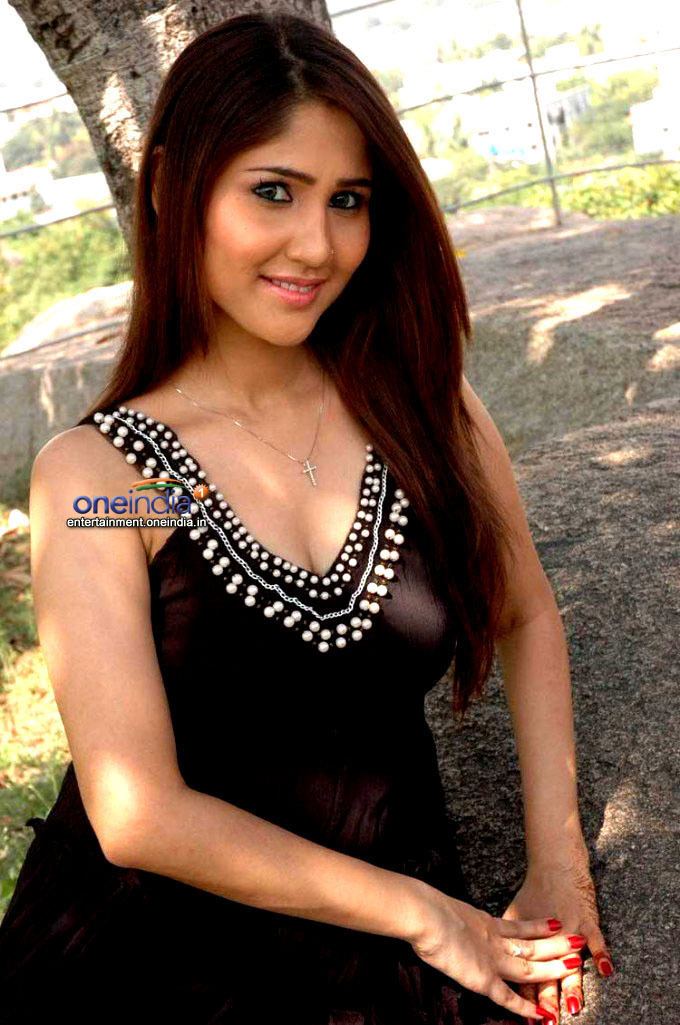 Synopsis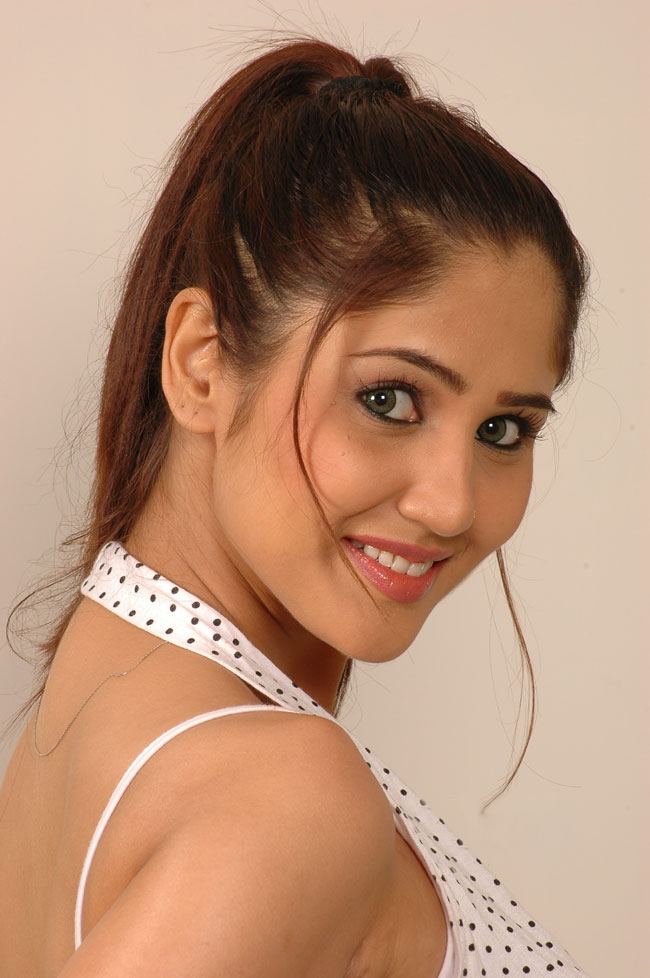 Shekhar Gupta (Rishi Kapoor), a rich businessman, falls in love at first sight with Damini (Meenakshi Sheshadri). They get married and Damini moves into his luxurious bungalow. One day, she witnesses Shekhar's younger brother, Rakesh (Ashwin Kaushal), raping the maid-servant Urmi (Prajakta) and rushes to tell Shekhar. Shekhar rushes over to prevent the sexual assault but is too late. The Gupta family conspire to cover up this shameful incident. But Damini decides to inform the police. The matter is taken up in court and Damini is asked to testify. Damini is portrayed as a mentally unstable person and confined in a mental institution for two weeks by a judicial order. Unable to bear the mental torture in the institution, she escapes and runs into a down-and-out alcoholic lawyer, Govind (Sunny Deol), who has the rape case re-opened. Urmi dies in hospital and the police write her death off as a suicide. But Govind is able to prove otherwise. It is up to Damini, Govind and Shekhar to provide justice to the victimised girl.
Cast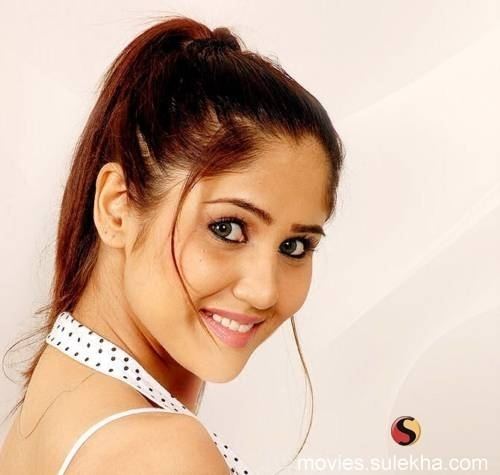 Meenakshi Sheshadri as Damini Gupta
Rishi Kapoor as Shekhar Gupta
Sunny Deol as Govind
Amrish Puri as Barrister Indrajit Chaddha
Anjan Srivastav as Chandrakant (Damini's father)
Paresh Rawal as Tolu Bajaj
Kulbhushan Kharbanda as Mr. Gupta
Rohini Hattangadi as Mrs. Gupta
Vishwajeet Pradhan as the Police Commissioner
Ashwin Kaushal as Shekhar's Brother
Vijayendra Ghatge as Inspector Kadam
K.K. Raina as Shekhar's friend
Suhas Bhalekar in a Guest Appearance as Urmi's Grandfather
Prajakta as Urmi
Sulabha Arya as Mami Tinu Anand's wife
Tinnu Anand as Shekhar's uncle
Aamir Khan as Dancer in a song with Meenakshi
Reviews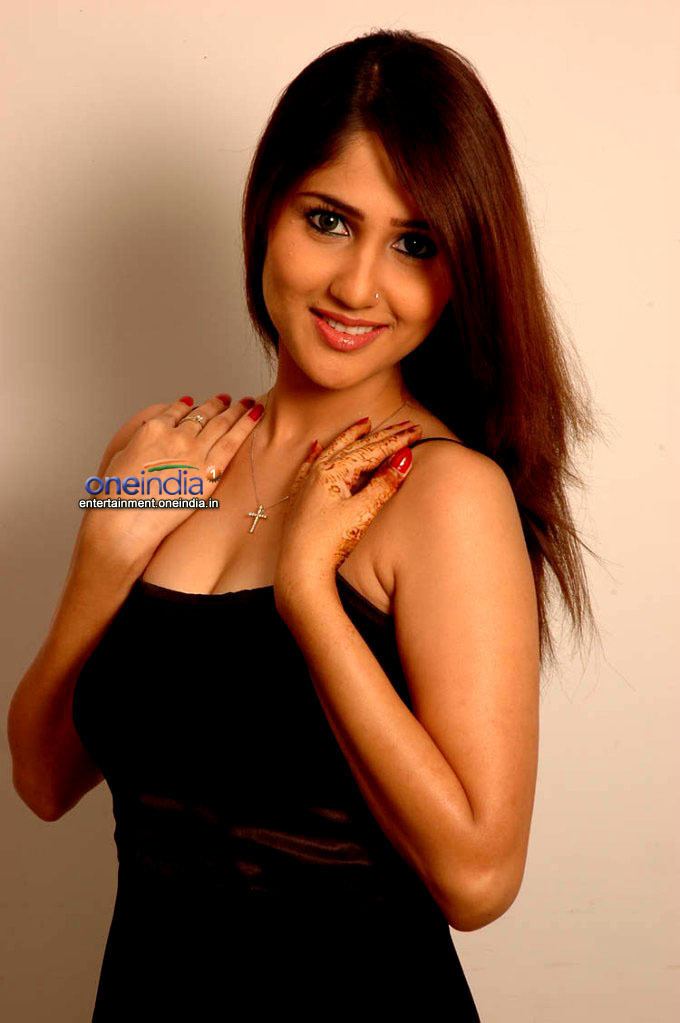 Film reviewer, Pranay Bhagat, wrote "If there is one modern film which signifies the importance of truth it has to be Damini. Though the movie is more remembered for the dialogues of Sunny Deol and his confrontational scenes with Amrish Puri, I feel the movie should also be appreciated for a tight bound script, the wonderfully directed courtroom scenes, good background music as well as a career best performance from Meenakshi."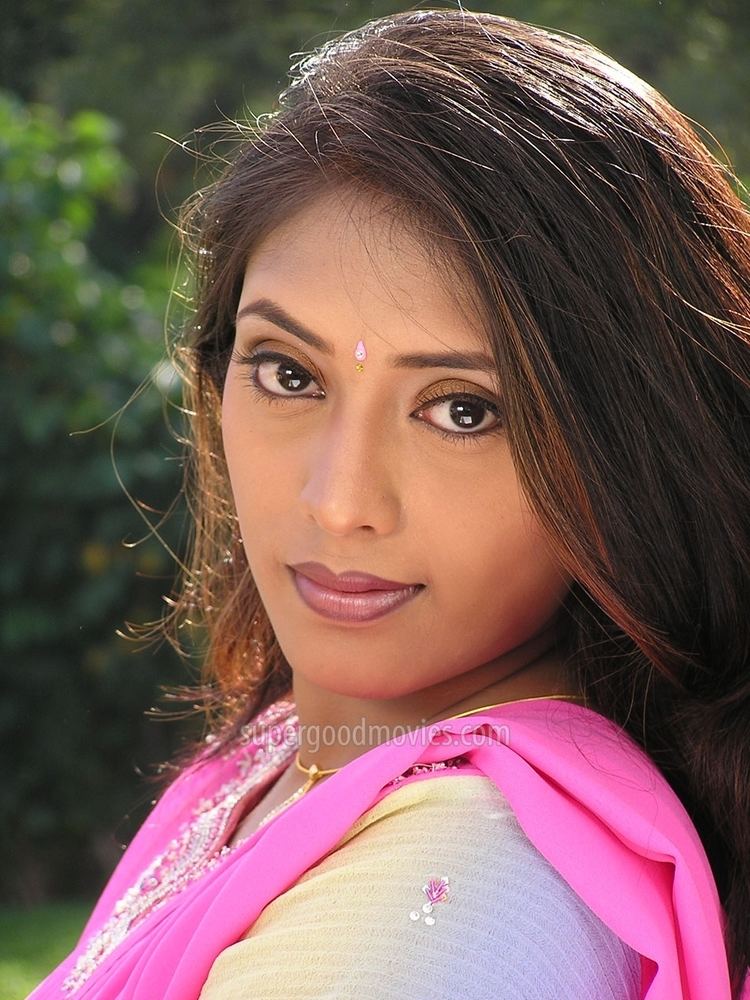 "Damini without doubt has to be one of the top drama's produced in 90's Bollywood, great direction, great cast and a great story. The film also deals with multiple issues such as the lengths people would go to protect their honour, maniplulative/exploitative media, corrupt cops and the politics of rape.... A wonderful film on being true to yourself and doing the right thing, all delivered in a non preachy manner" writes another reviewer.
Soundtrack
The Soundtrack Of The Movie Is Composed By The Music Duo Nadeem Shravan.The Song Lyrics Planned By Sameer.
Awards
Winner - National Film Award for Best Supporting Actor – Sunny Deol
Filmfare Award
Winner - Best Director: Rajkumar Santoshi
Winner - Best Supporting Actor : Sunny Deol
Nominated - Best Actress :Meenakshi Seshadri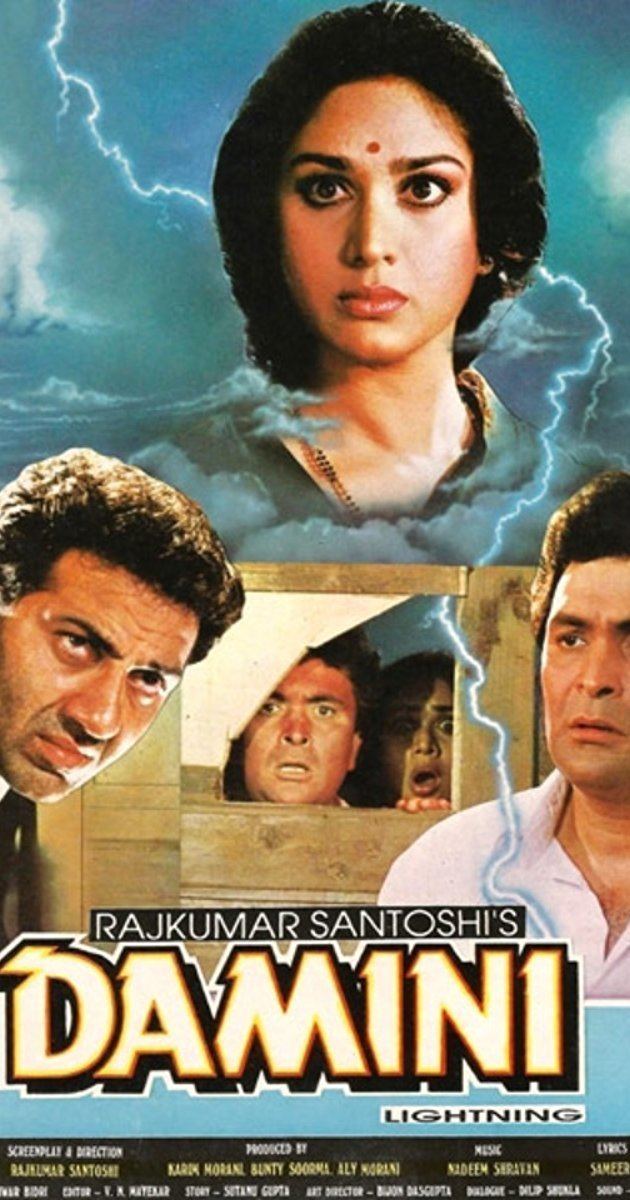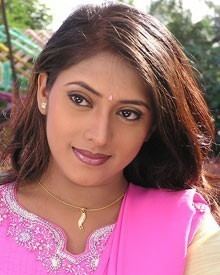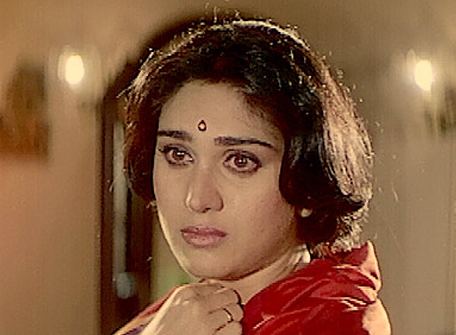 Songs
1Bin Sajan Jhoola JhuluKumar Sanu - Sadhana Sargam6:16
2Jab Se Tumhen DekhaKumar Sanu - Sadhana Sargam5:13
3Gawah Hai Chand TareKumar Sanu - Alka Yagnik6:18

References
Damini Wikipedia
(Text) CC BY-SA