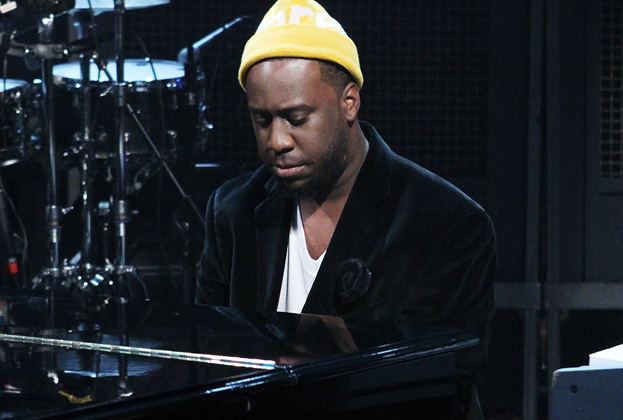 Glasper's earliest musical influence was his mother, Kim Yvette Glasper, who sang jazz and blues professionally. She took him with her to club dates rather than leave her son with babysitters. She was the music director at the East Wind Baptist Church, where Glasper first performed in public. He performed during services at three churches: Baptist, Catholic and Seventh-day Adventist. Glasper has said that he first developed his sound in church, where he learned his own way to hear harmony, and was inspired to mix church and gospel harmonies with jazz harmonies.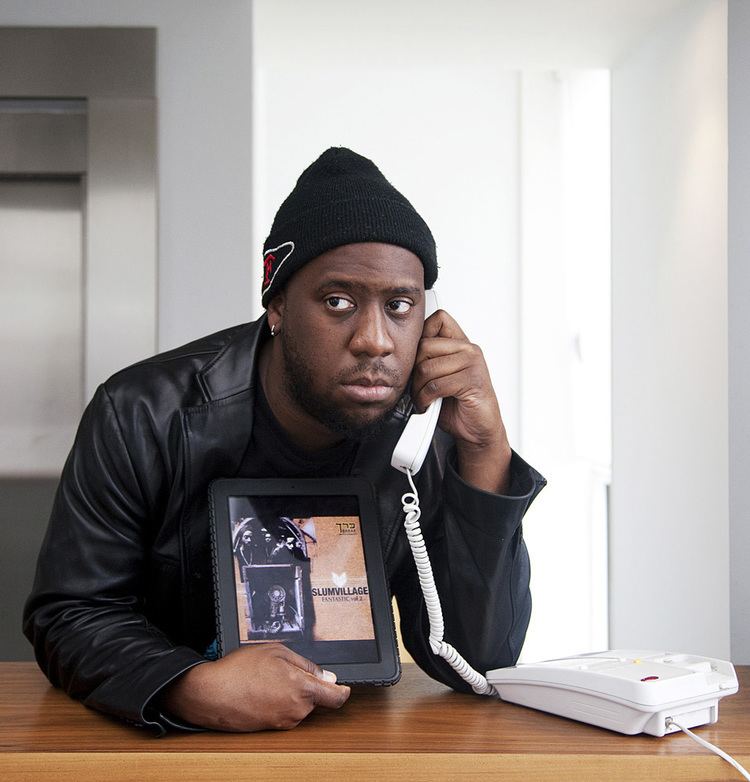 Glasper attended Elkins High School in Missouri City, Texas, and the High School for the Performing and Visual Arts and went on to attend the New School for Jazz and Contemporary Music in New York City. At the New School, Glasper met neo-soul singer Bilal Oliver. They began performing and recording together, which led to associations with a variety of hip-hop and R&B artists parallel to Glasper's emerging jazz career. He has worked with Bilal and Mos Def as musical director, Q-Tip (The Renaissance), Kanye West (Late Registration), Meshell Ndegeocello (The World Has Made Me the Man of My Dreams), J Dilla, Erykah Badu, Jay-Z, Talib Kweli, Common, Slum Village, and Maxwell, with whom he toured extensively on 2009's BLACKsummers'night tour.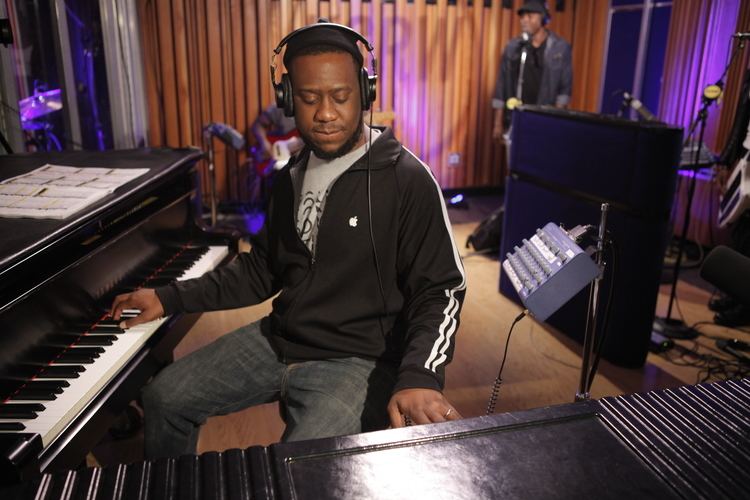 Glasper's first album, Mood, was released by Fresh Sound New Talent in 2004, after the pianist's stints playing in bands with guitarists Russell Malone and Mark Whitfield, bassist Christian McBride, and trumpeters Terence Blanchard and Roy Hargrove. The album features six original compositions by Glasper alongside versions of the jazz standards "Blue Skies", "Alone Together", and Herbie Hancock's "Maiden Voyage". Glasper has said that his arrangement of the Hancock tune was inspired by the Radiohead song "Everything in Its Right Place". Mood is mainly a piano trio recording, with Bob Hurst on bass and Damion Reid on drums. Two tracks feature vocalist Bilal, two others adding Russell Malone, and saxophonists John Ellis and Marcus Strickland.
Blue Note Records released Canvas, Glasper's major-label debut, in 2005. The album features nine original songs and again a version of a Hancock composition, "Riot". Glasper plays the Fender Rhodes electric piano on three tracks, and Bilal sings on two. In My Element, released in 2006, includes songs written in honor of Glasper's mother ("Tribute") and hip-hop producer J Dilla ("J Dillalude"). The pianist also revisits Hancock's "Maiden Voyage", which segues into a version of "Everything in Its Right Place", and quotes Duke Ellington's "Fleurette Africaine".
Glasper's 2009 album Double-Booked is divided between songs performed by Glasper in an acoustic piano trio and funk-influenced tracks played on electric instruments, such as the Fender Rhodes and the vocoder (used on a version of Hancock's "Butterfly"). The album features guest vocals and spoken-word appearances by Bilal and Mos Def. Bilal received a 2010 Grammy Award nomination for Best Urban/Alternative Performance for the track "All Matter".
Glasper has performed at venues and festivals throughout the world including the Apollo Theater, The Rock and Roll Hall of Fame, Hollywood Bowl, North Sea Jazz Festival, Bonnaroo, The Kennedy Center, Mt Fuji Festival, The Barbican, London Jazz Festival, Monterey Jazz Festival, Playboy Jazz Festival, Fonda Theater, El Rey Theater, and the Troubadour. In addition to his working trio (Damion Reid, drums; Vicente Archer, bass), he also leads the Robert Glasper Experiment (Burniss Earl Travis, Justin Tyson, Michael Severson, DJ Jahi Sundance and Casey Benjamin), in which he explores fusions of jazz and hip hop. He has made numerous TV appearances including CBS Late Show With David Letterman, NBC Tonight Show With Jay Leno and NBC Late Night With Jimmy Fallon, and The Conan O'Brien Show on TBS.
In February 2012, Glasper released Black Radio, which featured performances by many neo-soul and hip hop artists including Lupe Fiasco, Bilal, Lalah Hathaway and Yasiin Bey. The album was recorded live, with no overdubs. Black Radio laid out a new paradigm for creative music, reaching beyond entrenched genre boundaries to create a singular vision that drew from all reaches of contemporary black music and beyond. The album was met with both commercial success (a #10 debut on Billboard's Top Current Albums chart) and wide acclaim, with Rolling Stone declaring "Glasper heads down the fraught path of hip-hop jazz and gets it right," adding that "with music this smart and inviting, the implied diss of mainstream doesn't feel like sour grapes; it feels like a blueprint forward." The album won the 2013 GRAMMY Award for Best R&B Album. In November 2012 Black Radio Recovered: The Remix EP was released with five remixed tracks from the prior album, including remixes by Questlove, Solange, Georgia Muldrow, Pete Rock and 9th Wonder.
On October 29, 2013, Glasper released Black Radio 2, another genre-defying effort that took the Black Radio blueprint and built to even greater heights. The core remained the Experiment, as astoundingly versatile a band as has ever existed, featuring Robert Glasper on keyboards, Derrick Hodge on bass, Mark Colenburg on drums, and Casey Benjamin on vocoder and saxophone. Providing the vocals throughout included Common, Brandy, Jill Scott, Marsha Ambrosius, Anthony Hamilton, Faith Evans, Norah Jones, Snoop Dogg, Lupe Fiasco, and Emeli Sandé. Lalah Hathaway and Malcolm-Jamal Warner were featured on a cover of Steve Wonder's "Jesus Children of America" which was dedicated to the victims of the Sandy Hook Elementary School shootings and won the GRAMMY for Best Traditional R&B Performance in 2015.
On June 16, 2015, The Robert Glasper Trio released the album Covered, which features instrumental covers of songs from an eclectic variety of well-known artists, including Radiohead, John Legend, Kendrick Lamar, and Joni Mitchell. The entire album was recorded live at Capitol Studios in 2014. Covered was GRAMMY-nominated for Best Jazz Instrumental Album.
Glasper served as producer, composer, and arranger for the 2015 film Miles Ahead, a biopic documenting the life of legendary jazz trumpeter Miles Davis, whom Glasper cites as being one of his major musical influences. The soundtrack primarily consists of arrangements and interpretations of some of Davis' most well-known compositions, with the exception of a few tunes written by Glasper himself.
In addition, Glasper released Everything's Beautiful on May 27, 2016, marking his first release with Columbia Records and Legacy Recordings. The album serves as a tribute to Davis and includes remixes and reinterpretations of several of his original works. Although Davis died in 1991, he is credited as a co-artist of the album. The album includes features from Stevie Wonder, Bilal, Illa J, Erykah Badu, Phonte, Hiatus Kaiyote, Laura Mvula, Georgia Anne Muldrow, Ledisi, and John Scofield.
On September 16, 2016, Glasper released "ArtScience". This is the first Experiment LP where all members write and produce, and the first with no guest vocalists. It features saxophonist and vocalist Casey Benjamin, bassist Derrick Hodge, drummer Mark Colenburg, and Glasper himself—sings. It was recorded in New Orleans.
Glasper has also drawn wide attention for his prominent role on Lamar's acclaimed album To Pimp A Butterfly. He has written/performed on albums by Mac Miller, Anderson Paak, Banks (remix), Big K.R.I.T., Bilal, Kendrick Lamar, Q-Tip and Talib Kweli.
Glasper's albums are centered around his work as a solo artist, and two bands: The Robert Glasper Trio (on piano Robert Glasper, drummer Damion Reid, and bassist Vicente Archer) as an acoustic jazz trio, and The Robert Glasper Experiment (Glasper, drummer Mark Colenburg, saxophonist/vocoderist Casey Benjamin and bassist Derrick Hodge) as an electronic act that defies genre norms from any single discipline. "That's what makes this band unique... We can go anywhere, literally anywhere, we want to go. We all have musical ADD and we love it." With primary influences in neo-soul, hip-hop, jazz, gospel, and R&B, Glasper also has reinterpreted songs from rock acts Nirvana, Radiohead, Soundgarden, and David Bowie. As a jazz artist, Rashod D. Ollison reviewed him after the release of Canvas as "a gifted jazz musician with a brilliant, energetic technique and a fresh, mesmerizing sense of melody and composition".
Glasper claims that the music of Miles Davis has had a significant influence on his style throughout his career as a musician. Both the soundtrack for Miles Ahead and the tribute album Everything's Beautiful are clear indications of this influence.
"I'm obviously influenced by Miles Davis — even just the psyche of how he thinks about music...how he moves through, and always wanted to reflect the times he's in. That's what I'm doing now. He opened that door."
Grammy Awards
Mood (Fresh Sound New Talent, 2004; recorded 2002)
Canvas (Blue Note, 2005)
In My Element (Blue Note, 2007)
Double-Booked (Blue Note, 2009)
Black Radio (Blue Note, 2012)
Black Radio 2 (Blue Note, October 29, 2013)
Covered (Blue Note, 2015)
Everything's Beautiful

(using some samples of Miles Davis)

(Columbia/Legacy, May 27, 2016)
ArtScience (Blue Note, September 16, 2016)
Black Radio Recovered: The Remix EP (Blue Note, 2012)
Porter Chops Glasper (Blue Note, February 25, 2014)
Miles Ahead (film) (2015)