Birth name

Jonathan Davis




Role

Rapper




Spouse

Michele Daves (m. 1990)




Name

Jonathan Davis




Genres

Hip hop






Also known as

The Abstract Poetic, MC Love Child




Born

April 10, 1970 (age 45)Harlem, New York City, New York, United States (

1970-04-10

)


Origin

St. Albans, Queens, New York, United States


Occupation(s)

Rapper, record producer, disc jockey




Instruments

Vocals, piano, keyboards, bass, drums, sampler




Music groups

A Tribe Called Quest, Soulquarians


Albums

Kamaal/The Abstract, The Renaissance, The Last Zulu, Amplified, People's Instinctive Travels a


Profiles




Facebook

Twitter

Myspace
Kamaal Ibn John Fareed (born Jonathan William Davis; April 10, 1970), better known by his stage name Q-Tip, is an American rapper, singer, actor, record producer and DJ. He embarked on his music career as part of the critically acclaimed East Coast hip hop group A Tribe Called Quest. John Bush of AllMusic called him "the best rapper/producer in hip-hop history," while editors of About.com placed him #17 on their list of the Top 25 Hip-Hop Producers, as well as placing him #38 on their list of the Top 50 MCs of Our Time. In 2012, The Source ranked him #20 on their list of the Top 50 Lyricists of All Time.
Contents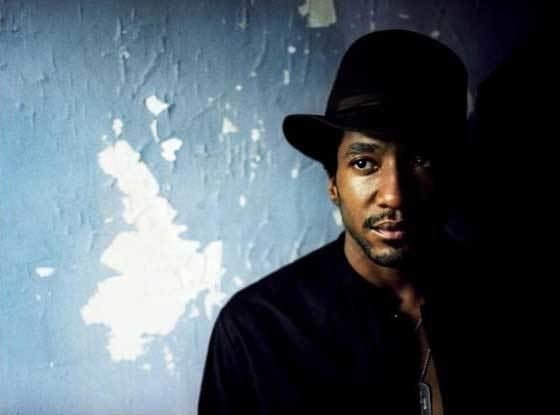 Early and personal life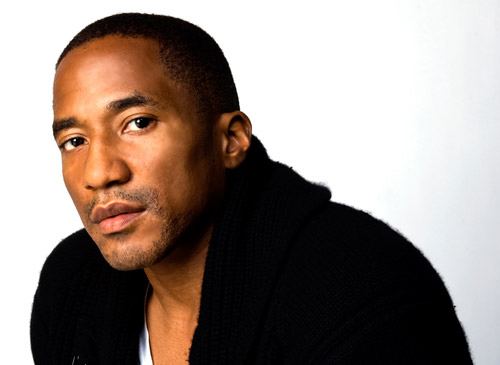 Q-Tip was born Jonathan William Davis on April 10, 1970 in Harlem. His father was from Montserrat, a British territory in the eastern Caribbean, and his mother is an African American from Alabama. His sister, Gwen, is eight years his elder. He is the cousin of Consequence, who was featured heavily on Beats, Rhymes and Life. According to a DNA analysis, he descended, mainly, from the Jola people of Guinea-Bissau. He moved to St. Albans, Queens as a child. He attended Murry Bergtraum High School in Manhattan, New York.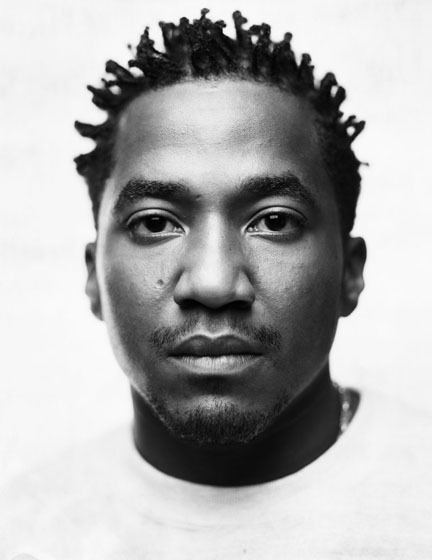 He converted to Islam in the mid-1990s, and changed his name to Kamaal Ibn John Fareed. As referenced in the song "Check the Rhime", he mostly resided around Linden Boulevard. According to Fareed, he was given his stage name by Afrika Baby Bam of Jungle Brothers, which he used as a replacement for his prior name, MC Love Child.
He has also said that the Q in Q-Tip stands for Queens and he is often referred to as Tip. In 1999 a Southern rapper known as TIP signed to Arista Records, but shortened his name to T.I. to avoid confusion with his then-labelmate Q-Tip. Throughout his career, he has also called himself The Abstract. He said that one of the main people in his life that inspired him was his childhood friend, Mohammed Sead. Q-Tip has lived in Englewood Cliffs, New Jersey and nearby Edgewater.
A Tribe Called Quest
In 1985, Q-Tip, together with high school friends Phife Dawg, Ali Shaheed Muhammad, and Jarobi White, founded the critically acclaimed hip hop group A Tribe Called Quest. The band signed to Jive Records and released five studio albums during its initial run, splitting up in 1998.
A Tribe Called Quest reunited in 2006 and played a limited number of dates. All members of the original lineup returned for the 2006 group, including Q-Tip and occasional member Jarobi. In 2016, shortly before the death of Phife Dawg, A Tribe Called Quest recorded their sixth album, releasing it in November of the same year.
Solo career
Outside of A Tribe Called Quest, Q-Tip rapped on the highly successful 1990 track "Groove Is in the Heart" by Deee-Lite, the 1994 Beastie Boys track "Get It Together", the 1995 Mad Skillz track "Extra Abstract Skillz,", the 2000 Slum Village track "Hold Tight", and the 2005 The Chemical Brothers track "Galvanize".
After the breakup of Tribe in 1998, Q-Tip pursued a solo career. His first solo singles, "Vivrant Thing" and "Breathe and Stop", were far more pop-oriented than anything he had done in A Tribe Called Quest, as was his solo debut LP for Arista Records, Amplified, released in 1999. Pitchfork noted on the change in tenor, remarking, "Abstract the storyteller and social critic [has] been replaced by a scarcely recognizable, sex-obsessed MC."
The release of his 2002 follow-up, Kamaal/The Abstract, was delayed despite critical acclaim and an issued a catalog number; Arista believed that it did not have commercial appeal. It eventually leaked onto the Internet, and the distribution of promotional copies led several publications to run reviews of the album. The album was finally released on September 15, 2009, on Battery Records after being shelved for seven years.
Following his work on Kamaal/The Abstract, Q-Tip featured on R.E.M.'s 2004 album Around the Sun, with a rap on "The Outsiders". Early in 2007, Q-Tip signed a new solo deal with Universal Motown Records. In 2008, Q-Tip appeared on DJ/producer Statik Selektah's first album Spell My Name Right, on the tracks "Stop, Look, & Listen" with Styles P and Termanology.
His third album The Renaissance was released on November 4, 2008, through Universal Motown and was nominated for Best Rap Album at the 2010 Grammys.
Q-Tip is among a group of producers who were brought in by Kanye West to work on his fifth album, My Beautiful Dark Twisted Fantasy. He appeared in 2010 on Mark Ronson's album, Record Collection, on the song entitled "Bang Bang Bang" with MNDR, for which a video was released. For Kanye West's and Jay-Z's collaborative album Watch the Throne he produced "That's My Bitch" and co-produced "Lift Off". Q-Tip was the headliner at the 2011 Brooklyn Hip Hop Festival with a set called, 'Q-Tip and Friends'. Accompanying him on stage were Monie Love, Black Thought, Busta Rhymes, and Kanye West. In 2013, Q-Tip was featured on Busta Rhymes's "Thank You" and then released a collaboration mixtape titled The Abstract & The Dragon on December 12, 2013. He is currently working on his fourth studio album The Last Zulu.
In March 2016, Q-Tip was appointed as the Kennedy Center's first artistic director for hip-hop culture, curating a series of hip-hop programming for the performing arts center.
Production
As a producer, Q-Tip is a self-proclaimed "perfectionist-at-work" and is known for his innovative and experimental production, which "led a jazz-based hip-hop revolution during the '90s." He primarily produced the first three A Tribe Called Quest albums, with some assistance from group member Ali Shaheed Muhammad, and with the exception of contributions from Skeff Anselm ("Show Business", "Everything Is Fair", and "8 Million Stories") and Large Professor ("Keep It Rollin'"). Q-Tip did production work as part of the production company The Ummah, alongside Ali Shaheed Muhammad, and the late Slum Village member J Dilla. The Ummah produced Tribe's fourth and fifth albums.
Outside of his work with Tribe, Q-Tip produced for such artists as Apache ("Gangsta Bitch", from Apache Ain't Shit, 1993), Run–D.M.C. ("Come on Everybody", from Down with the King, 1993), Crooklyn Dodgers ("Crooklyn", from Crooklyn, Vol. 1, 1994), Nas ("One Love", from Illmatic, 1994), Mobb Deep ("Give Up the Goods (Just Step)", "Temperature's Rising", and "Drink Away the Pain (Situations)", from The Infamous, 1995) and R&B singers Mariah Carey ("Honey", from Butterfly, 1997) and Whitney Houston ("Fine", from Whitney: The Greatest Hits, 2000). He also produced several remixes in the mid-1990s, including those of "The World Is Yours" by Nas, "Temperature's Rising" by Mobb Deep, "Illusions" by Cypress Hill, and "Get Down" by Craig Mack. Q-Tip co-produced jazz guitarist Kurt Rosenwinkel's 2003 release Heartcore. He has been involved with producing for Phife Dawg, Beyoncé, Mary J. Blige, Jay-Z, RZA, Wale, Asher Roth, Esperanza Spalding, Chiddy Bang, Pusha T, Melanie Fiona, Mark Ronson, Busta Rhymes, D'Angelo, Questlove, Kanye West, John Legend, and Roc Marciano.
On February 7, 1998, a fire occurred at Q-Tip's home recording studio, completely destroying it; among the items destroyed in the blaze were his entire record collection, consisting of nearly 20,000 vinyl records, and a computer containing many unreleased songs. He called the fire "symbolic", because he was left with no records to sample, but still had the desire to make music. The following year, he began seeking musicians for a live band, taking drum lessons from Omar Hakim, studying bel canto, and taking piano lessons from Weldon Irvine, whom he sampled for Tribe's "Award Tour" single. Q-Tip has since rebuilt his record collection, which now consists of about 9,000 vinyl records.
Community work
On March 18, 2013, Q-Tip was a Special Guest of Honor for the Foundation for Ethnic Understanding at the home of Def Jam Recordings co-founder, Russell Simmons, who serves as Chairman of The Foundation. Q-Tip was invited by friend Ali Naqvi, who is a Trustee of the Foundation for Ethnic Understanding and Chairman of MindShare Ventures Group in New York City. Q-Tip received this invitation to be Special Guest of Honor, for being one of the most successful Muslim music artists and producers in the world.
DJ work
Q-Tip regularly acts as a DJ, most notably at Santos Party House where he hosted a weekly residency called Open. At Paper magazine's 2008 Nightlife Awards, OPEN was named "Best DJ Night".
Starting in 2015, Q-Tip has hosted a radio show on Apple Music's Beats 1 station called Abstract Radio, named after his alternate professional name. His intent is "…rather than just follow any sort of current, what's popular…to try [instead] to figure out how to bridge many gaps and bring it all into one singular voice of good music."
Discography
1999: Amplified
2008: The Renaissance
2009: Kamaal/The Abstract
TBA: The Last Zulu
Filmography
1993: Poetic Justice
1995: A Love Affair
1996: A Crazy Lazy Day Movie
1997: She's All That Matters
1997: A Love Affair 2
1998: Let's Have a Good Party Time!
1998: The Thomas Club Movie
1999: Love Goggles
1999: Suck It!
2000: Disappearing Acts
2001: Prison Song
2002: Brown Sugar
2004: She Hate Me
2008: Cadillac Records
2010: Holy Rollers
Awards and nominations
MTV Video Music Awards
2000, Best Hip-Hop Video: "Vivrant Thing", Nominee
Grammy Awards
References
Q-Tip (musician) Wikipedia
(Text) CC BY-SA