Years active

1997–present







Born

January 15, 1975 (age 40)Winston-Salem, North Carolina (

1975-01-15

)

Occupation(s)

Record producer, record executive

Instruments

Akai MPC 2500, Turntables, Pro Tools, FL Studio

Role

Record producer · 9thwonder.com

Music groups

Little Brother (2001 – 2007), Justus League

Record labels

It's a Wonderful World Music Group, Atlantic Records, ABB Records

Albums

The Wonder Years, God's Stepson, Fornever, The Final Adventure, Death of a Pop Star




Similar

Phonte, Rapsody, Terrace Martin




Profiles






Birth name

Patrick Denard Douthit

Also known as

9th Wonder, 9thmatic
9th wonder tutenkhamen beat tape full
Patrick Denard Douthit (born January 15, 1975), better known as 9th Wonder, is a hip hop record producer, record executive, DJ, lecturer, and rapper from Midway, North Carolina, U.S. He began his career as the main producer for the group Little Brother in Durham, North Carolina, and has also worked with Mary J. Blige, Jean Grae, Wale, Jay-Z, Murs, Drake, Buckshot, Chris Brown, Destiny's Child, J. Cole, Kendrick Lamar, Erykah Badu, Ludacris, Mac Miller, David Banner, Lecrae, Jill Scott, Big Boi, Rapsody, and Anderson .Paak. As of 2010, 9th Wonder raps under the name of 9thmatic. 9th Wonder has a smooth and soulful production style that relies on samples from artists such as Al Green and Curtis Mayfield.
Contents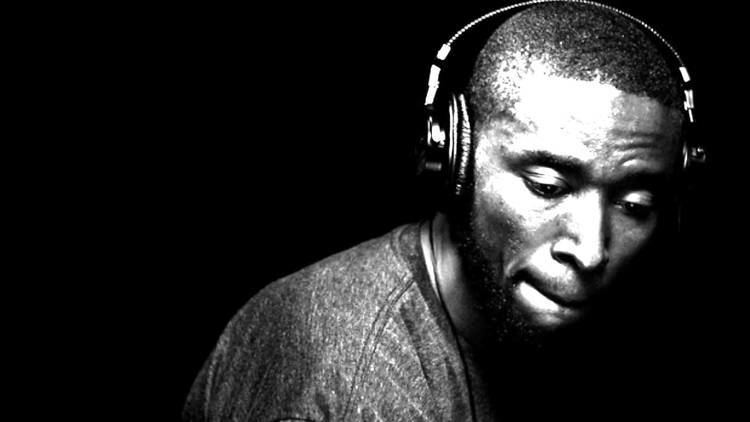 Rhythm roulette 9th wonder
Music career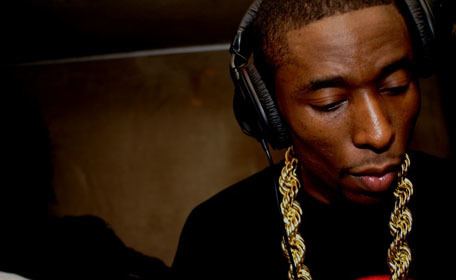 9th Wonder's first significant career breakthrough came in 2003 when, as an up-and-coming producer, he released an unofficial remix album of Nas' 2002 album God's Son entitled God's Stepson. Released through internet outlets, the album garnered significant attention and acclaim. The producer has said that he was not thinking in terms of using it to generate a buzz or promote his skills at that point: "I never thought any of this of me as a producer was going to happen." The album has since been credited as starting the now regular trend for unofficial 'home-made' remixes of whole albums.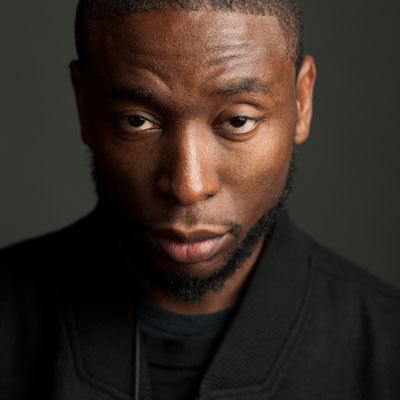 9th Wonder began his career as the main producer for the group Little Brother. As part of Little Brother he gained recognition and critical acclaim for his production on their debut 2003 release, The Listening. Jay-Z's studio engineer Young Guru was impressed with his work, and contacted 9th Wonder, which led to 9th Wonder producing "Threat" for Jay-Z's 2003 The Black Album. The cut proved to be a mainstream breakthrough for 9th Wonder, most immediately in the major production role he secured on Destiny's Child's 2004 Destiny Fulfilled album that Jay-Z was instrumental in helping bring about. On the album, 9th Wonder produced the tracks "Girl" and "Is She the Reason," plus the bonus track "Game Over".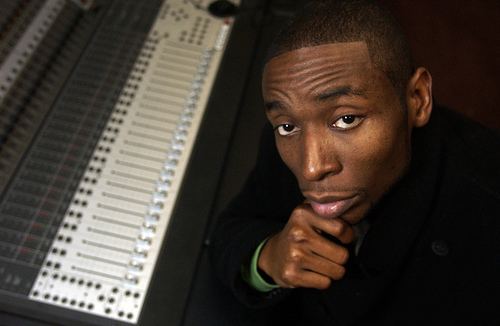 9th Wonder left Little Brother in 2007.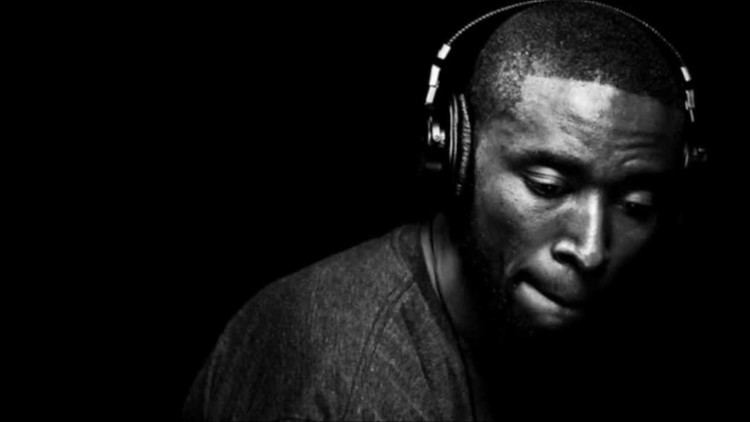 On October 29, 2007, 9th Wonder made a rare public appearance on BET's Rap City, alongside collaborator Talib Kweli. Madlib, Jean Grae and Erykah Badu appeared as well. In 2010, he appeared on BET's 106 & Park countdown with David Banner.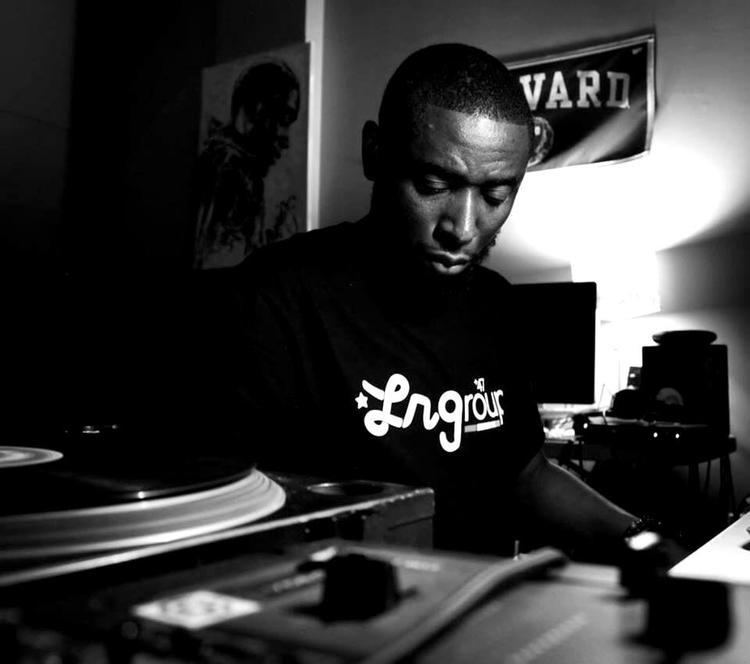 9th Wonder, E. Jones, and rapper J. Cole served as the lead producers of the soundtrack to the EA Sports video game NBA Elite 11. 9th Wonder and J. Cole also appear as "secret characters" in NBA Jam with a team name of Cole & Wonder.
9th Wonder debuted his rapping alter-ego 9thmatic in late 2009. 9thmatic appeared on songs with Khrysis and Sean Boog, Big Remo, Murs and Thee Tom Hardy.
9th Wonder worked with Mississippi rapper David Banner on a collaborative album entitled Death of a Pop Star which was released on December 21, 2010. After forming Jamla Records in 2010, he then went on produce for Jill Scott, Dilated Peoples, Big Boi of Outkast, and Anderson .Paak.
It's a Wonderful World Music Group
In January 2009, 9th Wonder announced plans to start two independent record labels, Jamla and The Academy, under his imprint It's A Wonderful World Music Group (IWWMG). Jamla originally consisted of Skyzoo, GQ, Rapsody, Tyler Woods and Big Remo, while The Academy consisted of Thee Tom Hardy, Actual Proof (Sundown & Enigma), TP, and The Away Team (Khrysis & Sean Boog). The Academy artists were later folded into the Jamla label. Halo and Heather Victoria were announced as the newest members of IWWMG in October 2010. Jamla Records now consists of artists GQ, Rapsody,Actual Proof, TP, Halo, & Heather Victoria.
In July 2010, 9th Wonder officially debuted his production team for IWWMG. The Soul Council consists of Khrysis, E. Jones, Ka$h Don't Make Beats, AMP, Eric g.,Nottz, Hi-Tek and 9th Wonder himself.
Recent and current projects
In 2010, independent filmmaker Kenneth Price documented 9th Wonder's travels for an entire year. This included his times in the studio, classes he taught at Duke University, and performances with Murs at the 2010 Rock the Bells Festival, along with interviews with 9th Wonder about his life and career. All of this was compiled in a Lifted Research Group-sponsored documentary film titled The Wonder Year. The film features appearances by Drake, DJ Premier, DJ Green Lantern, J. Cole, Murs, Lucas Rivers, Sha Money XL, Young Guru, The Alchemist and others. Price went on to direct music videos for artists on 9th Wonder's Jamla Records label. In 2016, 9th Wonder's Jamla Records imprint signed a joint venture with Jay-Z and Roc Nation.
In August 2010, Drake exchanged tweets with 9th Wonder on Twitter, expressing his desire to work with him again (the first time being the production of "Think Good Thoughts" featuring Phonte and Elzhi for his 2007 mixtape Comeback Season). It was revealed in October 2010 that 9th Wonder would be producing for Drake on his second album Take Care, which was released on November 15, 2011. However, a month prior to the release, 9th Wonder said in an interview that he would not appear on Take Care due to A&R issues.
Singer Chris Brown recorded a series of rap freestyles over 9th Wonder beats. The first was released on July 18, 2011, on YouTube under the title "Real Hip Hop #3." This was followed a day later by "Real Hip Hop #4" featuring Kevin McCall. These tracks were included in Brown's rap mixtape Boy In Detention, released on August 5, 2011.
9th Wonder produced Jill Scott's "Beautiful Love" ft. BJ The Chicago Kid on her 2015 album release "Woman". Rising Star Anderson .Paak also sought out 9th Wonder's production for "The Season" and "Without You" featuring Rapsody on his breakthrough release Malibu released coincidentally on 9th Wonder's birthday, January 15, 2016. 9th Wonder also collaborated with Big Boi of Outkast for the song "Put It On Her" for his release Big Grams in 2015. In 2017, Kendrick Lamar tapped 9th Wonder to produce DUCKWORTH., the final track on his 4th studio album, DAMN, where Kendrick tells the backstory of the meeting between his father and Anthony Tiffith, also known as "Top Dawg" from TDE.
Hip Hop Professor and Academia
2007 saw a sideline move into music academia for 9th Wonder when he, along with Christopher "Play" Martin from hip hop group Kid-n-Play, was appointed Artist-In-Residence by the Chancellor of North Carolina Central University, and began instructing a hip hop history class in NCCU's Music Dept.
His role as a music professor has proven an ongoing one as in January 2010 it was announced that 9th Wonder would co-teach a class titled "Sampling Soul" with Dr. Mark Anthony Neal at Duke University. In an interview with HitQuarters, he explained the reason for the move into academia: "Educating the youth on where hip-hop comes from and the history of it, using the records we use, gives hip-hop a longer life. I decided to become an advocate of that."
9th has only continued his trek into the world of education, recently receiving acceptance from Harvard University to become a fellow in the Hip Hop Archive. 9th will spend three years working on a research project at Harvard's W.E.B. Dubois Institute. For 9th's project titled "These Are The Breaks" he will be researching the original records that created his top 10 produced albums. He recently told XXL that he one day hopes to leave producing behind for good to focus on academics. A documentary also created by Kenneth Price, "The Hip-Hop Fellow chronicled 9th becoming a W.E.B. Dubois Fellow at Harvard University under the direction Dr. Henry Louis Gates, Jr. and Dr. Marcy Morgan at the Dubois Institute at The Hutchins Center.
He has continued his involvement with higher education by lecturing at various universities across the United States. In September 2012, 9th Wonder visited the University of Michigan to speak on his beginnings in the music industry and hip hop's role in the classroom. His involvement with some of the top academic institutions in the country has validated hip hop as a true art form. 9th Wonder served as Artist In Residence at the University of Pennsylvania in the Spring of 2016. In March 2017, 9th Wonder was the Artist in Residence at the University of Virginia, giving his final lecture in The Rotunda on the University grounds. Several other hip hop artists have found themselves on similar paths into the education realm including Questlove of The Roots and Bun B of UGK. 9th is currently Artist of Residence at North Carolina Central University and Duke University.
9th Wonder was also appointed to the Executive Committee of Hip-Hop and Rap at The National Museum of African American History and Culture at The Smithsonian in Washington, DC. He also has an exhibit on the 4th Floor in the Music Crossroads Section.
Solo albums
2005: Dream Merchant Vol. 1
2007: Dream Merchant Vol. 2
2011: The Wonder Years
2012: Tutankhamen (Valley of the Kings)
2013: Bladey Mae (Grandma's Blades)
2016: Zion
Group albums
2003: The Listening (with Phonte and Rapper Big Pooh as Little Brother)
2005: The Minstrel Show (with Phonte and Rapper Big Pooh as Little Brother)
Collaborative albums
2003: Shake N Beats (Instrumental LP) (with Spectac)
2003: Legsclusives (with L.E.G.A.C.Y.)
2004: Murs 3:16: The 9th Edition (with Murs)
2005: Chemistry (with Buckshot)
2005: Spirit of '94: Version 9.0 (with Kaze)
2005: 9th Gate (with Access Immortal)
2006: Murray's Revenge (with Murs)
2006: Cloud 9: The 3 Day High (with Skyzoo)
2007: Class is in Session (with Pete Rock)
2008: The Formula (with Buckshot)
2008: Jeanius (with Jean Grae)
2008: Sweet Lord (with Murs)
2008: The Corner of Spec & 9th (with Spectac)
2010: Fornever (with Murs)
2010: Death of a Pop Star (with David Banner)
2012: The Solution (with Buckshot)
2012: The Final Adventure (with Murs)
2013: Where Do I Come From? (with Explicit)
2015: Indie 500 (with Talib Kweli)
2015: Brighter Daze (with Murs)
2017: The Lost Tapes - EP (with Mr. Cheeks)
Collaborative mixtapes
2006: Battle of the Beats Round 1–2 (with The Alchemist & DJ E.Nyce)
2007: 9th Year Freshman (with CHOPS)
2007: The Graduate (with Kanye West, Mick Boogie & Terry Urban)
2008: The W.ide W.Orld of W.Rap (with E.Ness)
2008: Album Mixtape Volume One (with Cans)
2008: 9 Wonders (NYOIL verses 9th Wonder) (with NYOIL)
2009: The R&B Sensation Mixtape (with Tyler Woods)
2009: Back to the Feature (with Wale & LRG)
2009: The Hardy Boy Mystery Mixtape: Curse of Thee Green Faceded (with Thee Tom Hardy & Don Cannon)
2010: To Hanes Mall (with Akello Light)
2010: Album Mixtape Part 2 (with Cans)
2010: The (Free)EP (with Actual Proof)
2011: TP is my Hero (with TP)
2012: Hanes Mall 2: Silas Creek Parkway EP (with Akello Light)
Compilation and remix albums
2003: 9th Invented the Remix
2003: God's Stepson – Nas (Remix of Nas's God's Son)
2004: Black Is Back! – Jay-Z (Remix of Jay-Z's The Black Album)
2005: The Remix EP (Remixed Songs of Smif-N-Wessun)
2009: Wonder Years – 9th Wonder Golden Years Remix LP
2010: 9th's Opus: It's a Wonderful World Music Group Vol.1
2010: 9th Invented the Remix...Again
2010: Loose Joints
2010: Food for Thought
2012: Tutankhamen
2013: Black American Gangster - Jay-Z (Remix of Jay-Z's American Gangster)
2014: 9th Wonder Presents: Jamla Is the Squad
References
9th Wonder Wikipedia
(Text) CC BY-SA