Also known as

Ms. One, Jyoti




Years active

2005–present





Name

Georgia Muldrow




Role

Musician






Origin

Los Angeles, California, U.S.




Genres

Experimental, funk, blues, electro, jazz fusion, hip hop




Occupation(s)

Singer-songwriter, producer, multi-instrumentalist




Record labels

Stones Throw Records, Mello Music Group




Associated acts

Dudley Perkins, Mos Def, Erykah Badu, Madlib, Oh No




Albums

SomeOthaShip, A Thoughtiverse Unmarred, Umsindo, Olesi: Fragments of an Earth, Vweto




Profiles




Facebook

Twitter

Myspace
Out da box tv georgia anne muldrow talks relationships and musical growth part 2
Georgia Anne Muldrow (born 1983) is an American musician from Los Angeles, California. AllMusic described her as "one of the most daring and important (albeit underappreciated) artists of her time". In 2008, she co-founded the SomeOthaShip Connect record label with her partner Dudley Perkins.
Contents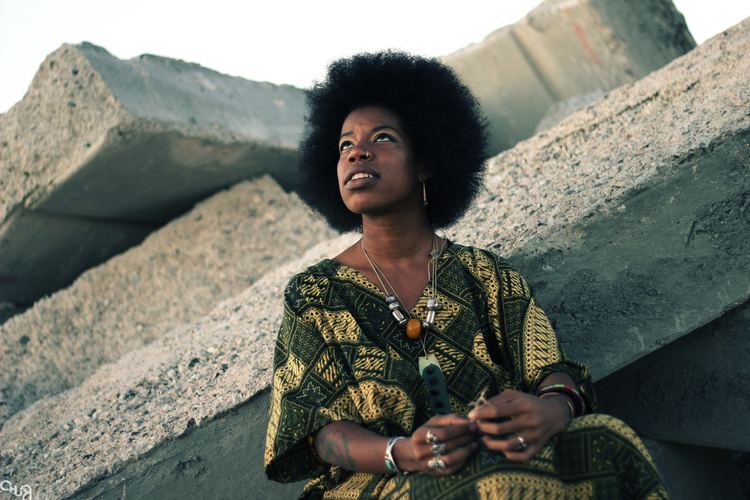 Georgia anne muldrow calabash
Life and career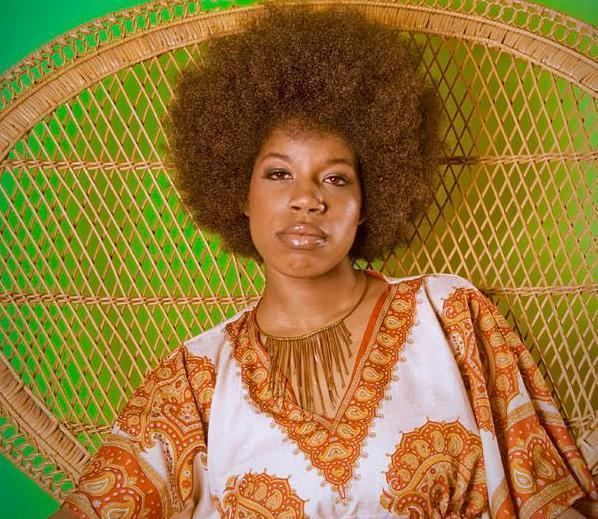 In 2006, Georgia Anne Muldrow released the debut EP, Worthnothings, on Stones Throw Records. Her first album, Olesi: Fragments of an Earth, was released on the label in that year.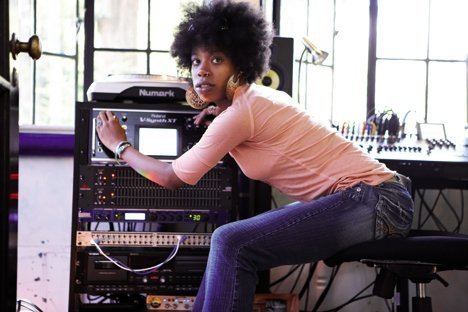 She released Seeds, an album entirely produced by Madlib, on SomeOthaShip Connect in 2012.
Style and influences
Rapper Mos Def said about Muldrow: "She's incredible. She's like Flack, Nina Simone, Ella, she's something else. She's like religion. It's heavy, vibrational music. I've never heard a human being sing like this. Her voice is wildly, finely expressive. It's so singular. It's hip-hop, the way that she approaches it rhythmically, she's got so many jazz influences. It's something else and you can just feel it. With Georgia Anne Muldrow Presents Ms. One (SomeOthaShip), she's like J. Dilla, the legendary producer. She makes her own beats, she rhymes, she sings, and she plays. If people love Amy Winehouse, they're going to get their minds blown when they hear Georgia Anne Muldrow."
Albums
Olesi: Fragments of an Earth (2006)
Sagala (2007) (as Pattie Blingh and the Akebulan Five)
The Message Uni Versa (2007) (with Dudley Perkins)
Umsindo (2009)
Early (2009)
SomeOthaShip (2010) (with Dudley Perkins)
Ocotea (2010) (as Jyoti)
Kings Ballad (2010)
Vweto (2011)
Owed to Mama Rickie (2011)
The Blackhouse (2012) (with DJ Romes, as The Blackhouse)
Seeds (2012)
Denderah (2013) (as Jyoti)
The Lighthouse (2013) (with Dudley Perkins)
Oligarchy Sucks! (2014)
A Thoughtiverse Unmarred (2015)
Mixtapes
Beautiful Mindz (2008) (with Dudley Perkins)
EPs
Worthnothings (2006)
Heaven or Hell (2010) (with Dudley Perkins)
Ms. One (2014)
Singles
"A Requiem for Leroy" (2006)
"Seeds" (2012)
"Tell Em (Remix)" (2012) (with Riff Raff McGriff)
"Popstopper" (2013) (with Dudley Perkins)
"Akosua" (2013)
Guest appearances
Platinum Pied Pipers - "Your Day Is Done", "Lights Out", and "One Minute More" from Triple P (2005)
Eric Lau - "Yet & Still" from Eric Lau Presents Dudley and Friends (2006)
Oh No - "T. Biggums" from Exodus into Unheard Rhythms (2006)
Sa-Ra Creative Partners - "Fly Away" from The Hollywood Recordings (2007)
Mos Def - "Roses" from The Ecstatic (2009)
Electric Wire Hustle - "This World" from Electric Wire Hustle (2009)
Oh No - "Improvement" from Disrupted Ads (2013)
The Black Opera - "Beginning of the End" from The Great Year (2014)
Akua Naru - "Mr. Brownskin" from The Miner's Canary (2015)
Declaime - "The Message 2014", "Concentration", and "Flys Eye" from Southside Story (2015)
J-Zen - "God Music" from Managua (2015)
Miles Davis & Robert Glasper - "Milestones" from Everything's Beautiful (2016)
Nosizwe - "The Best Drug" from In Fragments (2016)
Them That Do - "Trying to Say" from Them That Do (2016)
References
Georgia Anne Muldrow Wikipedia
(Text) CC BY-SA